30 Self-Acceptance Quotes That Will Have You Thinking
Inspirational Quotes about Self Acceptance
Learning to accept ourselves for who we truly are, is a powerful skill to have. But it's definitely not easy.
Sure, we can easily accept all the good things – our personal strengths and talents, the great things we've done and our natural abilities. But to fully accept ourselves, we also need to come to terms with our weaknesses, failures and flaws.
And that's where it gets uncomfortable. But not impossible. Because in order to move forward and improve on said weaknesses and failures, we need to accept them for what they are – before we can improve and move forward.
Check out the link between self-acceptance and happiness in this study.
Here is a collection of thoughtful quotes on accepting yourself fully – to inspire awareness and open your thoughts to self-acceptance – warts and all!
Quotes About Accepting Yourself The Way You Are
1.
"You are very powerful, provided you know how powerful you are."
Yogi Bhajan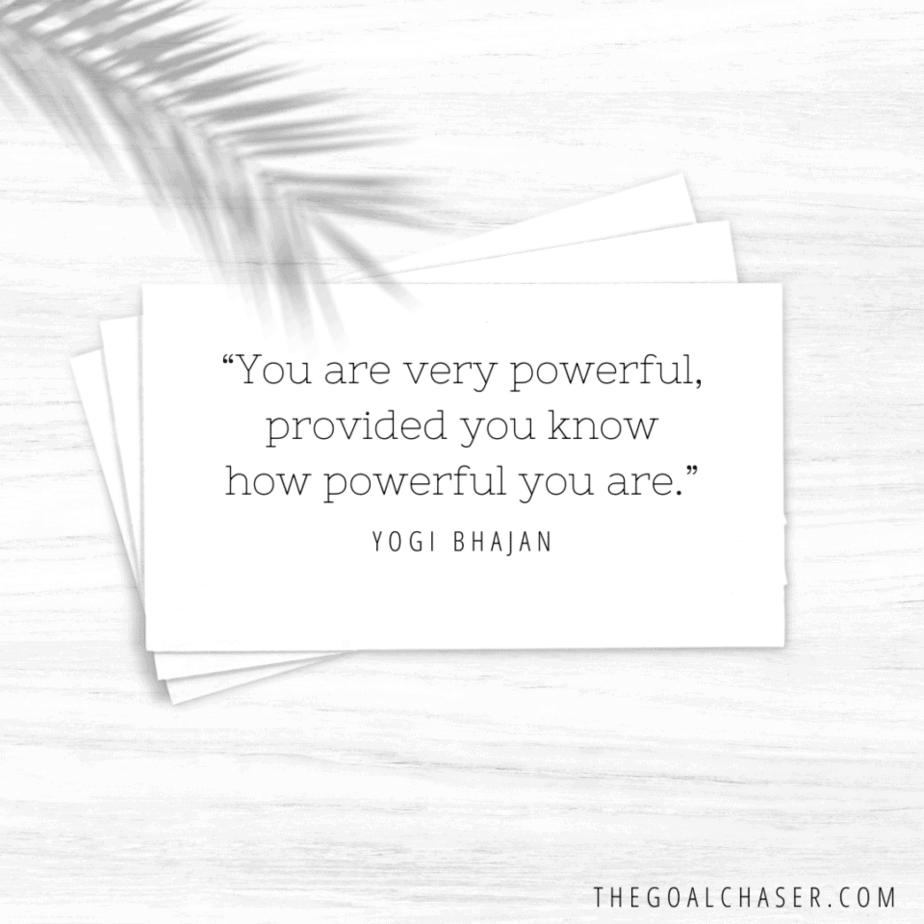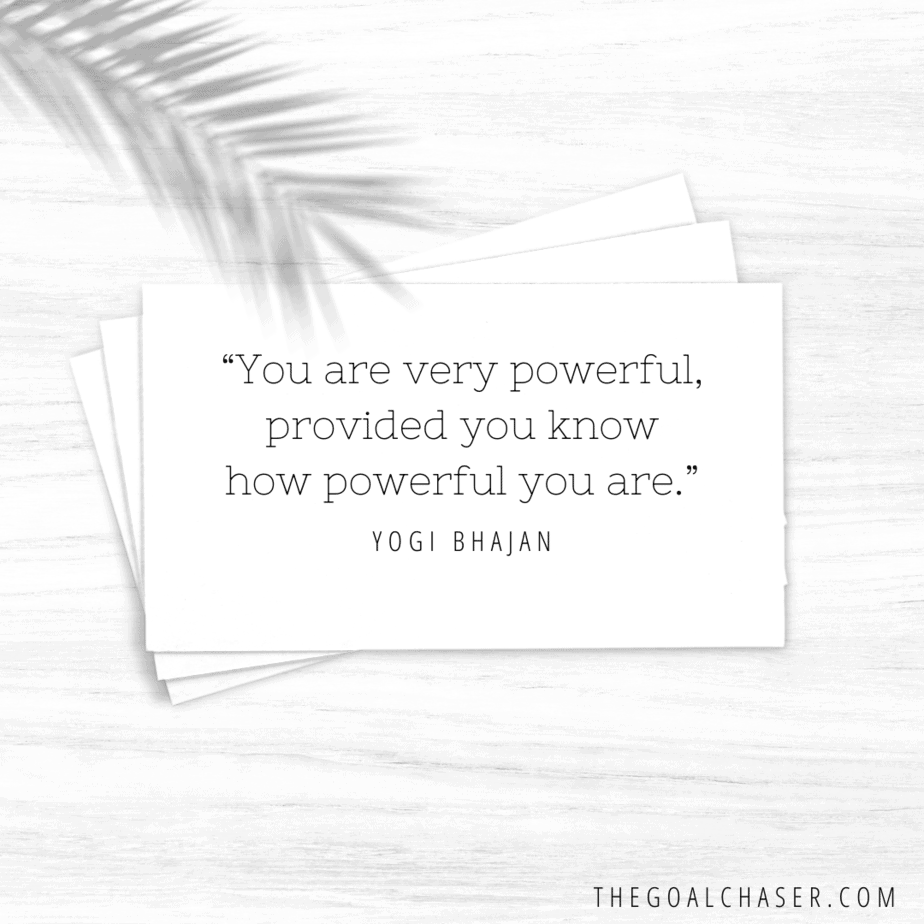 2.
"To be nobody but yourself in a world that's doing its best to make you somebody else, is to fight the hardest battle you are ever going to fight. Never stop fighting."
E. E. Cummings
3.
"Wanting to be someone else is a waste of the person you are."
Marilyn Monroe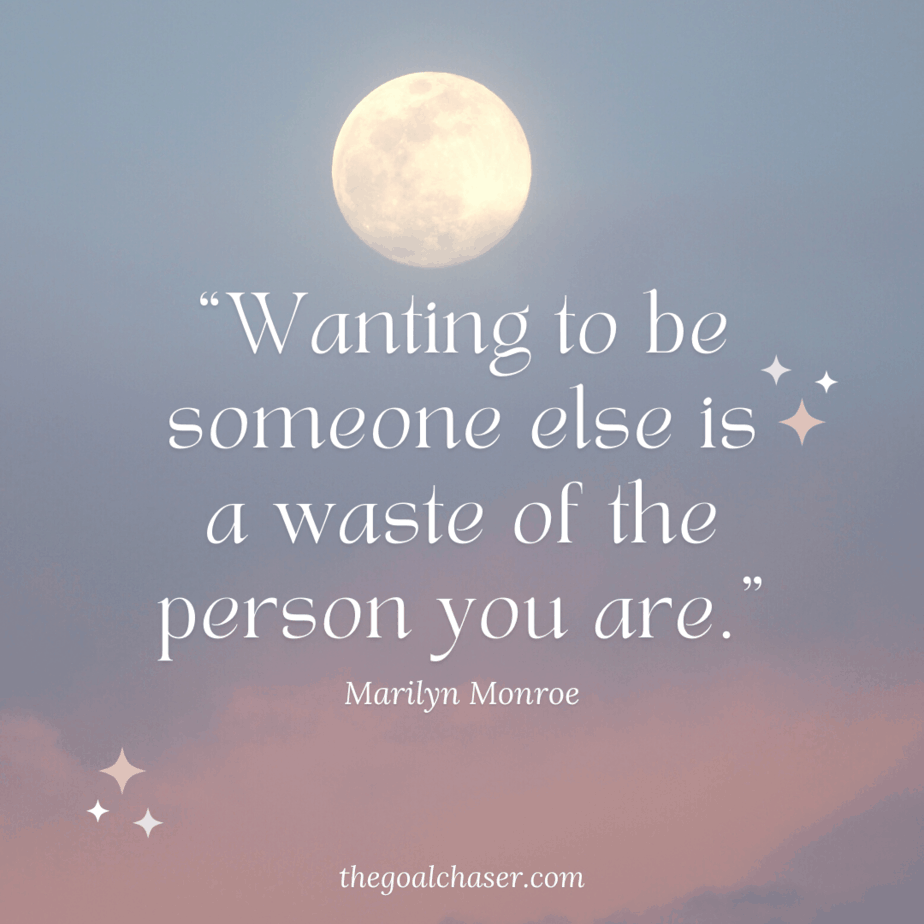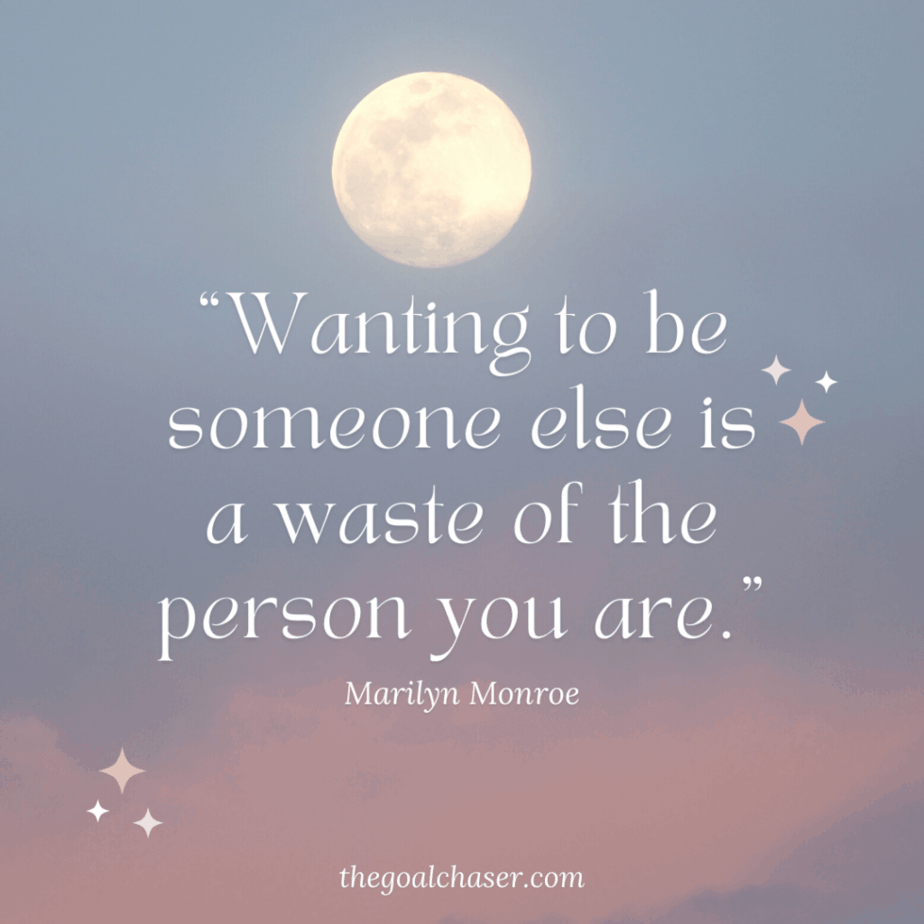 ​
4.
"Accepting yourself is about respecting yourself. It's about honoring yourself right now, here today, in this moment. Not just who you could become somewhere down the line."
Kris Carr
5.
"It's not your job to like me – it's mine."
Byron Katie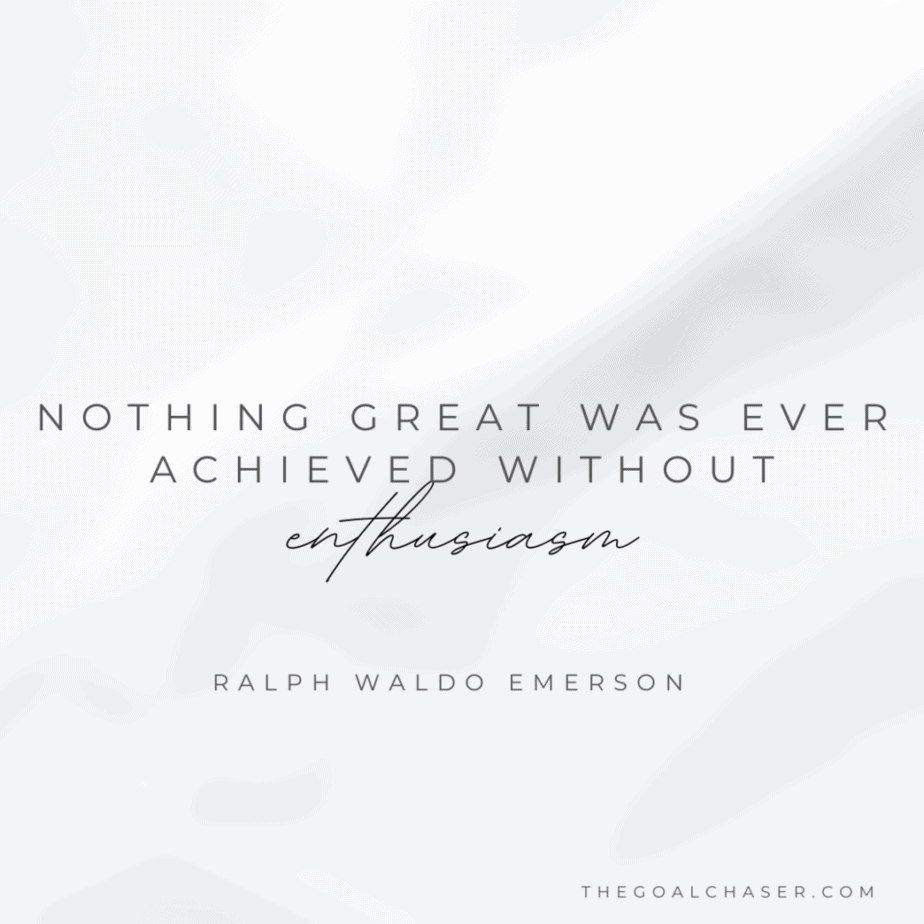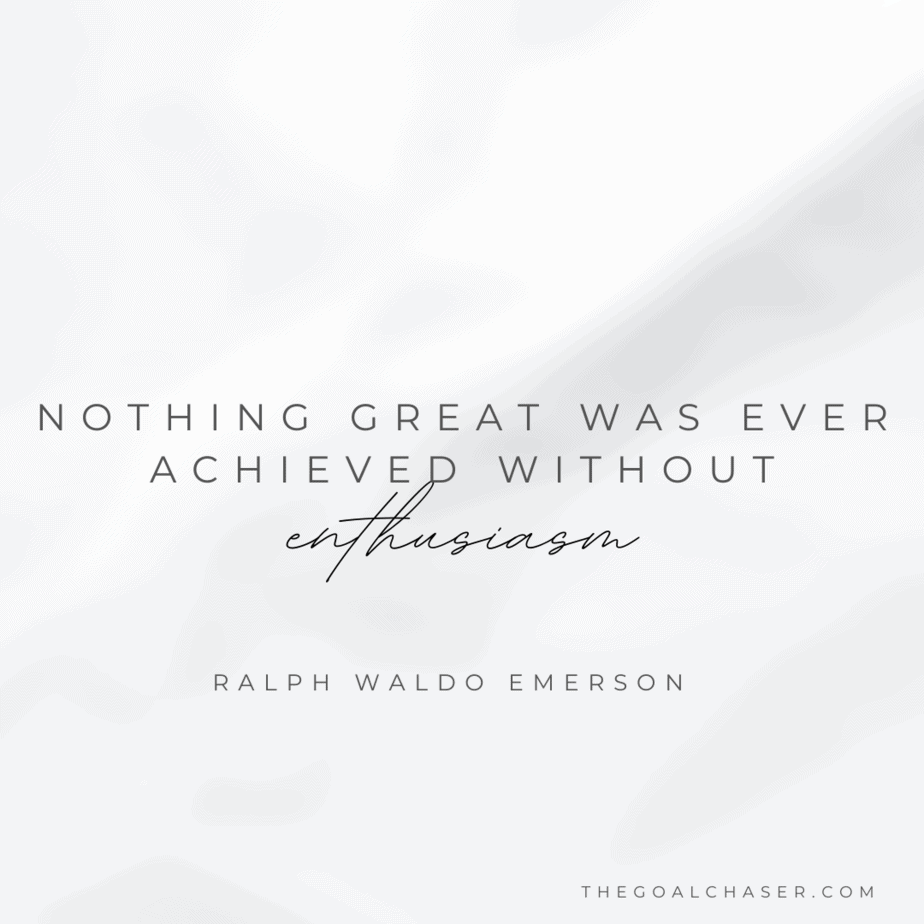 6.
"No amount of self-improvement can make up for any lack of self-acceptance."
Robert Holden
7.
"You are imperfect, permanently and inevitably flawed. And you are beautiful."
Amy Bloom
8.
"Who looks outside, dreams; who looks inside, awakes."
9.
"Authenticity is the daily practice of letting go of who we think we're supposed to be and embracing who we are."
Brené Brown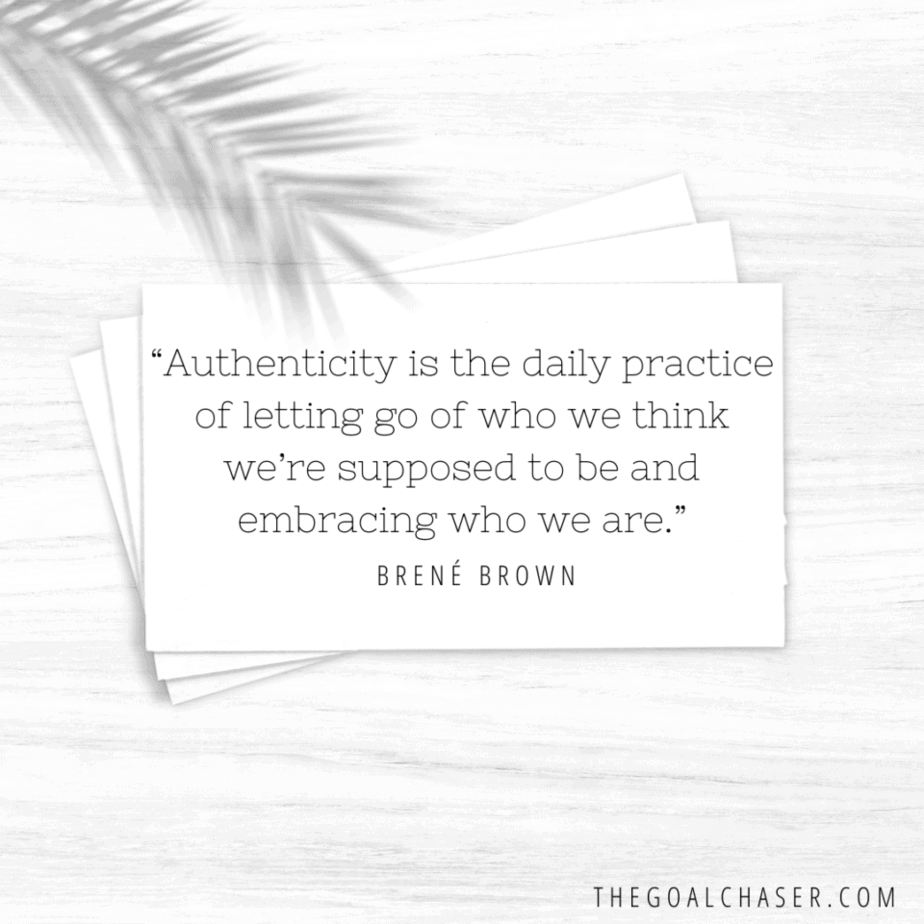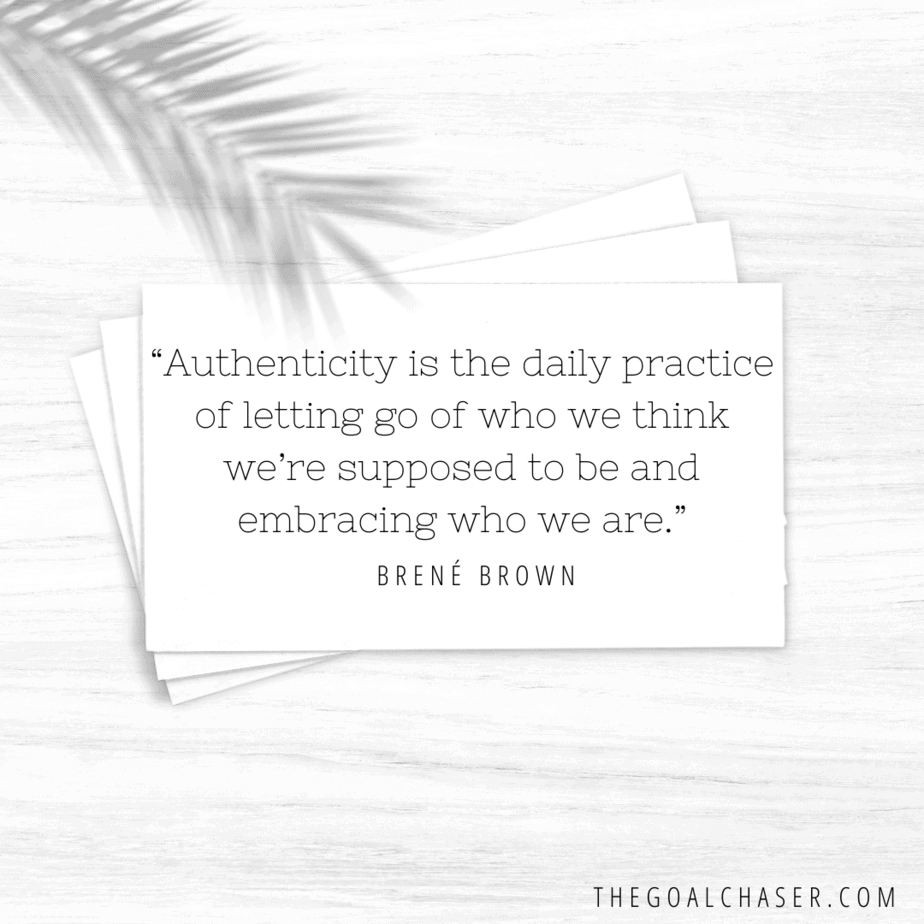 10.
"Option A: Spend your life trying to get others to accept you. Option B: Accept yourself and spend your life with others who recognize what a beauty you are."
Scott Stabile
11.
"It is not worth the while to let our imperfections disturb us always."
​ Henry David Thoreau
12.
"Self-approval and self-acceptance in the now are the main keys to positive changes in every area of our lives."
Louise Hay
13.
"Once we believe in ourselves, we can risk curiosity, wonder, spontaneous delight, or any experience that reveals the human spirit"
E.E. Cummings
14.
"We can never obtain peace in the outer world until we make peace with ourselves."
Dalai Lama XIV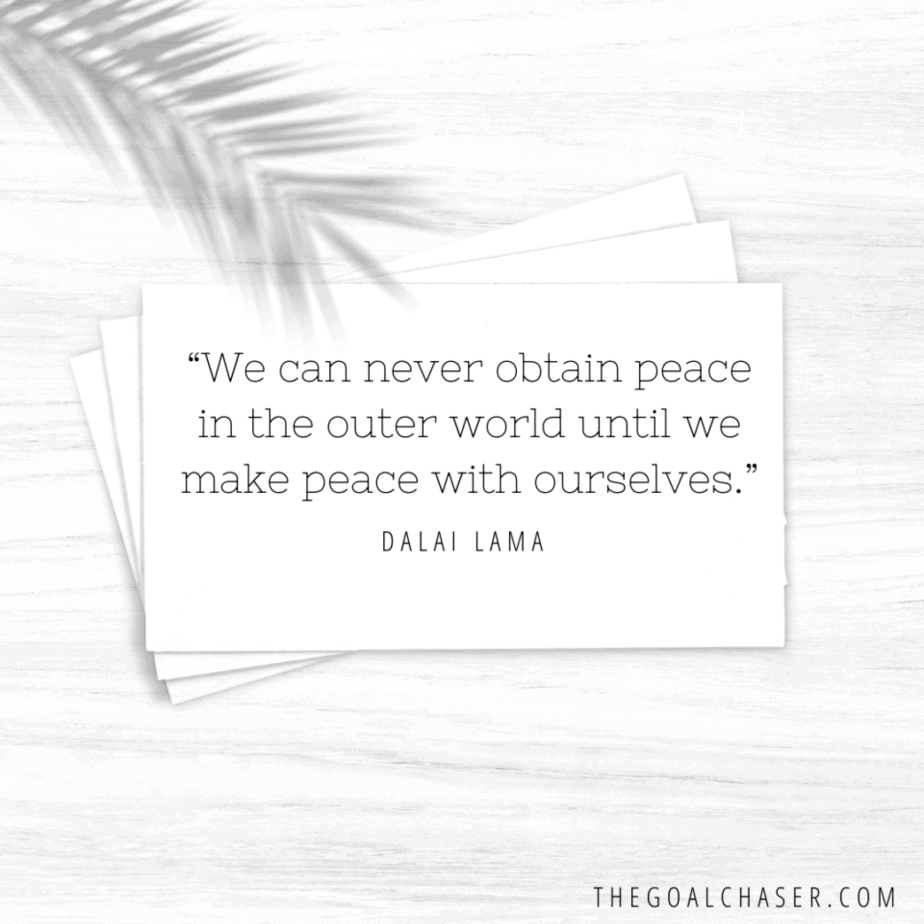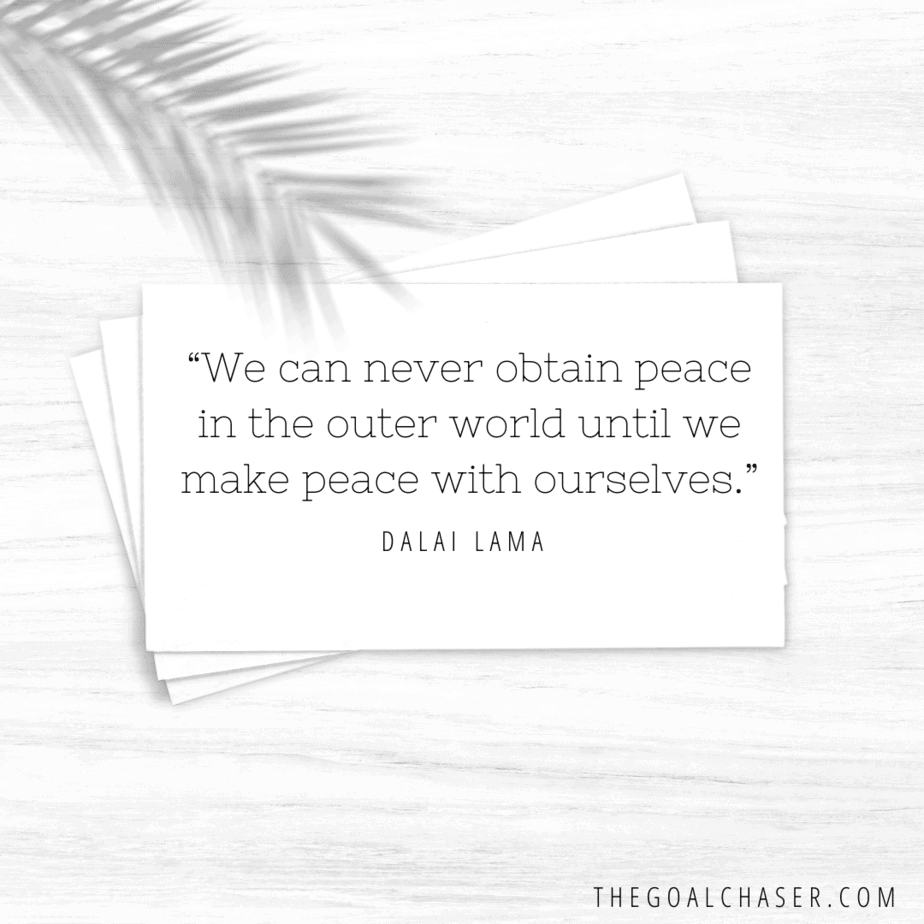 ​
15.
"Remember, you have been criticizing yourself for years and it hasn't worked. Try approving of yourself and see what happens."
Louise Hay
16.
"I now see how owning our story and loving ourselves through that process is the bravest thing that we will ever do."
Brené Brown
17.
"You alone are enough. You have nothing to prove to anyone."
Maya Angelou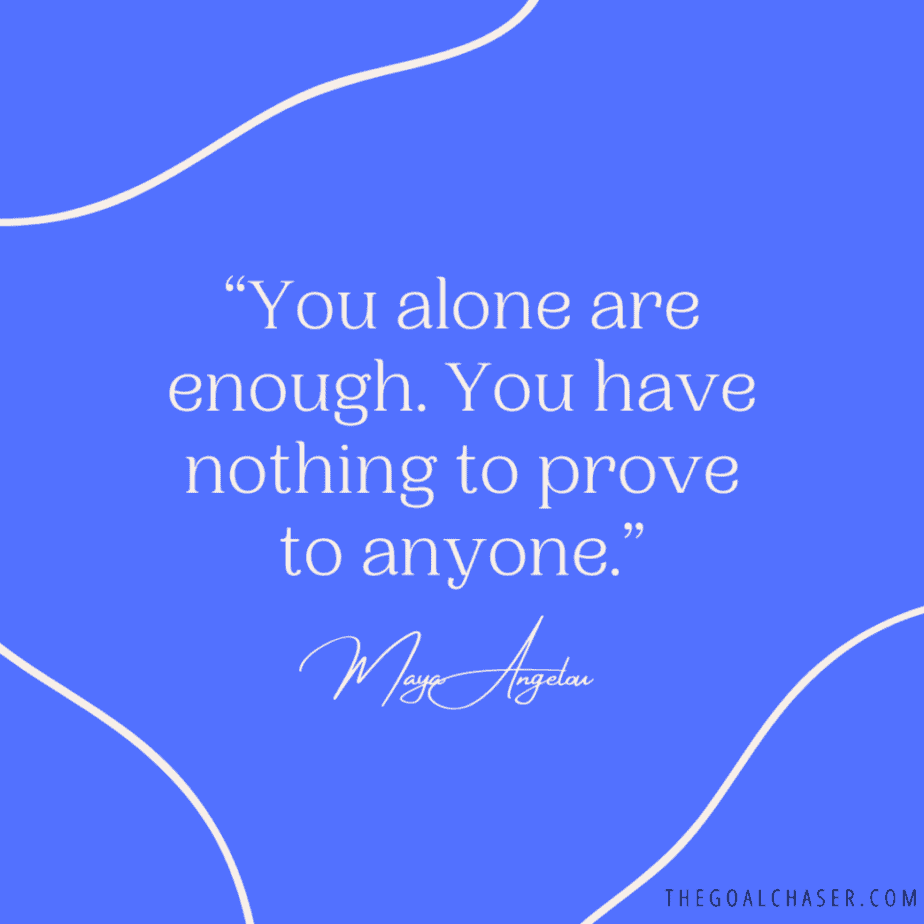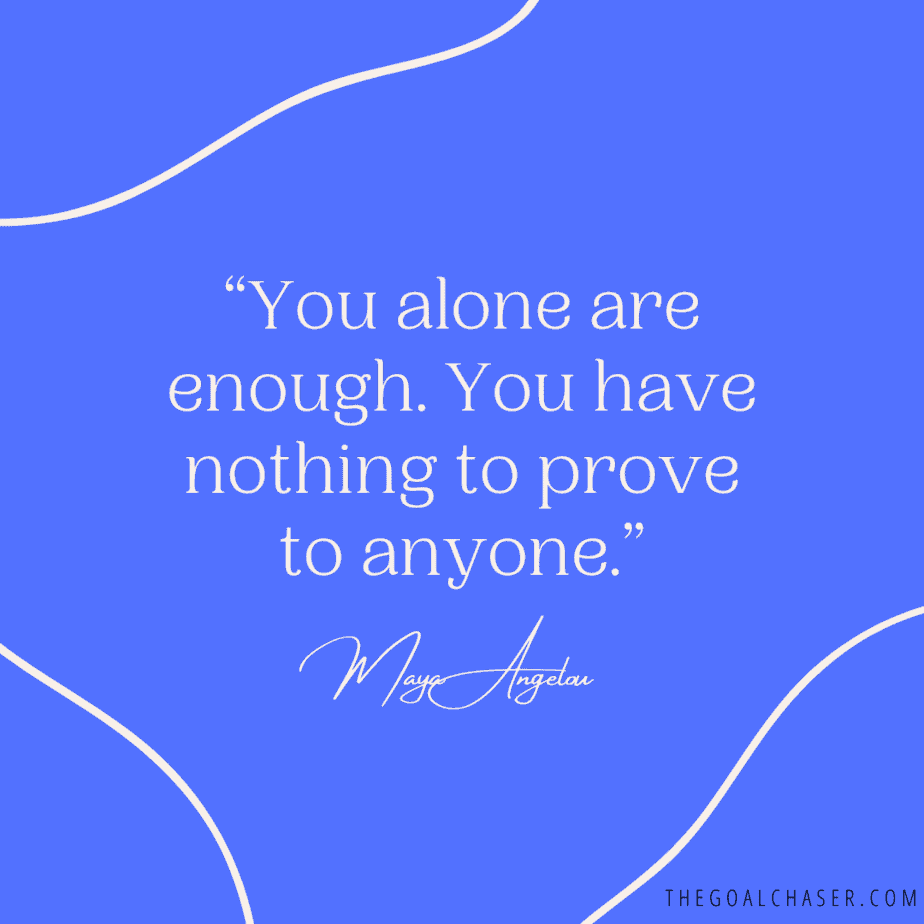 18.
"Acceptance is the key to everything."
Michael J Fox
19.
"I was once afraid of people saying, 'Who does she think she is?' Now I have the courage to stand and say 'This is who I am.'"
Oprah Winfrey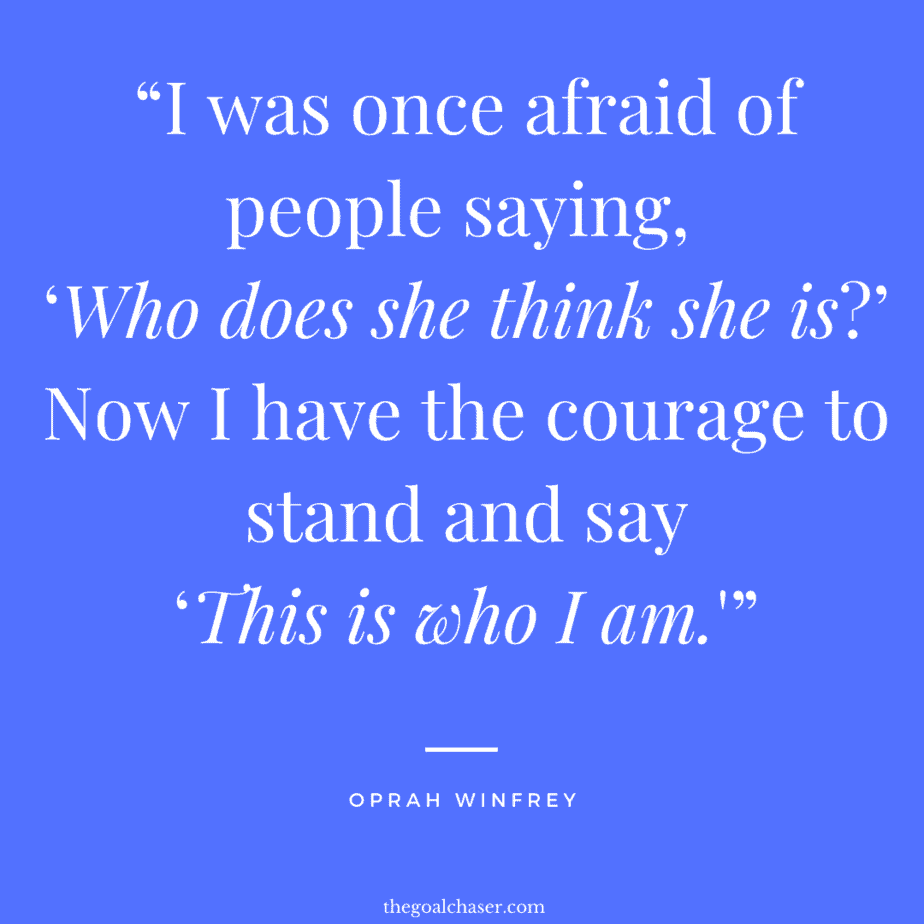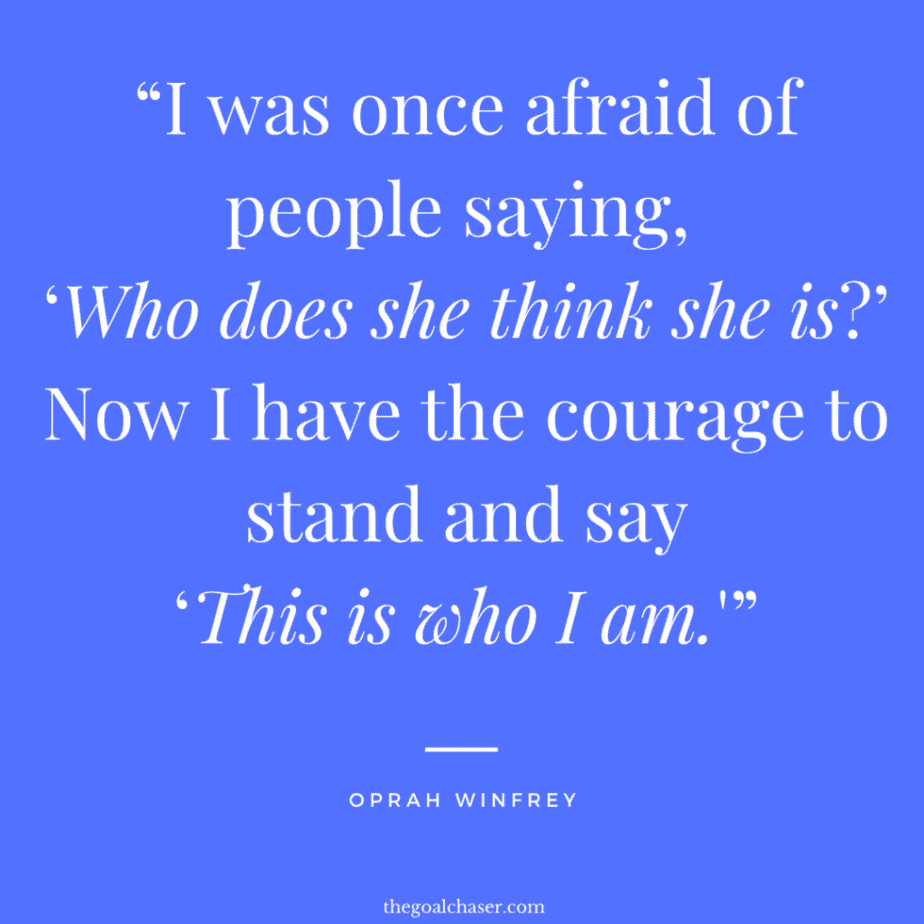 20.
"To be beautiful means to be yourself. You don't need to be accepted by others. You need to accept yourself."
Nhat Hanh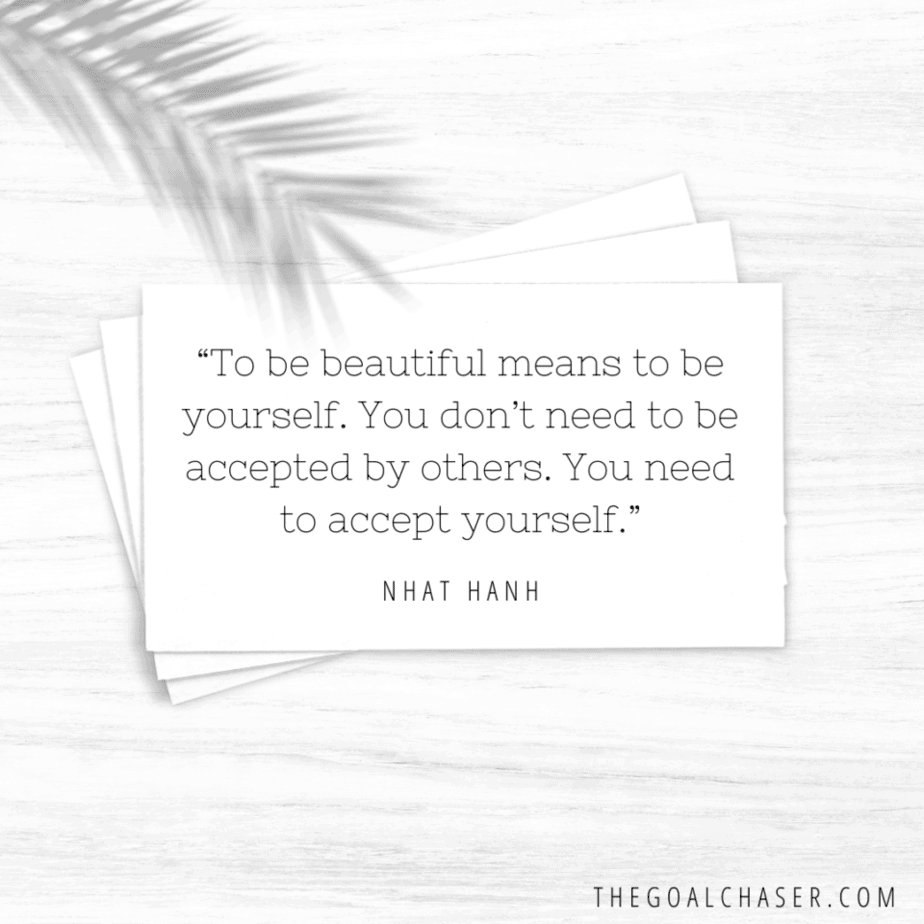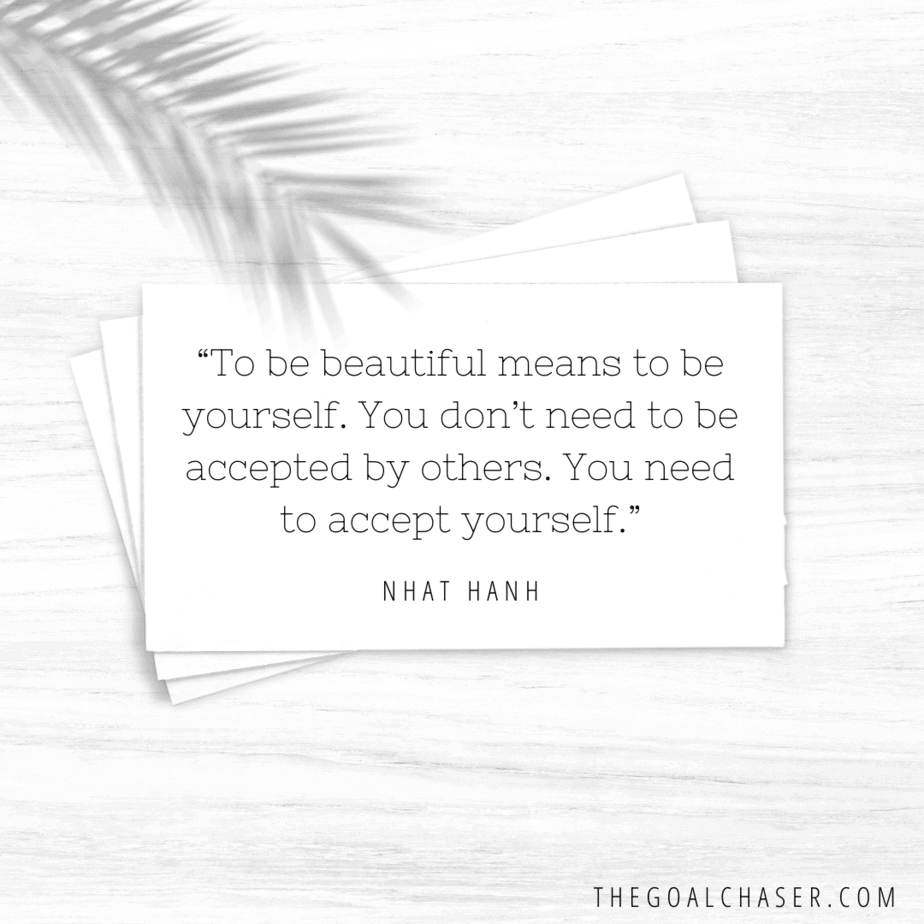 21.
"The worst loneliness is to not be comfortable with yourself."
Mark Twain
22.
"I decided that most subversive, revolutionary thing I could do was to show up for my life and not be ashamed."
Anne Lamott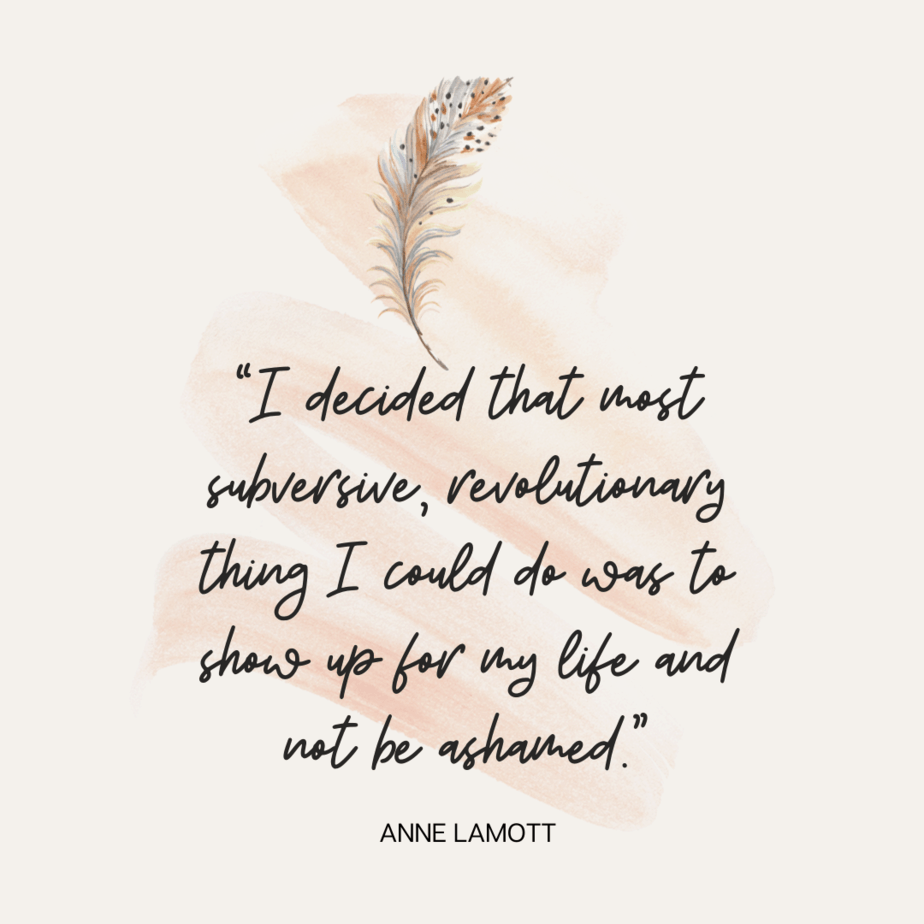 23.
"Forgive yourself. The supreme act of forgiveness is when you can forgive yourself for all the wounds you've created in your own life. Forgiveness is an act of self-love. When you forgive yourself, self-acceptance begins, and self-love grows."
Miguel Angel Ruiz
24.
"When I accept myself, I am freed from the burden of needing you to accept me."
Steve Maraboli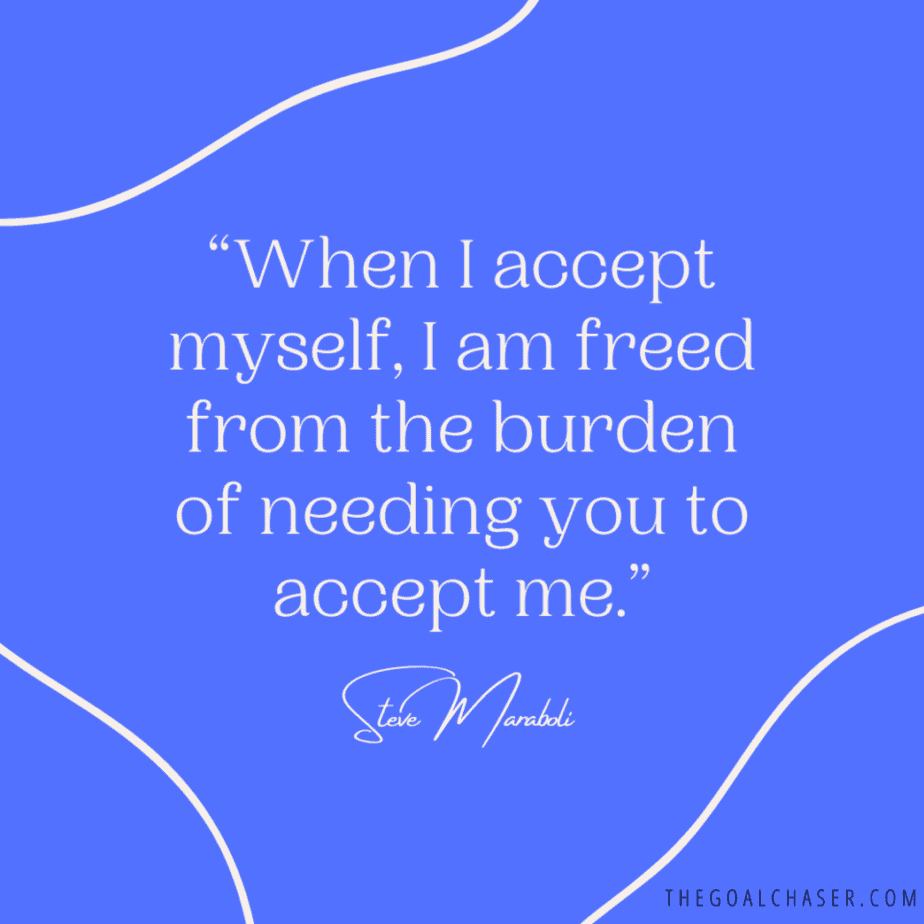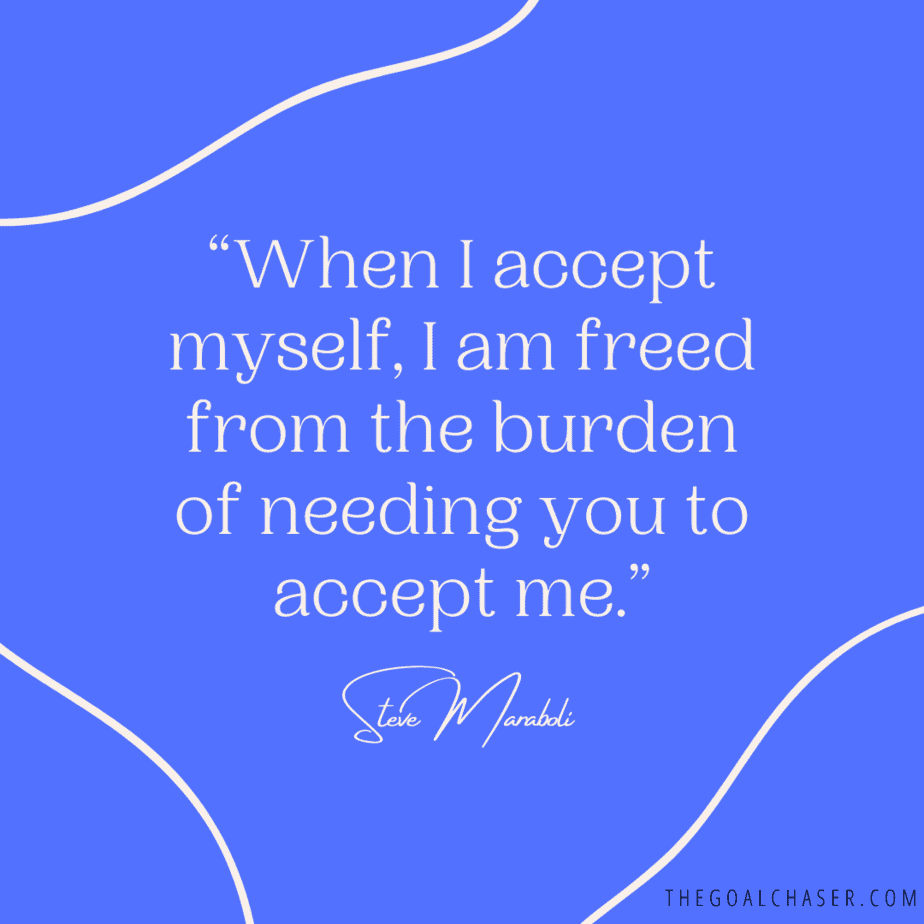 25.
"How you love yourself is how you teach others to love you."
Rupi Kaur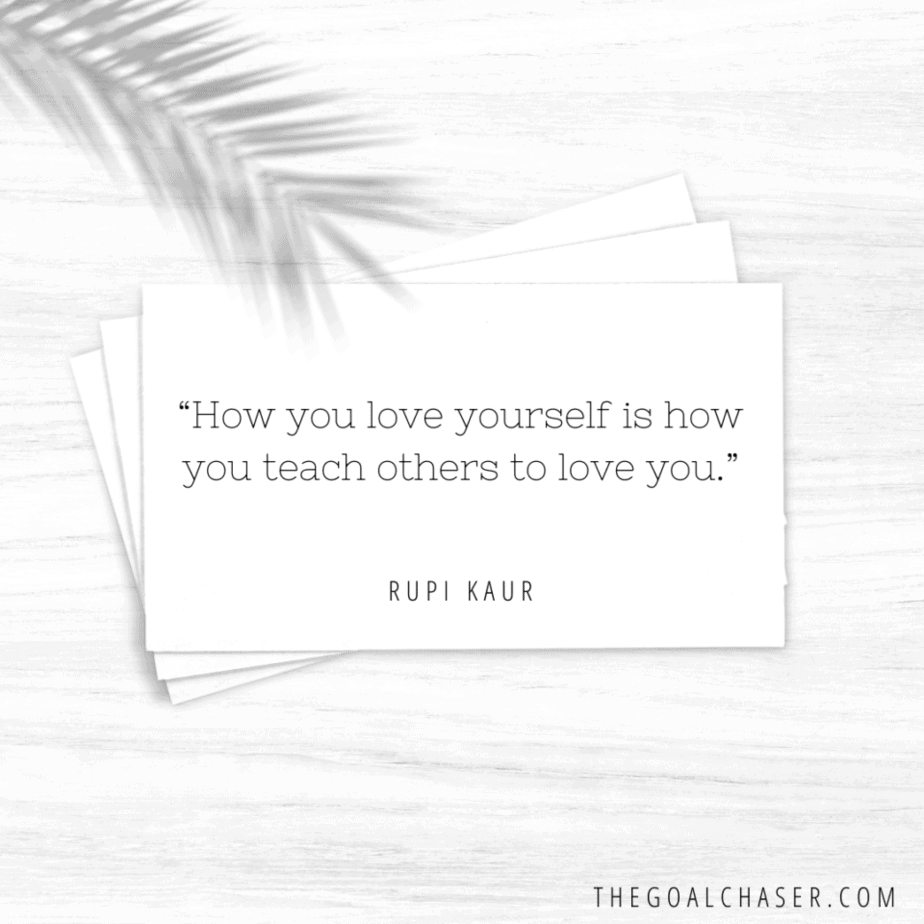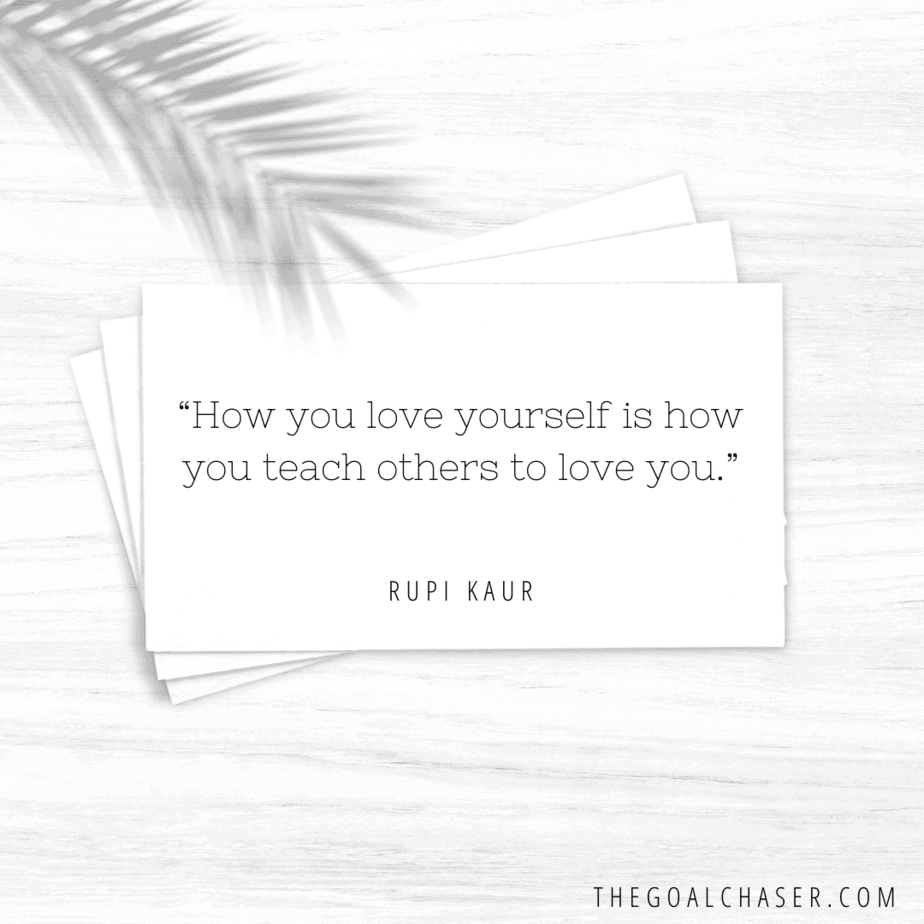 26.
"Because one believes in oneself, one doesn't try to convince others. Because one is content with oneself, one doesn't need others' approval. Because one accepts oneself, the whole world accepts him or her."
Lao Tzu
27.
"You can succeed if nobody else believes it, but you will never succeed if you don't believe in yourself."
William J. H. Boetcker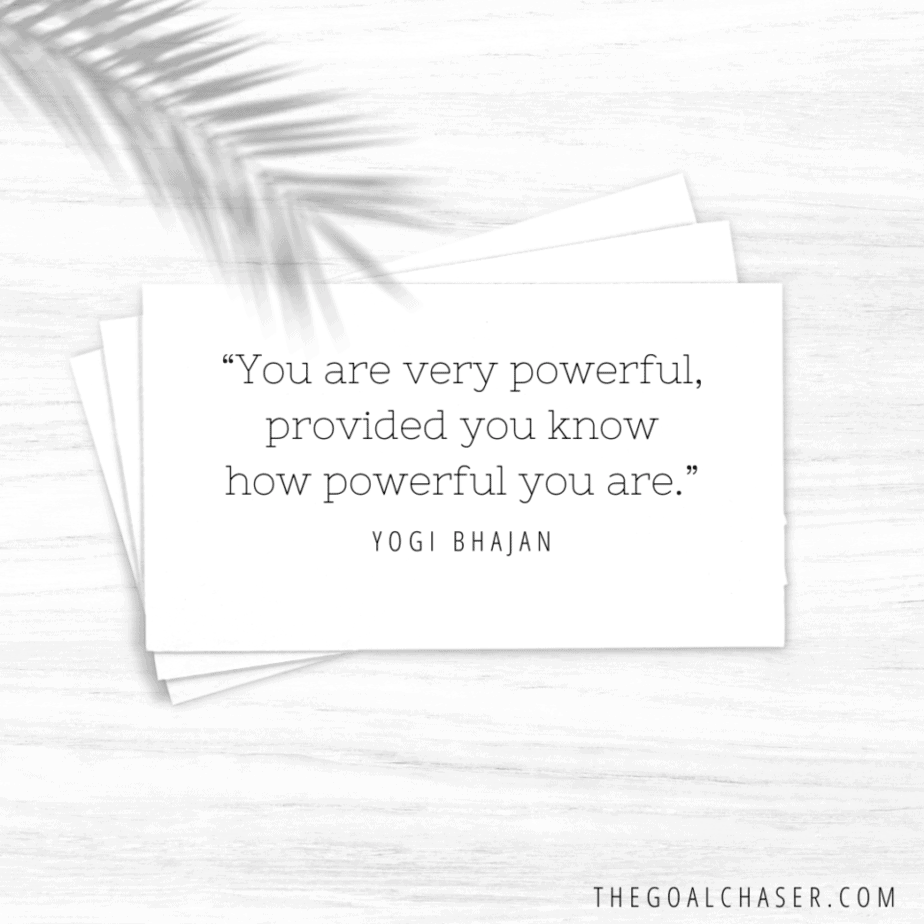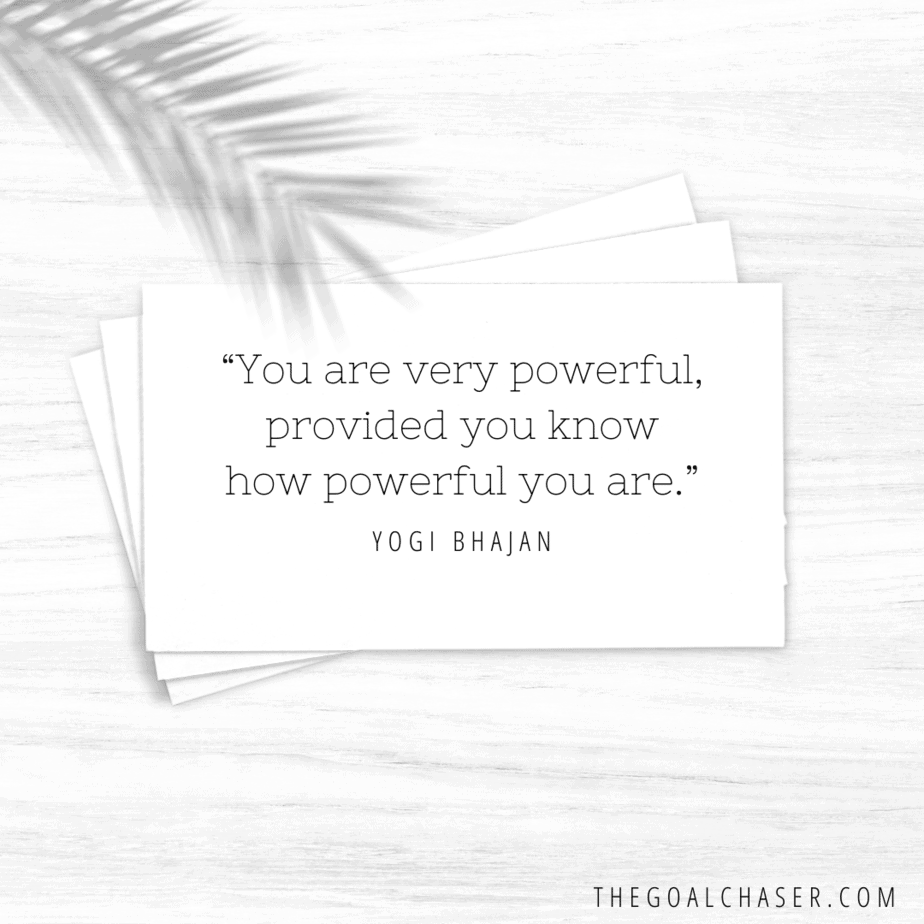 28.
"Peace comes from within. Do not seek it without."
Siddhārtha Gautama (Buddha)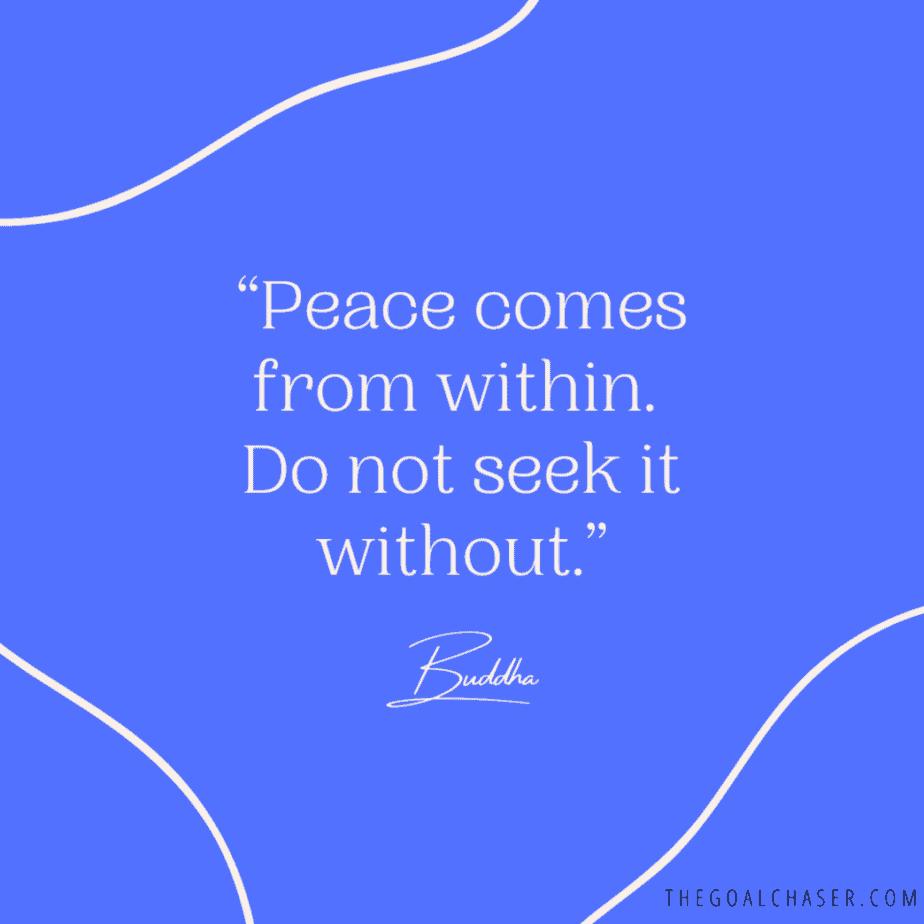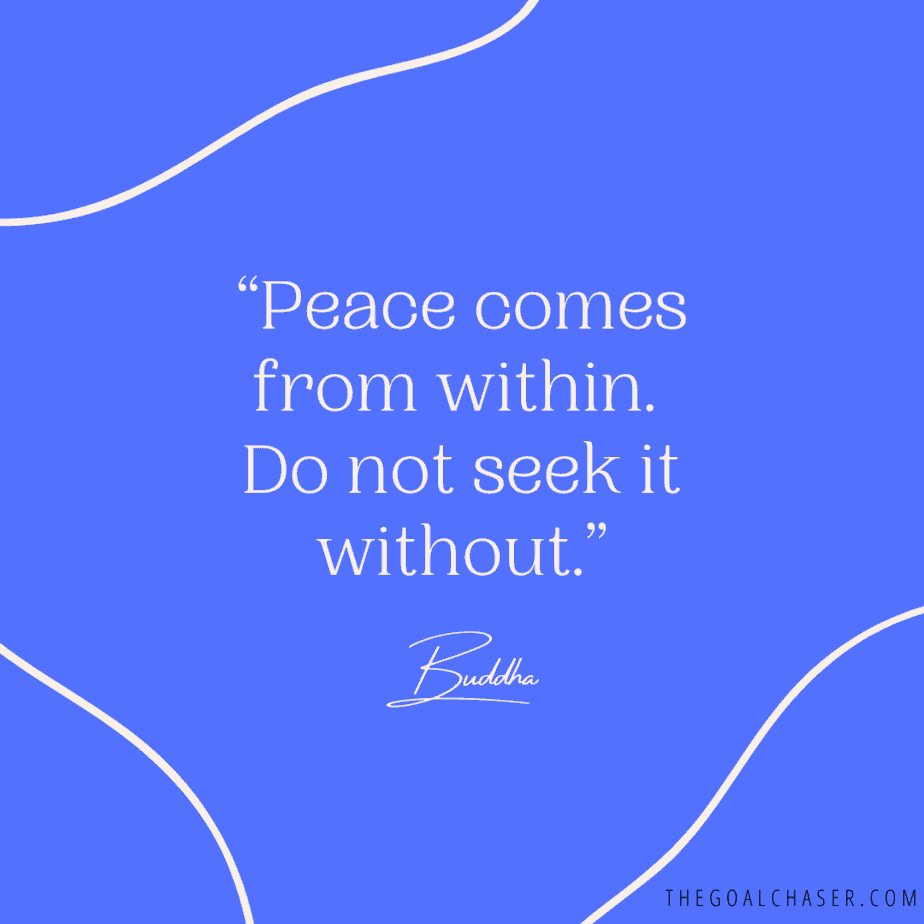 29.
"My willingness to be intimate with my own deep feelings creates the space for intimacy with another."
Shakti Gawain
30.
"You can't hate yourself happy. You can't criticize yourself thin. You can't shame yourself worthy. Real change begins with self-love and self-care."
Jessica Ortner
How would life improve for you if you started accepting yourself more?