Sun Quotes – The Positive, Inspiring Energy Of The Sun
The sun inspires happiness, movement, growth, and a sense of new beginnings.
Its radiant energy not only sustains life but also infuses our days with vitality and joy.
And as it sets, it reminds us of the beauty that unfolds at the close of a day.
Let this collection of sun quotes inspire and rejuvenate you too.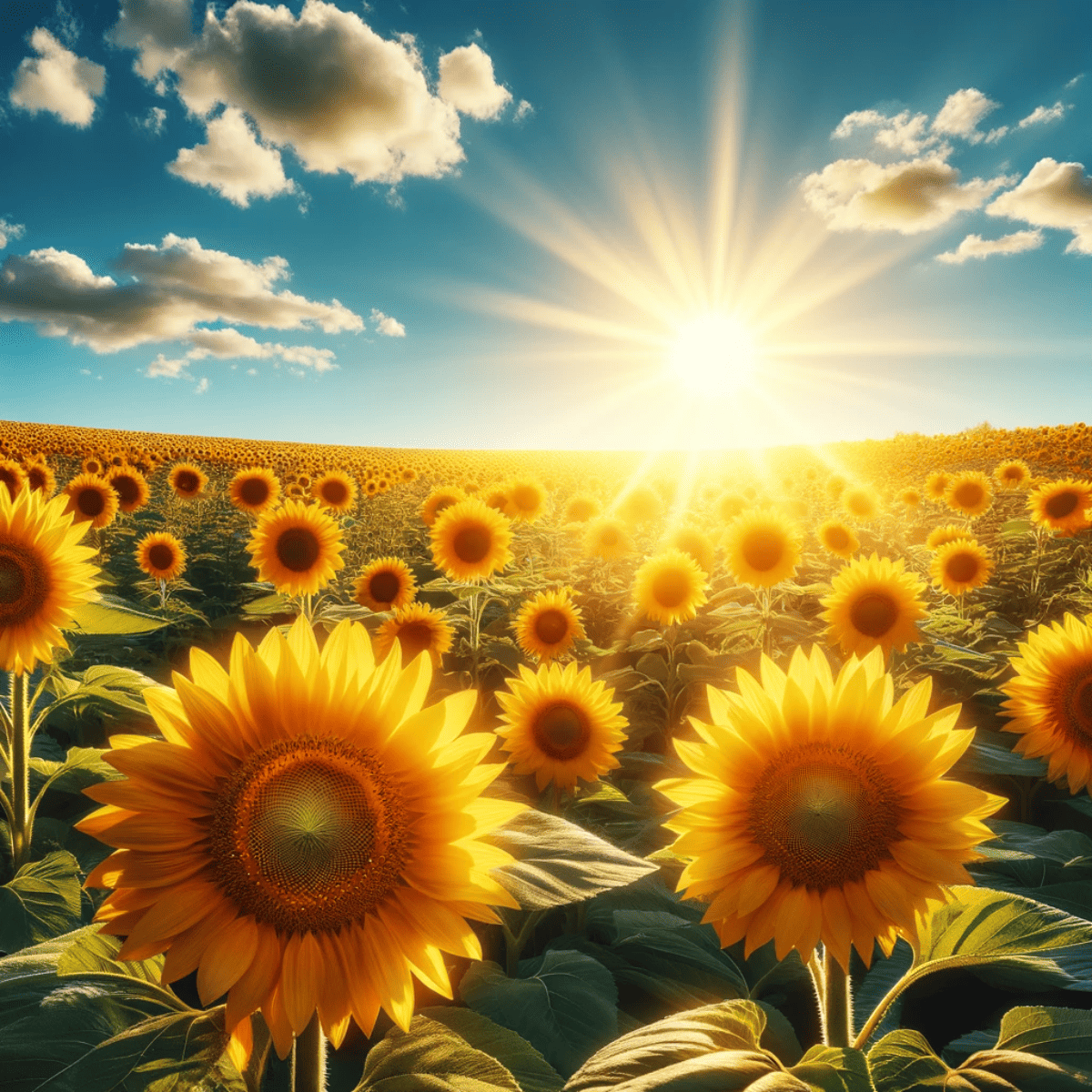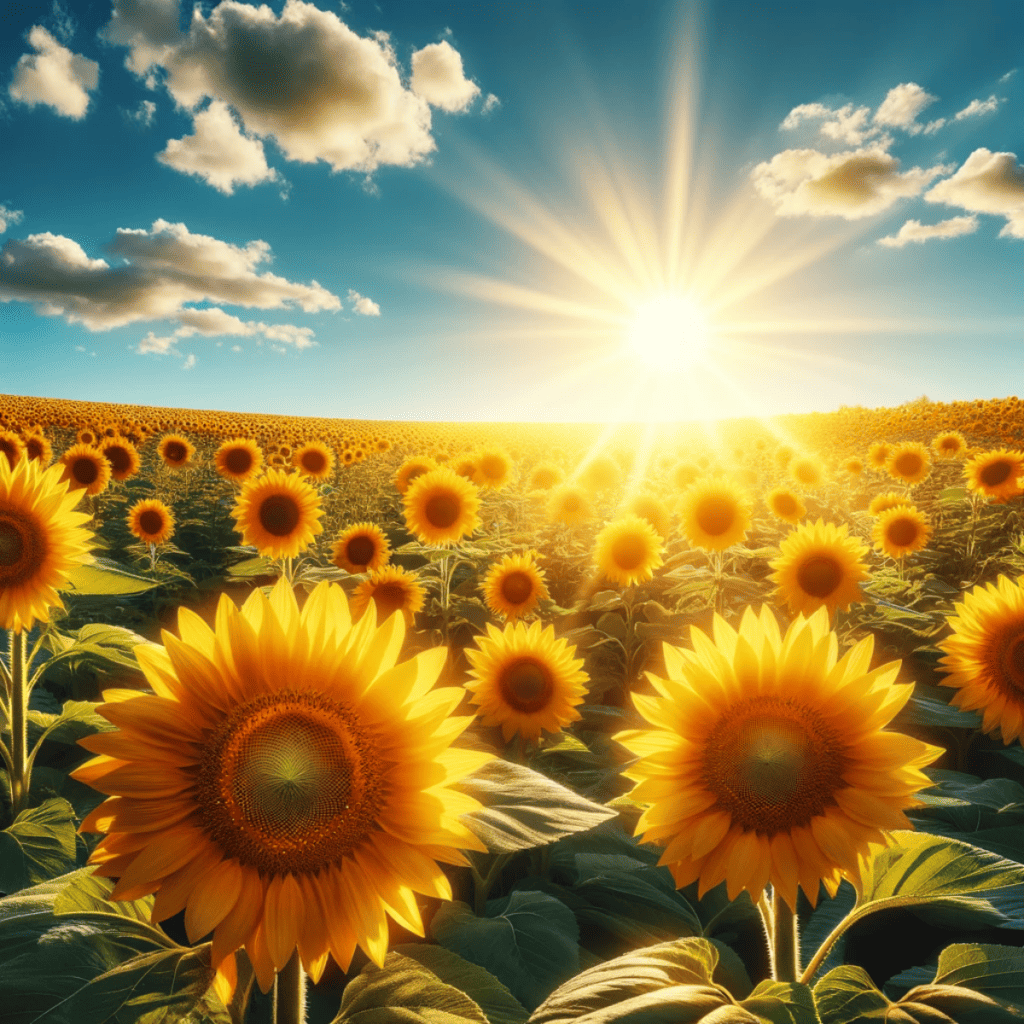 Sun Quotes That Inspire
"Turn your face to the sun and the shadows fall behind you." — Maori Proverb
"To love and be loved is to feel the sun from both sides." — David Viscott
"Keep your face always toward the sunshine—and shadows will fall behind you." — Walt Whitman
"A day without sunshine is like, you know, night." — Steve Martin
"The sun does not shine for a few trees and flowers, but for the wide world's joy." — Henry Ward Beecher
"May the sun in his course visit no land more free, more happy, more lovely, than this our own country!" — Daniel Webster
"The morning sun has vanquished the horrible night." — Dracula in Bram Stoker's "Dracula"
"The sun is a daily reminder that we too can rise again from the darkness, that we too can shine our own light." — S. Ajna
"Even the darkest night will end and the sun will rise." — Victor Hugo, 'Les Misérables'
"The sun himself is weak when he first rises, and gathers strength and courage as the day gets on." — Charles Dickens
"When the sun is shining I can do anything; no mountain is too high, no trouble too difficult to overcome." — Wilma Rudolph
"Let us dance in the sun, wearing wild flowers in our hair…" — Susan Polis Schutz
"The sunrise, of course, doesn't care if we watch it or not. It will keep on being beautiful, even if no one bothers to look at it." — Gene Amole
"Laughter is a sunbeam of the soul." — Thomas Mann
"Live in the sunshine. Swim the sea. Drink the wild air." — Ralph Waldo Emerson
"Wherever you go, no matter what the weather, always bring your own sunshine." — Anthony J. D'Angelo
"It is the artist's business to create sunshine when the sun fails." — Romain Rolland
"Those who bring sunshine to the lives of others cannot keep it from themselves." — James Matthew Barrie
"Just living is not enough… one must have sunshine, freedom, and a little flower." — Hans Christian Andersen
"Some people are so much sunshine to the square inch." — Walt Whitman
"A good laugh is sunshine in the house." — William Makepeace Thackeray
"What sunshine is to flowers, smiles are to humanity." — Joseph Addison
"The sun shines not on us but in us." — John Muir
"Be like the sun who fell in love with the moon and shared all his light." — Kamand Kojouri
"Look at the sunny side of everything." — Christian D. Larsen
"If you want to see the sunshine, you have to weather the storm." — Frank Lane
"A sunny disposition is worth more than fortune." — Andrew Carnegie
"Friends are the sunshine of life." — John Hay
"The sun, with all those planets revolving around it and dependent on it, can still ripen a bunch of grapes as if it had nothing else in the universe to do." — Galileo Galilei
"Summer means happy times and good sunshine. It means going to the beach, going to Disneyland, having fun." — Brian Wilson
"Don't let the shadows of yesterday spoil the sunshine of tomorrow. Live for today." — Nandina Morris
"Sunshine is a welcome thing. It brings a lot of brightness." — Jimmie Davis
Quotes About The Sun
"If you spend your whole life waiting for the storm, you'll never enjoy the sunshine." — Morris West
"Truth is like the sun. You can shut it out for a time, but it ain't going away." — Elvis Presley
"Sunshine cannot bleach the snow, Nor time unmake what poets know." — Ralph Waldo Emerson
"The sun always shines above the clouds." — Paul F. Davis
"The sun is new each day." — Heraclitus
"O, Sunlight! The most precious gold to be found on Earth." — Roman Payne
"The sun is but a morning star." — Henry David Thoreau
"My sun sets to rise again." — Robert Browning
"I am the sunrise of sunsets, and I make love like noon at midnight." — Jarod Kintz
"The sun ignites the clouds below it as if they, and the water, itself, were on fire." — Anthony T. Hincks
"The sun's rays do not burn until brought to a focus." — Alexander Graham Bell
"The morning glory which blooms for an hour differs not at heart from the giant pine, which lives for a thousand years." — Alan Watts
"Dance when the sun comes up." — A.D. Posey
"Rise above the storm and you will find the sunshine." — Mario Fernandez
"When you can't find the sunshine, be the sunshine." — Unknown
"Each morning we are born again. What we do today is what matters most." — Buddha
"The soul that sees beauty may sometimes walk alone." — Johann Wolfgang von Goethe
"The sun is a great teacher who teaches us how to live life." — Debasish Mridha
"If you want to shine like a sun, first burn like a sun." — A.P.J. Abdul Kalam
"It's the little moments that make life big. Enjoy the sunshine when it's here." — Unknown
You may also like: