40 Funny Self Love Quotes
It's not always easy to practice self-love and compassion.
But finding an inspiring quote that helps to remind you, is a great way to keep the importance of self-love and care at the forefront of your mind.
What's even better, is a collection of funny self-love quotes – because things are always lighter, brighter and more positive if you're able work on your personal development AND have a little laugh along the way!
Here is a great collection of 40 funny quotes on self-love, self-worth and having self-compassion. Enjoy!
40 Funny Self-Love Quotes:
1.
"Be the kind of woman that when your feet hit the floor each morning the devil says, "Oh crap, she's up!'" Unknown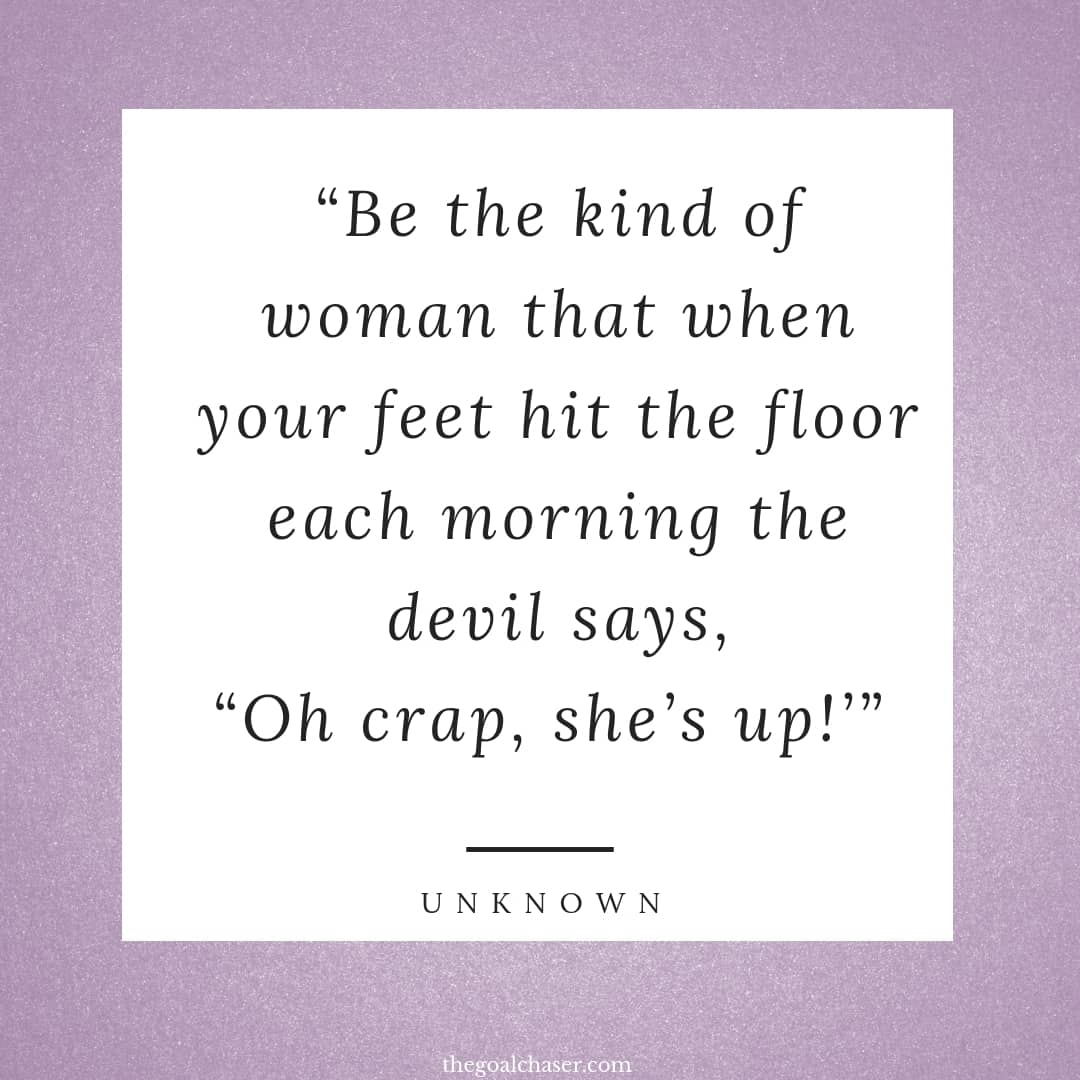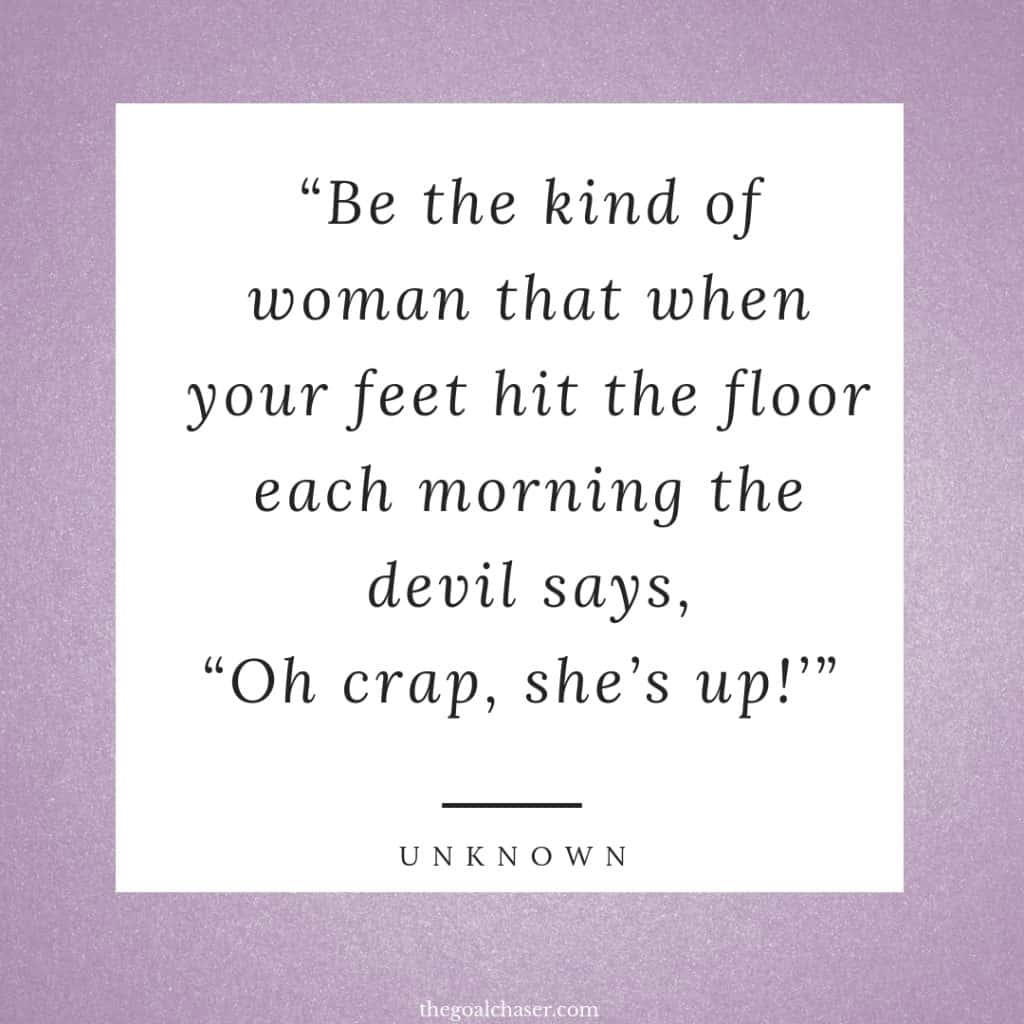 2.
"I think everybody's weird. We should all celebrate our individuality and not be embarrassed or ashamed of it." Johnny Depp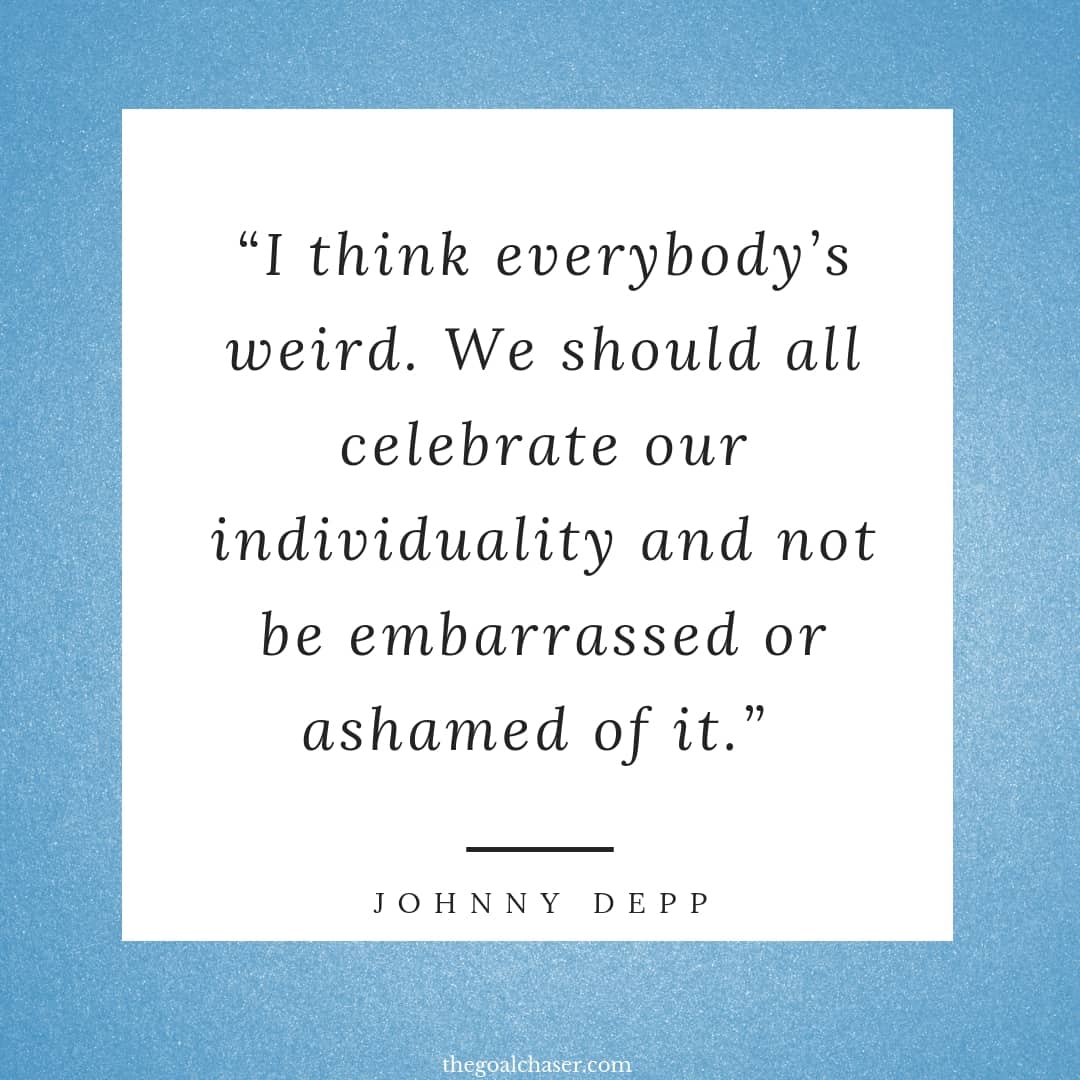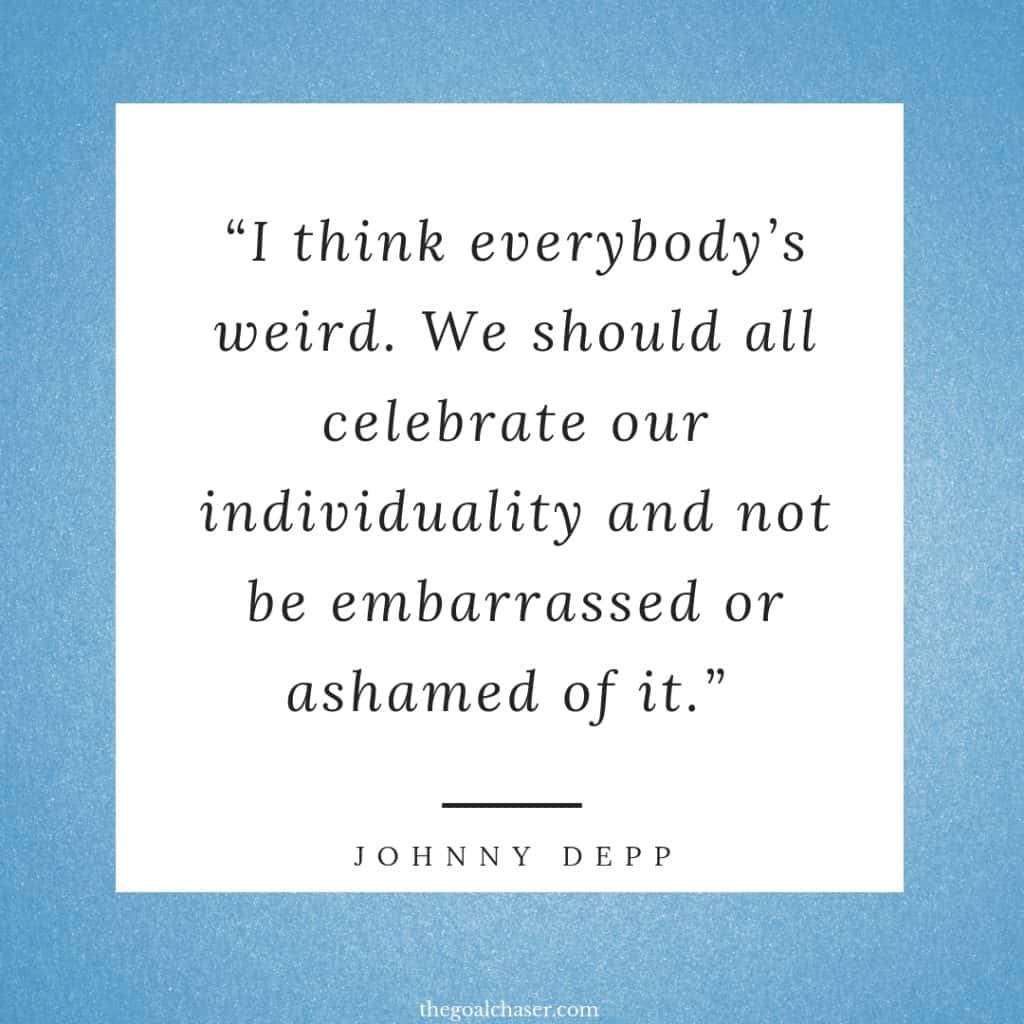 3.
"Low self-esteem is like driving through life with your hand-break on." Maxwell Maltz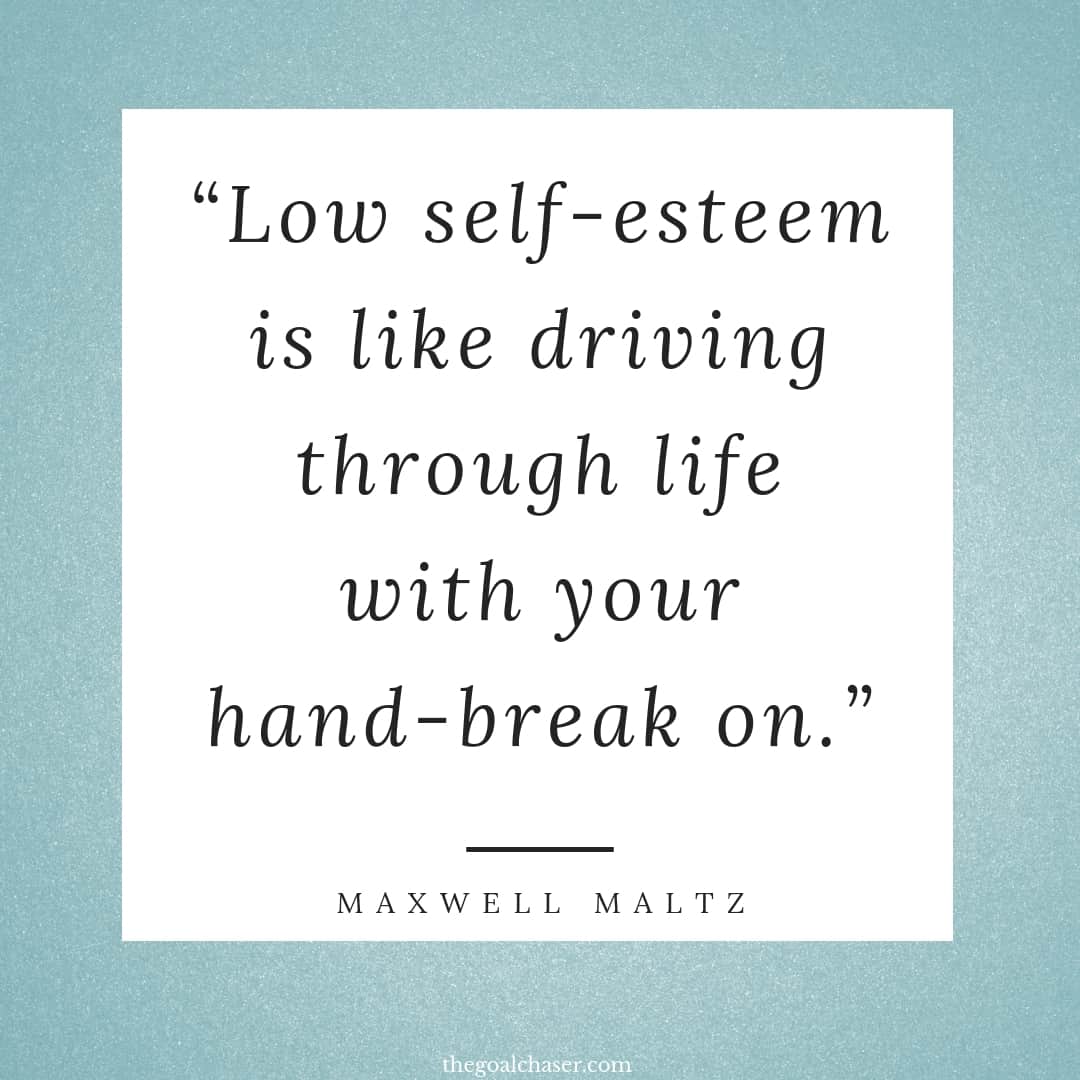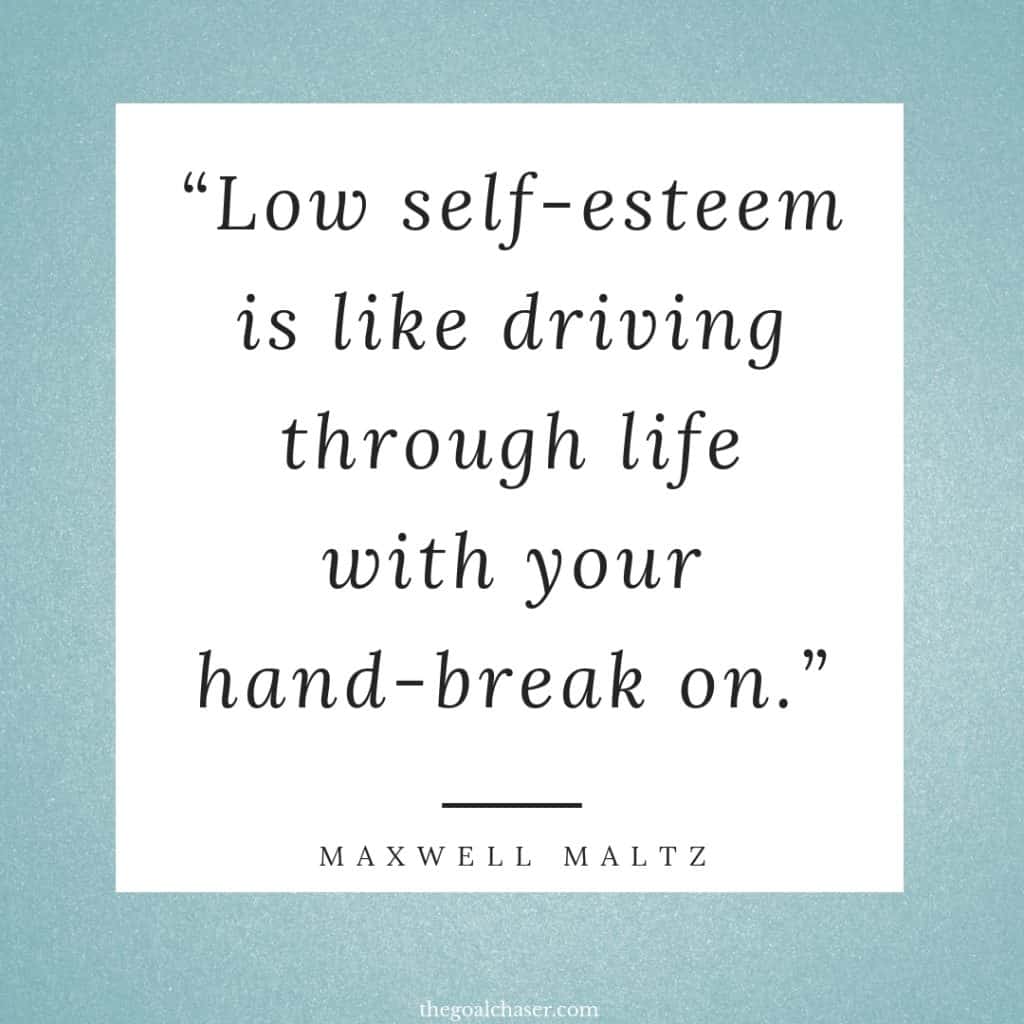 4.
"L'Oreal's slogan 'because you're worth it' has come to epitomise banal narcissism of early 21st century capitalism; easy indulgence and effortless self-love all available at a flick of the credit card." Geoff Mulgan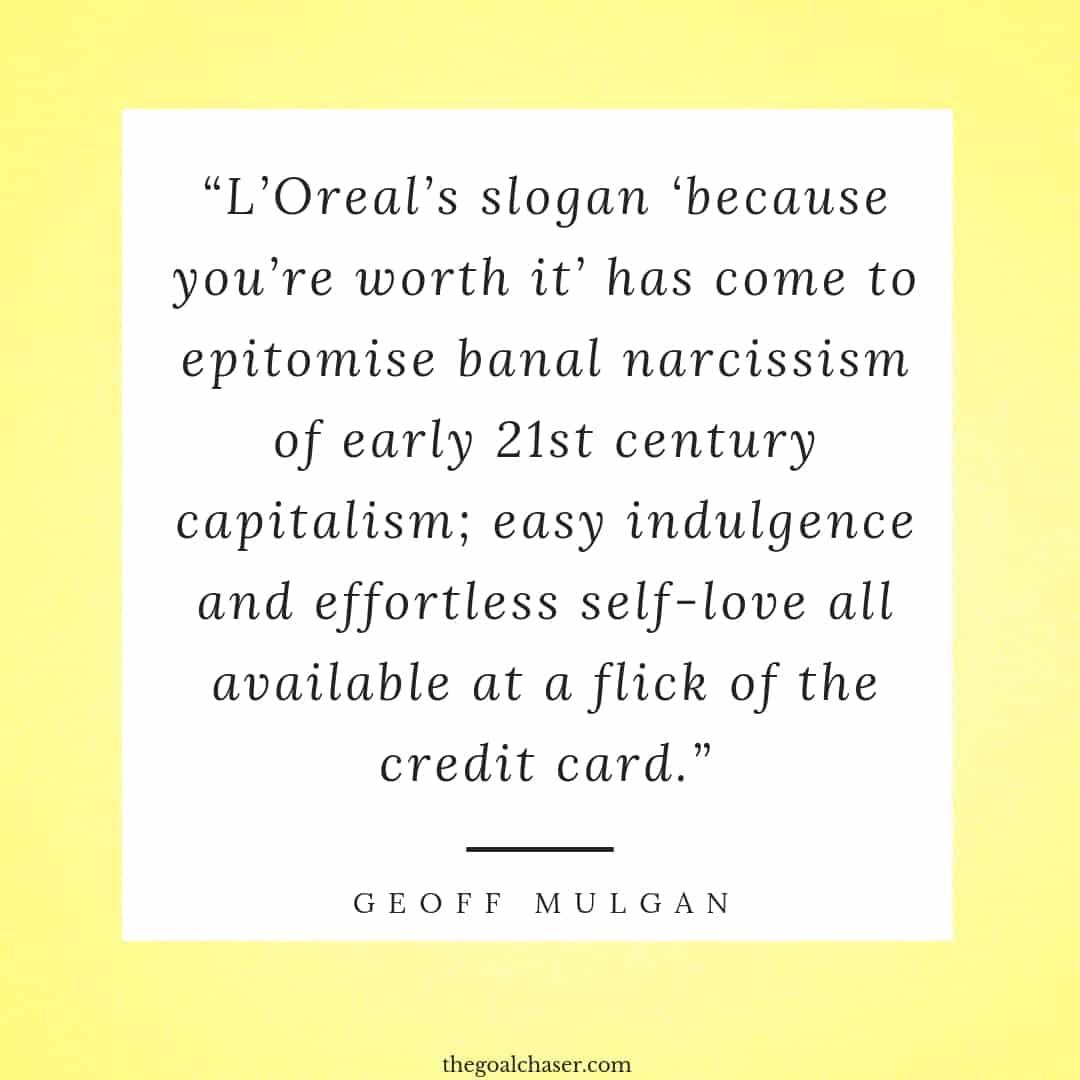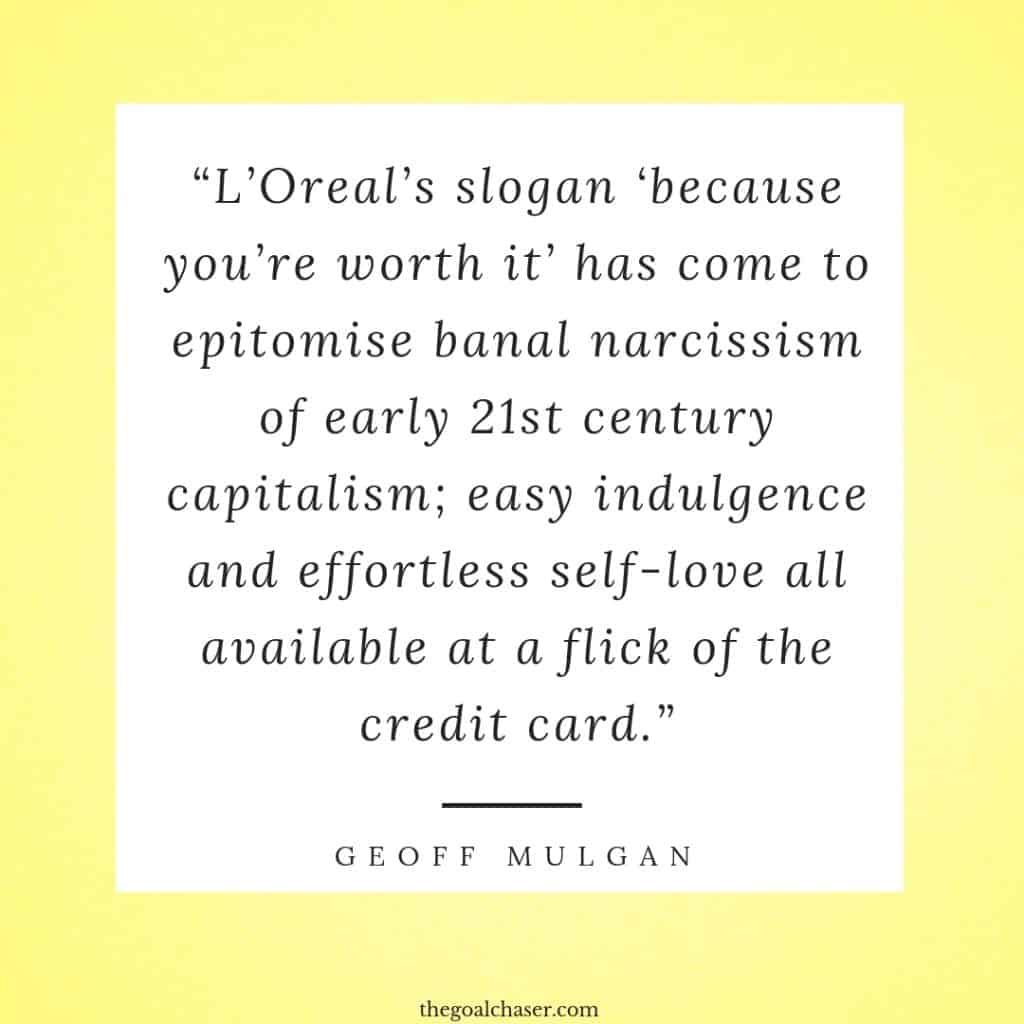 5.
One advantage of being disorderly is that one is constantly making exciting discoveries." A. A. Milne (Winnie the Pooh)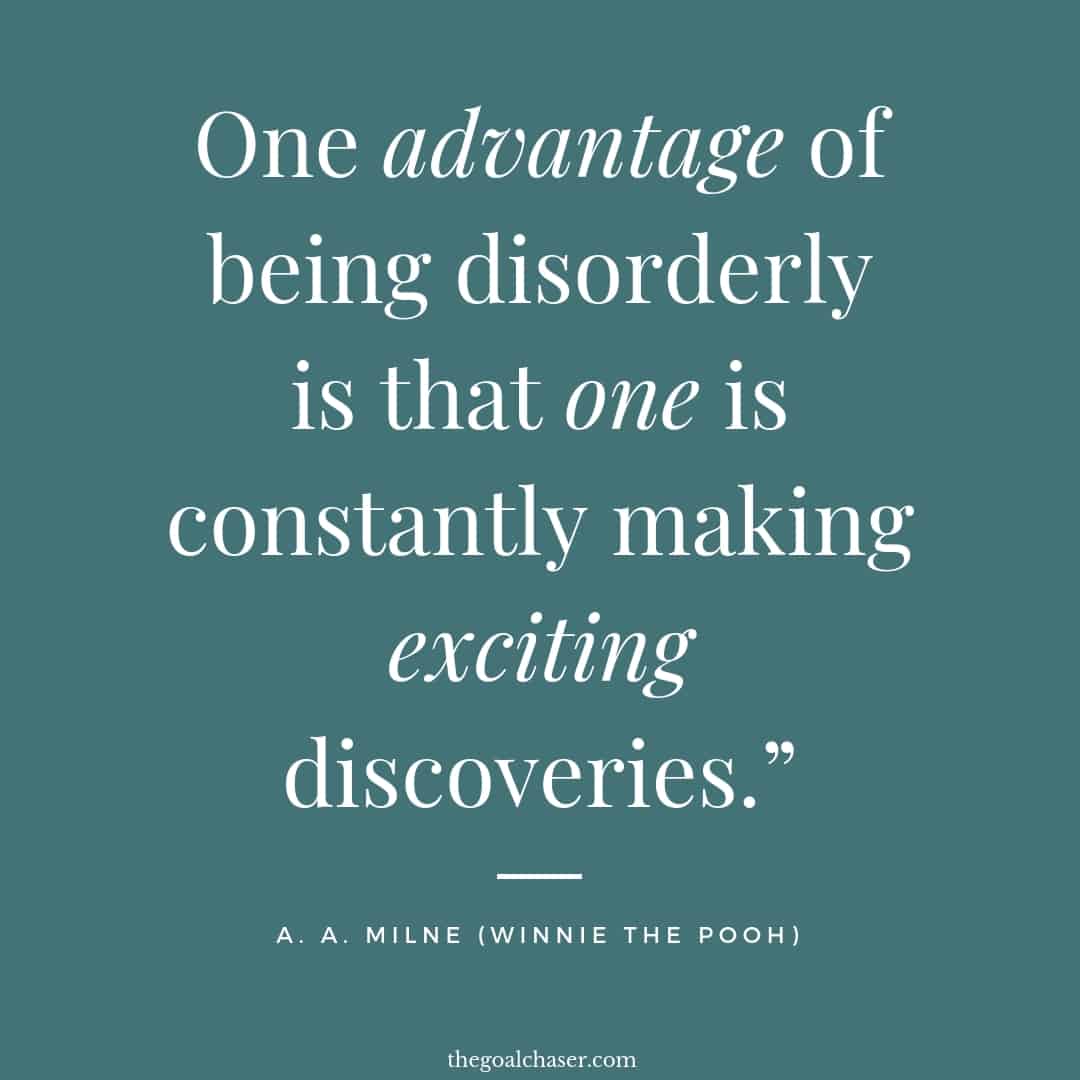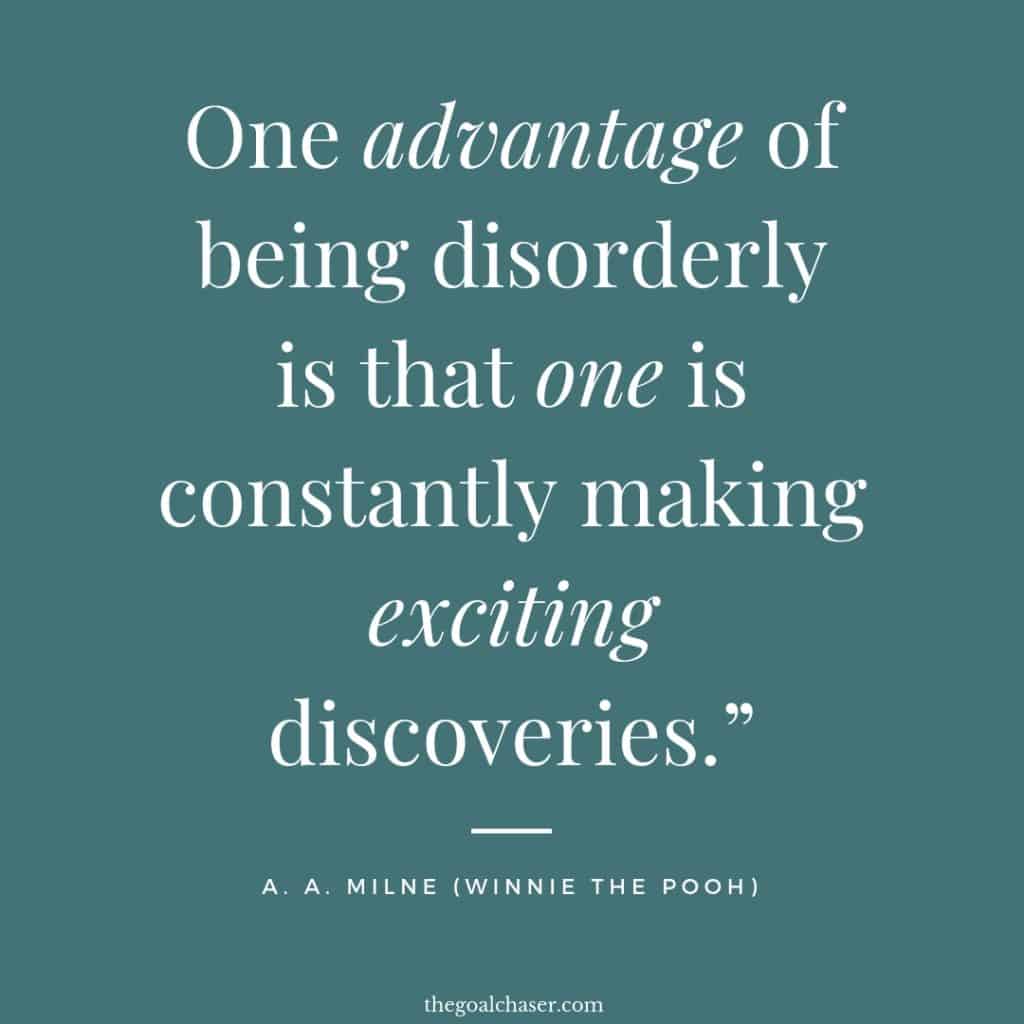 6.
"You have been criticizing yourself for years, and it hasn't worked. Try approving of yourself and see what happens." Louise L. Hay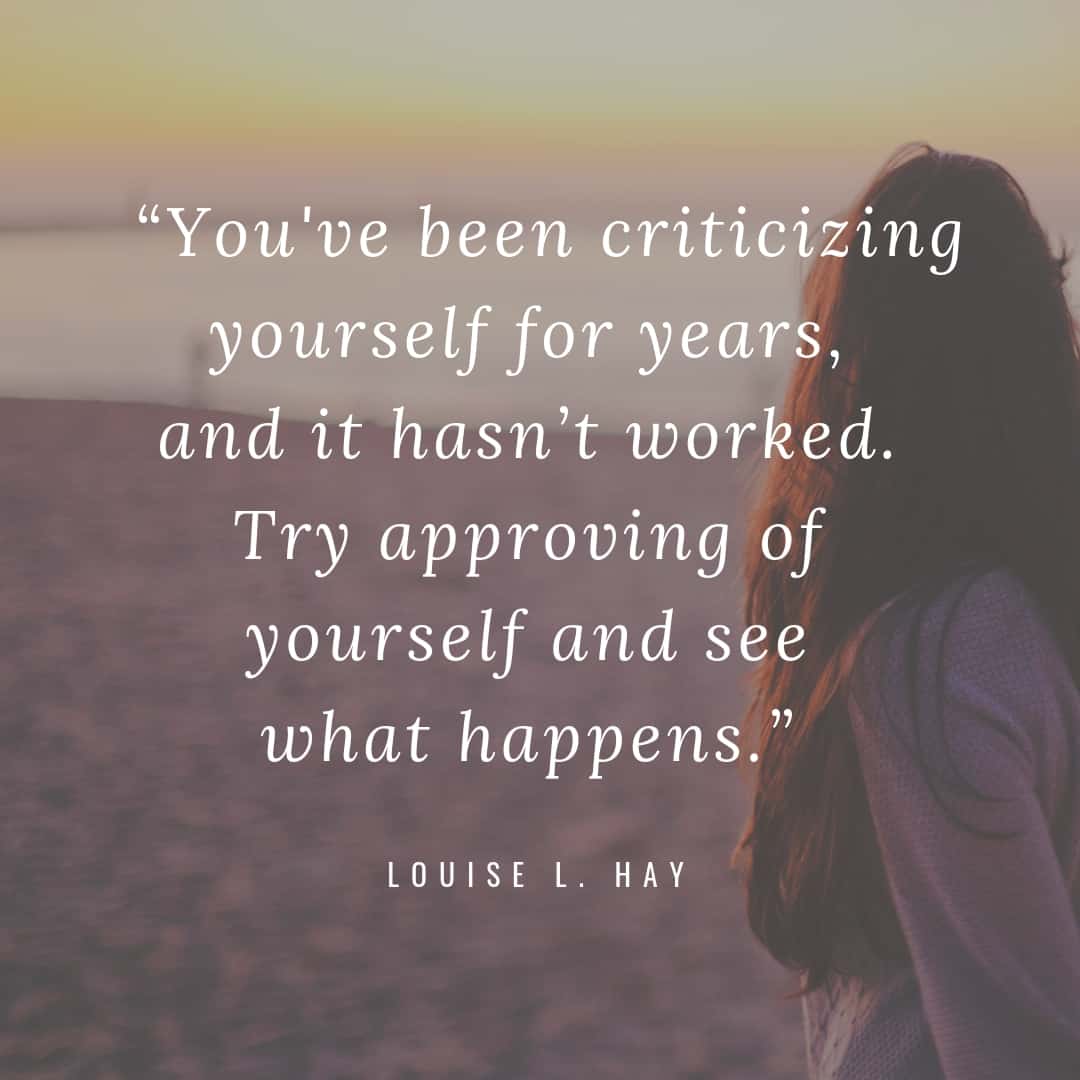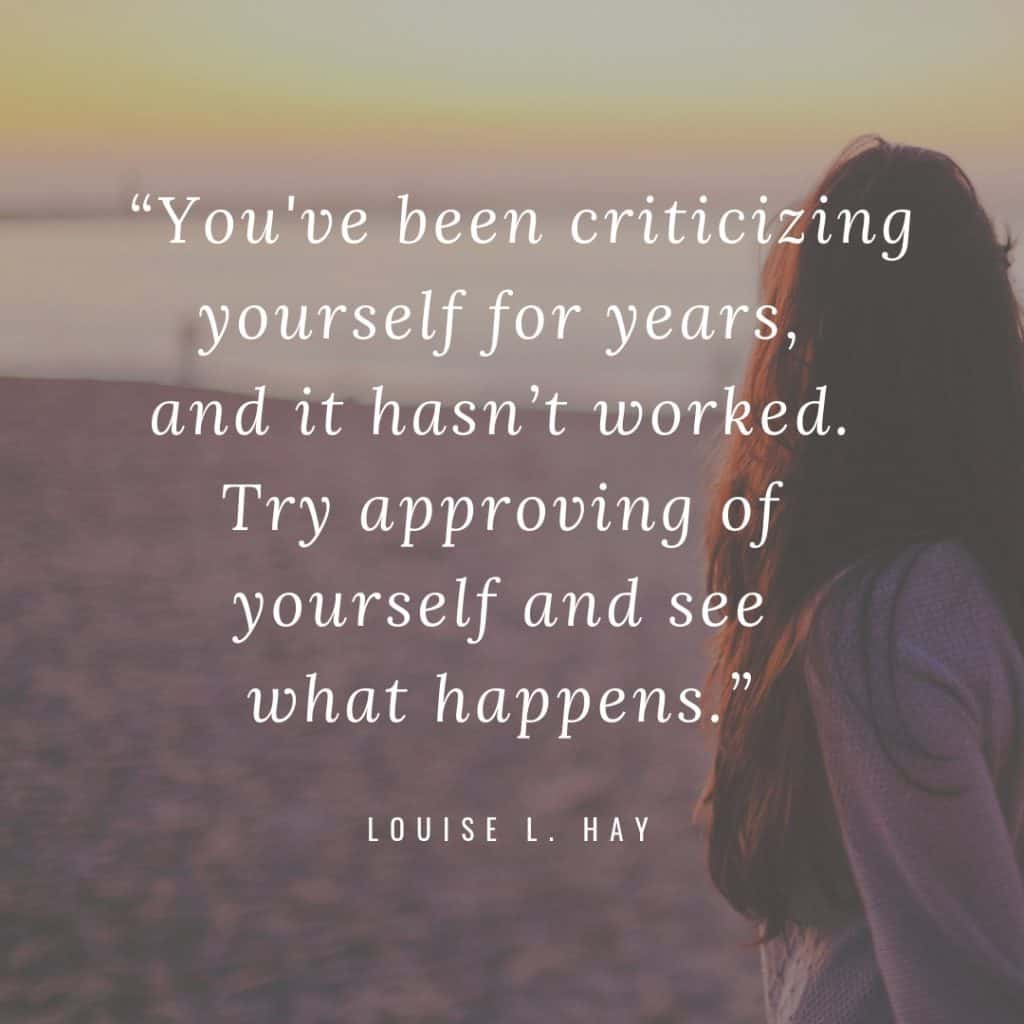 7.
"It's not your job to like me…it's mine!" Byron Katie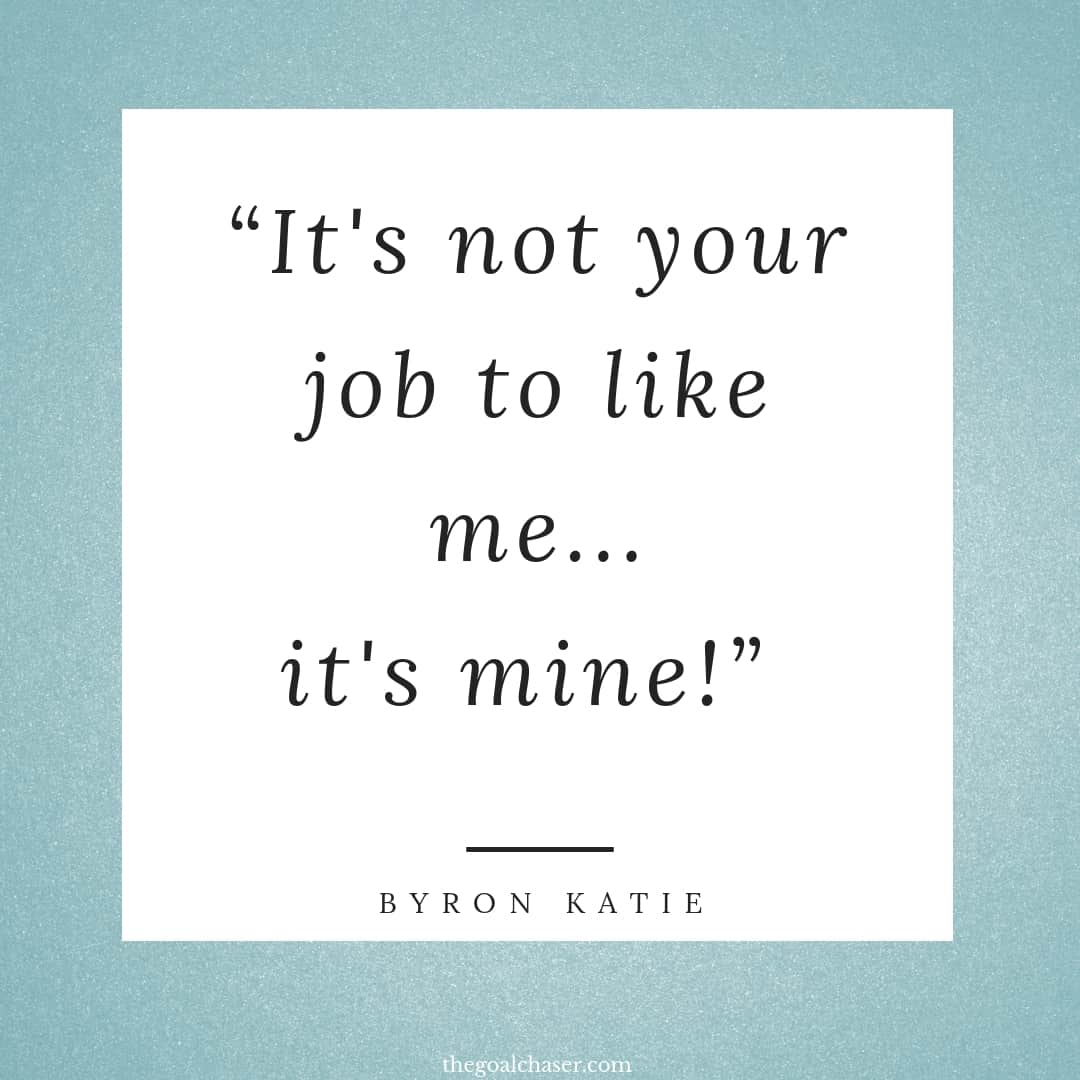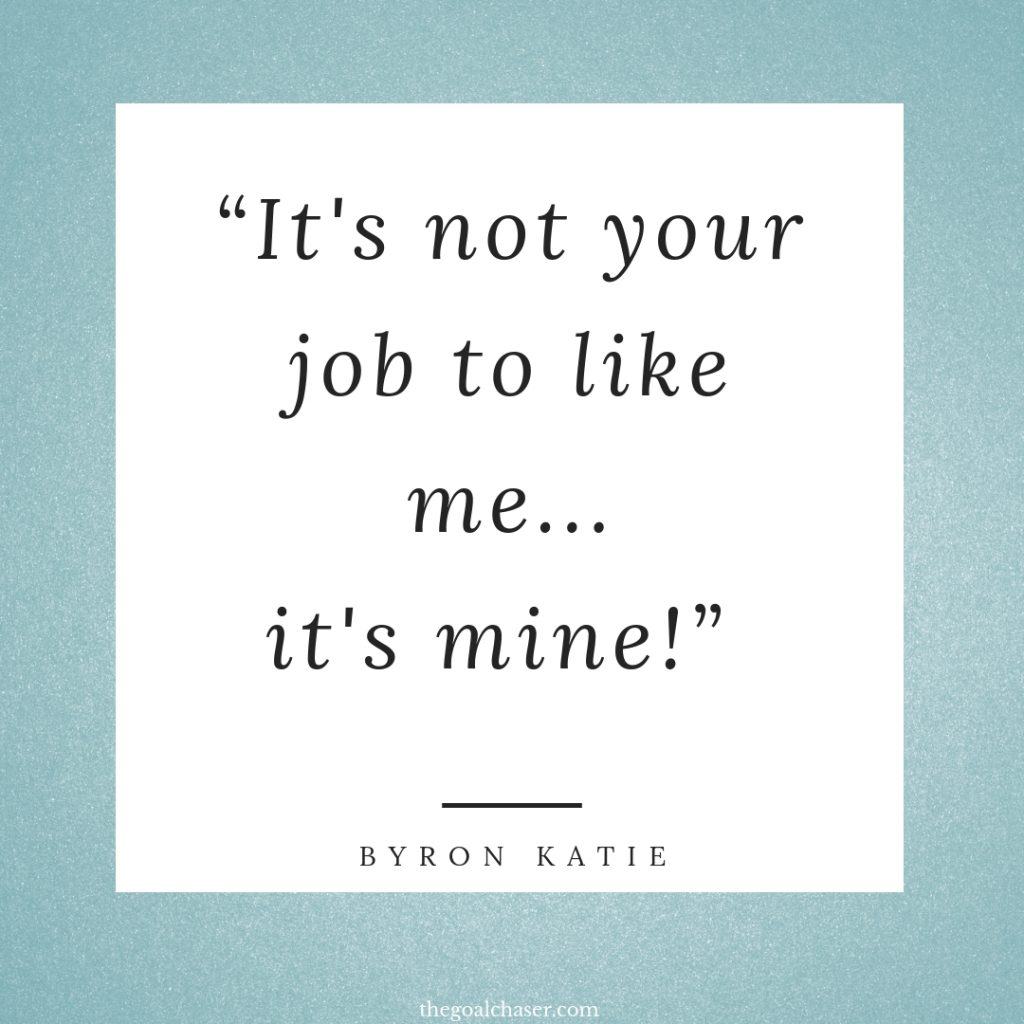 8.
"You're always with yourself, so you might as well enjoy the company." Diane Von Furstenberg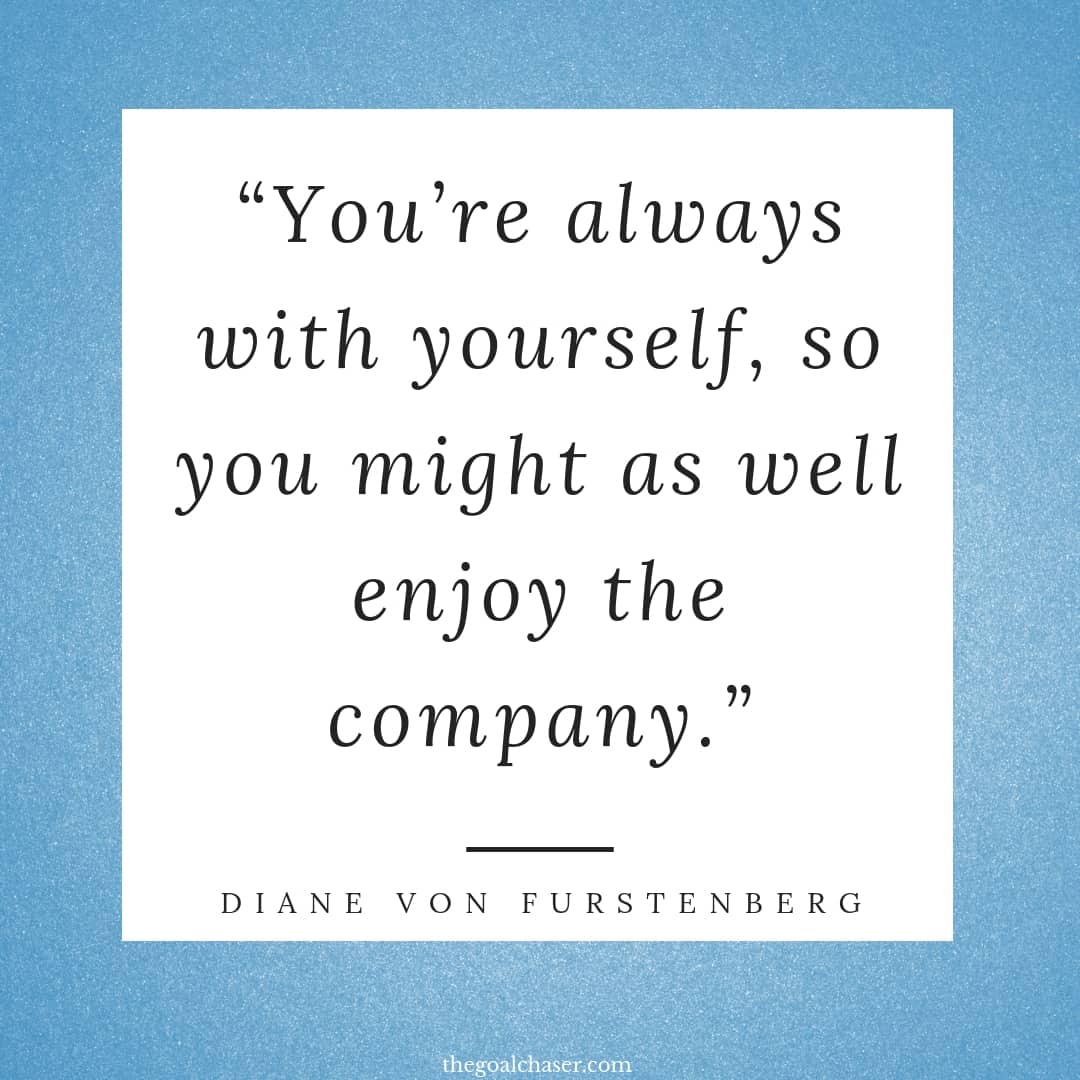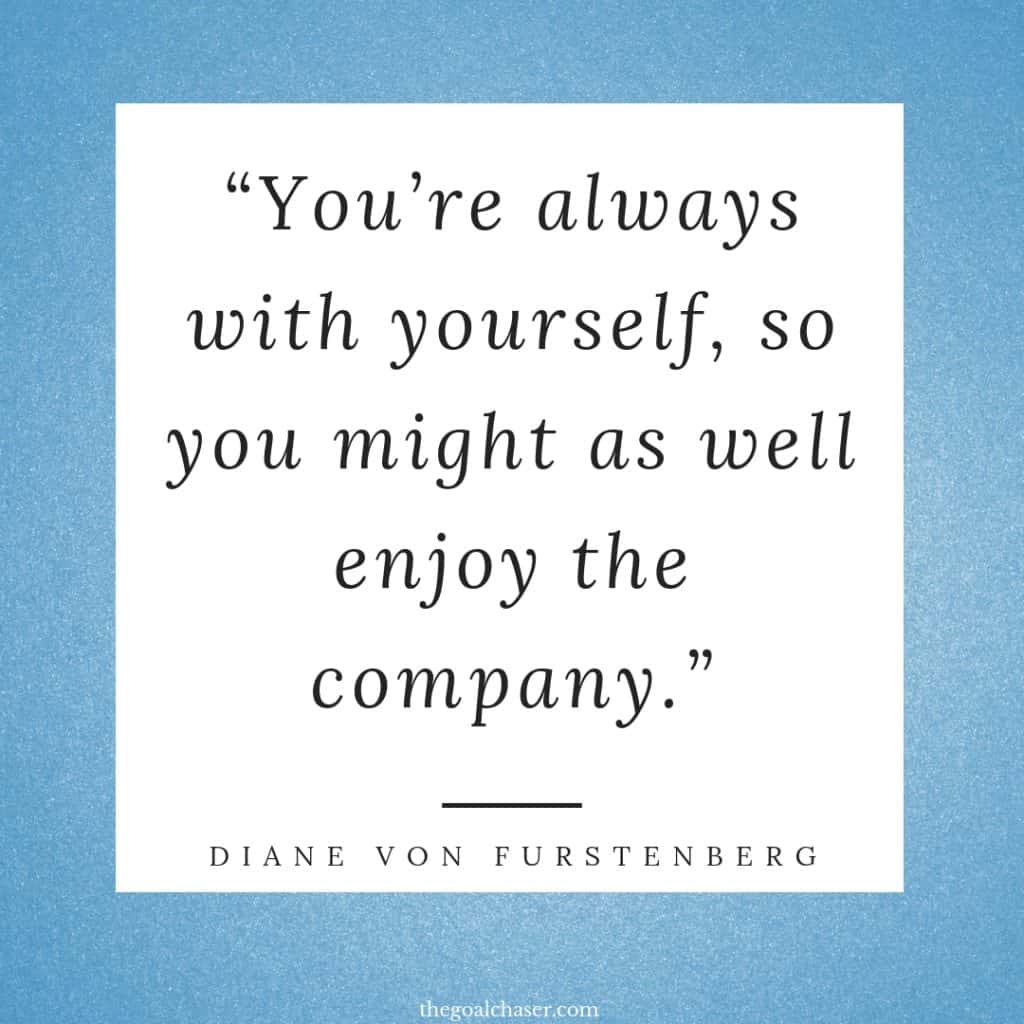 9.
"Your problem is you're … too busy holding onto your unworthiness." Ram Dass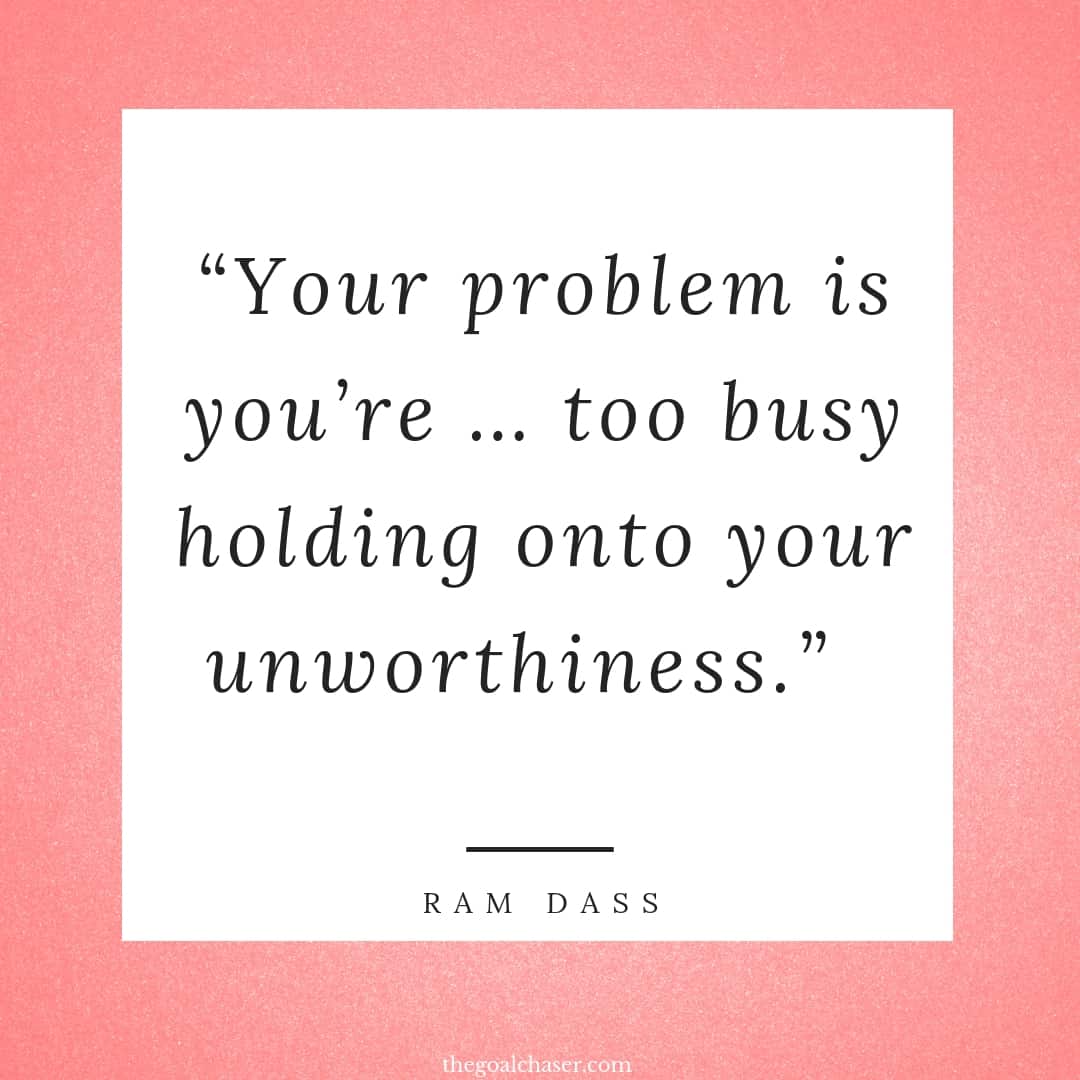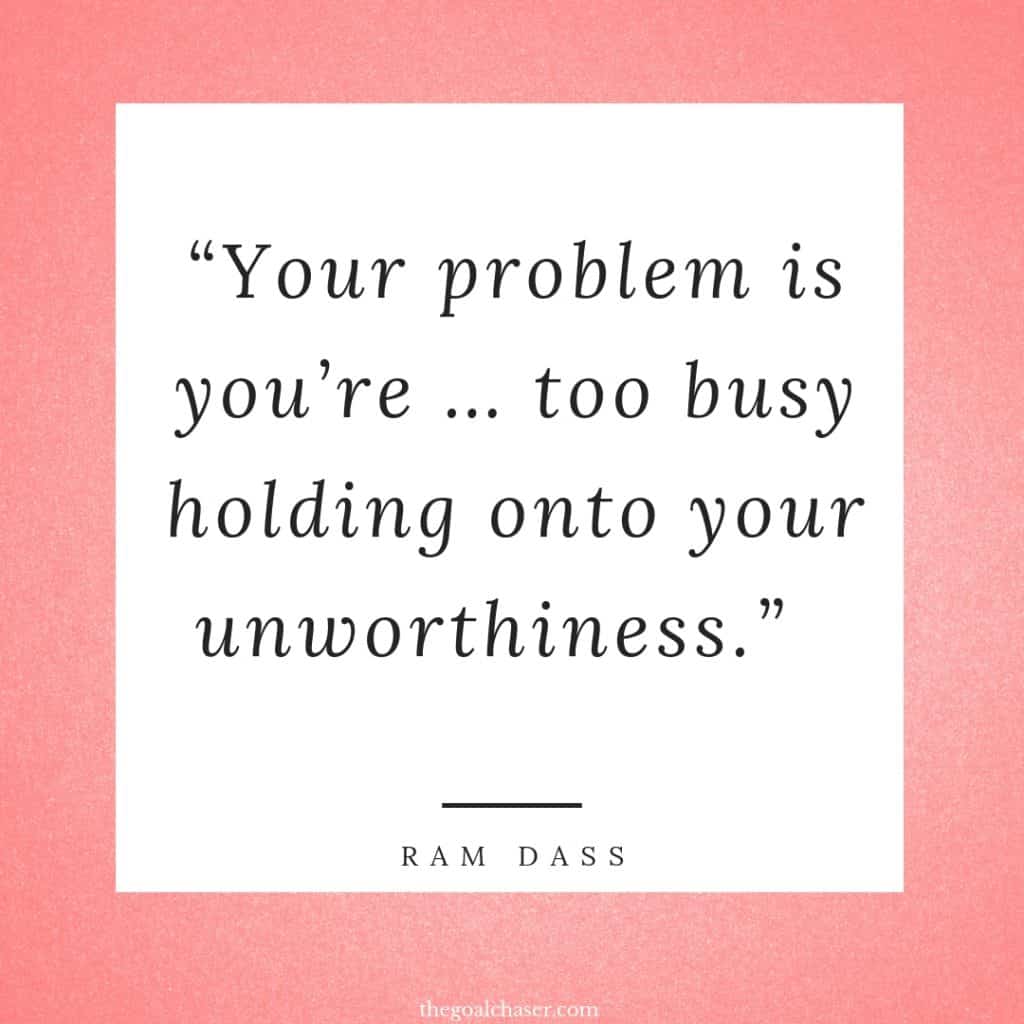 10.
"I am the only person in the world I should like to know thoroughly." Oscar Wilde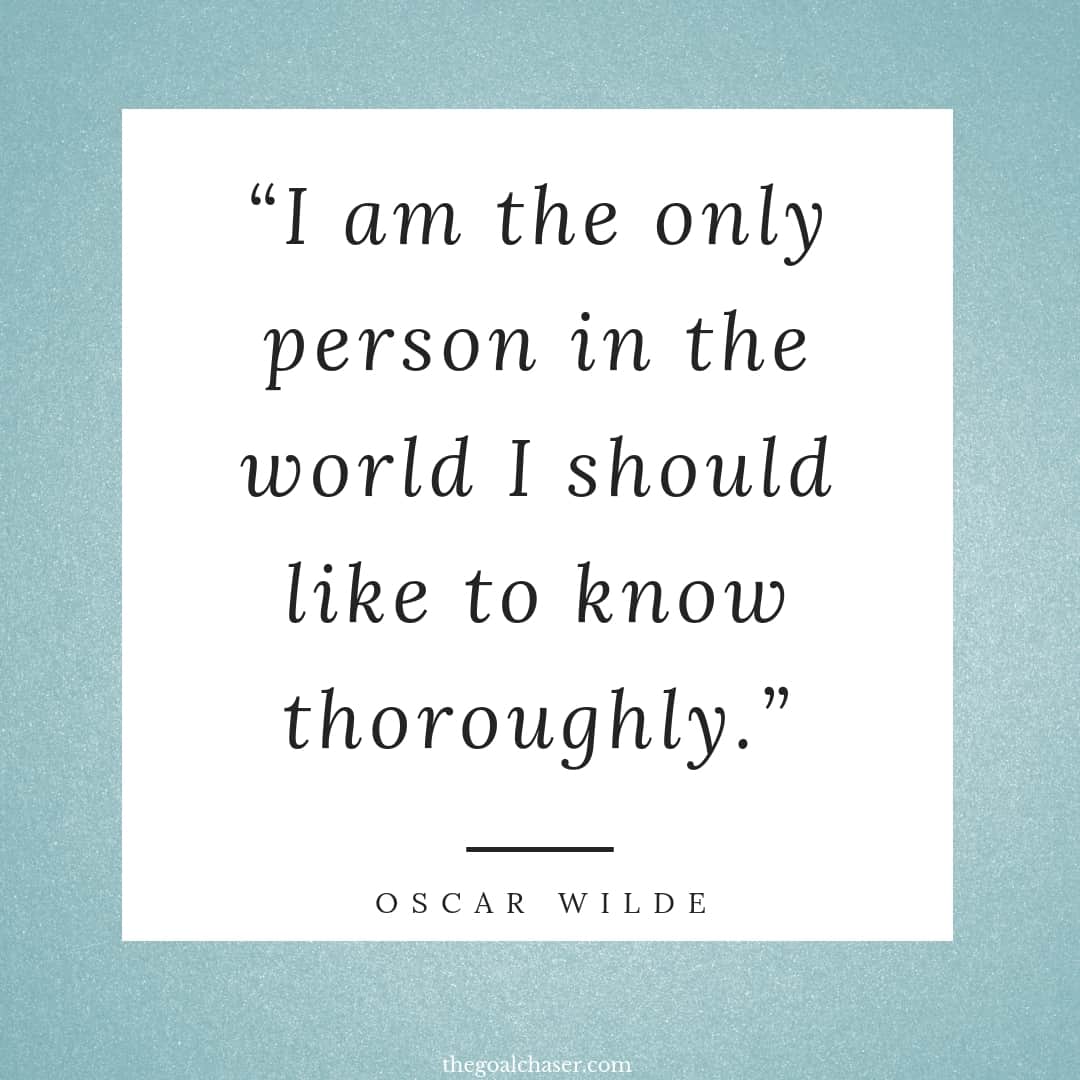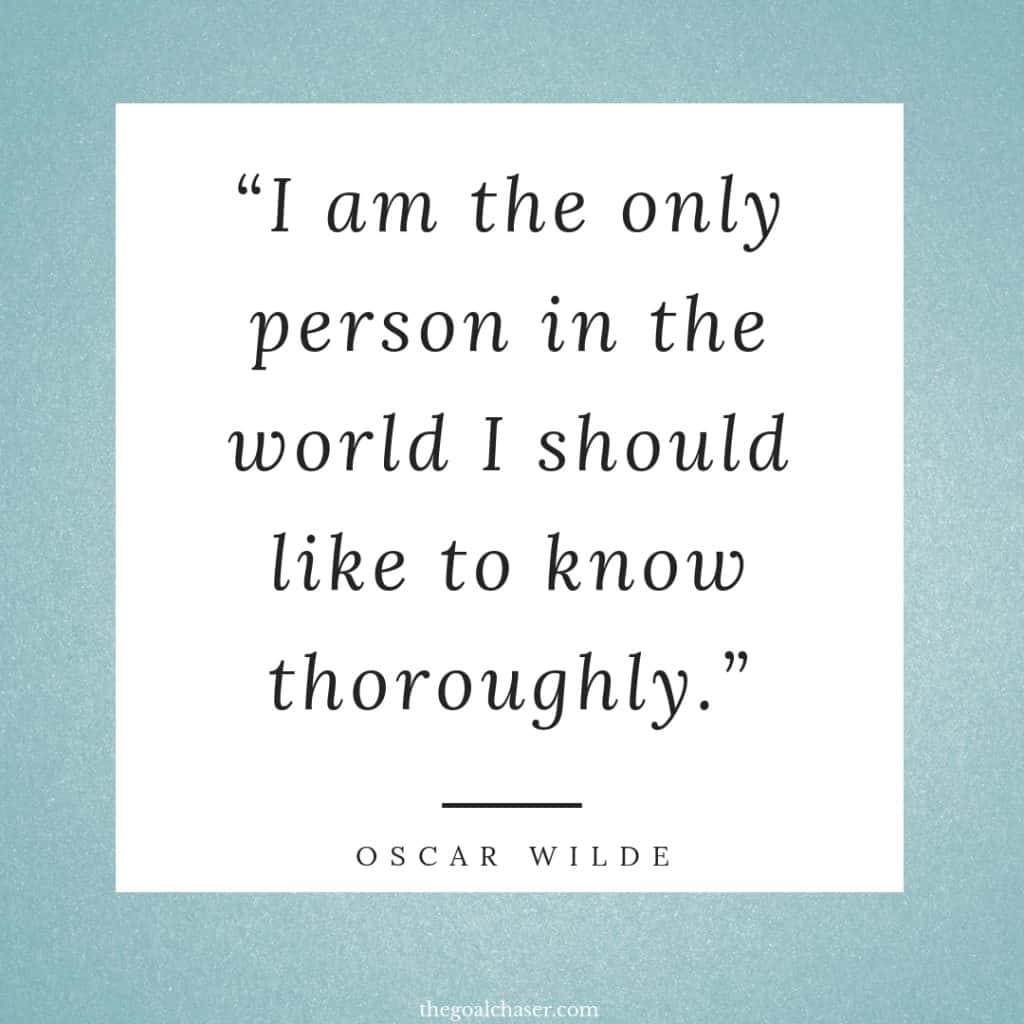 11.
"If you're searching for that one person that will change your life, take a look in the mirror." Unknown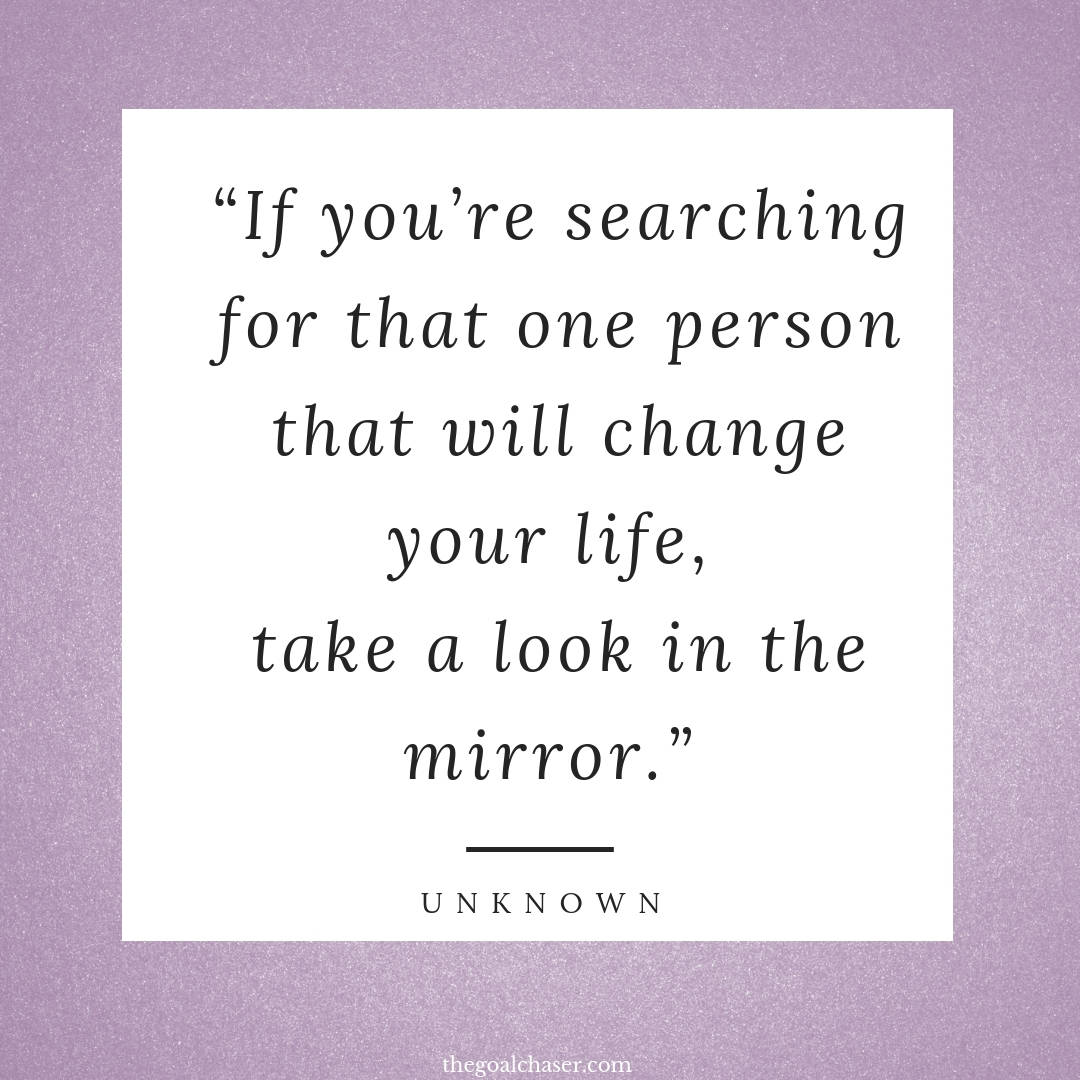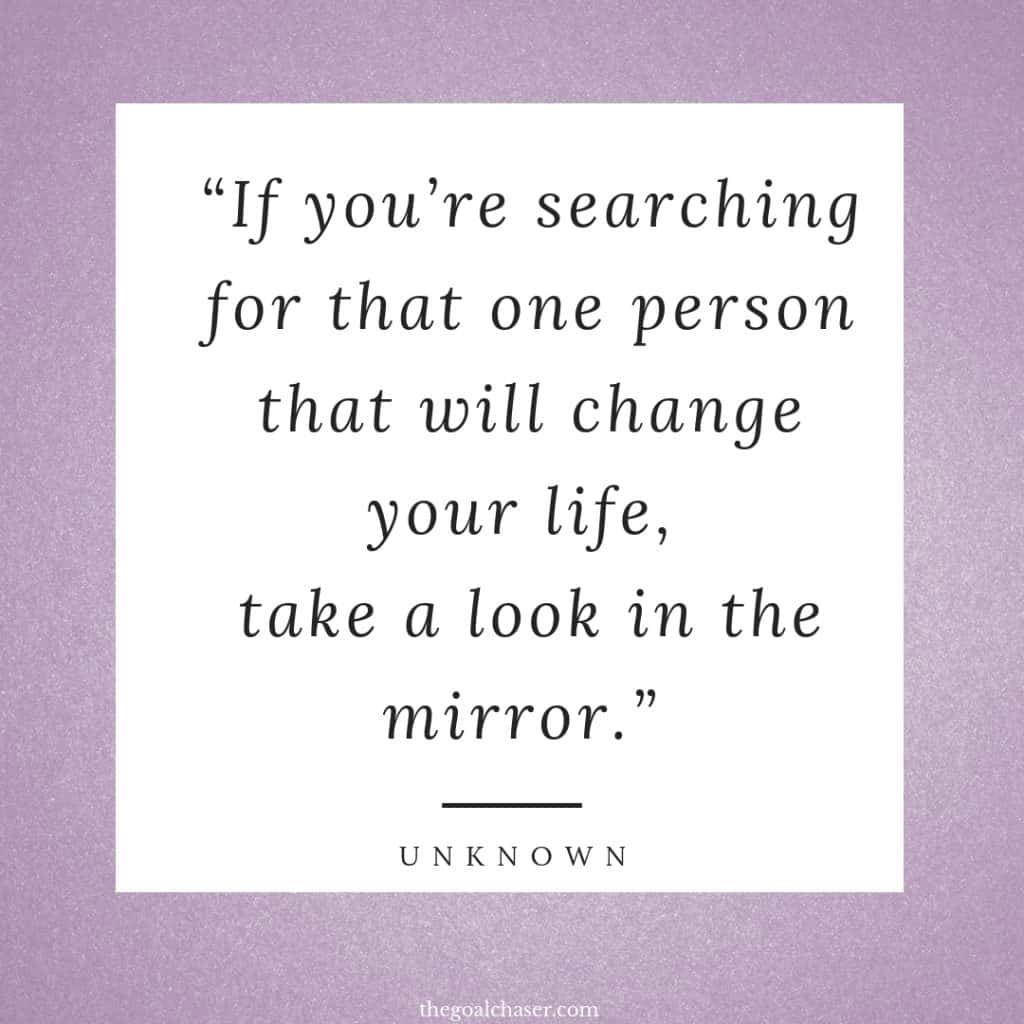 12.
"I am a queen because I know how to govern myself." Lailah Gifty Akita
13.
"Accept who you are. Unless you're a serial killer." Ellen DeGeneres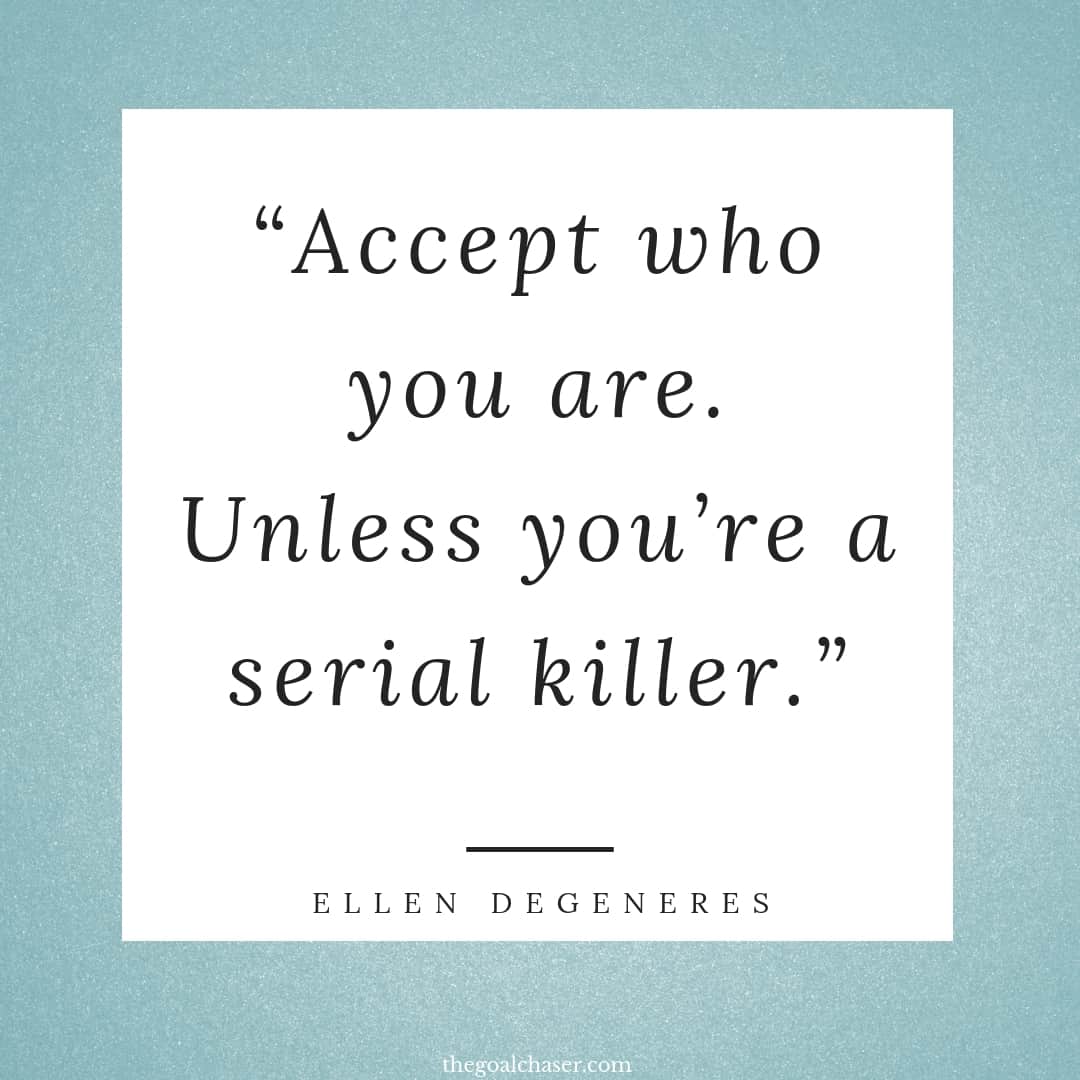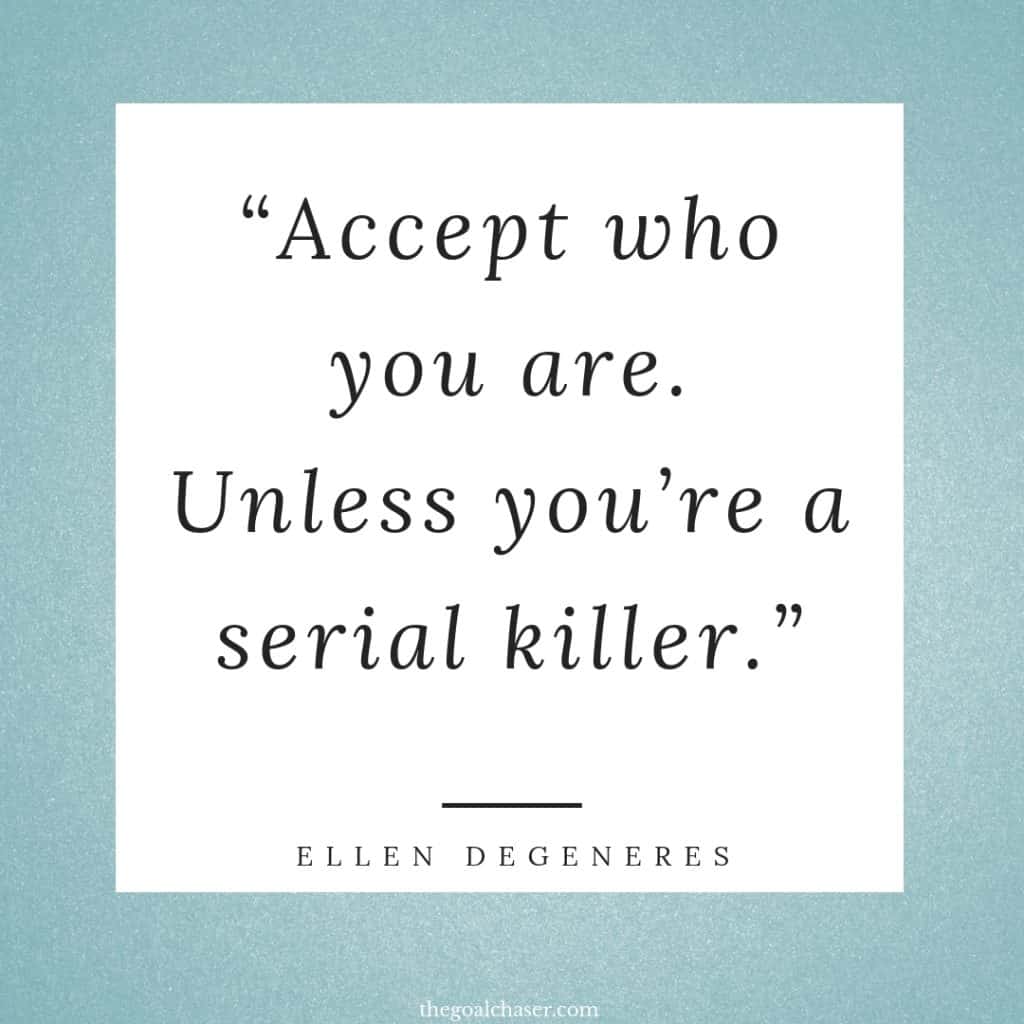 14.
"When you realize your self-worth you'll stop giving people discounts." Unknown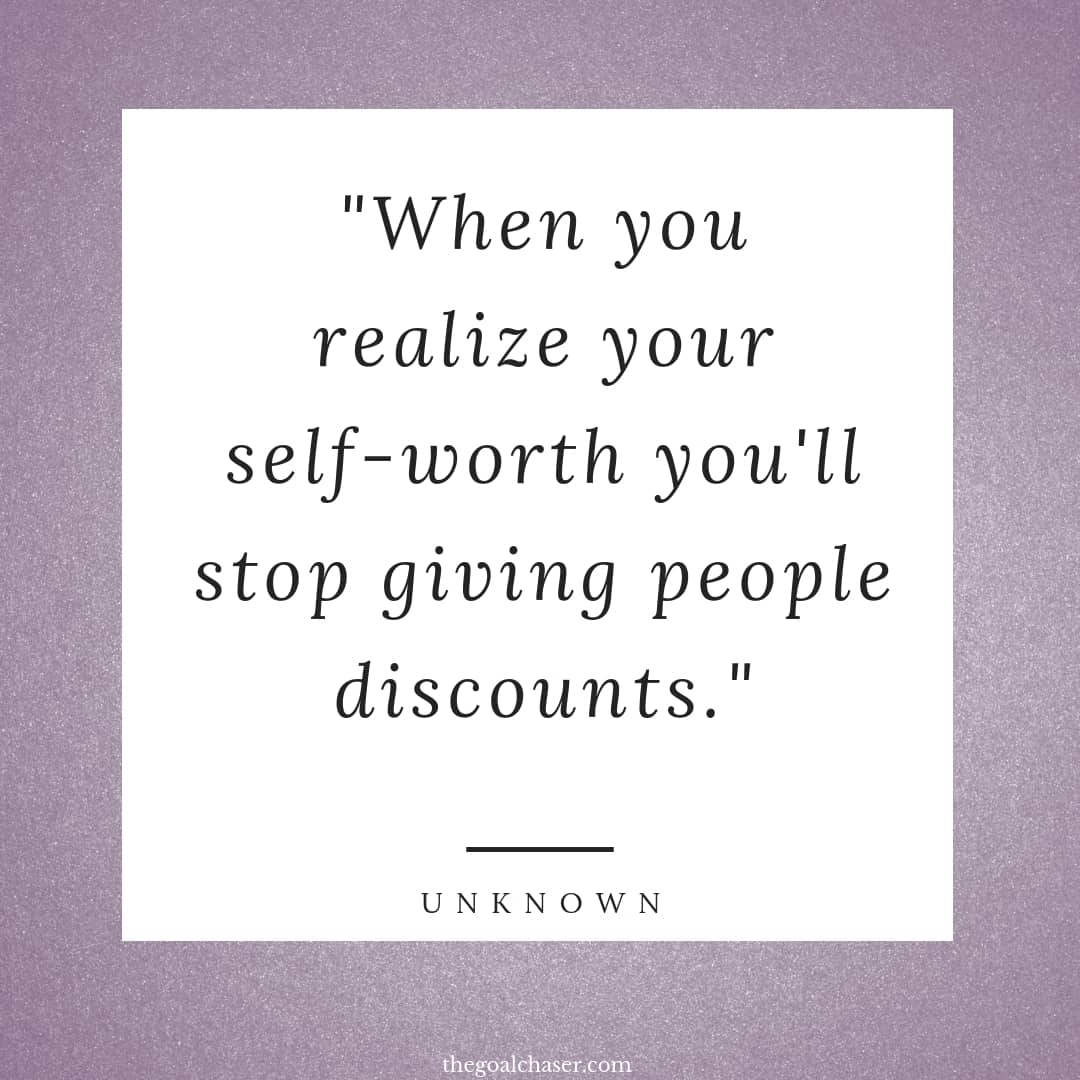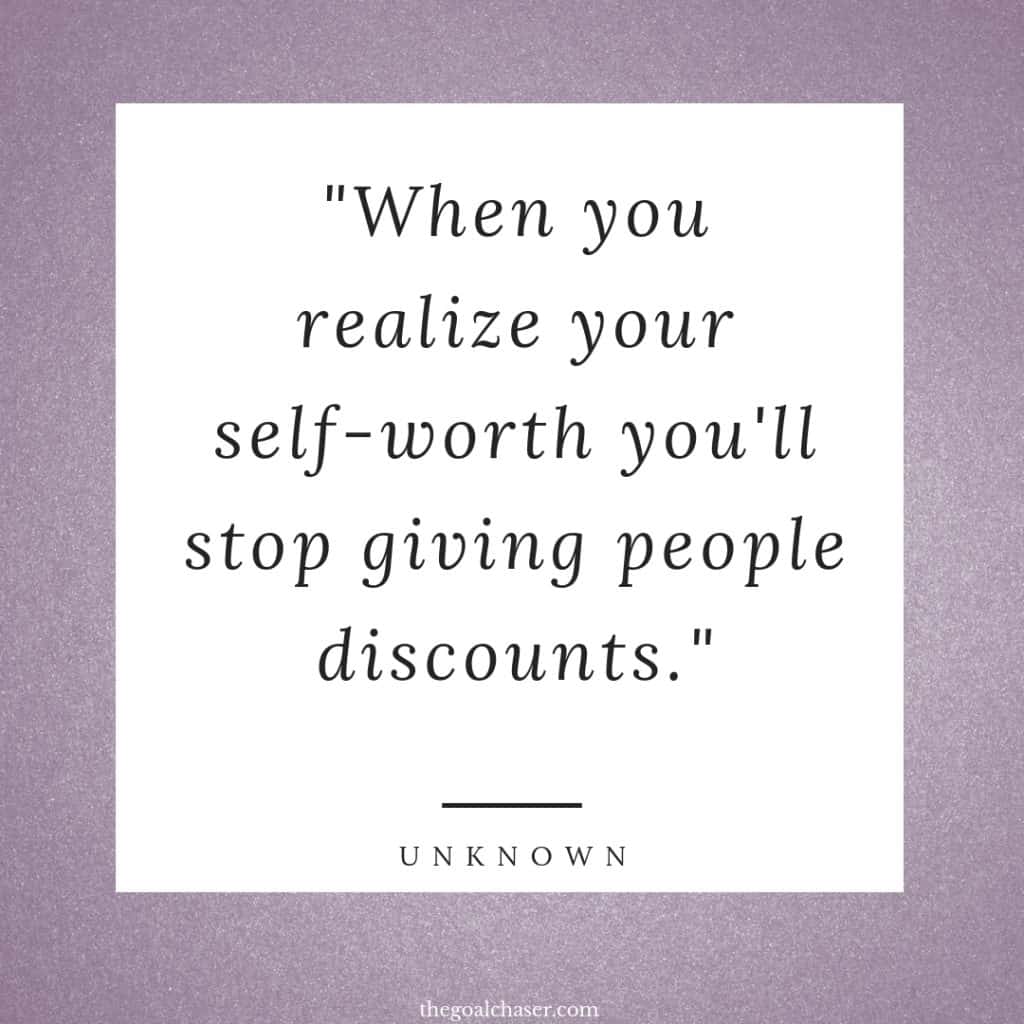 15.
"The real difficulty is to overcome how you think about yourself." Maya Angelou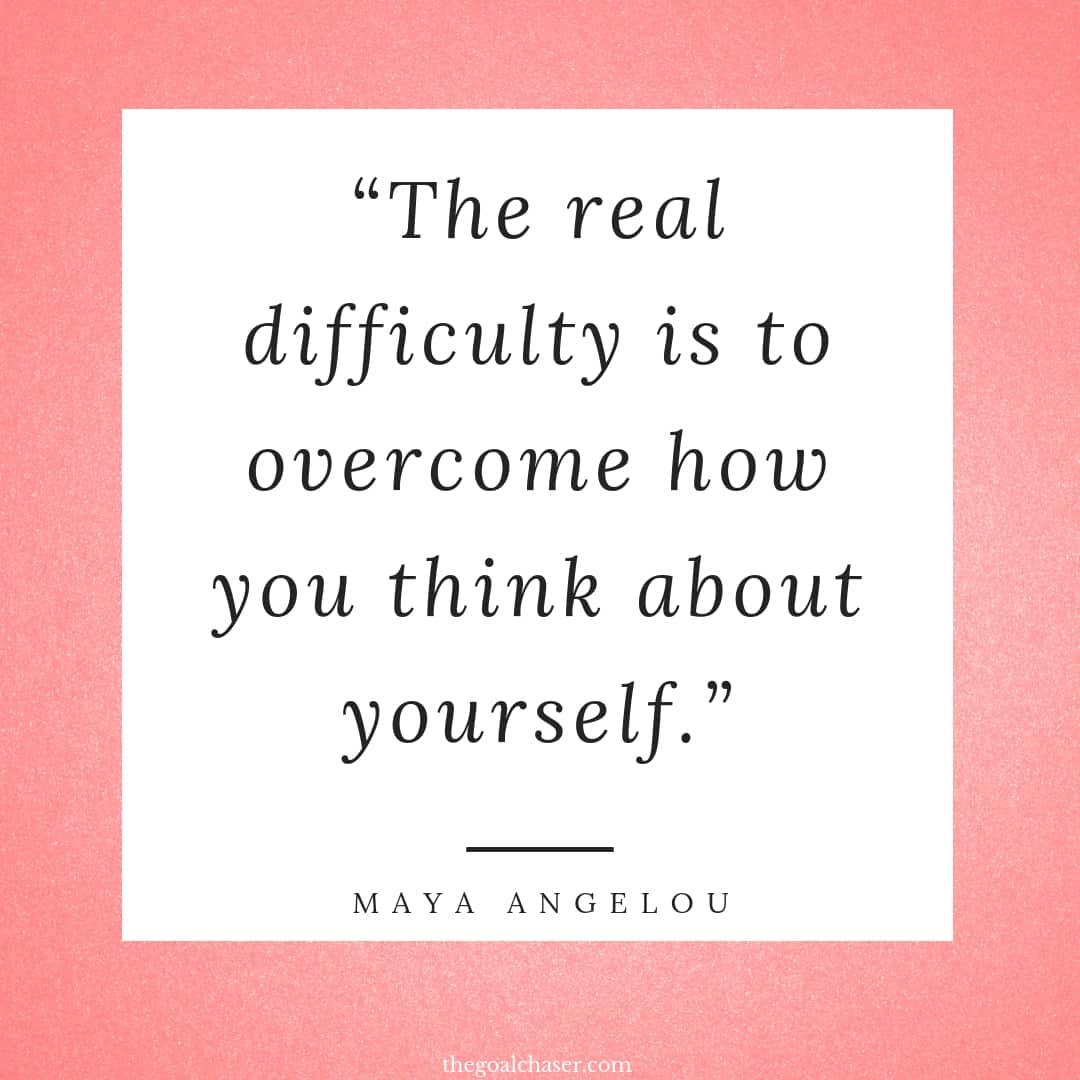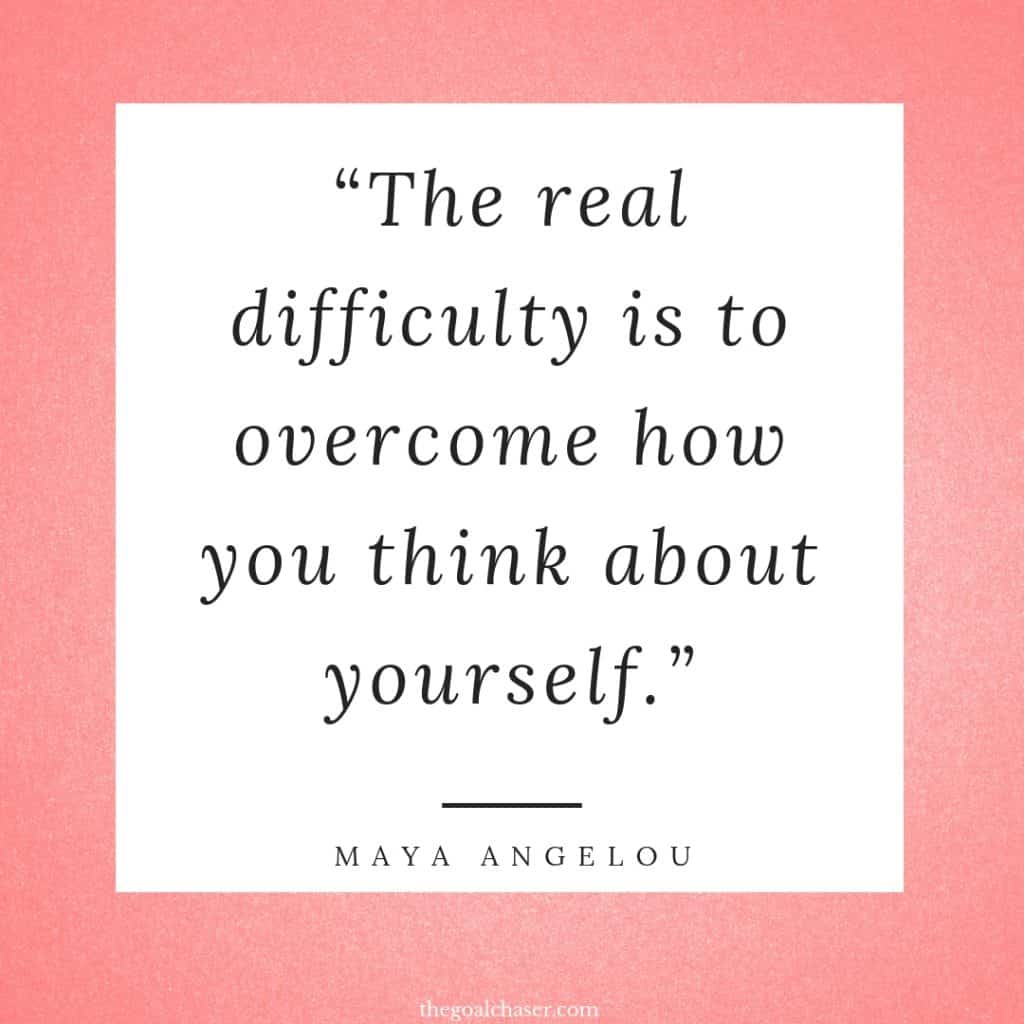 16.
"Self-love seems so often unrequited." Anthony Powell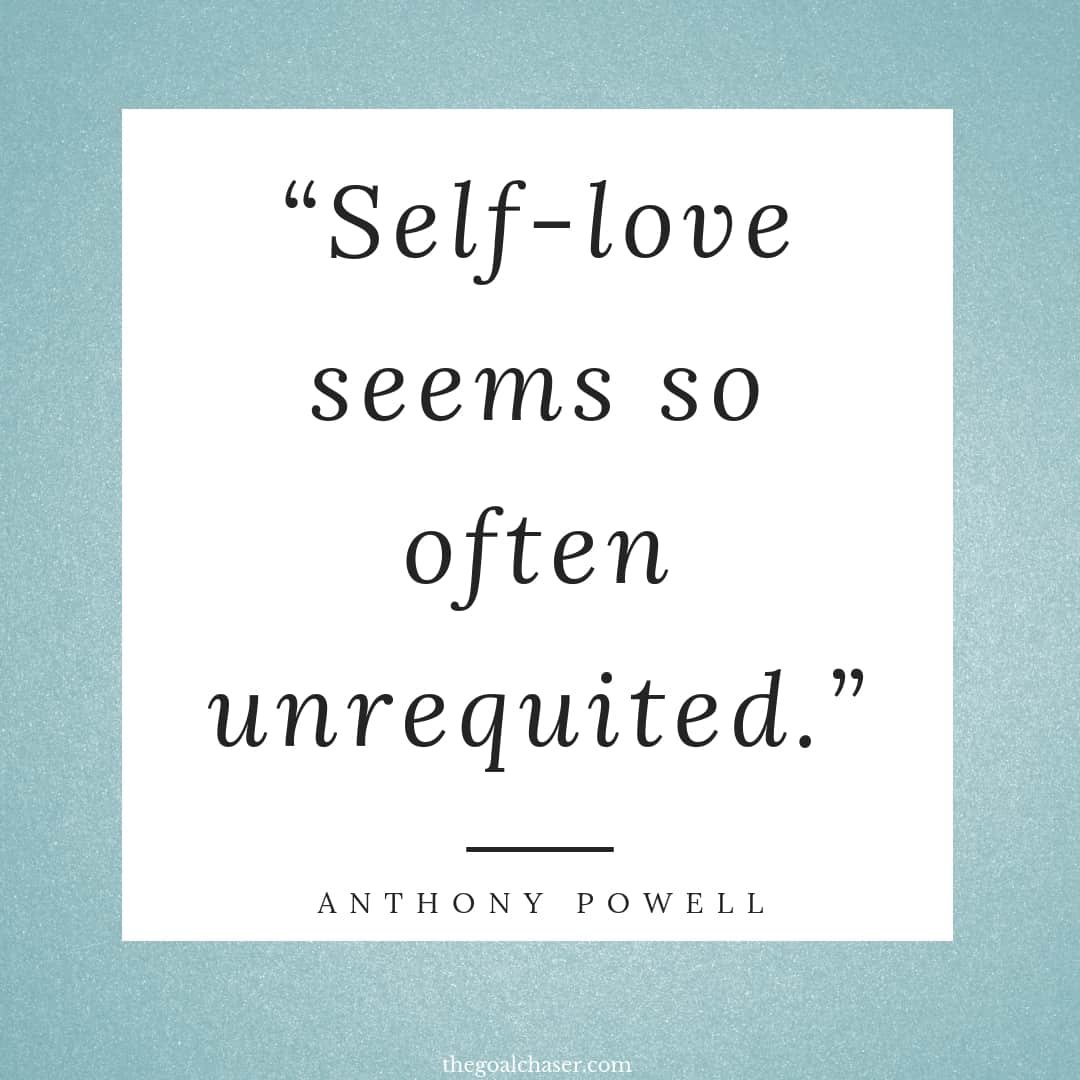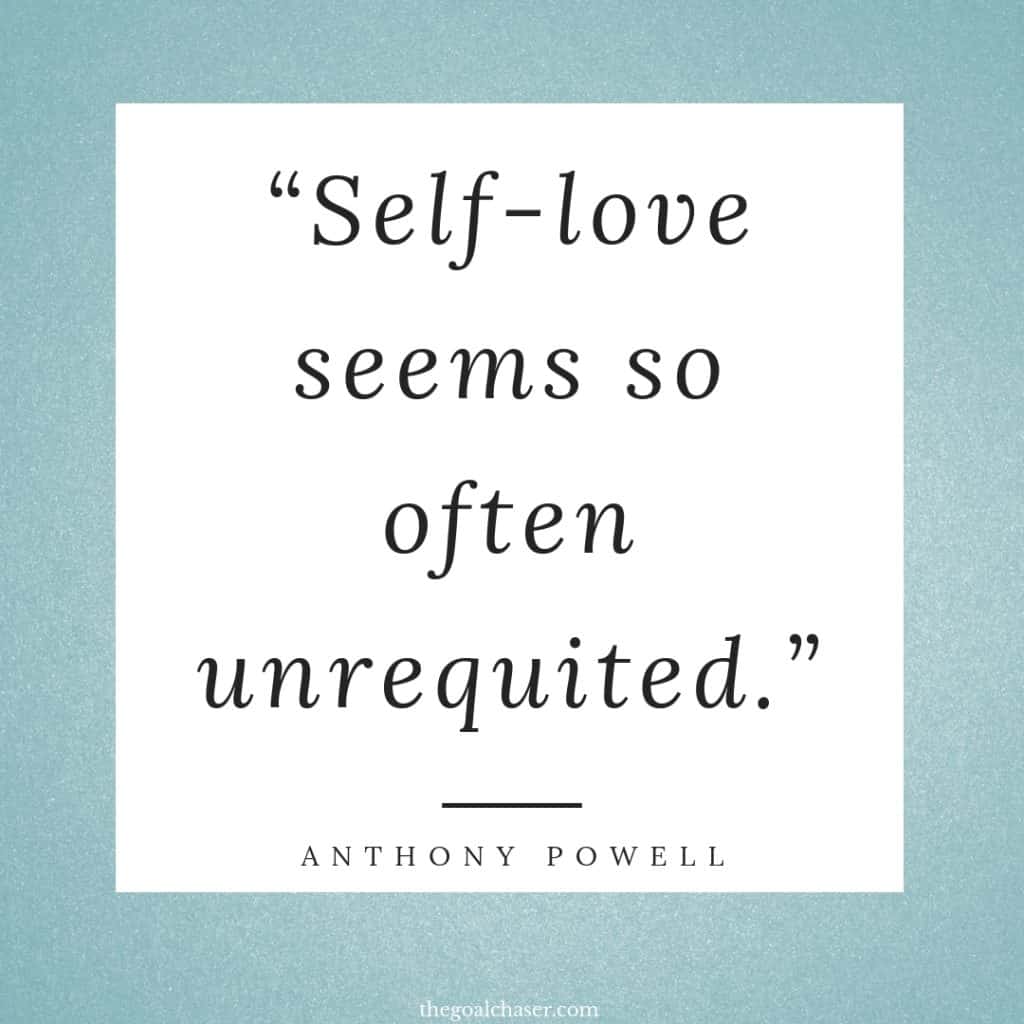 17.
"We must not allow other people's limited perceptions to define us." Virginia Satir
18.
"Let's begin by taking a smallish nap or two." A. A. Milne (Winnie the Pooh)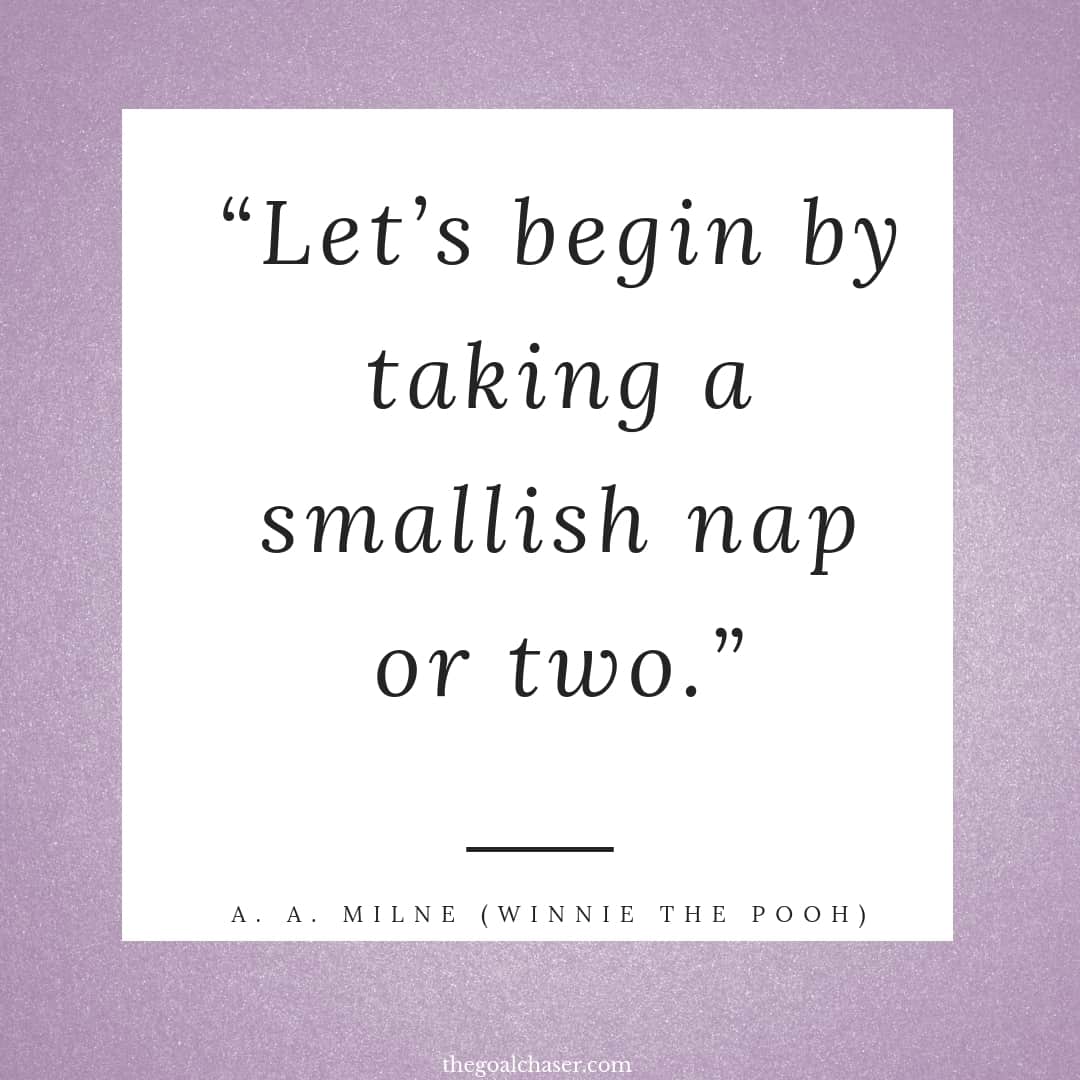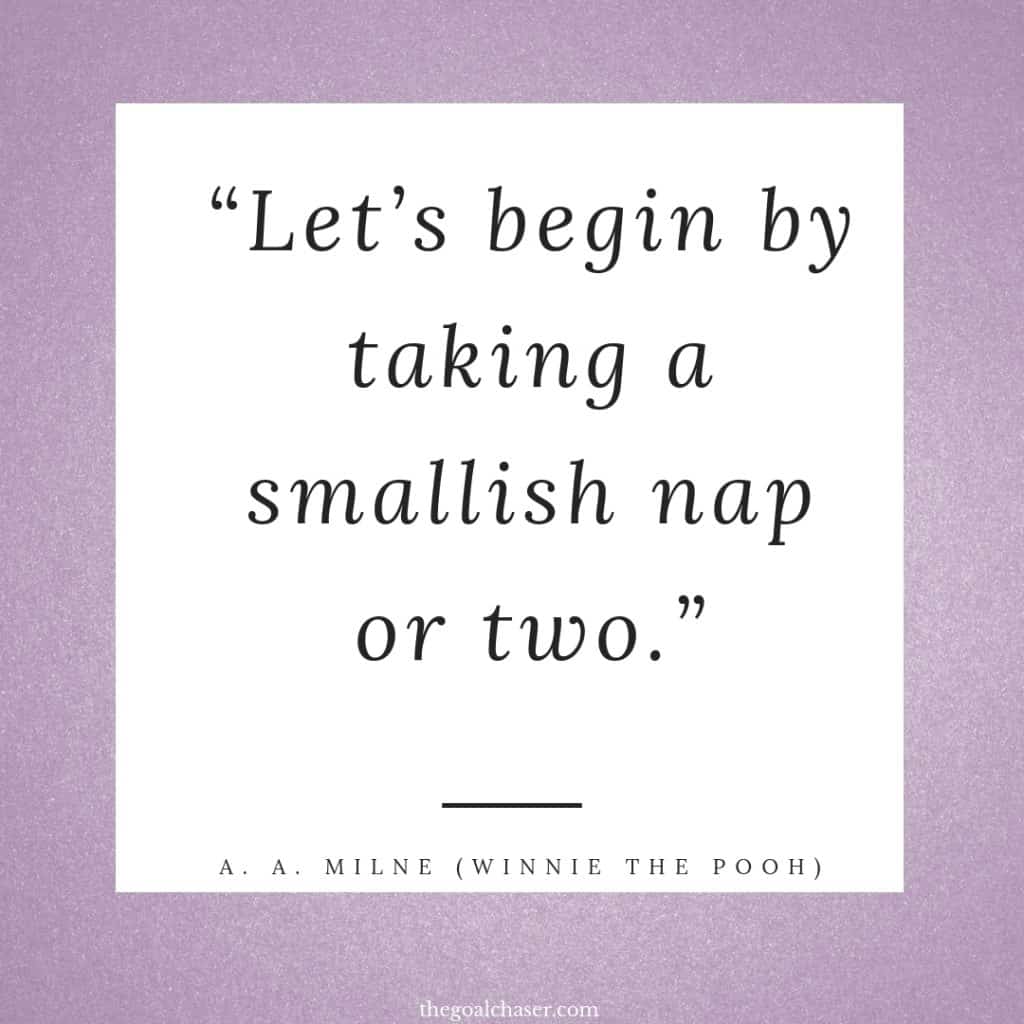 19.
"I have an everyday religion that works for me. Love yourself first, and everything else falls into line." Lucille Ball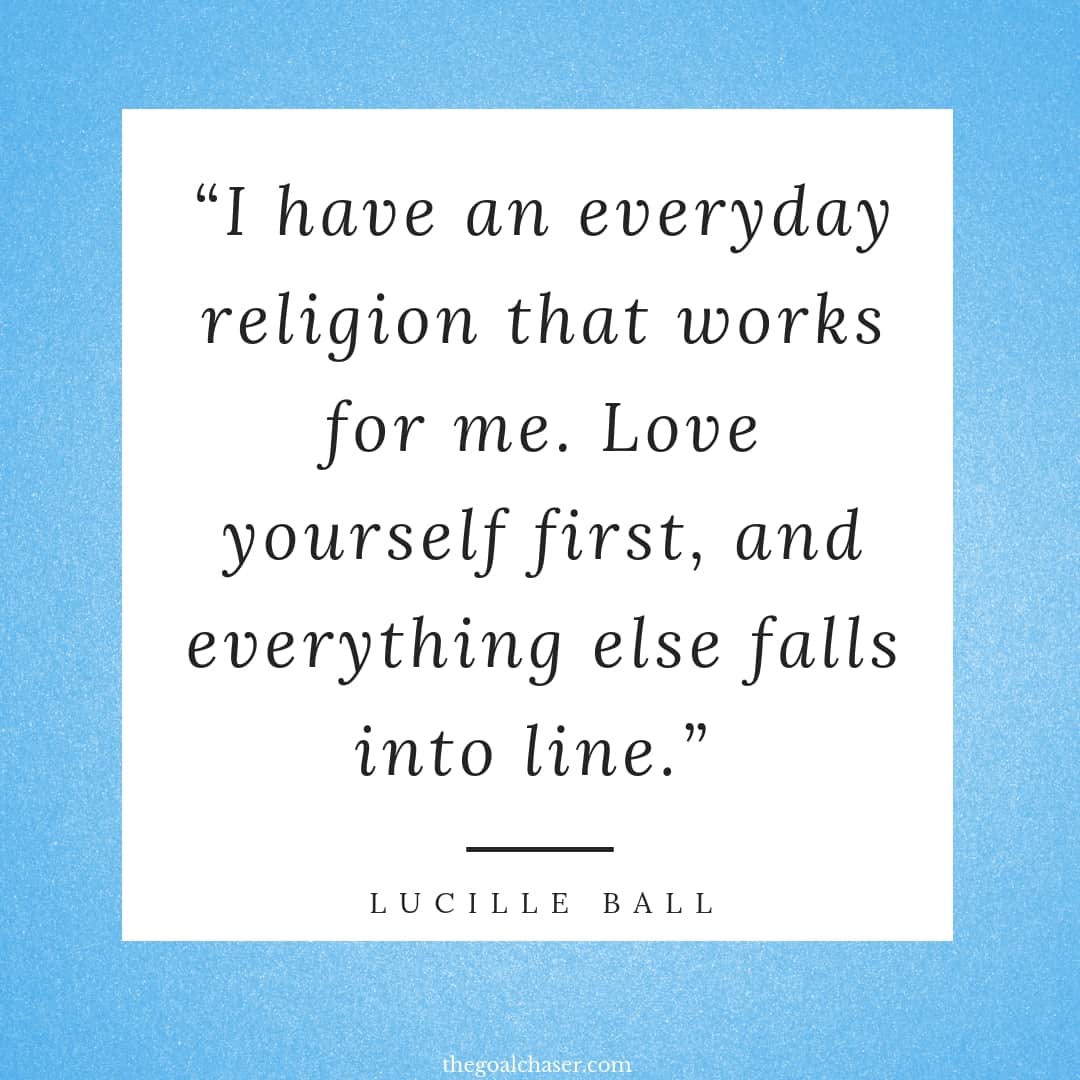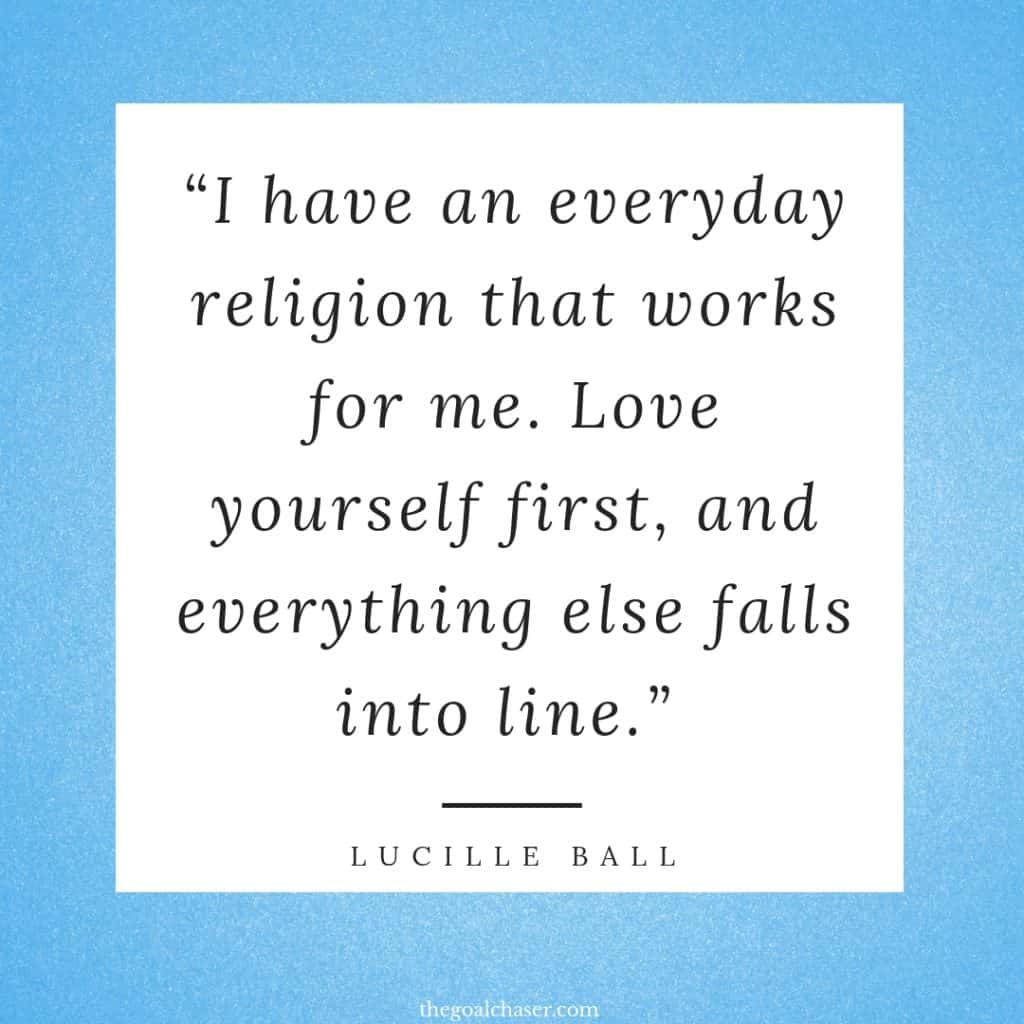 20.
"The only way to keep your health is to eat what you don't want, drink what you don't like, and do what you'd rather not." Mark Twain
21.
"When life gives you lemons, squirt someone in the eye." Cathy Guisewite
22.
"When I was around 18, I looked in the mirror and said, 'You're either going to love yourself or hate yourself.' And I decided to love myself. That changed a lot of things." Queen Latifah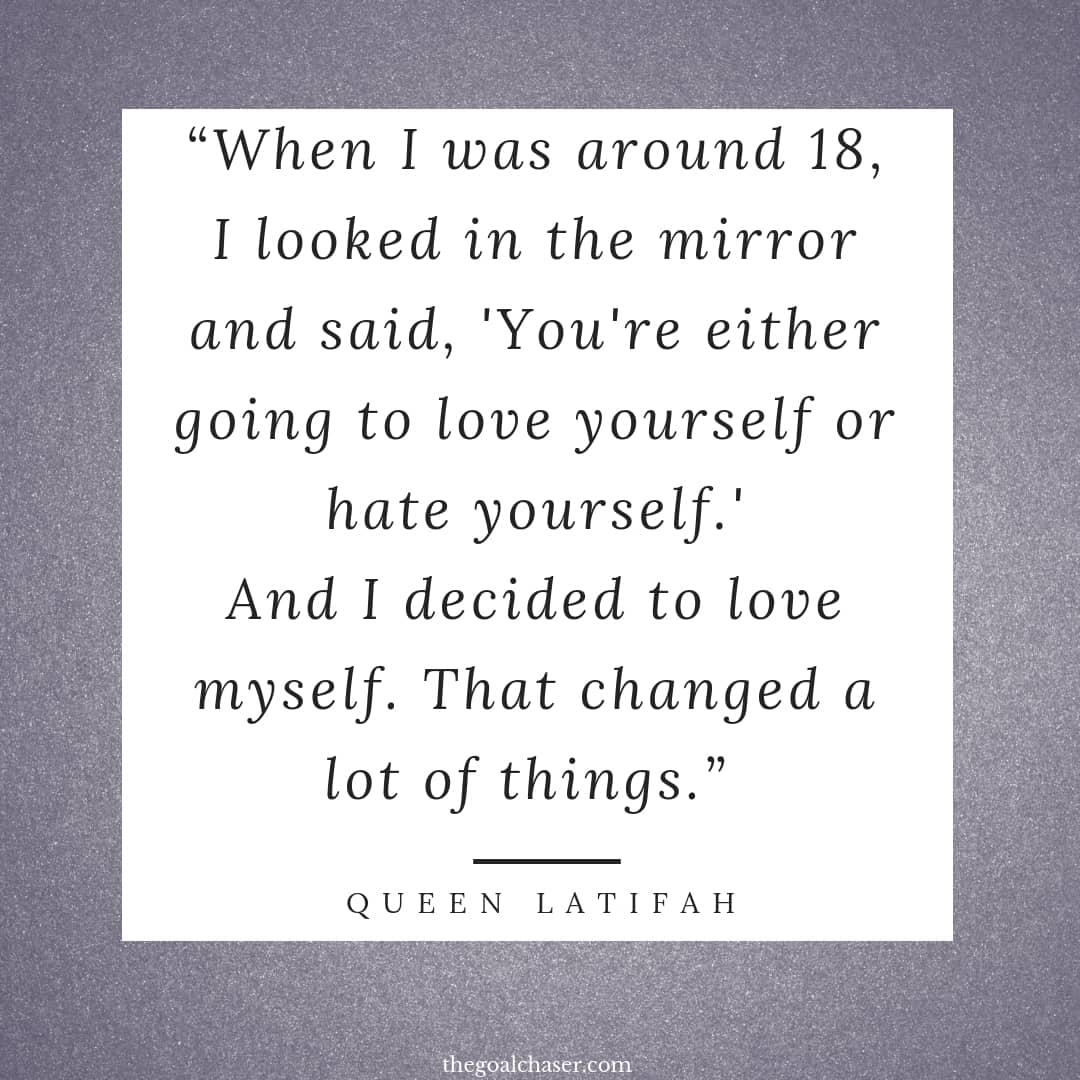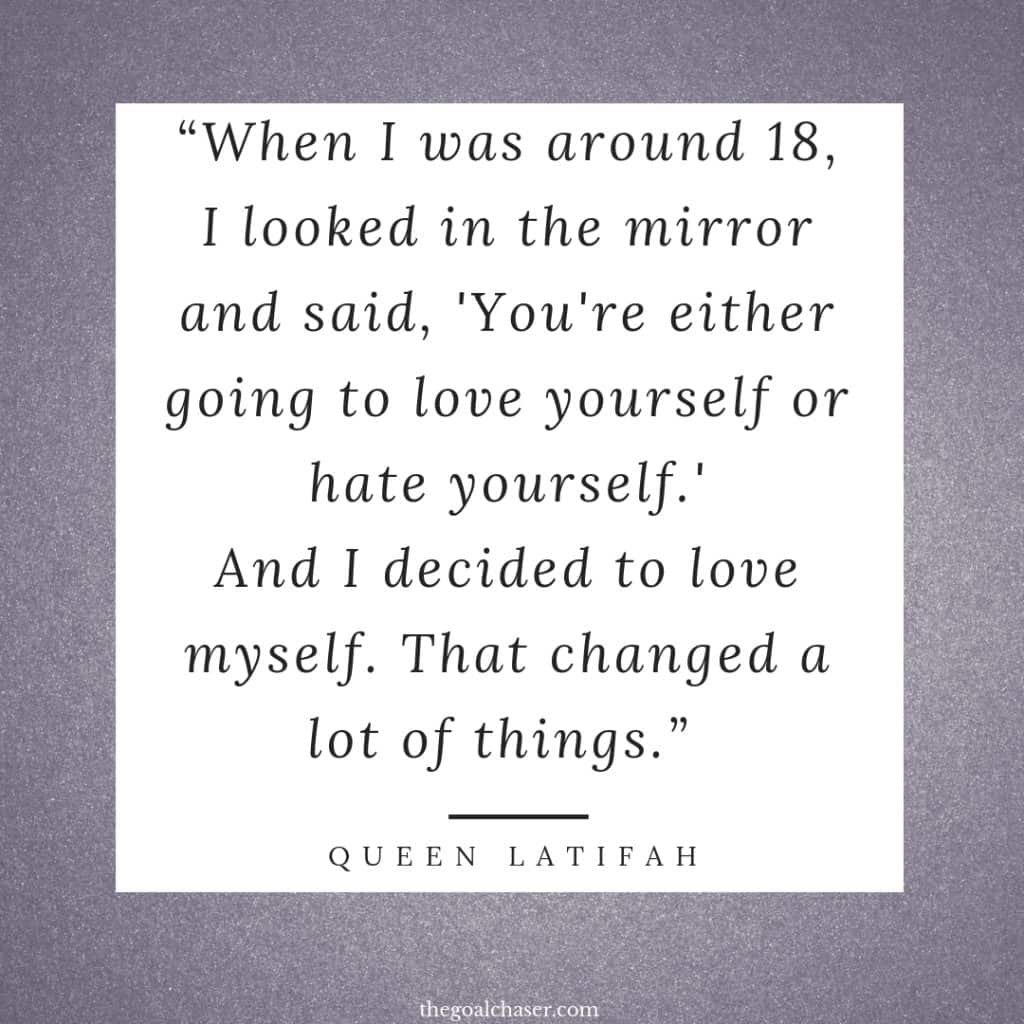 23.
"I've finally stopped running away from myself. Who else is there better to be?" Golden Hawn
24.
"Yes, I am weird, weird is good. Normal is overrated." Mad-D
25.
"Care about what other people think and you will always be their prisoner." Lao Tzu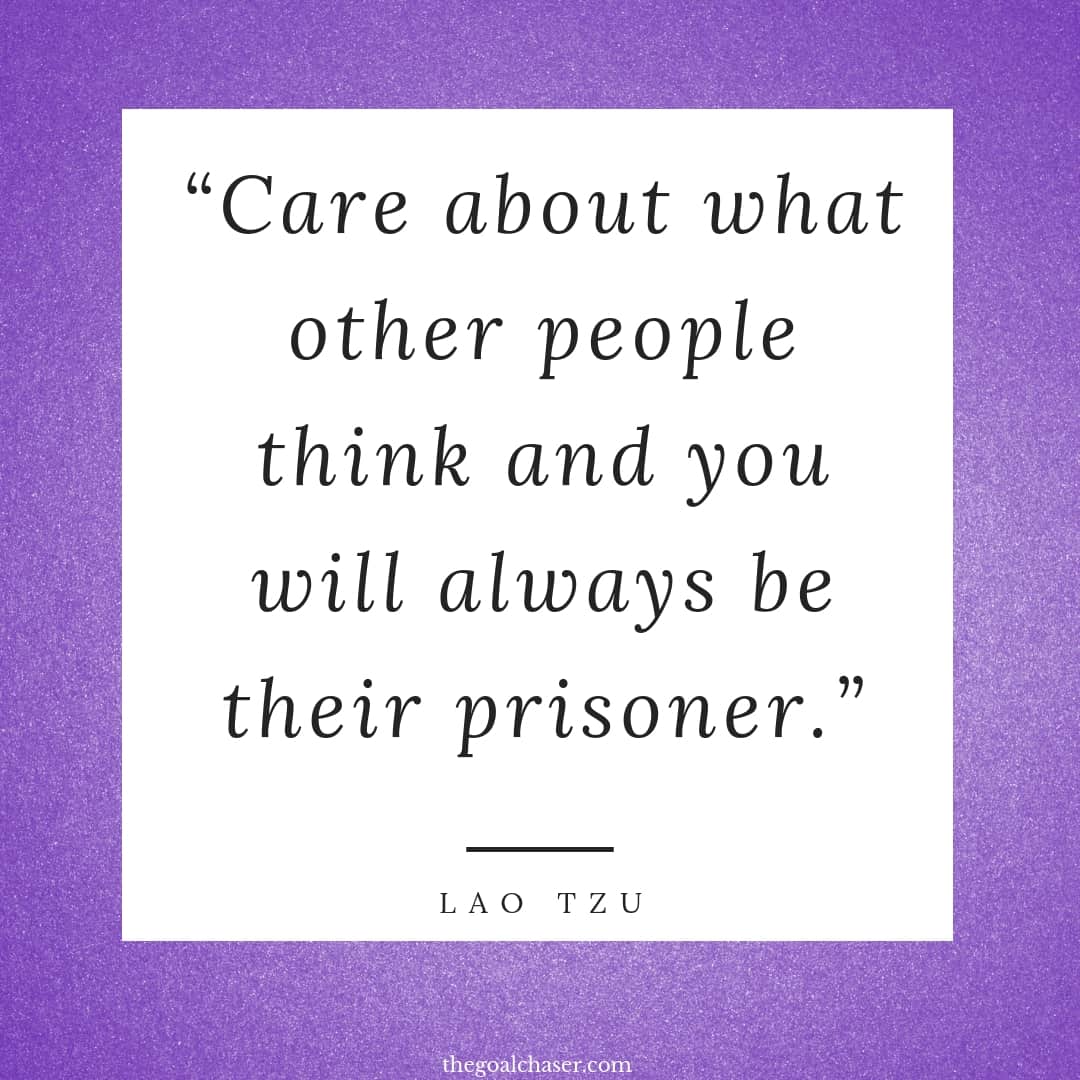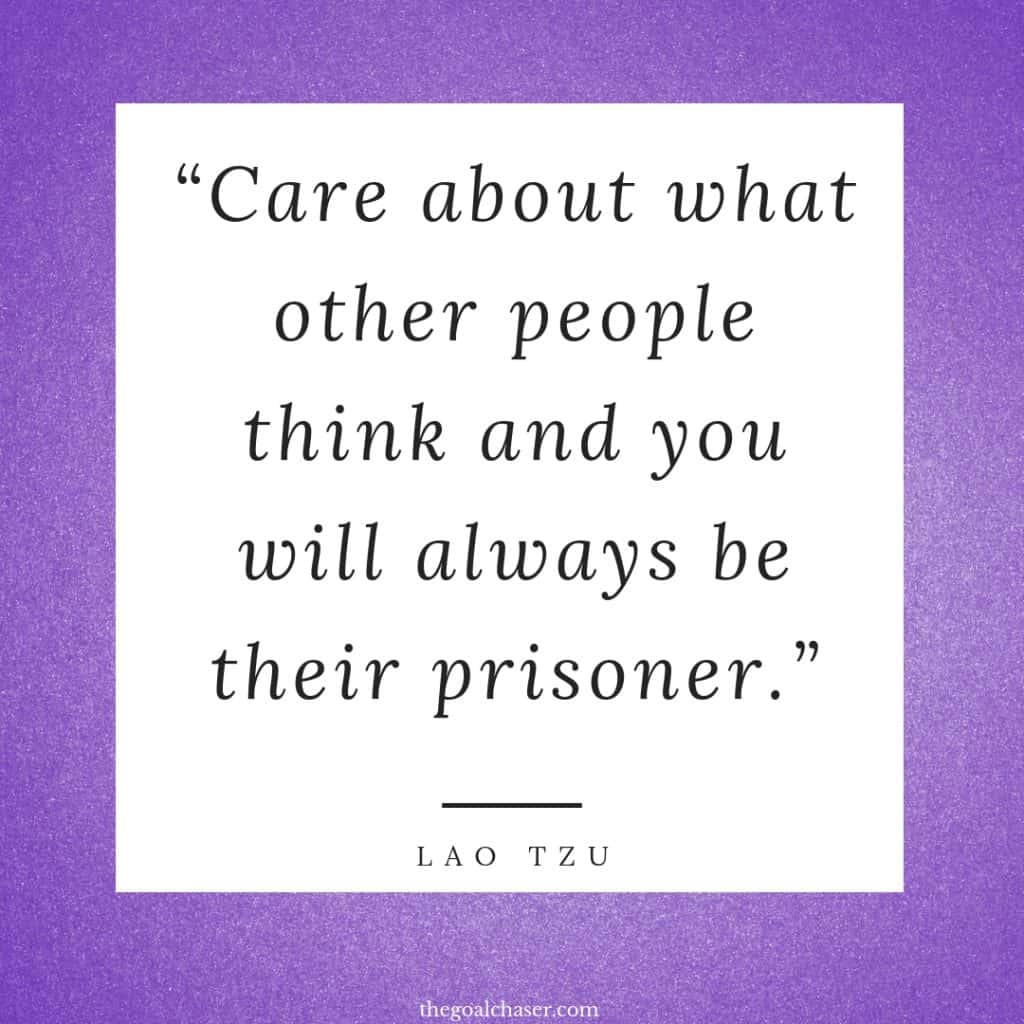 26.
"The things that make me different are the things that make me me." A. A. Milne (Winnie the Pooh)
27.
"In a society that profits from your self-doubt, loving yourself is a rebellious act." Unknown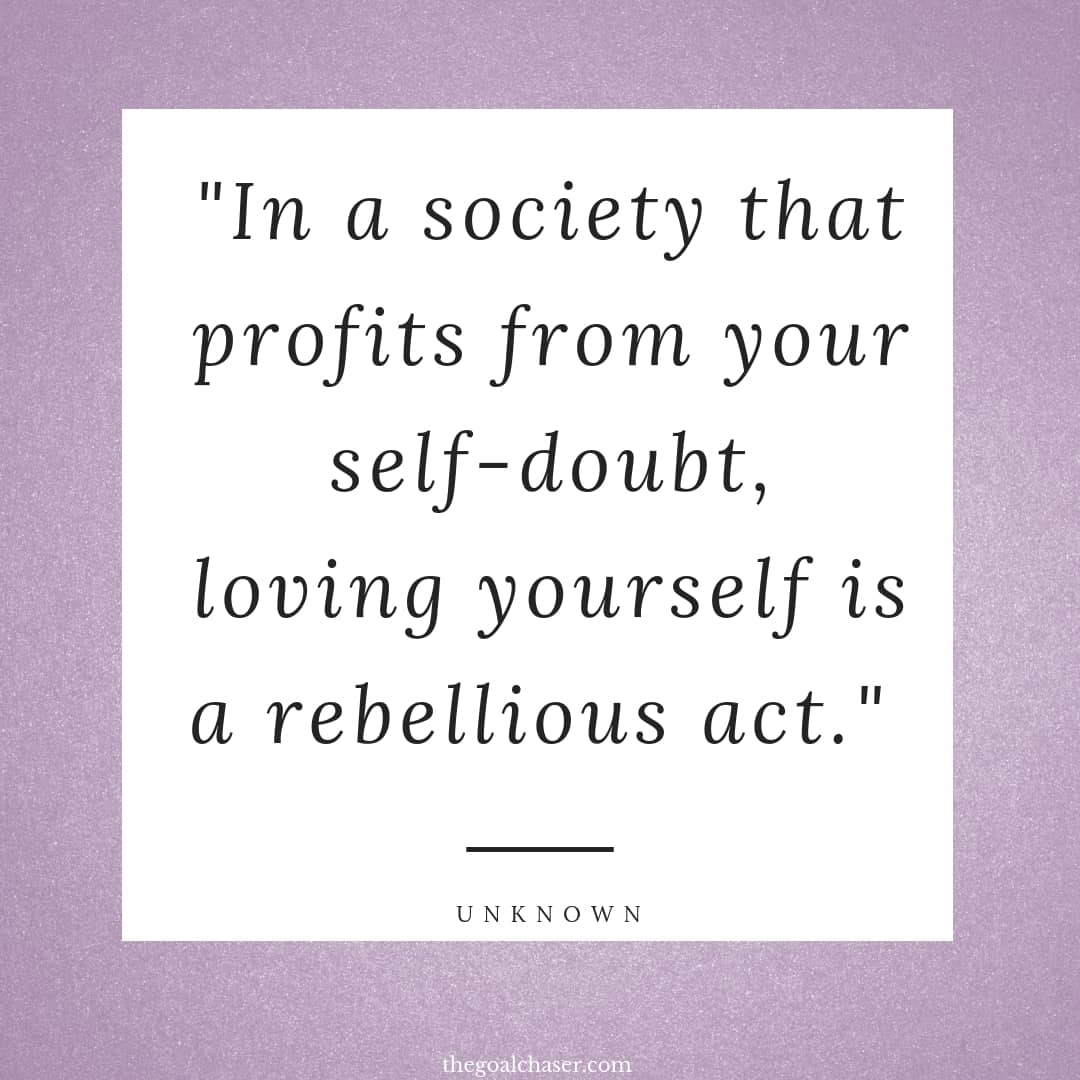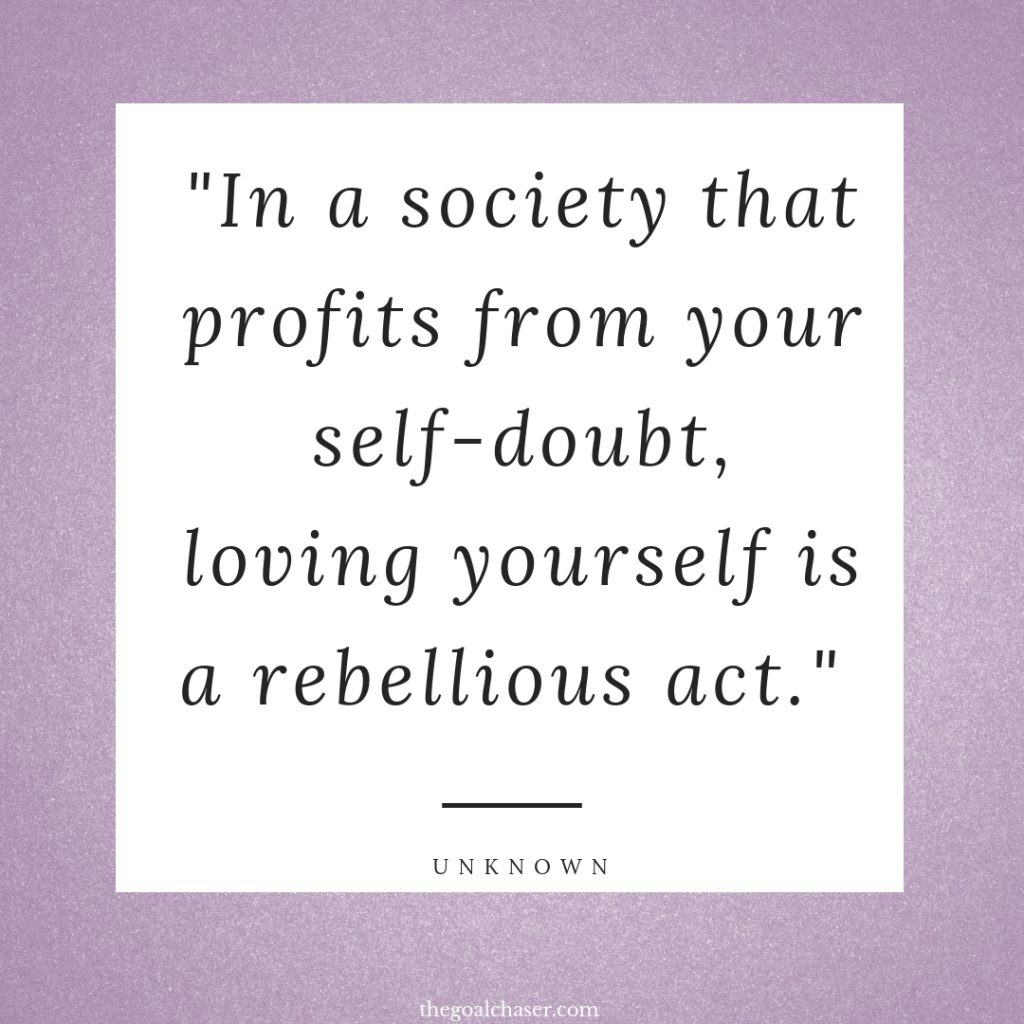 28.
"We must fall in love with yourselves. I don't like myself. I'm crazy about myself." Mae West
29.
"If you end up with a boring miserable life because you listened to your mom, your dad, your teacher, your priest, or some guy on television telling you how to do your shit, then you deserve it." Frank Zappa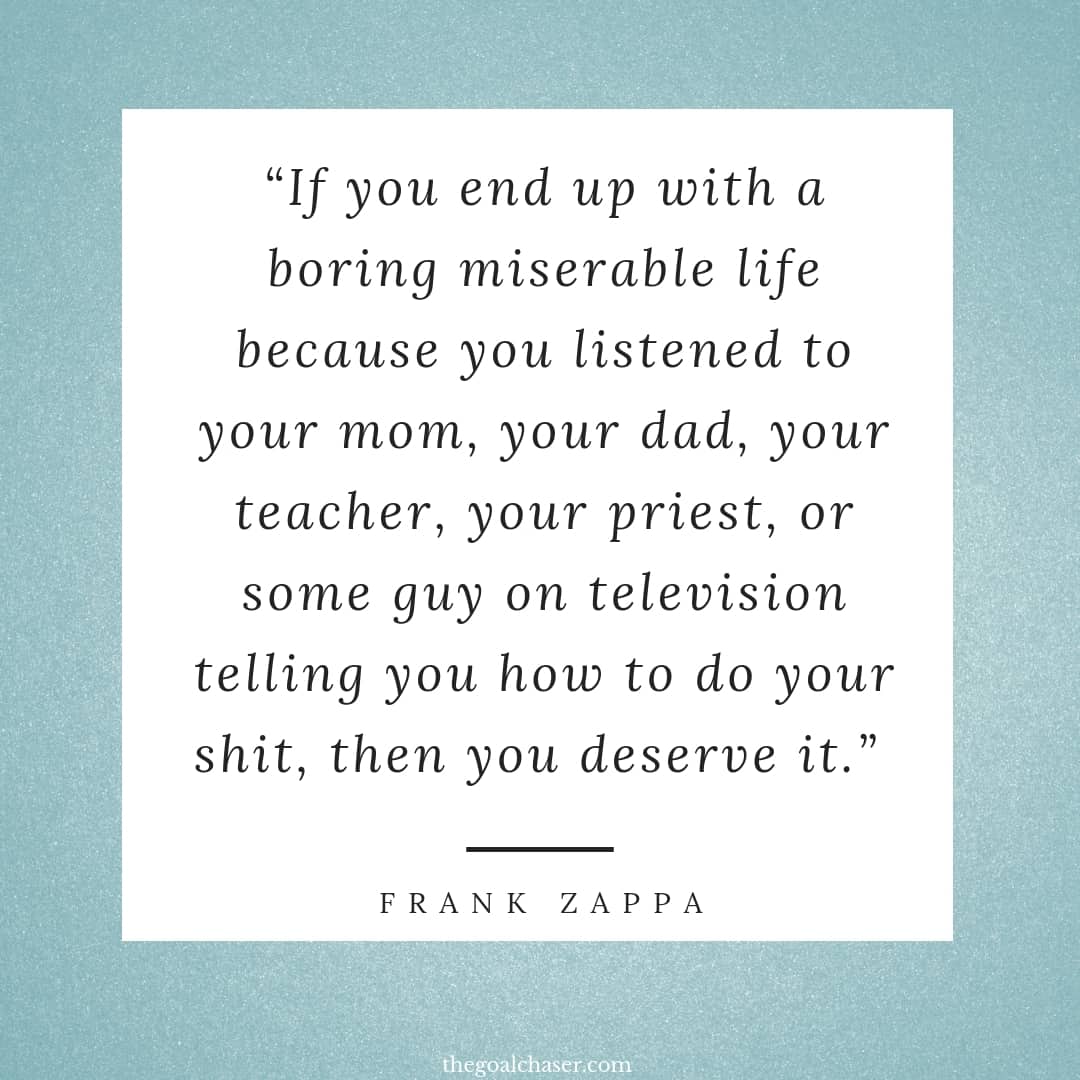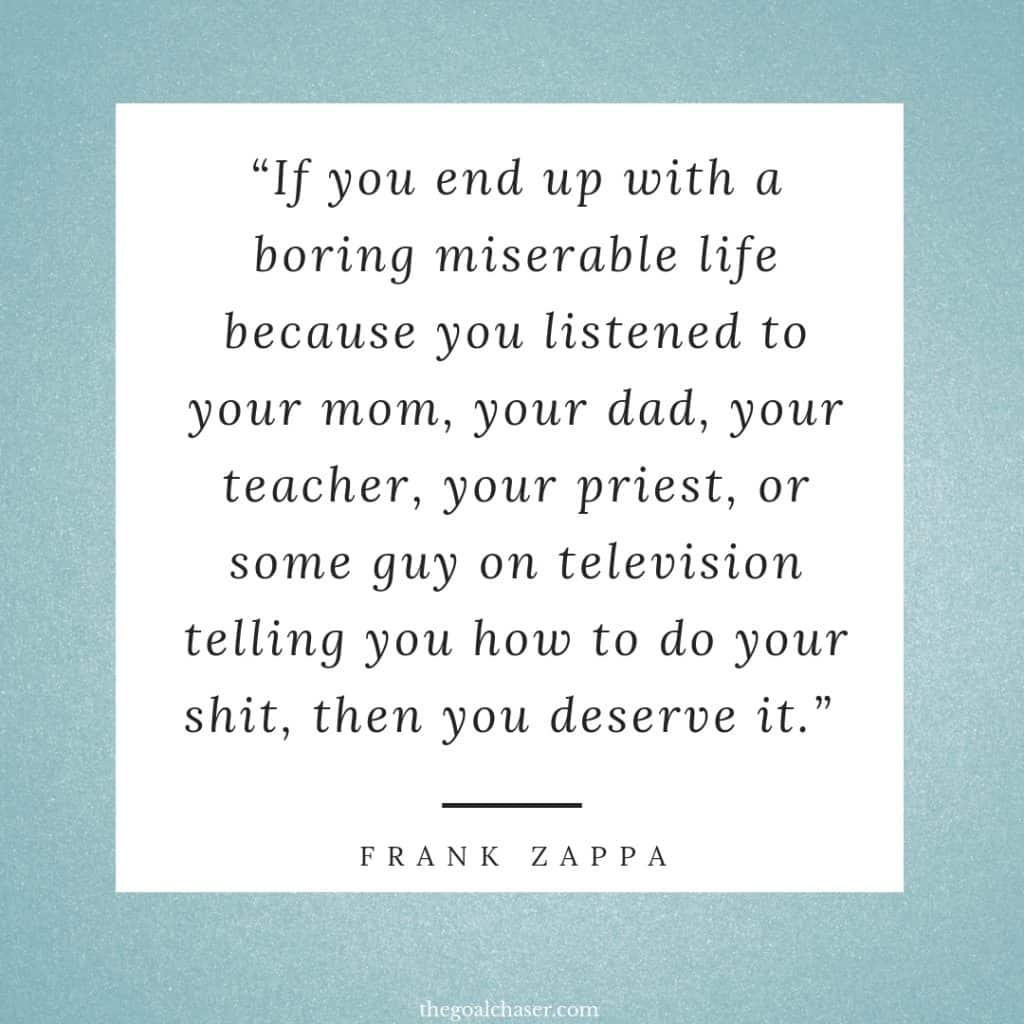 30.
"The nicest thing about the rain is that it always stops. Eventually." A. A. Milne (Winnie the Pooh)
31.
"Don't belittle yourself. Be BIG yourself." Corita Kent
32.
"It is not love that should be depicted as blind, but self-love." Voltaire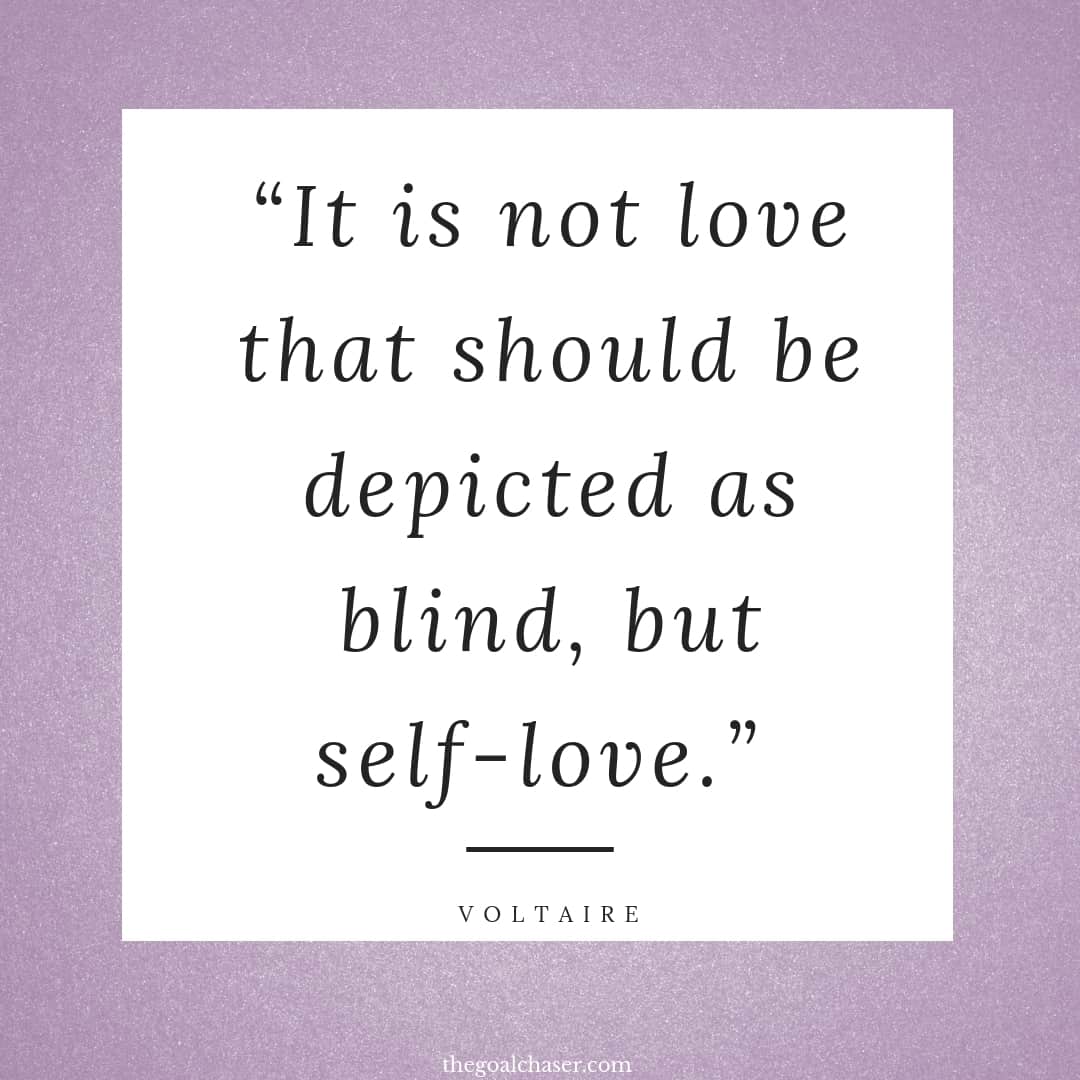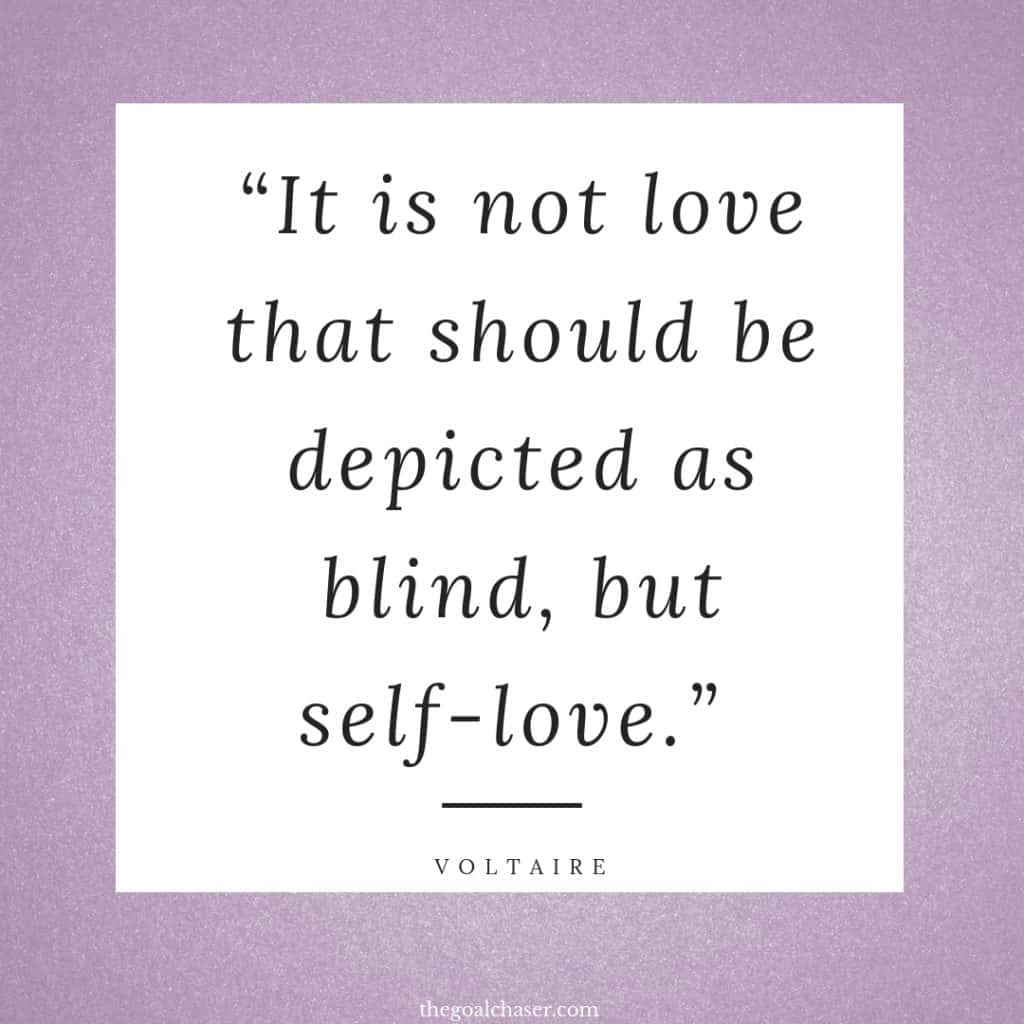 33.
"I don't wear the opinions of others anymore, I learnt to dress myself." Nikki Rowe
34.
"The bags under my eyes are Prada."Unknown
35.
"Do your thing and don't care if they like it." Tina Fey
36.
"Be a pineapple: stand tall, wear a crown, and be sweet on the inside." Unknown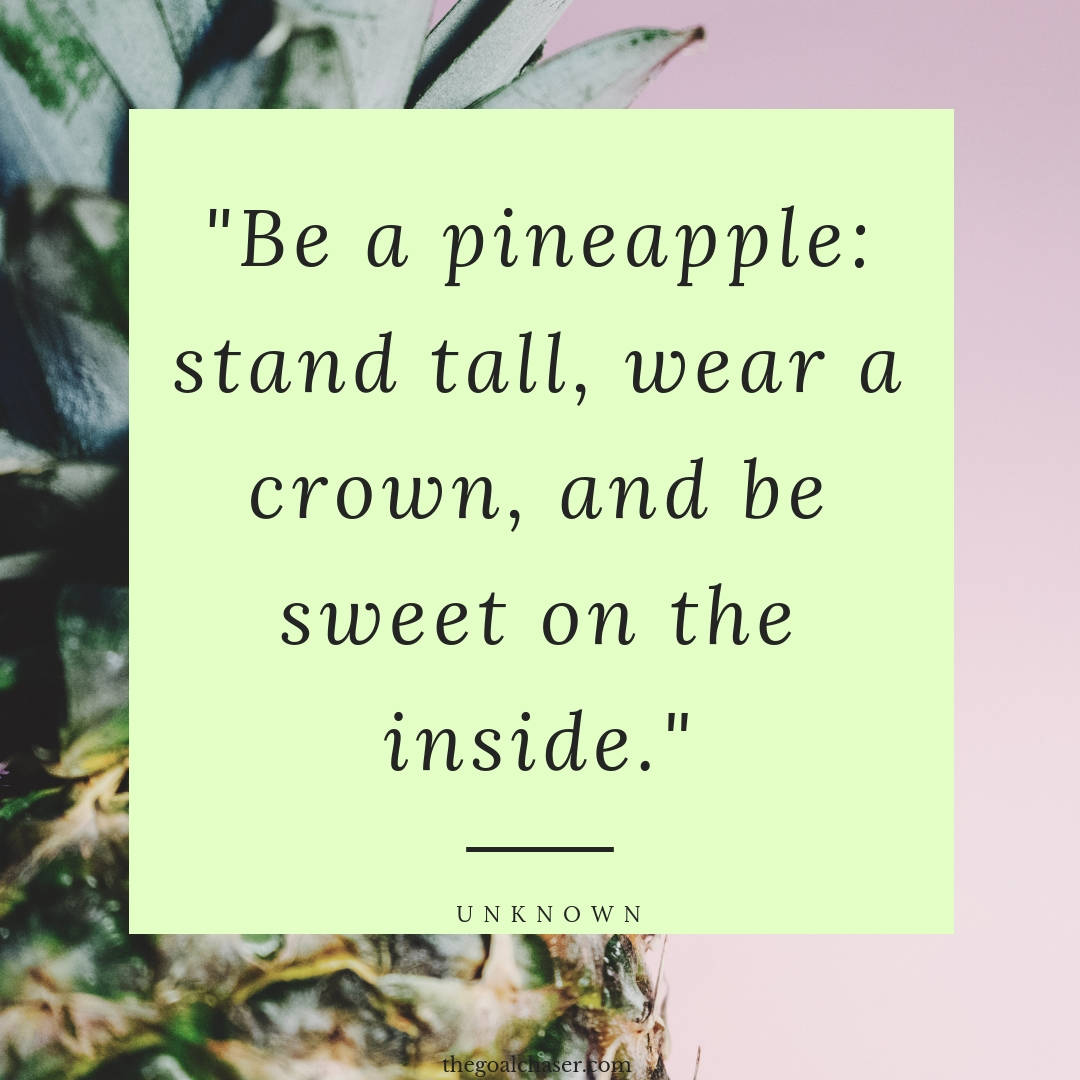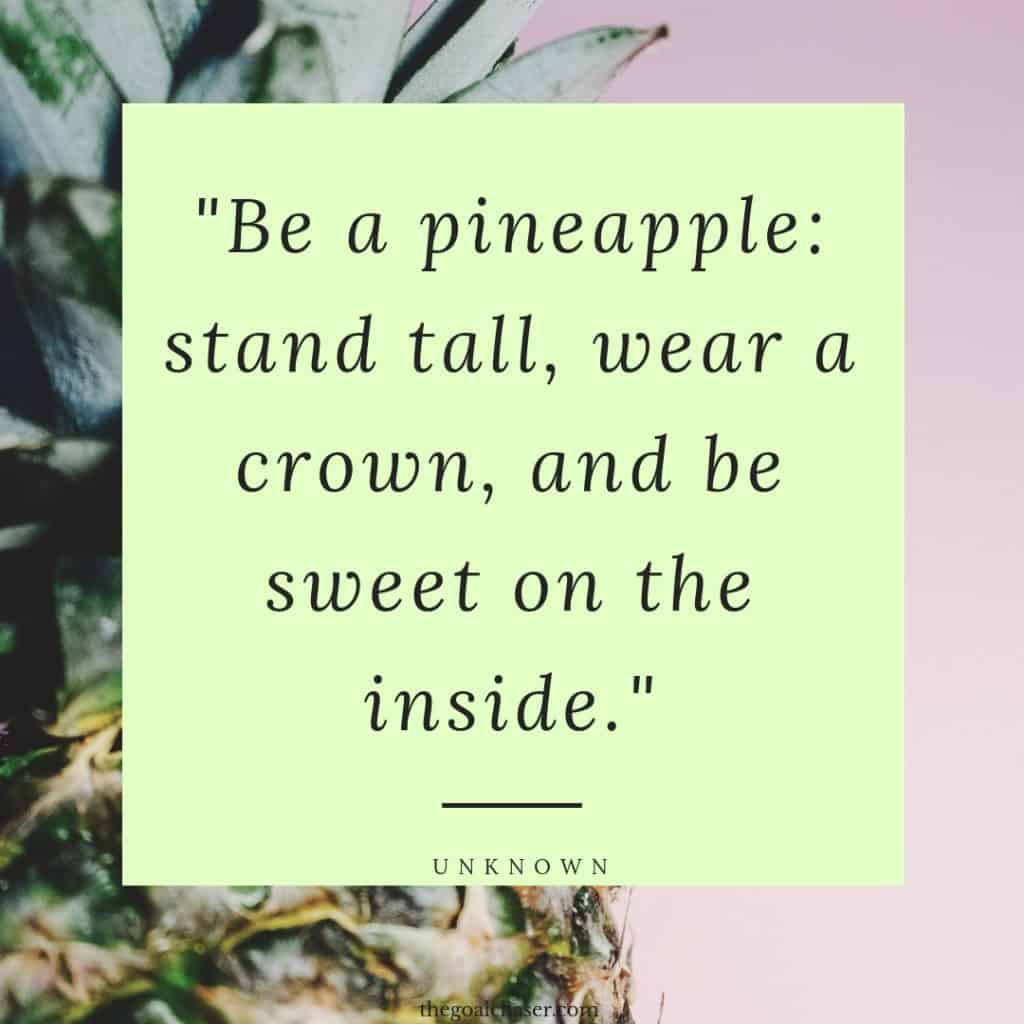 37.
"Loving yourself isn't vanity. It's sanity." – Andre Gide
38.
"People think, 'Oh, I'm loving myself by sitting on this sofa for four hours.' Love yourself enough to get up!" Alison Sweeney
39.
"You were born to be real, not to be perfect." Unknown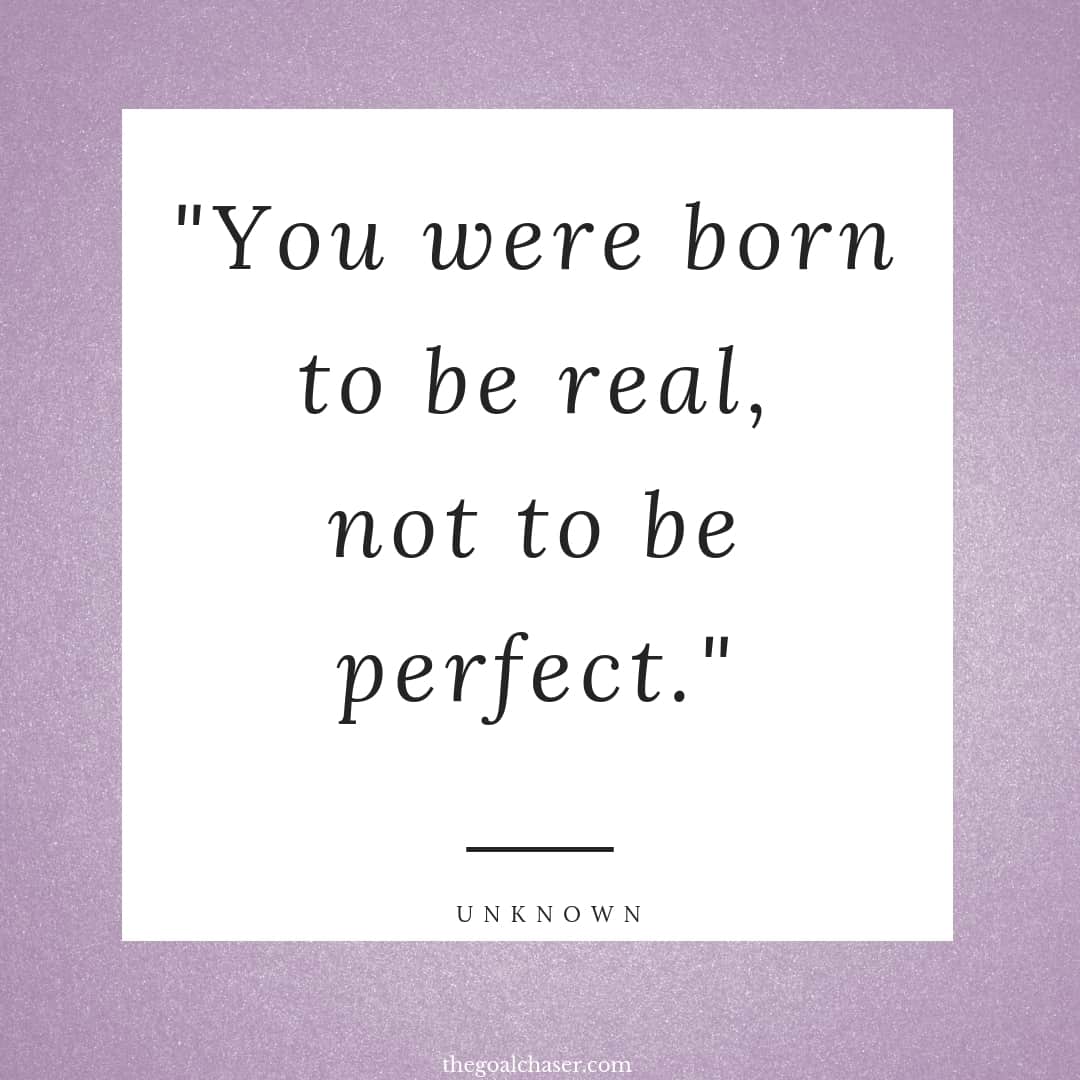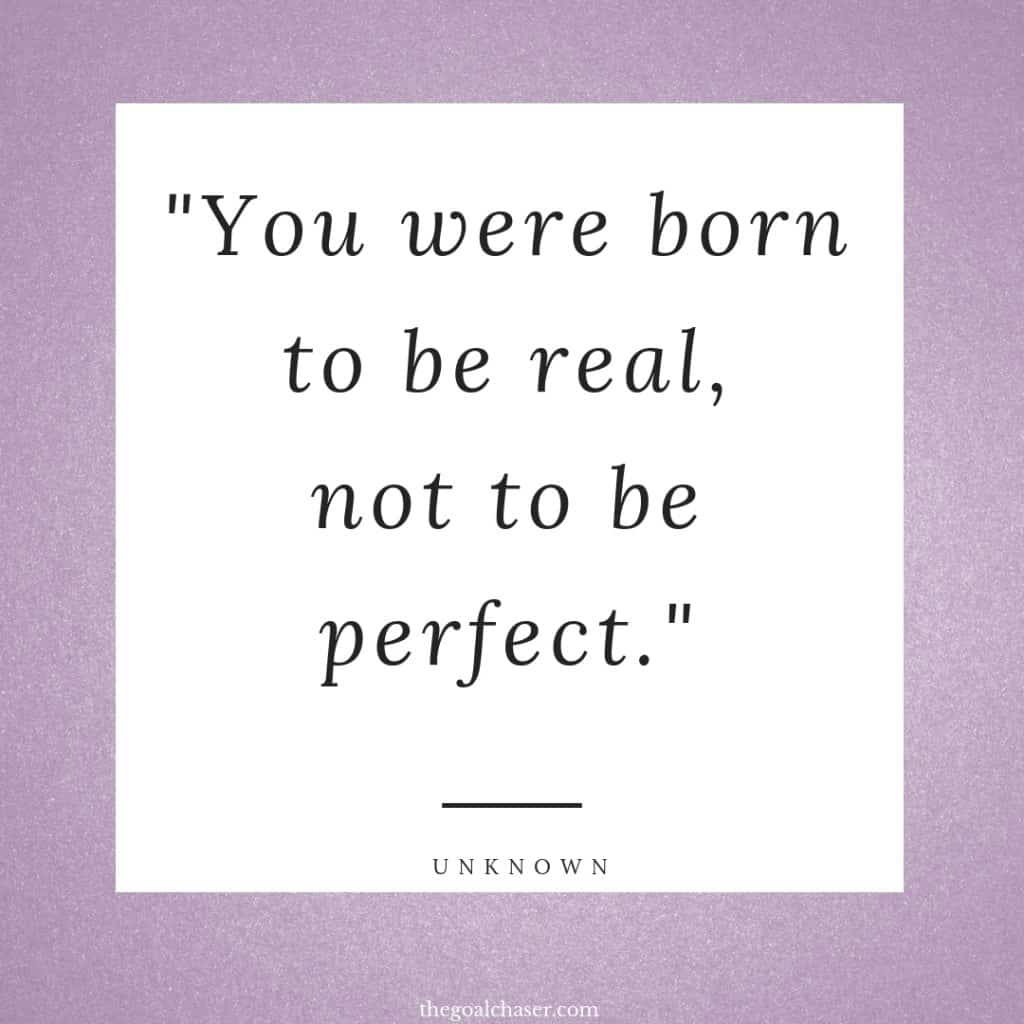 40.
"Above all, be true to yourself, and if you cannot put your heart in it, take yourself out of it." Unknown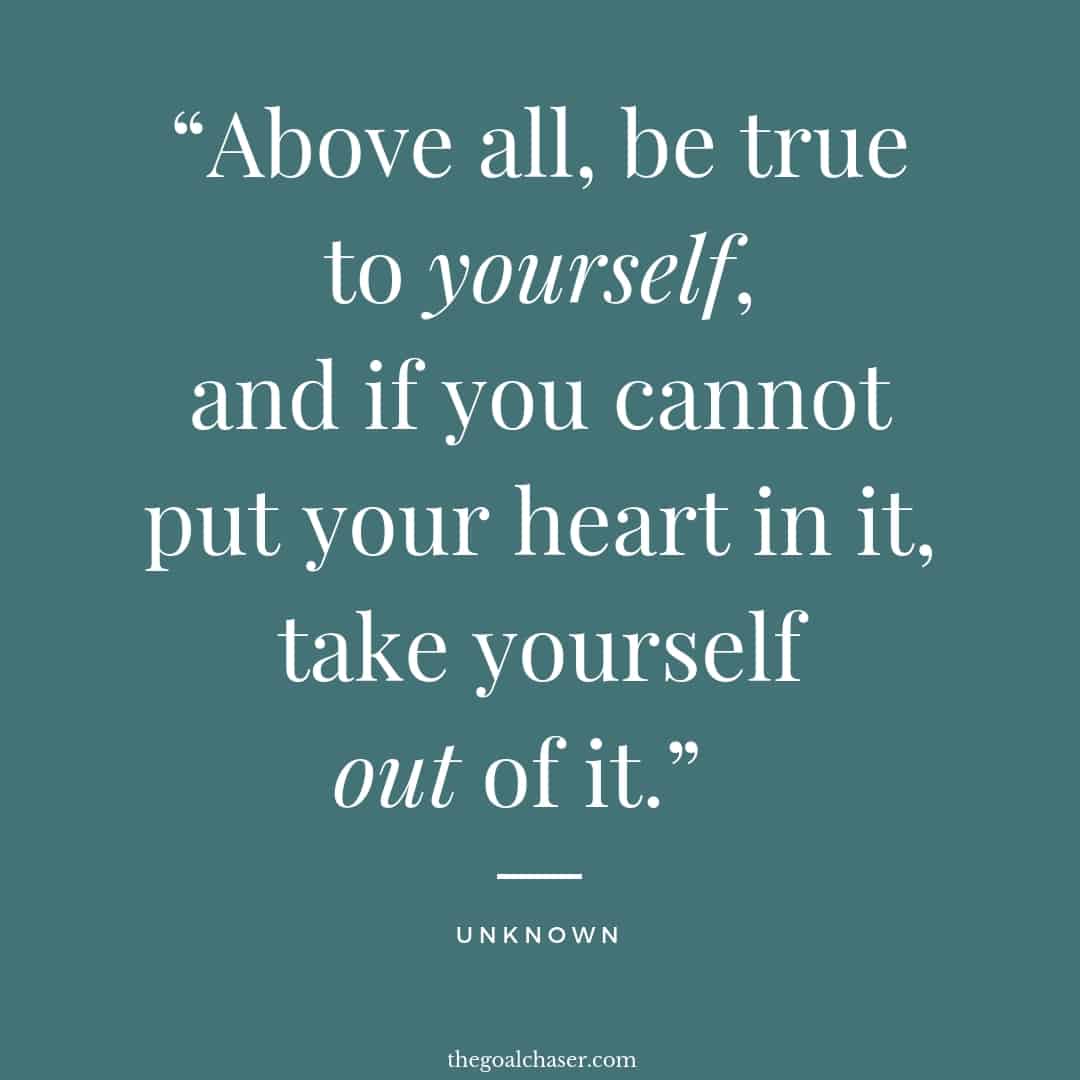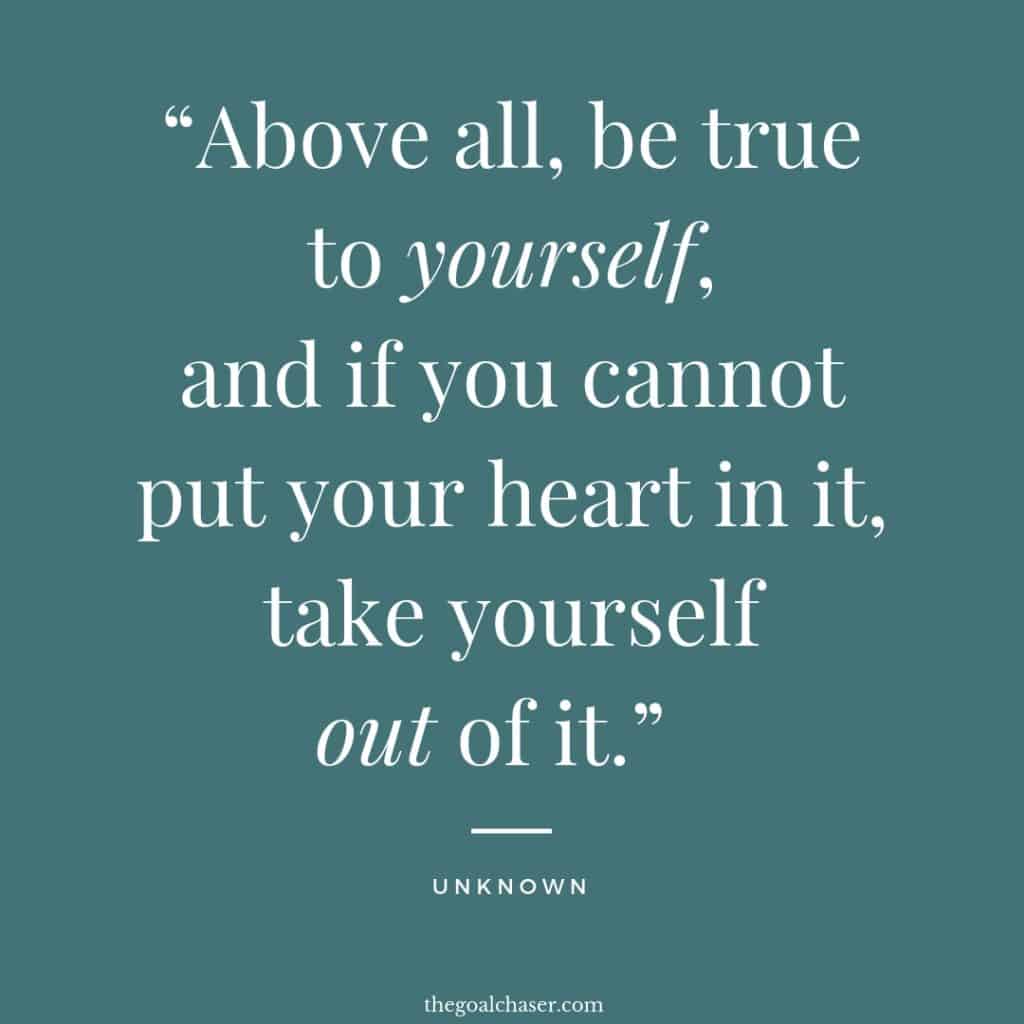 Looking for some more great ideas on self love?: