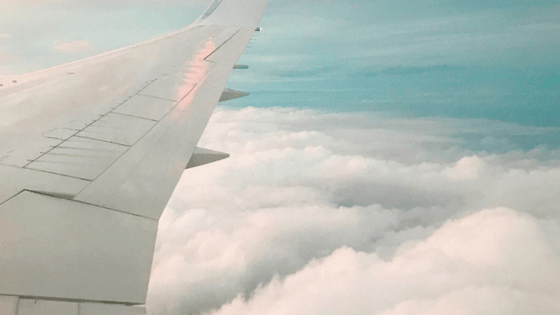 22 Positive Quotes That Will Improve Your Day
Hopefully you're already having a great day.
And if you aren't, the following positive life quotes are bound to help.
Studies continue to show that by shifting our mental focus to positive thoughts, we can reduce stress, illness, boost your energy and improve happiness.
More...
Here are 22 Short Positive Quotes that can help put a little zing in your step today:
1. "One of the happiest moments in your life is when you find the courage to let go of what you can't change." Unknown
2. "Our life is the creation of our mind." Buddha
3. "We delight in the beauty of the butterfly, but rarely admit the changes it has gone through to achieve that beauty." Maya Angelou
4. "When you talk, you are only repeating what you already know. But if you listen, you may learn something new." the Dalai Lama
5. "Courage does not always roar. Sometimes courage is the quiet voice at the end of the day saying, 'I will try again tomorrow." Mary Anne Radmacher
6. "You can start late, look different, be uncertain and still succeed". Misty Copeland
7. "Keep looking up..that's the secret of life..." Peanuts/Snoopy
8. "Do the best you can until you know better. Then when you know better, do better." Maya Angelou
9. "A positive mind finds opportunity in everything. A negative mind finds fault in everything." Unknown
10. "To make a difference in someone's life, You do not have to be brilliant, rich, beautiful, or perfect. You just have to care." Mandy Hale
11. "Worrying does not take away tomorrow's troubles. It takes away today's peace." Randy Armstrong
12. "Never put the key to your happiness in someone else's pocket." Unknown
13. "When some things go wrong, take moment to be thankful for the many more things that are still going right." Annie Gottlier
14. "Your mind is a powerful thing. When you fill it with positive thoughts, your life will start to change." Anonymous
15. "If you realized how powerful your thoughts are, you would never think a negative thought." Anonymous
16. "The greatest weapon against stress is our ability to choose one thought over another." William James
17. "Today you are you, that is truer than true. There is no one alive who is you-er than you. Shout aloud, I am glad to be what I am. Thank goodness I'm not a ham, or a clam, or a dusty old jar of gooseberry jam. I am what I am, what a great thing to be. If I say so myself, happy everyday to me!" Dr Seuss
18. "It all begins and ends in your mind. What you give power to has power over you."
Leon Brown
19. "When you can't control what's happening, challenge yourself to control how you respond to what's happening. That's where your power is." Unknown
20. "Sometimes the smallest step in the right direction ends up being the biggest step of your life. Tiptoe if you must, but take a step." Naeem Callaway
21. "A good life is when you assume nothing, do more, need less, smile often, dream big, laugh a lot and realize how blessed you are for what you have." Unknown
22. "The sun is a daily reminder that we too can rise again from the darkness, that we too can shine our own light." Sara Ajna
If you're looking for more short inspirational quotes, check out the following compilations:
56 Beautiful Dalai Lama Quotes on Love & Happiness
​55 Beautiful Quotes About Self-Love​​​