27 Quotes About Changing Yourself For The Better
Sometimes we either want to, or need to, change ourselves in some way.
Maybe you're entering another season of life, or maybe change is being thrust upon you?
Or maybe you know that in order to get a different outcome, you need to make a personal change?
Either way, it can be like swimming upstream.
Strenuous, uncomfortable and awkward.
Oh, but think of the amazing things to come!
Here are 27 inspiring quotes about changing yourself that will help to keep you motivated and inspired on your exciting journey!
Quotes About Changing Yourself
"Man cannot discover new oceans unless he has the courage to lose sight of the shore." Andre Gide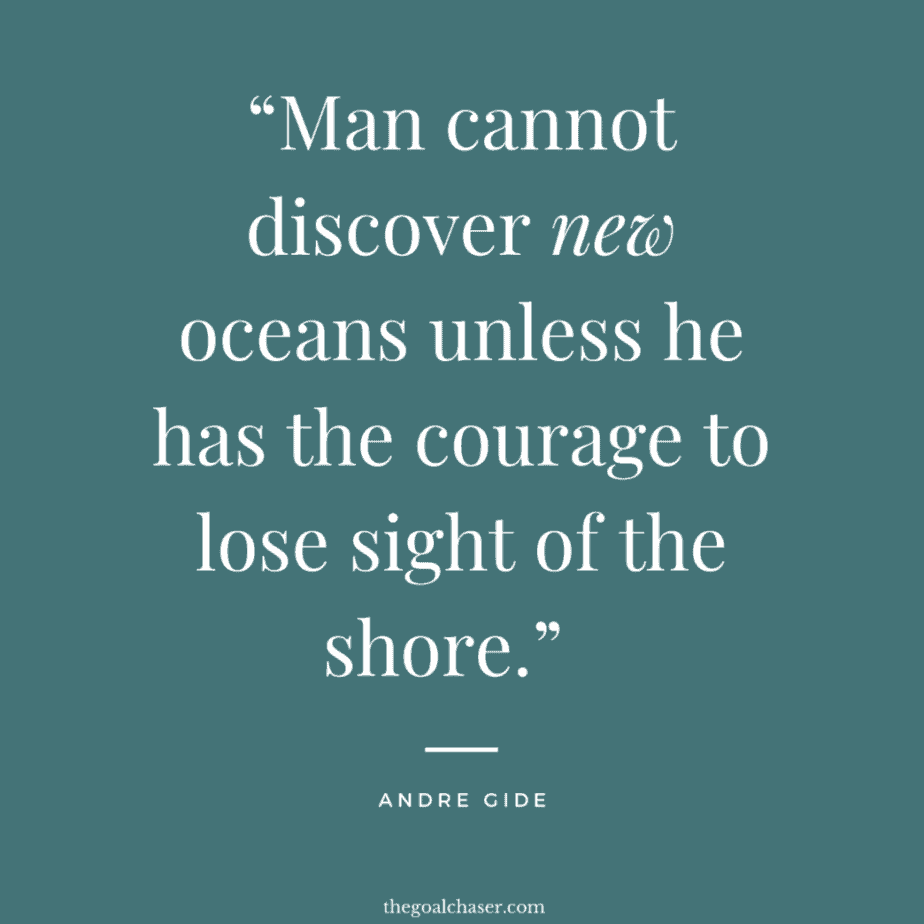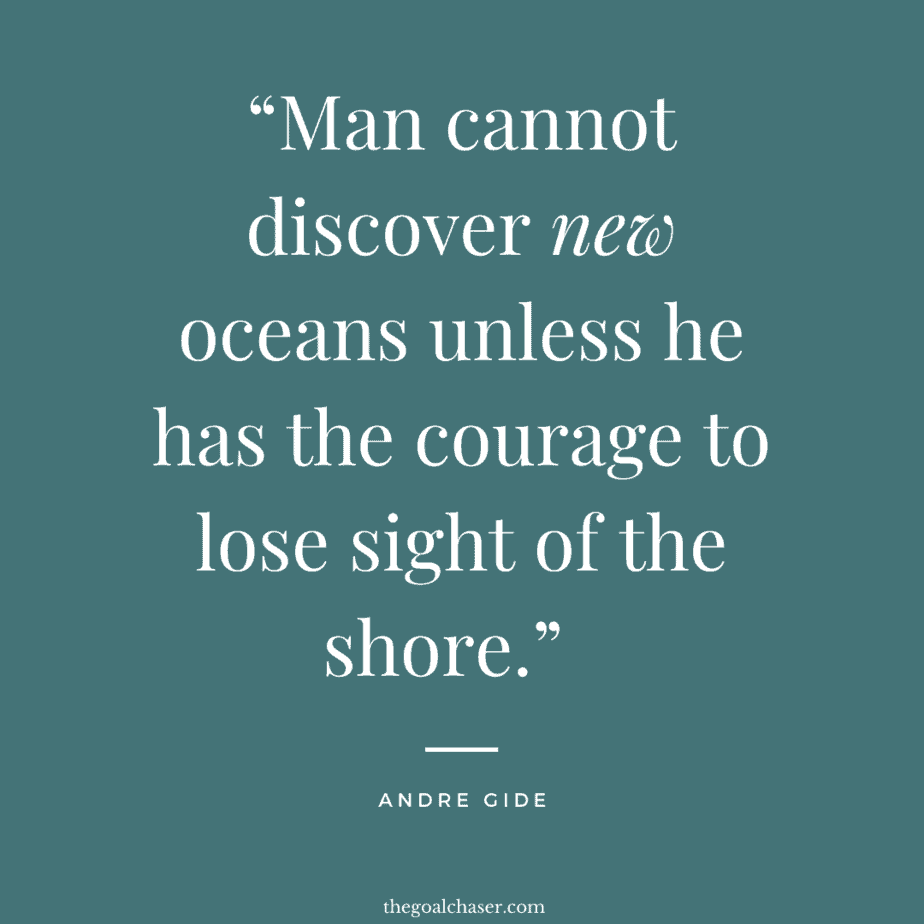 "Life will only change when you become more committed to your dreams than you are to your comfort zone." Billy Cox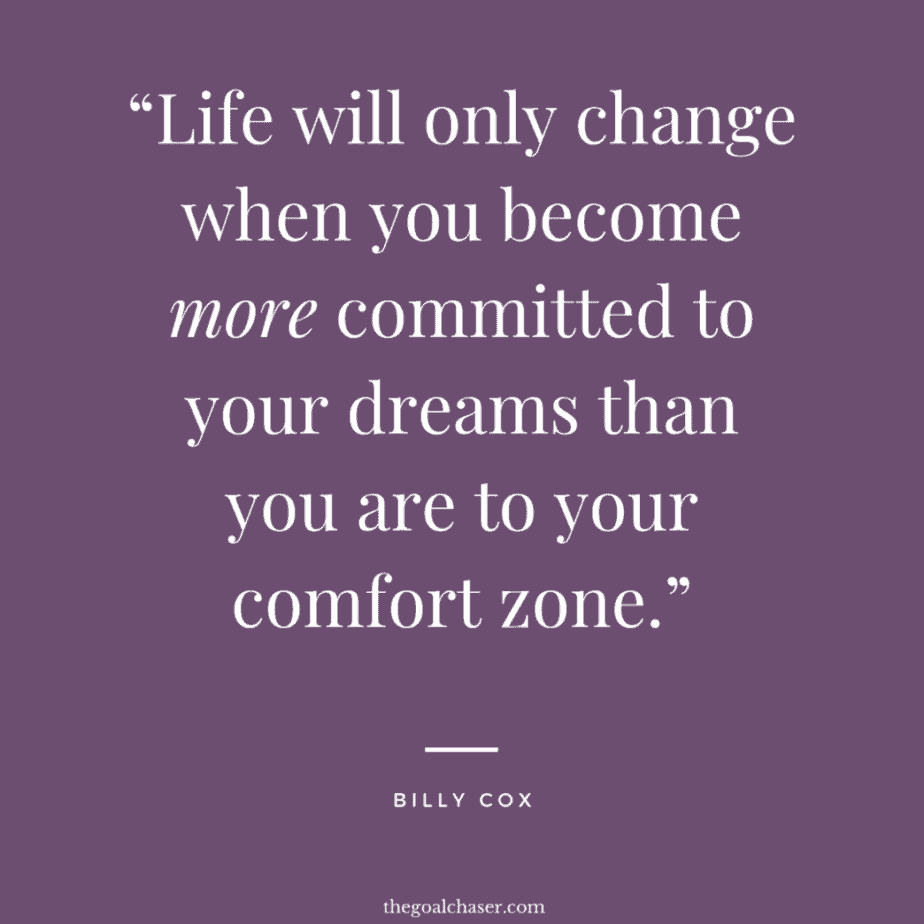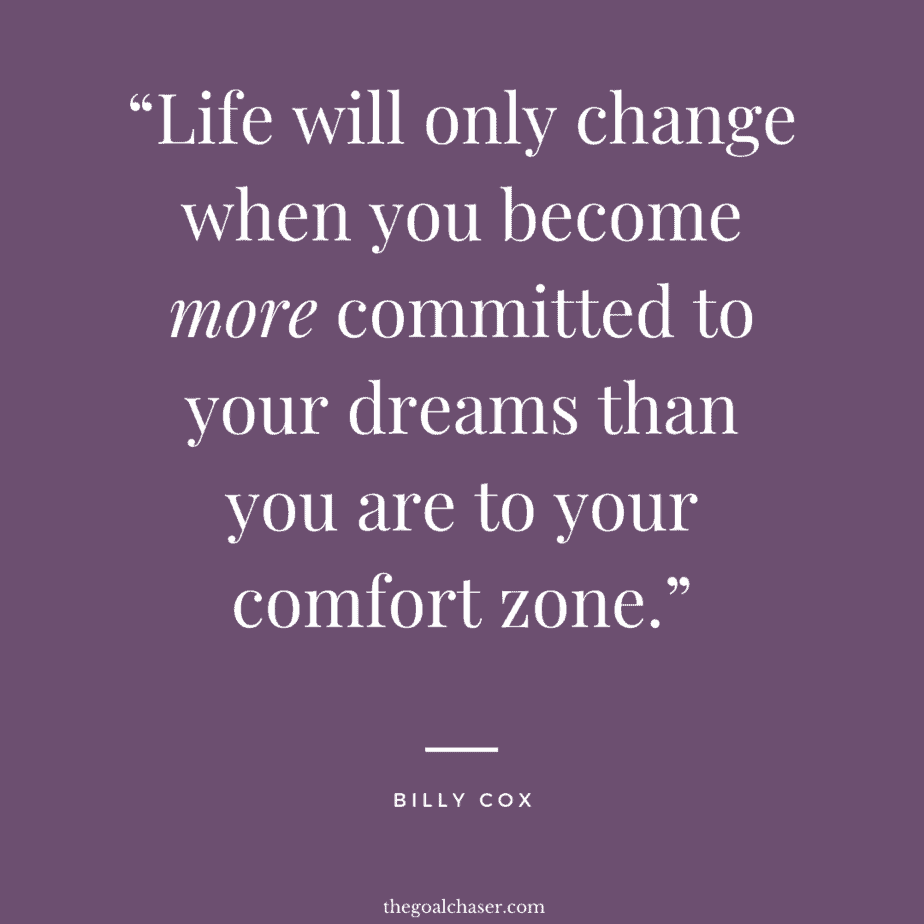 "Those who cannot change their minds cannot change anything." George Bernard Shaw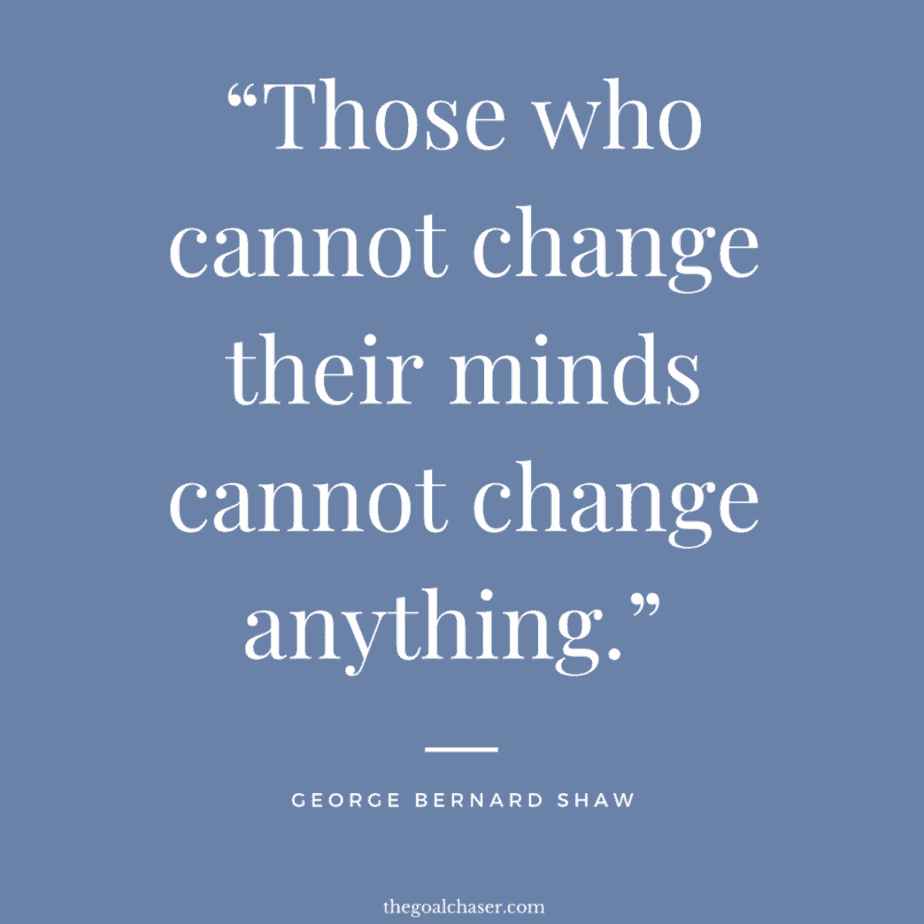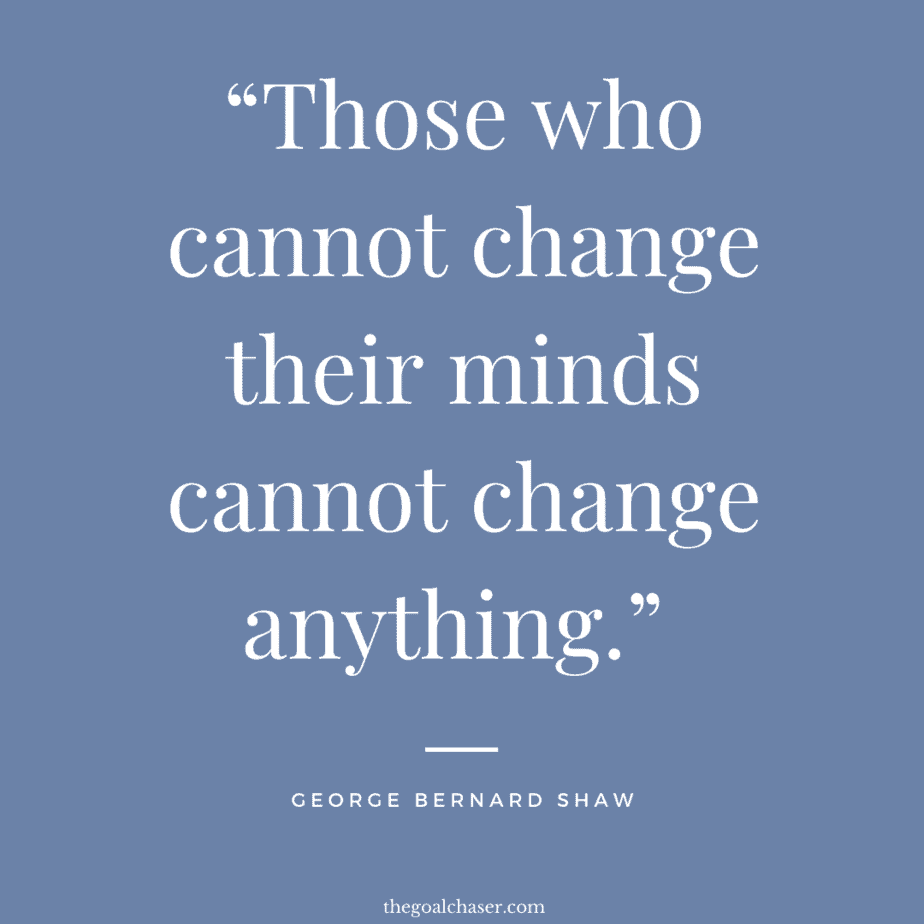 "If you wait, all that happens is you get older." Larry McMurtry
"Everyone thinks of changing the world, but no one thinks of changing himself." Leo Tolstoy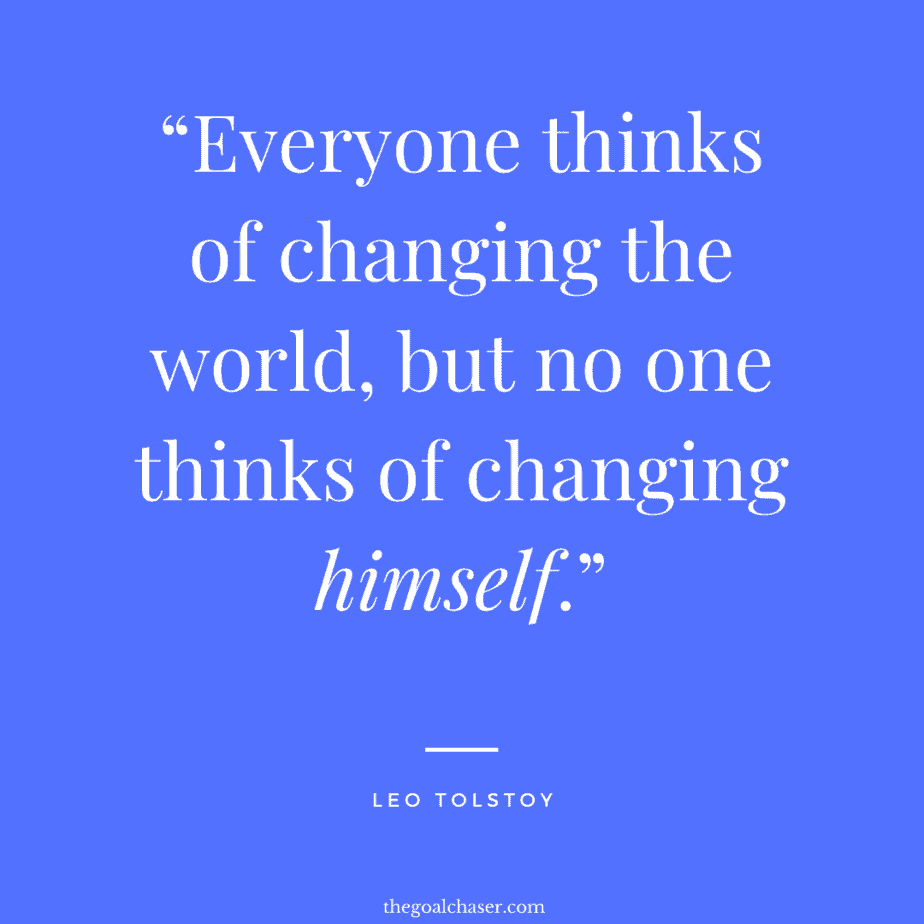 "Only I can change my life. No one can do it for me." Carol Burnett
"Change is the law of life. And those who look only to the past or present are certain to miss the future." John F. Kennedy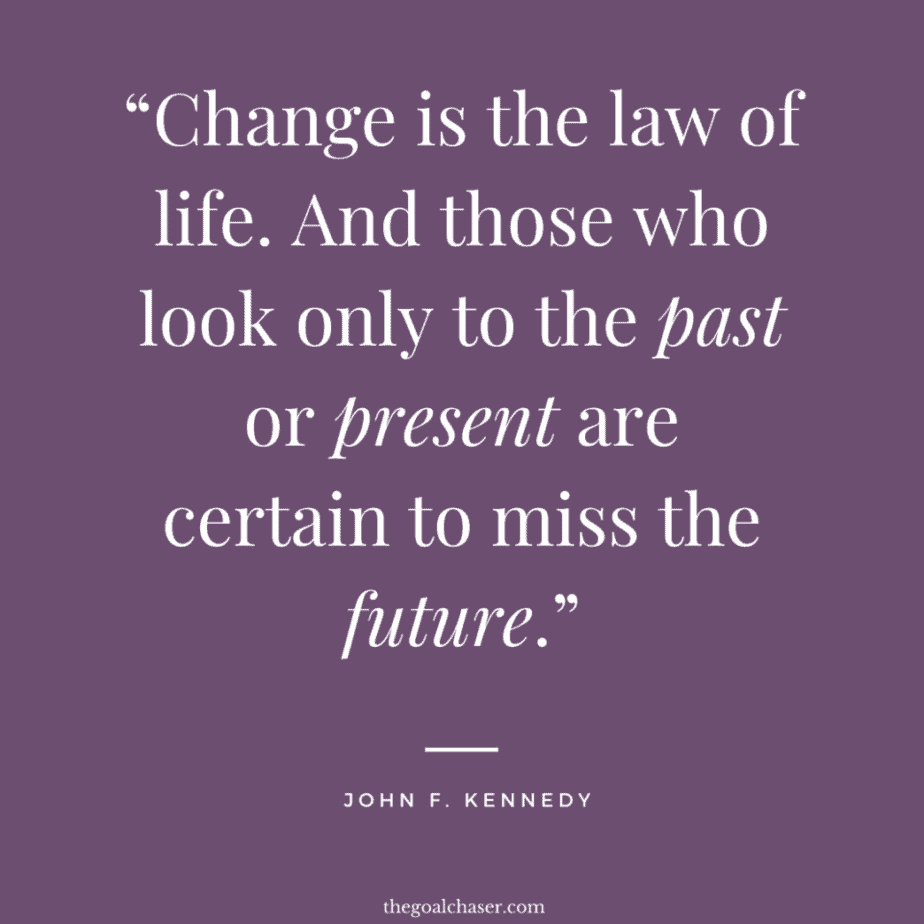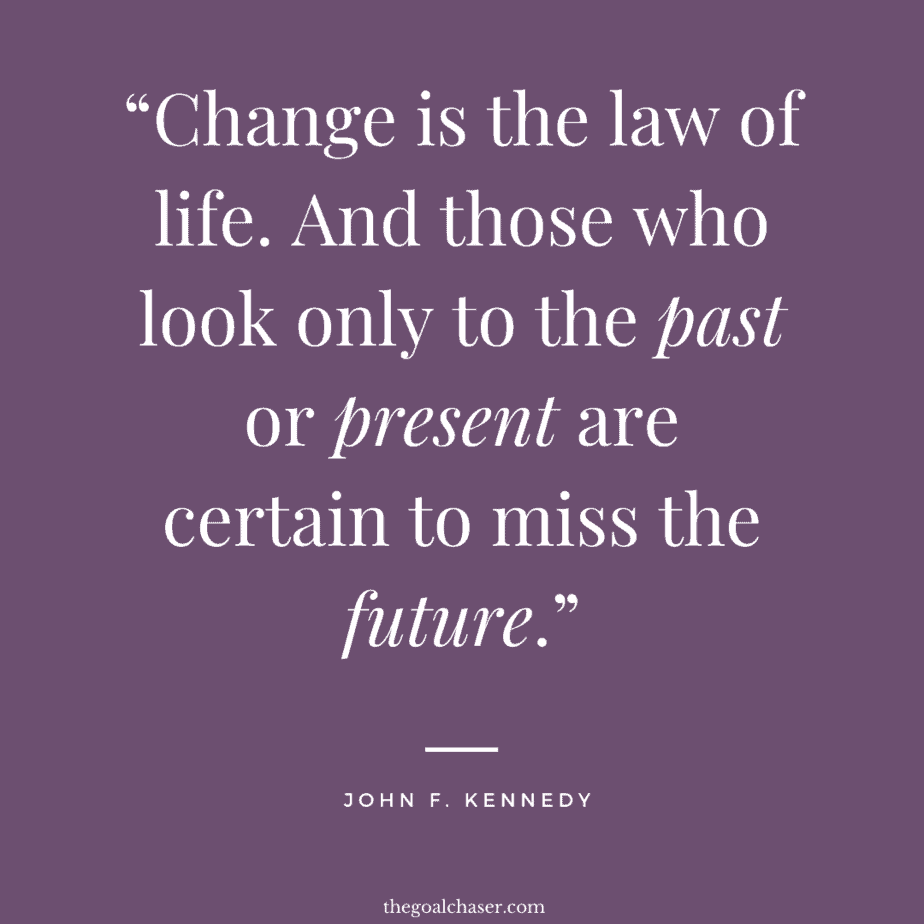 "All great changes are preceded by chaos." Deepak Chopra
Change Yourself Quotes
"Once we accept our limits, we go beyond them." Albert Einstein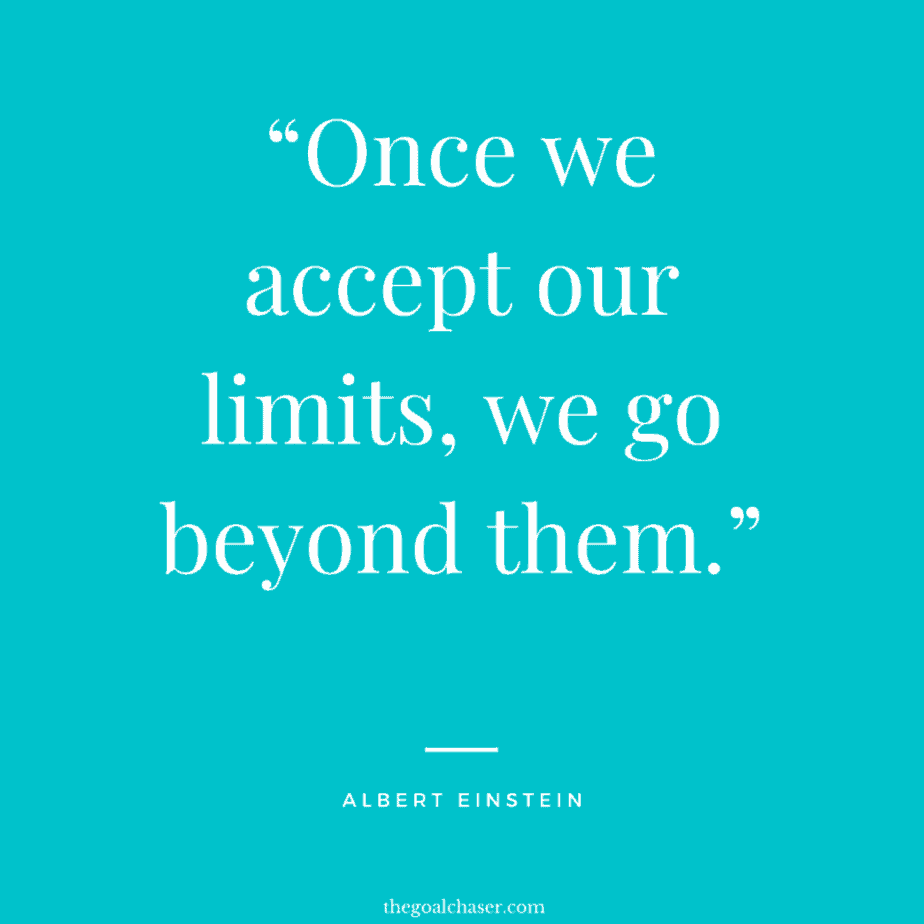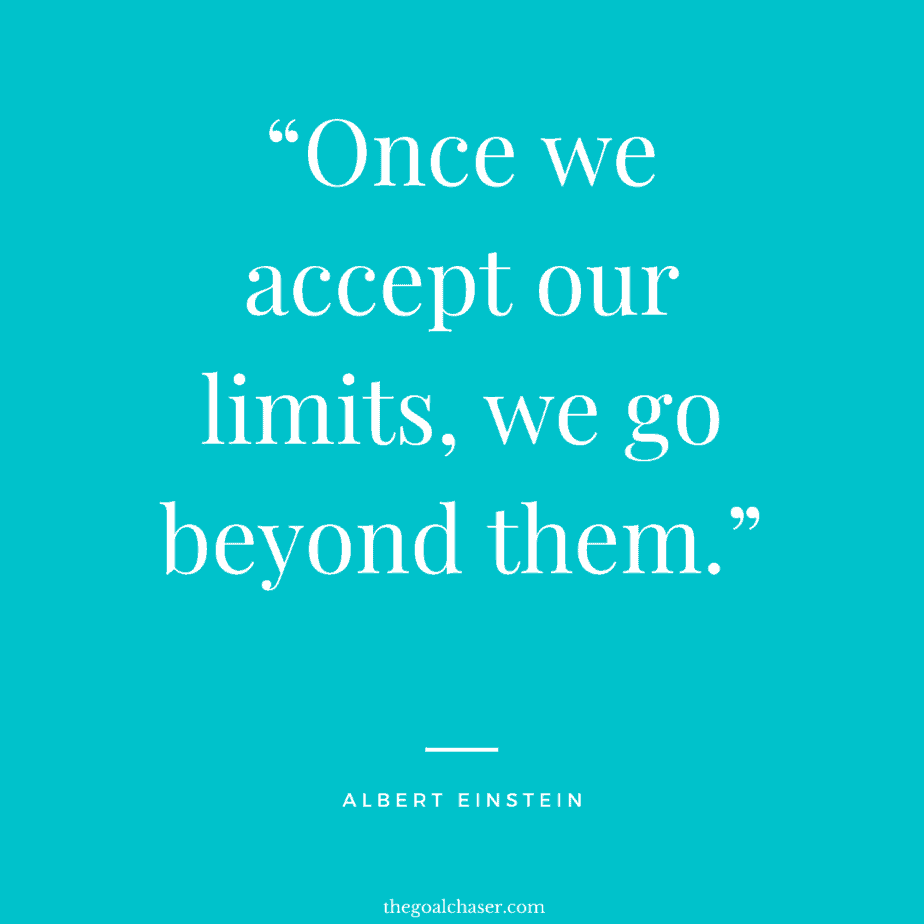 "They must often change, who would be constant in happiness or wisdom." Confucius
"There is nothing noble in being superior to your fellow man; true nobility is being superior to your former self." Ernest Hemingway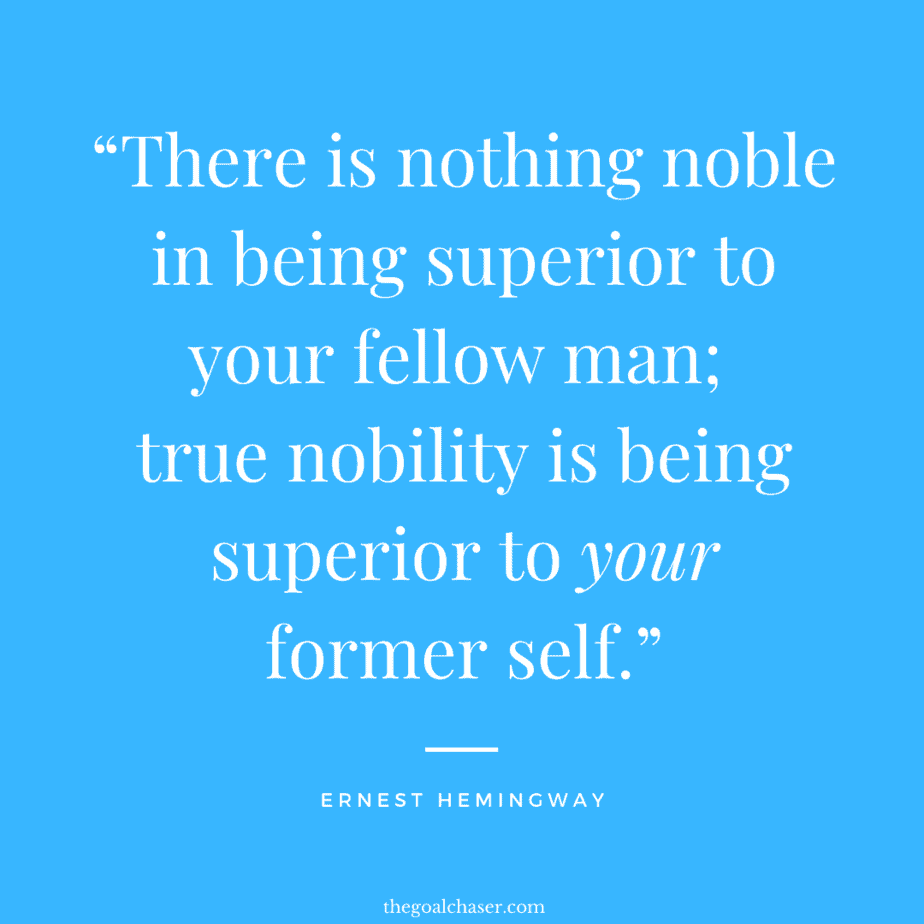 "Progress is impossible without change, and those who cannot change their minds cannot change anything." George Bernard Shaw
"People wish to be settled; only as far as they are unsettled is there any hope for them." Ralph Waldo Emerson
"It is not the strongest or the most intelligent who will survive but those who can best manage change." Charles Darwin
"When we strive to become better than we are, everything around us becomes better too." Paulo Coelho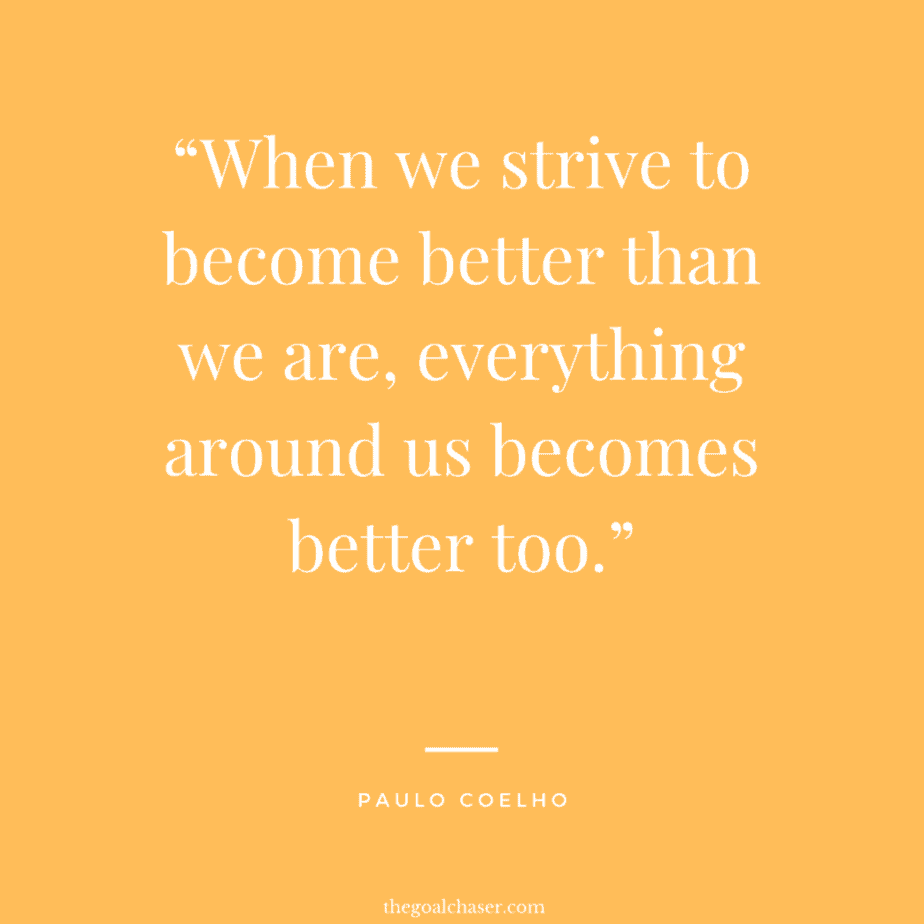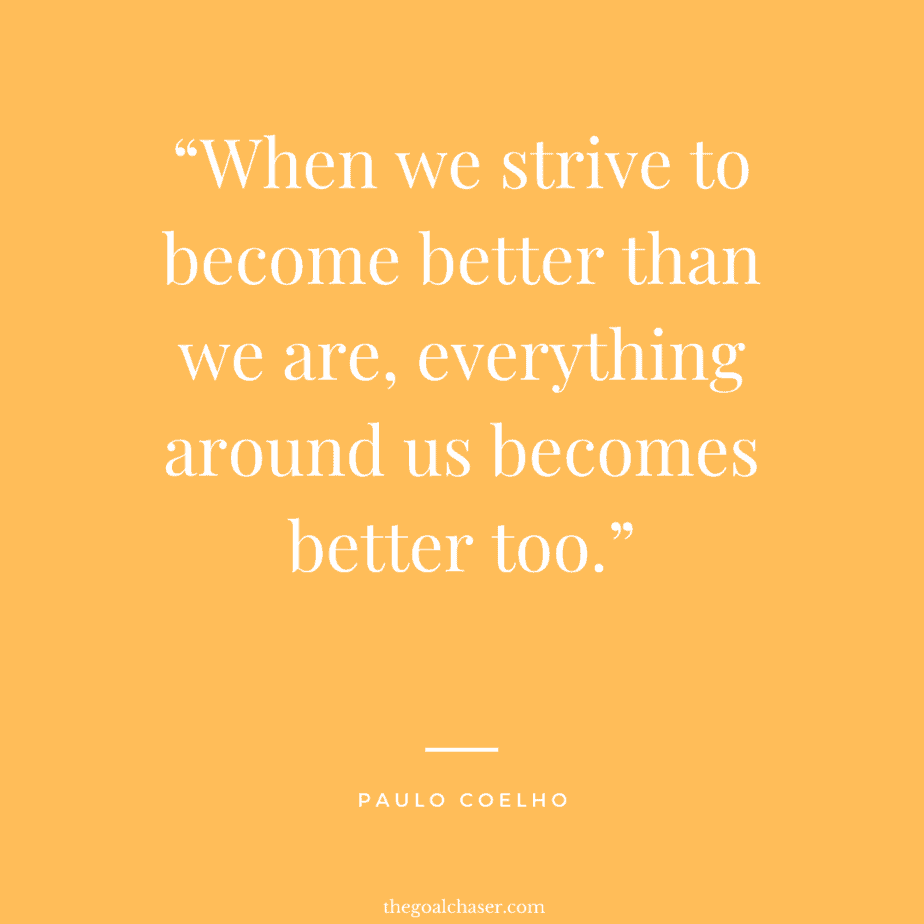 "Some people don't like change, but you need to embrace change if the alternative is disaster." Elon Musk
"Intelligence is the ability to adapt to change." Stephen Hawking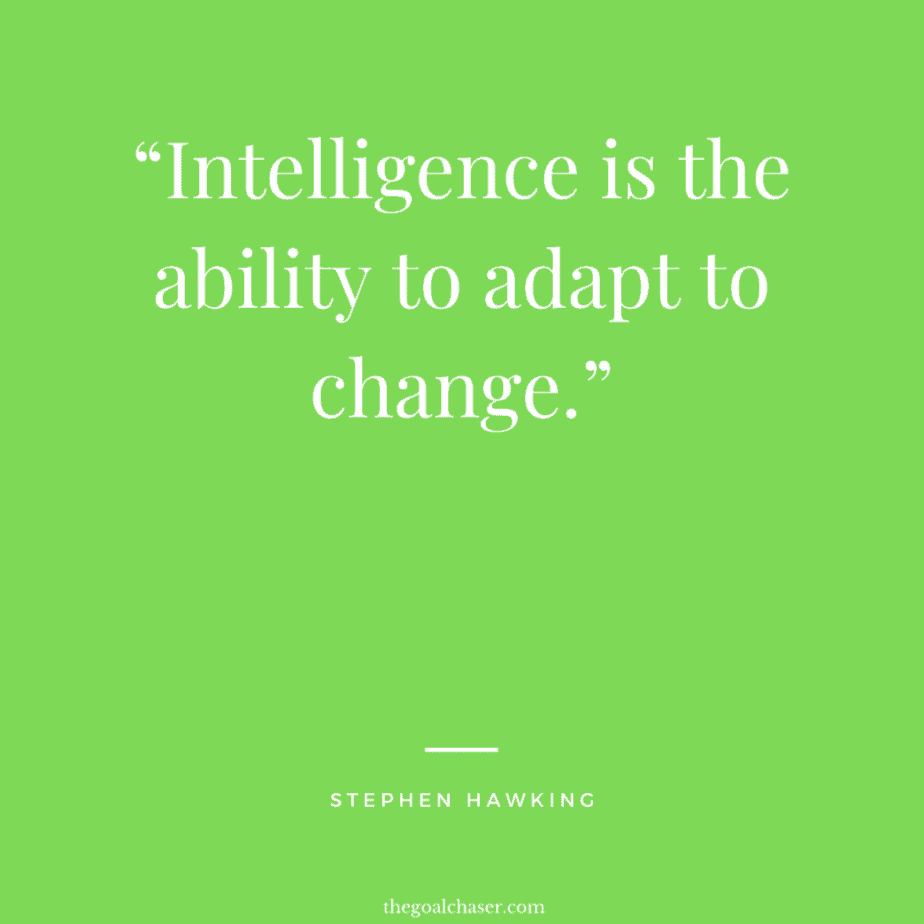 "Any change, even a change for the better, is always accompanied by drawbacks and discomforts." Arnold Bennett
"No matter who you are, no matter what you did, no matter where you've come from, you can always change, become a better version of yourself." Madonna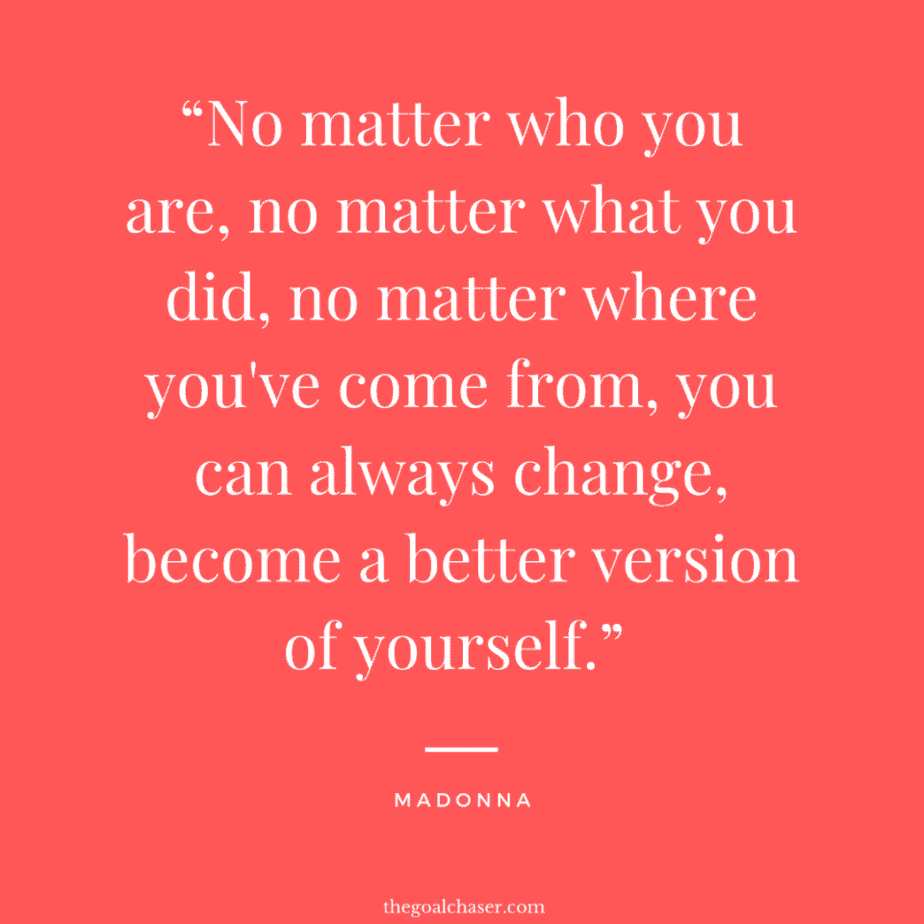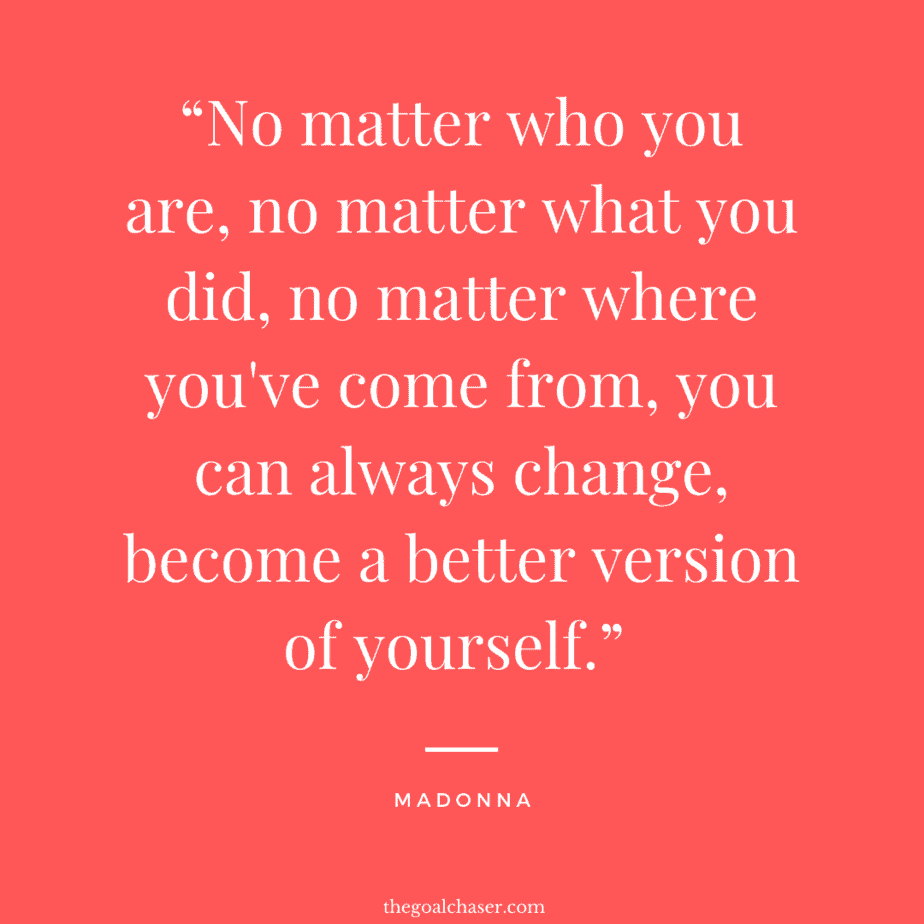 Self Change Quotes
"Change the way you look at things and the things you look at change." Wayne Dyer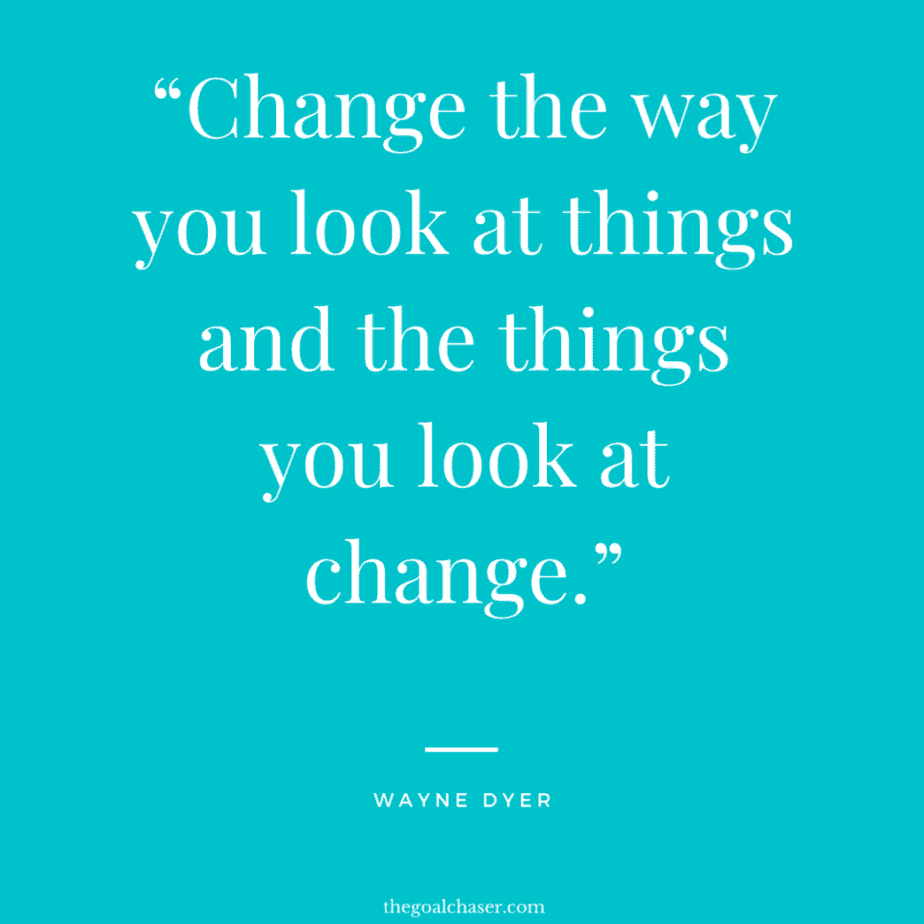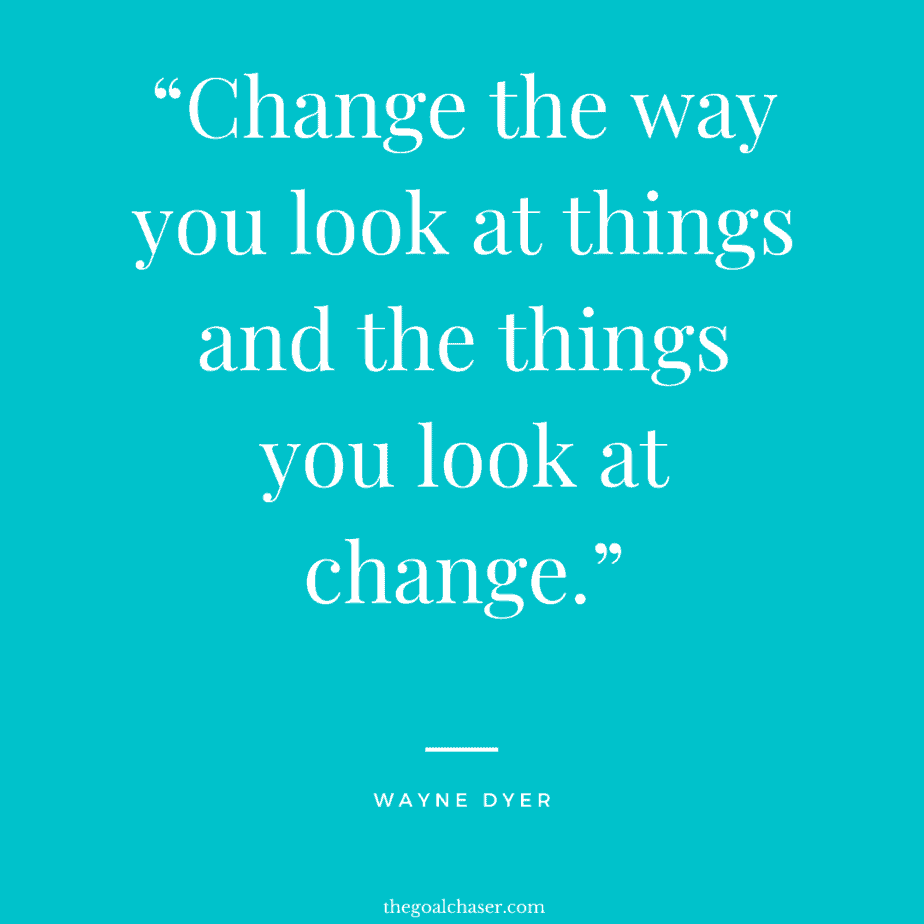 "Each person's task in life is to become an increasingly better person." Leo Tolstoy
"Make the most of yourself…. for that is all there is of you." Ralph Waldo Emerson
"Change your thoughts and you change your world." Norman Vincent Peale
"Nothing happens unless something is moved." Albert Einstein
"If we don't change, we don't grow. If we don't grow, we aren't really living." Gail Sheehy
"We know what we are but know not what we may be." William Shakespeare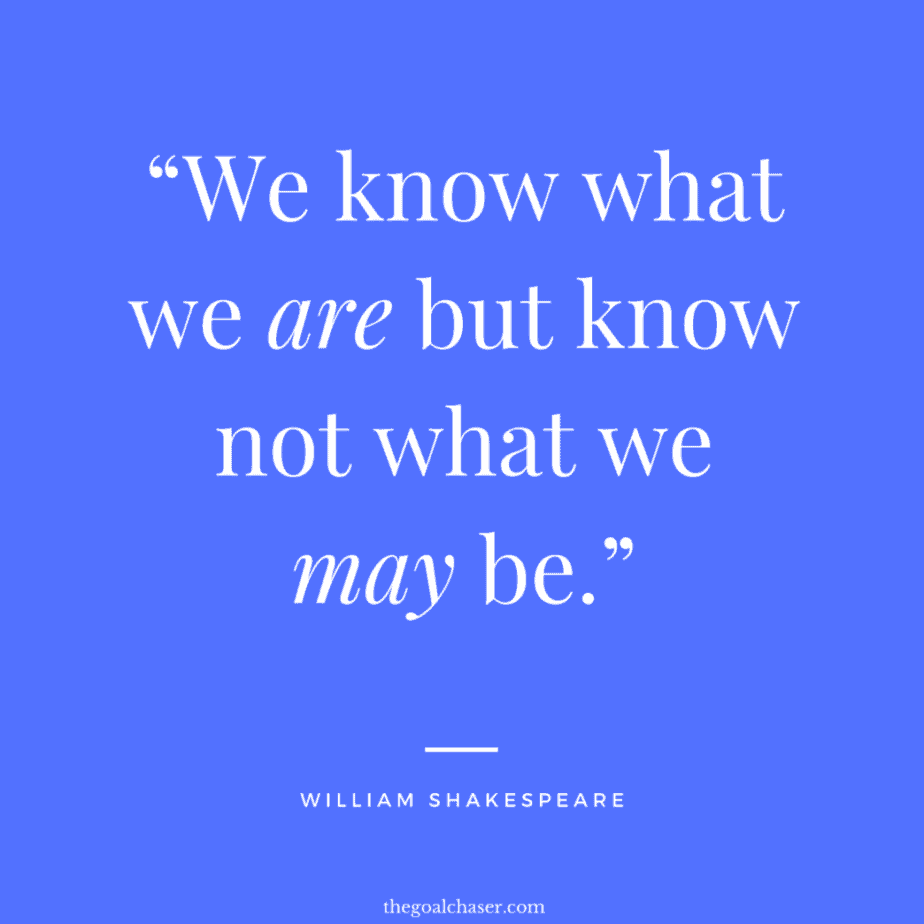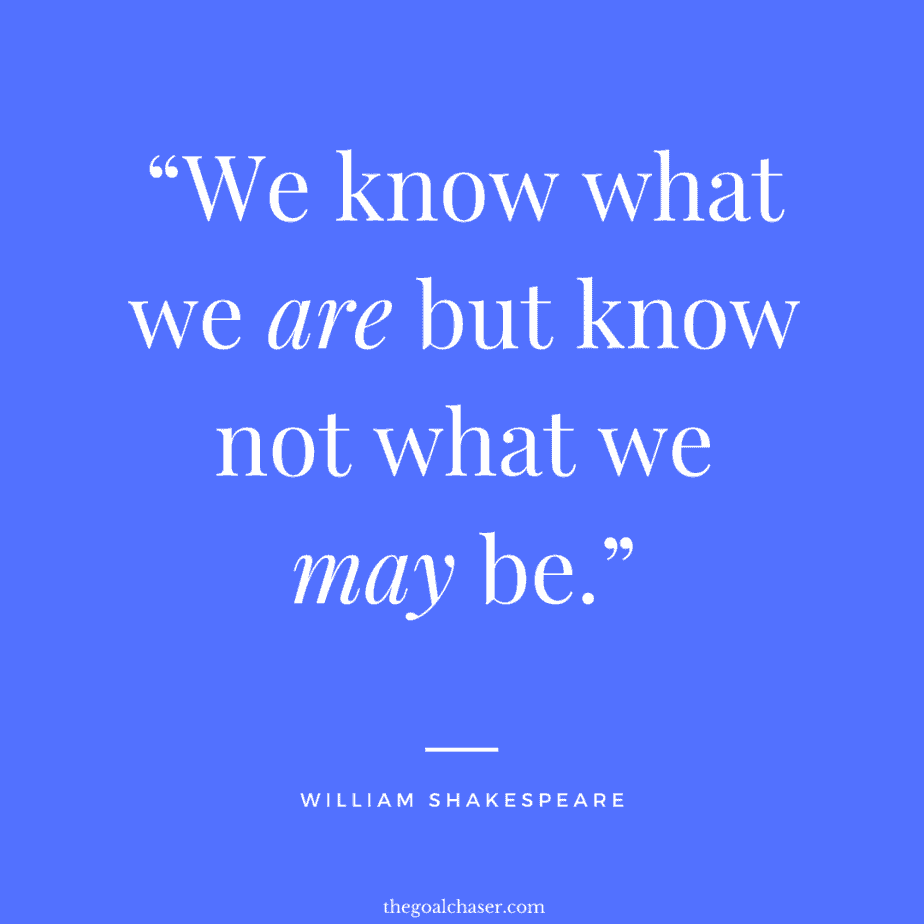 "Incredible change happens in your life when you decide to take control of what you do have power over instead of craving control over what you don't." Steve Maraboli
Looking for more inspirational quotes about change and personal development? Check out these: