Positive Words That Start With C – (With Definitions)
There are many positive words that start with the letter C.
Whether you are looking for a term to challenge yourself or use as a tool of encouragement, there is sure to be something that resonates with you.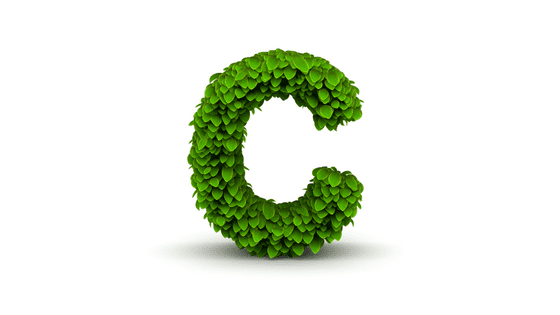 Conciliatory, coherent, confident, congenial, courteous, compelling, competent and cooperative are all just some examples of positive words beginning with C. Looking for more? Here is a list of positive words that start with C with their definitions.
Positive Words That Start With C
Calculate – determine or work out a way to do something
Calm – not agitated or disturbed; serene
Calmative – having the ability to soothe or calm.
Calmer – one who quiets or pacifies; tranquillity.
Calming – tending to soothe or tranquilize
Calmness – the quality of being peaceful, relaxed, and tranquil.
Campaigner – a person who is proactive towards achieving an intended goal.
Can – the ability to do something.
Candid – frank and honest in expression; open
Canny – shrewd and wise in managing one's affairs; astute.
Capability – someone's abilities to do something.
Capable – having the ability, skill, or qualifications to do something
Carefree – free from worries or cares
Careful – being diligent and aware of surroundings.
Caregiver – one who provides care for another; caregiver.
Caring – feeling and expressing sympathy and concern for others; kind and nurturing
Catalyst – one who causes change; agent of change.
Celebrate – the act of acknowledging and enjoying a special event.
Celebration – an event to observe and appreciate something special.
Ceremony – an event to celebrate or commemorate a special event in life.
Challenge – whilst challenges can be tough, some challenges are a difficult situation that we can overcome, where confidence and inspiration can be gained.
Champion – a winner or person who is victorious in something.
Charisma – a 'magical' characteristic that someone can have where they are appear to be extremely charming, likeable, friendly and personable.
Charismatic – having a compelling charm that can inspire devotion in others
Charming – appealing and attractive; winning
Cheer – to shout for joy or show encouragement for others verbally.
Cheerful – bright and pleasant; optimistic demeanor.
Cheerio – a happy, positive term used to say goodbye.
Cheerleader – one who leads cheers; booster.
Cheers – a shout of encouragement or exultation
Cheery – happy and optimistic; bright
Cherish – feel love and affection for (someone); hold dear
Cherished – dearly loved; held in high esteem.
Childlike – innocent and unsuspecting; trustful
Chivalry – a code of behavior characterized by honor, courtesy, and courage.
Chummy – informal and friendly; cozy.
Civil – polite and respectful; well-behaved
Clarity – the quality of being easy to understand; clarity
Class – style and elegance.
Classic – of the first or highest quality; enduring.
Classical – of or relating to the traditional arts and sciences.
Classy – elegant and stylish in appearance or behavior; having good taste
Clean – free from dirt, marks, or stains; unsoiled
Clear – easy to understand; free of confusion or disruption.
Clever – having or showing the ability to quickly learn and understand things and to deal with difficult situations; intelligent
Climb – make one's way upwards by using one's hands and feet, especially on a steep surface; scale
Climber – one who climbs, especially as a sport; mountaineer.
Cognizant – aware of; conscious
Coherent – clear and logical; consistent.
Cohesion – the act or state of holding together; cohesion.
Cohesive – (of people) working together smoothly as a team
Collaboration – working together towards a common goal; collaboration
Collective – done by people acting as a group
Collegial – having a spirit of friendliness, cooperation, and good will in a group or organization
Color – a property that depends on the lightness or darkness of the color pigments in an object and is determined by the wavelength of the light it reflects back to the eye
Colorful – vivid and interesting; full of variety
Colossal – extremely large in scale, size, or degree
Comfort – a state of physical or emotional ease; comfort.
Comfortable – convenient and pleasant; affording physical ease and relaxation; freedom from discomfort.
Comforter – one who soothes or consoles; comforter.
Commander – one in charge of others; leader.
Commend – praise (someone or something) highly; laud.
Commendable – deserving praise and commendation.
Commitment – the quality or state of being dedicated to a cause or activity; loyalty.
Committed – dedicated to a cause or activity; loyal.
Communal – shared by a group of people; belonging to the community as a whole.
Community – a group of people with a common
Compassion – the caring for others who are suffering; compassion.
Compassionate – understanding and sharing the feelings of others; caring
Compassionately – understanding others' feelings and offering support; empathy.
Compatible – getting along well together; harmonious.
Compelling – holding one's attention; fascinating.
Competence – the quality of being able to perform a task; proficiency.
Competent – capable and proficient; adept.
Competitive – striving to outdo one's opponents or rivals; challenging.
Complete – having all the necessary or appropriate parts; whole.
Compliment – praise (someone or something) highly; commend.
Complimentary – expressing praise or admiration; flattering.
Composed – not agitated or disturbed; self-possessed
Composure – the ability to remain calm and composed in difficult or stressful situations.
Comprehensive – providing everything that is needed; complete
Comrades – close friends.
Concert – a harmonious, unified whole; unity.
Conciliatory – seeking to make peace or agreeable.
Concise – expressing ideas in a brief and clear manner; succinct.
Concrete – having definite and tangible form; solid.
Confidant – someone in whom one can confide secrets and trust implicitly.
Confidence – feeling sure and secure about oneself; assurance.
Confident – able to trust in one's own abilities, qualities, and judgment; self-assured.
Confidently – feeling sure of oneself; secure.
Congratulate – express one's pleasure to (someone) on their success or good fortune
Connect – to form a bond or relationship between two things.
Connectedly – feeling a strong sense of being united with something; solidarity.
Connectedness – a feeling of being part of something larger than oneself.
Conquer – to gain control over something by force or effort.
Conscientious – careful and diligent in one's work or duties; thorough
Consciously – with awareness and intention; deliberately.
Consensus – general agreement among the members of a group or community.
Considerate – kind, thoughtful, and helpful to other people; sensitive to the needs of others
Consideration – thoughtfulness for others; consideration
Consistent – not varying or changing in form, nature, or degree; uniform
Constant – steady and unchanging; unchanging.
Constructive – tending to build up or improve; beneficial.
Consummate – having or showing great skill; masterful
Content – satisfied with what one has; not wanting more
Contentment – a feeling of joy and satisfaction.
Continuous – without interruption; unceasing
Contrast – be different in some way from (something or someone); set or stand in opposition or comparison to
Contribute – give (time, energy, or resources) to a common cause; provide
Contribution – the act of giving something, such as time.
Contributor – an individual who offers something of value; donor.
Conviction – a strong persuasion or belief
Convince – to persuade or cause someone to believe.
Convivial – lively and cheerful; sociable.
Cool – calm, composed, and collected; showing great poise.
Coolest – the most composed and collected in a situation; the bravest.
Cooperate – to act together with another or others; to work in unison.
Cooperative – working together willingly for a common goal
Cordial – warm, friendly, and gracious; welcoming.
Cornerstone – an essential foundation or basis for something.
Courage – the ability to face fear or danger, bravery.
Courageous – having or showing courage; not deterred by danger or pain; brave
Courageously – meeting challenges without fear or hesitation; boldly.
Courteous – polite, respectful, and considerate of others
Courtesy – polite behavior; showing respect and consideration for others.
Coziness – a warm, comfortable feeling or atmosphere.
Cozy – having a feeling of comfort and warmth.
Create – to bring something into existence; to make or invent something.
Creative – having the ability to create something that is both original and worthwhile; imaginative
Creativity – the ability to generate new and original ideas.
Creator – one who brings something into existence; creator
Credibility – being trustworthy and worthy of belief.
Credible – believable or trustworthy; worthy of belief.
Credit – recognition or acknowledgement of one's work and contributions.
Critical – relating to the assessment of the merits of something; evaluative
Cuddle – to snuggle or hold close in a loving embrace.
Cultivated – developed or improved by education, training, or careful planning; cultivated
Cultured – refined and well-educated; sophisticated
Curer – one who heals or corrects, healer.
Curious – eager to learn or know more about something
Cute – attractive or endearing in a charming way.
Cuteness – the quality of being attractive and pleasing.
These are just a few of the many positive words that start with C. With such an expansive selection, you're sure to find the perfect word to express yourself. Whether you need a more uplifting term to add to your vocabulary or simply want to find an inspiring adjective, there is sure to be something here for you.
For more lists of positive words, check out: