Motivational Quotes for Self Confidence
This collection of quotes is all about inspiring you to believe in yourself. To motivate you to have more self-confidence.
Self-confidence is our own belief about how 'good' we are, our abilities and our talents.
And it impacts our life enormously. In how we present ourselves in the world, in what we will settle for, in what we will aspire to and what actions we will take to fulfil our personal goals.
The purpose of today's post is to inspire and motivate you to not only examine your current thoughts around your self-confidence, but to also work on changing them where needed.
These quotes focus on the importance of believing in yourself, the power of possibilities, self-acceptance, trust, resilience and knowing that failure and setbacks are part of life, but we don't have to let them stop us.
Inspirational Quotes for Self Confidence
"Because one believes in oneself, one doesn't try to convince others. Because one is content with oneself, one doesn't need others' approval. Because one accepts oneself, the whole world accepts him or her." Lao Tzu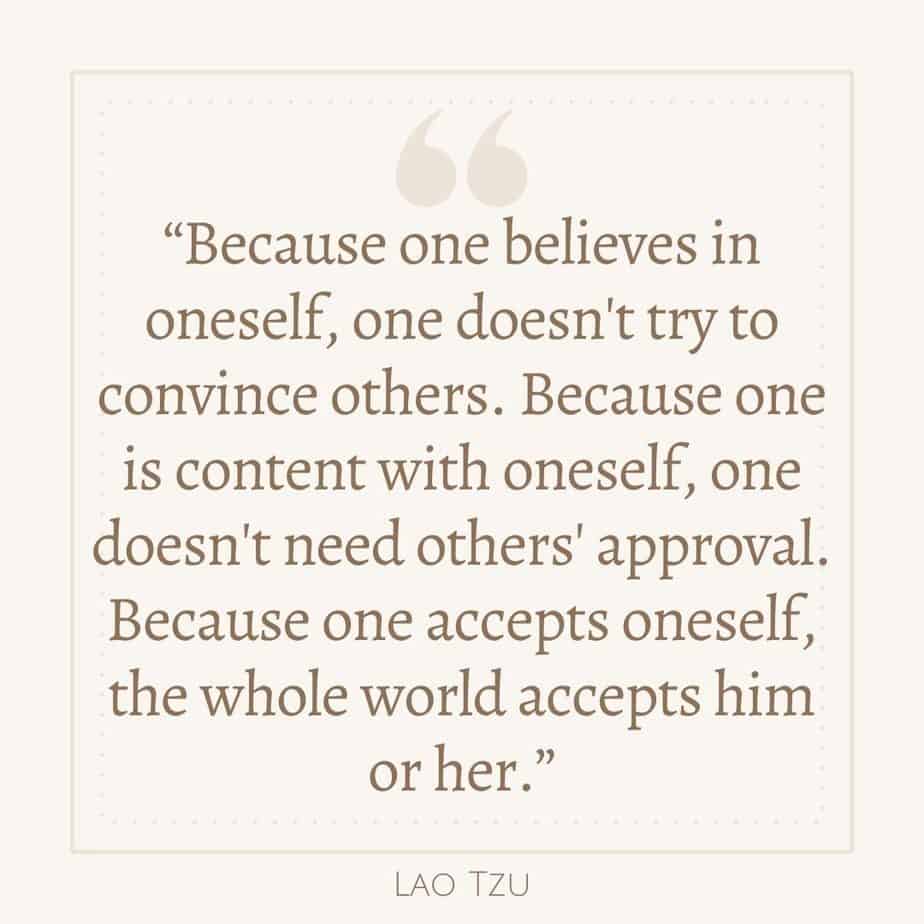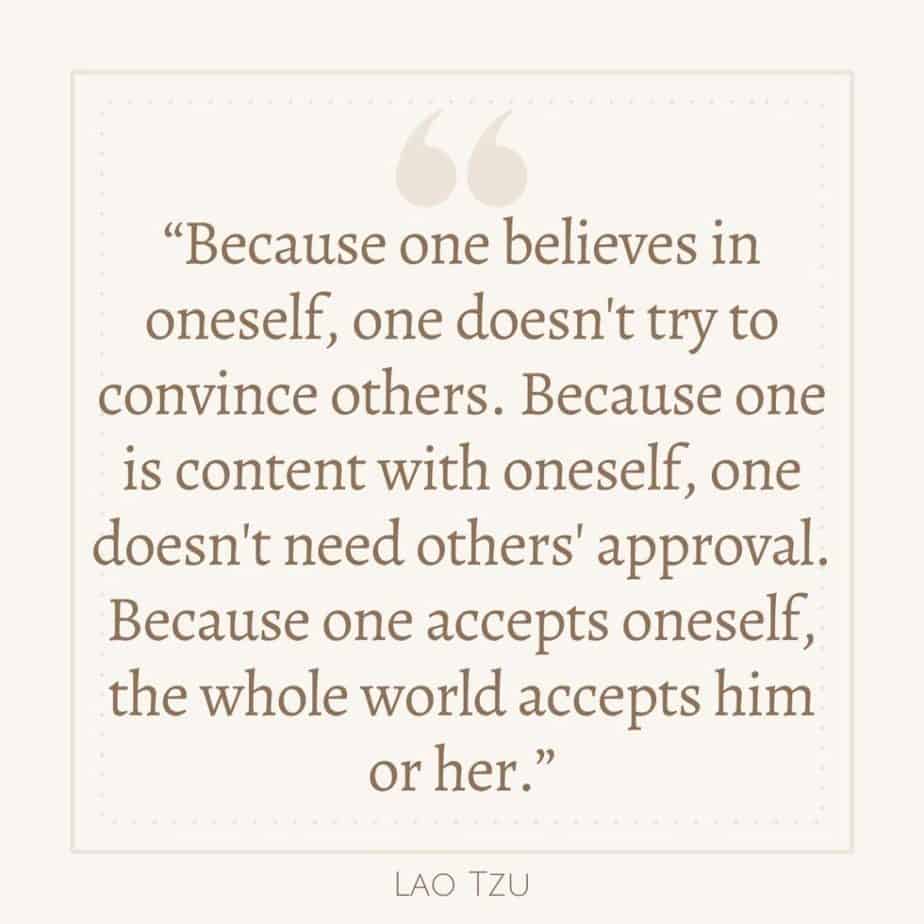 "To love yourself right now, just as you are, is to give yourself heaven. Don't wait until you die. If you wait, you die now. If you love, you live now." Alan Cohen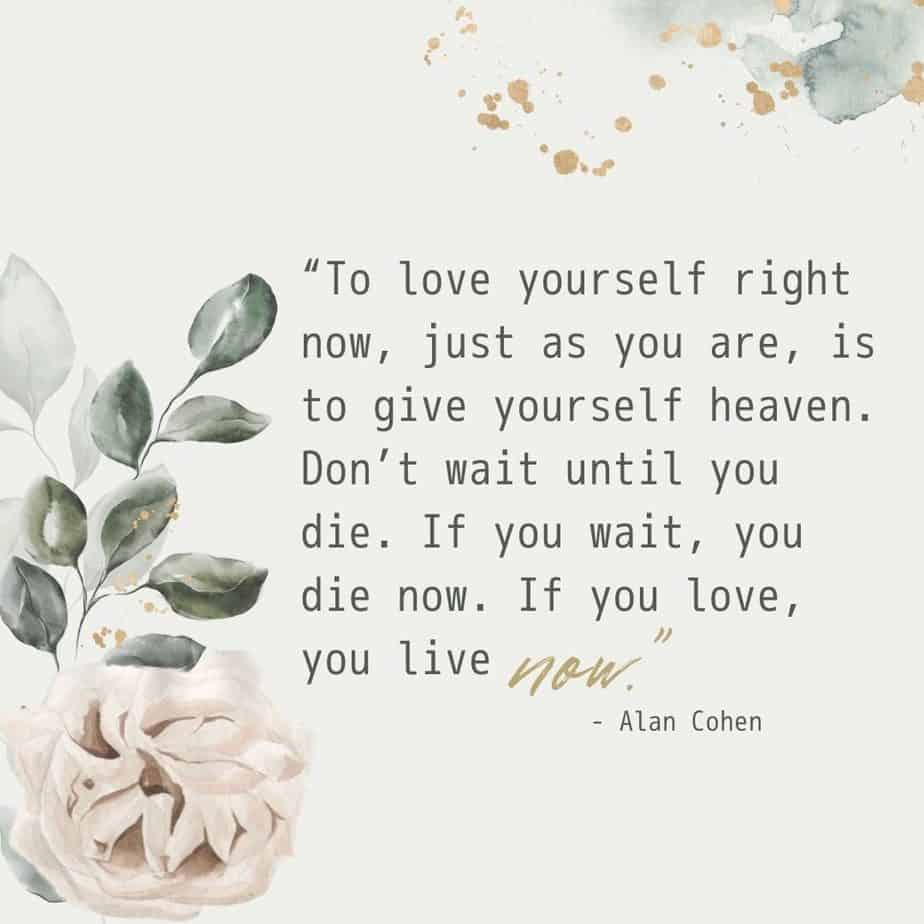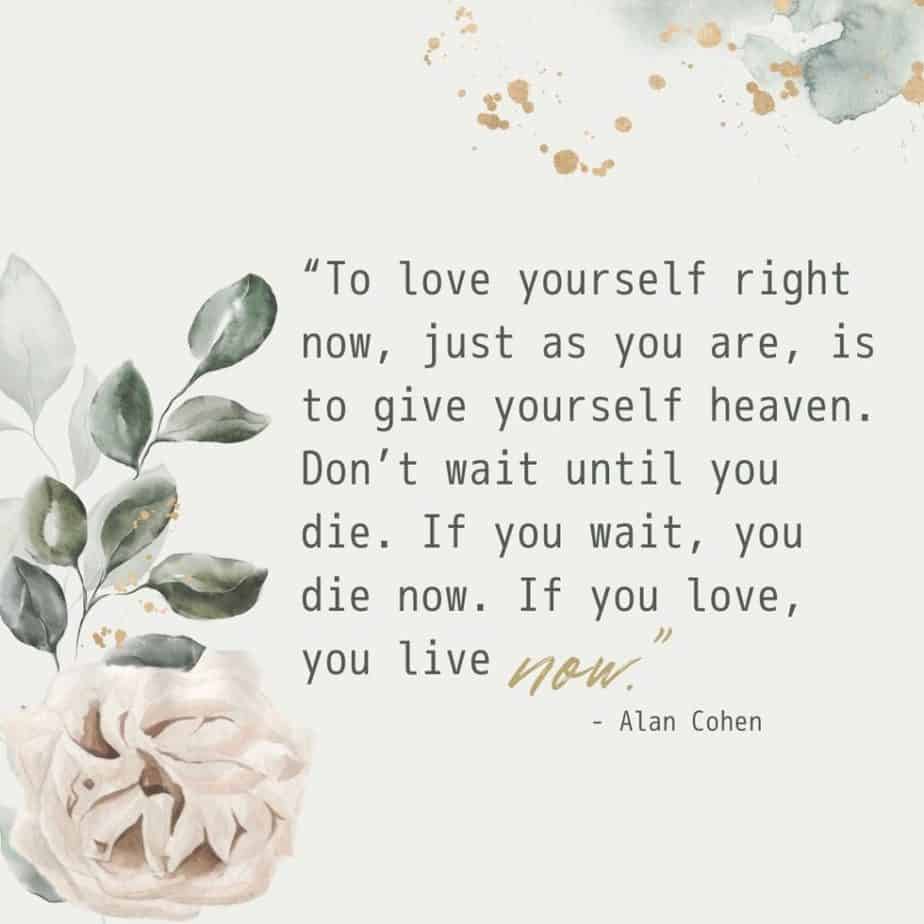 "Inaction breeds doubt and fear. Action breeds confidence and courage. If you want to conquer fear, do not sit home and think about it. Go out and get busy." Dale Carnegie
"Confidence is a habit that can be developed by acting as if you already had the confidence you desire to have." Brian Tracy
Quotes To Inspire Belief in Yourself:
"Don't be satisfied with stories, how things have gone with others. Unfold your own myth." Rumi
"The moment you doubt whether you can fly, you cease for ever to be able to do it." J. M. Barrie (Peter Pan)
"Believe you can and you're halfway there." Theodore Roosevelt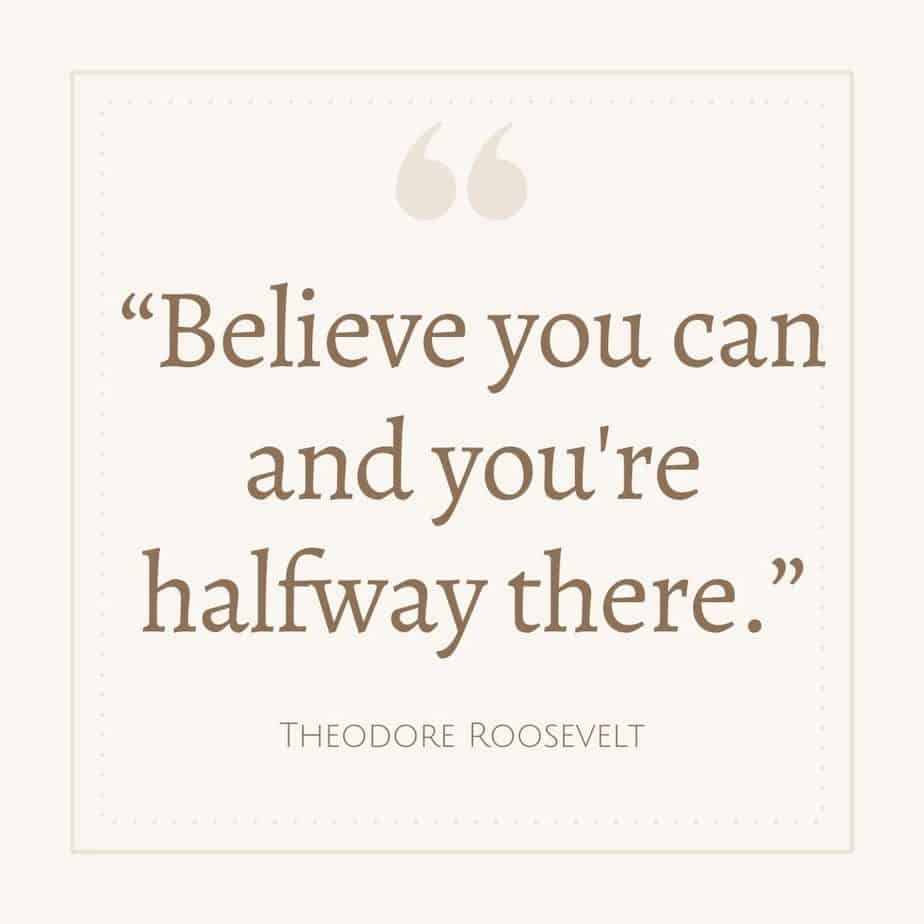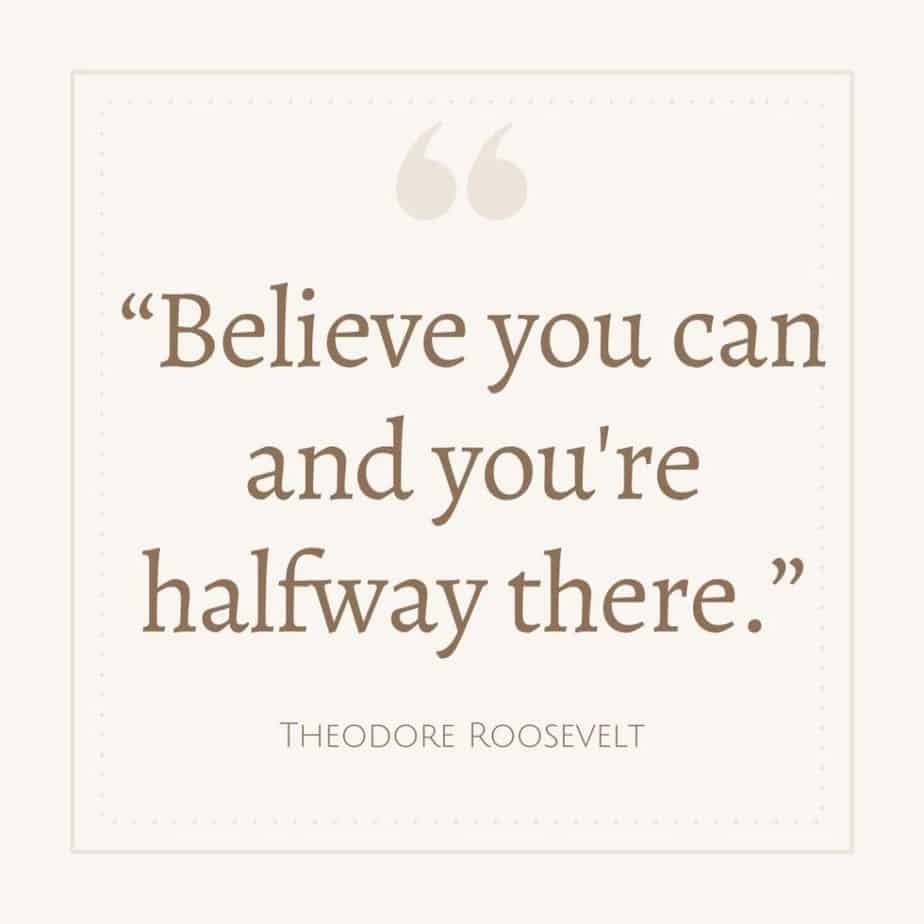 "Success is most often achieved by those who don't know that failure is inevitable." Coco Chanel
"Once we believe in ourselves, we can risk curiosity, wonder, spontaneous delight, or any experience that reveals the human spirit." E.E. Cummings
"What the mind can conceive and believe, and the heart desire, you can achieve." Norman Vincent Peale
Quotes To Inspire Trust in Yourself:
"As soon as you trust yourself, you will know how to live." Johann Wolfgang von Goethe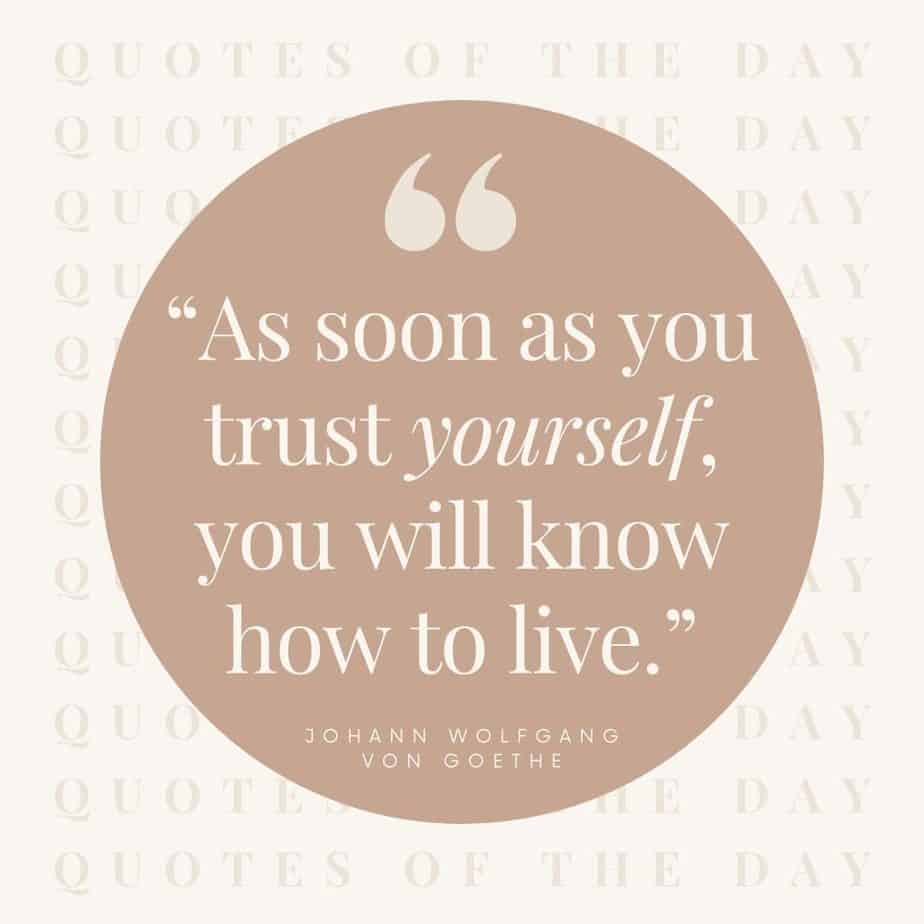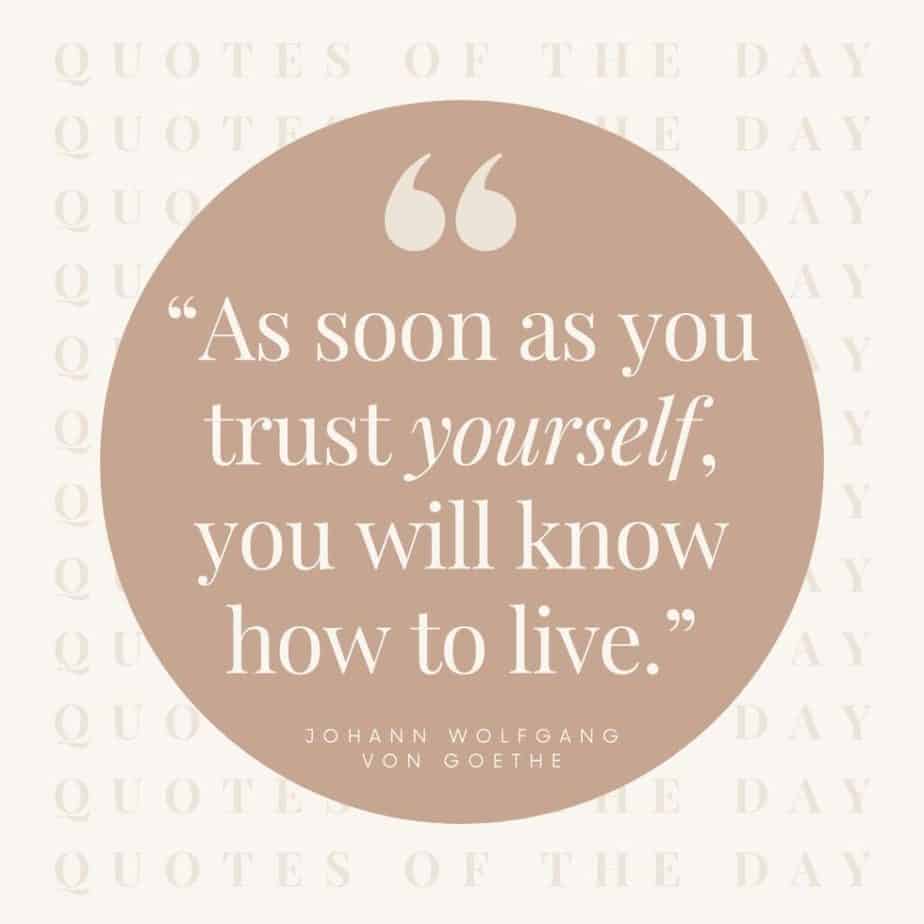 "Doubt destroys more dreams than defeats." Amit Kalantri
"Trust thyself: every heart vibrates to that iron string." Ralph Waldo Emmerson
"It's a funny thing about life, once you begin to take note of the things you are grateful for, you begin to lose sight of the things that you lack." Germany Kent
Quotes To Inspire Courage in Yourself:
"If you have a dream, don't just sit there. Gather courage to believe that you can succeed and leave no stone unturned to make it a reality." Dr Roopleen
"You yourself, as much as anybody in the entire universe, deserve your love and affection." Buddha
"Look well into thyself; there is a source of strength which will always spring up if thou wilt always look." Marcus Aurelius
Quotes To Remind You That Failure & Setbacks Are Okay:
"Life is ten percent what you experience and ninety percent how you respond to it." Dorothy M. Neddermeyer
"To overcome fear is the quickest way to gain your self-confidence." Roy T. Bennett
"He who fears being conquered is sure of defeat." Napoleon Bonaparte
"There are ups and downs, but whatever happens, you have to trust and believe in yourself." Luka Modric
Believe in yourself, go after your dreams, and don't let anyone put you in a box. Daya
"Many times, the thought of fear itself is greater than what it is we fear." Idowu Koyenikan
"To expand the horizons of your utmost destiny you have to venture beyond the confines of fear, doubt and negativity." Anthon St. Maarten
"Successful people have fear, successful people have doubts, and successful people have worries. They just don't let these feelings stop them." T. Harv Eker
"It is not the mountain we conquer but ourselves." Sir Edmund Hillary
Lastly, an important quote from Thomas Jefferson:
"Nothing can stop the man with the right mental attitude from achieving his goal; nothing on earth can help the man with the wrong mental attitude."
If you're interested in more inspiring quotes and positive words to help boost your beliefs around self-confidence, be sure to check out: