Imperfection Quotes – To Encourage Acceptance
The following quotes on imperfection have a unique way of reminding us that:
striving for 'perfection' is a pointless endeavor and
it's far more beneficial to embrace our imperfections.
You are not perfect. I am not perfect. Absolutely nobody is perfect, and that's just the way it is. What a boring world that would be right?! But imperfection should never be a reason for shame or self-loathing in any form – because we're all imperfect together.
What does 'perfectly imperfect' mean?
When someone says that someone (or something) is 'perfectly imperfect' it means that they acknowledge that the person (or object, situation etc) has flaws, cracks, errors or issues and yet despite this, the person (or object, situation etc) is exactly how they want it to be. It's considered 'perfection' in their eyes.
Remember, what is considered perfect or imperfect to one person, can be completely different to another. It's all just opinion!
If you, or someone else, is struggling with societal or family pressures to be perfect, then the following imperfection quotes can certainly help bring perspective, comfort and hopefully inspiration to embrace our imperfect perfection.
Quotes about Flaws and Imperfections
"Perfection itself is imperfection." Vladimir Horowitz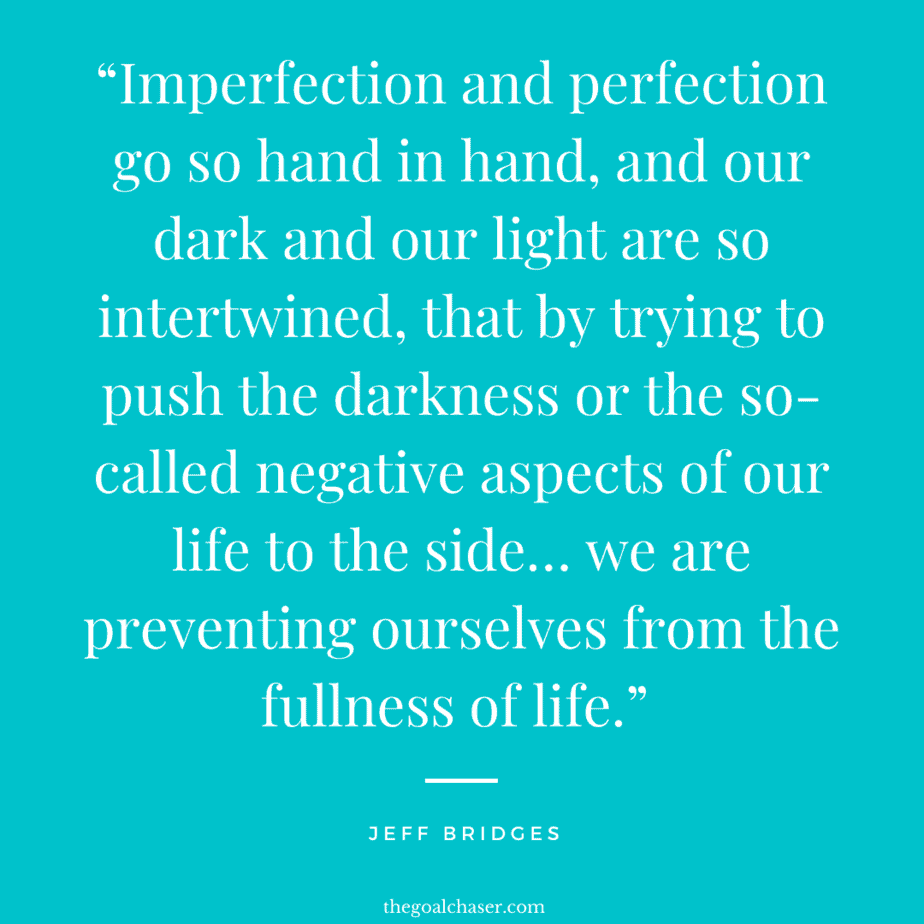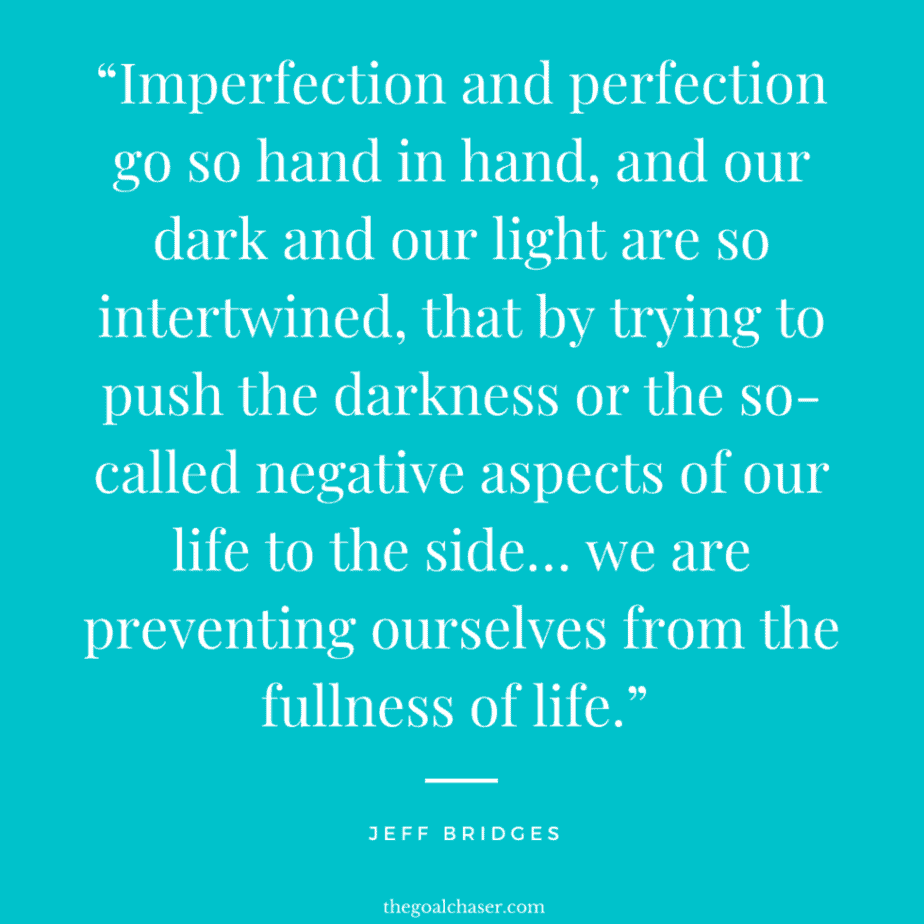 "Imperfection and perfection go so hand in hand, and our dark and our light are so intertwined, that by trying to push the darkness or the so-called negative aspects of our life to the side… we are preventing ourselves from the fullness of life." Jeff Bridges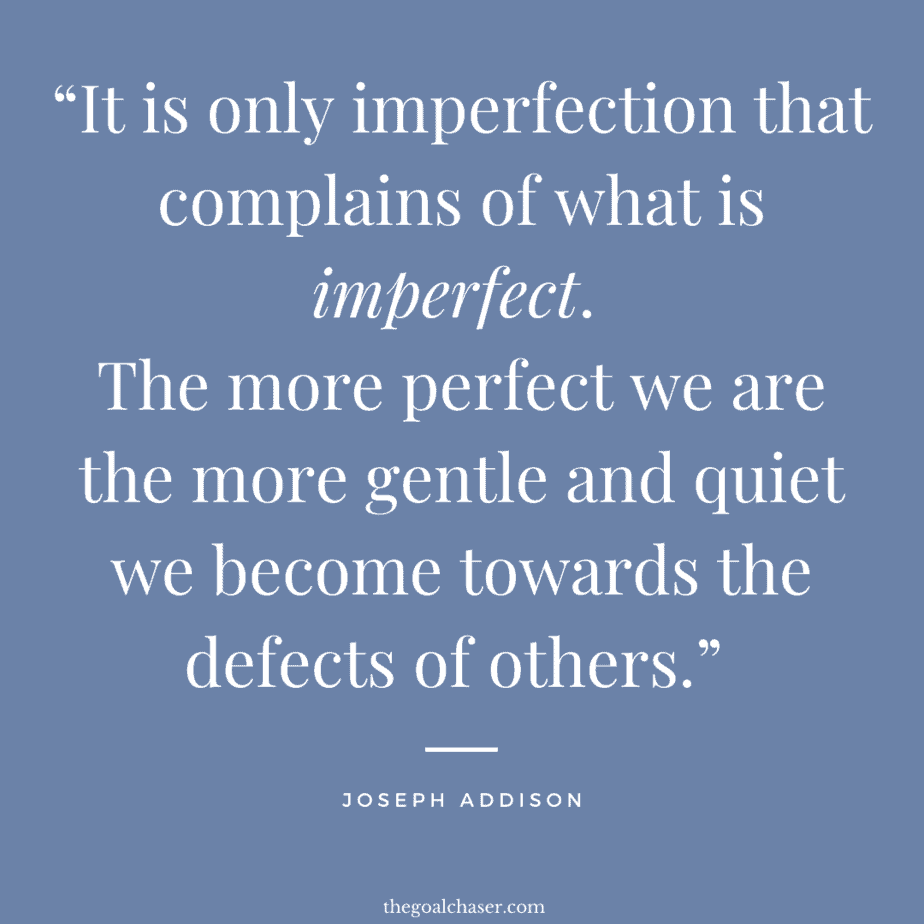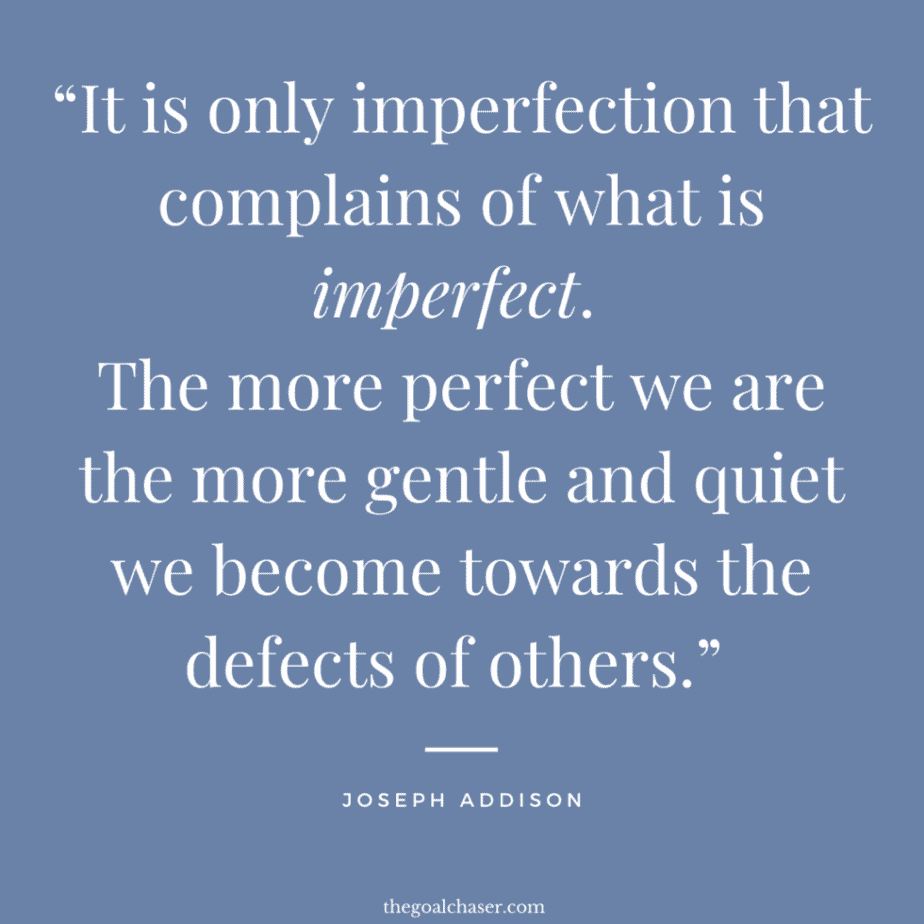 "It is only imperfection that complains of what is imperfect. The more perfect we are the more gentle and quiet we become towards the defects of others." Joseph Addison
Related: Perfectionism Quotes: For Awareness & Alternatives
"To banish imperfection is to destroy expression, to check exertion, to paralyze vitality." John Ruskin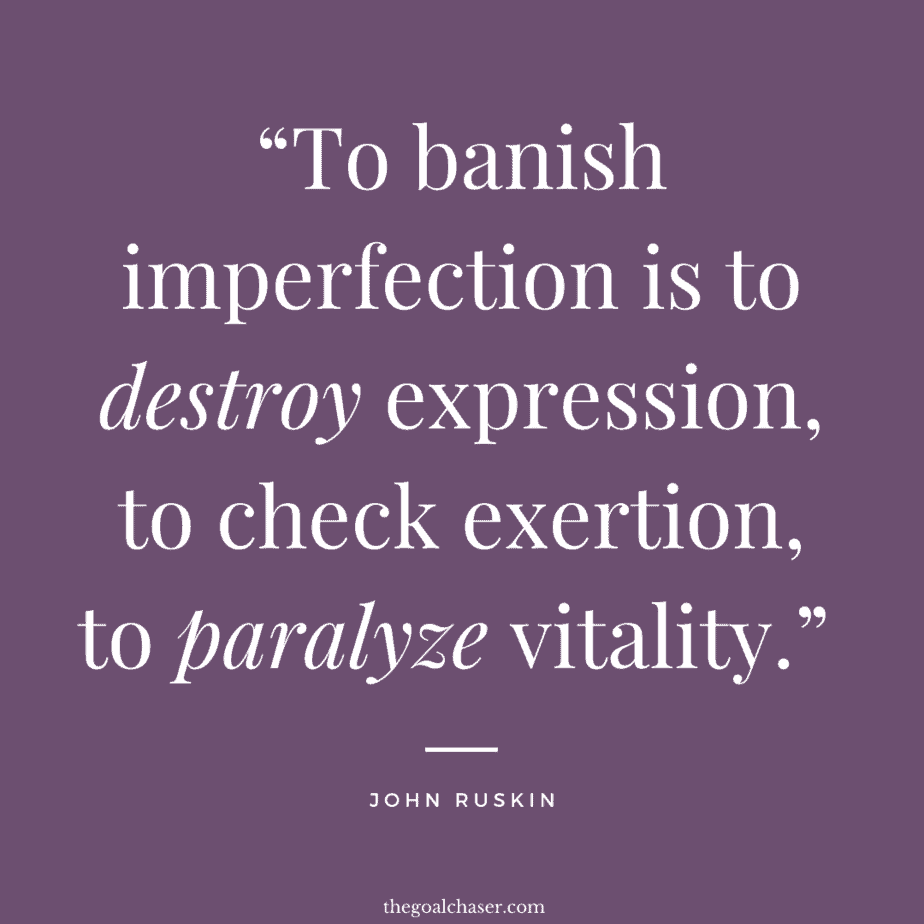 "When someone says you're 'perfectly imperfect' it means that sure, they can see your 'perceived' flaws, cracks or issues, yet despite this, you're exactly how you're meant to be. You're 'perfect' in their eyes. Hold on to that person. But better yet, be that person for others." Gem @ The Goal Chaser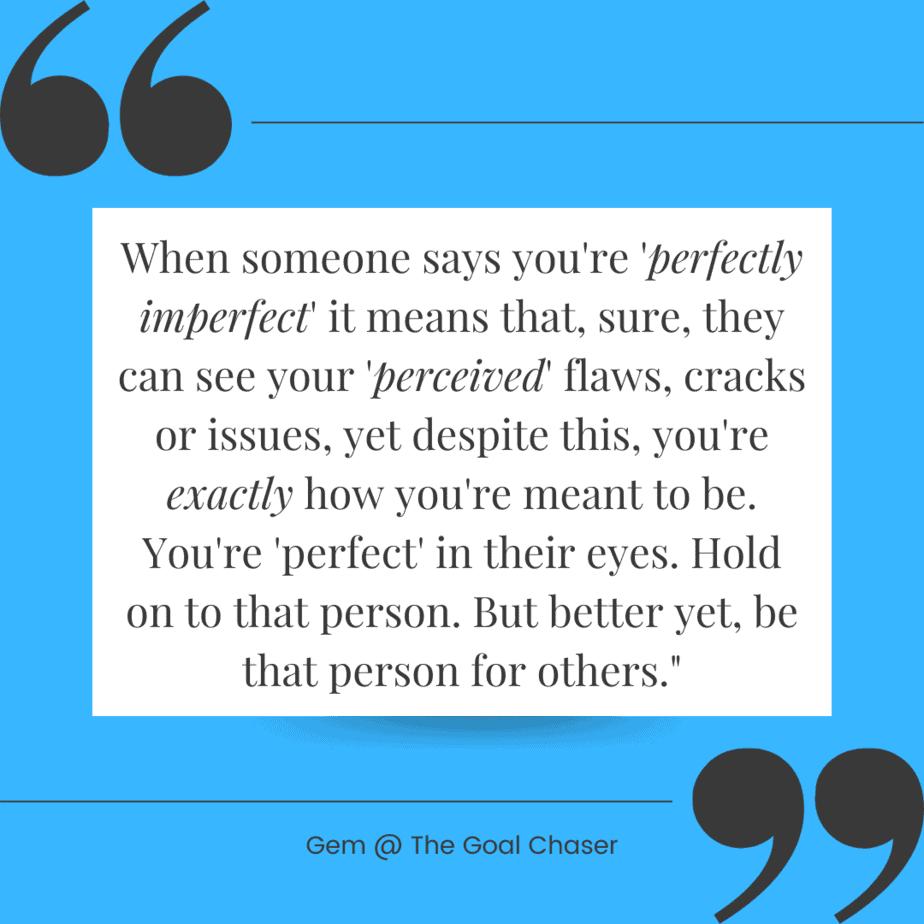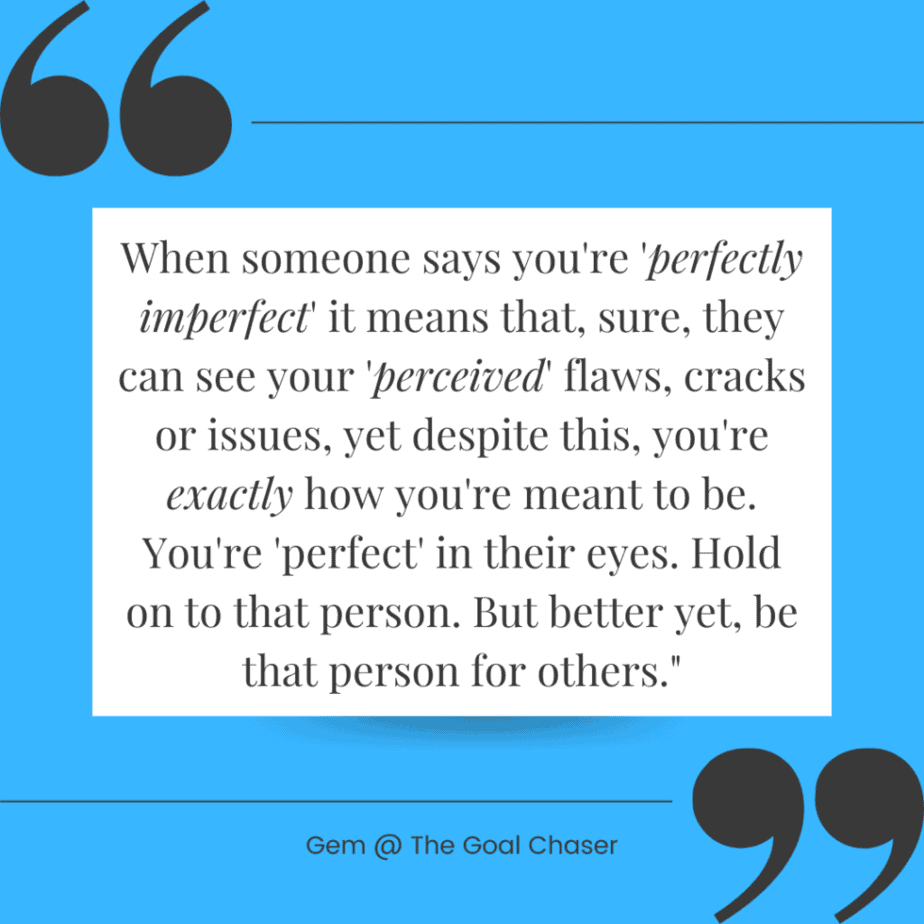 "Imperfection is the new perfection." Hina Khan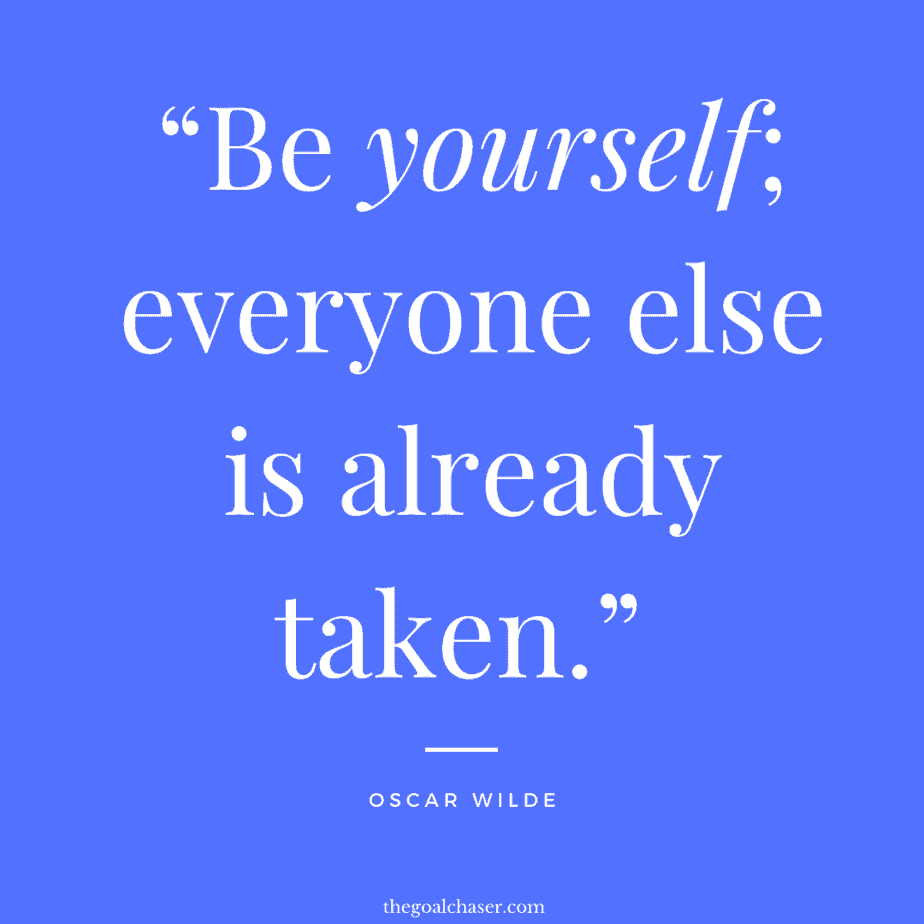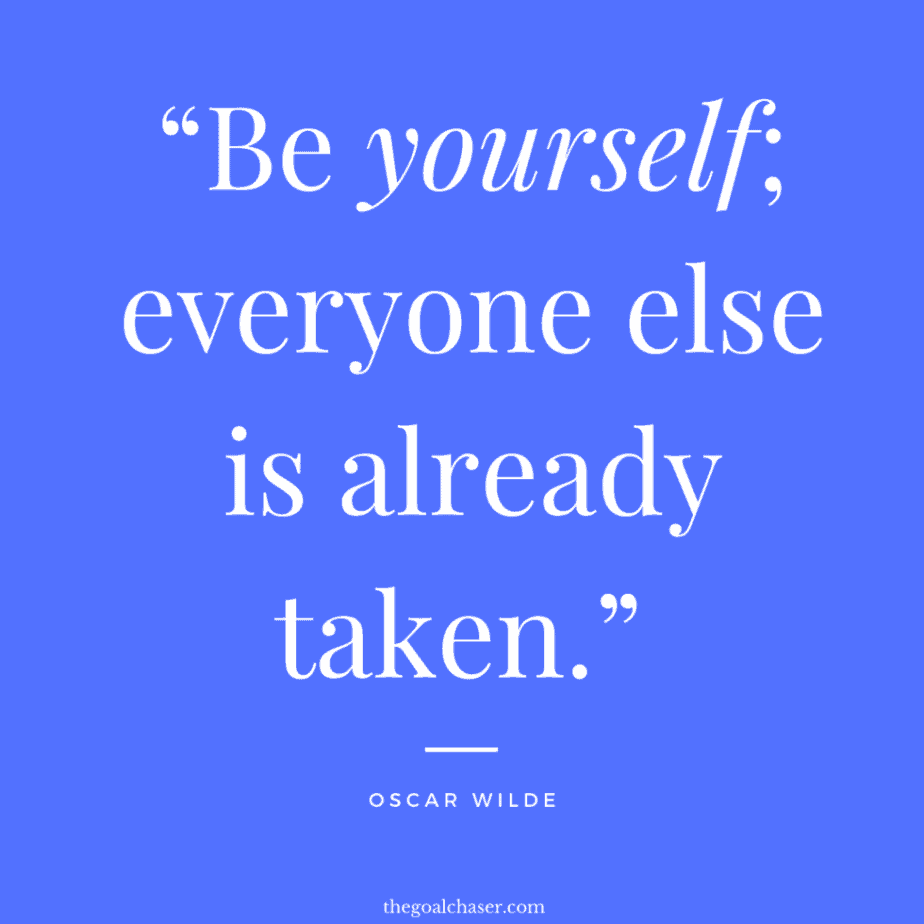 "Be yourself; everyone else is already taken." Oscar Wilde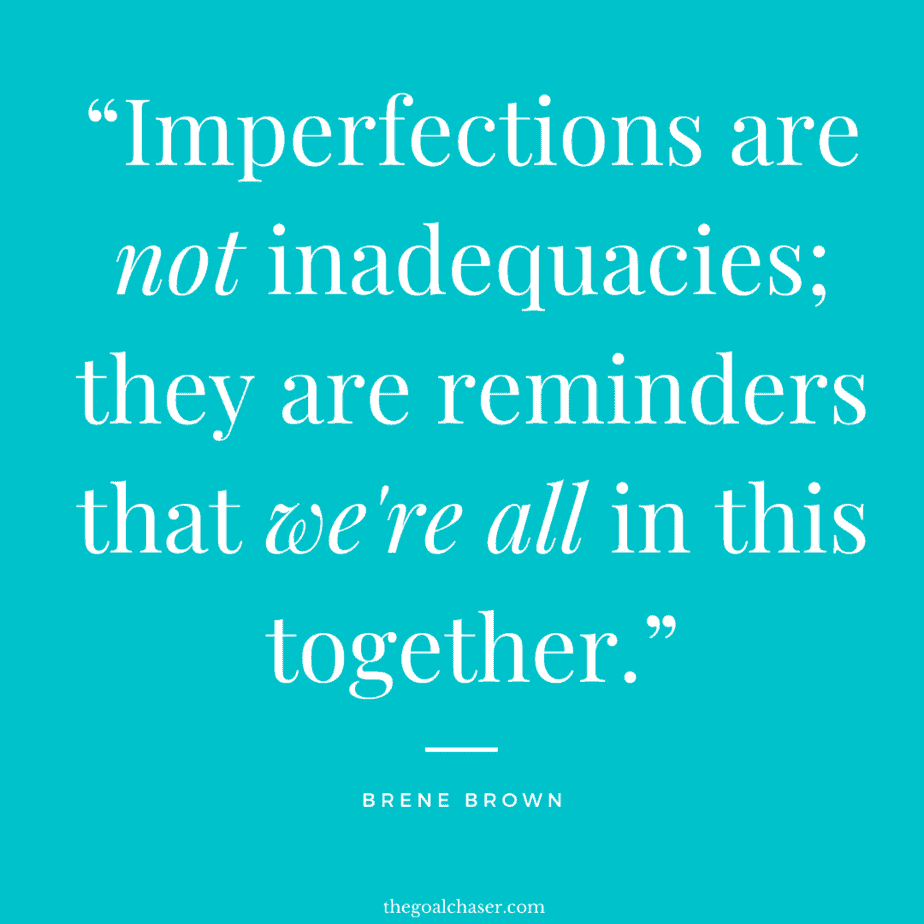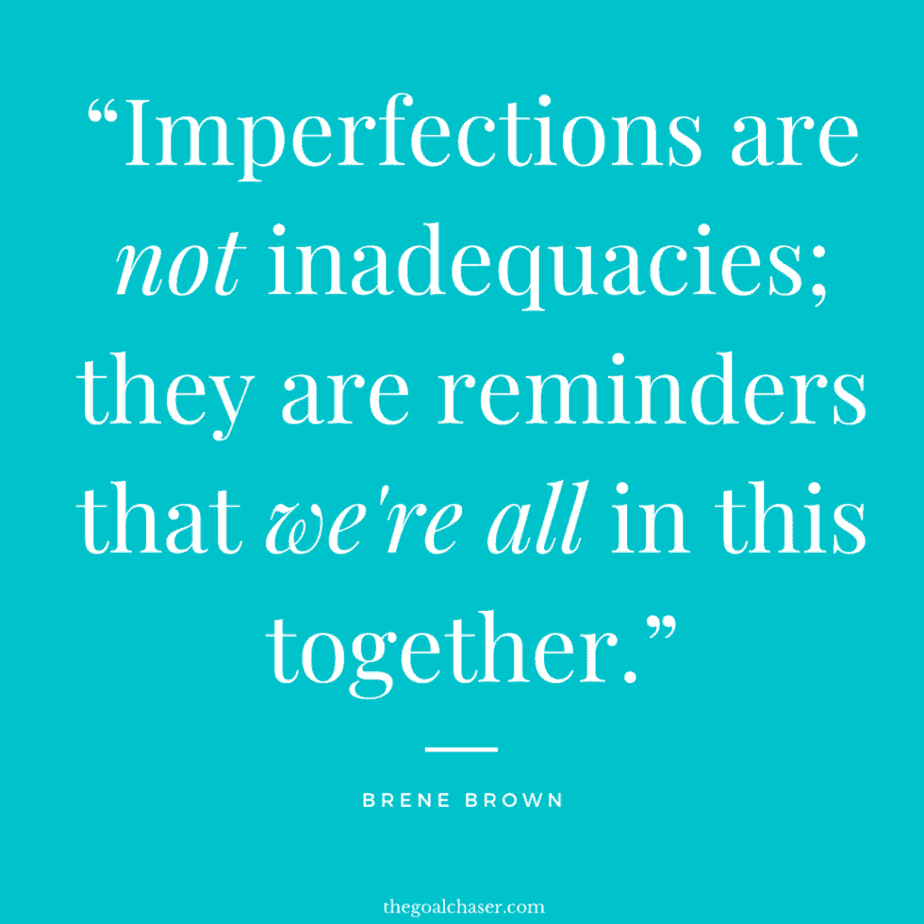 "Imperfections are not inadequacies; they are reminders that we're all in this together." Brené Brown
Imperfection Quotes
"Our imperfections make us unique and also beautiful. Some beautiful things are more impressive when left imperfect than when too highly finished, our flaws and weaknesses can make us more beautiful! People who make mistakes are more like-able than those who appear perfect. We can't connect with perfect…. but we like and LOVE people who are real. That's beauty from the inside out. "So let's accept our self for who we are and meant to be. We are all perfectly and authentically beautiful in our own special way, and nothing more or even less." Angie Karan
"There is a kind of beauty in imperfection." Conrad Hall
"Being a parent is such a difficult business; you don't always get things right. And also, you don't want to be a perfect parent… You need people to be human, and part of it is imperfection." Kelly Macdonald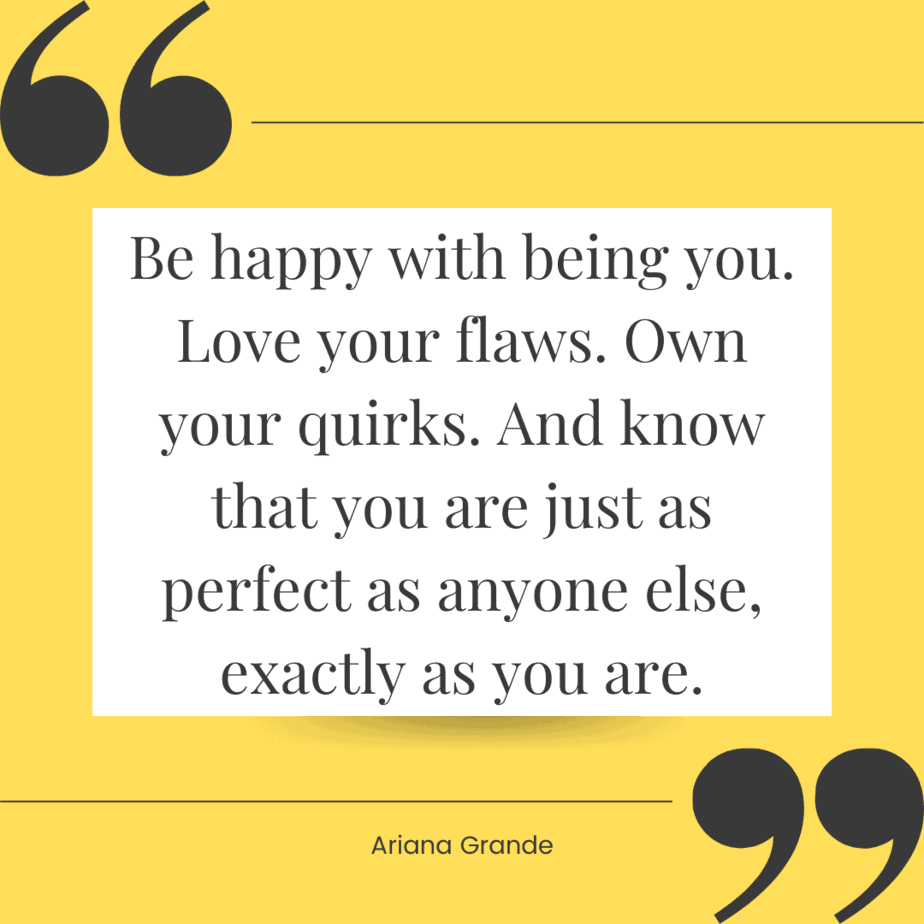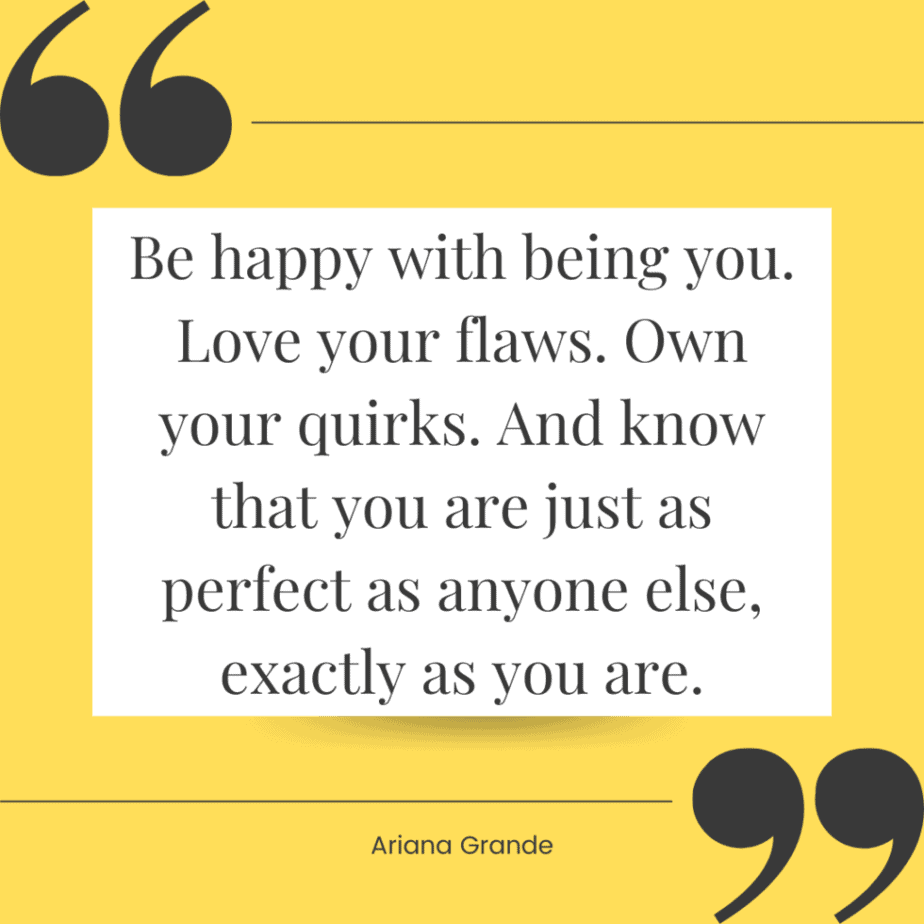 "Be happy with being you. Love your flaws. Own your quirks. And know that you are just as perfect as anyone else, exactly as you are." Ariana Grande
"The fastest way to break the cycle of perfectionism and become a fearless mother is to give up the idea of doing it perfectly – indeed to embrace uncertainty and imperfection." Arianna Huffington
"Have no fear of perfection – you'll never reach it." Salvador Dali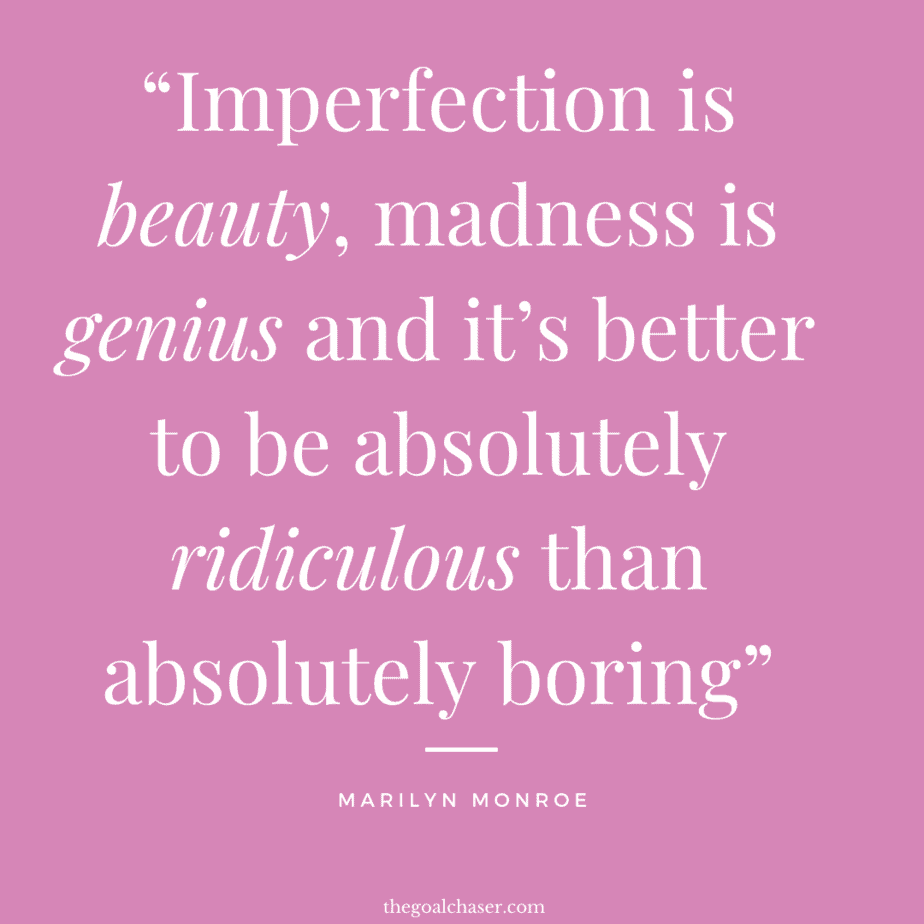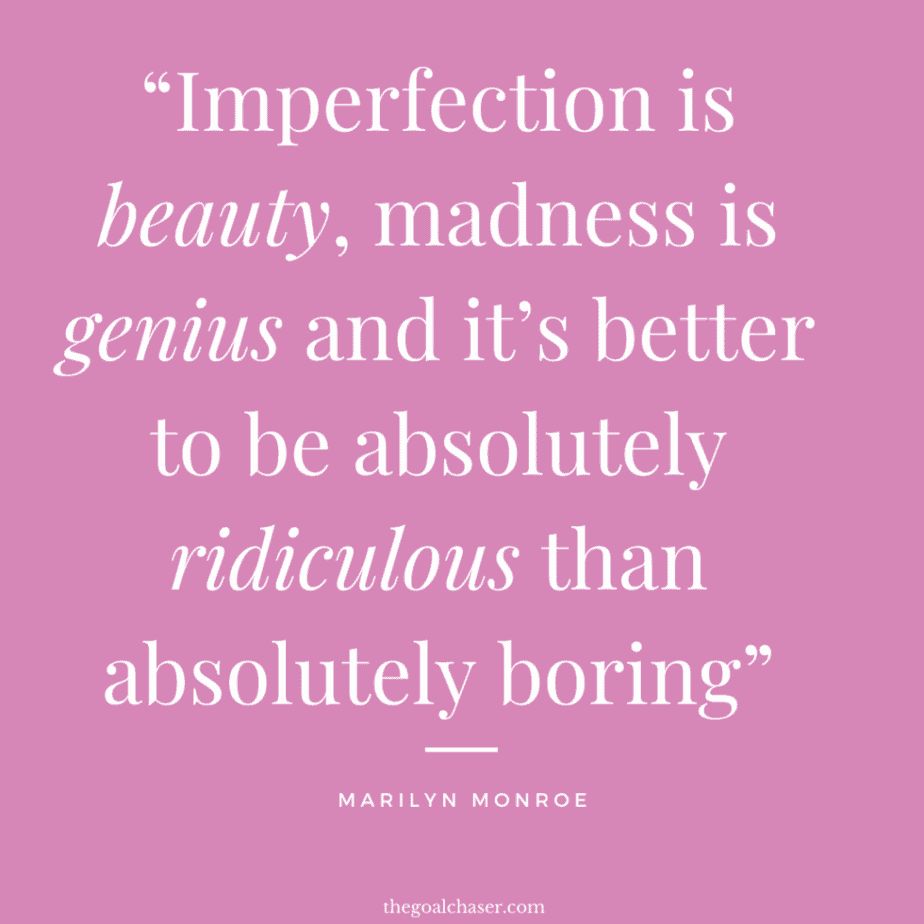 "Imperfection is beauty, madness is genius and it's better to be absolutely ridiculous than absolutely boring." Marilyn Monroe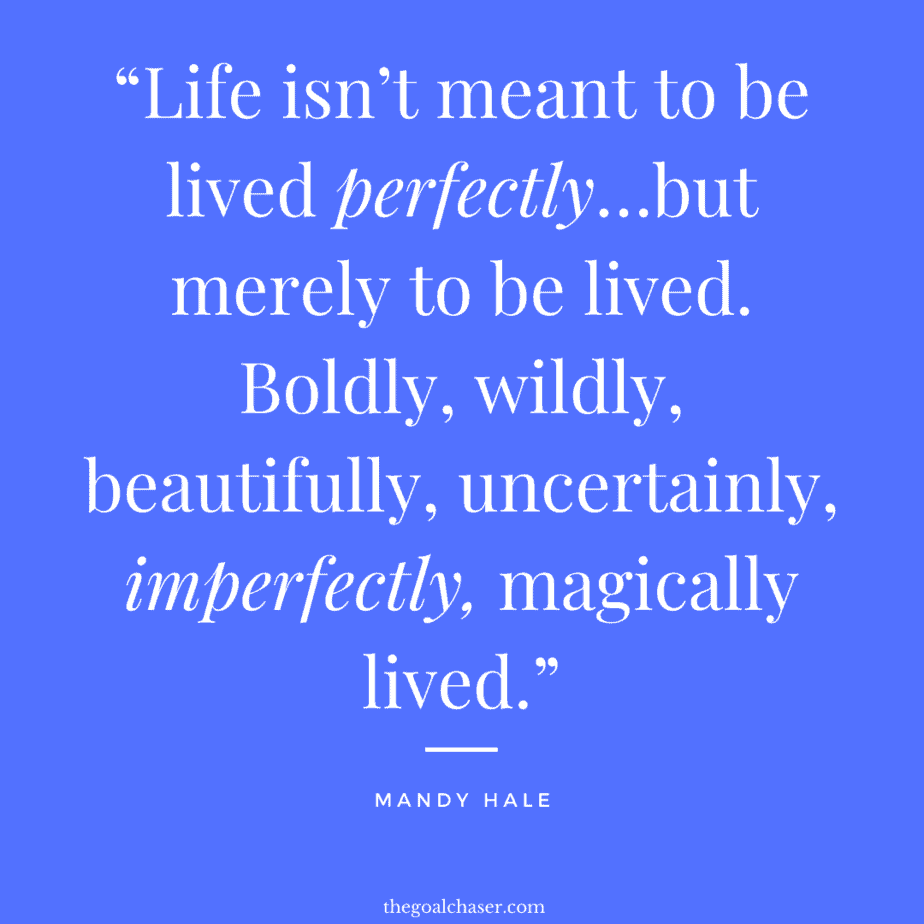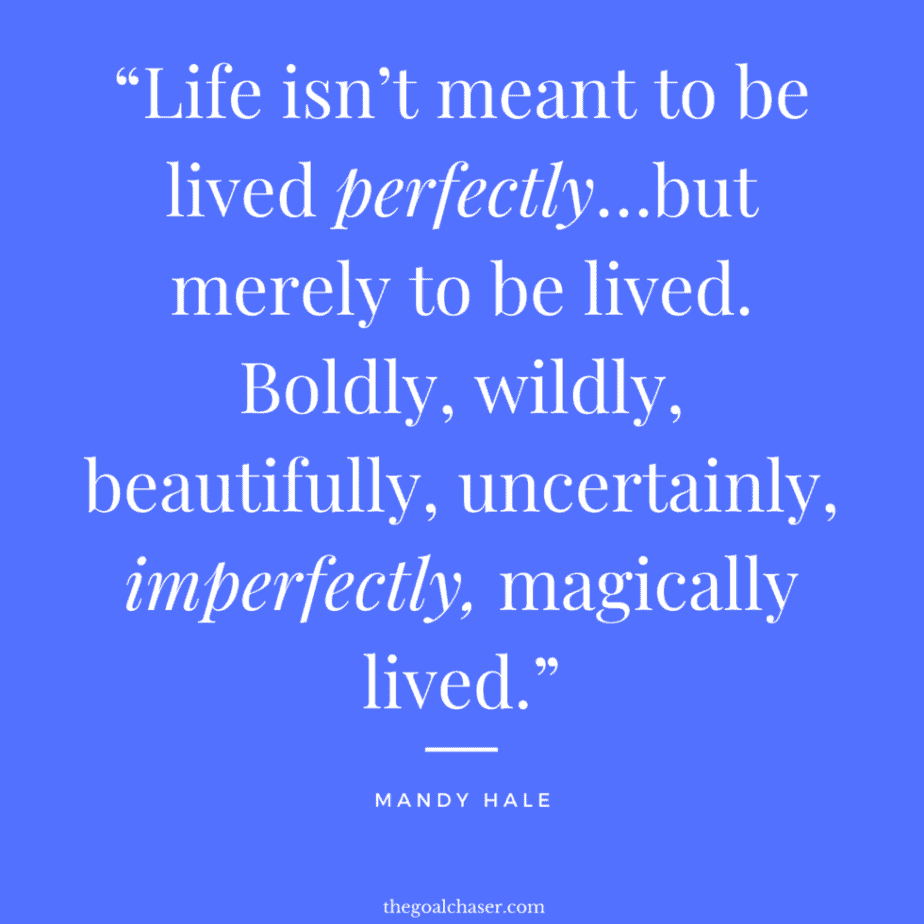 "Life isn't meant to be lived perfectly…but merely to be lived. Boldly, wildly, beautifully, uncertainly, imperfectly, magically lived." Mandy Hale
Imperfect Quotes & Sayings
"I like any film where the female characters are complex and have a functioning imperfection." Jenny Slate
"We are all full of weakness and errors; let us mutually pardon each other our follies – it is the first law of nature." Voltaire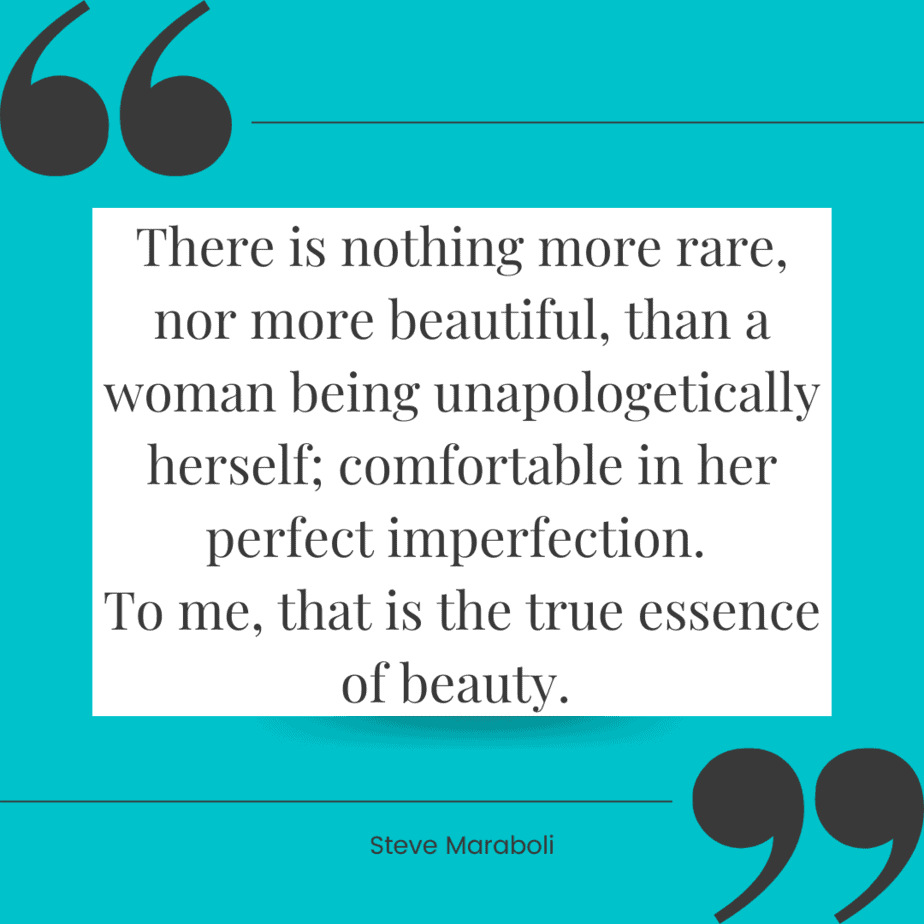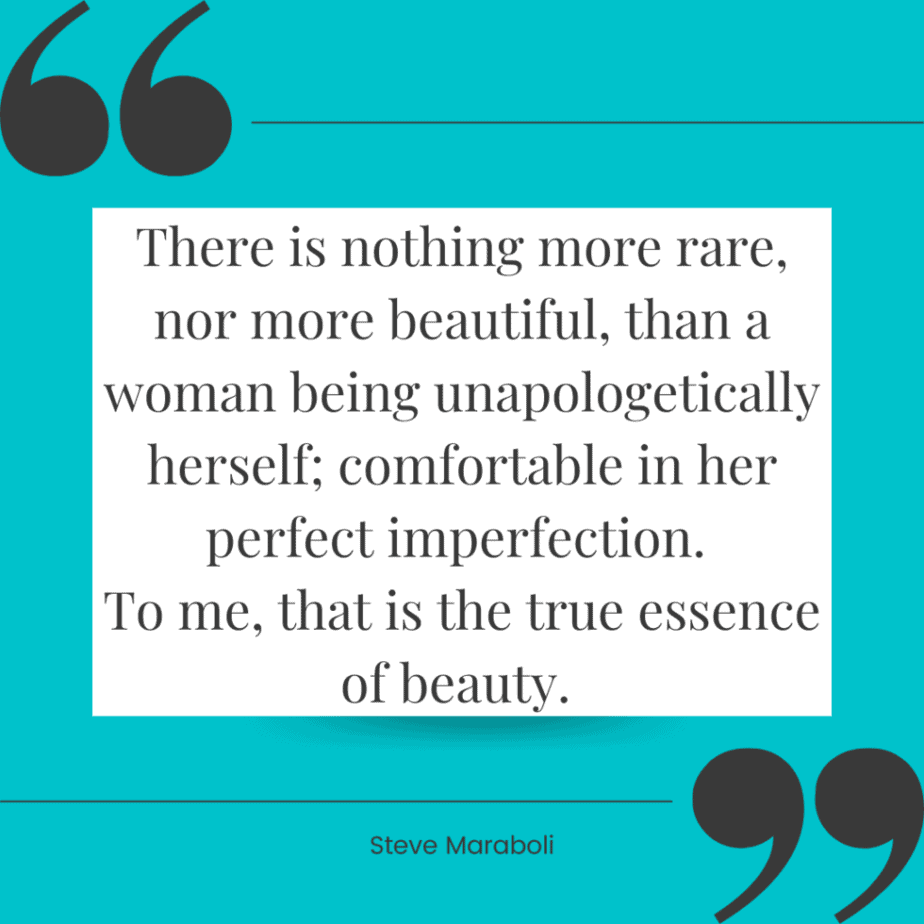 "There is nothing more rare, nor more beautiful, than a woman being unapologetically herself; comfortable in her perfect imperfection. To me, that is the true essence of beauty." Steve Maraboli
"If you ask people what attracted them to the person they love, they never tell you of some perfect feature that focused them on sheer surfaces but rather an imperfection that allowed them to see into their uncharted depths." Eugene Kennedy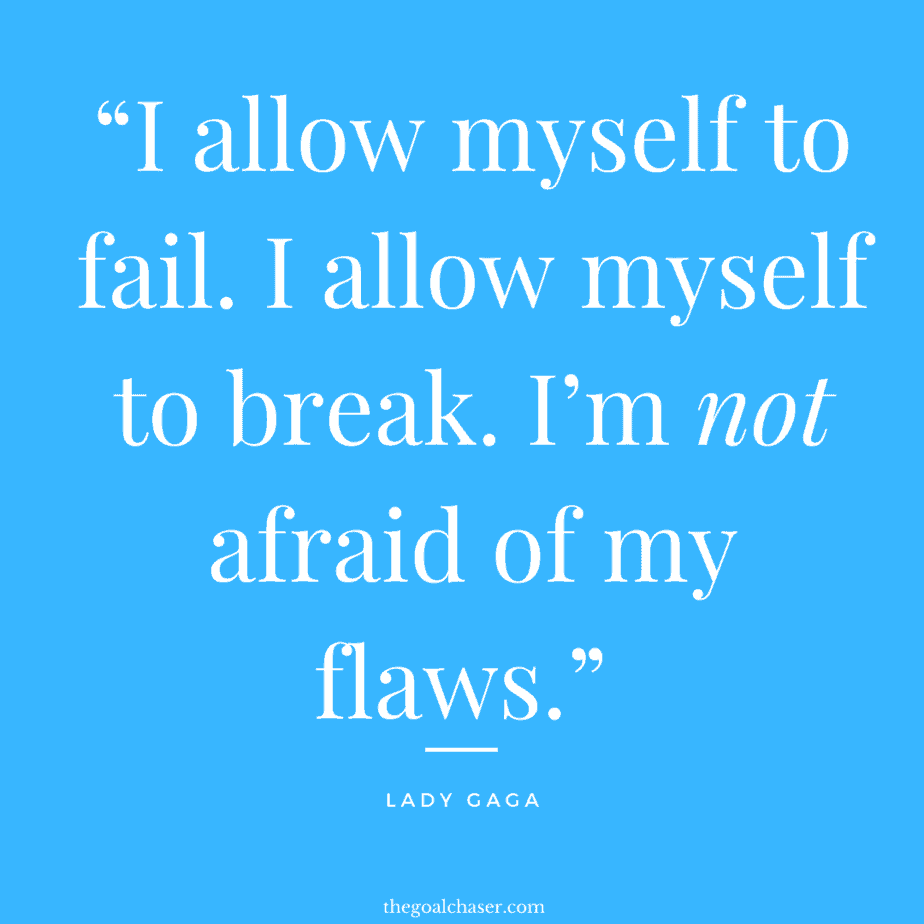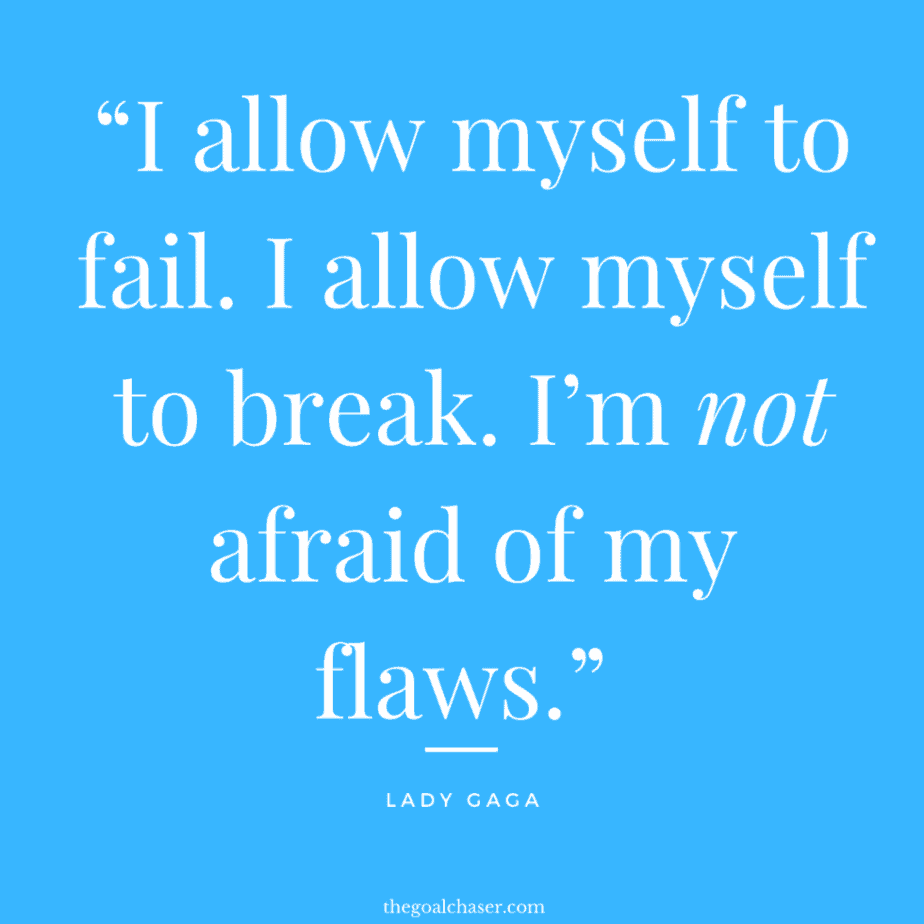 "I allow myself to fail. I allow myself to break. I'm not afraid of my flaws." Lady Gaga
"I don't love Photoshop; I like imperfection. It doesn't mean ugly. I love a girl with a gap between her teeth, versus perfect white veneers. Perfection is just… boring. Perfect is what's natural or real; that is beauty." Marc Jacobs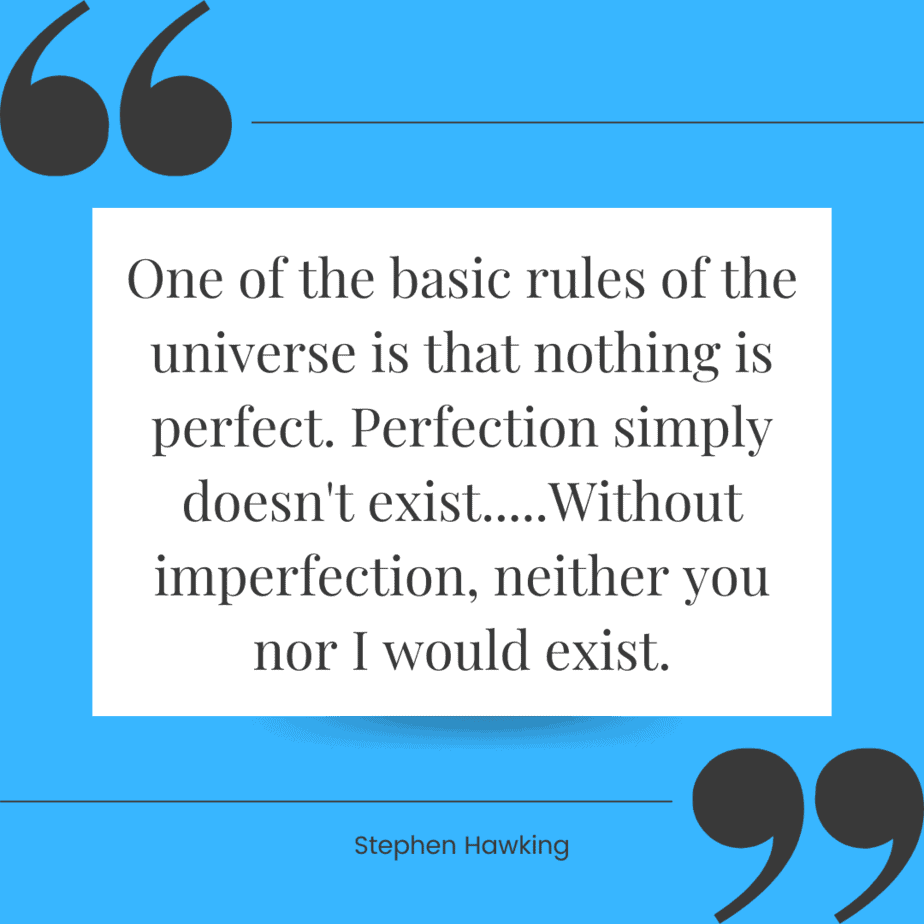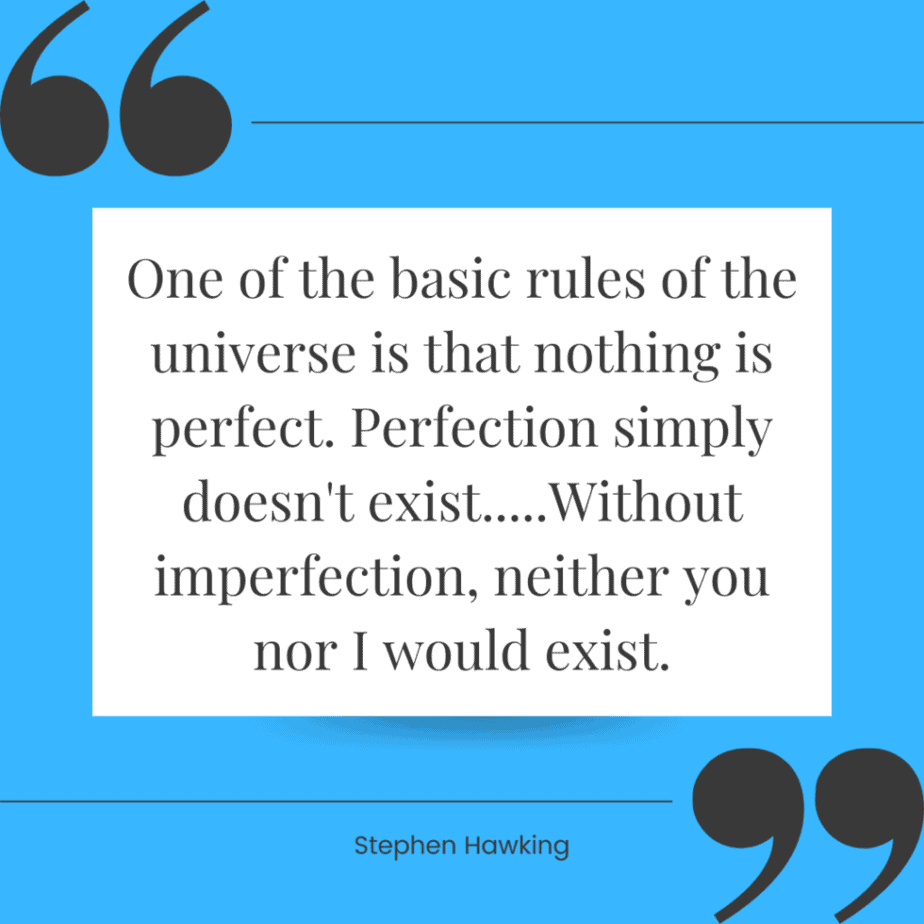 "One of the basic rules of the universe is that nothing is perfect. Perfection simply doesn't exist…..Without imperfection, neither you nor I would exist" Stephen Hawking
"Life is not always perfect. Like a road, it has many bends, ups and down, but that's its beauty." Amit Ray
"No person is completely wicked, just as no person is perfect. We are all grey" Sweety Shinde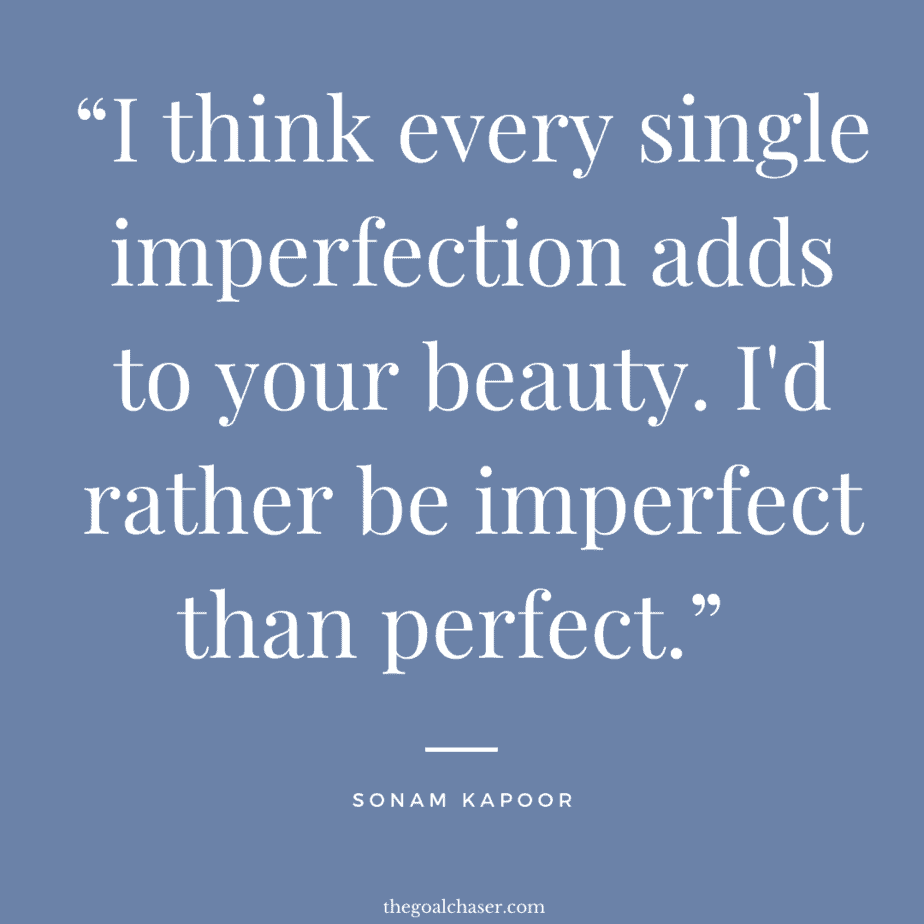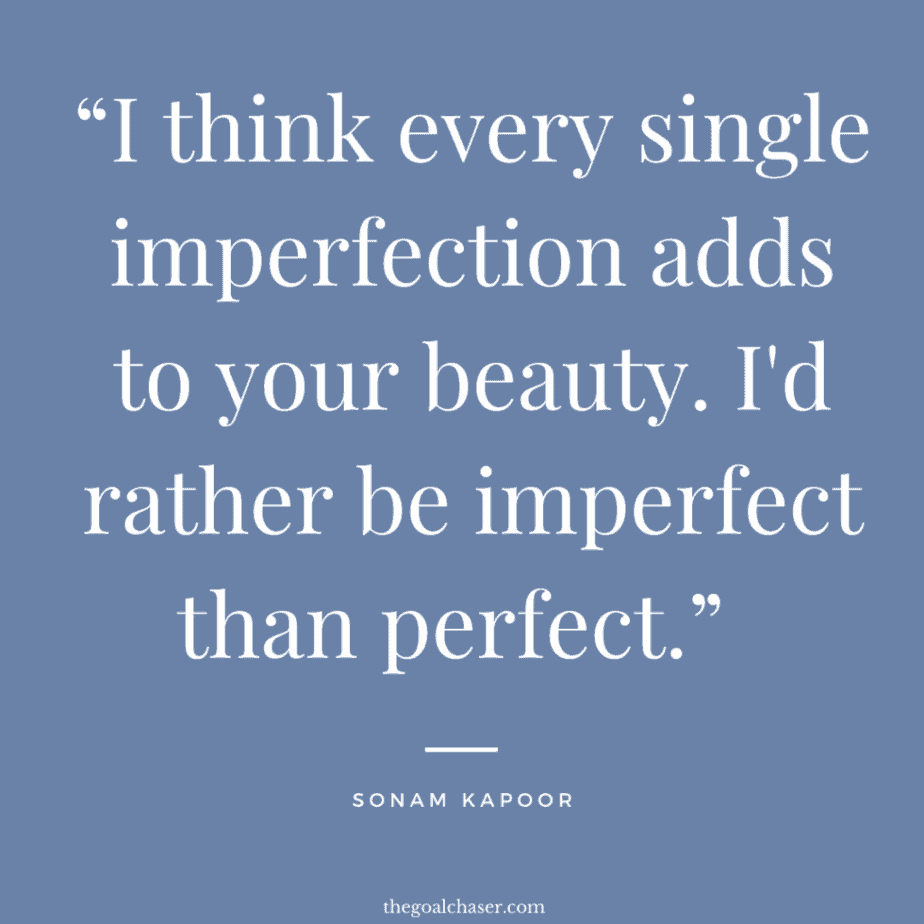 "I think every single imperfection adds to your beauty. I'd rather be imperfect than perfect." Sonam Kapoor
"There is no real beauty without some slight imperfection." James Salter
Look beyond Instagram false 'perfection'. The above quotes about imperfection from people who have managed to find their own unique ways of dealing with perceived 'flaws' and those who have embraced them successfully are very soothing and cathartic to the soul. I hope they bring you peace and inspiration.
For more inspiring quotes and articles, be sure to check out: