Words To Describe Moods – (List of Mood Words)
How Do You Describe Moods?
A mood is a state of mind and can be described with adjectives such as happy, sad, angry, excited, scared, or any other emotion.
Moods tend to be a temporary state of mind, however, we all know people who tend to have their 'set' moods!
When you are trying to describe a mood, it is often helpful to think about what caused the mood.
For example, if someone is feeling sad, you might ask what happened to make them feel that way. If someone is feeling happy, you might ask what they are looking forward to or what good things have happened recently.
Moods can be short-lived or long-lasting. They can also be contagious, so be sure to keep your distance from those people who appear to be in a bad mood!
Moods are an important part of our lives. They can affect how we feel about ourselves, other people, and the world around us.
They can also affect how we behave. For example, if you are in a bad mood, you might be more likely to snap at someone or get into an argument.
Related: How to Change Your Mood (It's Easier Than You Think)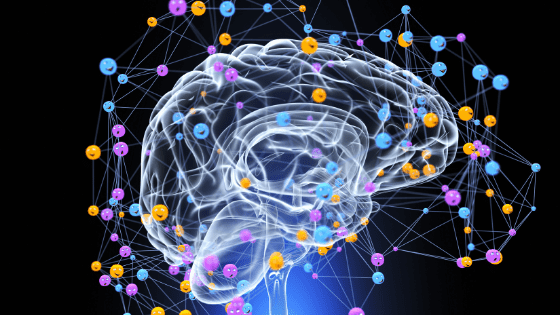 List of Mood Words
Here is a great list of words that can be used to describe moods of all types:
affectionate
alert
aloof
amused
angry
annoying
anxious
apathetic
awake
bewildered
bittersweet
blah
bored
bouncy
callous
calm
cantankerous
carefree
caring
cheerful
cheery
chilled
chipper
cold
complacent
confident
content
cynical
ditzy
dorky
eager
earnest
easy-going
edgy
emotional
empathetic
energized
enraged
enthralled
enthusiastic
envious
excited
exhausted
fantastic
fearful
flirty
frustrated
frustrating
funny
giddy
gloomy
goofy
grateful
groggy
grumpy
guilty
hangry
happy
high
honest
hopeful
humorous
hungry
hyper
hyperactive
idyllic
indifferent
infatuated
infuriated
interested
irate
jealous
lazy
lethargic
listless
lonely
loved
low
mad
manipulative
mean
melancholy
mellow
mischievous
moody
morose
motivated
mysterious
naughty
negative
nerdy
nervous
numb
obsessed
ominous
optimistic
painful
peaceful
pesky
pessimistic
playful
positive
pumped
quiet
reflective
rejuvenated
relaxed
relieved
resentful
restless
romantic
rushed
sad
satisfied
scared
sensitive
serene
settled
shocked
shy
silly
sleepy
stressed
sullen
surprised
sympathetic
tender
tense
testing
thankful
thoughtful
tired
triumphant
troubled
uncaring
uninterested
unmotivated
unnerved
unsettled
upbeat
uptight
whimsical
zen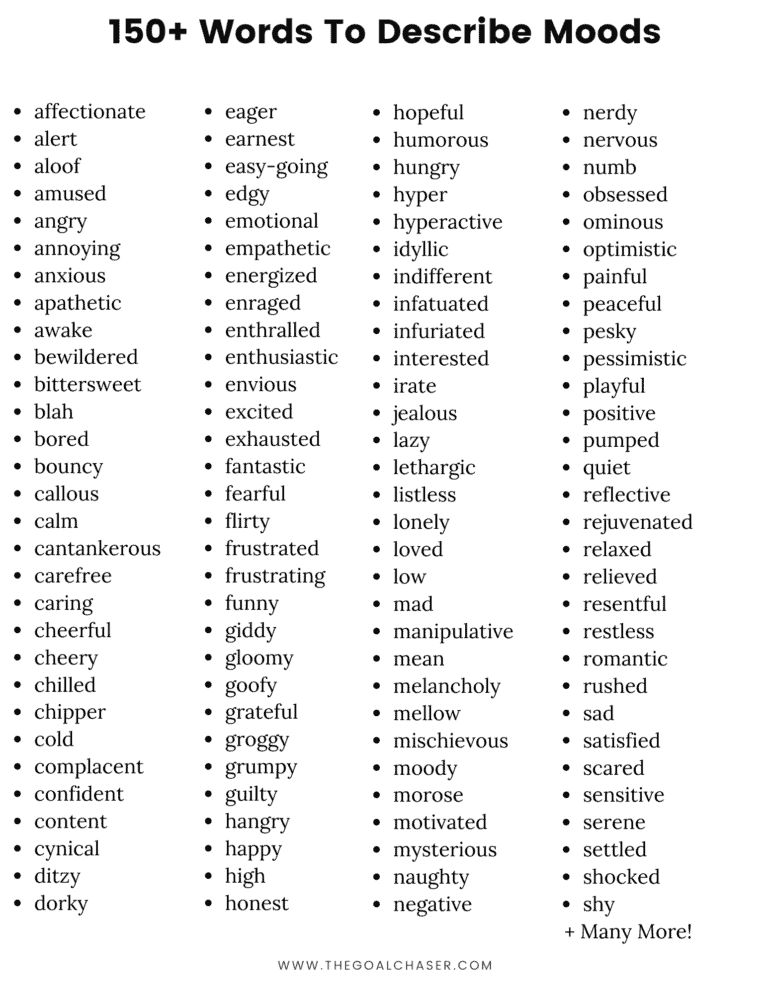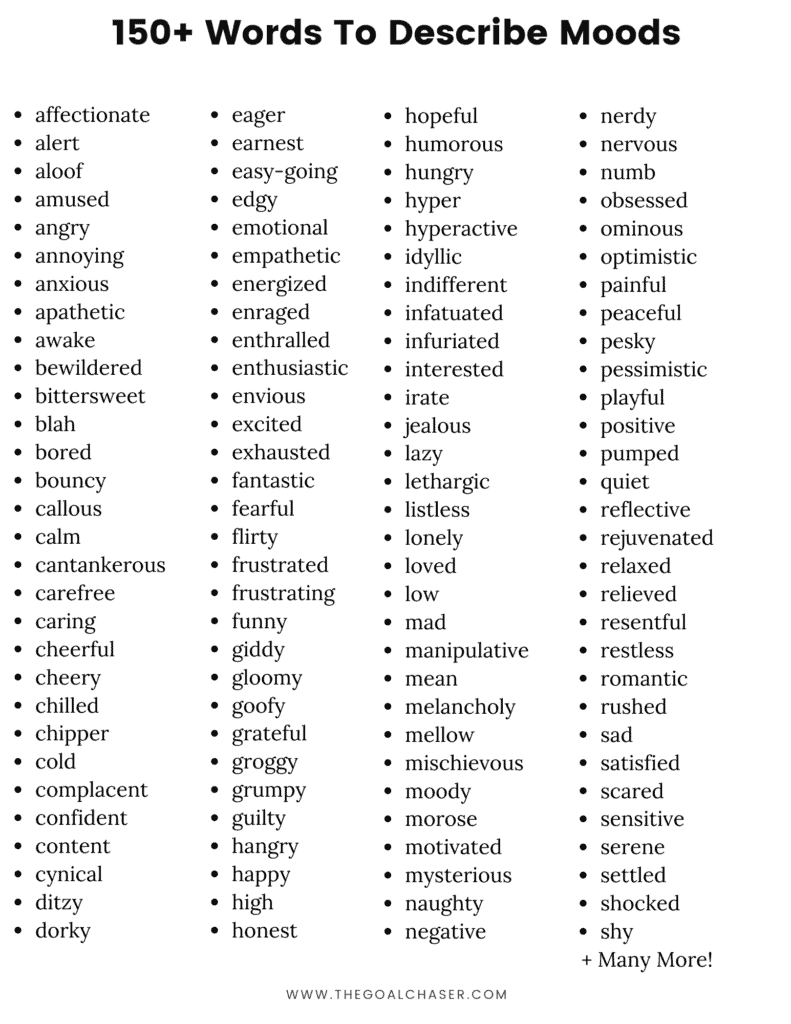 What are some positive mood words?
When we want to describe someone being in a positive, or happy mood, we can use mood words such as:
affectionate
alert
awake
blessed
blissful
calm
carefree
chilled
chipper
confident
content
dreamy
eager
earnest
ecstatic
empathetic
energized
energizing
enthusiastic
excited
fantastic
flirty
fun
funny
giddy
happy
honest
hopeful
humorous
interested
loving
motivated
optimistic
playful
positive
pumped
reflective
rejuvenated
relaxed
satisfied
tender
thankful
thoughtful
triumphant
upbeat
whimsical
zen
Difference between mood and personality
Moods are temporary states of mind that everyone experiences, while personality is a more lasting set of traits that makes up who you are.
Everyone has a unique personality, but everyone also goes through different moods.
For example, you might be in a bad mood today because you didn't get enough sleep last night, but that doesn't mean that you're a bad person.
Moods can be caused by lots of different things, like tiredness, hunger, or stress. They can also be caused by hormones, like during puberty or pregnancy. And they can be caused by medical conditions, like depression or anxiety.
Personality, however, is made up of different characteristics, like being shy or outgoing, optimistic or pessimistic, and organized or messy.
These traits are relatively stable, which means they don't change much over time.
Personality is thought to be caused by a combination of factors, like genes (things you inherit from your parents), environment (the place where you grew up), and experiences (things that happen to you).
So, moods are temporary states that everyone experiences, while personality is a more lasting set of traits.
If you're interested in reading more, be sure to check out: