Happy Words List – 70+ Words For Happy
We love a good list of words, and we especially love happy, positive, and encouraging words – so this is a great combination!
What are some happy words?
Happy words are adjectives (or describing words) that we can use to help explain a feeling of happiness.
Depending on the situation or context of an experience, the word that we can use to describe 'happiness' may vary greatly. For example, what might be appropriate amongst the friends, may not be appropriate in the workplace, yet it can still describe a state of feeling happy.
List of Happy Words
If you want to find a word to explain and describe happiness, then the following list will help give you some ideas and inspiration.
affirmative
affirmed
amused
awe
awesome

beaming
beauty
bemused
blessed
blest
blissful
blithe
buoyant

captivated
cheerful
cheery
chipper
chirpy
chuffed
content
contented

delighted
ecstatic
elated
energetic
entertained
enthusiastic
excited
exhilarated
exuberant
exultant

fantastic
gay
giddy
glad
gleeful
gracious
grateful
gratified

happy
hopeful
intoxicated
joking
jolly
joy
joyful
joyous
jubilant

laughing
lively
lucky
merry
mirthful
optimistic
overjoyed

peaceful
peppy
perky
pleasant
pleased
positive

rapt
rejoicing
satisfied
silly
smiling
sparkling
sunny

thankful
thrilled
tickled
upbeat
Happy Words List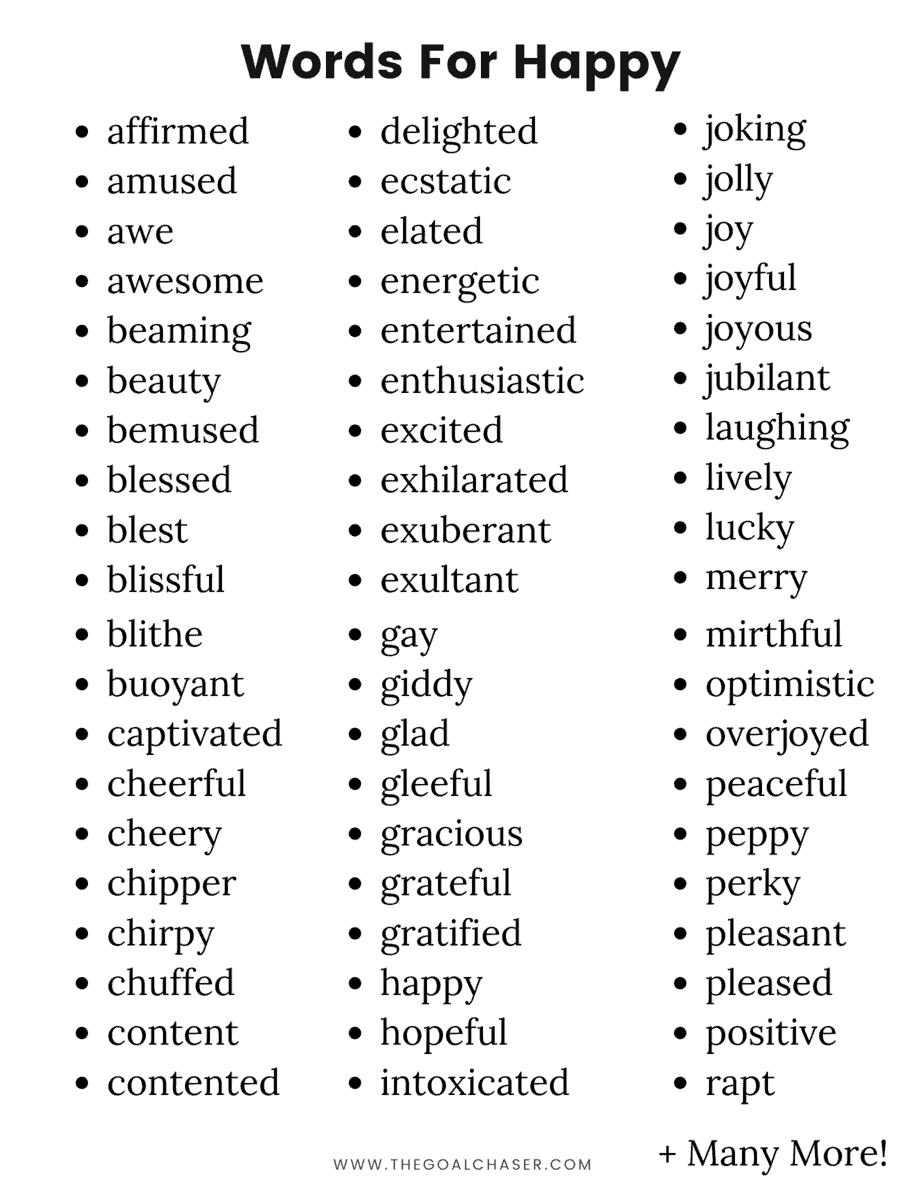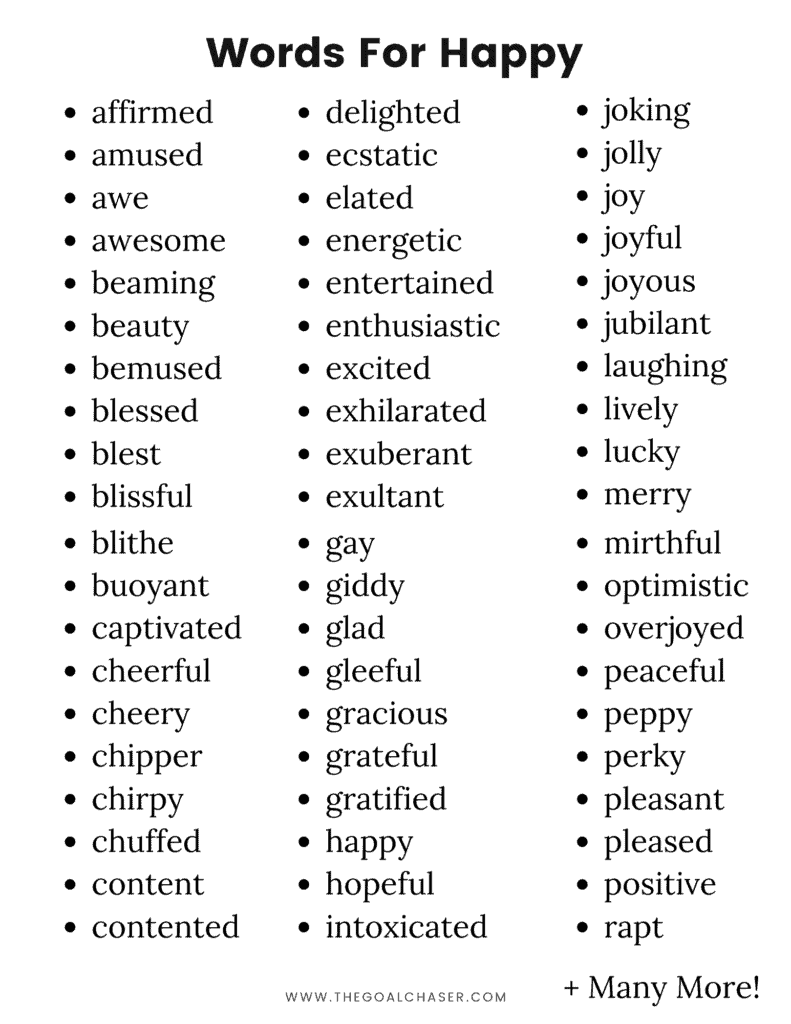 If you're interested in more inspiring and encouraging words, be sure to check out: