When you think of children, a multitude of adjectives come to mind.
They can be curious, energetic, imaginative, mischievous, and adorable, to name a few. They can also be challenging, relentless and messy! So, so messy.
But there are many other words that accurately describe children as well, including their personalities, their temperaments, what they like and dislike, how they look and how they behave. The most important thing to remember, is that they are all unique!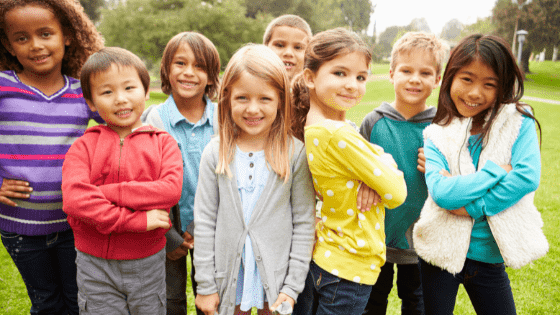 List of Words To Describe Children
active
adaptable
adorable
adventurous
affectionate
aloof
ambitious
animated
annoying
anxious
articulate
artistic
assertive
attentive
authentic
aware
beautiful
bold
brash
brave
bright
calm
careless
caring
cautious
challenging
charismatic
charming
chatty
cheerful
cheery
clever
clumsy
communicative
compassionate
confident
considerate
contemplative
courageous
crazy
creative
cute
daring
defiant
delightful
destructive
determined
devoted
diligent
dirty
distracted
dramatic
dreamers
dynamic
easy
easy-going
effervescent
efficient
emotional
enchanting
endearing
energetic
enterprising
entertaining
exuberant
faithful
fearless
fierce
fiery
flexible
forgetful
forgiving
friendly
fun
funny
fussy
generous
gentle
gifted
grateful
gullible
gutsy
happy
hard-workers
helpful
hilarious
honest
hungry
hyperactive
illogical
imaginative
individual
innocent
innovative
inquisitive
insightful
inspiring
intelligent
intense
inventive
involved
joyful
kind
keen
learners
logical
loud
loving
loyal
magnetic
mean
messy
mindful
mischievous
modest
motivated
naïve
naughty
nervous
nice
noisy
observant
old
opinionated
optimistic
original
passionate
patient
persistent
picky
playful
polite
positive
practical
proud
quick
quiet
reflective
repetitive
reserved
resilient
resourceful
responsible
routine
sad
selective
sensitive
shy
silly
skilled
sneaky
social
spirited
spontaneous
sporty
spunky
steadfast
strong
structured
sulky
sullen
sweet
talented
talkative
timid
tolerant
tough
trustworthy
unconventional
understanding
unique
unorganized
unrelenting
unwilling
wise
witty
zesty
Words To Describe Children's Personalities
We might describe a child's personality based on things like their: activity levels (reserved or hyperactive), their nature (eg. easy-going), their general mood, their sensory threshold and how they handle new situations and change:
adventurous
aloof
animated
anxious
bright
bubbly
caring
cautious
challenging
charismatic
charming
compassionate
curious
difficult
dramatic
easy-going
entertaining
fussy
hyperactive
inquisitive
loud
moody
negative
optimistic
playful
positive
practical
quiet
reflective
reserved
sensitive
talkative
If you're interested in more lists of great describing words to use, be sure to check out: