72 Funny Inspirational Quotes About Life
Inspirational quotes can be extremely motivating. They can also be a bit too serious.
So to keep things light, here are some of the best funny inspirational quotes about life, wisdom and success. Because life is supposed to be fun:
Funny Inspirational Quotes:
1.
"Hope for the Best. Expect the worst. Life is a play. We're unrehearsed." Mel Brooks
2.
"People often say that motivation doesn't last. Well, neither does bathing; that's why we recommend it daily." Zig Ziglar
3.
"Do not take life too seriously. You will never get out of it alive." Elbert Hubbard
4.
"I always wanted to be somebody, but now I realize I should have been more specific." Lily Tomlin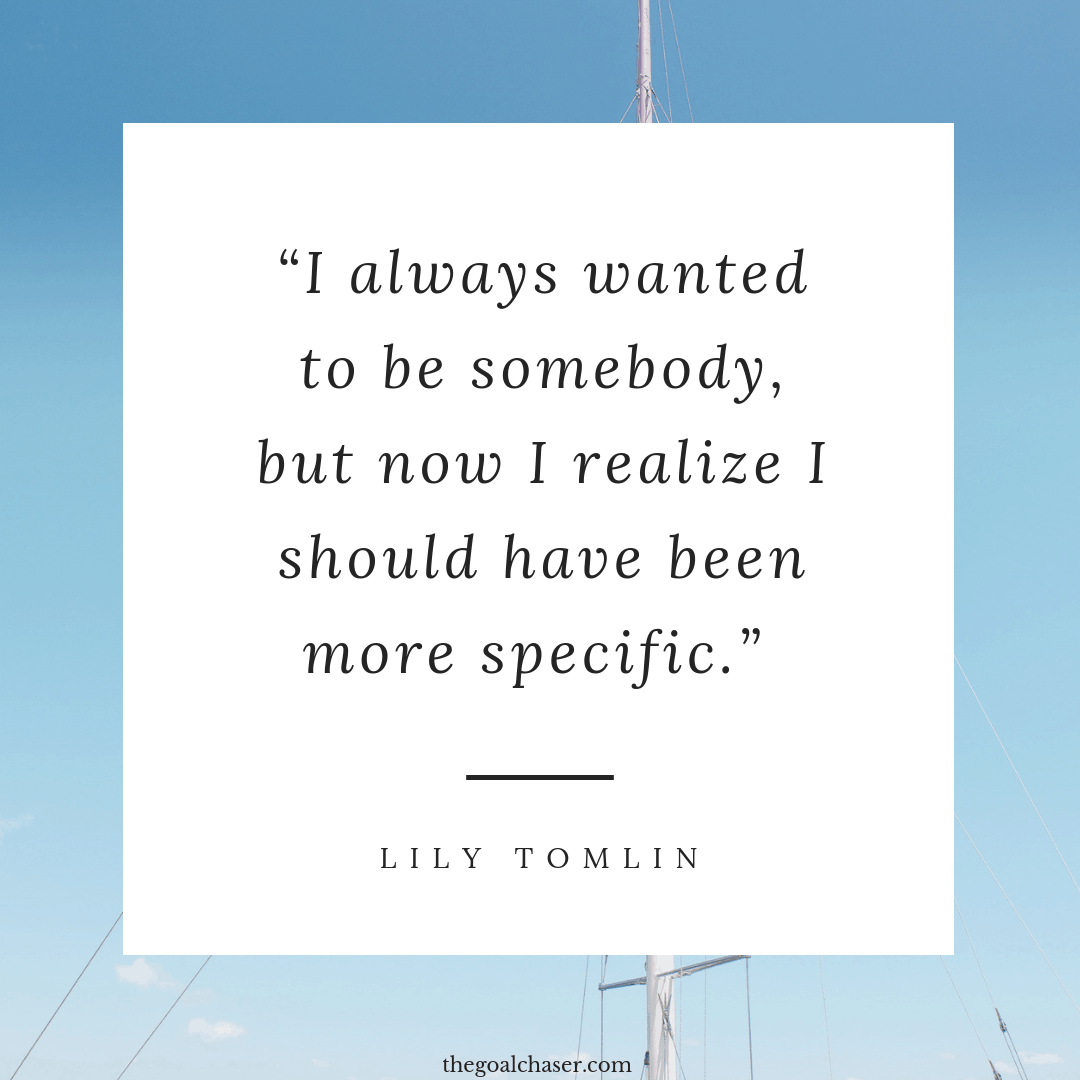 5.
"Here is a test to find whether your mission on Earth is finished – If you're alive, it isn't." Richard Bach
6.
"When you're in jail, a good friend will be trying to bail you out. A best friend will be in the cell next to you saying, 'Damn, that was fun'." Groucho Marx
7.
"If at first you don't succeed, then skydiving definitely isn't for you." Steven Wright
8.
"Optimist: someone who figures that taking a step backward after taking a step forward is not a disaster, it's more like a cha-cha." Robert Brault
9.
"Never put off until tomorrow what you can do the day after tomorrow." Mark Twain
10.
"You can live to be a hundred if you give up all the things that make you want to live to be a hundred." Woody Allen
11.
"There are two ways to pass a hurdle: leaping over or plowing through…There needs to be a monster truck option." Jeph Jacques
12.
"When something goes wrong in your life just yell 'PLOT TWIST' and move on". Molly Weis
13.
"I find television very educational. Every time someone turns it on, I go in the other room and read a book." Groucho Marx
14.
"The reason I talk to myself is because I'm the only one whose answers I accept." George Carlin
15.
"Insanity is doing the same thing, over and over again, but expecting different results." Albert Einstein
16.
"I've learned that you can tell a lot about a person by the way (s)he handles these three things: a rainy day, lost luggage, and tangled Christmas tree lights." Maya Angelou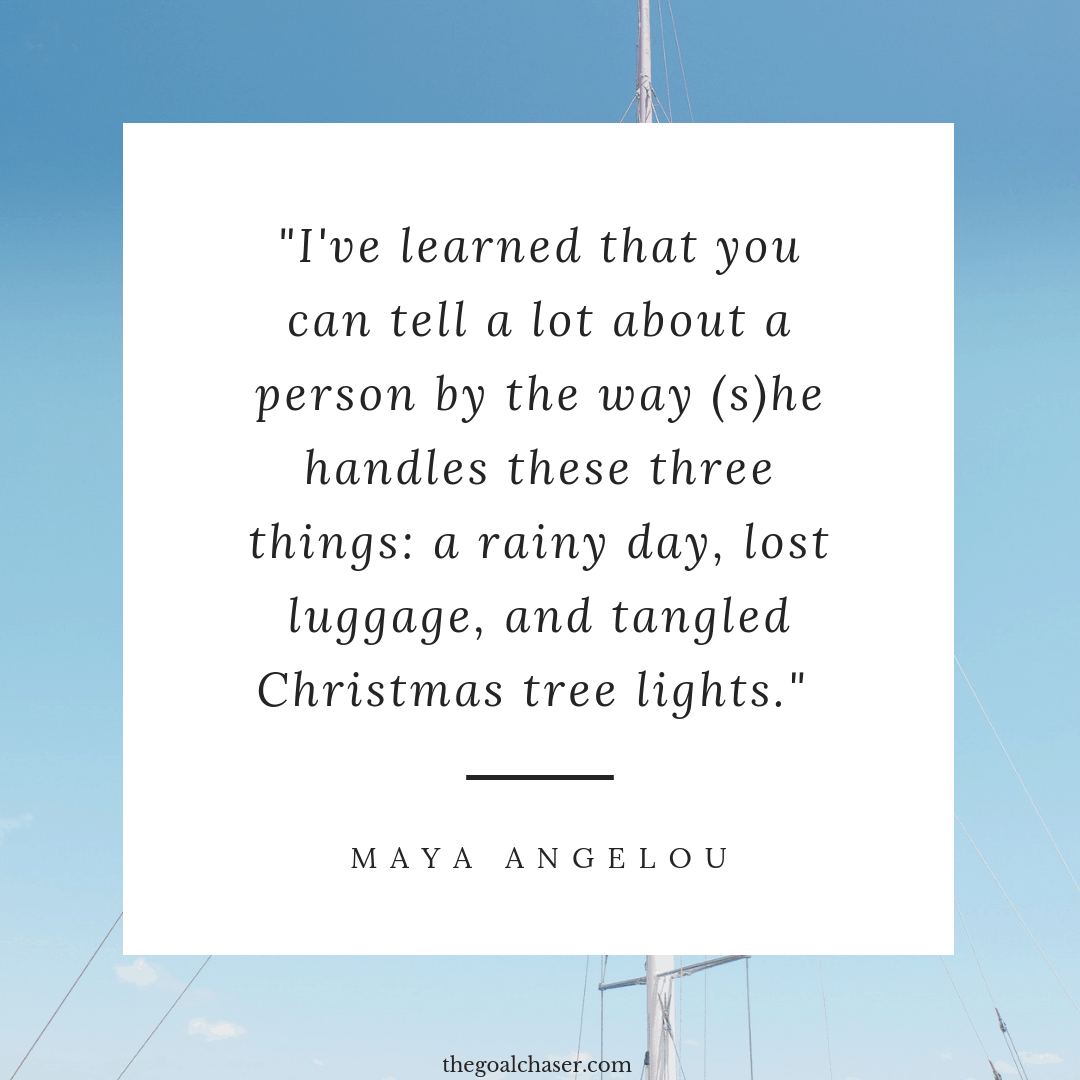 17.
"If at first you don't succeed, try, try again. Then quit. No use being a damn fool about it." W.C. Fields
18.
"If you think you are too small to be effective, you have never been in the dark with a mosquito." Betty Reese
19.
"Fantasy is a necessary ingredient in living, it's a way of looking at life through the wrong end of a telescope." Dr. Seuss
Funny Encouraging Quotes
20.
"Every now and then I like to do as I'm told, just to confuse people." Tamora Pierce
21.
"There's a fine line between genius and insanity. I have erased this line." Oscar Levant
22.
"If a cluttered desk is a sign of a cluttered mind, of what, then, is an empty desk a sign?" Albert Einstein
23.
"There are no traffic jams along the extra mile." Roger Staubach
24.
"Even a stopped clock is right twice every day. After some years, it can boast of a long series of successes." Marie von Ebner-Eschenbach
25.
"You have brains in your head. You have feet in your shoes. You can steer yourself any direction you choose. You're on your own. And you know what you know. And YOU are the one who'll decide where to go." Dr. Seuss
26.
"History will be kind to me for I intend to write it." Winston S. Churchill
27.
"I like work: it fascinates me. I can sit and look at it for hours." Jerome K. Jerome
28.
"A mind is like a parachute. It doesn't work if it is not open." Frank Zappa
29.
"When I was a boy of fourteen, my father was so ignorant I could hardly stand to have the old man around. But when I got to be twenty-one, I was astonished at how much he had learned in seven years." Mark Twain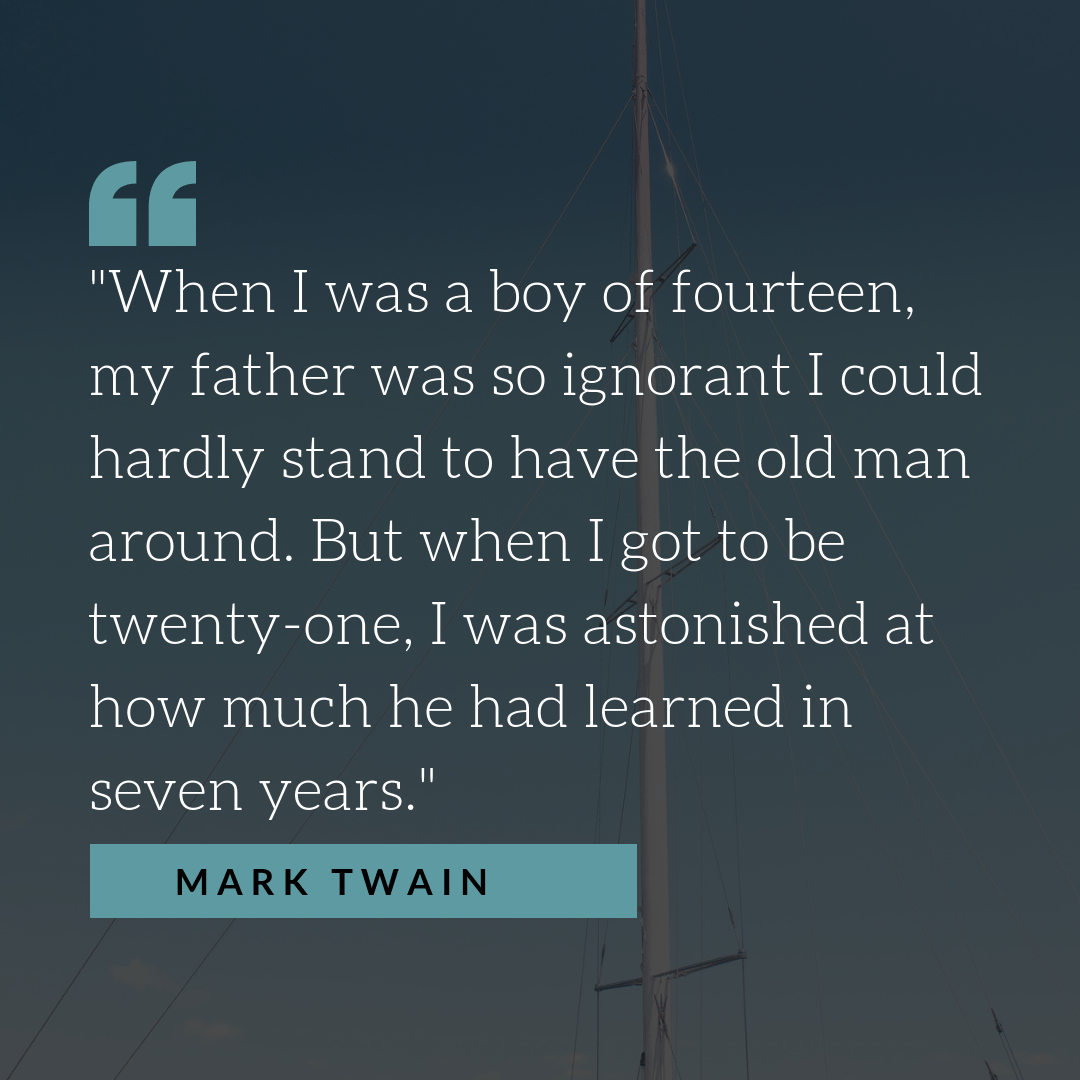 30.
"I suppose I'll have to add the force of gravity to my list of enemies." Lemony Snicket
31.
"Remember, today is the tomorrow you worried about yesterday." Dale Carnegie
32.
"If you cannot get rid of the family skeleton, you may as well make it dance". George Bernard Shaw
33.
"Opportunity is missed by most people because it is dressed in overalls and looks like work." Thomas Edison
34.
"Failure is the condiment that gives success its flavor." Truman Capote
35.
You can complain about the direction of your life all you want, but until you sit in the driver's seat and begin to drive yourself, you aren't going to get where you want to go! Les Brown
36.
"I cannot afford to waste my time making money." Louis Agassiz
37.
"My therapist told me the way to achieve true inner peace is to finish what I start. So far, I've finished two bags of M&Ms and a chocolate cake. I feel better already." Dave Barry
38.
"Honest criticism is hard to take, particularly from a relative, a friend, an acquaintance, or a stranger." Franklin P. Jones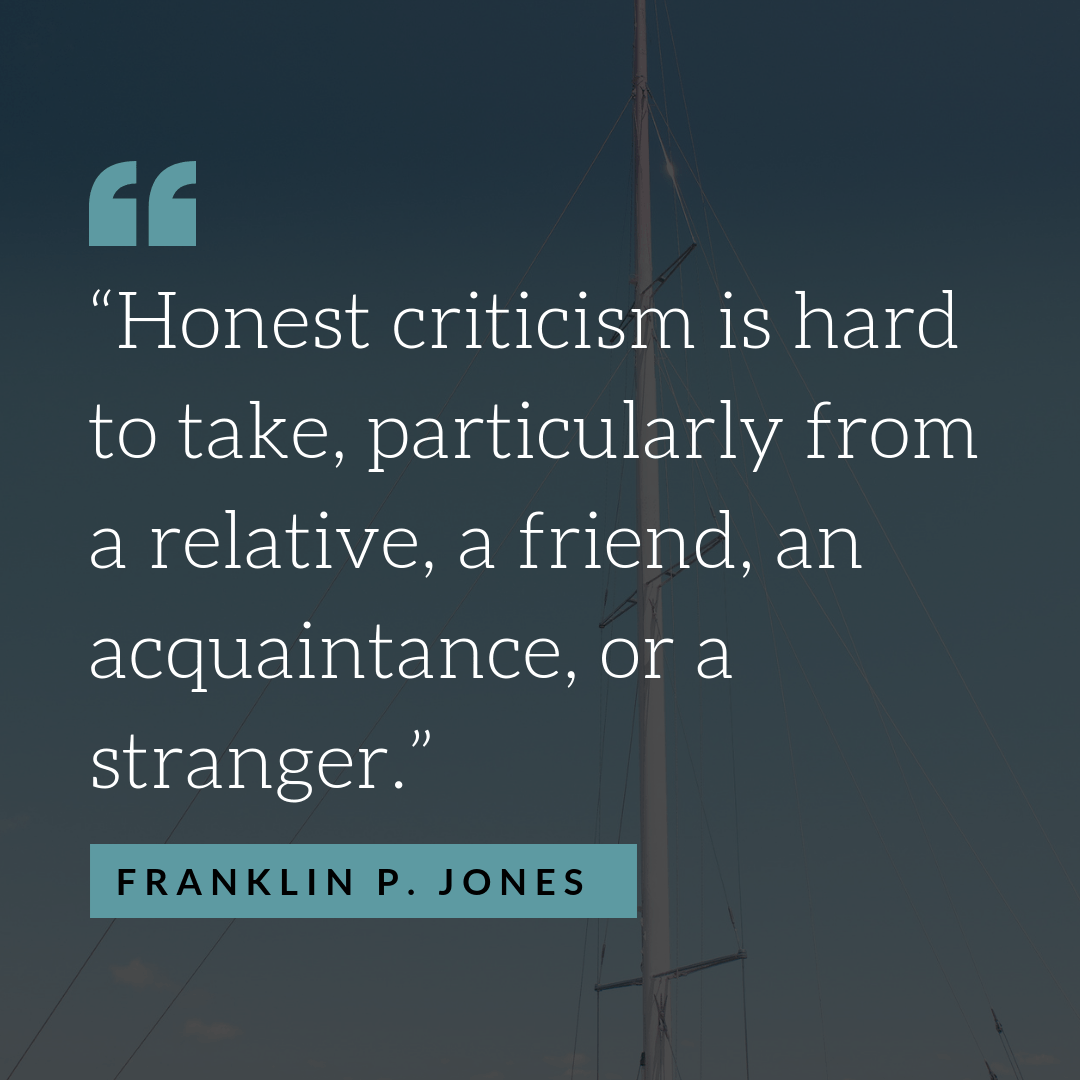 39.
"If you don't know where you are going, you might wind up someplace else." Yogi Berra
Funny Motivational Quotes
40.
"It took me fifteen years to discover I had no talent for writing, but I couldn't give it up because by then I was too famous." Robert Benchley
41.
"Stories of imagination tend to upset those without one." Terry Pratchett
42.
"Luck is what you have left over after you give 100 percent." Langston Coleman
43.
"An old dog can learn new tricks. If your enthusiasm has lost its vitality, do everything possible to revive it." Don McArt
44.
"Opportunity does not knock, it presents itself when you beat down the door." Kyle Chandler
45.
"I didn't fail the test. I just found 100 ways to do it wrong." Benjamin Franklin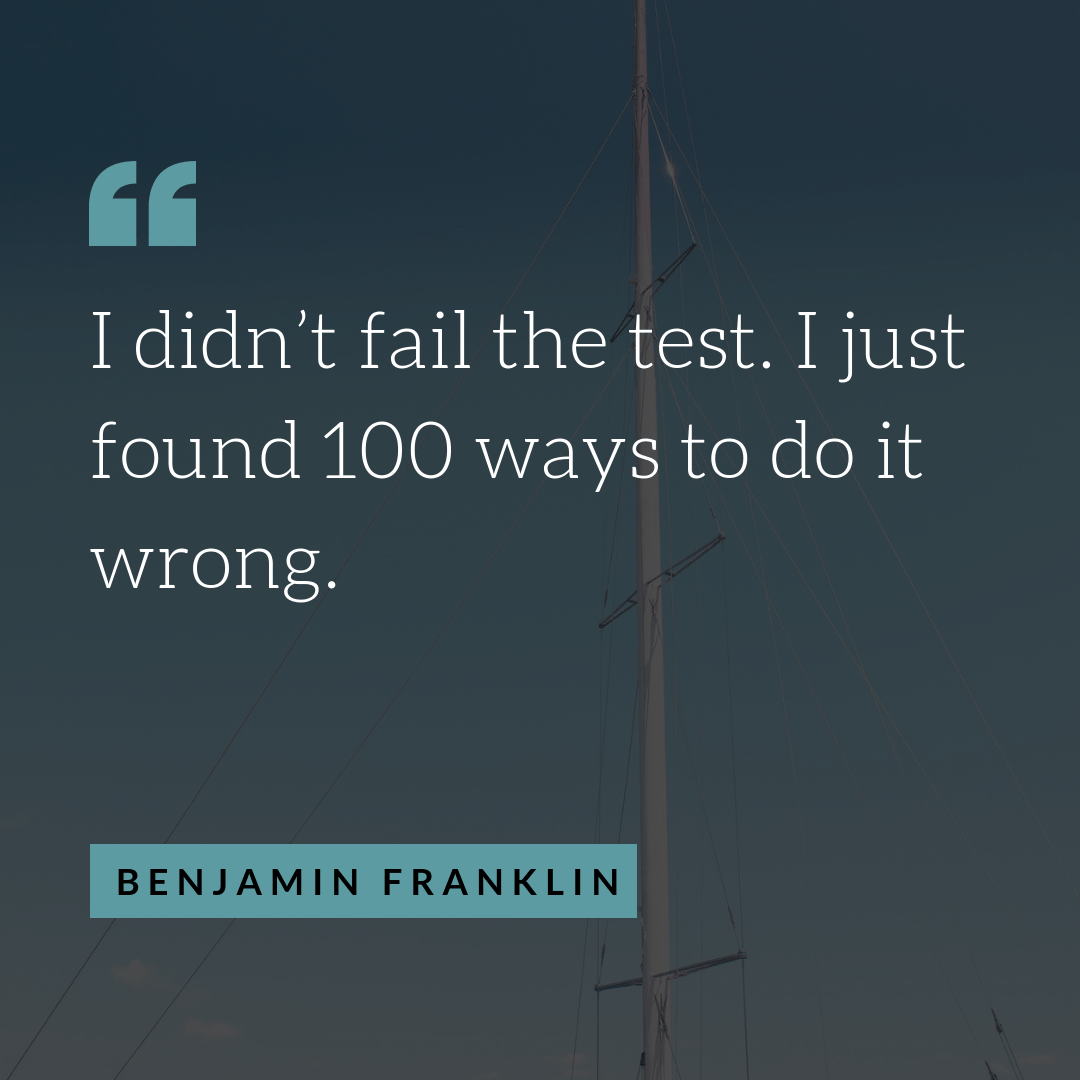 46.
"I never travel without my diary. One should always have something sensational to read on the train." Oscar Wilde
47.
"Love can change a person the way a parent can change a baby- awkwardly, and often with a great deal of mess." Lemony Snicket
48.
"Too much of a good thing can be wonderful." Mae West
49.
"When I hear somebody sigh, Life is hard, I am always tempted to ask, 'Compared to what?'" Sydney Harris
50.
"The elevator to success is out of order. You'll have to use the stairs… one step at a time." Joe Girard
51.
"We don't stop playing because we grow old; we grow old because we stop playing." George Bernard Shaw
52.
"Even if you are on the right track, you'll get run over if you just sit there." Will Rogers
53.
"People say nothing is impossible, but I do nothing every day." A.A. Milne (Winnie The Pooh)
54.
"You must learn from the mistakes of others. You can't possibly live long enough to make them all yourself." Sam Levenson
55.
"Age is of no importance unless you're a cheese." Billie Burke
56.
"A diamond is merely a lump of coal that did well under pressure." Unknown
57.
"The minute you settle for less than you deserve, you get even less than you settled for." Maureen Dowd
58.
"Think left and think right and think low and think high. Oh, the thinks you can think up if only you try!" Dr. Seuss
59.
"The key to success is not through achievement but through enthusiasm." Malcolm Forbes
60.
"The difference between genius and stupidity is; genius has its limits." Albert Einstein
61.
"Never let your sense of morals prevent you from doing what is right." Isaac Asimov
62.
"If you're going to be able to look back on something and laugh about it, you might as well laugh about it now." Marie Osmond
63.
"How many roads must a man walk down before he admits he's lost?" Anonymous
64.
"If you think you are too small to make a difference, try sleeping with a mosquito." Dalai Lama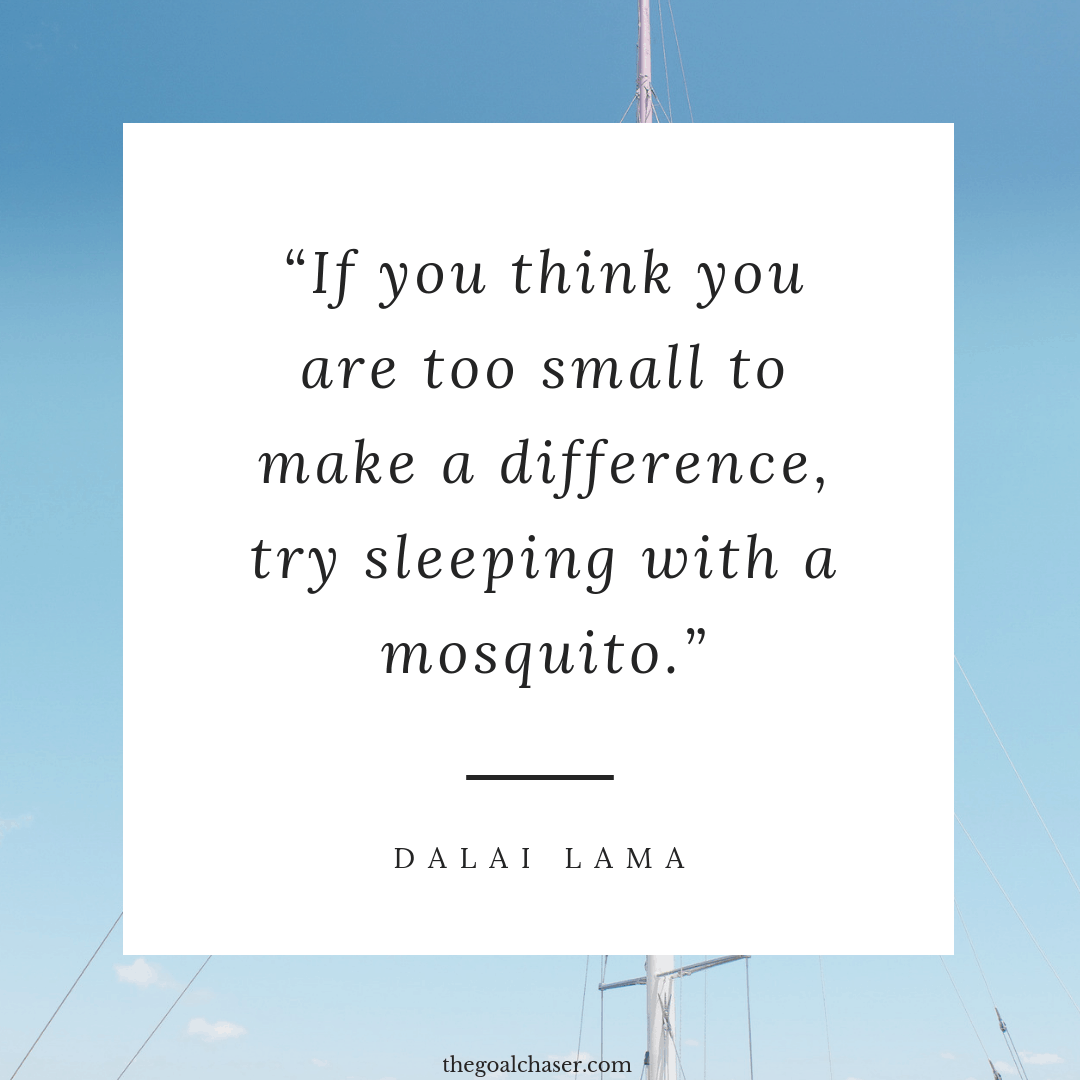 65.
"I know God will not give me anything I can't handle. I just wish He didn't trust me so much". Mother Teresa
66.
"Wisdom comes from experience. Experience is often a result of lack of wisdom." Terry Pratchett
67.
"The more you weigh, the harder you are to kidnap. Stay safe. Eat cake." Unknown
68.
"I walk around like everything is fine, but deep down inside my shoe, my sock is sliding off." Unknown
69.
"It's okay to look at the past and the future. Just don't stare." Lisa Lieberman-Wang
70.
"Get your facts first, then you can distort them as you please." Mark Twain
71.
"I have to be successful because I like expensive things." Lisa Lieberman-Wang
72.
"I have never developed indigestion from eating my words." Winston Churchill
Looking for more funny inspirational quotes? Check out these: