How To Be Happy With What You Have – 24 Quotes To Encourage You
Being Happy With What You Have
I'm super big on the whole learning to 'love yourself' and 'being happy with yourself' idea. The people who are able to really learn this amazing skill will go far in life.
But what about when you can apply this concept to your entire life? And actually, be happy with what you have? Right now. All the good and even the 'needs improvement' sections of your life?
Not beating yourself up, not comparing with others and not thinking that the 'grass is always greener'.
Its life changing.
It doesn't mean settling or striving for just mediocre in life. It's learning contentment and gratitude for all the good that you do have and appreciating the bad that you don't have.
If you're needing a reminder of how to be more content, more grateful (and therefore much happier) – then check out the following inspiring quotes.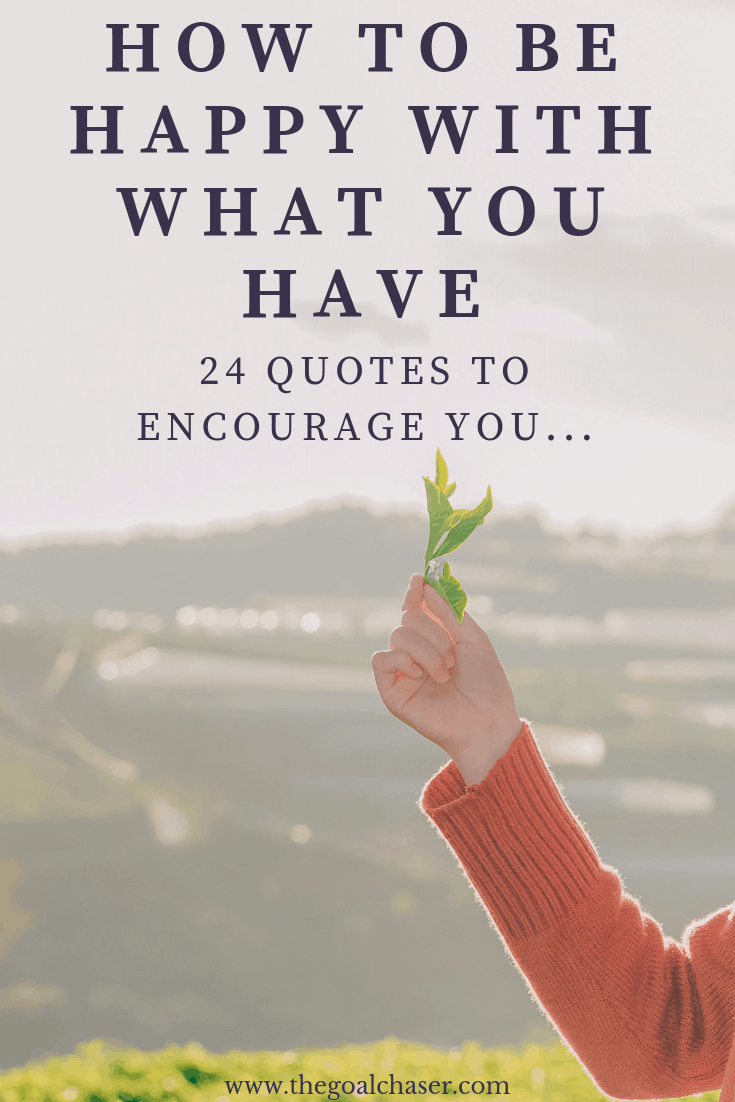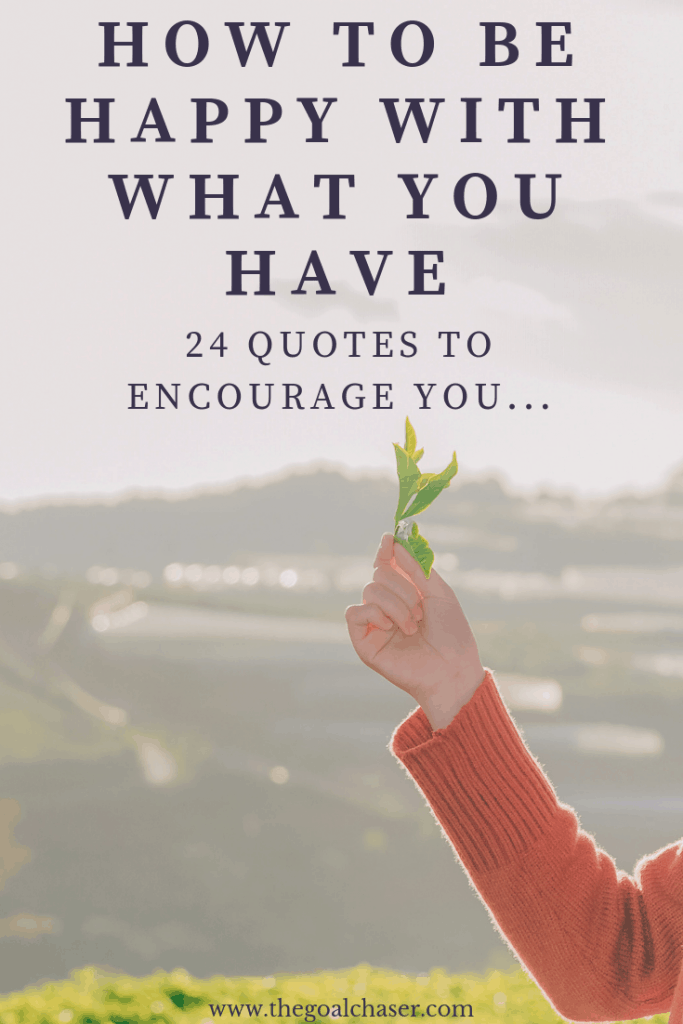 Quotes About Being Happy with What You Already Have
"Be happy with what you have. Be excited about what you want." Alan Cohen
"Now and then it's good to pause in our pursuit of happiness and just be happy." Anonymous
"Be happy with what you have and are, be generous with both, and you won't have to hunt for happiness." William E. Gladstone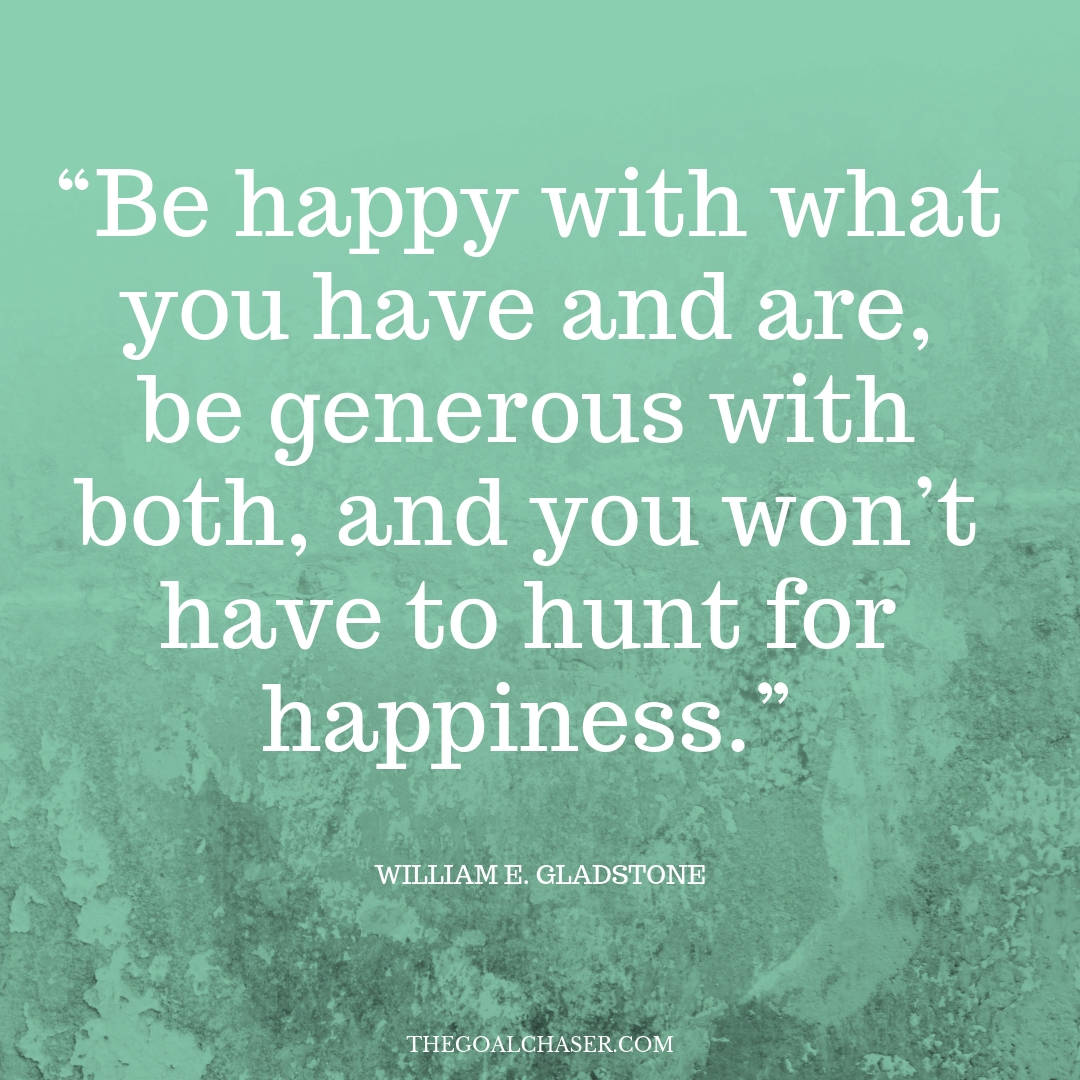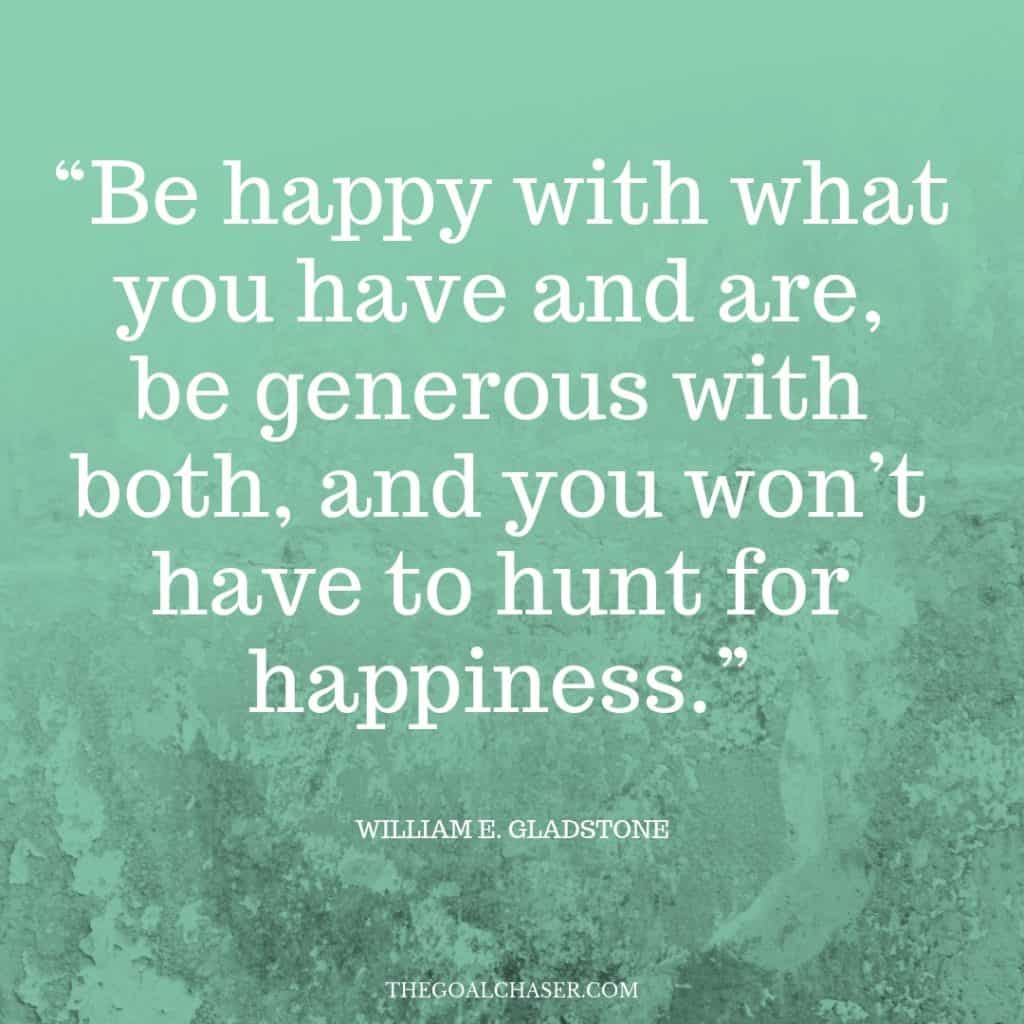 "Make peace with your now moment. Live in this very moment and be happy with what you have. Joy enters when we stop complaining about the troubles we have and offering thanks for all the troubles we don't have. And be aware, you have to fight through some bad days to earn the best days of your life." Angie Karan
"Most folks are about as happy as they make up their minds to be." Abraham Lincoln
"Happiness. Contentment. Inner peace. Have you ever gone looking for something only to realize you had it with you the whole time?" Anonymous
"The only thing that will make you happy is being happy with who you are, and not who people think you are." Goldie Hawn
"You are only a poor person if you are not happy with what you have." Debasish Mridha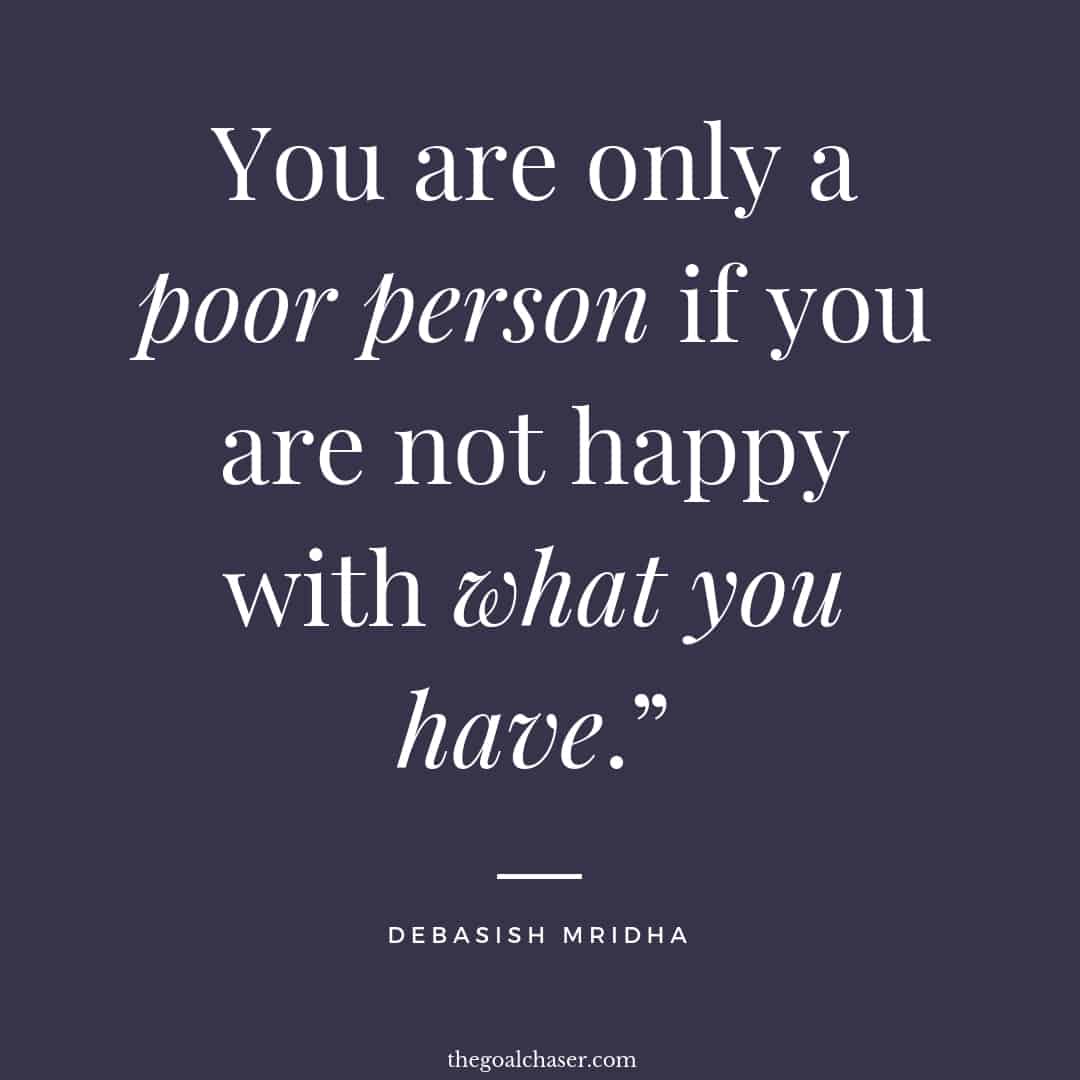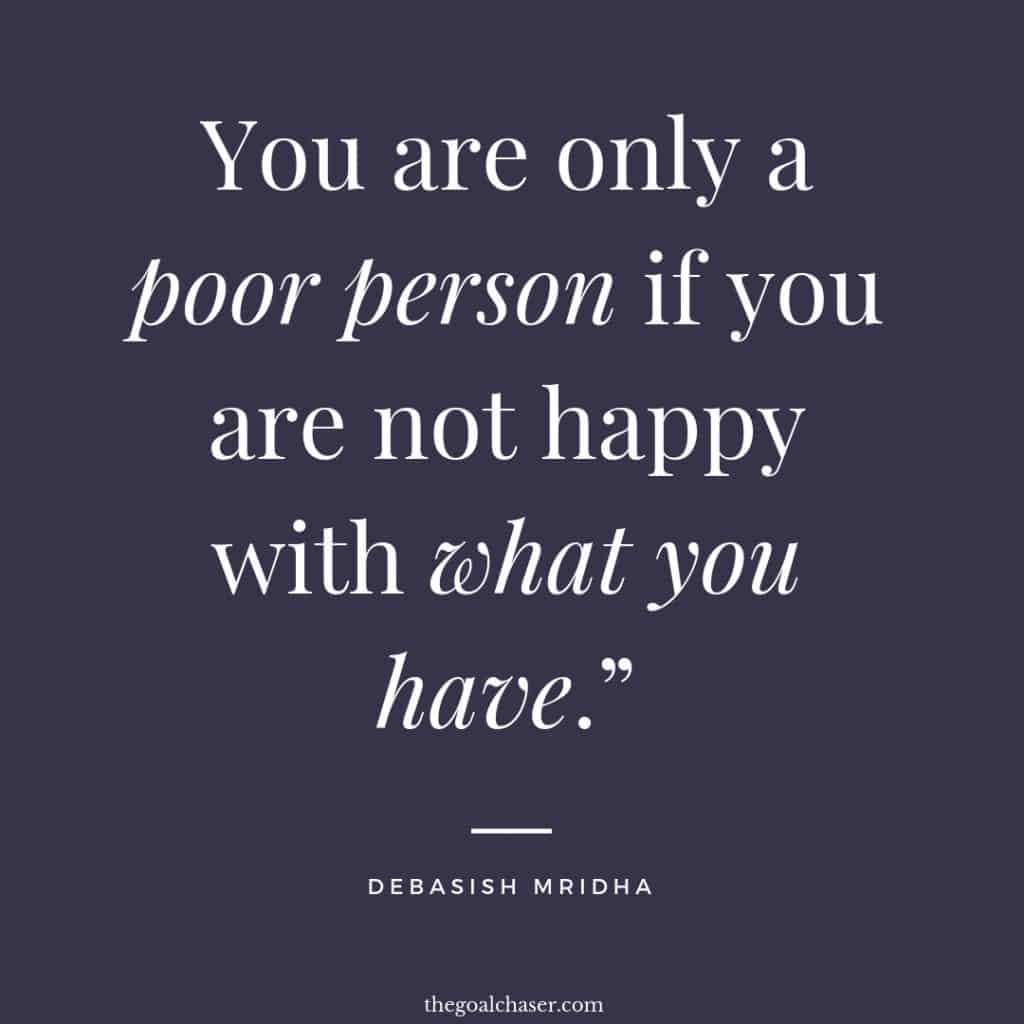 "He who is contented is rich." Lao Tzu
"The talent for being happy is appreciating and liking what you have, instead of what you don't have." Woody Allen
"It's almost impossible to be satisfied in your own life if you're constantly looking at what someone else has." Rachael Cruze
"Be happy for this moment. This moment is your life." Omar Khayyam
"Happiness will never come to those who fail to appreciate what they already have." Bilal Zahoor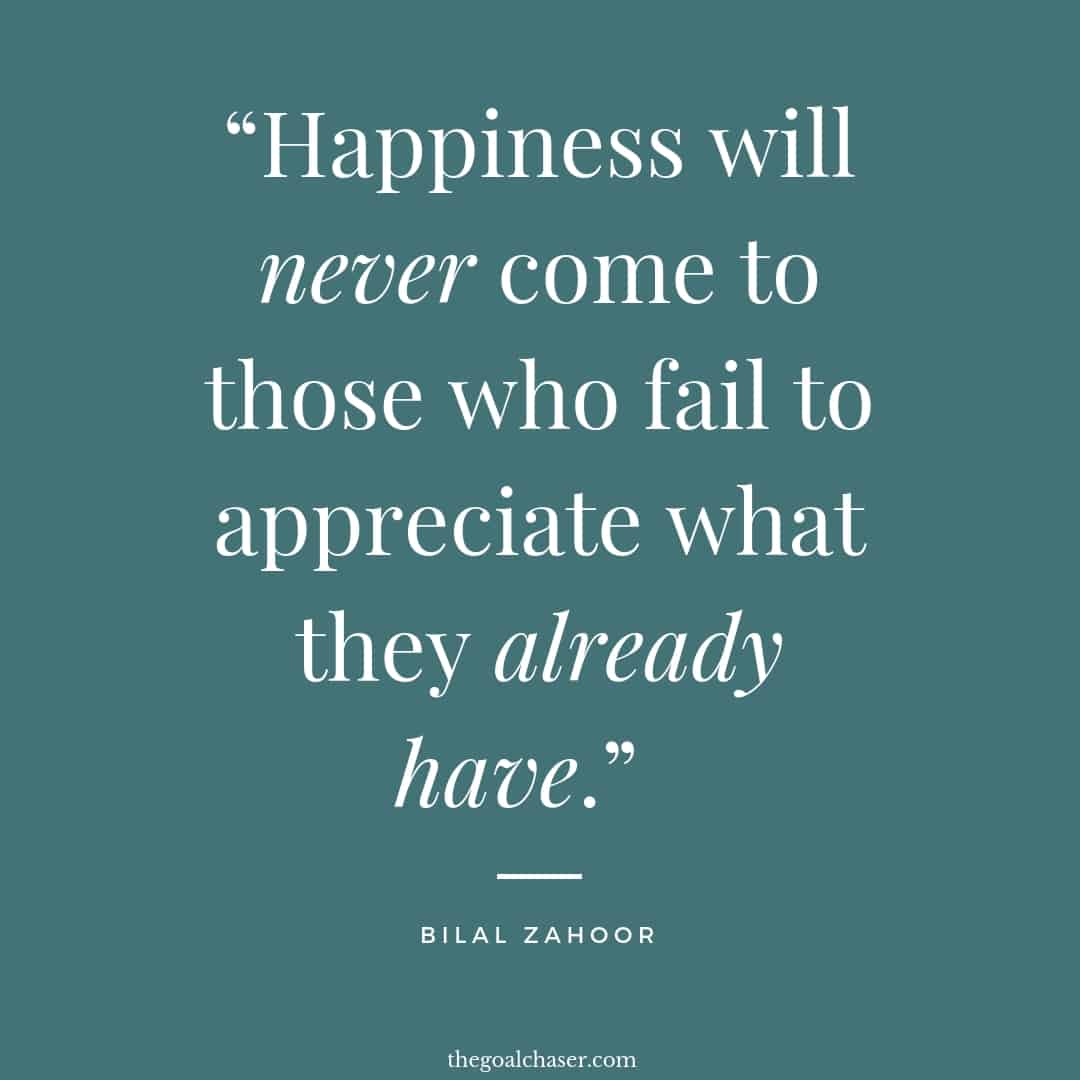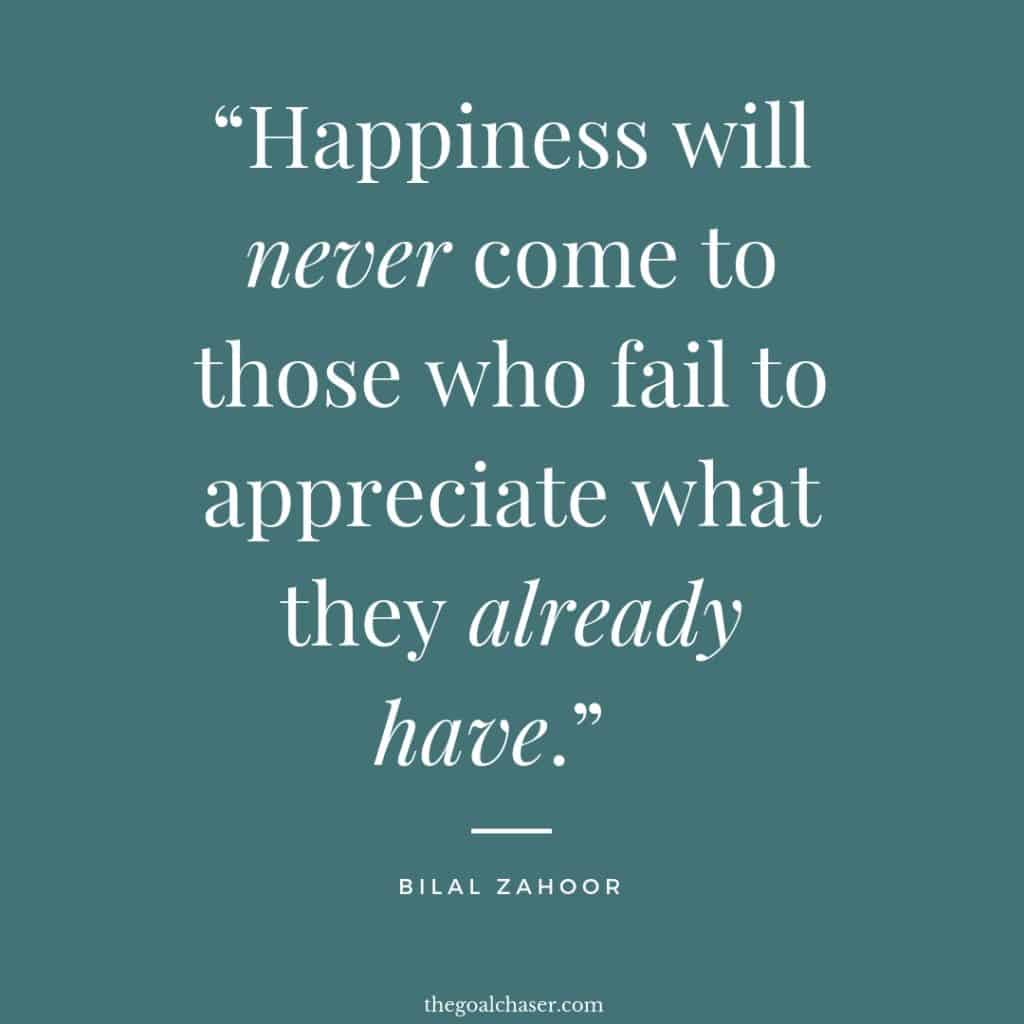 "One of the simplest ways to stay happy is by letting go of the things that make you sad." Tinku Razoria
"Happiness doesn't depend on any external conditions, it is governed by our mental attitude." Dale Carnegie
"Whether you choose to move on from your struggles and enjoy life or waddle in your misery, life will continue." Germany Kent
"A harvest of peace is produced from a seed of contentment." Proverb
"The art of being happy lies in the power of extracting happiness from common things." Henry Ward Beecher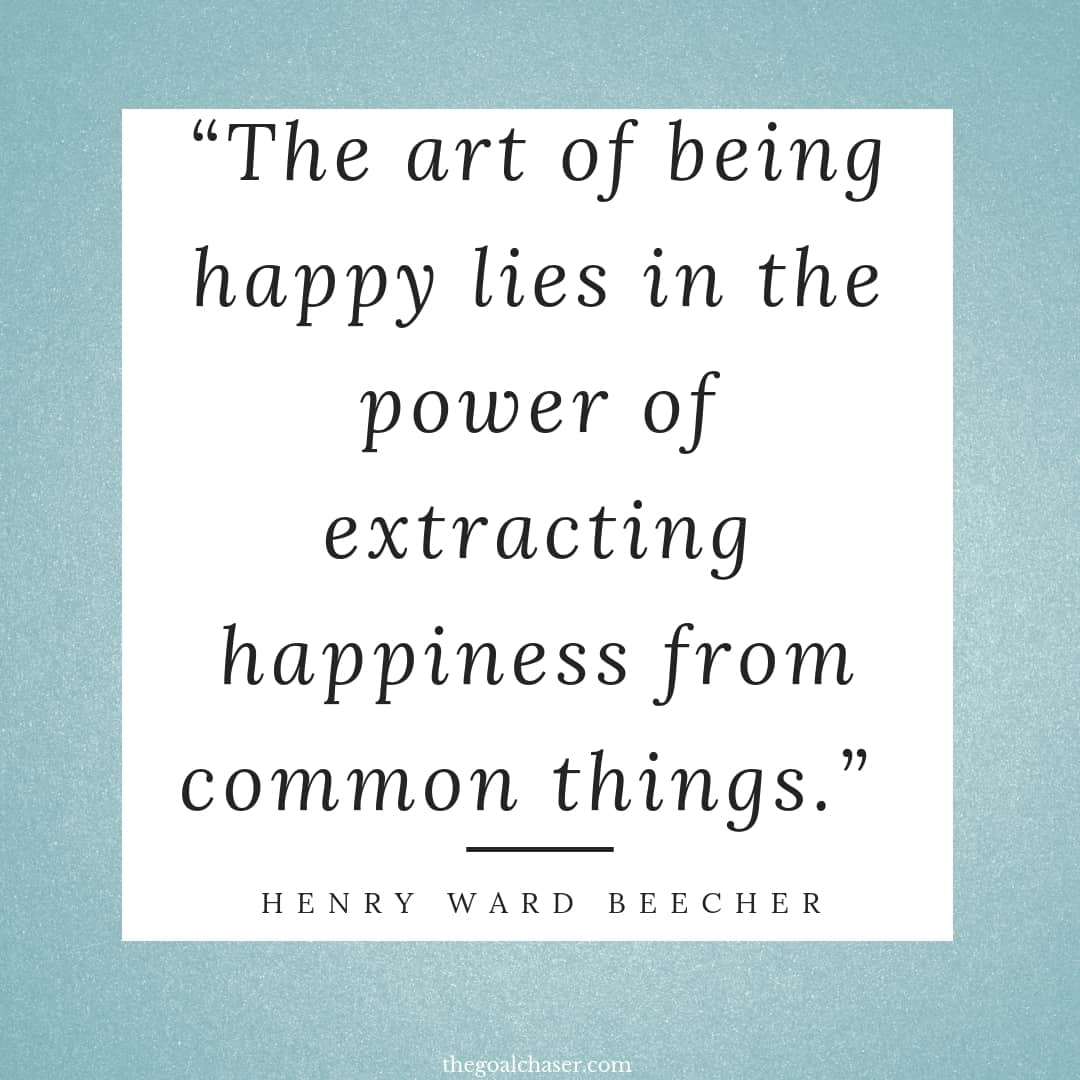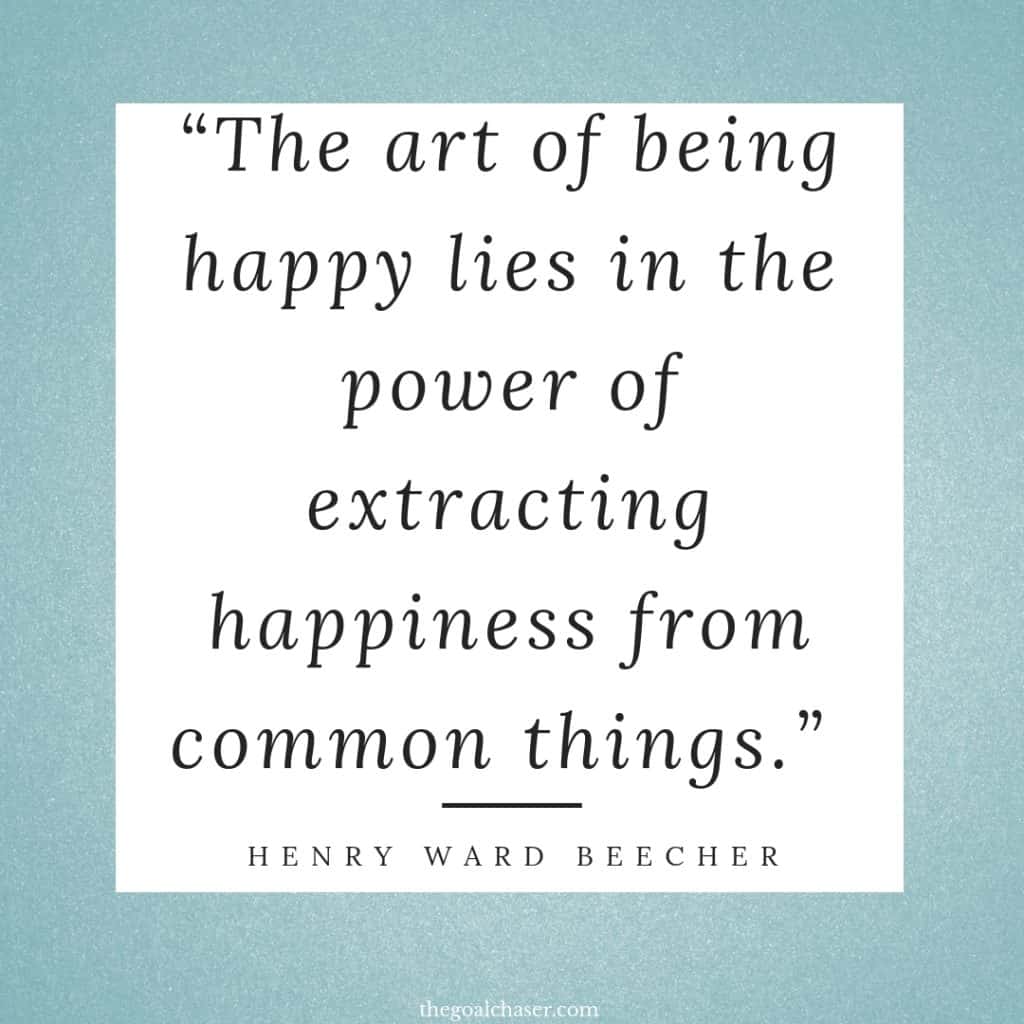 "Contentment always eludes those who don't count themselves blessed for what they already have." Anonymous
"To be content doesn't mean you don't desire more, it means you're thankful for what you have and patient for what's to come." Tony Gaskins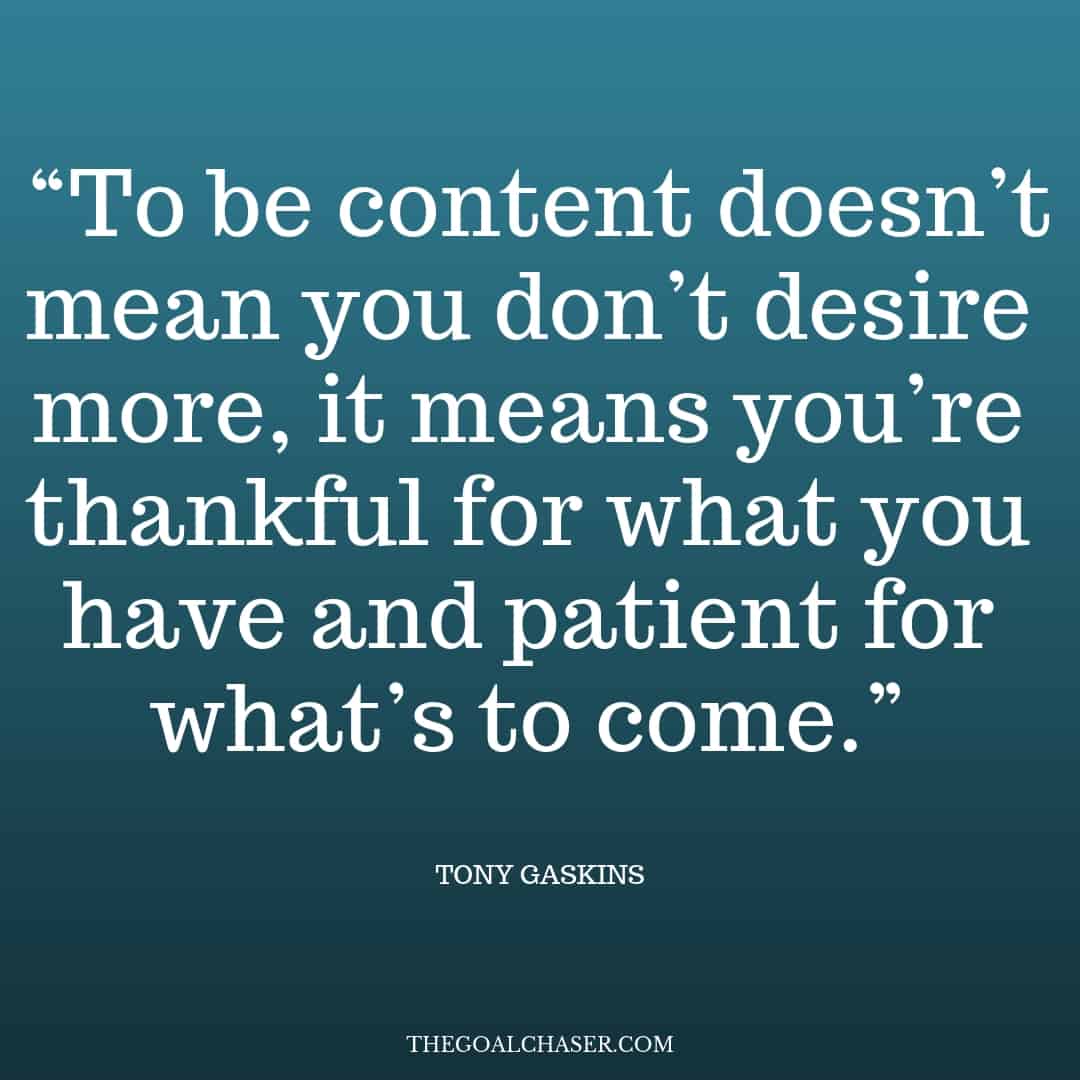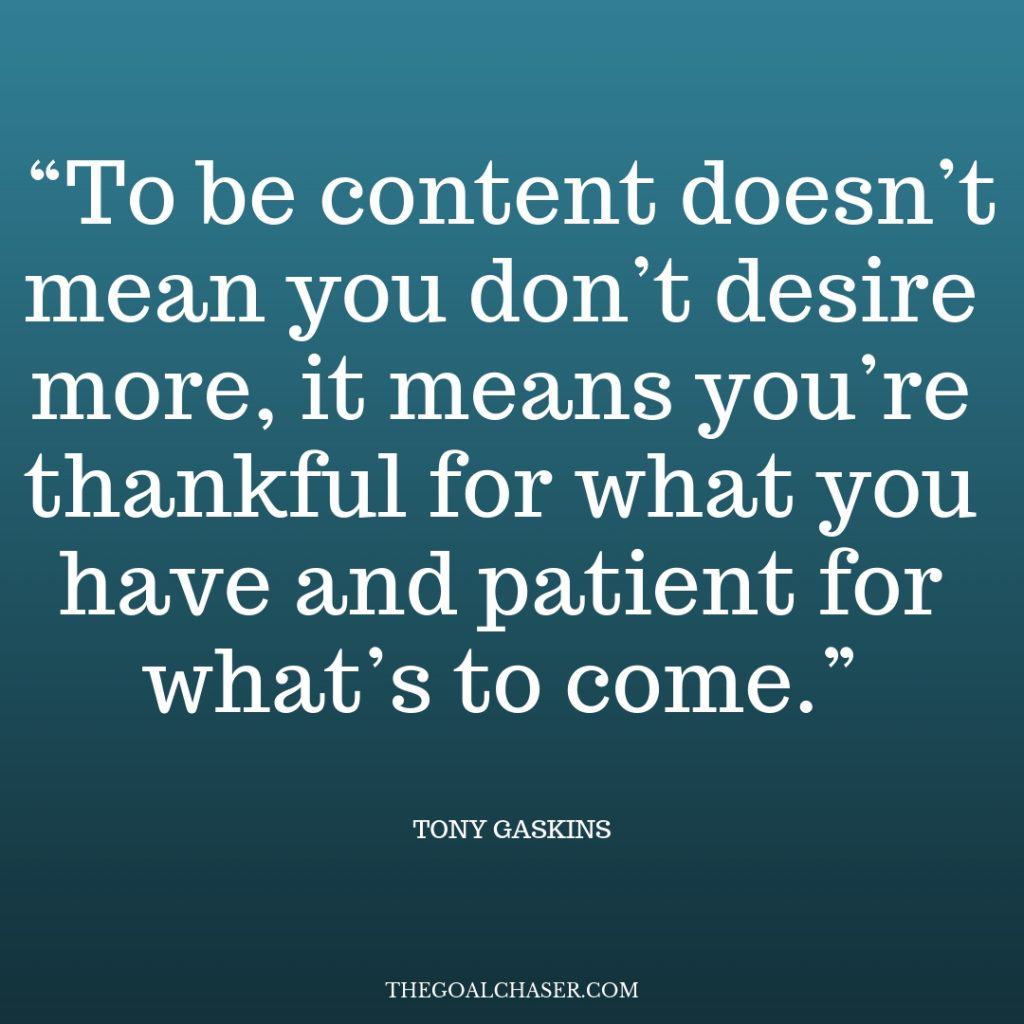 "Each morning when I open my eyes, I say to myself: I, not events, have the power to make me happy or unhappy today. I can choose which it shall be. Yesterday is dead, tomorrow hasn't arrived yet. I have just one day, today, and I'm going to be happy in it." Groucho Marx
"Comparison makes finding contentment a million times harder." Anonymous
"Happiness is not something you postpone for the future; it is something you design for the present." Jim Rohn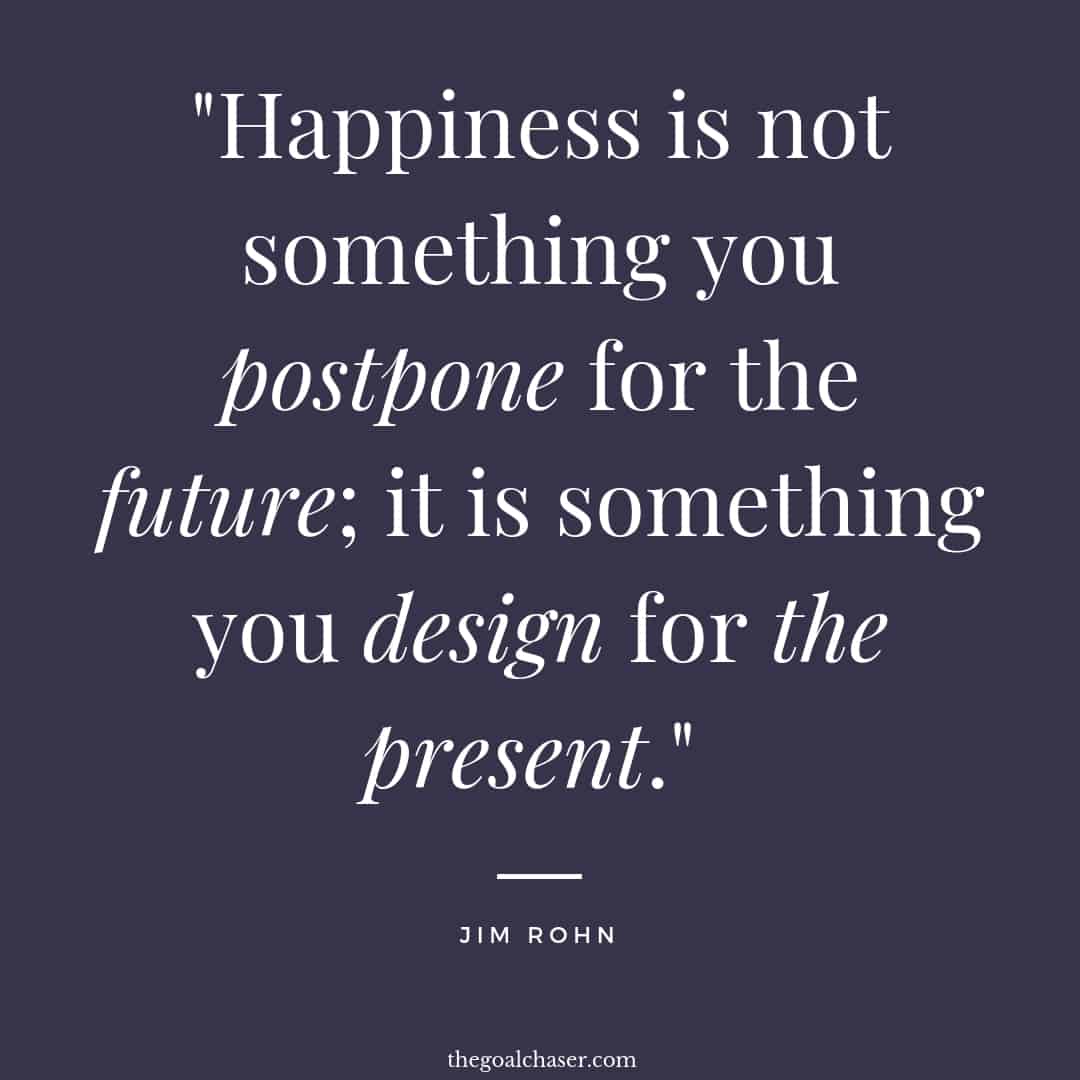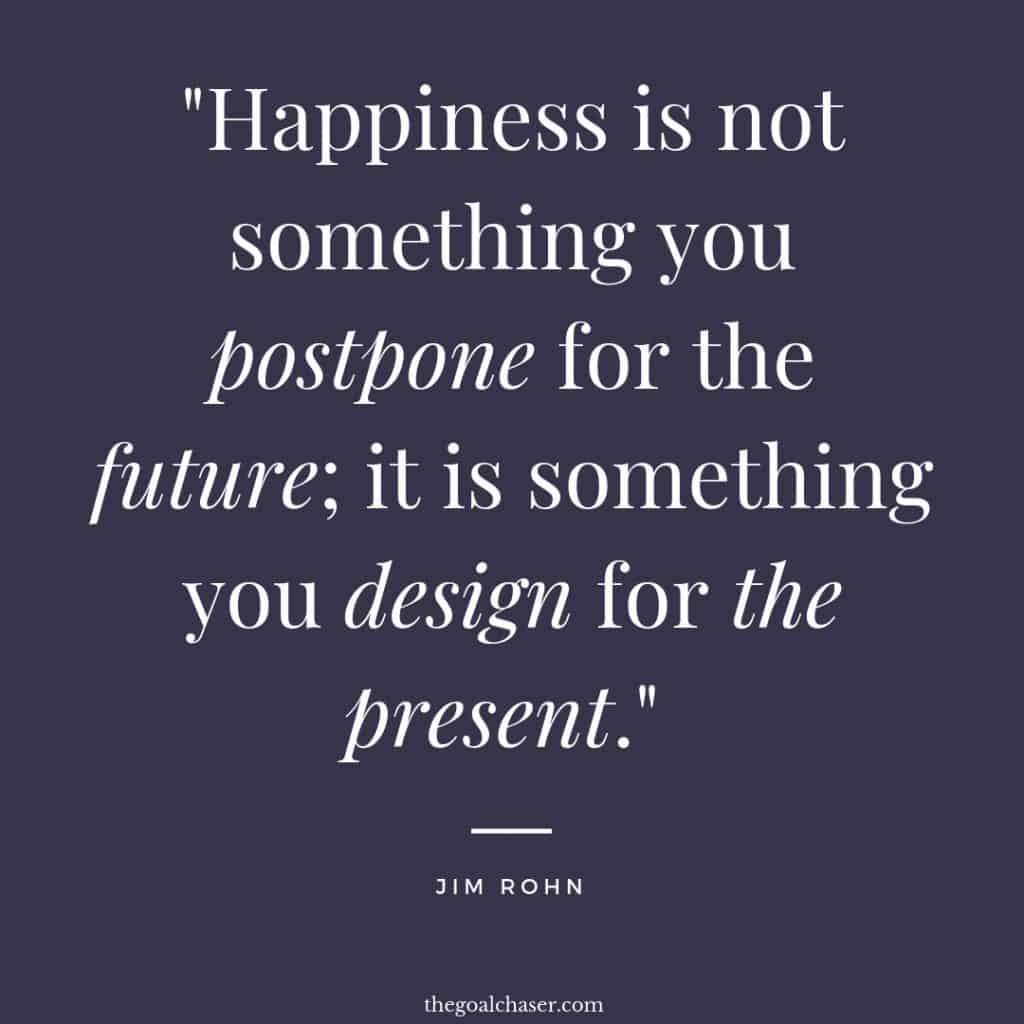 "Just become totally content and happy from within. Then you will get all that you want." Sri Sri Ravi Shankar
Gratitude & Being Happy with What You Already Have
Being happy with what you already have essentially comes down to gratitude. Being aware of it in your life and making it a focus.
If you're wanting to make gratitude a firm fixture in your life, then be sure to check out the following articles that can help:
Looking for more positive quotes about being happy with yourself?
Love Yourself Quotes – 40 Inspiring Quotes on Self-Acceptance
72 Short Happy Quotes To Brighten Your Day
Inspirational Buddha Quotes On Love, Happiness & Change
32 'Life Is Short, Be Happy' Quotes – Just A Little Reminder…