Early Wake Up Quotes – To Inspire An Early Morning
These early wake up quotes are a great reminder of what can be accomplished by making the most of the mornings.
Unfortunately it's not always easy though.
Whether you're a morning person or not, these inspirational, and some a little funny, quotes will have you embracing the crack of dawn.
Early Wake Up Quotes
"Early to bed and early to rise, makes a man healthy, wealthy, and wise." Benjamin Franklin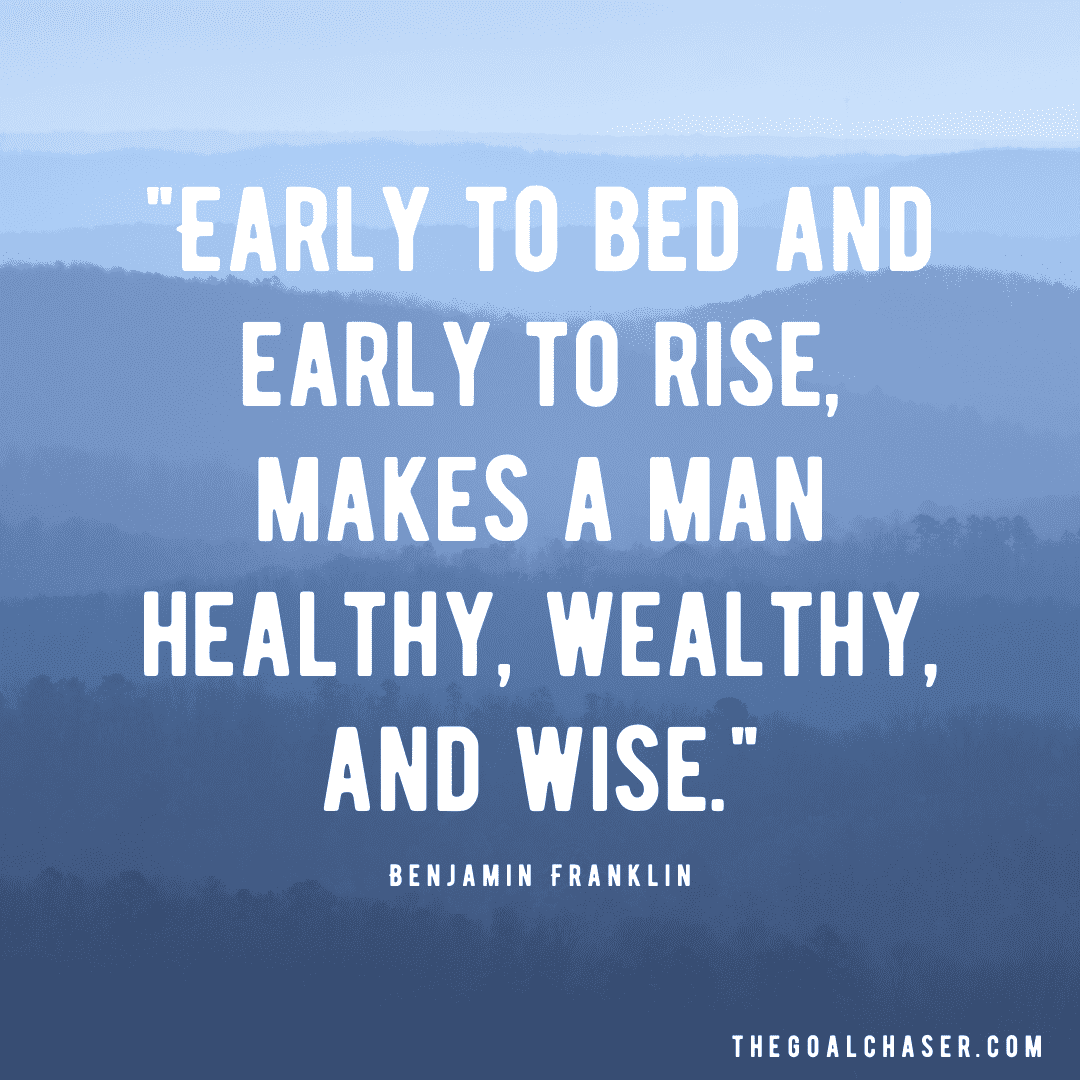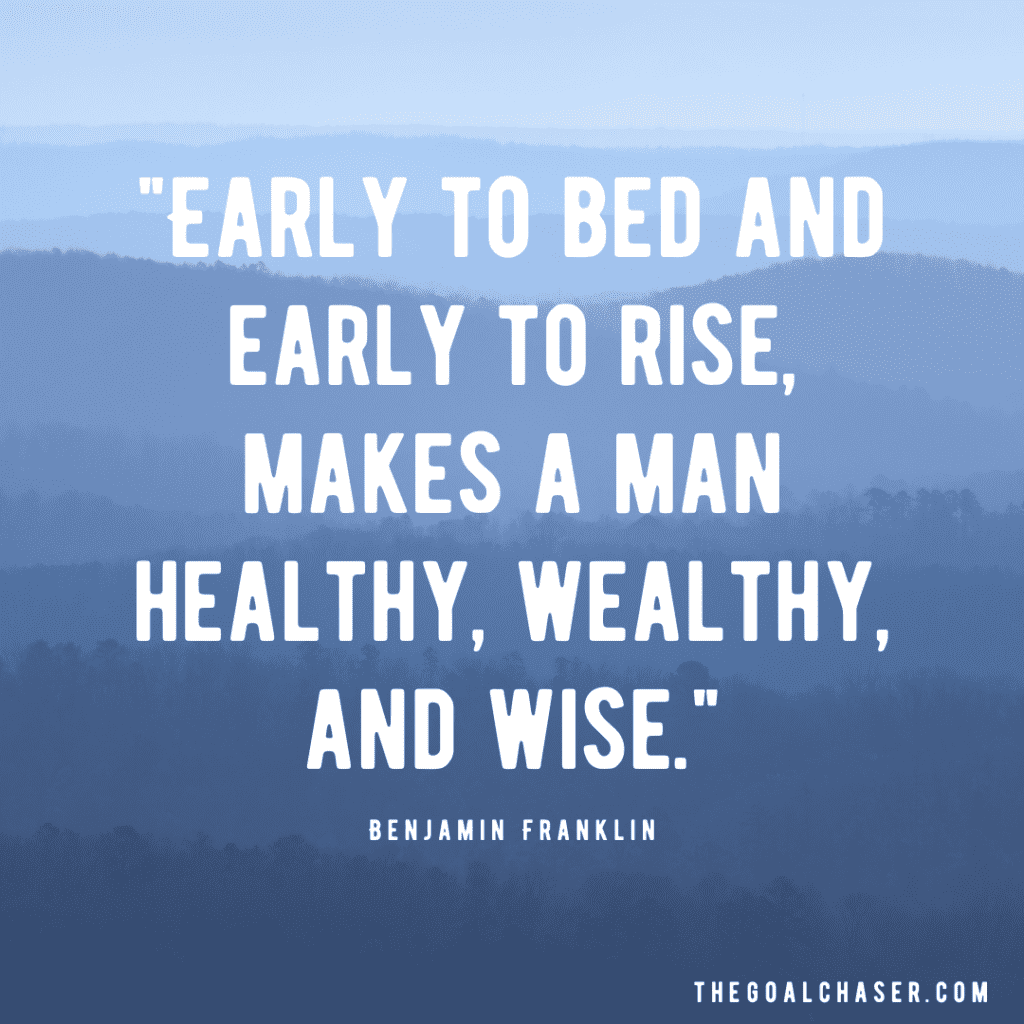 "The early bird catches the worm." English proverb
"Lose an hour in the morning, and you will spend all day looking for it." Richard Whately
"Every morning you have two choices: continue to sleep with your dreams, or wake up and chase them." Carmelo Anthony
"Morning is an important time of day, because how you spend your morning can often tell you what kind of day you are going to have." Lemony Snicket
"The sun has not caught me in bed in fifty years." Thomas Jefferson
"I have always been delighted at the prospect of a new day, a fresh try, one more start, with perhaps a bit of magic waiting somewhere behind the morning." J.B. Priestly
"When you wake up in the morning, think of what a precious privilege it is to be alive – to breathe, to think, to enjoy, to love." Marcus Aurelius
"Wake up with determination, go to bed with satisfaction." Unknown
"The first hour of the morning is the rudder of the day." Henry Ward Beecher
"Morning is wonderful. Its only drawback is that it comes at such an inconvenient time of day." Glen Cook
"The early bird gets the worm, but the second mouse gets the cheese." Steven Wright
"I never knew a man come to greatness or eminence who lay abed late in the morning." Jonathan Swift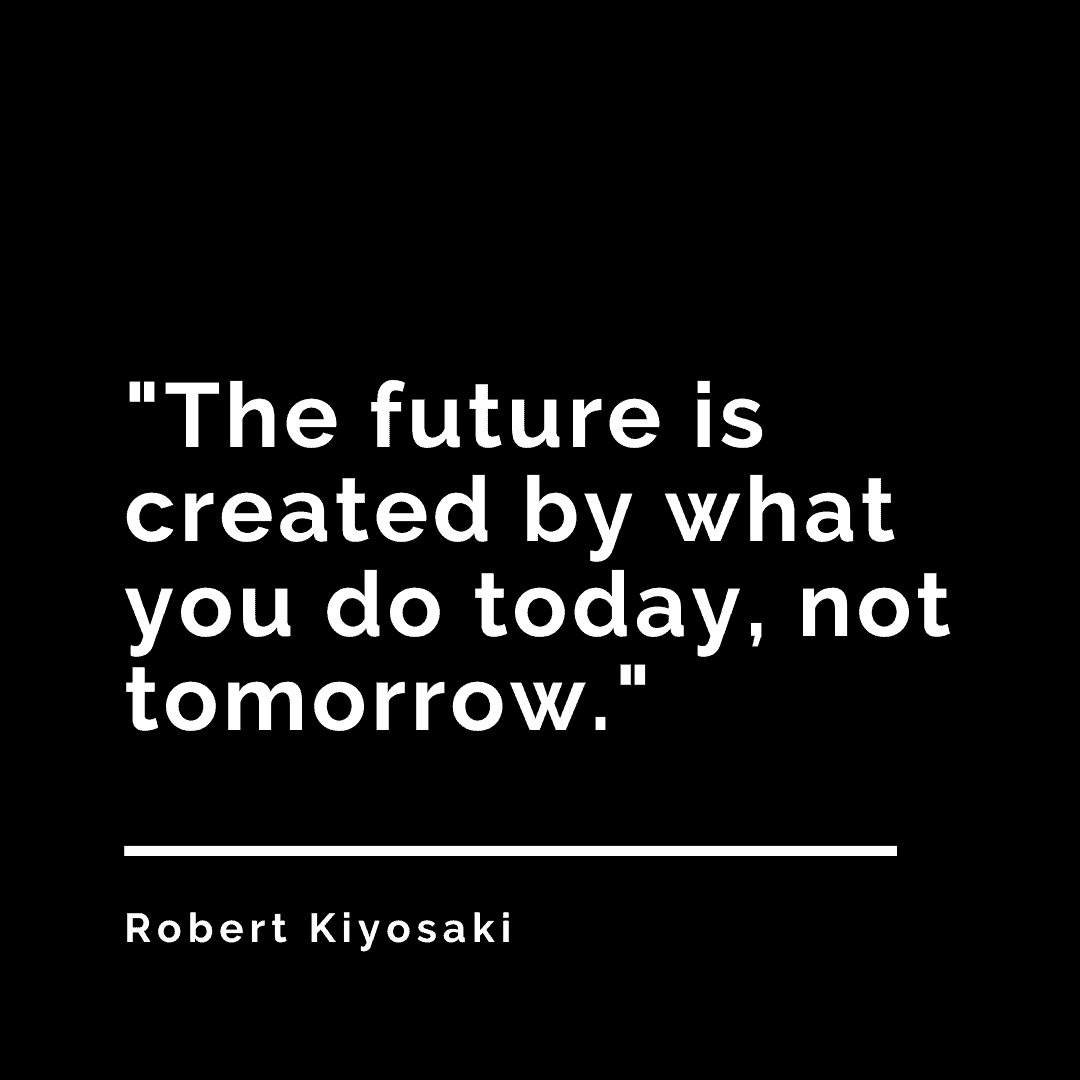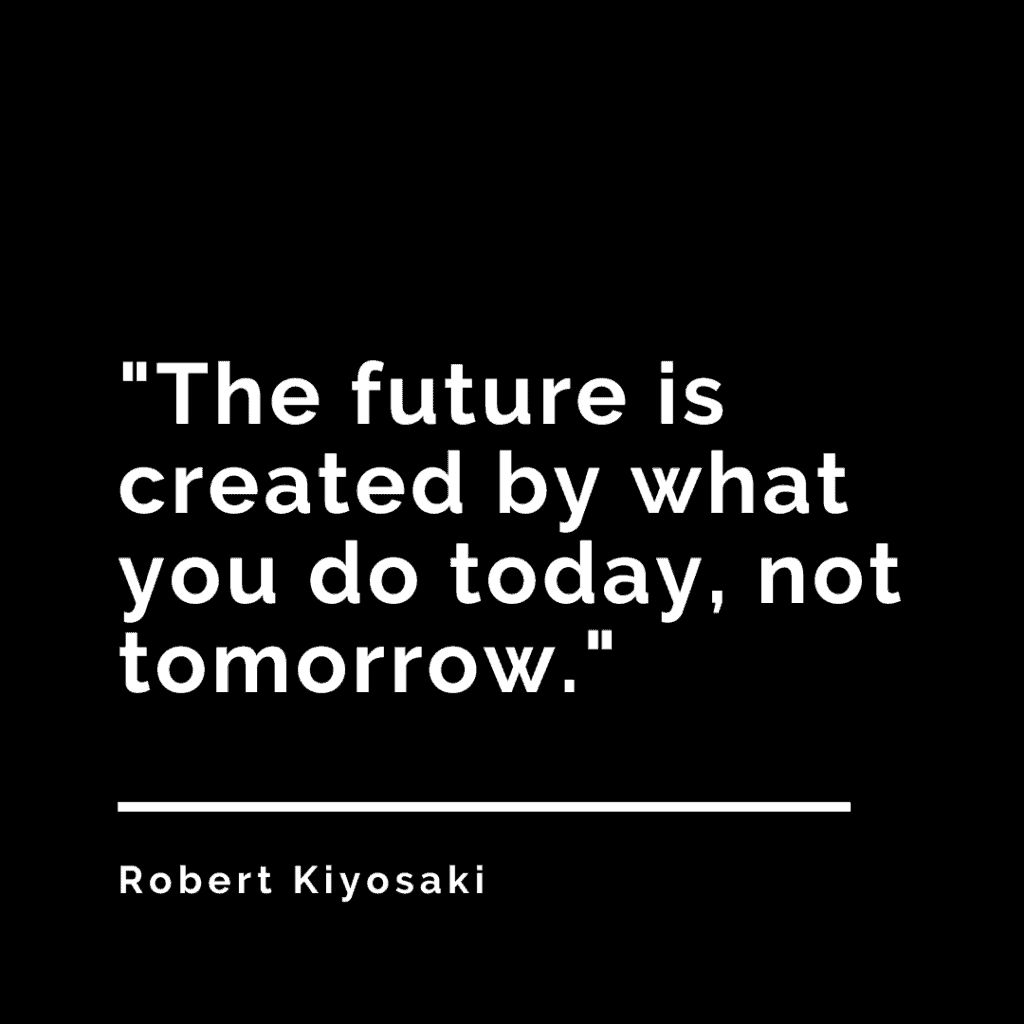 "The future is created by what you do today, not tomorrow." Robert Kiyosaki
"Success is to wake up each morning and consciously decide that today will be the best day of your life." Ken Poirot
Early Morning Quotes
"The sun just touched the morning; the morning, happy thing, supposed that he had come to dwell, and life would be all spring." Emily Dickinson
"The moment when you first wake up in the morning is the most wonderful of the twenty-four hours." Edward Abbey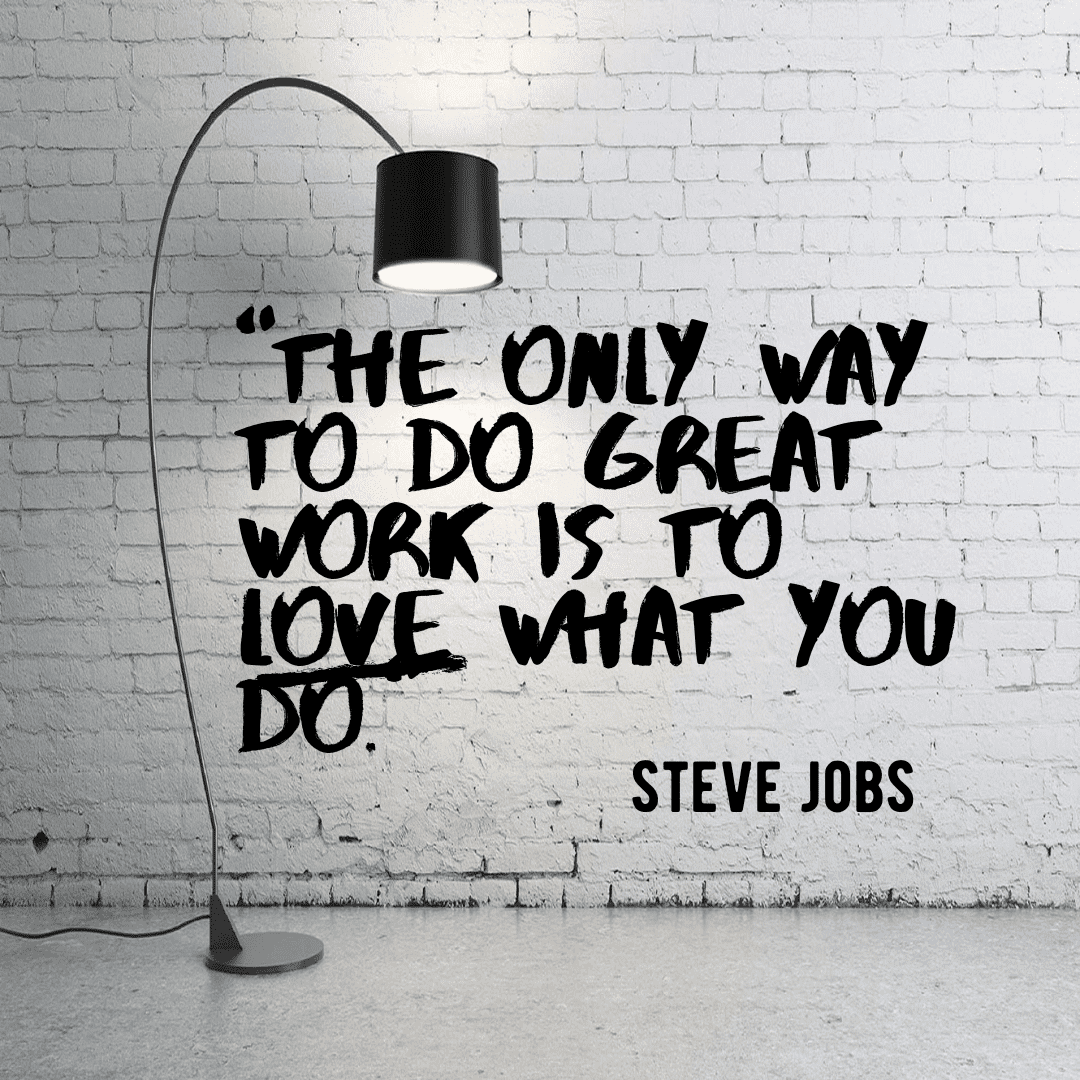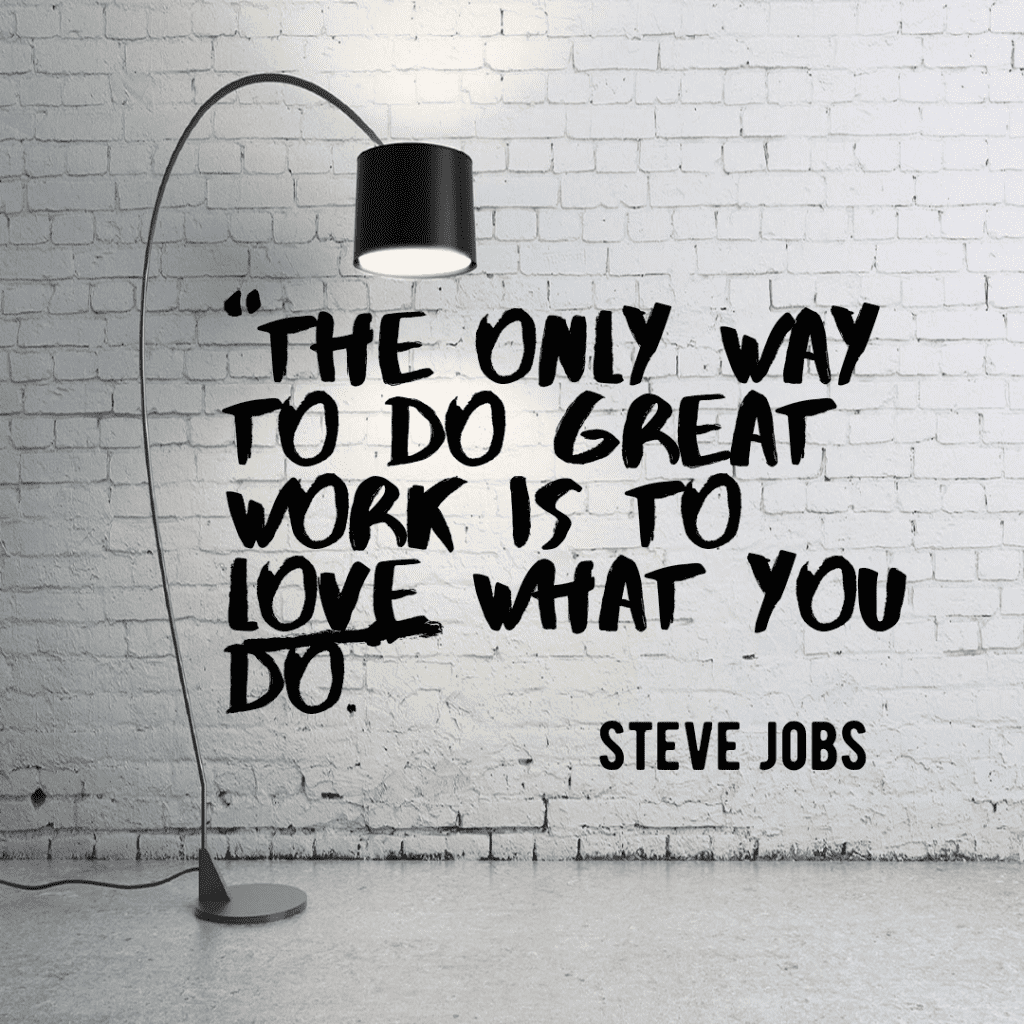 "The only way to do great work is to love what you do." Steve Jobs
"Rise early, work hard, strike oil." J. Paul Getty
"The early morning has gold in its mouth." Benjamin Franklin
"Opportunities are like sunrises. If you wait too long, you miss them." William Arthur Ward
"Success is not final, failure is not fatal: it is the courage to continue that counts." Winston Churchill
"Your future is created by what you do today, not tomorrow." Unknown
"You don't have to be great to start, but you have to start to be great." Zig Ziglar
"Success is not how high you have climbed, but how you make a positive difference to the world." Roy T. Bennett
"The future belongs to those who believe in the beauty of their dreams." Eleanor Roosevelt
"If you don't like something, change it. If you can't change it, change your attitude." Maya Angelou
"If you want to change the world, change yourself." Mahatma Gandhi
"The only limit to our realization of tomorrow will be our doubts of today." Franklin D. Roosevelt
"Discipline is the bridge between goals and accomplishment." Jim Rohn
For more morning inspiration, be sure to check out: