This collection of quotes are all about loving life.
What does it mean to 'love life'?
Loving life means different things to different people. For some, it might mean filling every day with excitement and adventure. For others, it might be finding contentment in simple pleasures.
It doesn't mean life is always rosy and you might not have absolutely everything that you truly desire.
However, we can still love life exactly where we are right now, with what we have and live gratefully in the now. We can still strive for more, seek progress and growth, but being able to enjoy and love life right now is a far superior and happier way to enjoy our time.
The past is gone, and the future is yet to be revealed. The only thing that truly matters is this very moment, and when you're living life to the fullest, you're able to appreciate and enjoy it.
We hope the following quotes inspire you.
Loving Life Quotes
"I have found that if you love life, life will love you back." Arthur Rubinstein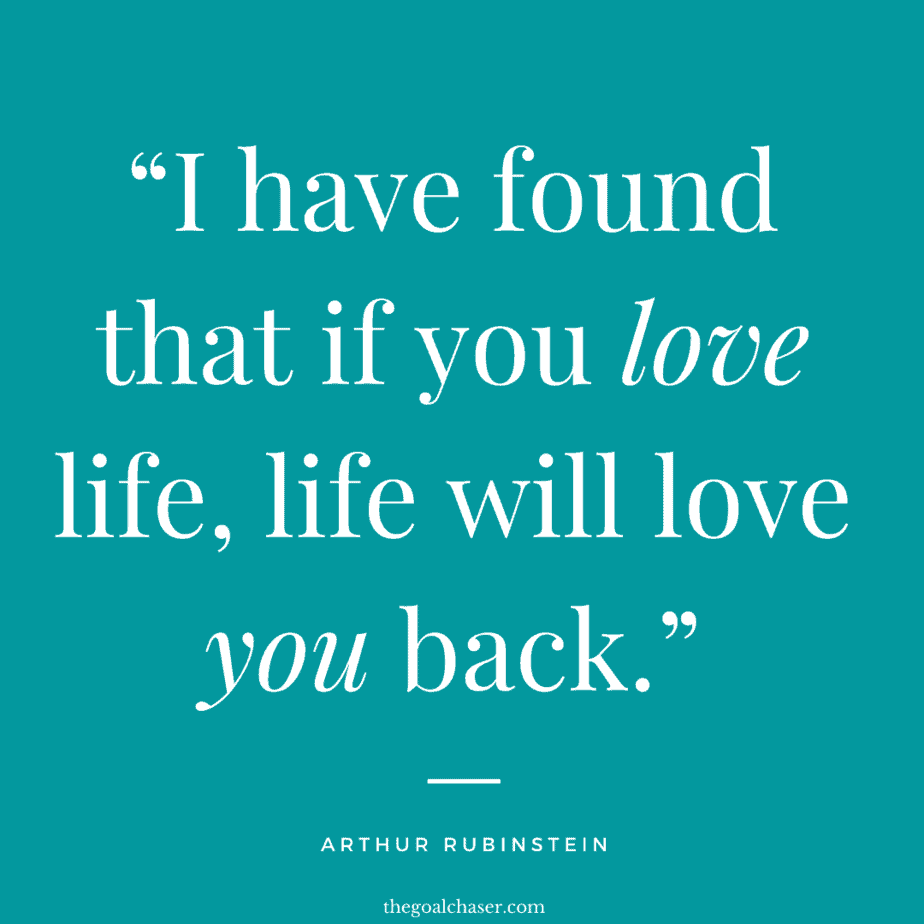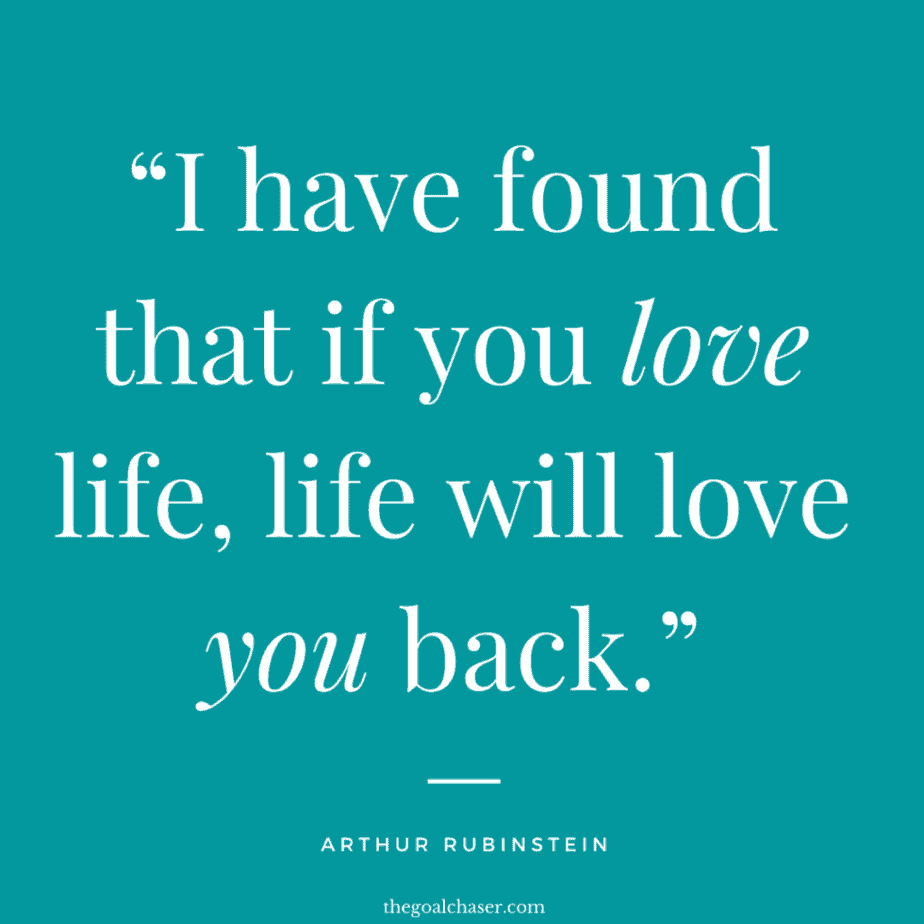 "I am going to keep having fun every day I have left, because there is no other way of life. You just have to decide whether you are a Tigger or an Eeyore." Randy Pausch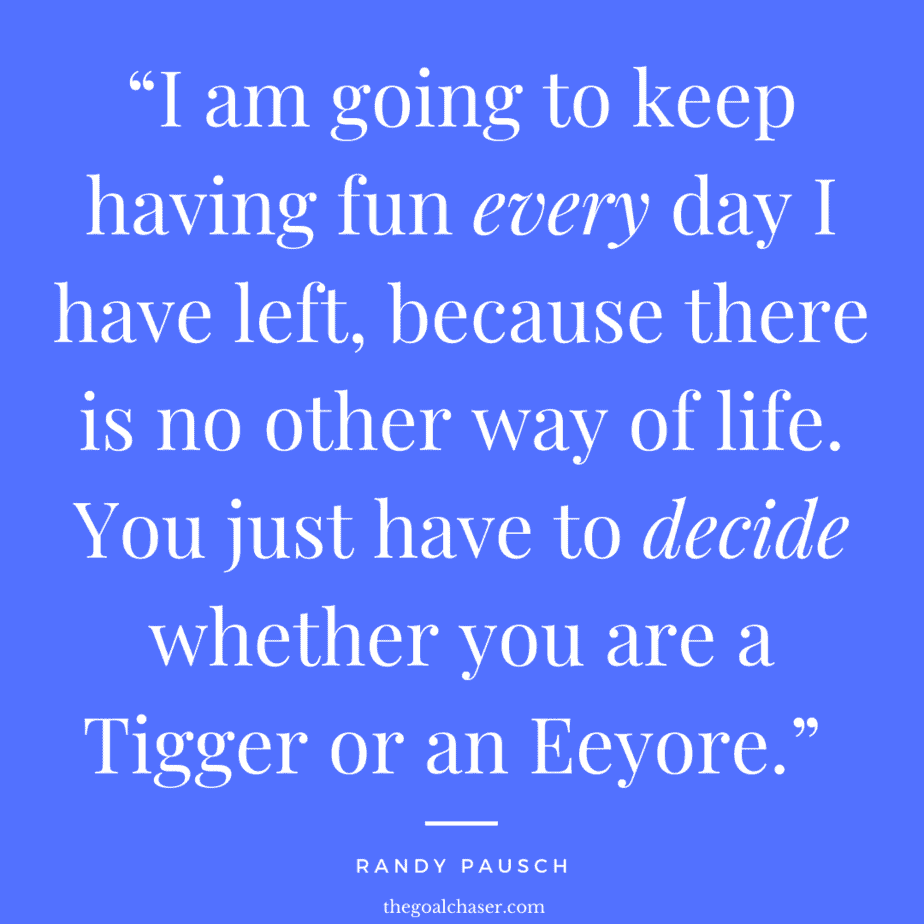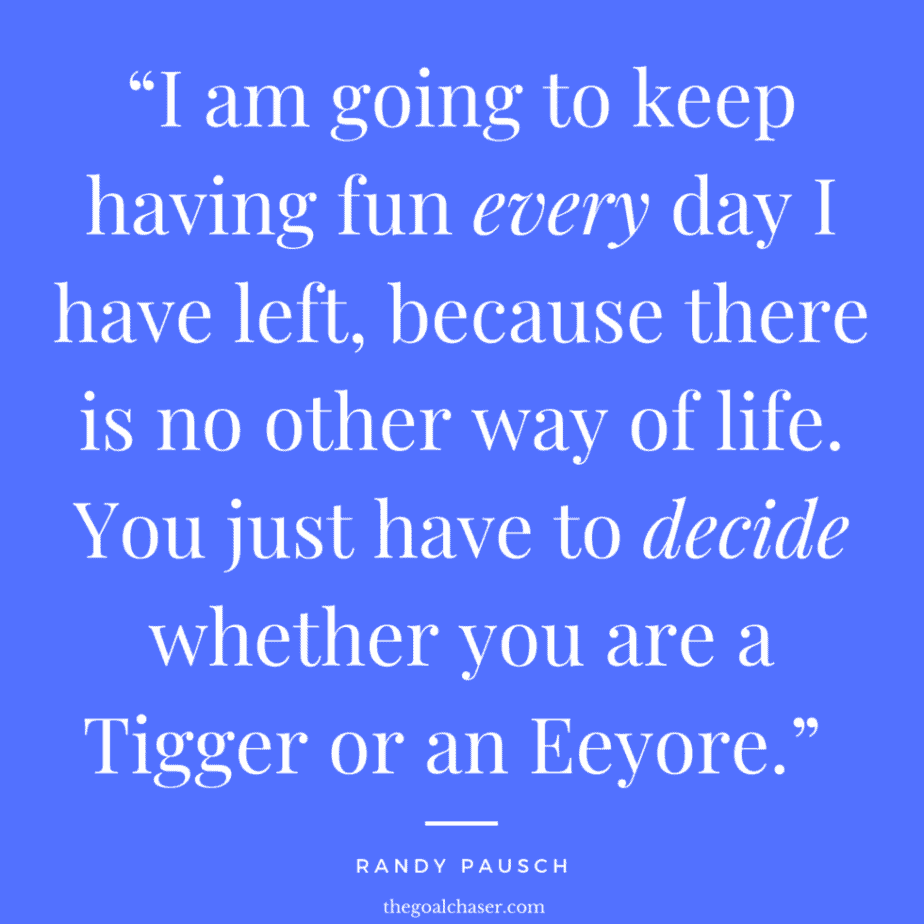 "If you love life, don't waste time, for time is what life is made up of." Bruce Lee
"We love life, not because we are used to living but because we are used to loving." Friedrich Nietzsche
"Count your summers, not your winters." Matshona Dhliwayo
"The real geniuses are the people who love life." Marty Rubin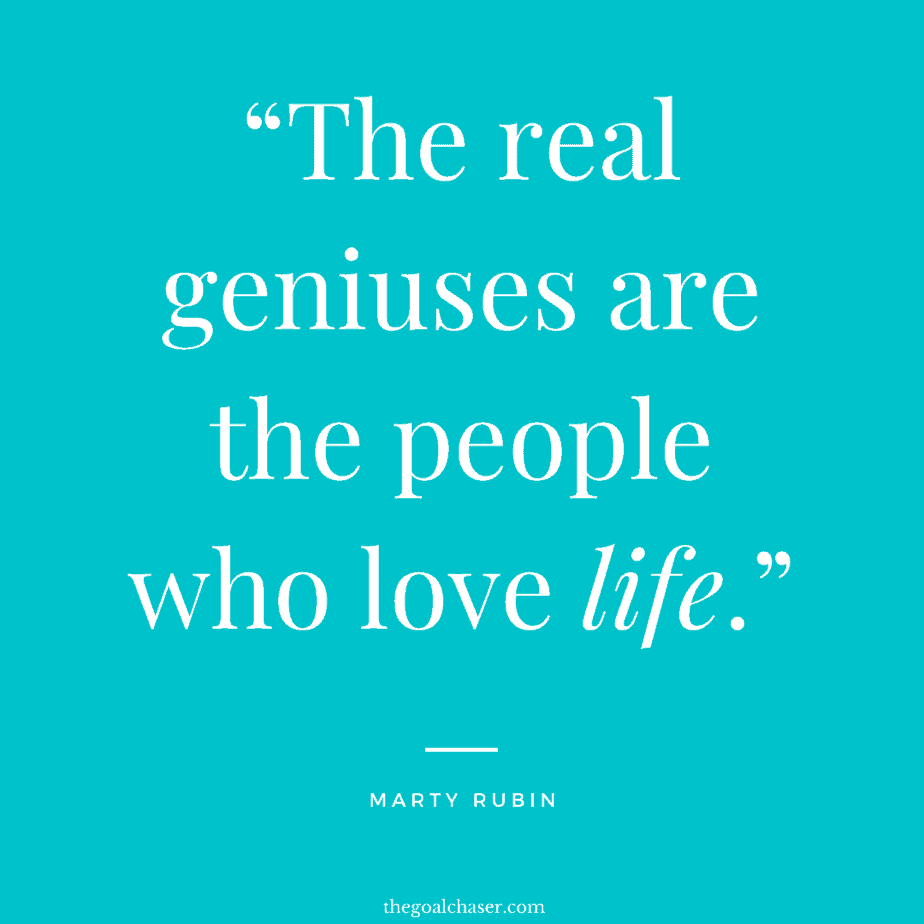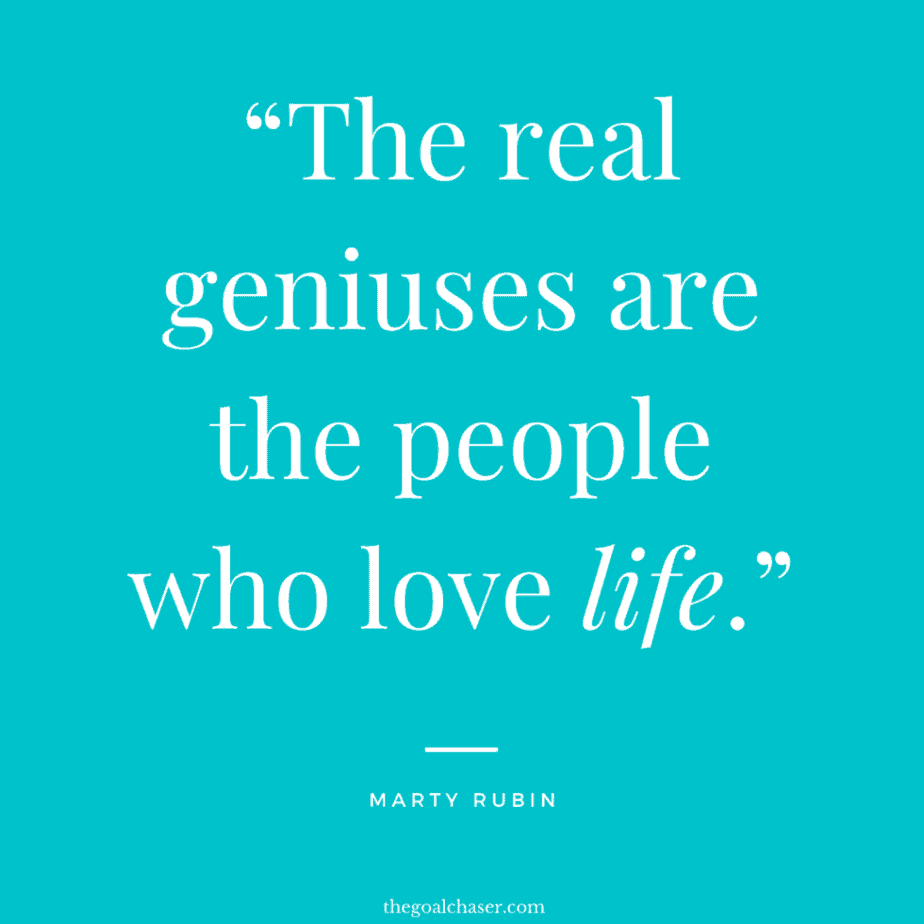 "I believe it's so important to love life, enjoy it for its small moments and live without regrets – life is so unpredictable." Mahesh Manjrekar
"The purpose of life is to live it, to taste experience to the utmost, to reach out eagerly and without fear for newer and richer experience." Eleanor Roosevelt
"In all of living, have much fun and laughter. Life is to be enjoyed, not just endured." Gordon B. Hinckley
"One day your life will flash before your eyes. Make sure it's worth watching." Gerard Way
"Everything is irrelevant but this: to embrace life. To feel it. To savor it. To love it." Marty Rubin
"The life you have left is a gift. Cherish it. Enjoy it now, to the fullest. Do what matters, now." Leo Babauta
"I love life. I wish I could live another 500 years, truly. There is so much to do. I don't feel bitter or angry or disappointed. If anything, I am very grateful for where I come from. I have absolutely no regrets." Waris Dirie
"If we went by the world's definition of who I'm supposed to be because I look weird… 'Well, surely, this guy can't have a productive life, surely, he doesn't have a sense of humor. Surely, he can't love life.' We stereotype people in this world. And so… if the world thinks you're not good enough, it's a lie, you know. Get a second opinion." Nick Vujicic
Loving My Life Quotes
"Life is either a daring adventure or nothing at all." Helen Keller
"Dost, thou love life? Then do not squander time, for that is the stuff life is made of." Benjamin Franklin
"I love life because what more is there?" Anthony Hopkins
"You were given life; it is your duty (and also your entitlement as a human being) to find something beautiful within life, no matter how slight." Elizabeth Gilbert
"The safest course is to do nothing against one's conscience. With this secret, we can enjoy life and have no fear from death." Voltaire
"I do have a childlike enthusiasm at times. I certainly enjoy life and get pleasure sometimes in childish things." Brian Baumgartner
"In order to live fully you must be guided by the reality of your ecstasy more than the maintenance of your monotony." Curtis Tyrone Jones
"A dream is what makes people love life even when it is painful." Theodore Zeldin
"I love life too much to be bitter." Nicolas Sarkozy
"Slow down and enjoy life. It's not only the scenery you miss by going to fast – you also miss the sense of where you are going and why." Eddie Cantor
"Why be negative when you can enjoy life and be positive? That's something I learned over the years." Virgil van Dijk
"The biggest impediment to loving life is our inflated egos. Only by suppressing our ego and controlling our selfish thoughts can we truly comprehend the immaculate beauty of every day unfolding before us." Kilroy J. Oldster
"When life pushes you to the edge, you have two options: fear the fall, or enjoy the view." Connor Chalfant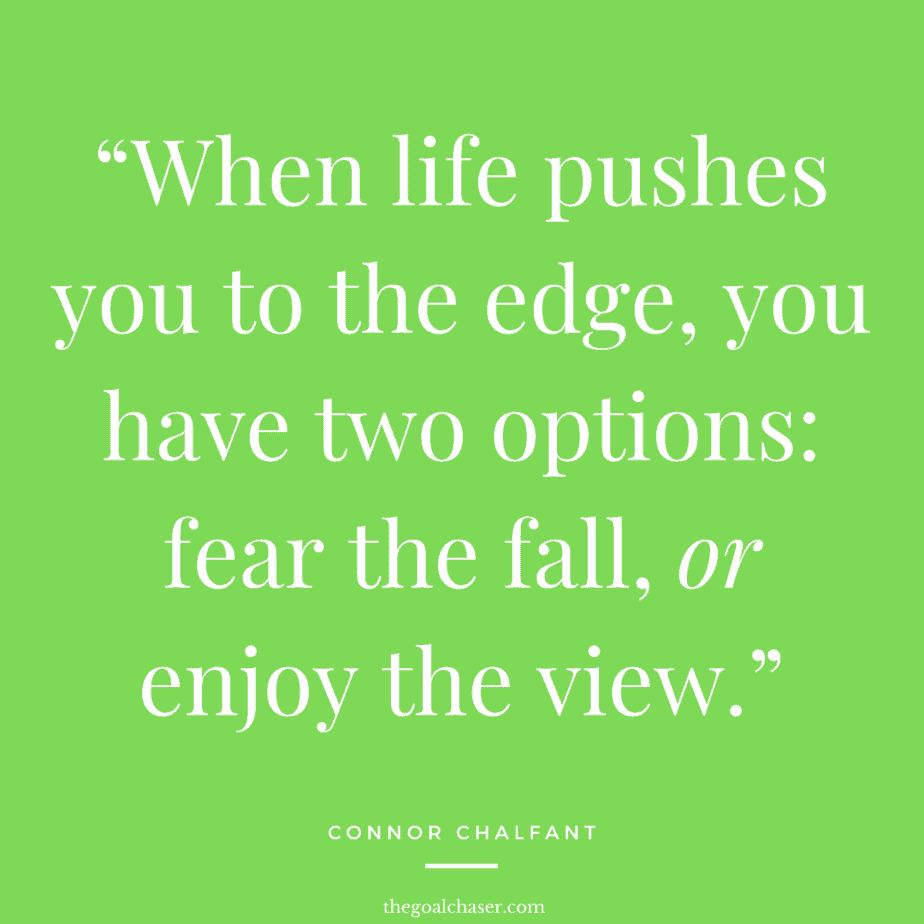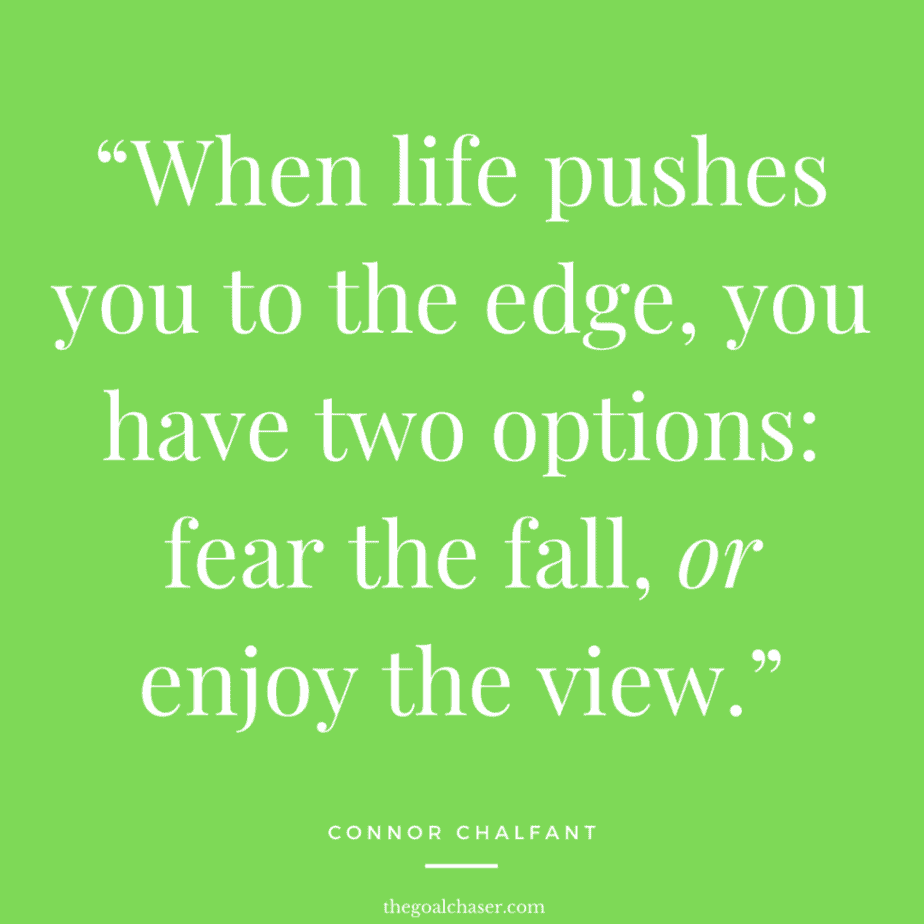 "You aren't your work, your accomplishments, your possessions, your home, your family… your anything. You're a creation of your Source, dressed in a physical human body intended to experience and enjoy life on Earth." Wayne Dyer
Short Quotes on Loving Life
Need a short and to the point quote about enjoying and loving life? Then these great quotes and mottos are perfect:
"Life is like a roller coaster, live it, be happy, enjoy life." Avril Lavigne
"Enjoy life… that's what we're here for." David Faustino
"Enjoy life. There's plenty of time to be dead." Hans Christian Andersen
"Do what you need to do and enjoy life as it happens." John Scalzi
"I finally figured out the only reason to be alive is to enjoy it." Rita Mae Brown
"Live life to its fullest or it may seem like you died young." James Wattersmith
"I realize that humor isn't for everyone. It's only for people who want to have fun, enjoy life, and feel alive." Anne Wilson Schaef
"Find ecstasy in life; the mere sense of living is joy enough." Emily Dickinson
"Even in the mud and scum of things, something always, always sings." Ralph Waldo Emerson
"Enjoy today. It is one of the "good old days" you will miss in the future!" Etta Sawyerr
For more inspirational quotes, be sure to check out: