'You Are Loved' Quotes & Sayings (For Appreciation & Support)
Telling someone that they are loved is powerful.
It may be because they need a reminder or that you are feeling grateful, and you want to express your appreciation for having them in your life.
We all need a reminder sometimes. That we are honored, supported, appreciated and loved by others.
The following collection of quotes all show this sentiment and can be used to express to someone special in your life that they are loved by you.
You Are Loved Quotes & Sayings
"Loved you yesterday, love you still, always have, always will." Elaine Davis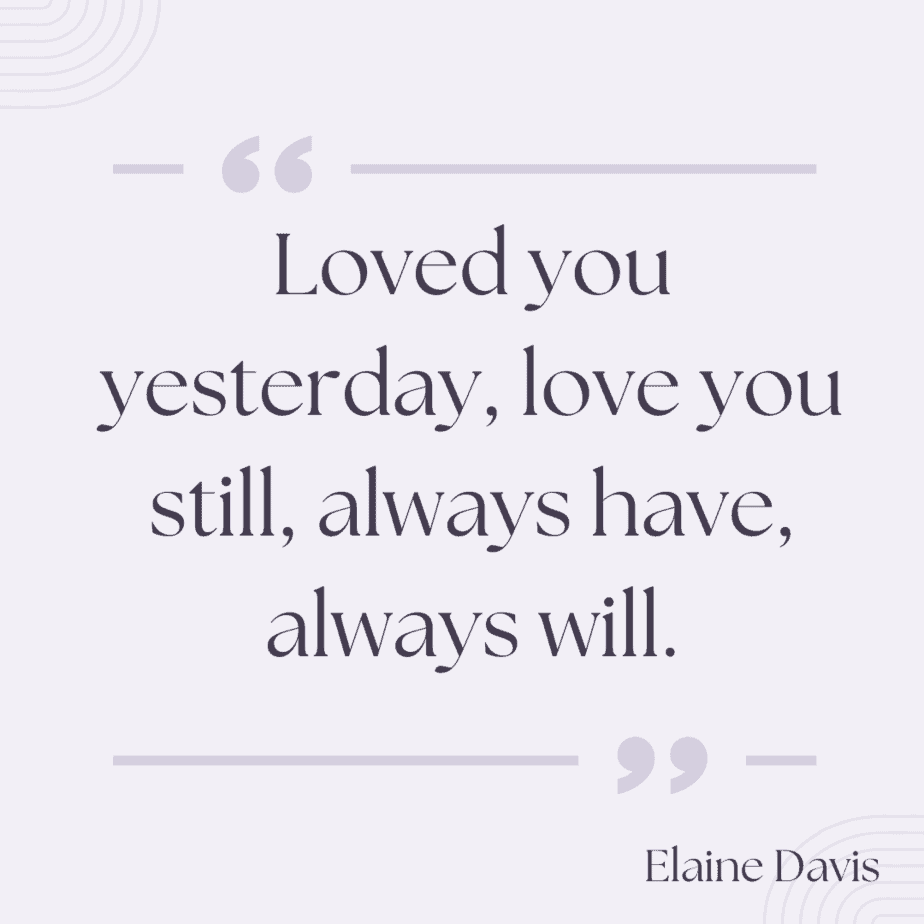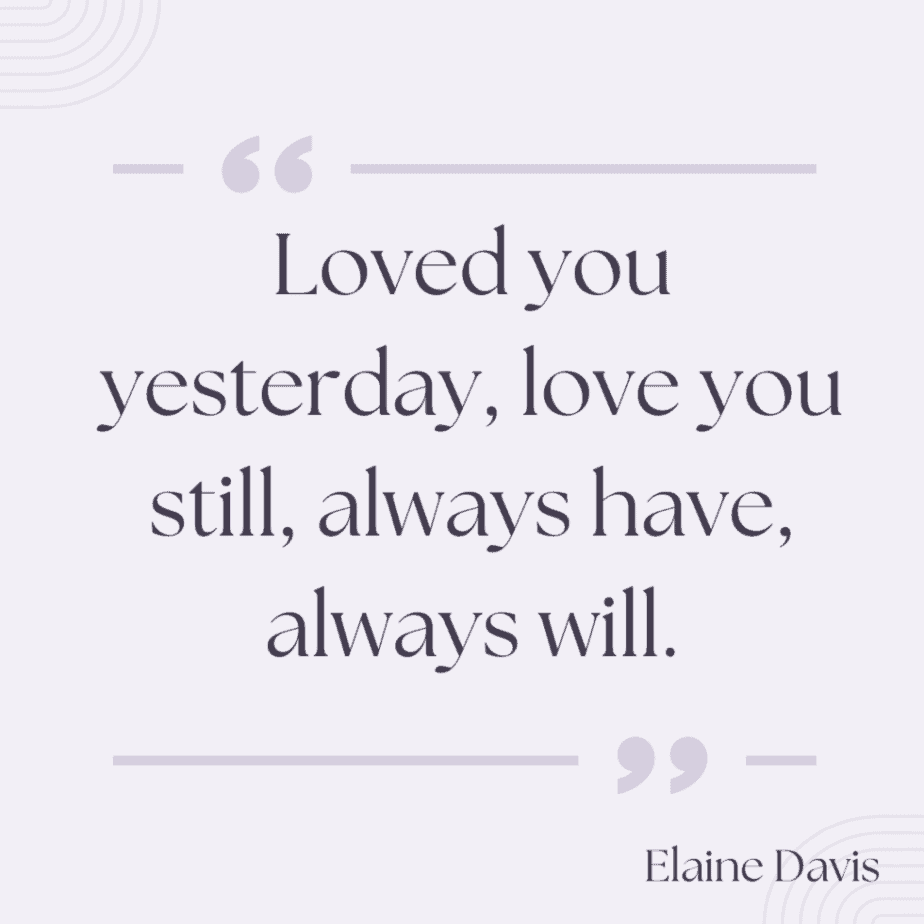 "Love doesn't make the world go 'round. Love is what makes the ride worthwhile." Franklin P. Jones
"Being deeply loved by someone gives you strength, while loving someone deeply gives you courage." Lao Tzu
"Where there is love there is life." Mahatma Gandhi
"Love is that condition in which the happiness of another person is essential to your own." Robert A. Heinlein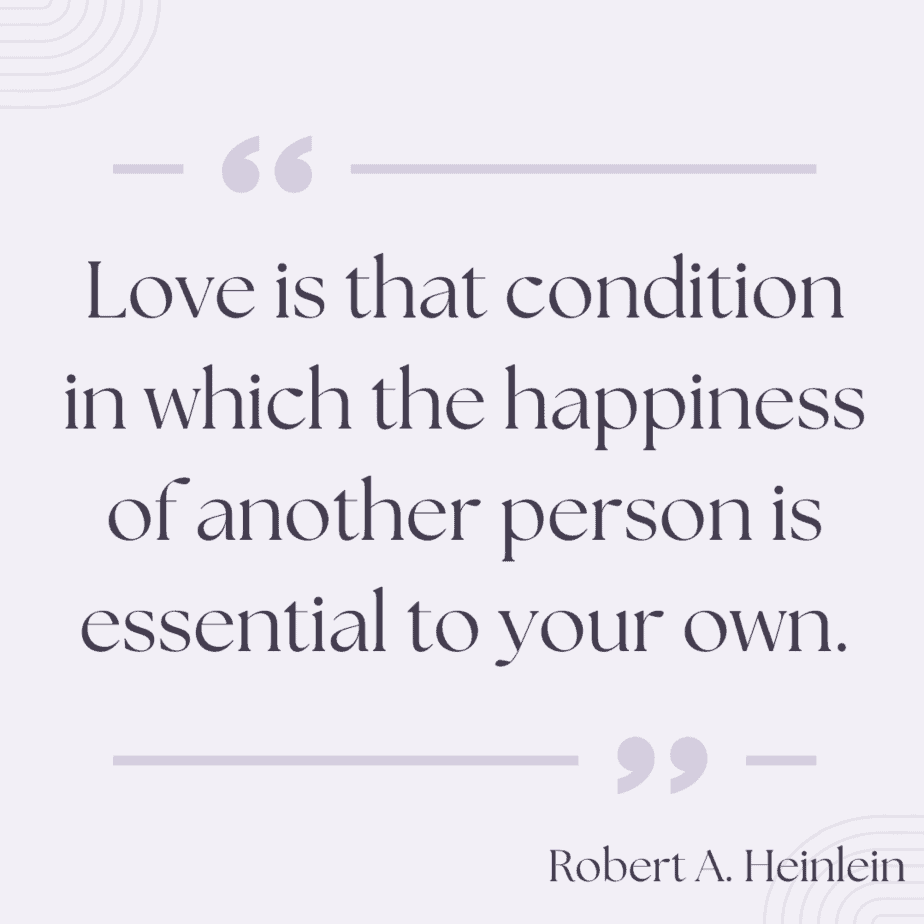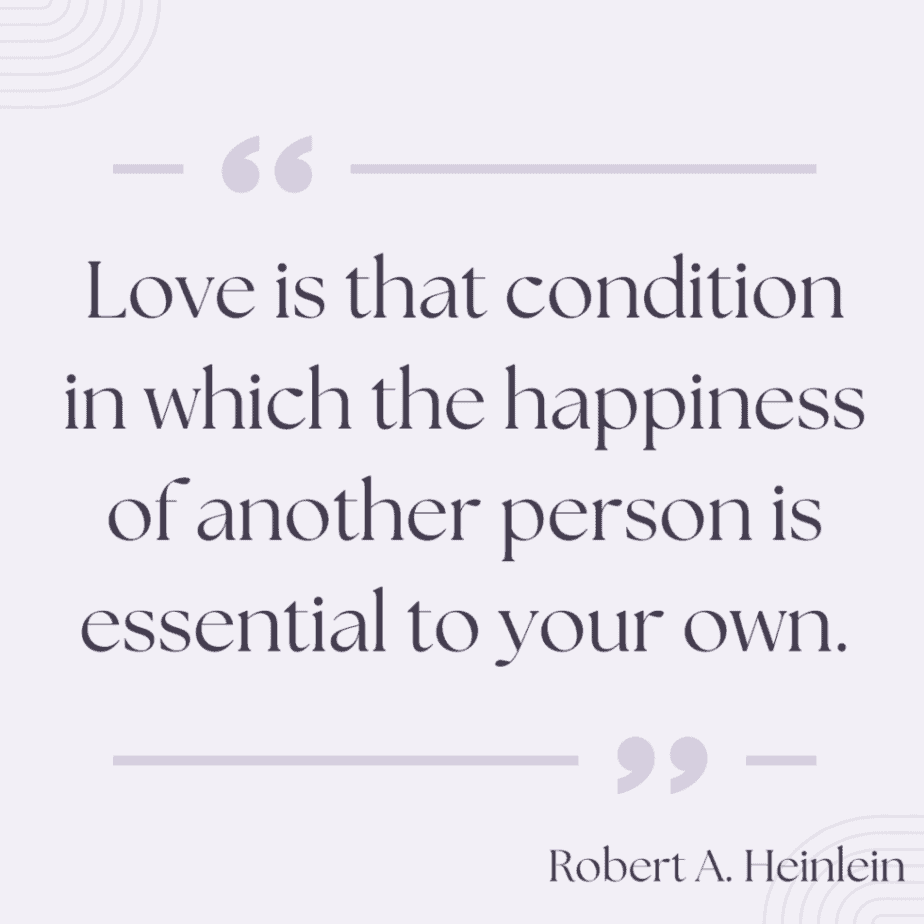 "Love is the whole thing. We are only pieces." Rumi
"In all the world, there is no heart for me like yours. In all the world, there is no love for you like mine." Maya Angelou
"I saw that you were perfect, and so I loved you. Then I saw that you were not perfect, and I loved you even more." Angelita Lim
"I swear I couldn't love you more than I do right now, and yet I know I will tomorrow." Leo Christopher
"I loved you at your darkest." Romans 5:8
"There is no remedy for love but to love more." Henry David Thoreau
"If you live to be a hundred, I want to live to be a hundred minus one day, so I never have to live without you." A. A. Milne
"In your light, I learn how to love." Rumi
"Love does not consist of gazing at each other, but in looking outward together in the same direction." Antoine de Saint-Exupéry
"Love is not affectionate feeling, but a steady wish for the loved person's ultimate good as far as it can be obtained." C.S. Lewis
"You know you're in love when you can't fall asleep because reality is finally better than your dreams." Dr. Seuss
"For you see, each day I love you more, today more than yesterday and less than tomorrow." Rosemonde Gérard
"I love you because the entire universe conspired to help me find you." Paul Coelho
"My heart beats faster as you take my hand, my love grows stronger as you touch my soul." A.C. Van Cherub
"Immature love says: 'I love you because I need you.' Mature love says 'I need you because I love you.'" Erich Fromm
"Darkness cannot drive out darkness: only light can do that. Hate cannot drive out hate: only love can do that." Martin Luther King Jr
"You've gotta dance like there's nobody watching, love like you'll never be hurt, sing like there's nobody listening, and live like it's heaven on earth." William W. Purkey
"There is always some madness in love. But there is also always some reason in madness." Friedrich Nietzsche
"To be fully seen by somebody, then, and be loved anyhow – this is a human offering that can border on miraculous." Elizabeth Gilbert
"A friend is someone who knows all about you and still loves you." Elbert Hubbard
"We accept the love we think we deserve." Stephen Chbosky
"There is nothing I would not do for those who are really my friends. I have no notion of loving people by halves, it is not my nature." Jane Austen
"The roots of all goodness lie in the soil of appreciation for goodness." Dalai Lama
"One word Frees us of all the weight and pain of life: That word is love." Sophocles
"It is easy to love people in memory; the hard thing is to love them when they are there in front of you." John Updike
"I want to be in a relationship where you telling me you love me is just a ceremonious validation of what you already show me." Steve Maraboli
"It is a curious thought, but it is only when you see people looking ridiculous that you realize just how much you love them." Agatha Christie
"The heart that gives thanks is a happy one, for we cannot feel thankful and unhappy at the same time." Douglas Wood
"In case you ever foolishly forget: I am never not thinking of you." Virginia Woolf
"Spread love. Hug the people you care about and make sure they know that you care and appreciate them. Make it known to your friends and family that you love them." Germany Kent
And lastly, a funny quote that also uniquely expresses to someone that they are loved by you too 🙂
"I love you like a fat kid loves cake." Scott Adams
For more inspirational quotes and words on love, be sure to check out: