Quotes About Enjoying The Little Things In Life
This collection of quotes about enjoying the little things serve as a great reminder and inspire happiness in our lives.
Why We Should Enjoy the Little Things
There are two pretty awesome reasons for why we should focus on enjoying the little things in life:
Firstly, because it's often said that the 'things' we consider 'little' can actually be the most important things in our life – the things we will miss most when they're gone. Think: the morning cuddles, the seemingly constant phones calls with a random question, the way their hair smells, the lazy Sunday mornings, the insider jokes you share, your strong, capable legs, the way they make you a coffee, etc.
Secondly, when we acknowledge the great little things in our lives, we are actively practicing gratitude – which of course makes us happier.
One of the most common things people strive for in life is happiness.
By definition, happiness is a mental or emotional state of well-being characterized by positive or pleasant emotions ranging from contentment to intense joy.
Often times people think that being happy will only come with being successful, but there are many ways that people can be happy no matter what they are doing or how much money they have.
One way to become happier is to enjoy the little things in life. There are so many different aspects of our daily lives that can bring us joy when we pay attention to them, but it's rare for this to happen.
Thoughts about the future or the past prevent us from seeing what is going on in our lives right now. In order to enjoy the present, we often need a little reminder, which the following quotes can help us with:
Quotes About Enjoying The Little Things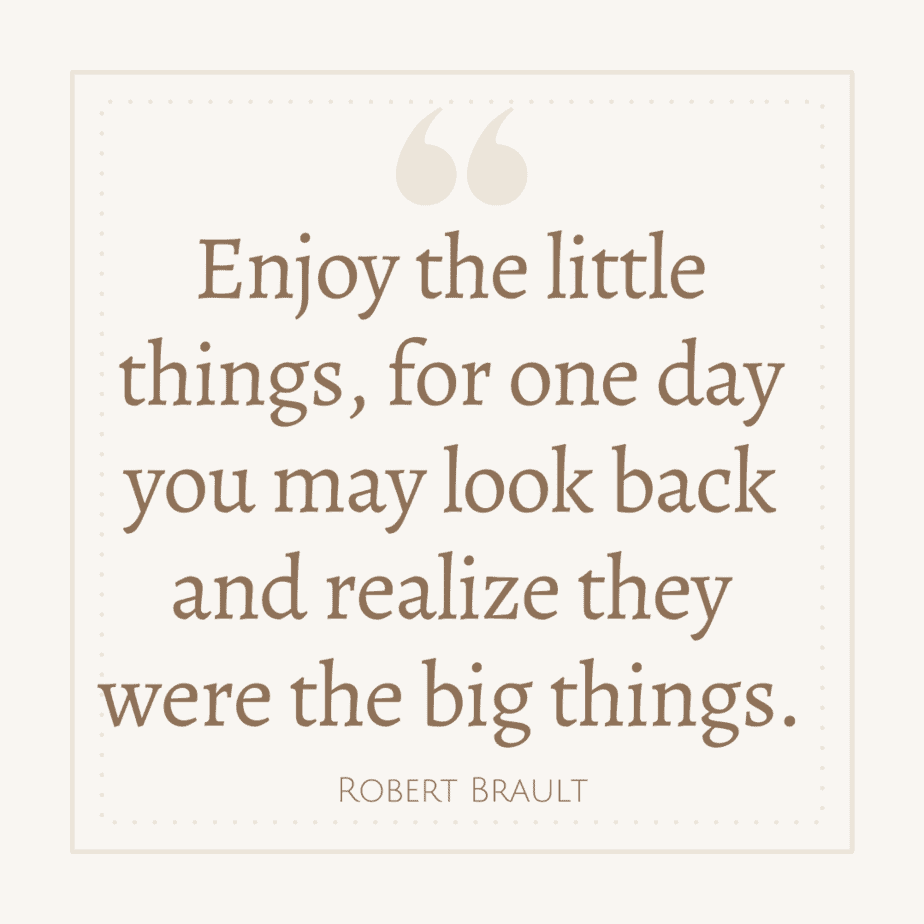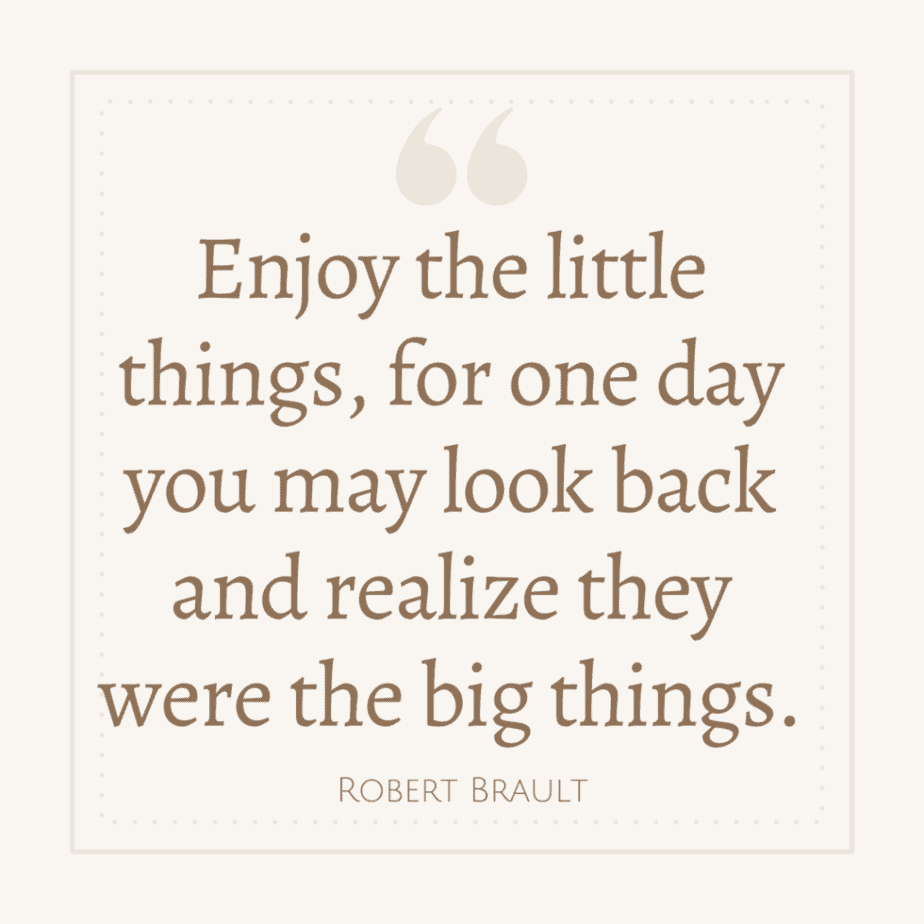 Enjoy the little things, for one day you may look back and realize they were the big things. Robert Brault
I try to find a reason to laugh each day. Somehow, if you can incorporate laughter into your day, every day, it really helps. It's the little things in life that make me happy. Faith Hill
I am happy because I'm grateful. I choose to be grateful. That gratitude allows me to be happy. Will Arnett
It has long been an axiom of mine that the little things are infinitely the most important. Arthur Conan Doyle
Appreciation is a wonderful thing: It makes what is excellent in others belong to us as well. Voltaire
Sometimes when I consider what tremendous consequences come from little things, I am tempted to think there are no little things. Bruce Barton
Sometimes the most happy people in life are the ones with nothing. We can't lose sight of the little things in life that should make us the happiest. Ryan Cabrera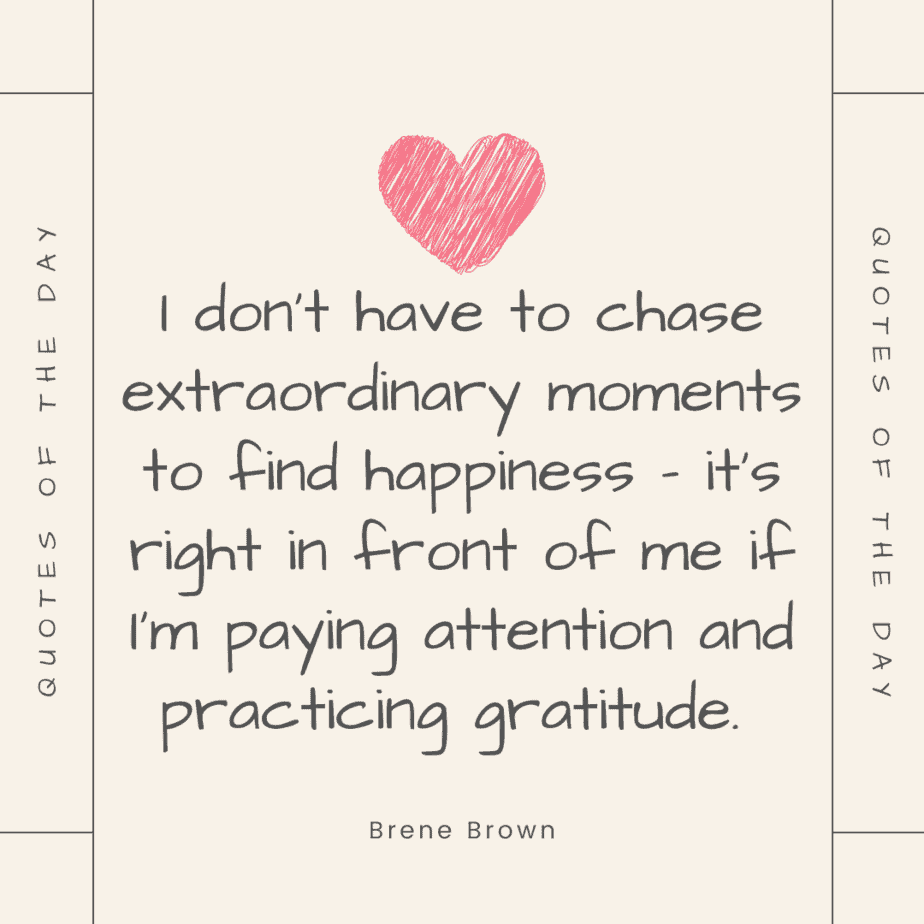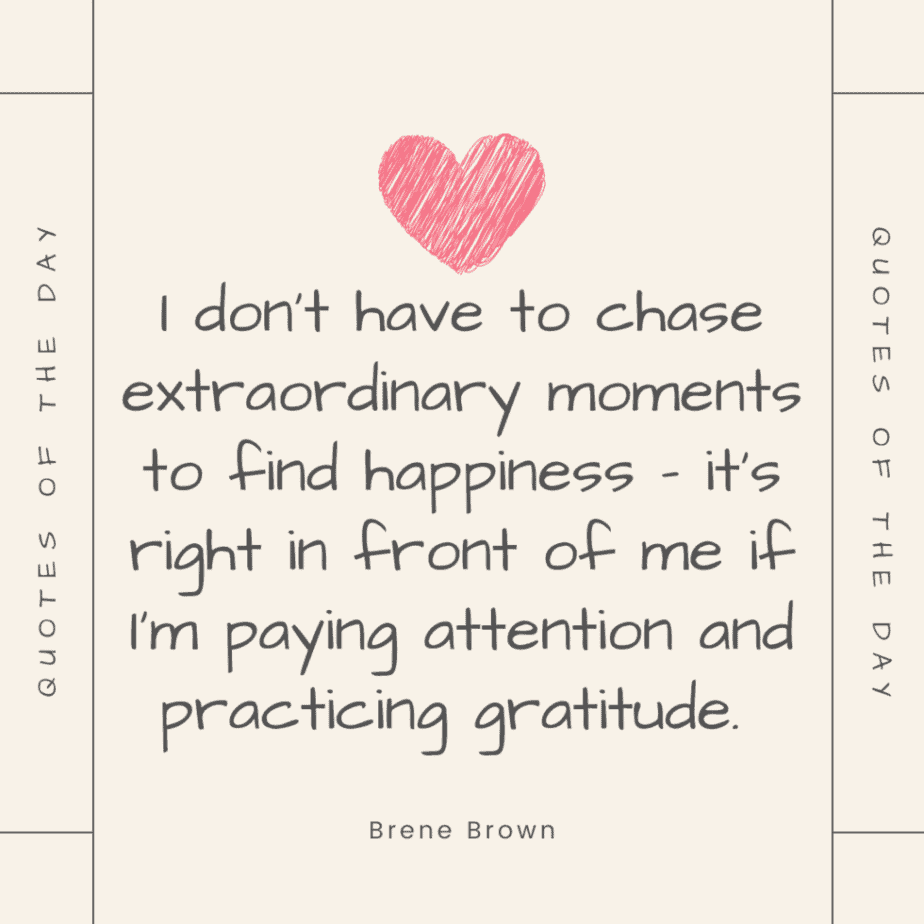 I don't have to chase extraordinary moments to find happiness – it's right in front of me if I'm paying attention and practicing gratitude. Brene Brown
Gratitude unlocks the fullness of life. It turns what we have into enough, and more. It turns denial into acceptance, chaos to order, confusion to clarity. It can turn a meal into a feast, a house into a home, a stranger into a friend. Melody Beattie
Give yourself a gift of five minutes of contemplation in awe of everything you see around you. Go outside and turn your attention to the many miracles around you. This five-minute-a-day regimen of appreciation and gratitude will help you to focus your life in awe. Wayne Dyer
The biggest lesson my kids have taught me is to find the joy in little things, along with a healthy dose of patience. Karren Brady
Little things seem nothing, but they give peace, like those meadow flowers which individually seem odorless but all together perfume the air. Georges Bernanos
Next to excellence is the appreciation of it. William Makepeace Thackeray
The Little Things Quotes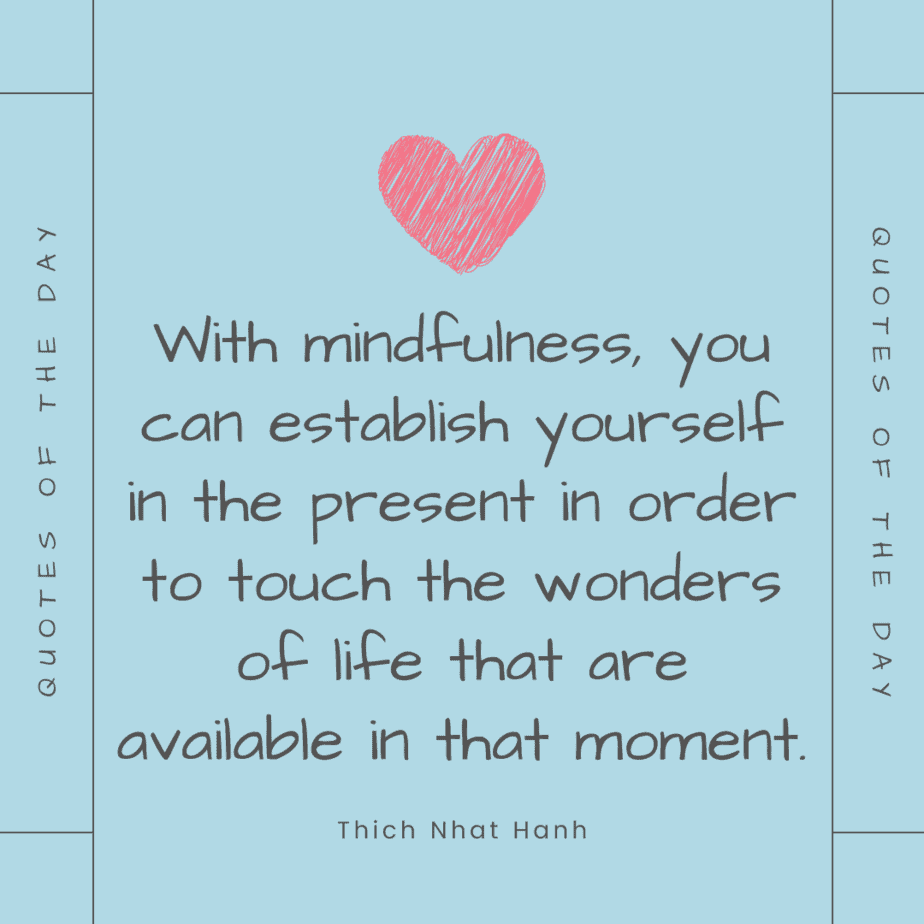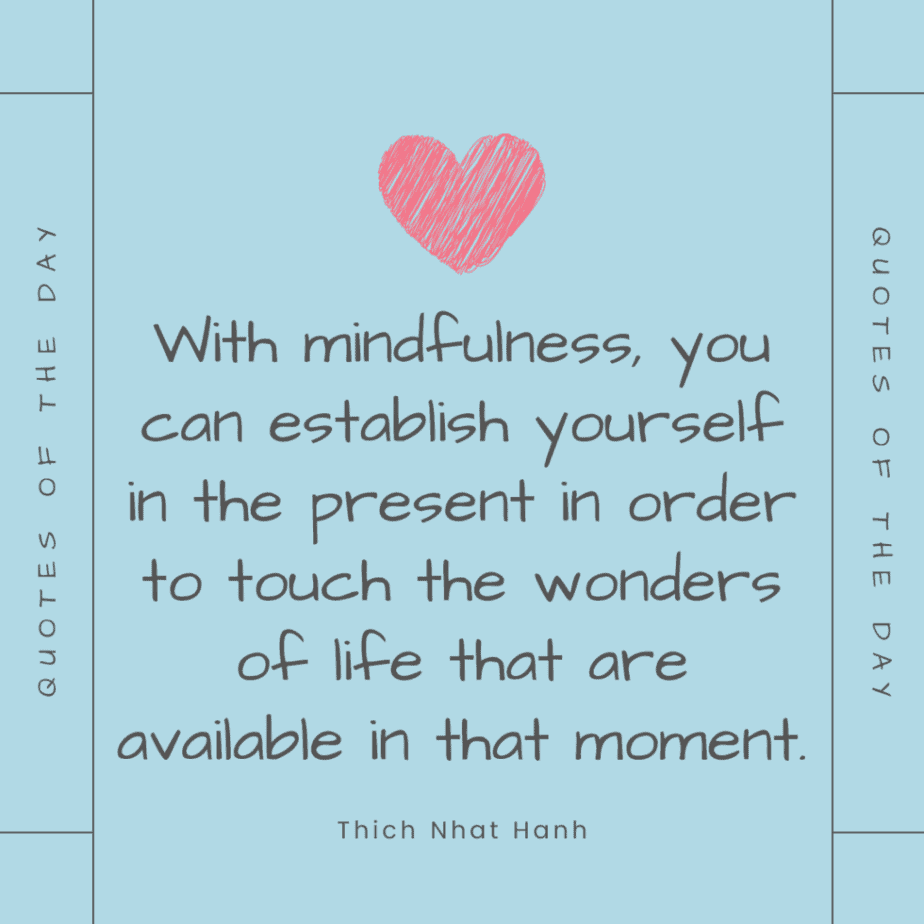 With mindfulness, you can establish yourself in the present in order to touch the wonders of life that are available in that moment. Thich Nhat Hanh
I think it's important to find the little things in everyday life that make you happy. Paula Cole
Everyone is trying to accomplish something big, not realizing that life is made up of little things. Frank A. Clark
Practice yourself, for heaven's sake in little things, and then proceed to greater. Epictetus
Happiness cannot be traveled to, owned, earned, worn or consumed. Happiness is the spiritual experience of living every minute with love, grace, and gratitude. Denis Waitley
When you are older you will understand how precious little things, seemingly of no value in themselves, can be loved and prized above all price when they convey the love and thoughtfulness of a good heart. Edwin Booth
I still get wildly enthusiastic about little things… I play with leaves. I skip down the street and run against the wind. Leo Buscaglia
I try to do the right thing at the right time. They may just be little things, but usually they make the difference between winning and losing. Kareem Abdul-Jabbar
I don't have to take a trip around the world or be on a yacht in the Mediterranean to have happiness. I can find it in the little things, like looking out into my backyard and seeing deer in the fields. Queen Latifah
Perfect happiness is a beautiful sunset, the giggle of a grandchild, the first snowfall. It's the little things that make happy moments, not the grand events. Joy comes in sips, not gulps. Sharon Draper
Life is made up, not of great sacrifices or duties, but of little things, in which smiles and kindness, and small obligations given habitually, are what preserve the heart and secure comfort. Humphry Davy
Develop an attitude of gratitude, and give thanks for everything that happens to you, knowing that every step forward is a step toward achieving something bigger and better than your current situation. Brian Tracy
It's no big thing, but you make big things out of little things sometimes. Robert Duvall
Quotes About Gratitude & Taking Note of The Little Things
Sometimes we should express our gratitude for the small and simple things like the scent of the rain, the taste of your favorite food, or the sound of a loved one's voice. Joseph B. Wirthlin
In the sweetness of friendship let there be laughter, and sharing of pleasures. For in the dew of little things the heart finds its morning and is refreshed. Khalil Gibran
As we express our gratitude, we must never forget that the highest appreciation is not to utter words, but to live by them. John F. Kennedy
It's the little things that count, hundreds of 'em. Cliff Shaw
On a day-to-day level, I love watching my kids accomplish the little things that seem trivial but are really milestones: seeing my son hit a baseball or watching my daughter draw something that actually looks like what she says she's drawing. Or hearing them say 'I love you.' Matt Lauer
I never understand the plan that the Lord has given me. But it's so cool, because He keeps reminding me that I am on the right path. He reminds me with little things and big things. Hannah Brown
If I love you, I show you I love you every day. Little things, big things. Dwayne Johnson
Gratitude is the healthiest of all human emotions. The more you express gratitude for what you have, the more likely you will have even more to express gratitude for. Zig Ziglar
Gratitude is one of the strongest and most transformative states of being. It shifts your perspective from lack to abundance and allows you to focus on the good in your life, which in turn pulls more goodness into your reality. Jen Sincero
If you're interested in reading more inspiring quotes on gratitude and happiness, be sure to check out: