Quotes About Bad Choices and Decisions
There is a well known saying that we are the result of our own choices in life. Both the good choices and the bad choices.
Yes, whilst sometimes we must choose between only bad options, overall, the saying holds true. We reap what we sow.
The following quotes about bad choices are an interesting reminder of what is within our control, and taking ownership of our choices and decisions.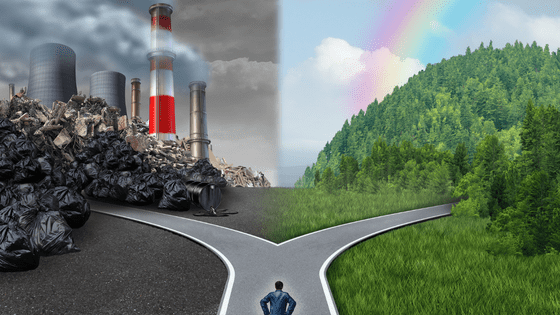 Bad Choices Quotes
"It's not that I've been invited to the hole I'm standing in. It's that I accepted the invitation." Craig D. Lounsbrough
"Take responsibility for your last bad decision, and then let it go. Don't blame others or make excuses for yourself." Deepak Chopra
"Every choice you make has an end result." Zig Ziglar
"Until a person can say deeply and honestly, "I am what I am today because of the choices I made yesterday," that person cannot say, "I choose otherwise." Stephen R. Covey
"In any moment of decision, the best thing you can do is the right thing. The worst thing you can do is nothing." Theodore Roosevelt
"People pay for what they do, and still more for what they have allowed themselves to become. And they pay for it very simply; by the lives they lead." James Baldwin
"You cannot control the behavior of others, but you can always choose how you respond to it." Roy T. Bennett
"Life presents many choices, the choices we make determine our future." Catherine Pulsifer
"Temptations don't appear nearly as harmful as the roads they lead you down." Richelle E. Goodrich
"With all these forks in the roads of our path, why do so many choose to take the knife?" Anthony Liccione
"You are not the victim of the world, but rather the master of your own destiny. It is your choices and decisions that determine your destiny." Roy T. Bennett
"We are our choices." Jean-Paul Sartre
"Bad decisions made with good intentions, are still bad decisions." James C. Collins
"I am the result of the good choices I've made and the bad choices." Madonna Ciccone
"Beliefs are choices. First you choose your beliefs. Then your beliefs affect your choices." Roy T. Bennett
"Don't mourn over your bad decisions. Just start overcoming them with good ones." Joyce Meyer
"Heroes are made by the paths they choose, not the powers they are graced with." Brodi Ashton
"Good people can do bad things, make bad decisions. It doesn't make them bad people." Sonia Sotomayor
"Good decisions come from experience. Experience comes from making bad decisions." Mark Twain
"You can't always expect people to apply your wisdom when they didn't use wisdom before they found themselves knee deep in their version of justice." Shannon L. Alder
"Life is simple. Make good decisions and good things happen. Make bad decisions and bad things happen." Dick Vitale
"Never cut a tree down in the wintertime. Never make a negative decision in the low time. Never make your most important decisions when you are in your worst moods. Wait. Be patient. The storm will pass. The spring will come." Robert H. Schuller
"I like to think that even if we make some really bad choices and go down some bad paths, we'll eventually emerge from it." Tim O'Reilly
"Hell isn't having no choice. It's having to make a choice between horrific things." Don Winslow
"You always have a choice." Frank Sonnenberg
"You are the master of your attitude. You cannot control what happens to you, but you can control the way you think about all the events. You always have a choice. You can choose to face them with a positive mental attitude." Roy T. Bennett
"So much of what I've learned, so much of what's good in my life, was learned because something bad happened, or from making the wrong decision. Through bad decisions I learned how to find the ways to make the right ones." Cheryl Strayed
"May your choices reflect your hopes, not your fears." Nelson Mandela
Funny Quotes About Bad Choices and Decisions
"No good decision was ever made in a swivel chair." George S. Patton
"My life is littered with bad decisions." Will Forte
"Bad choices make good stories." Rajkumar Hirani
For more similar content about choices, decisions and positive life quotes, then be sure to check out: