46 Powerful Quotes About Making Choices In Life
The choices that we make in life alter the course of our lives. Sure, there are the mundane little choices we make each day that don't cause much of a ripple overall, but it's important to be aware of all the choices we are making and to consider the consequences that these actions (or inactions) make.
How Do You Make Good Choices?
We make good choices in life when we weigh up possibilities and consequences, stay true to our morals and values and ensure that fears and doubts aren't impacting our decisions.
The following quotes are all a great reminder about the importance of choices and will help lead you to making good choices. They provide inspiration and encourage reflection to ponder your choices further.
Quotes About Making Choices
"We are our choices." Jean-Paul Sartre
"Life is a matter of choices, and every choice you make makes you." John C. Maxwell

"In any moment of decision, the best thing you can do is the right thing. The worst thing you can do is nothing." Theodore Roosevelt
"May your choices reflect your hopes, not your fears." Nelson Mandela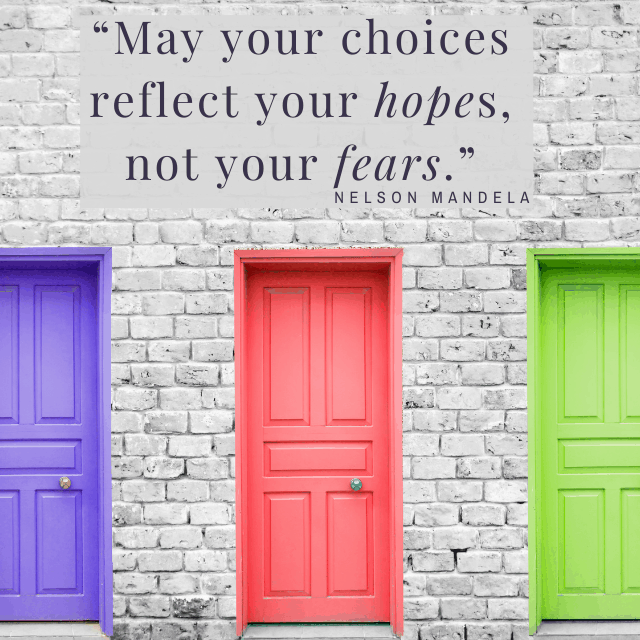 "You cannot control the behavior of others, but you can always choose how you respond to it." Roy T. Bennett
"You and I are essentially infinite choice-makers. In every moment of our existence, we are in that field of all possibilities where we have access to an infinity of choices." Deepak Chopra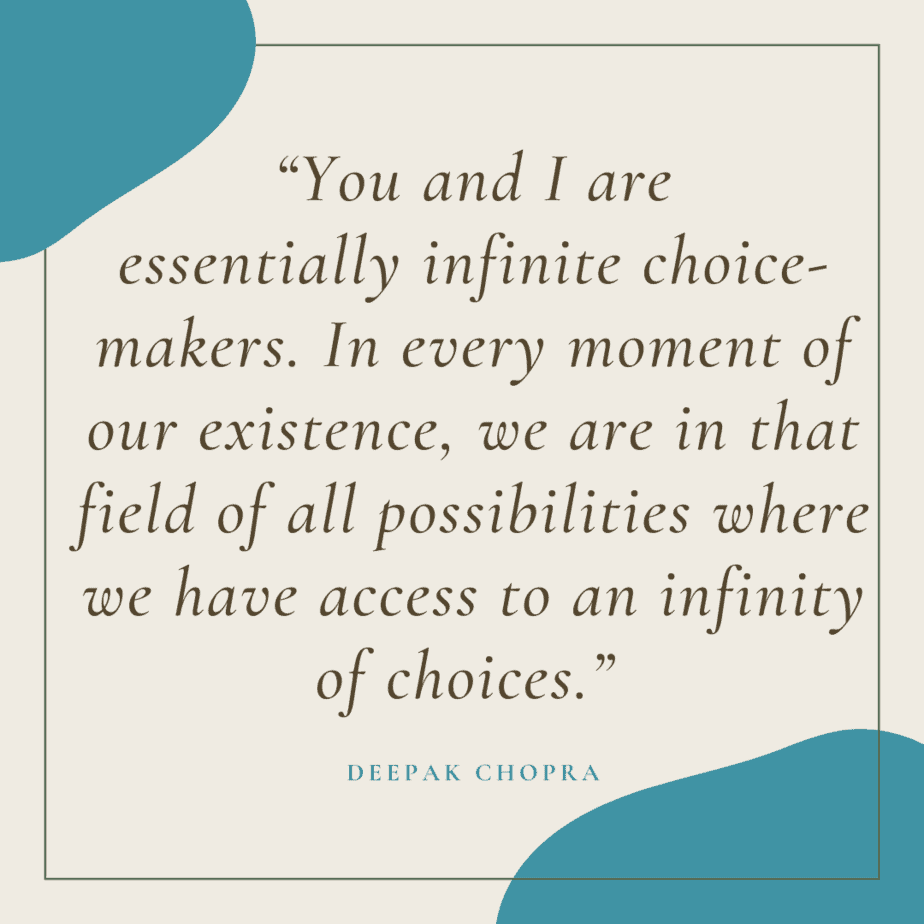 "You always have two choices: your commitment versus your fear." Sammy Davis, Jr.
"The moral values, ethical codes and laws that guide our choices in normal times are, if anything, even more important to help us navigate the confusing and disorienting time of a disaster." Sheri Fink
"Strategy is about making choices, trade-offs; it's about deliberately choosing to be different." Michael Porter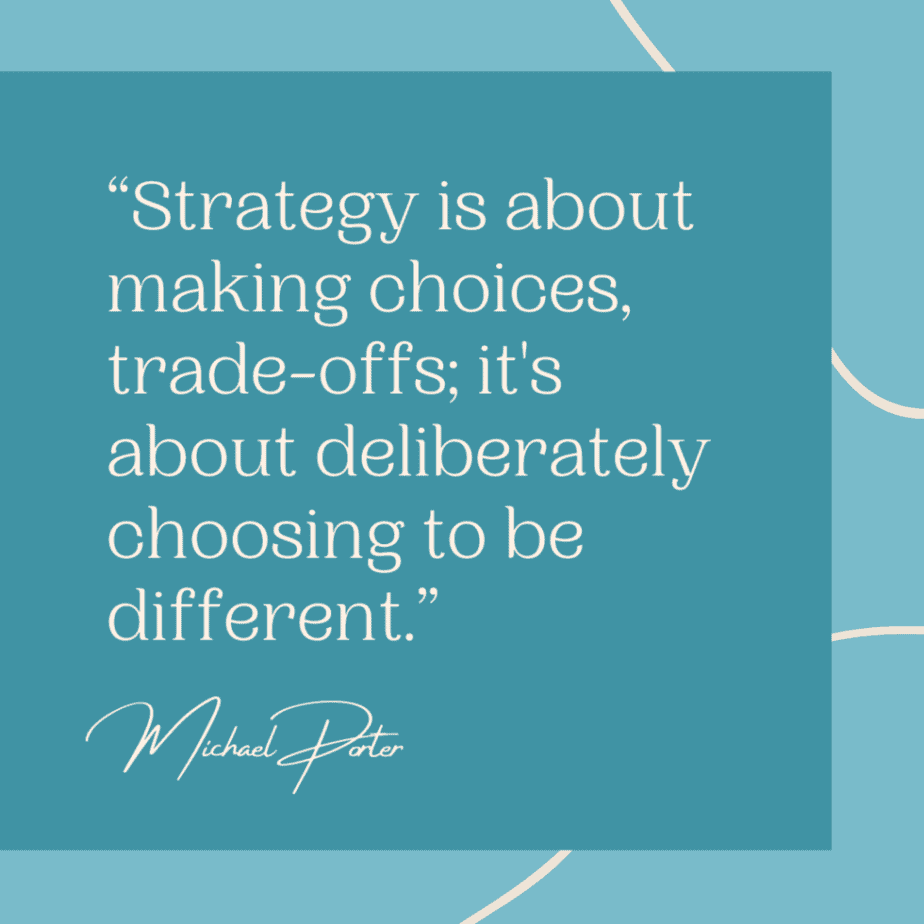 "Choose your love. Love your choice." Thomas S. Monson
Choices Quotes
"When you wake up every day, you have two choices. You can either be positive or negative; an optimist or a pessimist. I choose to be an optimist. It's all a matter of perspective." Harvey Mackay
"Beliefs are choices. First you choose your beliefs. Then your beliefs affect your choices." Roy T. Bennett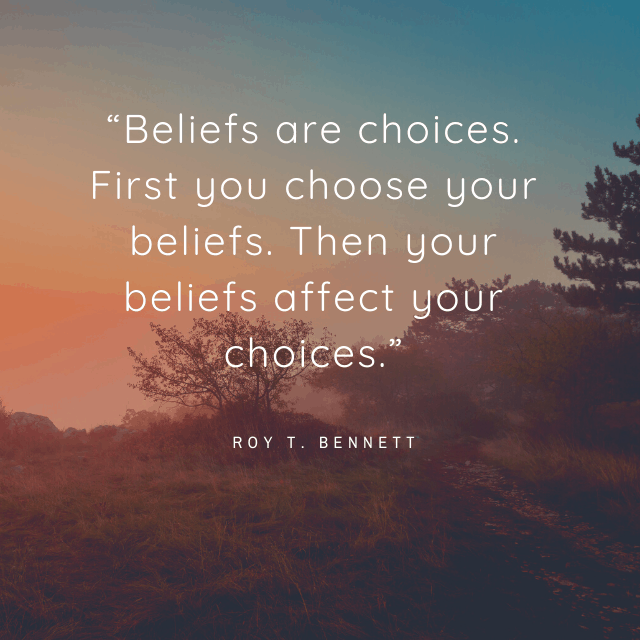 "It doesn't matter which side of the fence you get off on sometimes. What matters most is getting off. You cannot make progress without making decisions." Jim Rohn
"It is our choices… that show what we truly are, far more than our abilities." J. K. Rowling
"Every day brings new choices." Martha Beck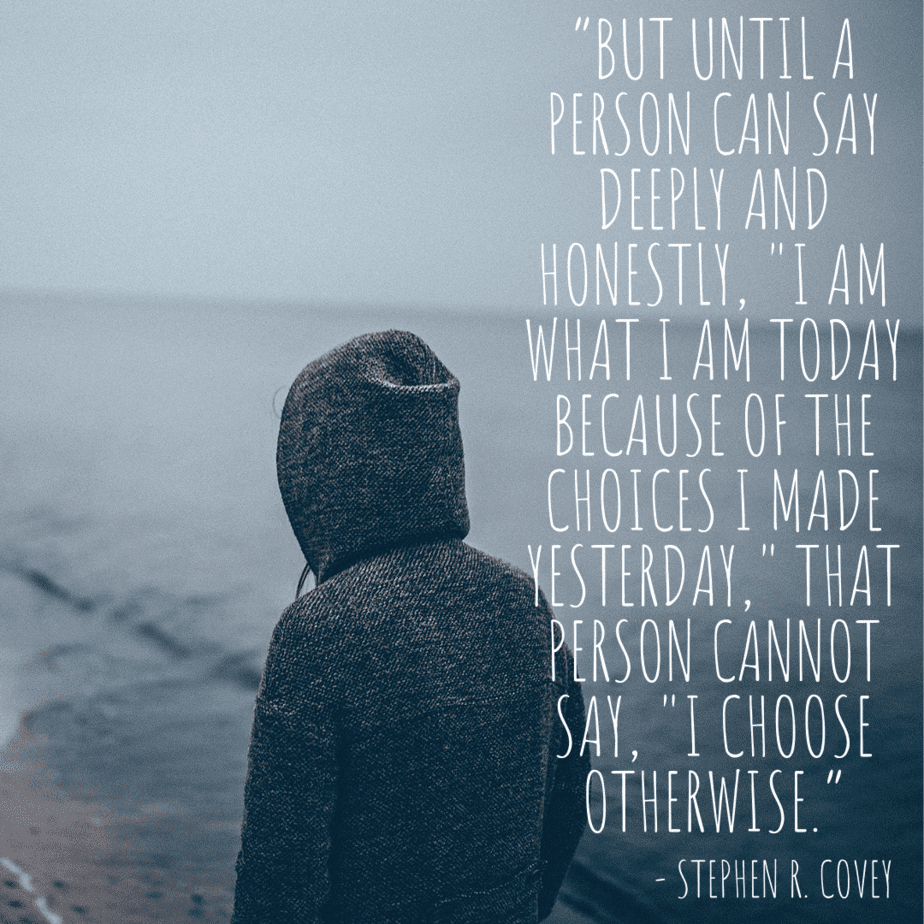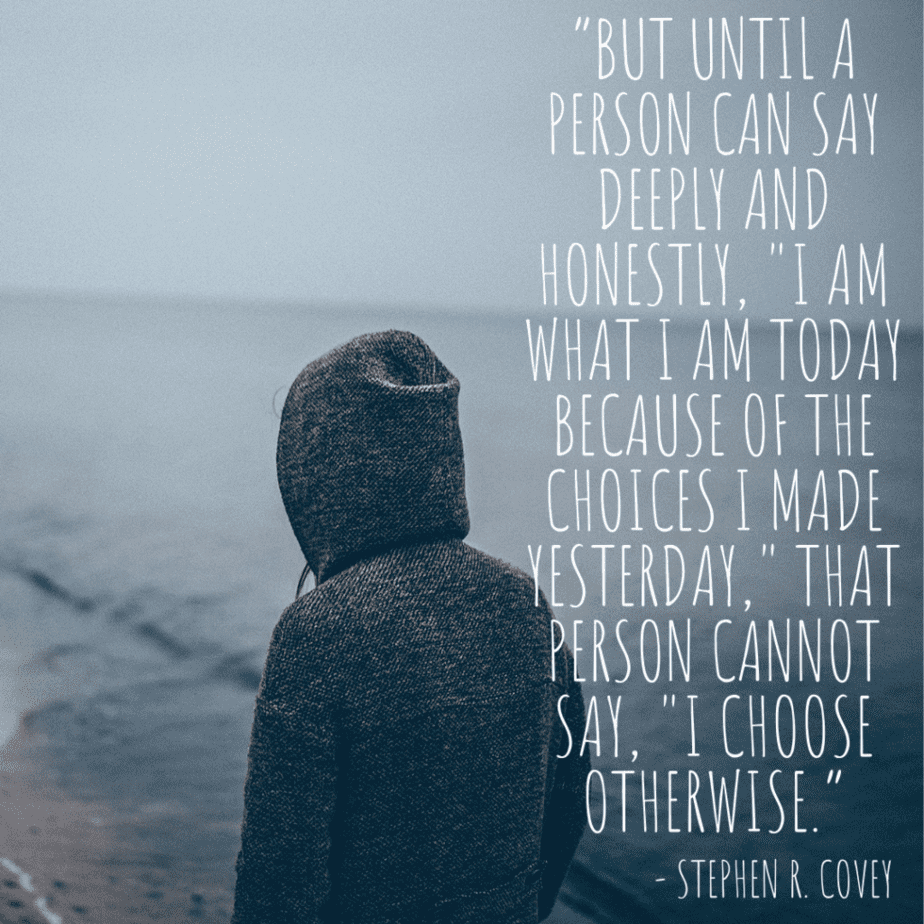 "But until a person can say deeply and honestly, "I am what I am today because of the choices I made yesterday," that person cannot say, "I choose otherwise." Stephen R. Covey
"We don't get to choose what is true. We only get to choose what we do about it." Kami Garcia
"In the end that was the choice you made, and it doesn't matter how hard it was to make it. It matters that you did." Cassandra Clare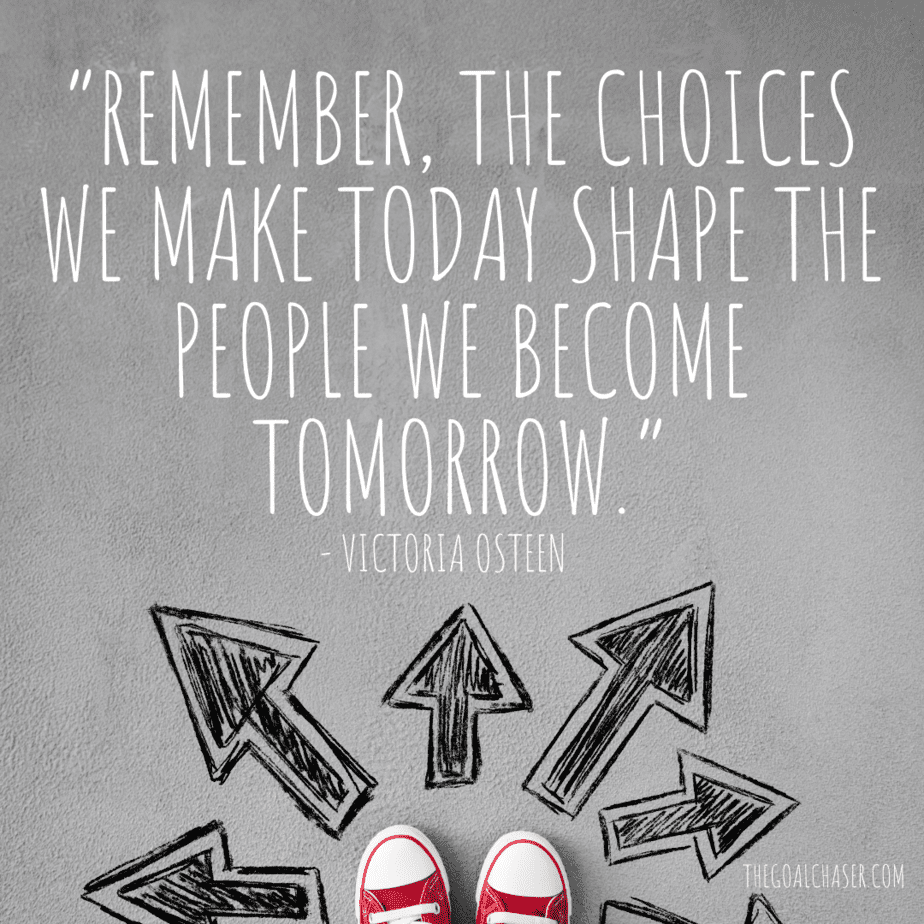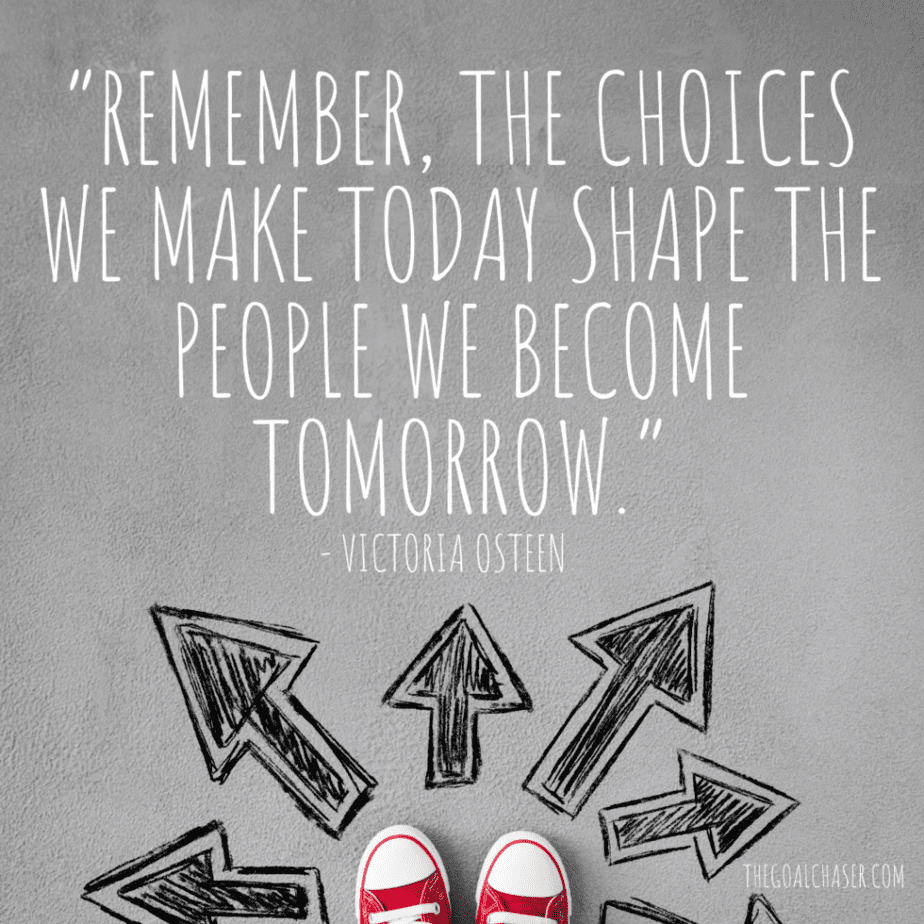 "Remember, the choices we make today shape the people we become tomorrow." Victoria Osteen
Making The Right Decision Quotes
"Sometimes you make the right decision, sometimes you make the decision right." Phil McGraw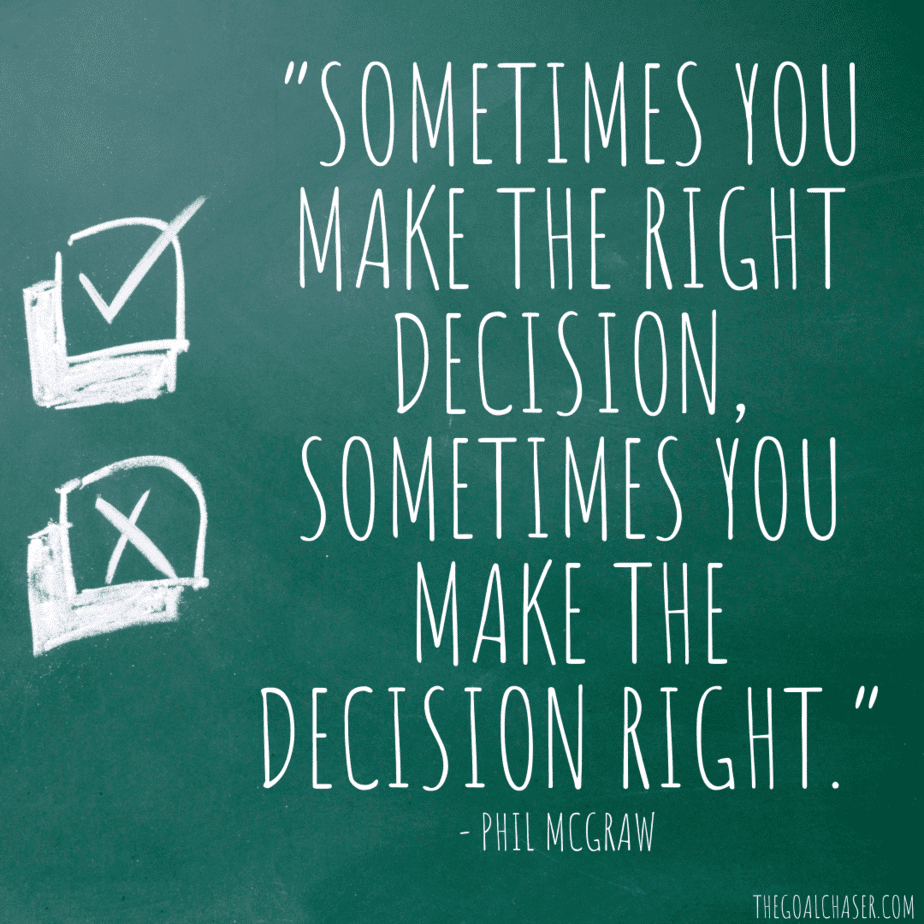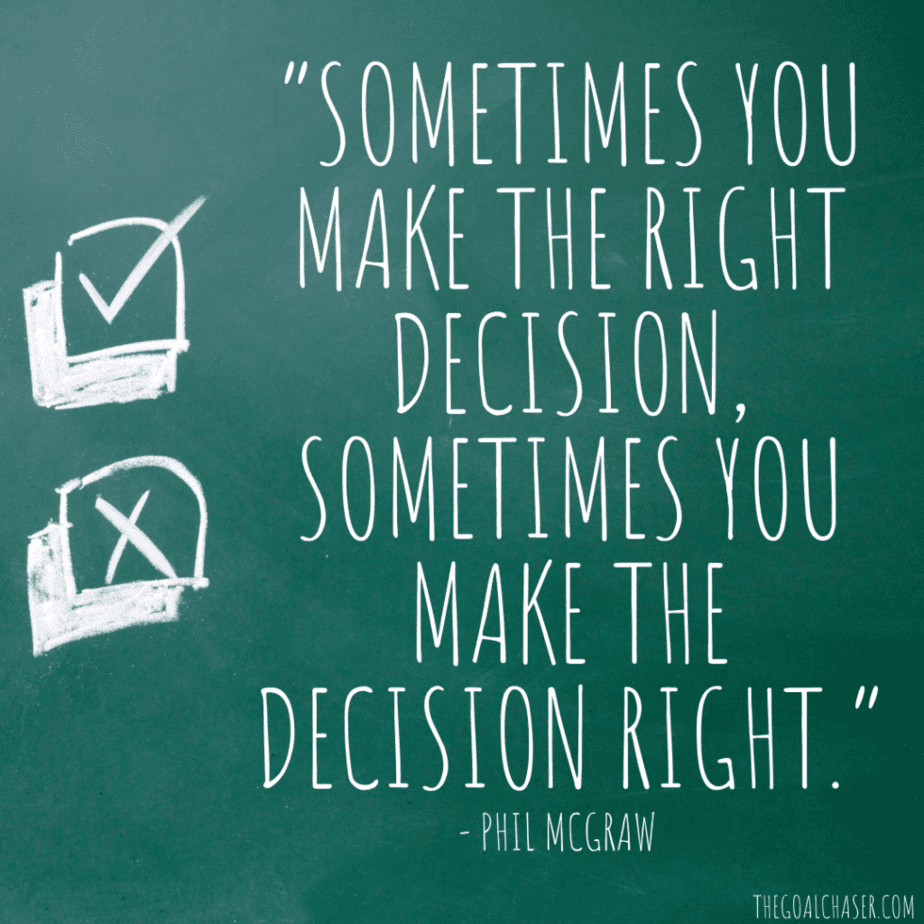 "Your life changes the moment you make a new, congruent, and committed decision." Tony Robbins
"There comes a time in your life when you have to choose to turn the page, write another book or simply close it." Shannon L. Alder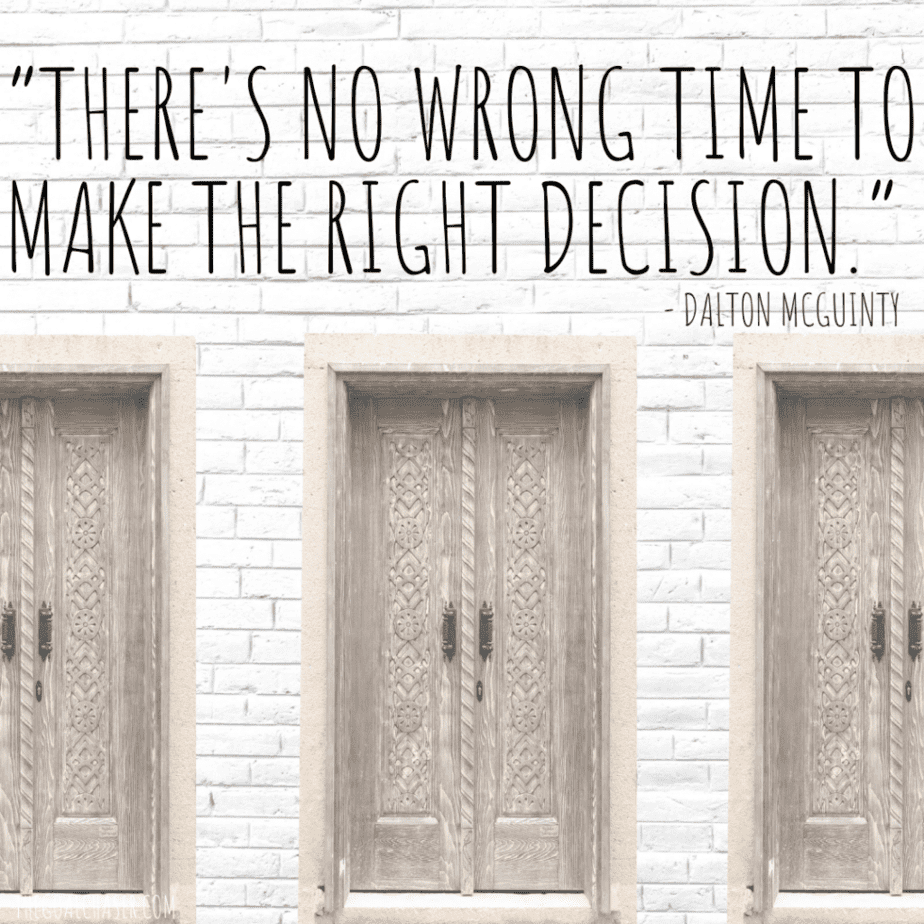 "There's no wrong time to make the right decision." Dalton McGuinty
"Believe me, my journey has not been a simple journey of progress. There have been many ups and downs, and it is the choices that I made at each of those times that have helped shape what I have achieved." Satya Nadella
"You are doomed to make choices. This is life's greatest paradox." Wayne Dyer
"Life's all about choices. Everyone's destination is the same; only the paths are different." Sushmita Sen
"Sometimes it's the smallest decisions that can change your life forever." Keri Russell
"Desires dictate our priorities, priorities shape our choices, and choices determine our actions." Dallin H. Oaks
"I think happiness is a choice. If you feel yourself being happy and can settle into the life choices you make, then it's great. It's really, really great. I swear to God, happiness is the best makeup." Drew Barrymore
"Our lives are a sum total of the choices we have made." Wayne Dyer
"Sometimes you have to choose between a bunch of wrong choices and no right ones. You just have to choose which wrong choices feels the least wrong." Colleen Hoover
"The choices you make now, the people you surround yourself with, they all have the potential to affect your life, even who you are, forever." Sarah Dessen
Quotes About Choices And Consequences
"I believe that we are solely responsible for our choices, and we have to accept the consequences of every deed, word, and thought throughout our lifetime." Elisabeth Kubler-Ross
"If you limit your choices only to what seems possible or reasonable, you disconnect yourself from what you truly want, and all that is left is compromise." Robert Fritz
"Eighty percent of all choices are based on fear. Most people don't choose what they want; they choose what they think is safe." Phil McGraw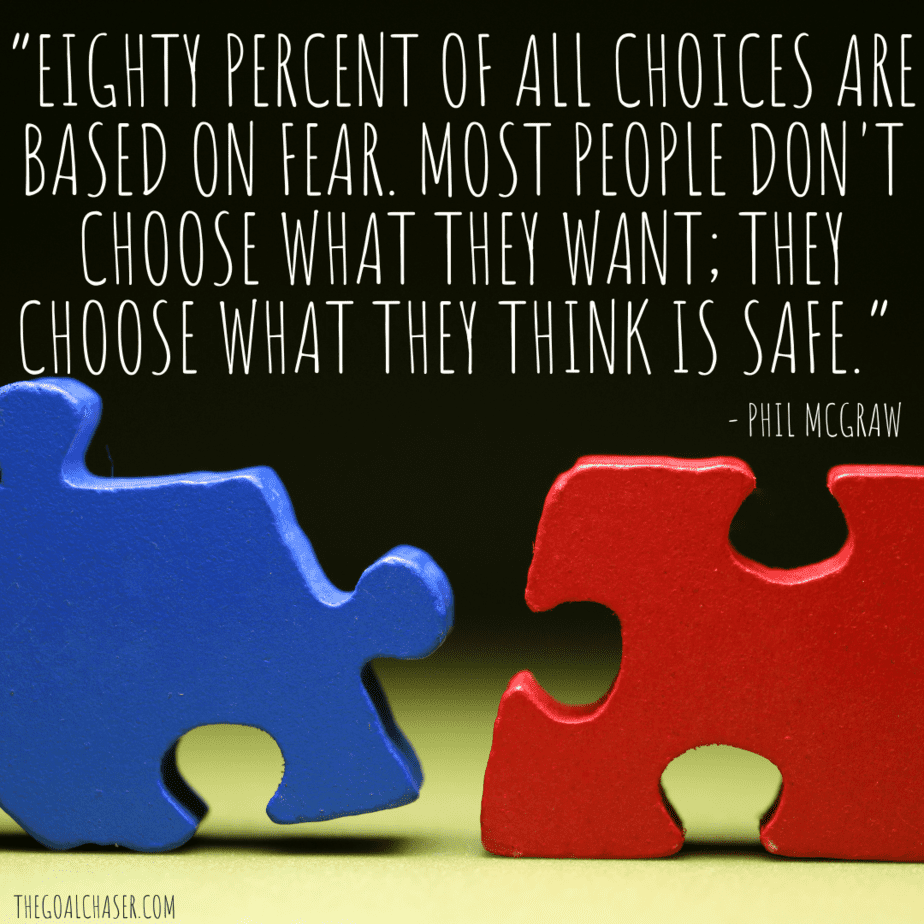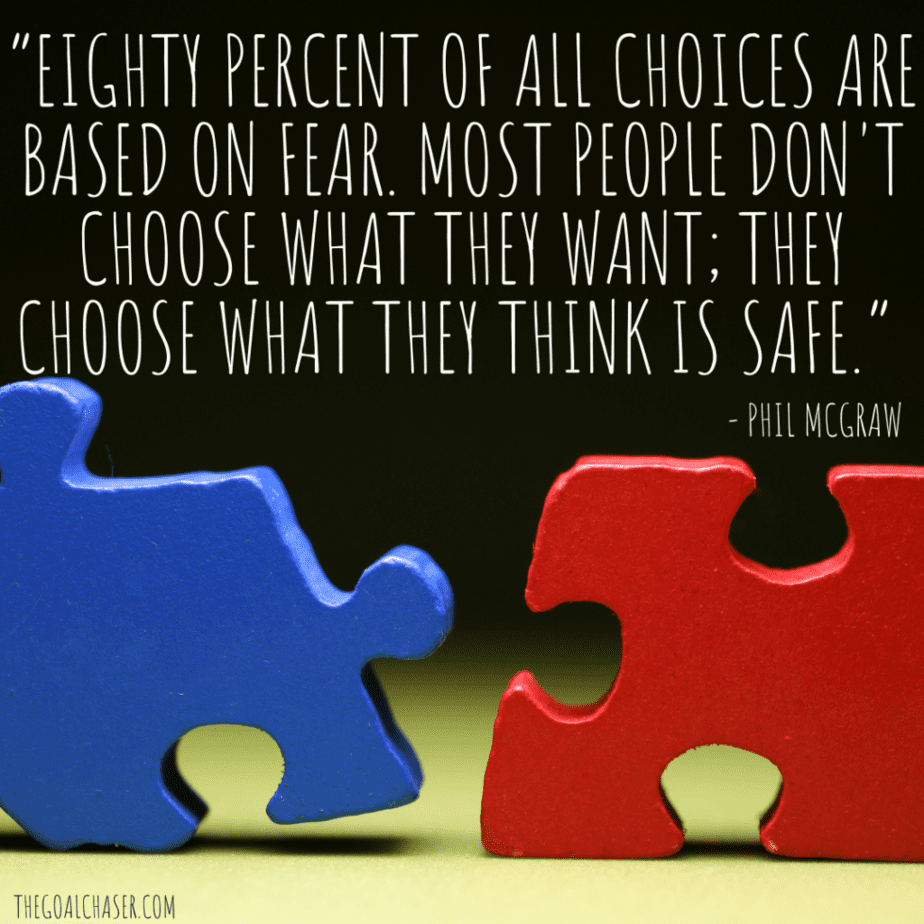 "I wouldn't change a thing about what I've done in the past because what may have been bad choices have all led me to this moment." Minnie Driver
"When people have too many choices, they make bad choices." Thom Browne
"I try to live my life where I end up at a point where I have no regrets. So I try to choose the road that I have the most passion on because then you can never really blame yourself for making the wrong choices. You can always say you're following your passion." Darren Aronofsky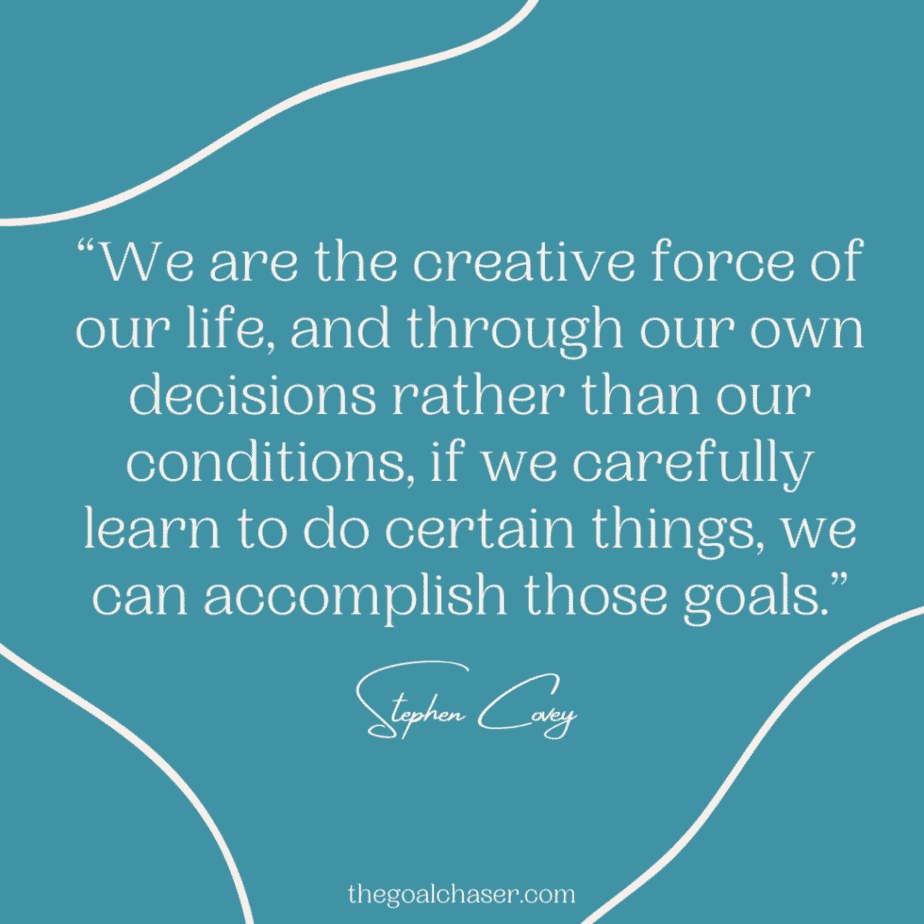 "We are the creative force of our life, and through our own decisions rather than our conditions, if we carefully learn to do certain things, we can accomplish those goals." Stephen Covey
"Too often in life, something happens and we blame other people for us not being happy or satisfied or fulfilled. So the point is, we all have choices, and we make the choice to accept people or situations or to not accept situations." Tom Brady
"Life is about choices. Some we regret, some we're proud of. Some will haunt us forever. The message: we are what we chose to be." Graham Brown
"A spine to my films that's become more evident to me is that many are about the choices people make, and the reverberations of those choices. You go this way, or that way, and either way, there's going to be consequences." Spike Lee
"In this life, we have to make many choices. Some are very important choices. Some are not. Many of our choices are between good and evil. The choices we make, however, determine to a large extent our happiness or our unhappiness, because we have to live with the consequences of our choices." James E. Faust
"In the long run, we shape our lives, and we shape ourselves. The process never ends until we die. And the choices we make are ultimately our own responsibility." Eleanor Roosevelt
"I'm a big believer that your life is basically a sum of all the choices you make. The better your choices, the better opportunity to lead a happy life." Karen Salmansohn
"Remembering that I'll be dead soon is the most important tool I've ever encountered to help me make the big choices in life. Because almost everything – all external expectations, all pride, all fear of embarrassment or failure – these things just fall away in the face of death, leaving only what is truly important." Steve Jobs
While we don't always know how things will turn out, a great tip I've always been told was to envision yourself at the completion of the choice or decision. Ask yourself: was this right, is this what I wanted and how do I feel about it? Try it, it really helps!
If you're looking for more inspiring quotes and positive words, be sure to check out: