28 'You Are Beautiful' Quotes (That Aren't Cheesy)
Quotes That Say 'You Are Beautiful'
Quotes are a great way to express what you want to say, but can't find your own words for.
This collection of beautiful quotes and sayings are perfect for those times. They are short, yet beautiful and to the point. They don't sound ridiculous, cheap or cheesy, but can gently express how you feel when trying to tell a special someone that you find them beautiful.
Remember that beauty extends far beyond appearances and social trends – look to confidence, kindness, passion, connection, family, friendship, intelligence, self awareness, community spirit and other qualities that you and your partner find important.
You Are Beautiful Quotes & Sayings
"The best and most beautiful things in the world cannot be seen or even touched – they must be felt with the heart." Helen Keller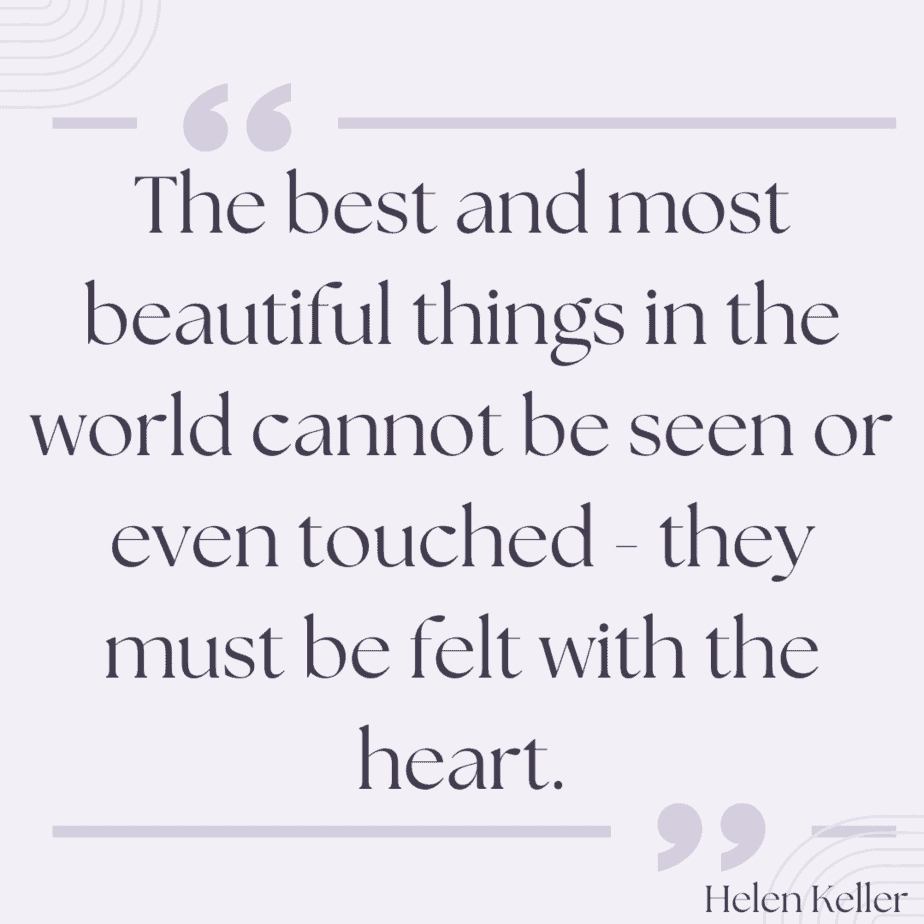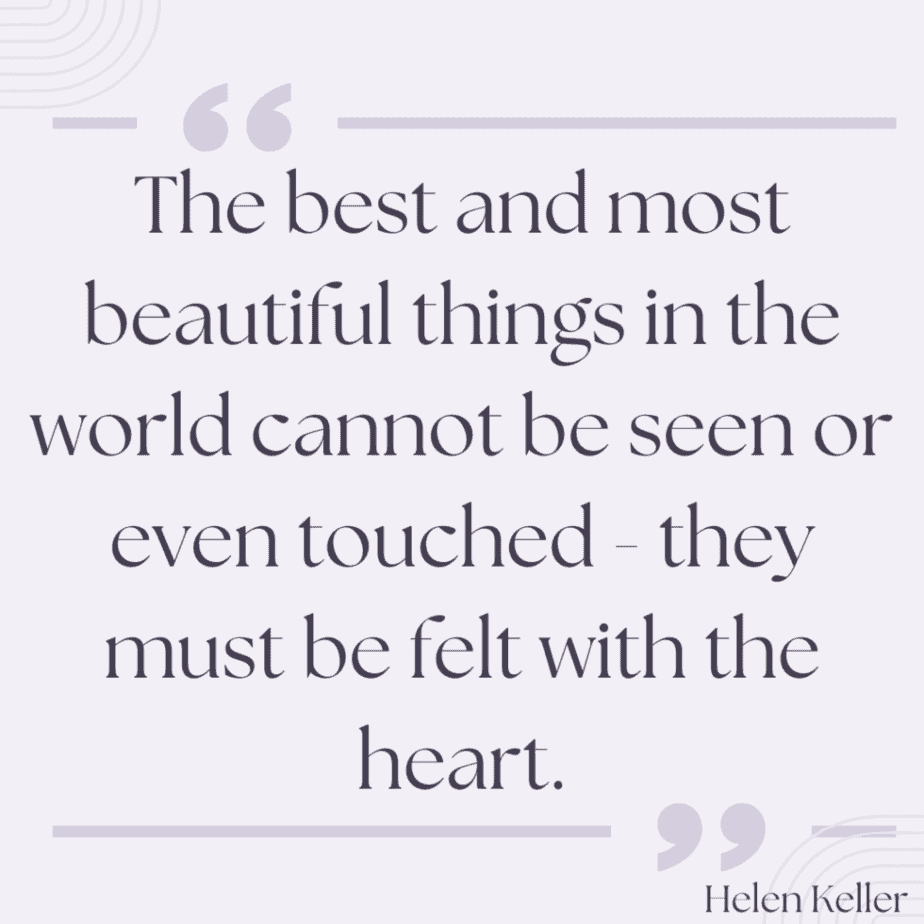 "Integrity reveals beauty." Thomas Leonard
"Beauty is worse than wine, it intoxicates both the holder and beholder." Aldous Huxley
"For beautiful eyes, look for the good in others; for beautiful lips, speak only words of kindness; and for poise, walk with the knowledge that you are never alone." Audrey Hepburn
"A beautiful woman delights the eye; a wise woman, the understanding; a pure one, the soul." Minna Antrim
"She was as beautiful as the devil, and twice as dangerous." Dashiell Hammett
"Beautiful people are not always good but good people are always beautiful." Imam Ali
"Whenever you are creating beauty around you, you are restoring your own soul." Alice Walker
"The fountain of beauty is the heart, and every generous thought illustrates the walls of your chamber." Francis Quarles
"The beauty of a woman is not in a facial mode but the true beauty in a woman is reflected in her soul. It is the caring that she lovingly gives the passion that she shows. The beauty of a woman grows with the passing years." Audrey Hepburn
"There is no cosmetic for beauty like happiness." Maria Mitchell
You Are Beautiful
"Because of your smile, you make life more beautiful." Thich Nhat Hanh
"Beauty begins the moment you decide to be yourself." Coco Chanel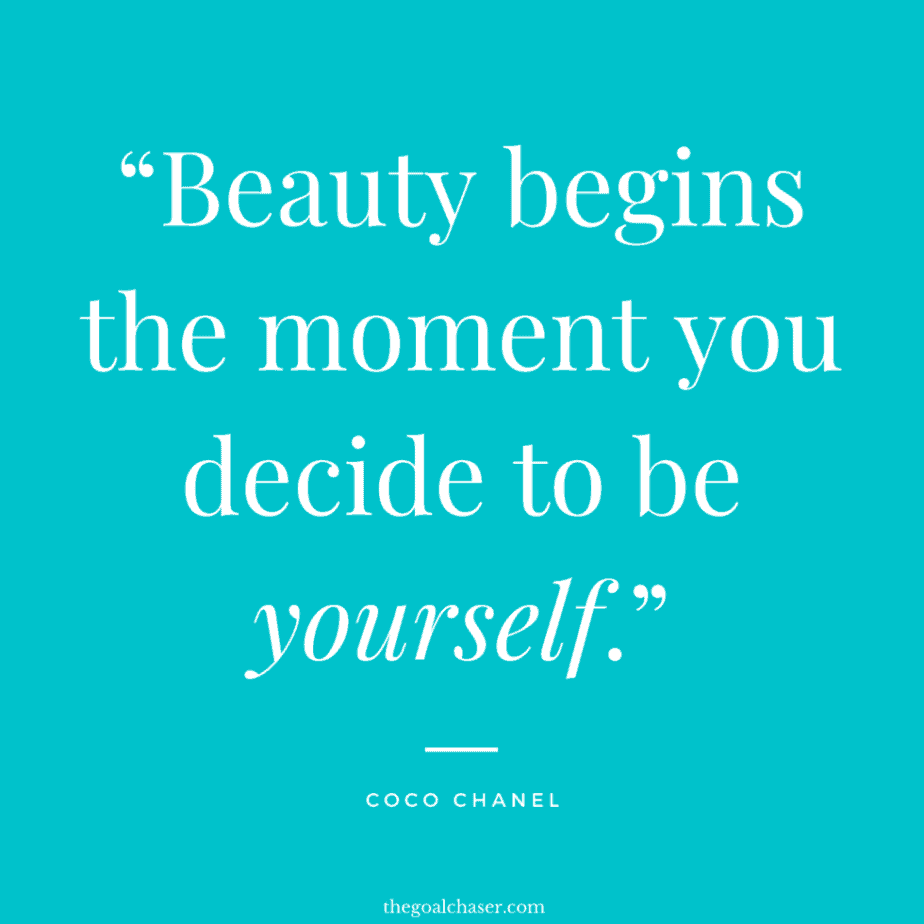 "You are beautiful because of the light you carry inside you. You are beautiful because you say you are, and you hold yourself that way." Mary Lambert
"A girl should be two things: classy and fabulous." Coco Chanel
"A woman whose smile is open and whose expression is glad has a kind of beauty no matter what she wears." Anne Roiphe
"By choosing healthy over skinny you are choosing self-love over self-judgment. You are beautiful!" Steve Maraboli
"The most beautiful thing you can wear is confidence." Blake Lively
"You are worthy of love and respect. You are beautiful, gifted, and intelligent. Don't let the storm make you forget it." Russell T Davies
"A girl should be two things: who and what she wants." Coco Chanel
"Imperfections are beauty, madness is genius, and it's better to be absolutely ridiculous than absolutely boring." Marilyn Monroe
"A witty woman is a treasure; a witty beauty is a power." George Meredith
"To love and be loved is to feel the sun from both sides." David Viscott
You Are Beautiful Quotes for Her
"It's that heart of gold and stardust soul that makes you beautiful." R.M. Broderick
"There is no definition of beauty, but when you can see someone's spirit coming through, something unexplainable, that's beautiful to me." Liv Tyler
"Beauty is power; a smile is its sword." John Ray
"Beauty is unbearable, drives us to despair, offering us for a minute the glimpse of an eternity that we should like to stretch out over the whole of time." Albert Camus
"I know who I am. I am not perfect. I'm not the most beautiful woman in the world. But I'm one of them." Mary J. Blige
"Taking joy in living is a woman's best cosmetic." Rosalind Russell
"Everything has beauty, but not everyone sees it." Confucius
"She was beautiful, but not like those girls in the magazines. She was beautiful, for the way she thought. She was beautiful, for the sparkle in her eyes when she talked about something she loved. She was beautiful, for her ability to make other people smile, even if she was sad. No, she wasn't beautiful for something as temporary as her looks. She was beautiful, deep down to her soul. She is beautiful." F. Scott Fitzgerald
More beautiful quotes for inspiration: