200+ Words To Describe Winter
A comprehensive list of adjectives and words to describe the winter season.
How Do You Describe Winter?
While summer is typically the warmest season, winter is usually the coldest.
In many parts of the world, winter is a time for snow and ice, making it difficult to get around outside. Or really fun if you like snowboarding, skiing etc!
Indoor activities are more common in winter, as people hunker down to stay warm. This can be a great time to catch up on reading, start a new project, or just spend time with family and friends.
The months of December, January, and February are typically considered to be winter months in the Northern Hemisphere, while June, July, and August are the winter months in the Southern Hemisphere.
No matter where you live in the world, though, there are certain things that are associated with wintertime.
The following list of words can help you describe winter, whether you love it or hate it.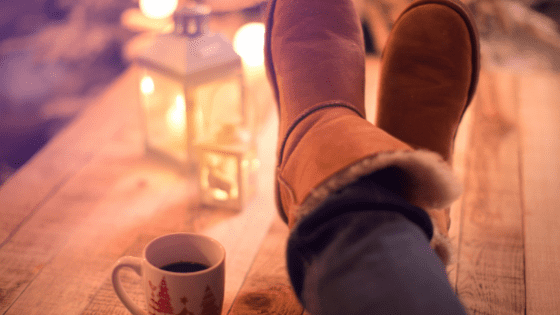 List of Words To Describe Winter
airports
anorak
après
arctic
avalanche
balaclava
bare
beanies
bears
beautiful
biting
bitter
black-ice
blankets
blast
bleak
blizzard
blustery
bobsledding
bonfires
boots
boring
brandy
brisk
bundle
camping
chili
chills
chilly
chimney
chopping
chowder
cinnamon
clothes
cloudy
coats
cocoa
coffee
cold
comfort
comforter
couch
coveralls
cozy
crisp
danger
dark
depressing
downpours
dreary
dumplings
duvet
ear-muffs
eggnog
elves
enchanting
evergreen
expensive
family
festive
fire
fireplace
fishing
flannel
fleece
fluffy
flurries
foggy
food
football
freezing
fresh
fresh-tracks
frigid
frostbite
frostbitten
frosty
frozen
fun
fur
furnace
gas
gingerbread
gloomy
gloves
gust
hail
harsh
heater
heating
hibernation
hoodies
hypothermic
ice
iceberg
ice-skating
icicles
icy
indoor
inside
insulation
isolating
jackets
jumpsuits
long
long-johns
luge
meatloaf
melting
milk
miserable
mittens
mountaineering
movies
mufflers
nippy
Netflix
overcast
overcoat
parka
pasta
pinecones
polar
polar-bears
powdery
pretty
propane
puddings
pullover
quilt
radiator
reindeer
roasts
Santa
scarf
scraper
seasonal
sedentary
shivering
shovel
skiing
sledding
sleep
sleigh
slippery
slushy
snow
snowballs
snowboarding
snow-day
snowman
snowshoes
snowstorm
snow-suit
snuggling
socks
solstice
soup
sparkly
spiced
stews
storm
stove
subzero
sweater
thaw
thermals
thermometer
thermos
tights
toasted
toasty
tobogganing
toque
travel
tubing
turtlenecks
Ugg's
vacation
vortex
warmers
warmth
waterproof
weather
wet
whisky
white
whiteout
wind
winter
wintry
wood
woodstove
wool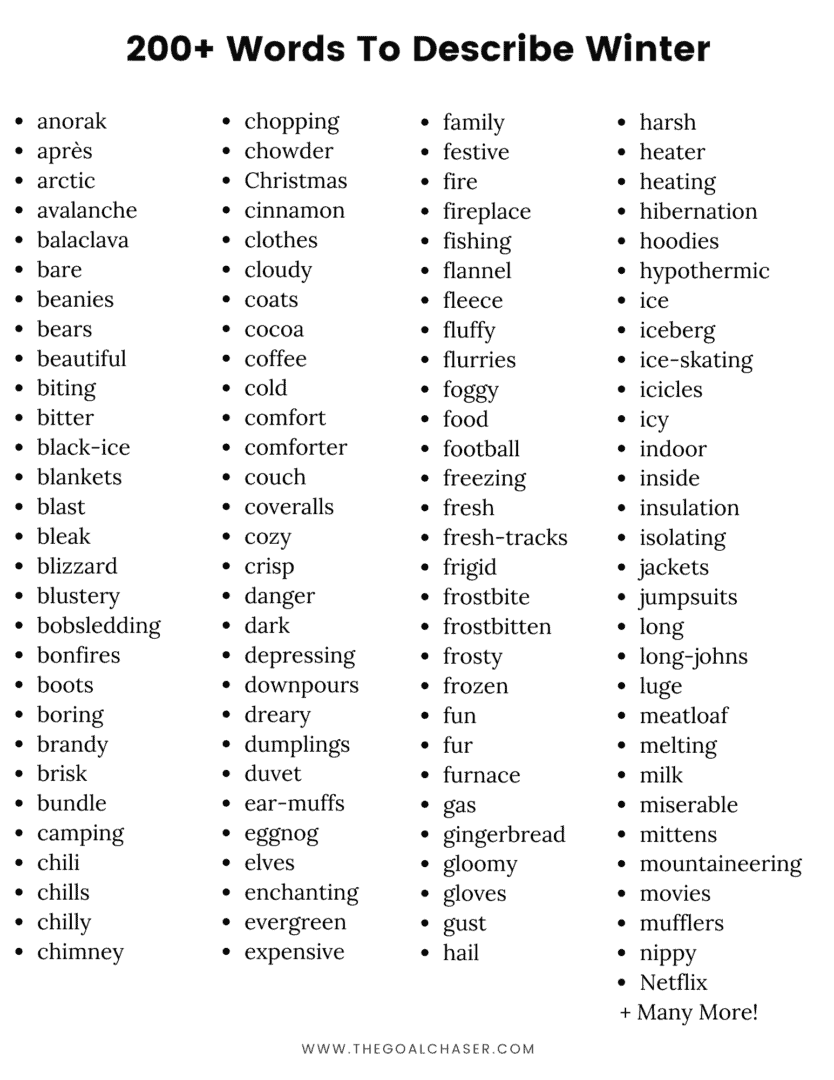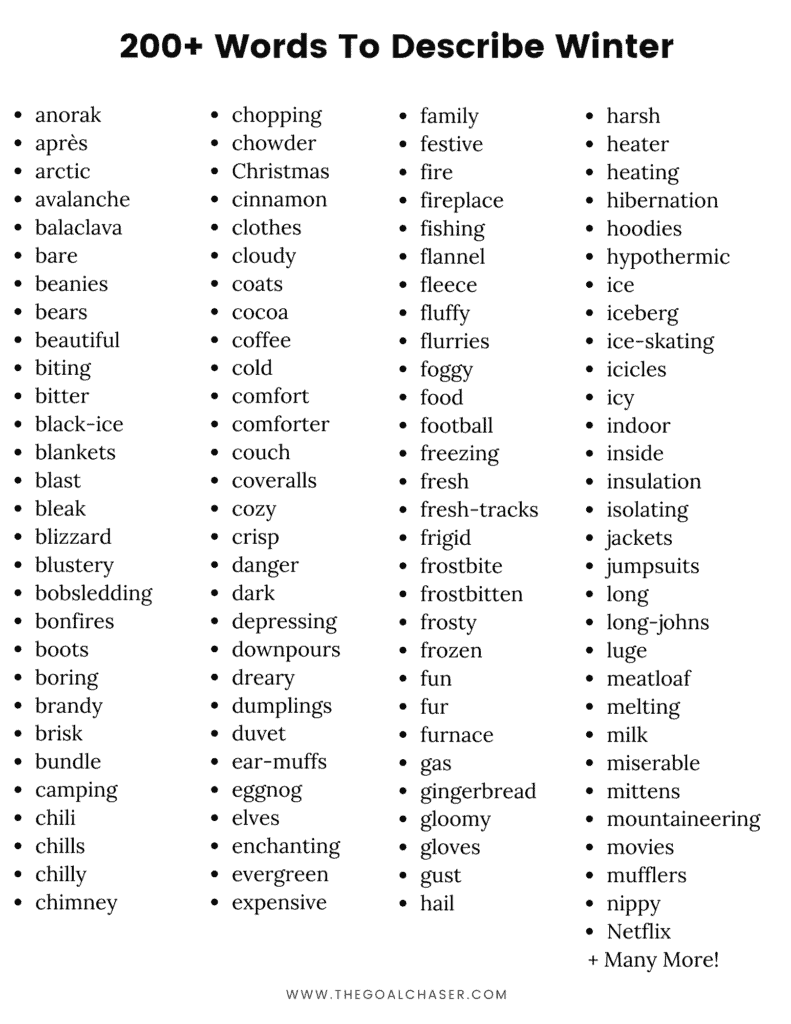 For more fun lists of words, check out: