Weight Loss Motivation Quotes – Inspiring Mindset For Success
These quotes have been compiled together to motivate you on your weight loss journey, because the power of mindset cannot be overstated.
A successful weight loss journey requires having our mindset in alignment with our goal:
When we feel like we can't get started on our weight loss effort…..we need to check-in on our mindset.
When we feel like we can't stay on our weight loss plans….we need to check our mindset.
When we think our efforts are futile, when we can't physically see changes, when we think we're too lazy, lack self-discipline, have bad genes, it's too expensive, it's too hard…..yep, we need to check on our mindset.
Motivational quotes are just one of the many mindset strategies and tools we can use to start questioning our beliefs, become more self-aware and seek possibilities instead of limitations.
Have a read of the following inspiring quotes about weight-loss and use them as reinvigoration of your goals, your strength and your possibilities 🙂
Motivational Weight Loss Quotes
"The secret of getting ahead is getting started." Mark Twain
"It does not matter how slowly you go as long as you do not stop." Confucius
"You're only one workout away from a good mood." Unknown
"Weight loss doesn't begin in the gym with a dumbbell; it starts in your head with a decision." Toni Sorenson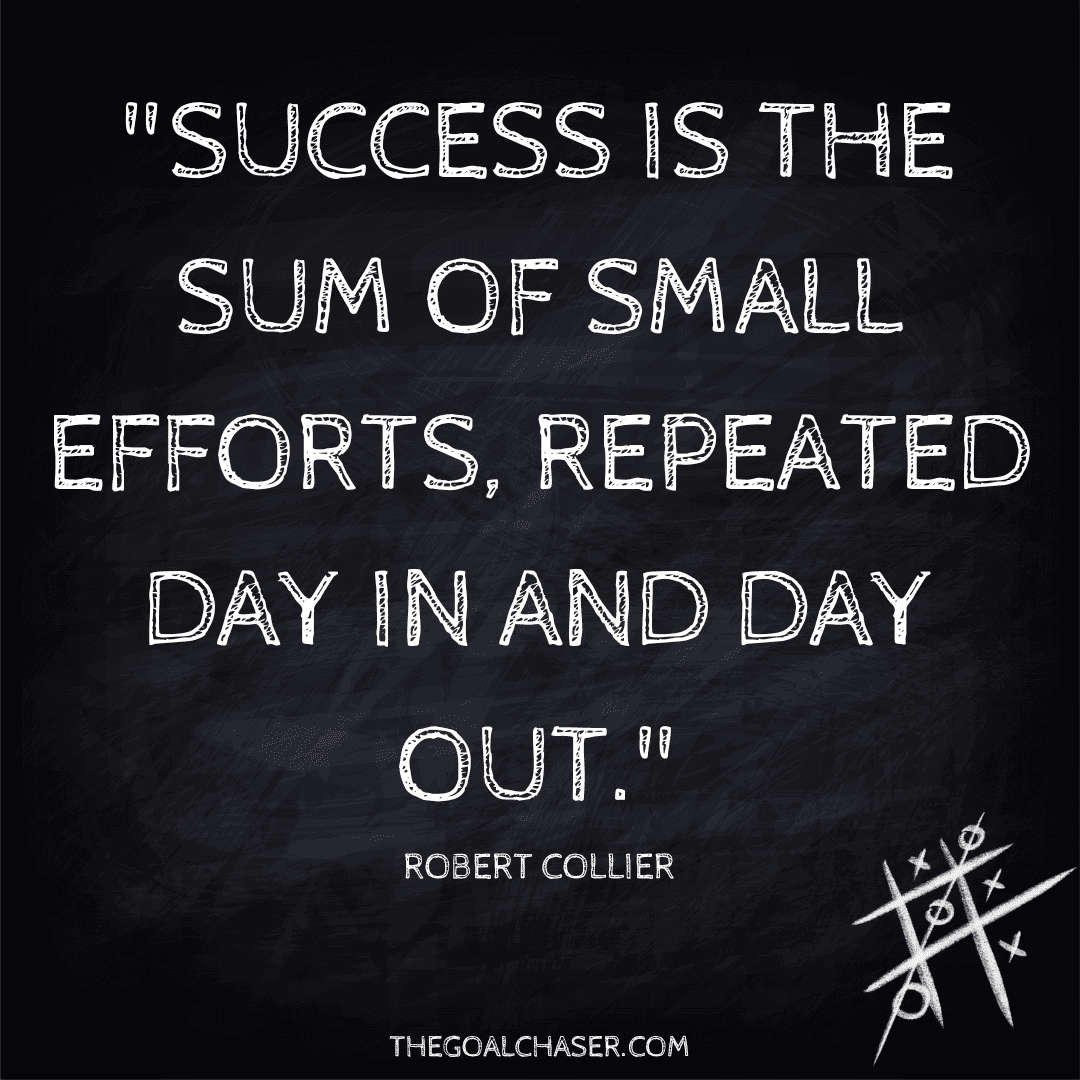 "Success is the sum of small efforts, repeated day in and day out." Robert Collier
"Nothing tastes as good as being thin feels." Elizabeth Berg
"A year from now, you may wish you had started today." Karen Lamb
"The only bad workout is the one that didn't happen." Unknown
"The distance between who I am and who I want to be is separated only by my actions and words." Catherine Pulsifer
"If you keep good food in your fridge, you will eat good food." Errick McAdams
"To ensure good health: eat lightly, breathe deeply, live moderately, cultivate cheerfulness, and maintain an interest in life." William Londen
"If it doesn't challenge you, it doesn't change you." Fred DeVito
"Your body can stand almost anything. It's your mind that you have to convince." Unknown
"It's not about perfect. It's about effort." Jillian Michaels
"You didn't gain all your weight in one day; you won't lose it in one day. Be patient with yourself." Jenna Wolfe
"Believe you can and you're halfway there." Theodore Roosevelt
"Our bodies are our gardens – our wills are our gardeners." William Shakespeare
"Your desire to change must be greater than your desire to stay the same." Unknown
"Don't let the scale define you. Be active, be healthy, be happy." Unknown
"Every weight loss program, no matter how positively it's packaged, whispers to you that you're not right. You're not good enough. You're unacceptable and you need to be fixed." Kim Brittingham
"If you have discipline, drive, and determination… nothing is impossible." Dana Linn Bailey
"Don't work out because you hate your body — work out because you love it." Unknown
Weight Loss motivation Quotes
Here are some more quotes emphasizing the importance of maintaining a strong, positive mindset:
"The greatest barrier to success is the fear of failure." Sven Goran Eriksson
"The mind is the most important part of achieving any fitness goal. Mental change always comes before physical change." Matt McGorry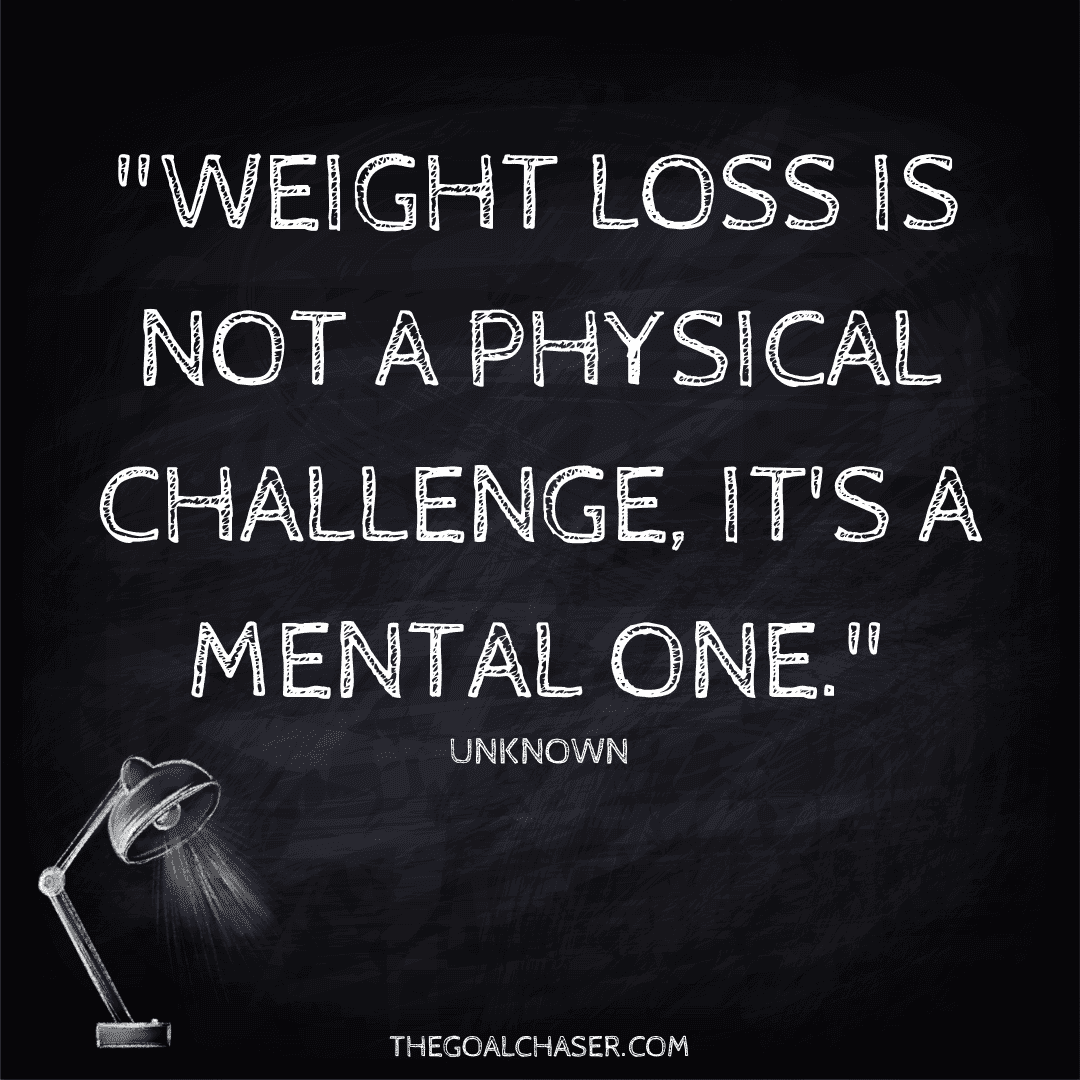 "Weight loss is not a physical challenge, it's a mental one." Unknown
Change your thoughts and you change your world." Norman Vincent Peale
"The body achieves what the mind believes." Napoleon Hill
"Strength doesn't come from what you can do. It comes from overcoming the things you once thought you couldn't." Rikki Rogers
"In order to succeed, we must first believe that we can." Nikos Kazantzakis
"The only place where success comes before work is in the dictionary." Vidal Sassoon
"Believe in yourself and all that you are. Know that there is something inside you that is greater than any obstacle." Christian D. Larson
"What you think, you become. What you feel, you attract. What you imagine, you create." Buddha
"It's not about the weight you lose, but the life you gain." Unknown
"You can't cross the sea merely by standing and staring at the water." Rabindranath Tagore
"Whether you think you can, or you think you can't – you're right." Henry Ford
"Happiness is not a fitness goal; it is a by-product of taking care of yourself." Felicity Luckey
"Whether it's a 15-minute walk or a 5k run, do more today than you did yesterday." Unknown
"It always seems impossible until it's done." Nelson Mandela
"Clear your mind of can't." Samuel Johnson
"No matter how slow you go, you are still lapping everybody on the couch." Unknown
"It never gets easier, you just get better." Unknown
"A strong, positive self-image is the best possible preparation for success." Joyce Brothers
For more mindset strategies and tools, be sure to check out: