Take Care Of Your Health Quotes & Sayings
This collection of quotes are all about inspiring us to take care of our health.
The health of your mind, body and soul.
Whilst we know that it's important to be mindful of what we consume, what we should avoid and that we should move our bodies daily, it's also important to remember that our physical and mental health are also interconnected.
When we neglect any part of our health, we put our entire well-being at risk.
The following quotes help to remind us that it's extremely important to take care of our health for many reasons. Not just to prevent serious health issues down the road, but also to help you feel your very best and to be able to enjoy your life more in the present.
Take Care Of Your Health Quotes
"The first wealth is health." Ralph Waldo Emerson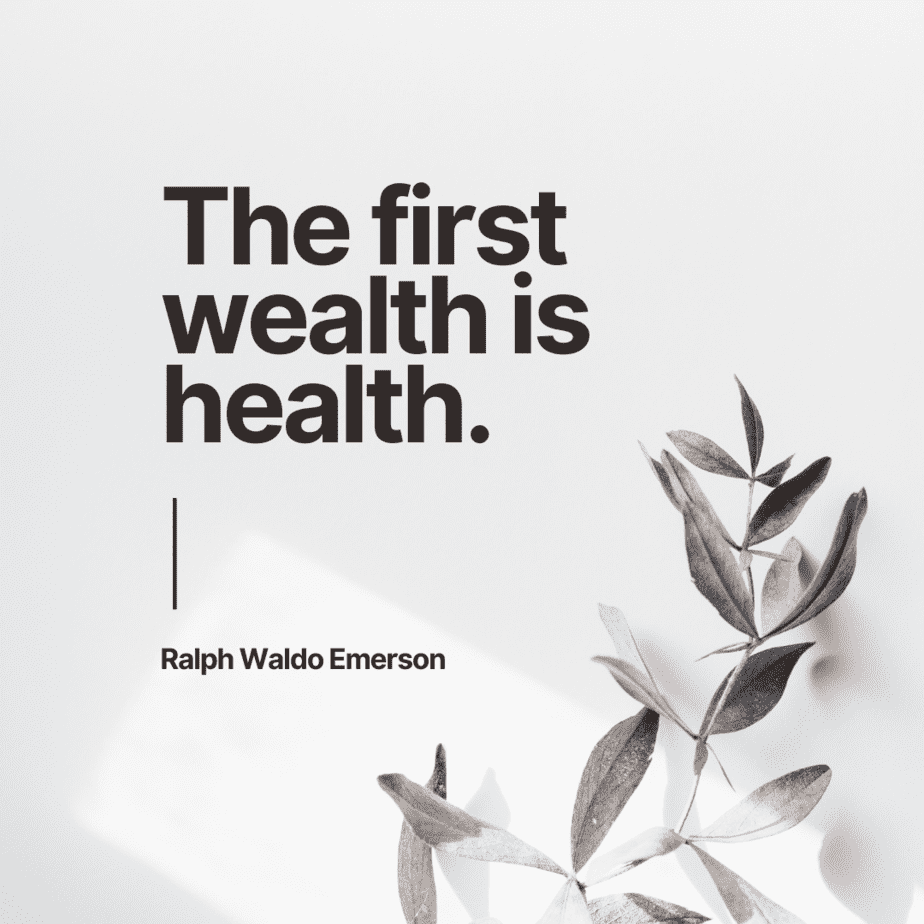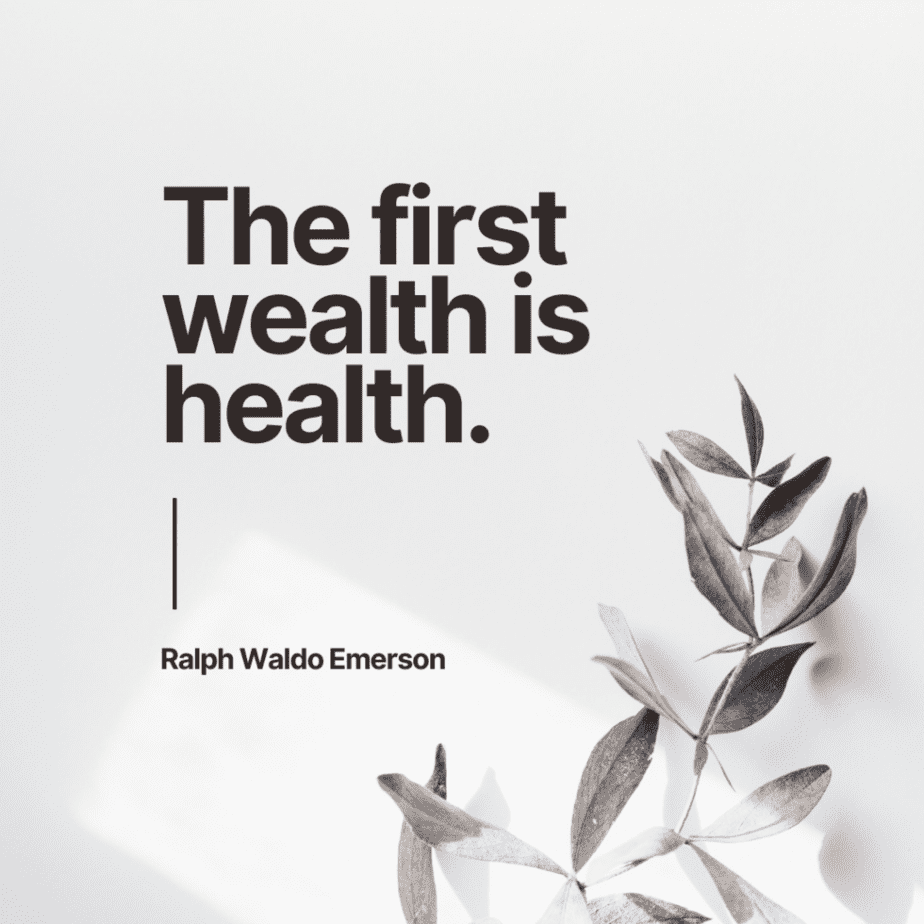 "Take care of your body. It's the only place you have to live." Jim Rohn
"Prevention is better than cure." Desiderius Erasmus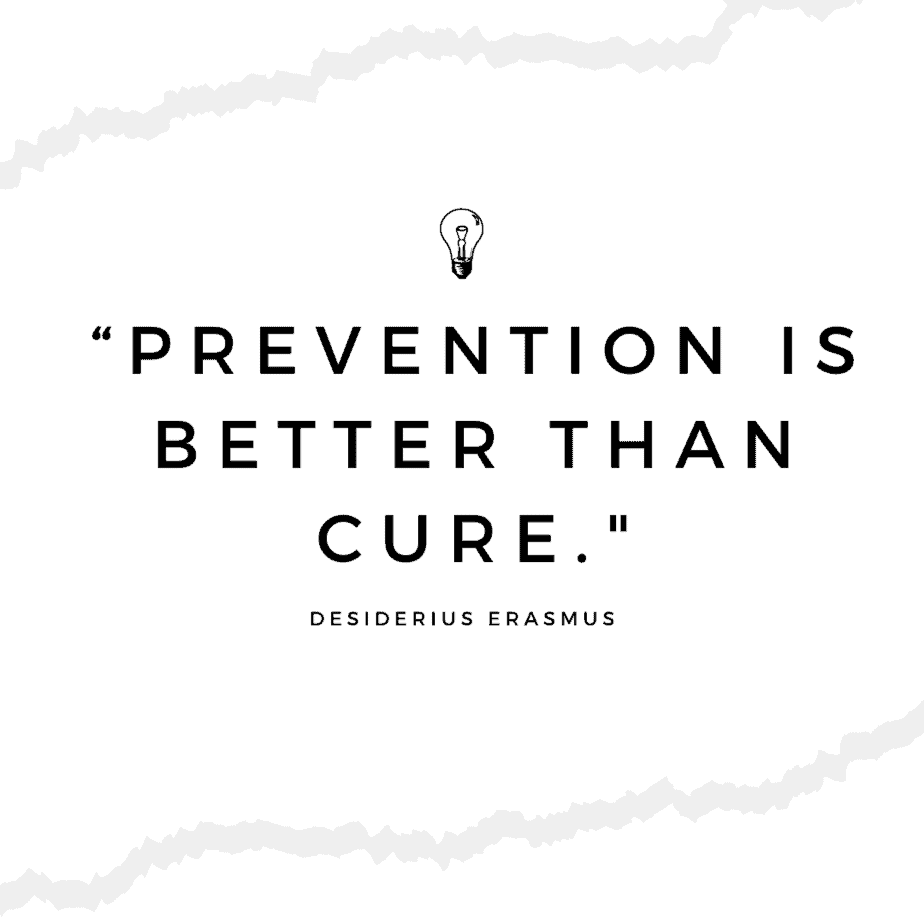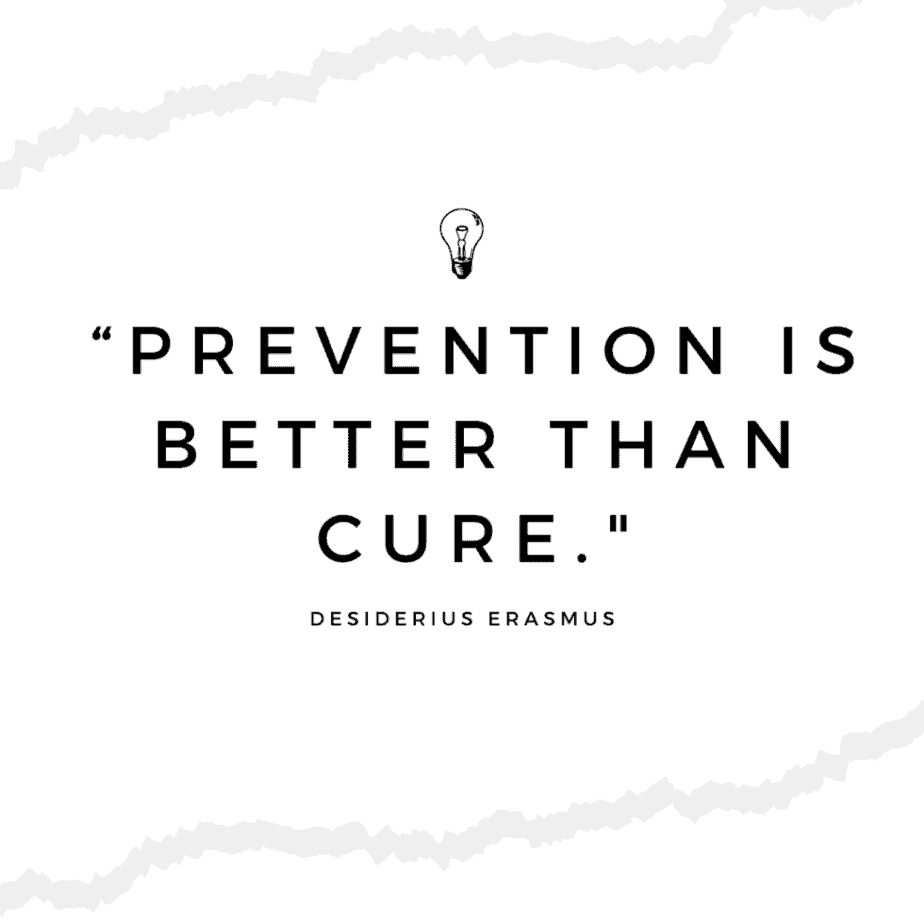 "It is health that is real wealth and not pieces of gold and silver." Mahatma Gandhi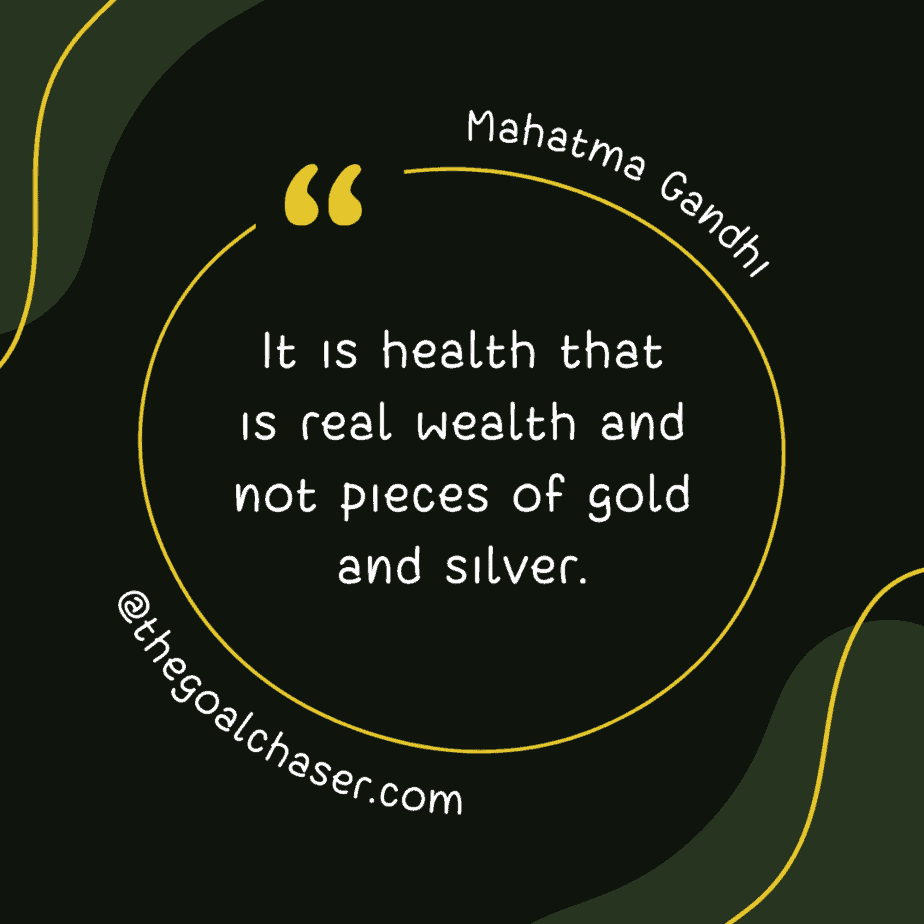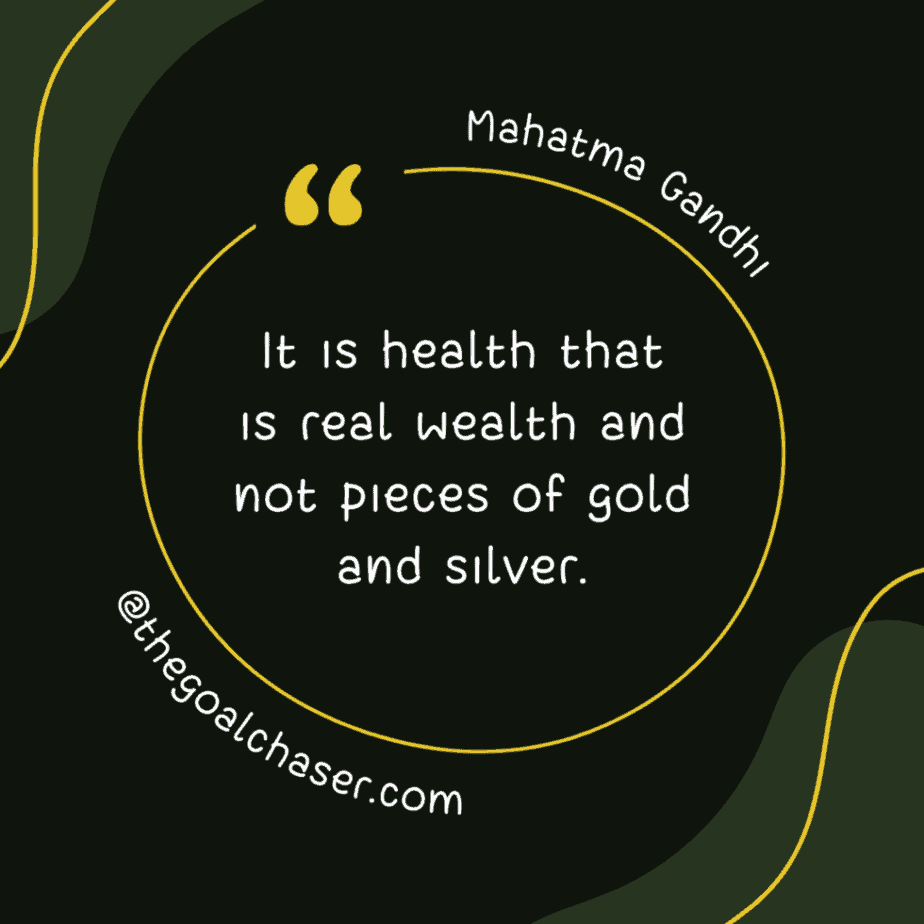 "The secret of health for both mind and body is not to mourn for the past, not to worry about the future, or not to anticipate troubles, but to live the present moment wisely and earnestly." Buddha
"Early to bed and early to rise makes a man healthy, wealthy and wise." Benjamin Franklin
"The happiness of your life depends upon the quality of your thoughts: therefore, guard accordingly, and take care that you entertain no notions unsuitable to virtue and reasonable nature." Marcus Aurelius
"He who has health, has hope; and he who has hope, has everything." Thomas Carlyle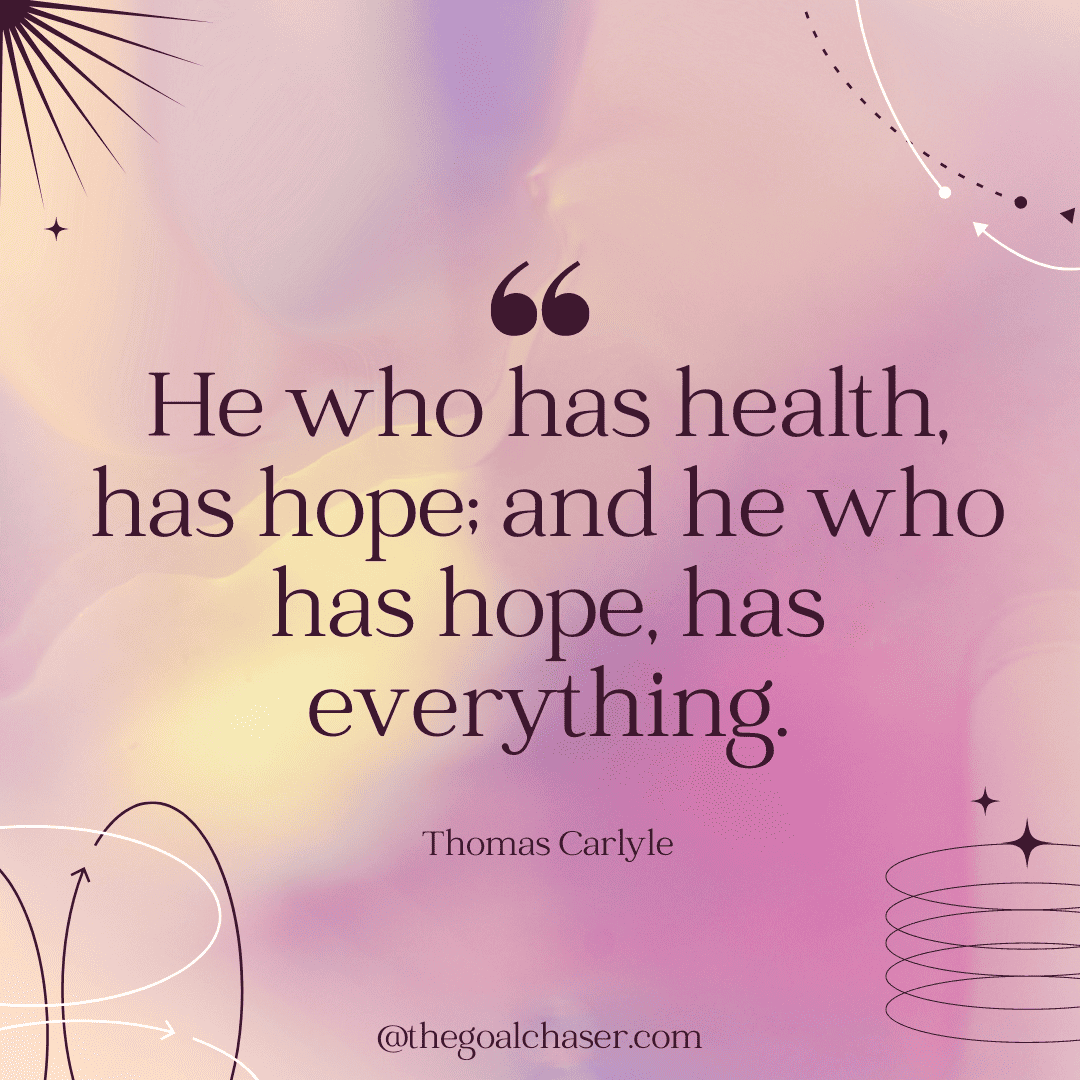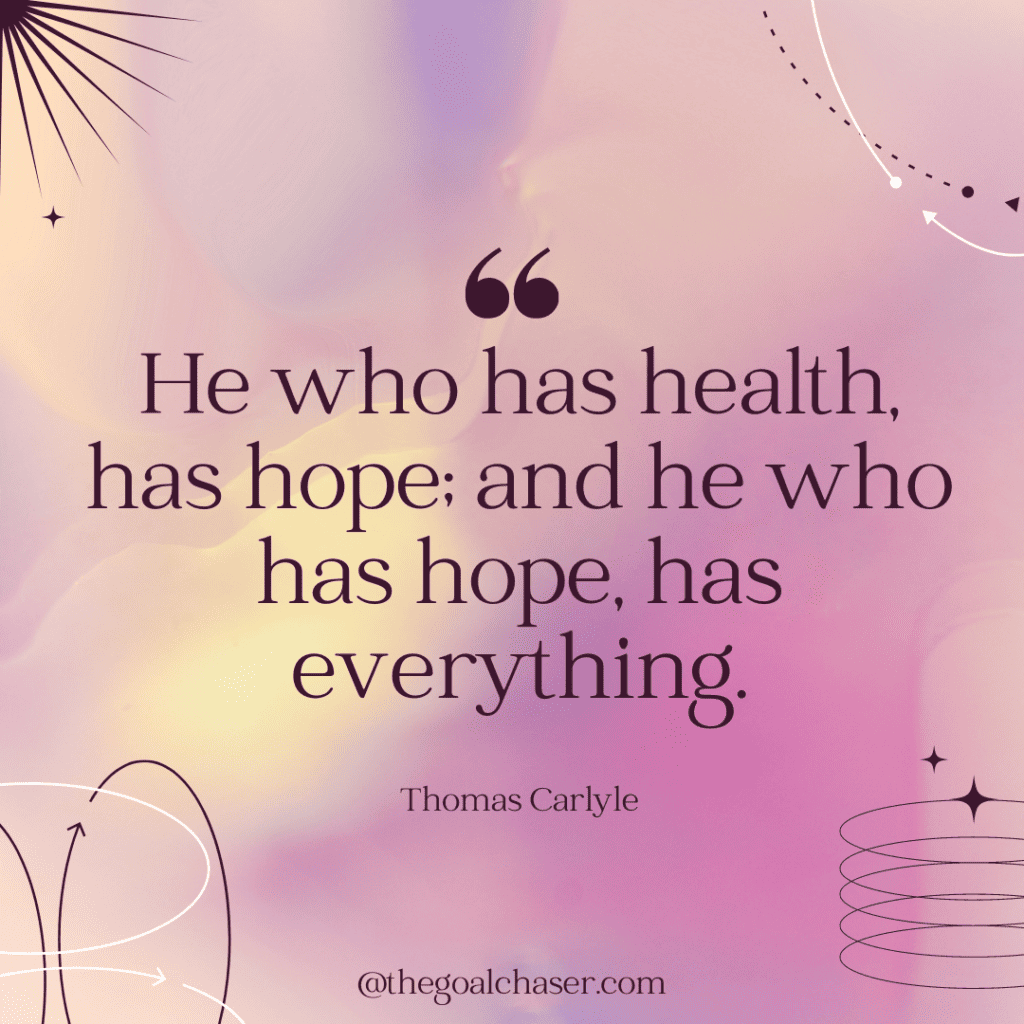 "He who takes medicine and neglects to diet wastes the skill of his doctors." Chinese Proverb
"Love is the capacity to take care, to protect, to nourish." Thich Nhat Hanh
"I feel like knowledge is power: If you know how to take care of yourself, you can be a better version of yourself." Miranda Kerr
"I believe that the greatest gift you can give your family and the world is a healthy you." Joyce Meyer
"Health is not valued till sickness comes." Thomas Fuller
"A good laugh and a long sleep are the best cures in the doctor's book." Irish Proverb
"Rest when you're weary. Refresh and renew yourself, your body, your mind, your spirit. Then get back to work." Ralph Marston
"To insure good health: eat lightly, breathe deeply, live moderately, cultivate cheerfulness, and maintain an interest in life." William Londen
"A healthy outside starts from the inside." Robert Urich
"Your body is a vehicle of your emotions and a vehicle of feelings and a vehicle of whatever you need to get done in life. And you've got to take care of that vehicle." Eva Longoria
"Everybody needs beauty as well as bread, places to play in and pray in, where nature may heal and give strength to body and soul." John Muir
"Your body hears everything your mind says." Naomi Judd
"One way to feel good about yourself is to love yourself… to take care of yourself." Goldie Hawn
"When you take care of yourself, you're a better person for others. When you feel good about yourself, you treat others better." Solange Knowles
"Healing is a matter of time, but it is sometimes also a matter of opportunity." Hippocrates
"You're in pretty good shape for the shape you are in." Dr. Seuss
"Good health is not something we can buy. However, it can be an extremely valuable savings account." Anne Wilson Schaef
"The groundwork of all happiness is health." Leigh Hunt
"True silence is the rest of the mind, and is to the spirit what sleep is to the body, nourishment and refreshment." William Penn
"I think beautiful is like looking like you take care of yourself." Cardi B
"A healthy attitude is contagious but don't wait to catch it from others. Be a carrier." Tom Stoppard
"Sleep is that golden chain that ties health and our bodies together." Thomas Dekker
"The greatest of follies is to sacrifice health for any other kind of happiness." Arthur Schopenhauer
"When wealth is lost, nothing is lost; when health is lost, something is lost; when character is lost, all is lost." Billy Graham
"Take care to get what you like or you will be forced to like what you get." George Bernard Shaw
"The art of healing comes from nature, not from the physician. Therefore, the physician must start from nature, with an open mind." Paracelsus
"The way you think, the way you behave, the way you eat, can influence your life by 30 to 50 years." Deepak Chopra
"The wish for healing has always been half of health." Seneca
"I made a commitment to completely cut out drinking and anything that might hamper me from getting my mind and body together. And the floodgates of goodness have opened upon me – spiritually and financially." Denzel Washington
"The medical literature tells us that the most effective ways to reduce the risk of heart disease, cancer, stroke, diabetes, Alzheimer's, and many more problems are through healthy diet and exercise. Our bodies have evolved to move, yet we now use the energy in oil instead of muscles to do our work." David Suzuki
"It takes more than just a good-looking body. You've got to have the heart and soul to go with it." Epictetus
"Nurturing yourself is not selfish – it's essential to your survival and your well-being." Renee Peterson Trudeau
"Treasure the love you receive above all. It will survive long after your good health has vanished." Og Mandino
"Investing in health will produce enormous benefits." Gro Harlem Brundtland
"I think the healthy way to live is to make friends with the beast inside oneself, and that means not the beast but the shadow. The dark side of one's nature. Have fun with it and you know, is to accept everything about ourselves." Anthony Hopkins
"A desire to be in charge of our own lives, a need for control, is born in each of us. It is essential to our mental health, and our success, that we take control." Robert Foster Bennett
"The minute anyone's getting anxious I say, You must eat and you must sleep. They're the two vital elements for a healthy life." Francesca Annis
"To keep the body in good health is a duty… otherwise we shall not be able to keep our mind strong and clear." Buddha
"Take care of your mind, your body will thank you. Take care of your body, your mind will thank you." Debbie Hampton
"Health is like money, we never have a true idea of its value until we lose it." Josh Billings
"A wise man should consider that health is the greatest of human blessings, and learn how by his own thought to derive benefit from his illnesses." Hippocrates
When the heart is at ease, the body is healthy. Chinese Proverb
For more inspirational quotes about health, be sure to check out: