Epictetus Quotes – The Power of Our Own Thoughts
This collection of quotes by Epictetus can help to remind us of how important self awareness is and the power of our own thoughts to our success and happiness in life.
Who was Epictetus?
Epictetus (c.50-135AD) was an ancient Greek philosopher who taught stoic philosophy until exiled to Nicopolis in Greece where he founded his own school.
Epictetus is most remembered for his works titled "Enchiridion" and "Discourses", which included sayings, quotes and teachings on his philosophy on life.
These were transcribed and published by a pupil of Epictetus and would prove to be widely popular, even to this day.
What is the philosophy of Epictetus?
Epictetus' philosophy is that of Stoicism; self-knowledge and being able to distinguish between the things that are in our control and those things that aren't in our control.
He believed that we have no control or power over external things, but we have full control over how we think and react to such things. When we are able to master our own thoughts in such matters, this then become the difference to how we positively or negatively react in difficult situations.
Famous Epictetus Quotes
"It's not what happens to you, but how you react to it that matters." Epictetus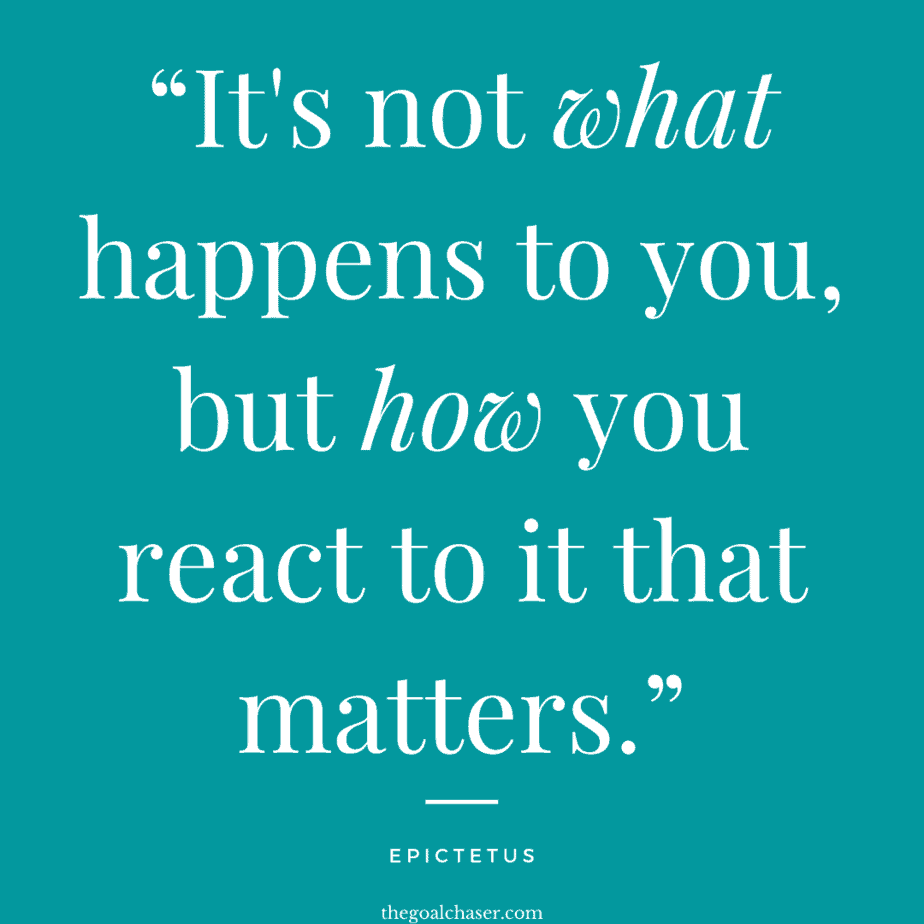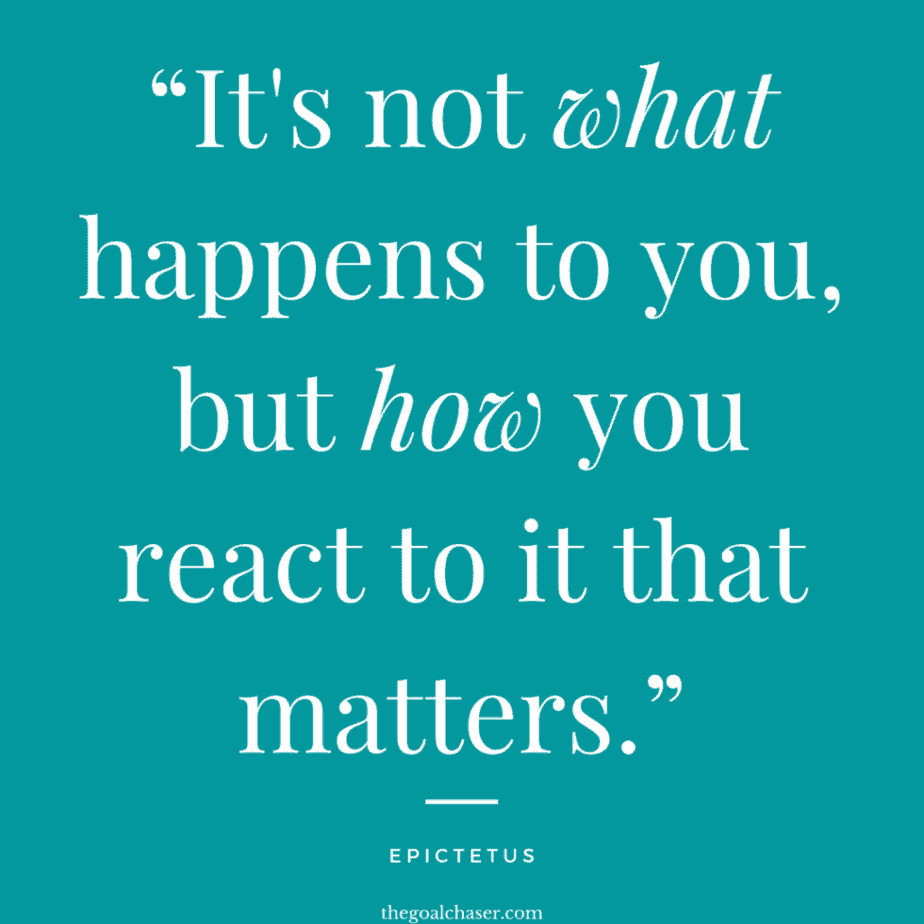 "Men are disturbed not by things, but by the view which they take of them." Epictetus
"The world turns aside to let any man pass who knows where he is going." Epictetus
"If one oversteps the bounds of moderation, the greatest pleasures cease to please." Epictetus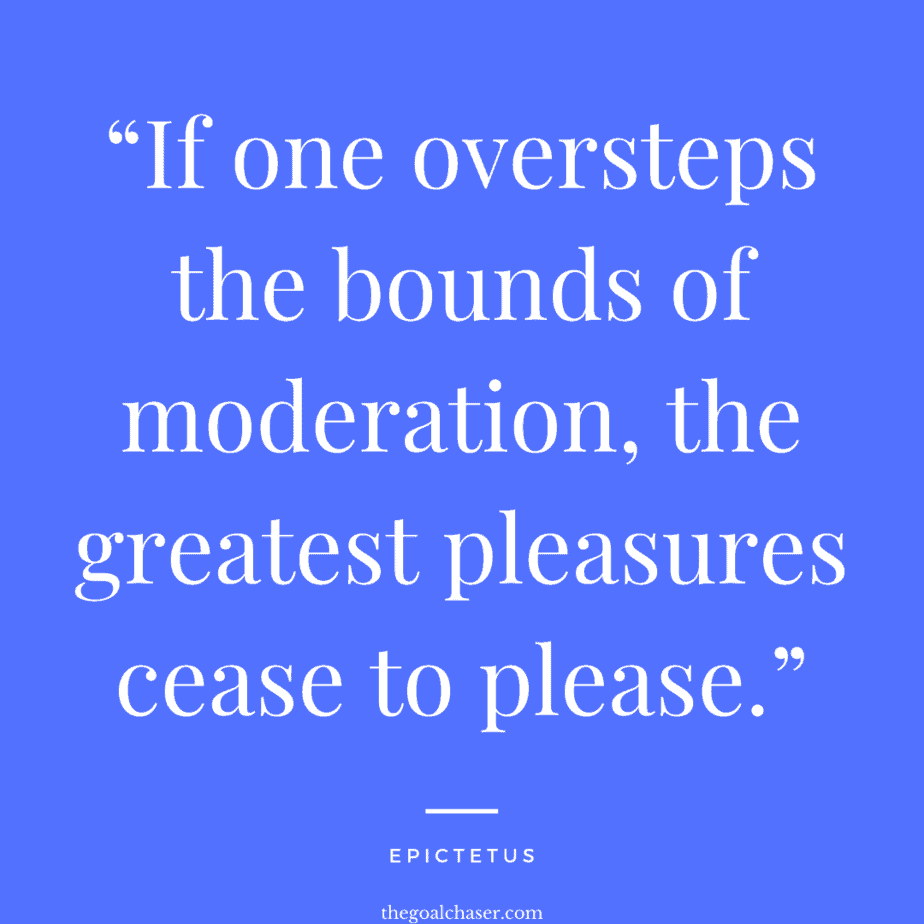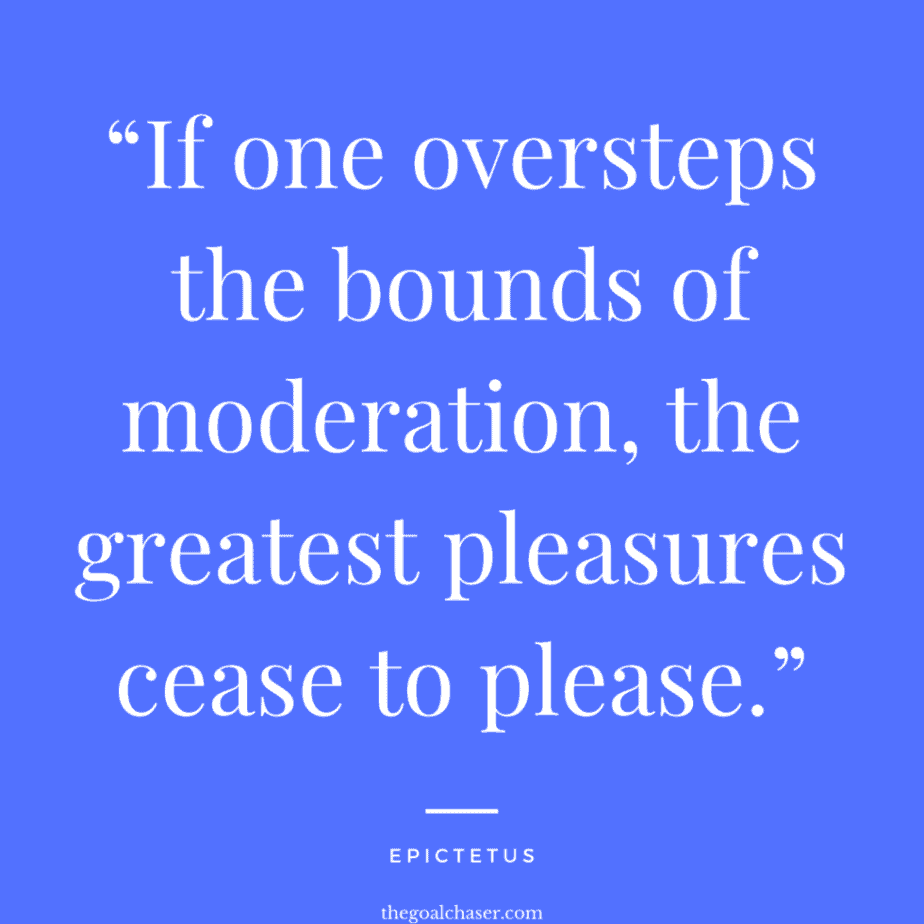 "Don't explain your philosophy. Embody it." Epictetus
"Difficulties are things that show a person what they are." Epictetus
"The greater the difficulty the more glory in surmounting it. Skilful pilots gain their reputation from storms and tempests." Epictetus
"No man is free who is not master of himself." Epictetus
"Circumstances don't make the man, they only reveal him to himself." Epictetus
"First say to yourself what you would be; and then do what you have to do." Epictetus
"It is impossible for a man to learn what he thinks he already knows." Epictetus
"First learn the meaning of what you say, and then speak." Epictetus
"It is not death or pain that is to be dreaded, but the fear of pain or death." Epictetus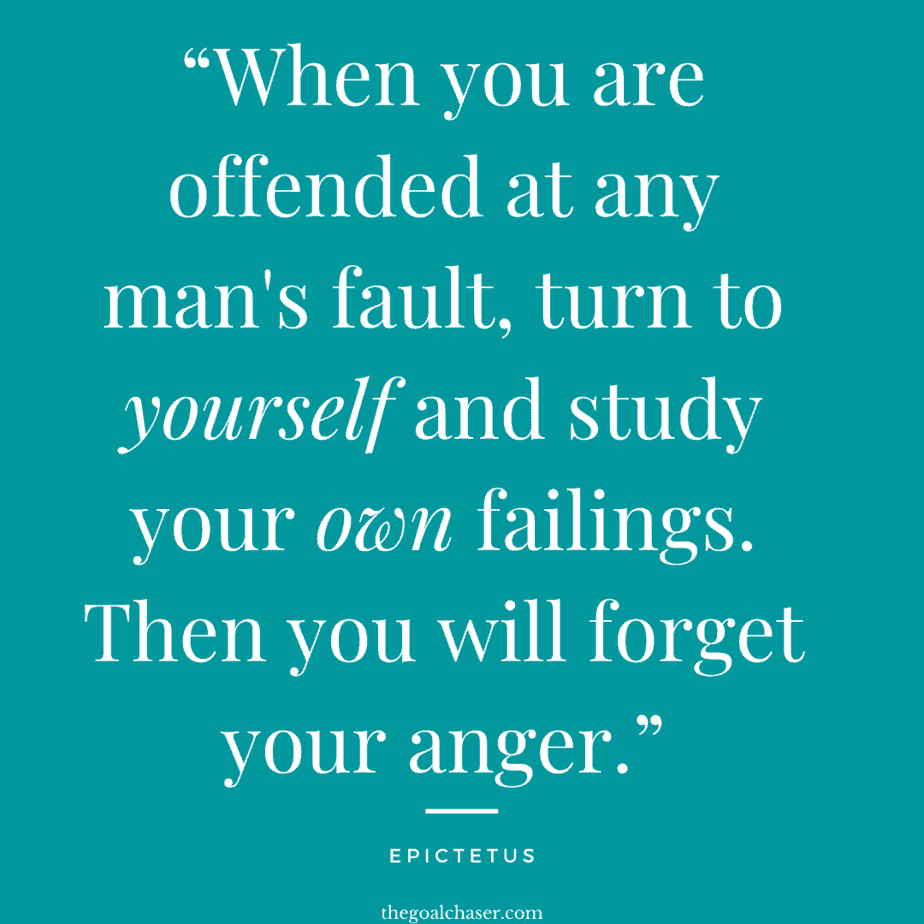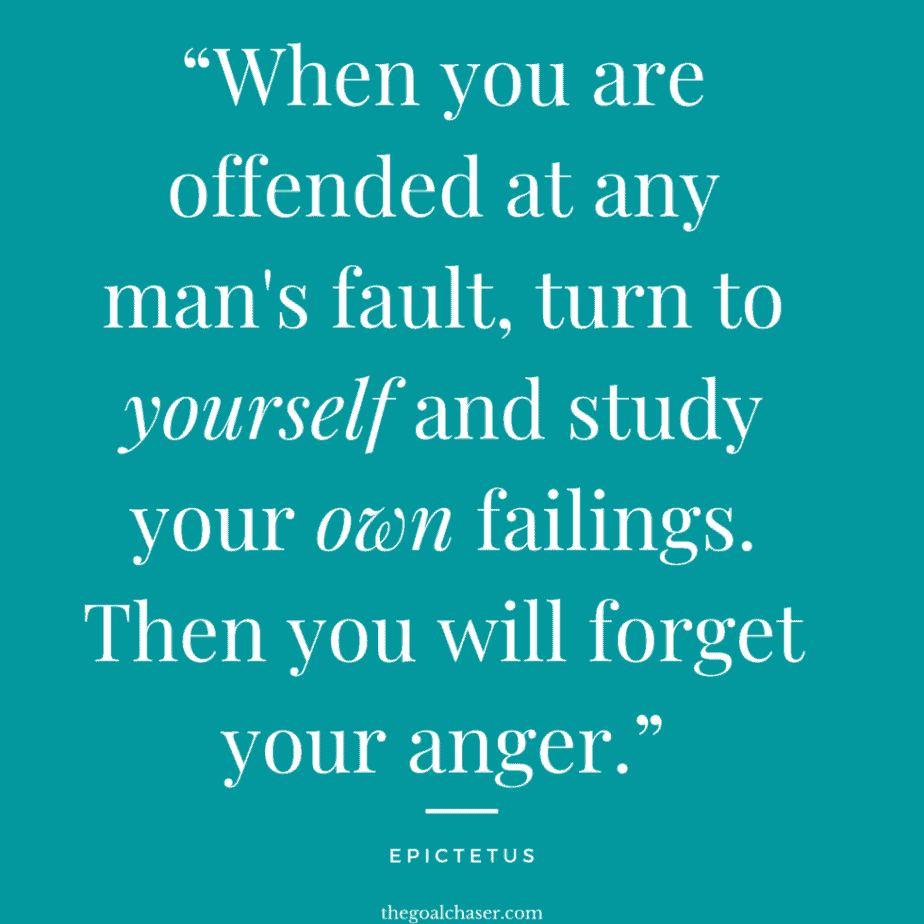 "When you are offended at any man's fault, turn to yourself and study your own failings. Then you will forget your anger." Epictetus
"To accuse others for one's own misfortunes is a sign of want of education. To accuse oneself shows that one's education has begun. To accuse neither oneself nor others shows that one's education is complete." Epictetus
"In prosperity it is very easy to find a friend; but in adversity it is the most difficult of all things." Epictetus
Epictetus Quotes on Control
"There is only one way to happiness and that is to cease worrying about things which are beyond the power of our will." Epictetus
"Man is not worried by real problems so much as by his imagined anxieties about real problems" Epictetus
"Any person capable of angering you becomes your master; he can anger you only when you permit yourself to be disturbed by him." Epictetus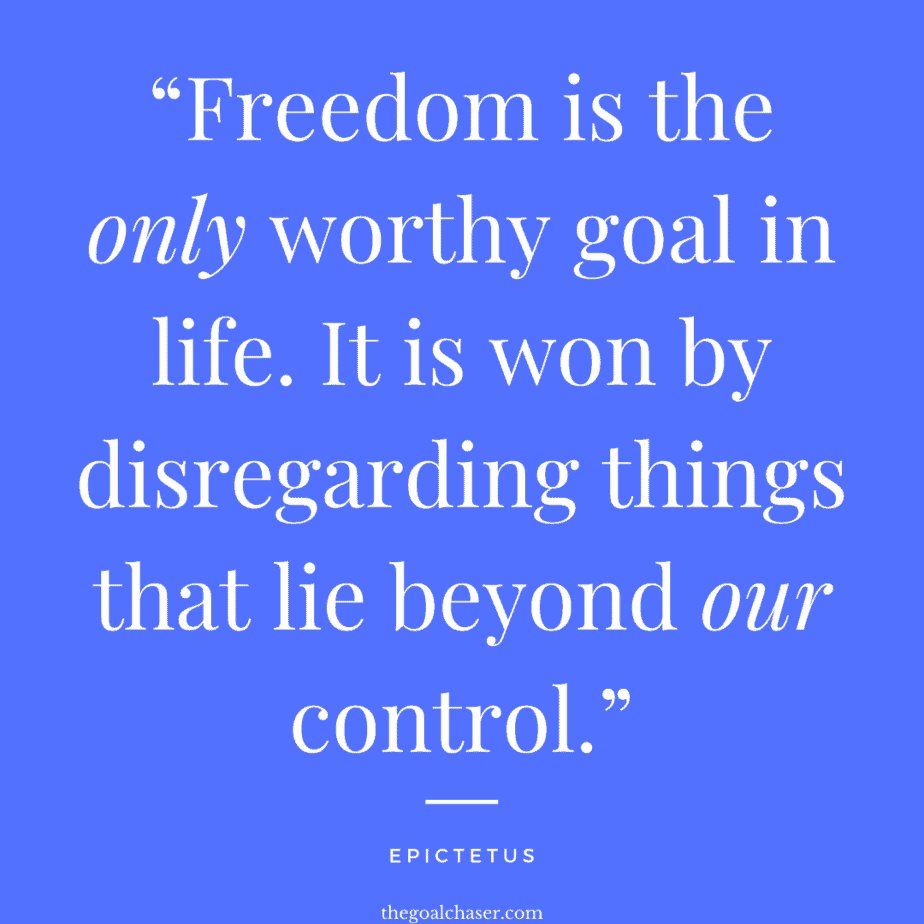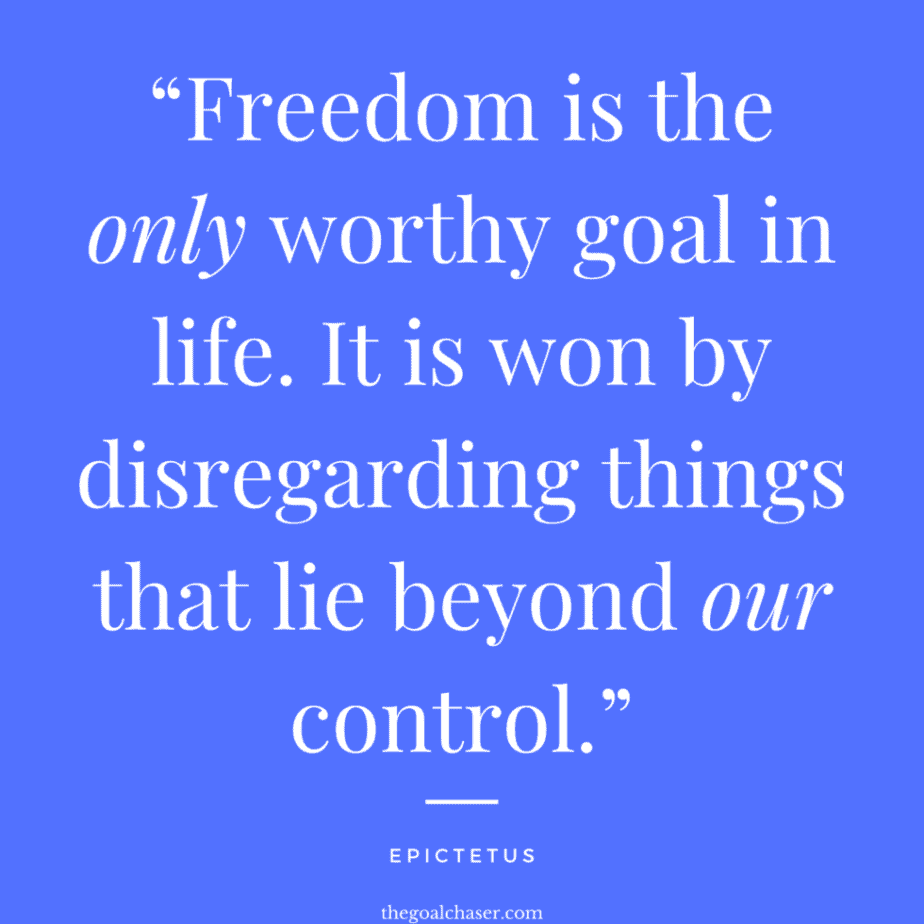 "Freedom is the only worthy goal in life. It is won by disregarding things that lie beyond our control." Epictetus
"Control thy passions lest they take vengeance on thee." Epictetus
Epictetus Quotes on Happiness
"Wealth consists not in having great possessions, but in having few wants." Epictetus
"If you want to improve, be content to be thought foolish and stupid." Epictetus
"He who laughs at himself never runs out of things to laugh at." Epictetus
"The key is to keep company only with people who uplift you, whose presence calls forth your best." Epictetus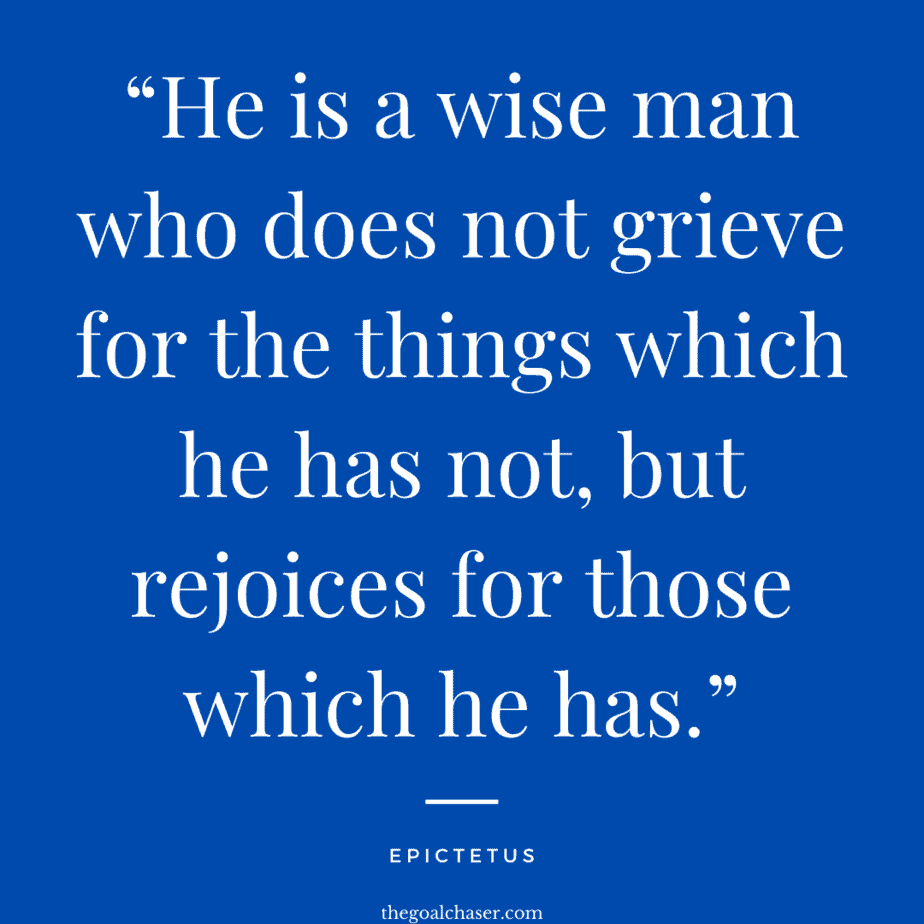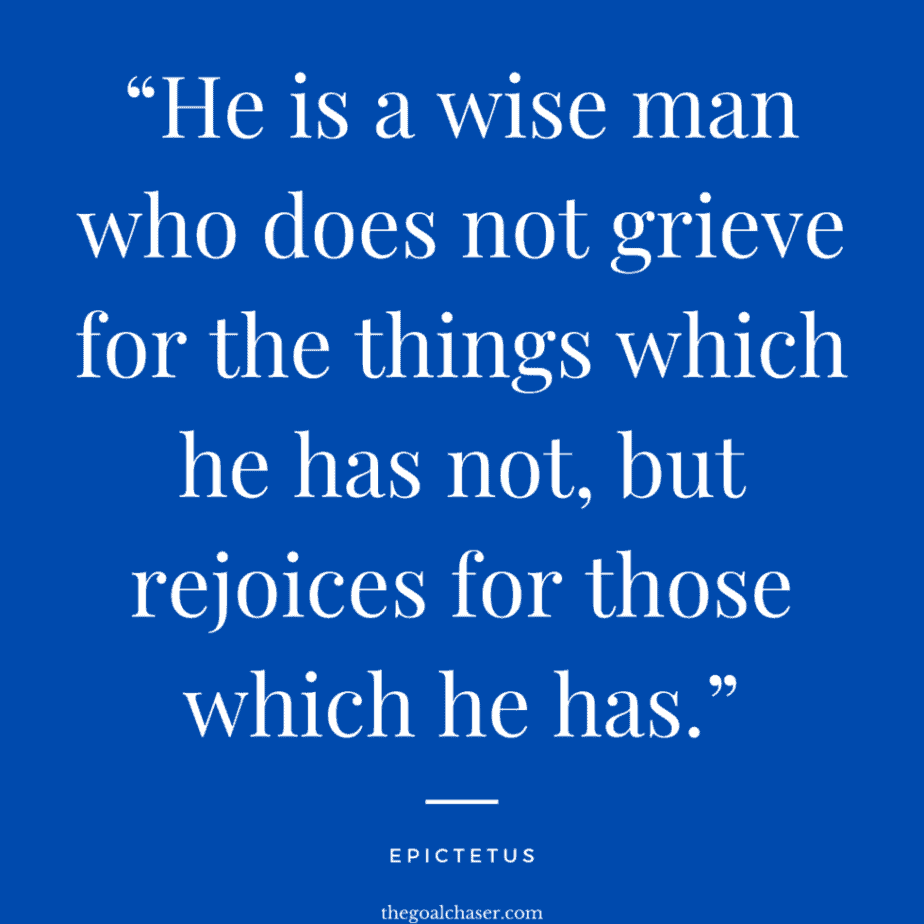 "He is a wise man who does not grieve for the things which he has not, but rejoices for those which he has." Epictetus
"Other people's views and troubles can be contagious. Don't sabotage yourself by unwittingly adopting negative, unproductive attitudes through your associations with others." Epictetus
Interested in more inspiring quotes of stoicism? Be sure to check out: