Strong Girl Quotes & Sayings For Inspiration
The following collection of quotes is all about strong girls.
Strong girls are all girls, whether they currently know it or not.
Strong girls get to know themselves, understand their own needs and wants, go after what they want and stand up for themselves and others. This of course breeds self-confidence, which leads to many more benefits in life.
Strong girls and women test boundaries, take on challenges and show perseverance and resilience when required. They don't shy away from emotions, take breaks when needed, but will always get back up and keep going.
Despite popular belief, strong girls don't have to be fearless, sassy or loud. But they can be!
The purpose of this collection is to inspire strong girls and women about their endless potentials, their strength and the possibilities. We hope that you enjoy them.
Inspirational Female Quotes
"People make me out to be this super strong woman, but I have my tough days just like anyone else." Rosie Perez
"Each time a woman stands up for herself, she stands up for all women." Maya Angelou
"I like to think that I represent myself as a strong woman, so to work with other strong women I find very inspiring." Annabelle Wallis
"The world needs strong women—women who will lift and build others, who will love and be loved, women who live bravely, both tender and fierce, women of indomitable will." Amy Tenney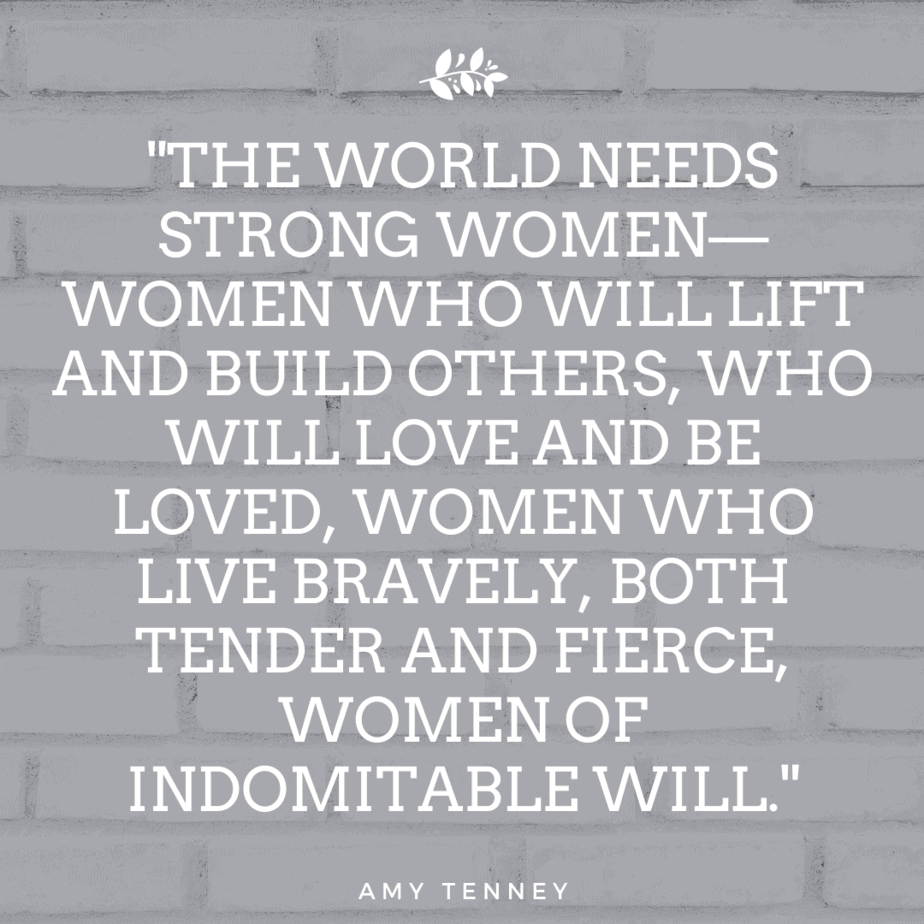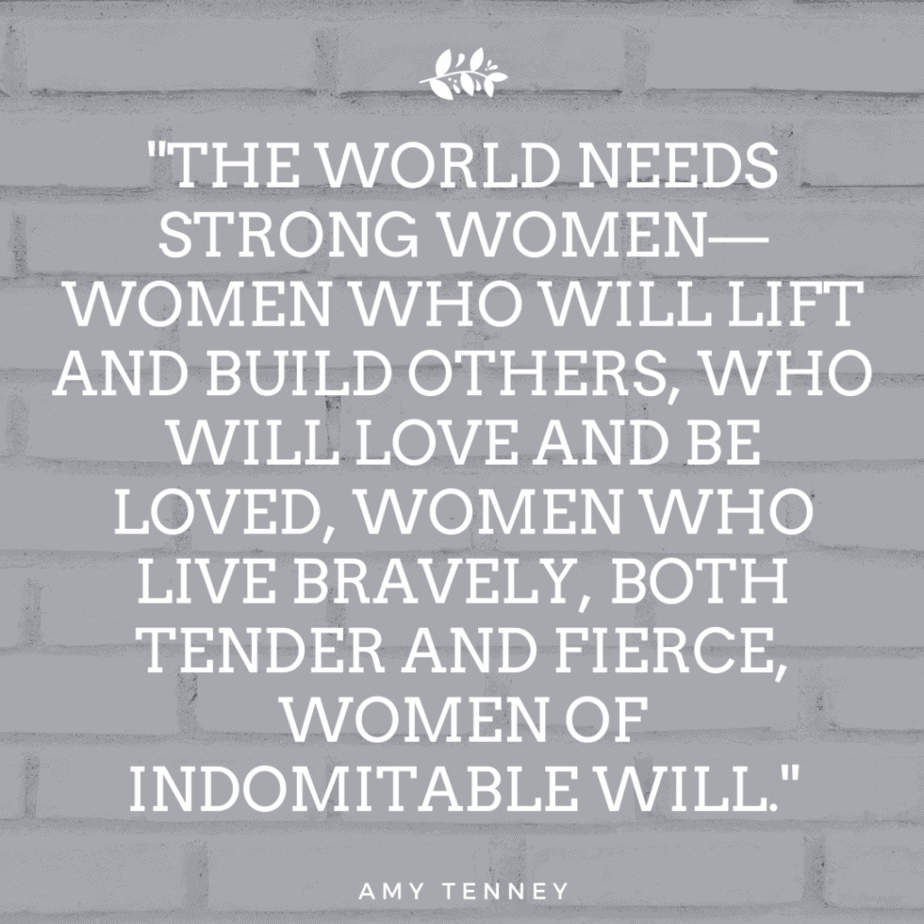 "Women are like teabags. We don't know our true strength until we are in hot water." Eleanor Roosevelt
"Be strong, be fearless, be beautiful. And believe that anything is possible when you have the right people there to support you." Misty Copeland
"I'll always identify with the image of a strong woman. I believe that in what I do and in my sense of self, there's a vindication of women. There's power." Rosalia
"You must give everything to make your life as beautiful as the dreams that dance in your imagination." Roman Payne
"It's not my words that you should fear, but my silence. My words speak straight to the core but my absence will leave you speechless." Nikki Rowe
"A really strong woman accepts the war she went through and is ennobled by her scars." Carly Simon
"I believe in strong women. I believe in the woman who is able to stand up for herself. I believe in the woman who doesn't need to hide behind her husband's back. I believe that if you have problems, as a woman you deal with them, you don't play victim, you don't make yourself look pitiful, you don't point fingers. You stand and you deal. You face the world with a head held high and you carry the universe in your heart." C. JoyBell C
"Let's be clear, I'm a strong woman." Bethenny Frankel
Strong Girl Quotes
"A strong woman is a woman determined to do something others are determined not be done." Marge Piercy
"A strong woman understands that the gifts such as logic, decisiveness, and strength are just as feminine as intuition and emotional connection. She values and uses all of her gifts." Nancy Rathburn
"A strong, positive self-image is the best possible preparation for success." Joyce Brothers
"One of the most courageous things you can do is identify yourself, know who you are, what you believe in, and where you want to go." Sheila Murray Bethel
Quotes About Girl Power
"Girl power to me means being brave enough to take that first step and to speak out and be yourself." Katherine McNamara
"I feel a strong affinity to Ke$ha and Katy Perry and a lot of these women who are really pushing the girl power femme fatale thing. It's fun, and it's unapologetic, and they tell women they can do whatever they want, and that's true, and that's a message that I want to carry, to tell girls they can do whatever they want." T. J. Miller
"I think it takes a strong man to be in a relationship with a strong woman. A lot of people hear the word 'diva' and think of it as a negative. I see it as a positive. I want somebody who knows what they want out of life and isn't afraid to show it." Nick Cannon
"In the age of girl power, we're loath to send a message of surrender to our girls. To the contrary: we've doubled down on giving them permission to speak up and fight for their rights. This is a good thing." Rachel Simmons
"Girl power is about loving yourself and having confidence and strength from within, so even if you're not wearing a sexy outfit, you feel sexy." Nicole Scherzinger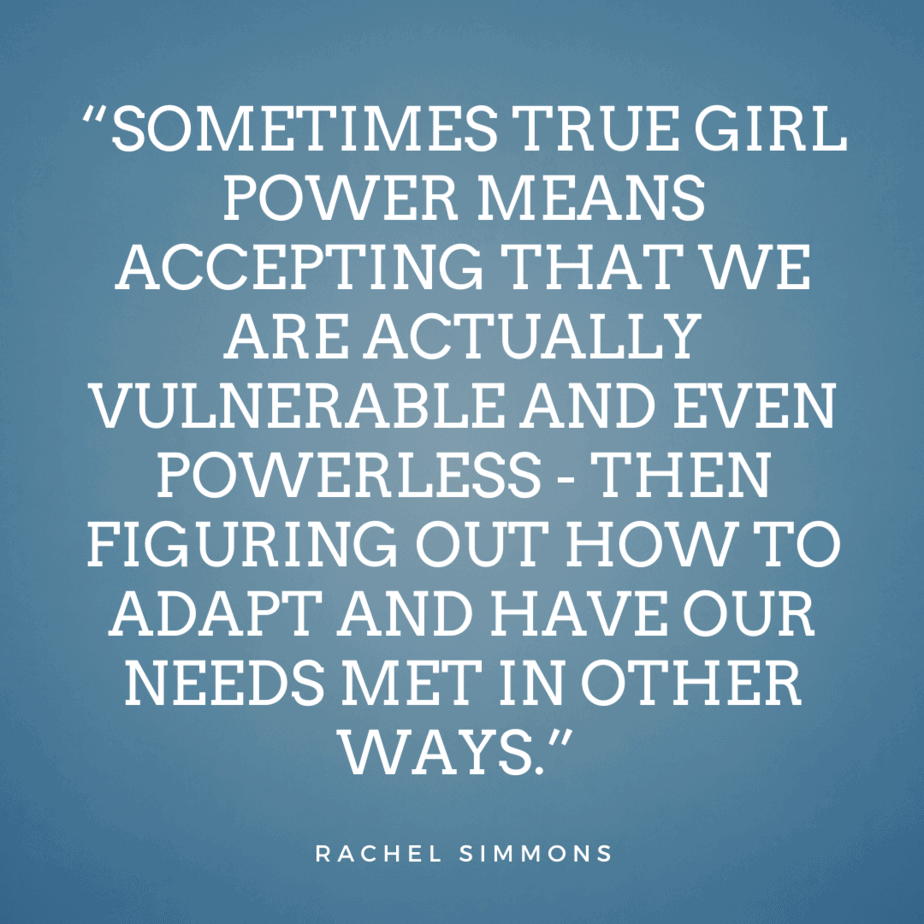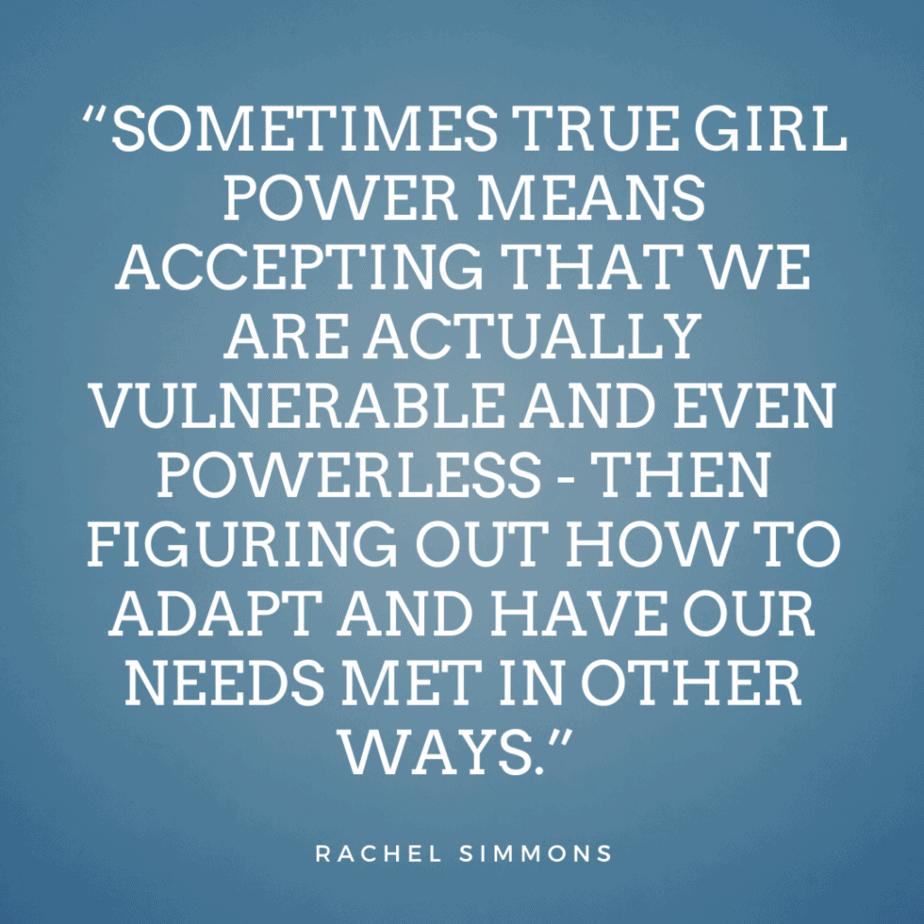 "Sometimes true girl power means accepting that we are actually vulnerable and even powerless – then figuring out how to adapt and have our needs met in other ways." Rachel Simmons
Strong Teenage Girl Quotes
"Nicki Minaj is a very strong woman who knows exactly what she wants. As an artist, I understand her, and I could see how she could be misunderstood by a lot of people, but she is really passionate about her art, and that's something I really admire about her." Bebe Rexha
"And you, you scare people because you are whole all by yourself." Lauren Alex Cooper
"Work hard for what you want because it won't come to you without a fight. You have to be strong and courageous and know that you can do anything you put your mind to. If somebody puts you down or criticizes you, just keep on believing in yourself and turn it into something positive." Leah LaBelle
"Think like a queen. A queen is not afraid to fail. Failure is another stepping stone to greatness." Oprah Winfrey
"A strong positive mental attitude will create more miracles than any wonder drug." Patricia Neal
"Women watch and say, 'I like watching you control your own space. It's motivated me to do better, to go back to college, to even try law school. My daughter's been watching you since she's 10 – I love the fact that she's watching a strong woman who's in control.' All of those things are good, positive things." Judy Sheindlin
"Understand that getting help isn't a sign of weakness but a sign of strength." Michelle Obama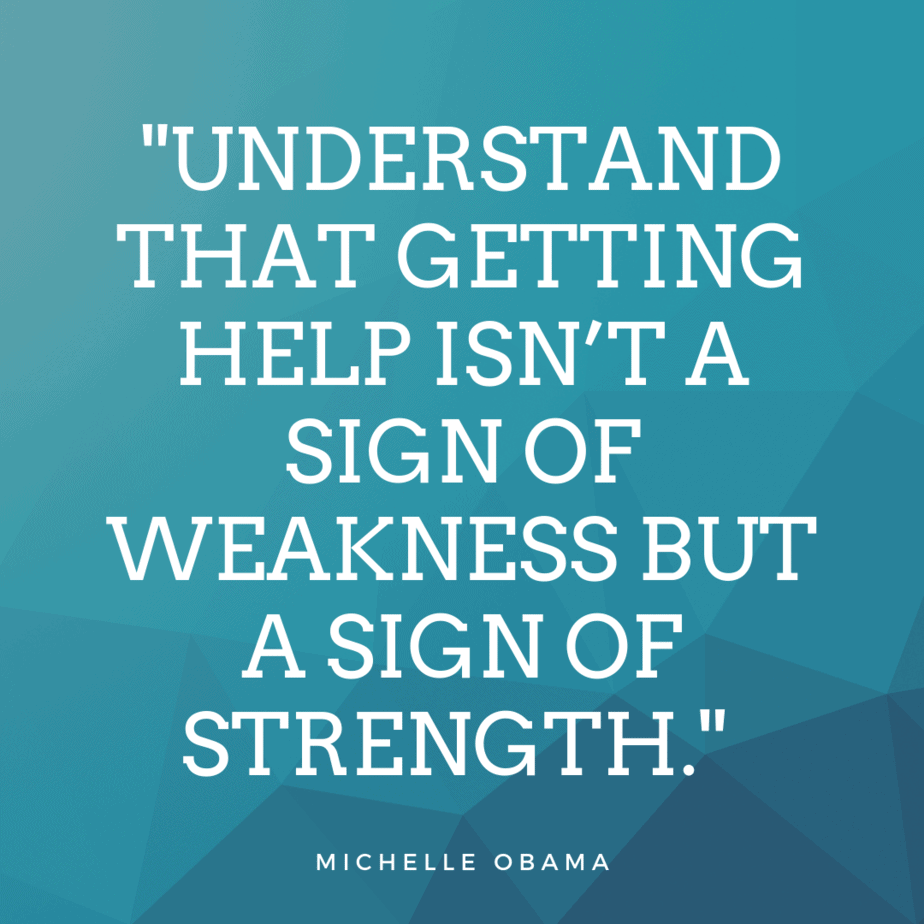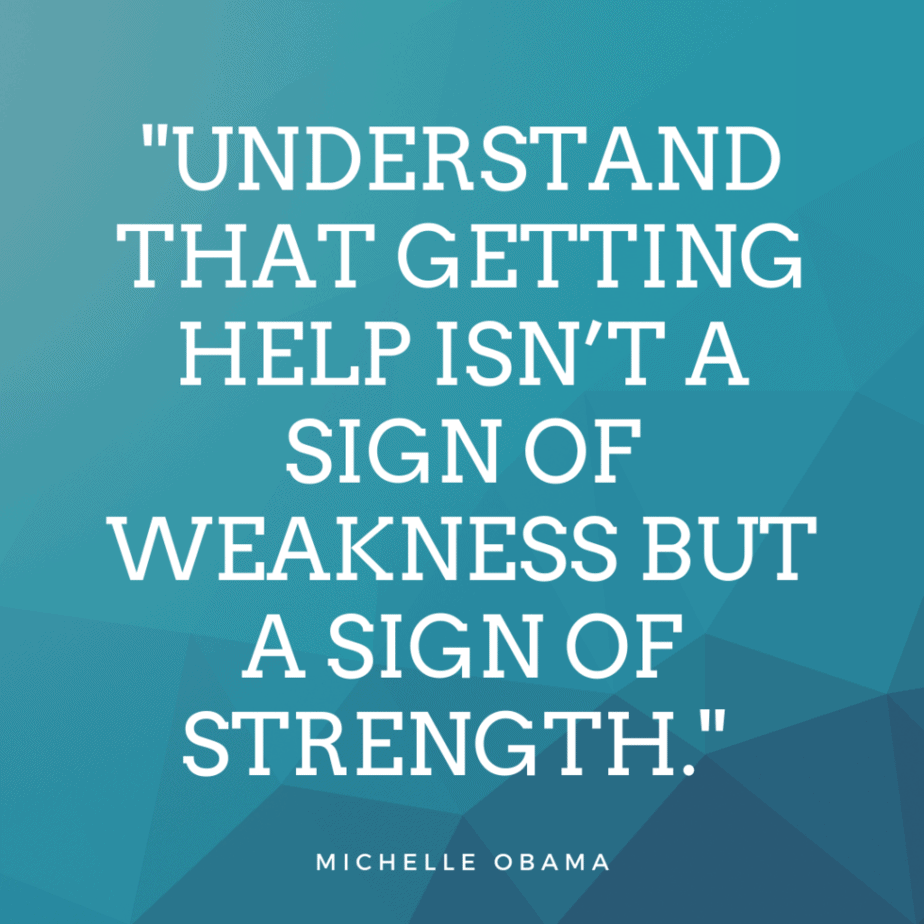 "How far you go in life depends on your being tender with the young, compassionate with the aged, sympathetic with the striving and tolerant of the weak and strong. Because someday in your life you will have been all of these." George Washington Carver
"My current role model is Beyonce. She is such a strong woman. She can do everything. She has kept herself together and has balanced her life perfectly. She is a great singer, great dancer and a great looker and is now a good mother and wife." Sunidhi Chauhan
For more inspiring words and quotes, be sure to check out: