46 Short Empowering Quotes
This collection of short, but empowering quotes can help to remind us of our own personal power and strength.
They provide inspiration on self-worth, trust, confidence and fears that we all face at certain times of life.
What Are Some Empowering Quotes?
Empowering quotes are those that encourage and inspire us towards recognizing our own power, our strengths and our abilities.
They can simply encourage us to push forward and shift our mindsets, because sometimes we just need a gentle reminder. Be sure to contemplate the following short and empowering quotes and find a few that resonate with your personally.
Short Empowering Quotes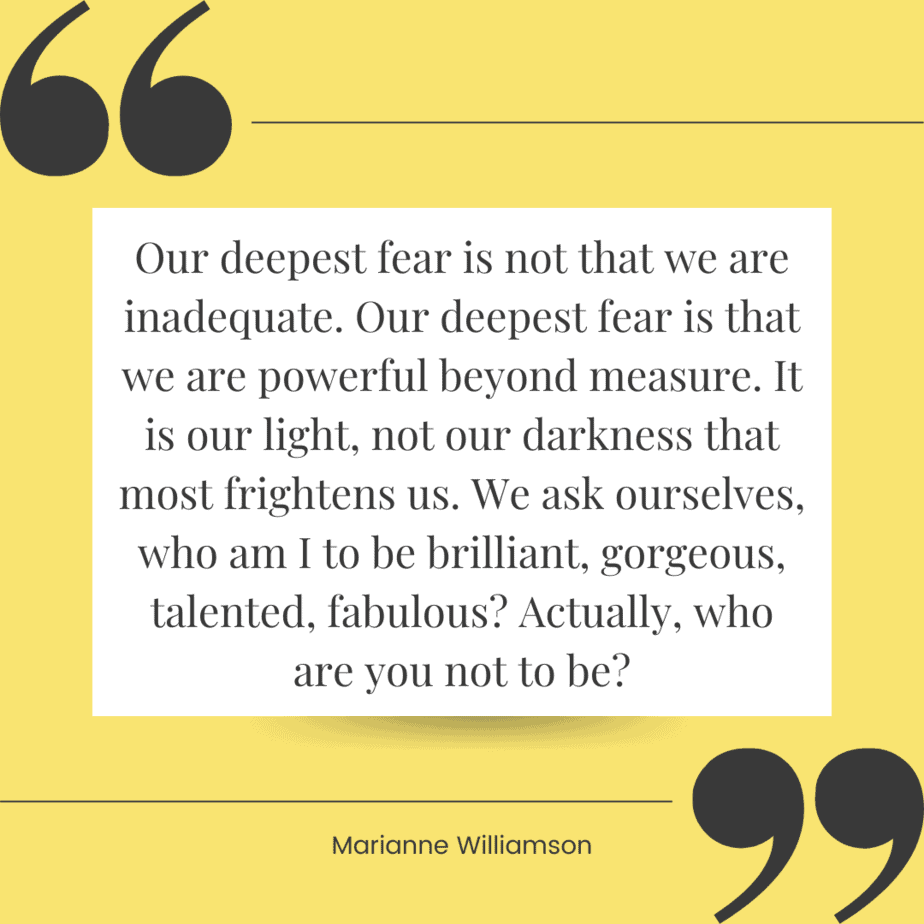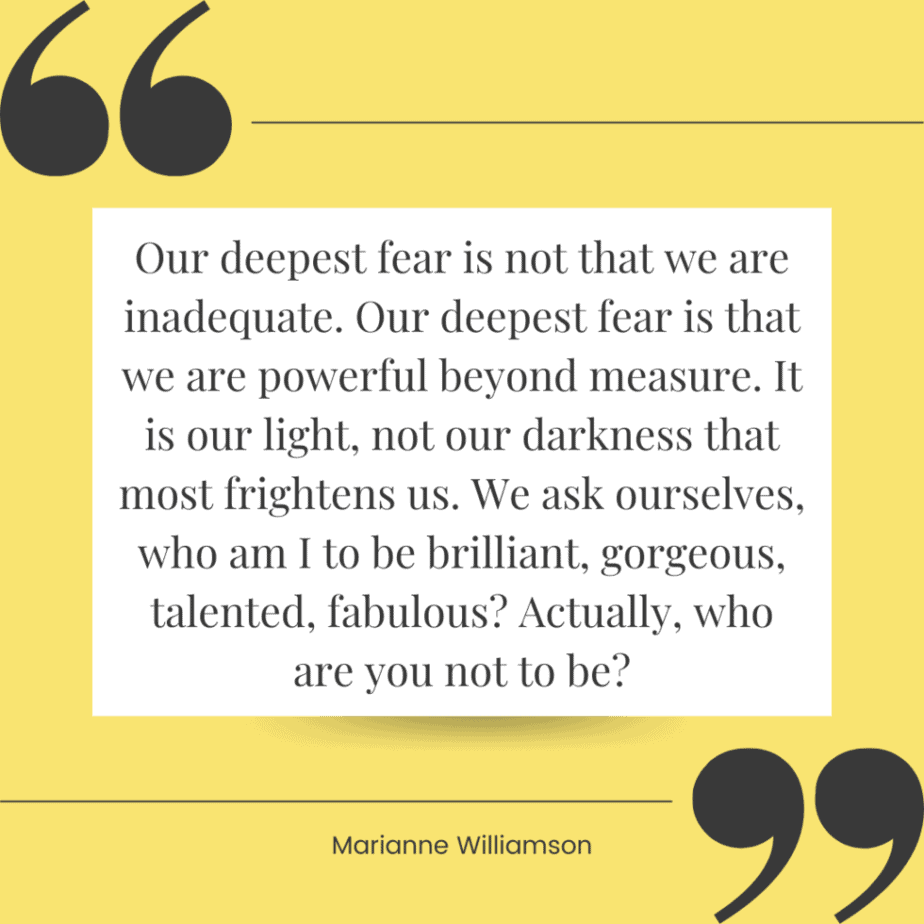 "Our deepest fear is not that we are inadequate. Our deepest fear is that we are powerful beyond measure. It is our light, not our darkness that most frightens us. We ask ourselves, who am I to be brilliant, gorgeous, talented, fabulous? Actually, who are you not to be?" Marianne Williamson
"You can, you should, and if you're brave enough to start, you will." Stephen King
There is only one corner of the universe you can be certain of improving, and that's your own self. Aldous Huxley
"The process of spotting fear and refusing to obey it is the source of all true empowerment." Martha Beck
"Most of the shadows of life are caused by standing in our own sunshine." Ralph Waldo Emerson
"Every human has four endowments – self-awareness, conscience, independent will and creative imagination. These give us the ultimate human freedom… The power to choose, to respond, to change." Stephen Covey
"It is never too late to be who you might have been." George Eliot
"All limitations are self-imposed." Oliver Wendell Holmes
"Despite the natural belittling of one's self, the doubts, the insecurities, we have to wake up to the realisation that we all write our own autobiography, we are the authors of our life story. Realising that, write a good story with your life and make sure to write yourself as the protagonist. Be the hero of your journey." Yossi Ghinsberg
"The most common way people give up their power is by thinking they don't have any." Alice Walker
"Be bold, be brave enough to be your true self." Queen Latifah
"To be yourself in a world that is constantly trying to make you something else is the greatest accomplishment." Ralph Waldo Emerson
"Be yourself, but always your better self." Karl G. Maeser
Self-Empowerment Quotes
"The power you have is to be the best version of yourself you can be, so you can create a better world." Ashley Rickards
"The gig economy is empowerment. This new business paradigm empowers individuals to better shape their own destiny and leverage their existing assets to their benefit." John McAfee
"Change the world by being yourself." Amy Poehler
"The truth is, we all face hardships of some kind, and you never know the struggles a person is going through. Behind every smile, there's a story of a personal struggle." Adrienne C. Moore
"We all make mistakes, have struggles, and even regret things in our past. But you are not your mistakes, you are not your struggles, and you are here NOW with the power to shape your day and your future." Steve Maraboli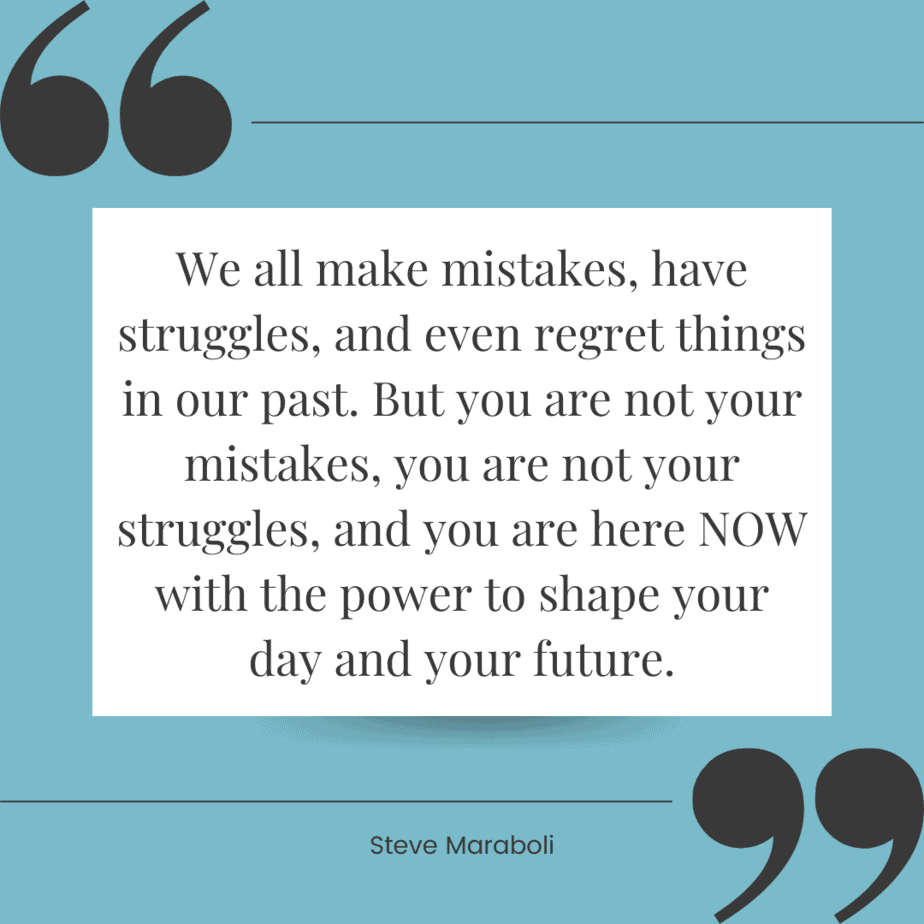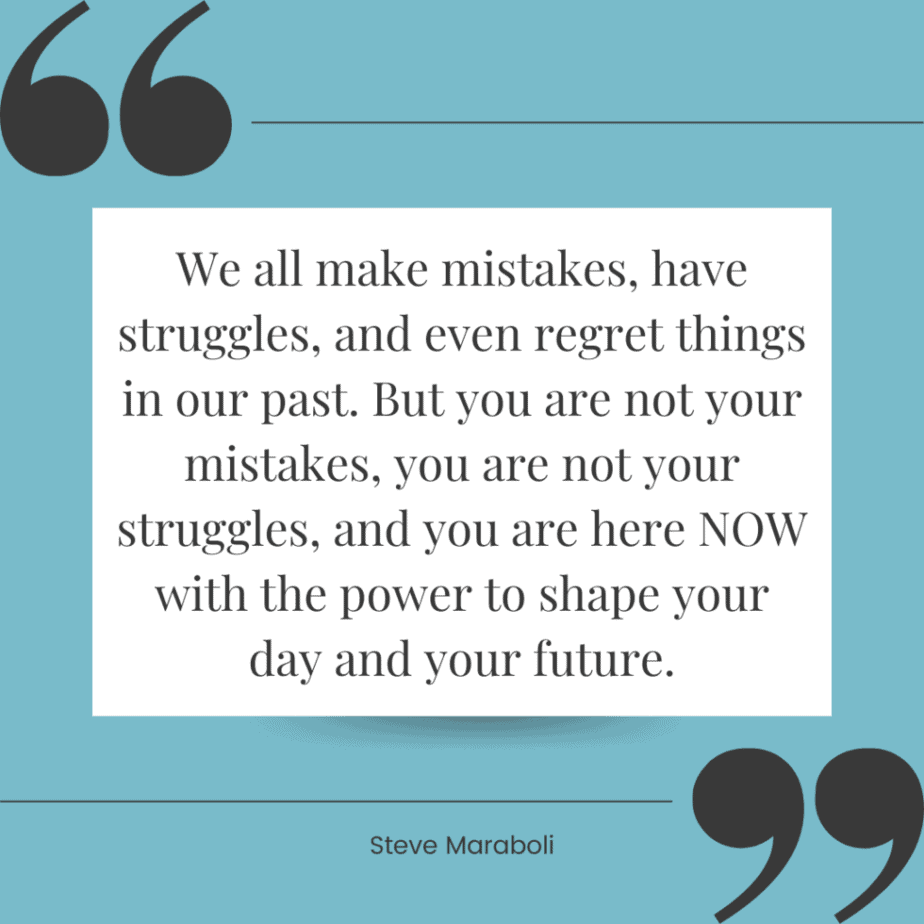 "If I could talk to my younger self, I would just say that the path to great things is filled with a lot of stumbles, suffering, and challenges along the way. But if you have the right attitude and know that hard times will pass – and you get up each time – you will reach your destination." Jonny Kim
"Whether you think you can, or you think you can't—you're right." Henry Ford
"No one can make you feel inferior without your consent." Eleanor Roosevelt
"Your success and happiness lies in you. Resolve to keep happy, and your joy and you shall form an invincible host against difficulties." Helen Keller
"Never be bullied into silence. Never allow yourself to be made a victim. Accept no one's definition of your life but define yourself." Harvey Fierstein
"There is an amazing power getting to know your inner self and learning how to use it and not fight with the world. If you know what makes you happy, your personality, interests and capabilities, just use them, and everything else flows beautifully." Juhi Chawla
"Everything is within your power, and your power is within you." Janice Trachtman
"Trust yourself. Create the kind of self that you will be happy to live with all your life. Make the most of yourself by fanning the tiny, inner sparks of possibility into flames of achievement." Golda Meir
"Selecting a challenge and meeting it creates a sense of self-empowerment that becomes the ground for further successful challenges." Julia Cameron
"Power can be taken, but not given. The process of the taking is empowerment in itself." Gloria Steinem
"You may not control all the events that happen to you, but you can decide not to be reduced by them." Maya Angelou
"He who is not every day conquering some fear has not learned the secret of life." Ralph Waldo Emerson
"I count him braver who overcomes his desires than him who conquers his enemies; for the hardest victory is over self." Aristotle
Empowerment Quotes
"Problems are not stop signs; they are guidelines." Robert H. Schuller
"There is nothing noble in being superior to your fellow men. True nobility lies in being superior to your former self." Ernest Hemingway
"Be of service. Whether you make yourself available to a friend or co-worker, or you make time every month to do volunteer work, there is nothing that harvests more of a feeling of empowerment than being of service to someone in need." Gillian Anderson
"Give light, and the darkness will disappear of itself." Desiderius Erasmus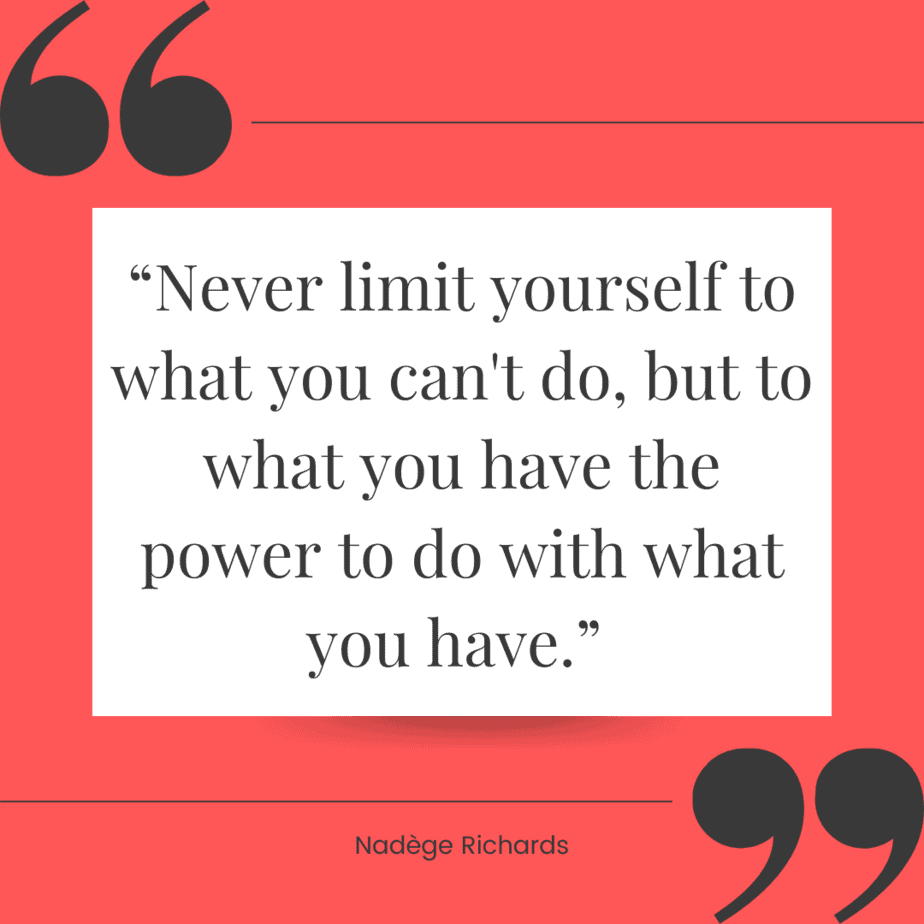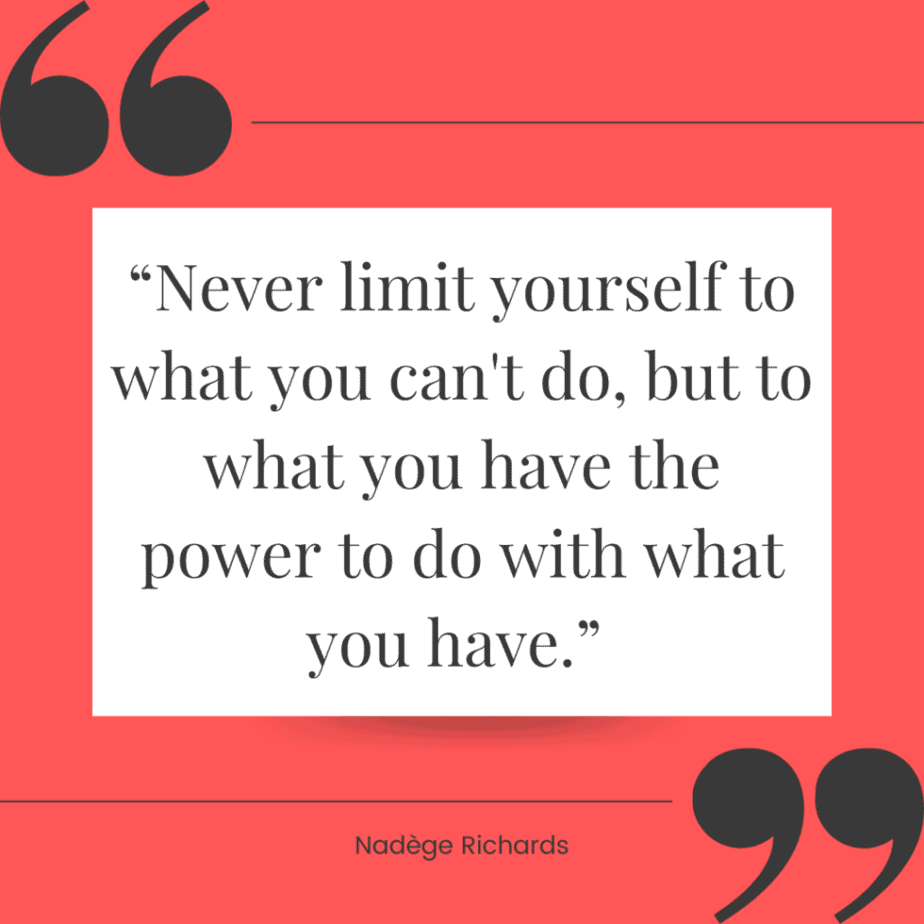 "Never limit yourself to what you can't do, but to what you have the power to do with what you have." Nadège Richards
"We have to dare to be ourselves, however frightening or strange that self may prove to be." May Sarton
"To thine own self be true, and it must follow, as the night the day, thou canst not then be false to any man." William Shakespeare
"The more constraints one imposes, the more one frees one's self. And the arbitrariness of the constraint serves only to obtain precision of execution." Igor Stravinsky
"Taking initiative is a form of self-empowerment." Stephen Covey
"Normality is a paved road: it's comfortable to walk but no flowers grow." Vincent van Gogh
"The authentic self is the soul made visible." Sarah Ban Breathnach
"Strength does not come from physical capacity. It comes from an indomitable will." Mahatma Gandhi
"The will to win, the desire to succeed, the urge to reach your full potential… these are the keys that will unlock the door to personal excellence." Confucius
"Truth, honesty, empowerment – it's what I want for myself and my readers." Rupi Kaur
"Loving everything about yourself – even the 'unacceptable' – is an act of personal power. It is the beginning of healing." Christiane Northrup
Interested in more inspiring quotes and positive words? Be sure to check out: