Be Proud Of Yourself Quotes – 32 Motivating Quotes
We're sharing this collection of quotes today to encourage you to be proud of yourself.
Nobody is perfect, and while we could quickly list off a gamut of things we don't like about ourselves, a dose of shame and things we haven't yet achieved, we all also have a long list of things that we should be proud of.
Because nobody gets through life without scars and triumphs. So today, let's focus on those things instead. The following quotes will help you reflect on why you should feel proud of yourself more.
Being Proud Of Yourself Quotes
"Not too many people could walk a mile in your shoes. Only you know your struggles, challenges and obstacles; so be proud of how far you have come." Edmond Mbiaka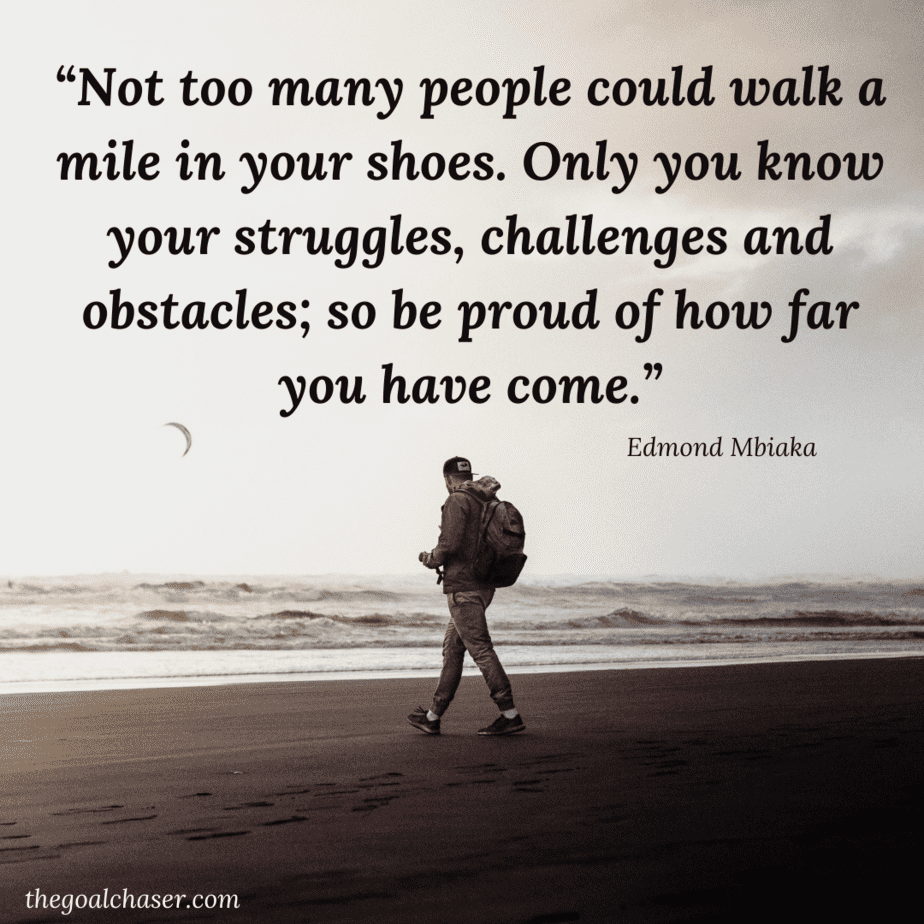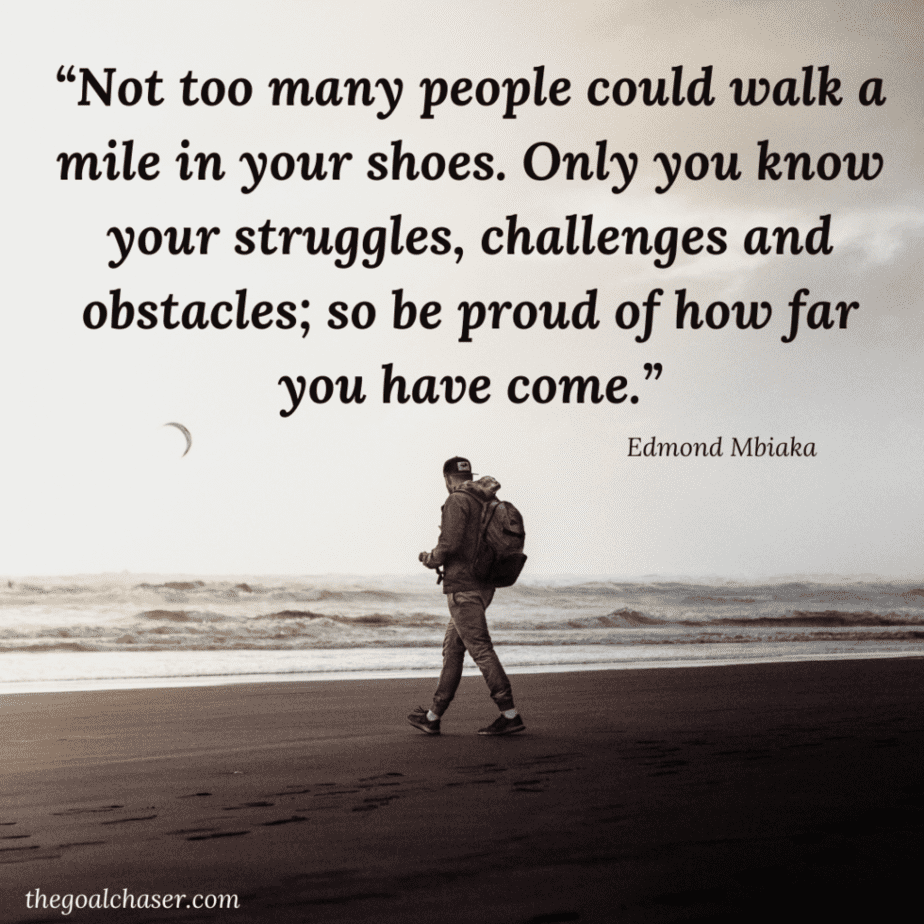 "I hope you live a life you're proud of. If you find that you're not, I hope you have the strength to start all over again." F. Scott Fitzgerald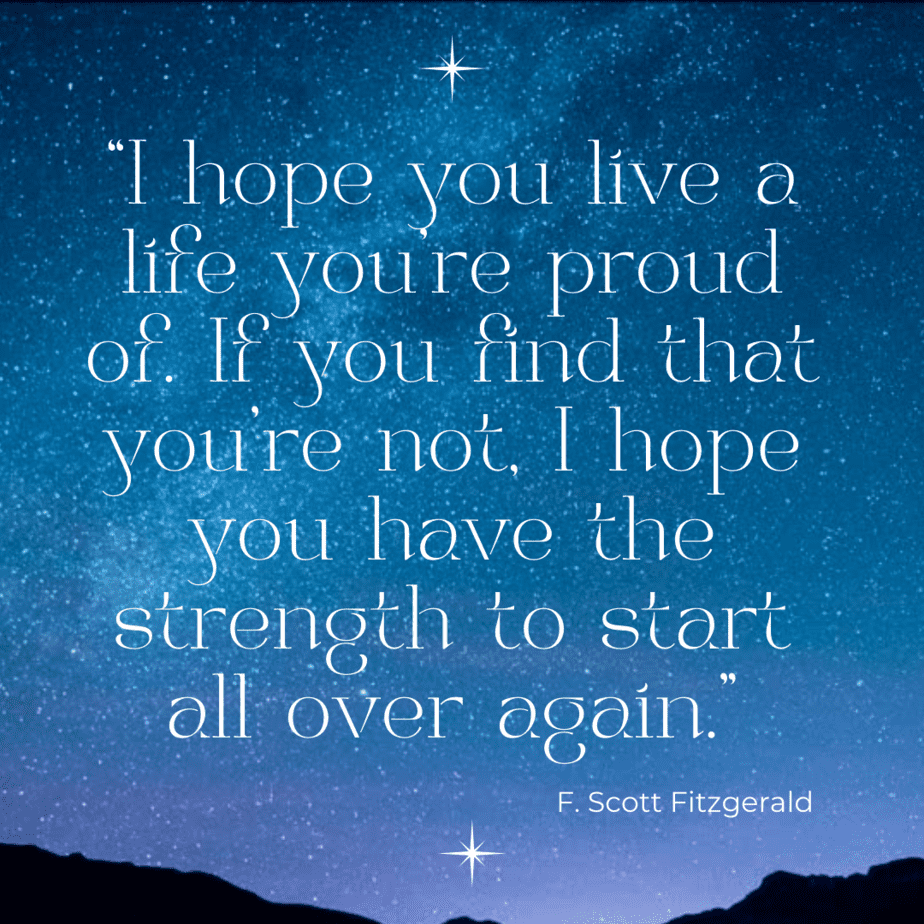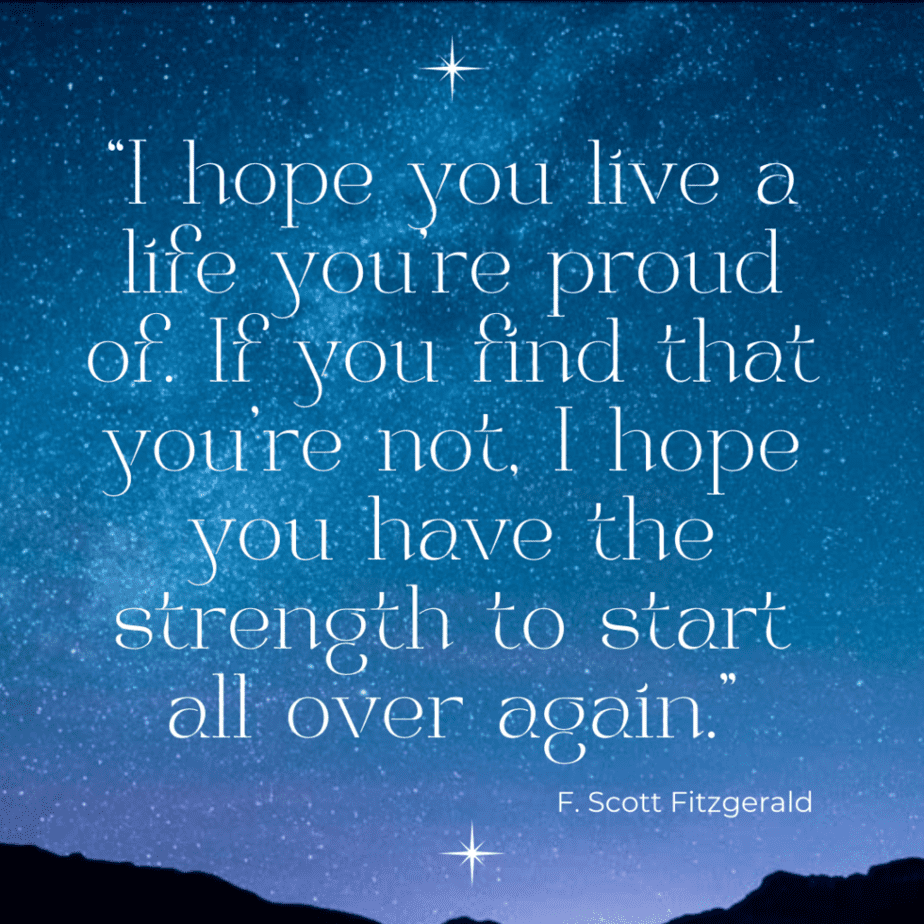 "Be proud of your scars. They remind you that you have the will to live." Paulo Coelho
"Authenticity is everything! You have to wake up every day and look in the mirror, and you want to be proud of the person who's looking back at you. And you can only do that if you're being honest with yourself and being a person of high character. You have an opportunity every single day to write that story of your life." Aaron Rodgers
"'Born this Way' is about being yourself, and loving who you are and being proud." Lady Gaga
"The way to be happy is to like yourself, and the way to like yourself is to do only things that make you proud." Mark S. Lewis
"That wall is your mind playing tricks on you. You just need to say, 'One more step, I can do this. I have more in me.' You'll be so proud of yourself once you push yourself past your threshold." Kerri Walsh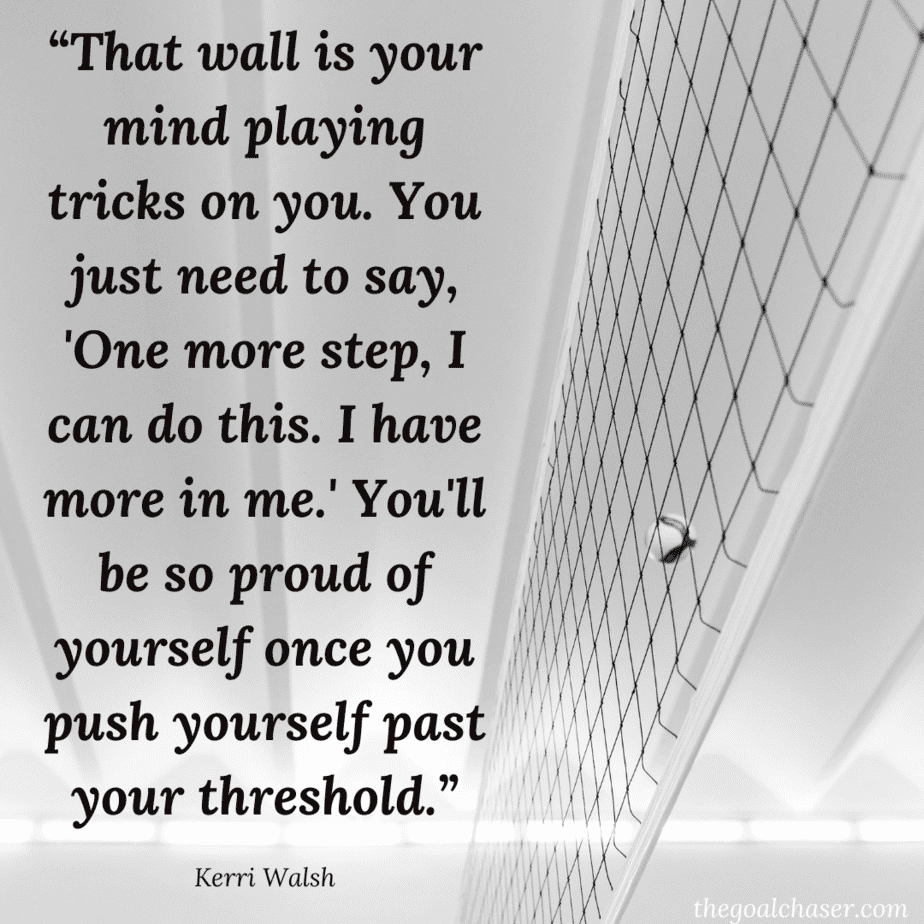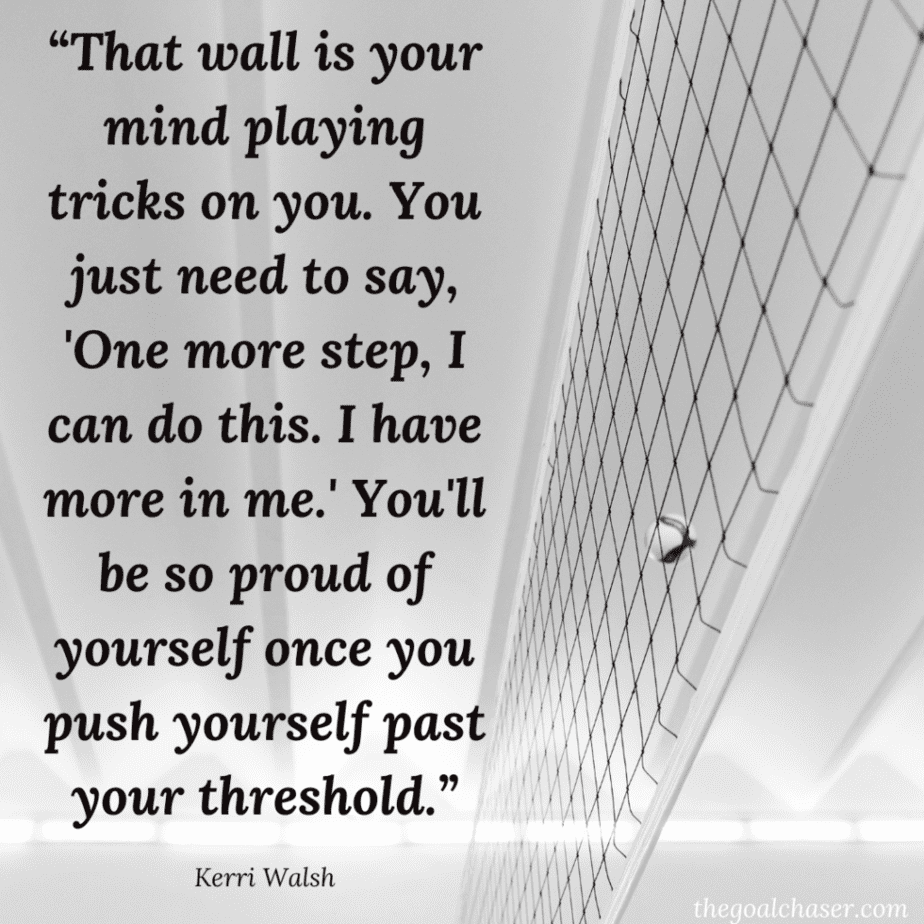 "I want people to fall in love with themselves and to be really proud and full of joy for the space they take up. If someone else appreciates the space you take up, then that's icing on the cake." Jonathan Van Ness
"You really have to look inside yourself and find your own inner strength, and say, 'I'm proud of what I am and who I am, and I'm just going to be myself.'" Mariah Carey
"A person may be proud without being vain. Pride relates more to our opinion of ourselves, vanity to what we would have others think of us." Jane Austen
"Be proud of yourself. Be proud that your heart and intentions are good. Be proud of the fact that you are trying." Richelle E. Goodrich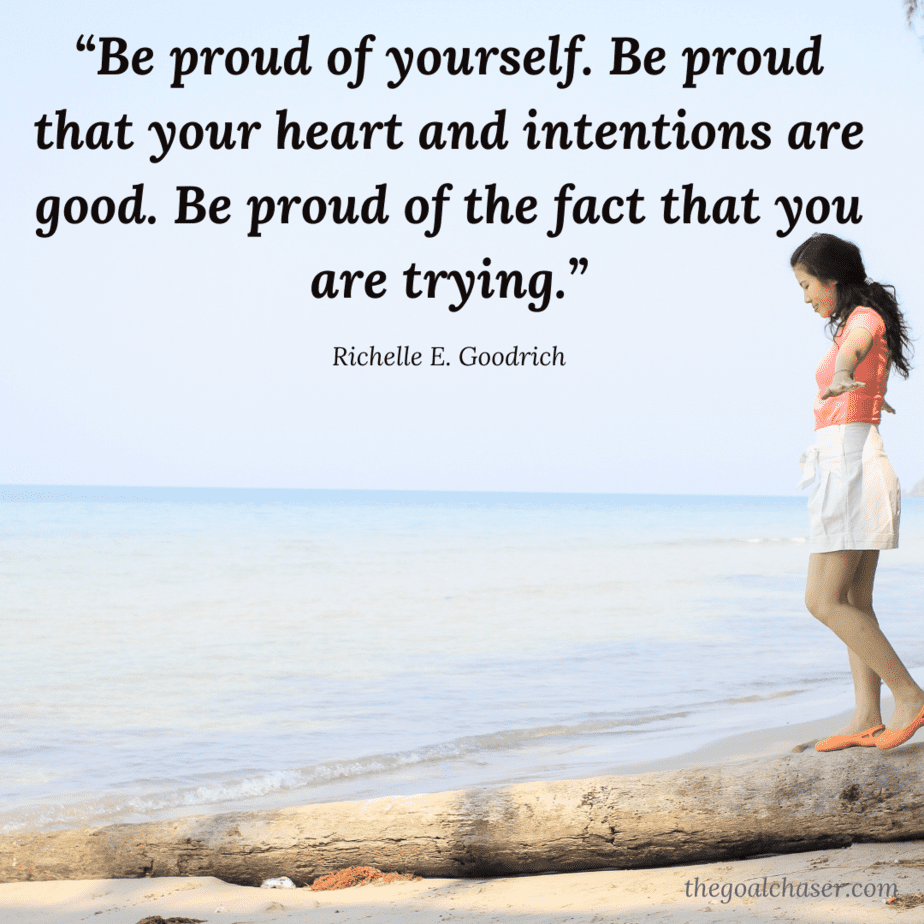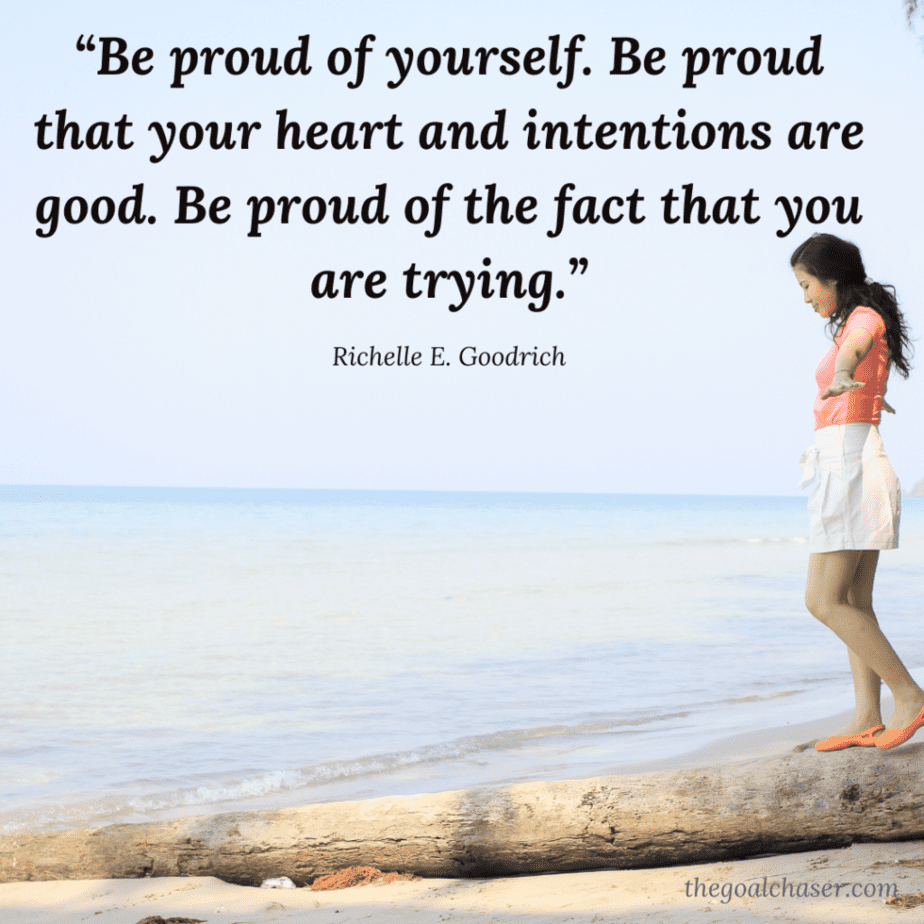 "I'm not ashamed to be me. More than anyone else I know, I love my life and accept myself. What's wrong with being unique? I am proud of everything that I am and will become." Johnny Weir
"It takes strength to be proud of yourself and to accept yourself when you know that you have something out of the ordinary about you." Abigail Tarttelin
"Instead of being ashamed of what you've been through, be proud of what you have overcome!" Phil McGraw
"If you want to feel proud of yourself, then do good. Take action that will make you proud. And if you really want to feel proud, then do something to help someone else." Oseola McCarty
"If you want to be proud of yourself, then do things in which you can take pride." Karen Horney
"I'd rather attempt to do something great and fail than to attempt to do nothing and succeed." Robert H. Schuller
"I'm very proud of being a woman, and as a woman, I don't even like the word 'feminism' because when I hear that word, I associate it with women trying to pretend to be men, and I'm not interested in trying to pretend to be a man. I don't want to embrace manhood; I want to embrace my womanhood." Evangeline Lilly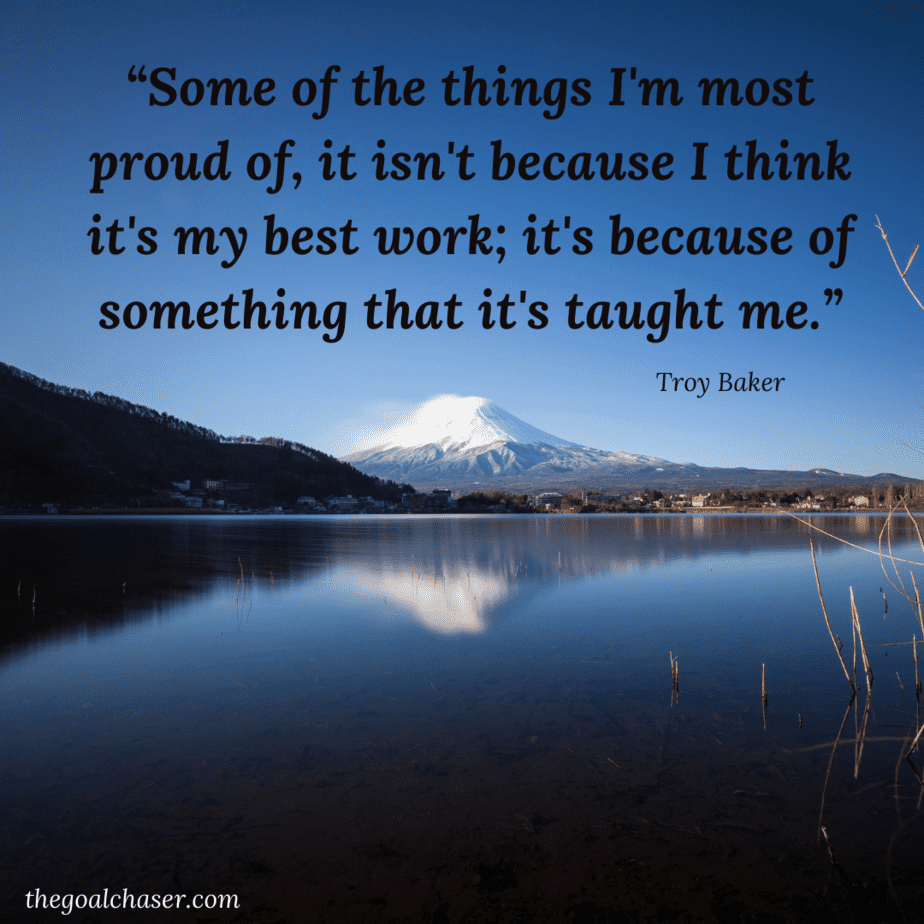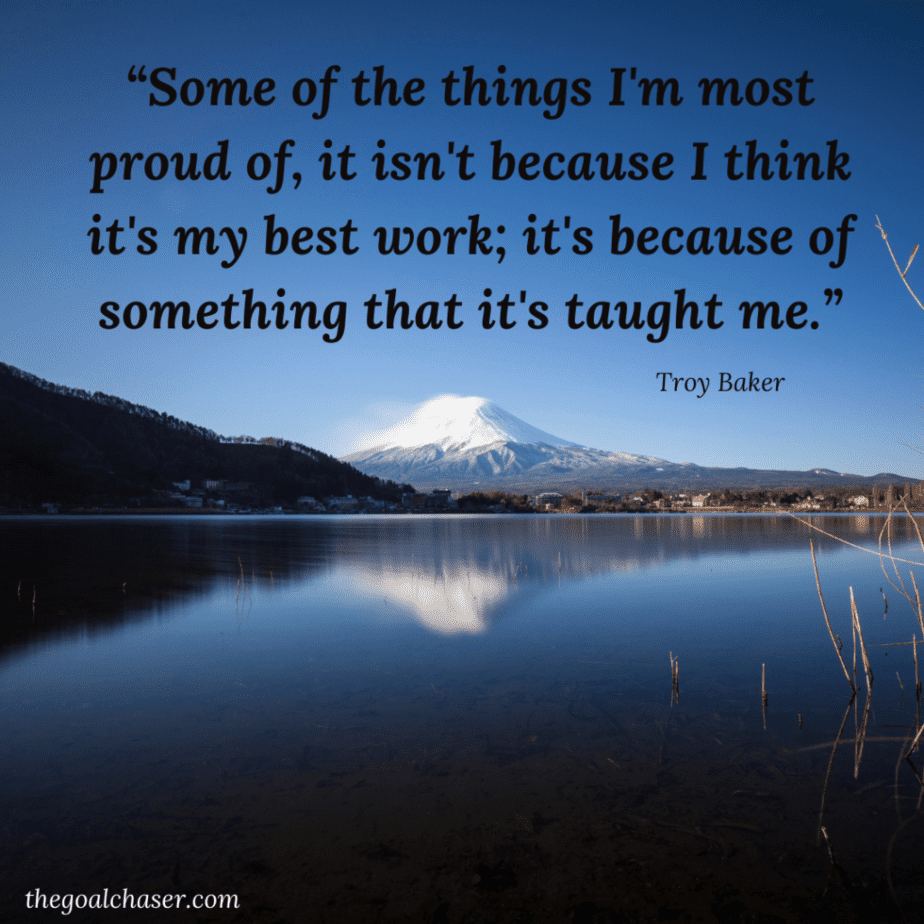 "Some of the things I'm most proud of, it isn't because I think it's my best work; it's because of something that it's taught me." Troy Baker
"Nothing is ever wrong. We learn from every step we take. Whatever you did today was the way it was meant to be. Be proud of you." Oprah Winfrey
"Be you. Don't be someone else. You are a unique individual. Be proud… rock it loud." Apolo Ohno
Be Proud Of Who You Are Quotes
"When you feel insecure or like you don't measure up, remind yourself of how far you've come. And in that moment, you'll realize you've climbed mountains and can overcome anything." Brittany Burgunder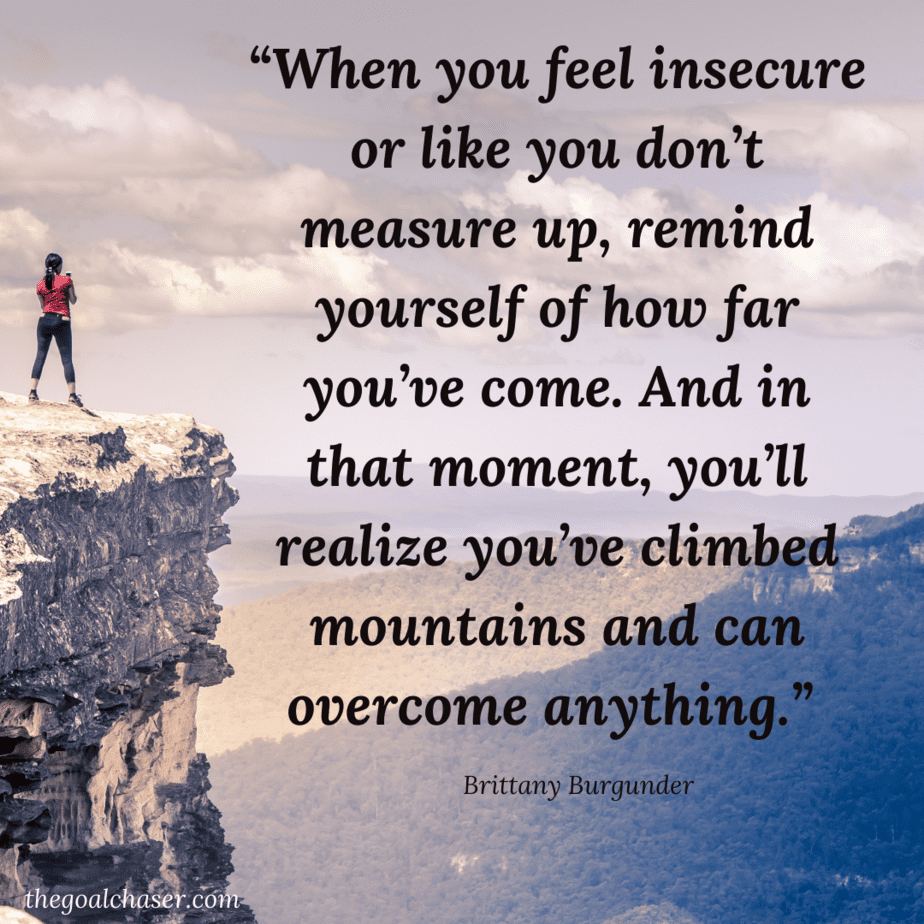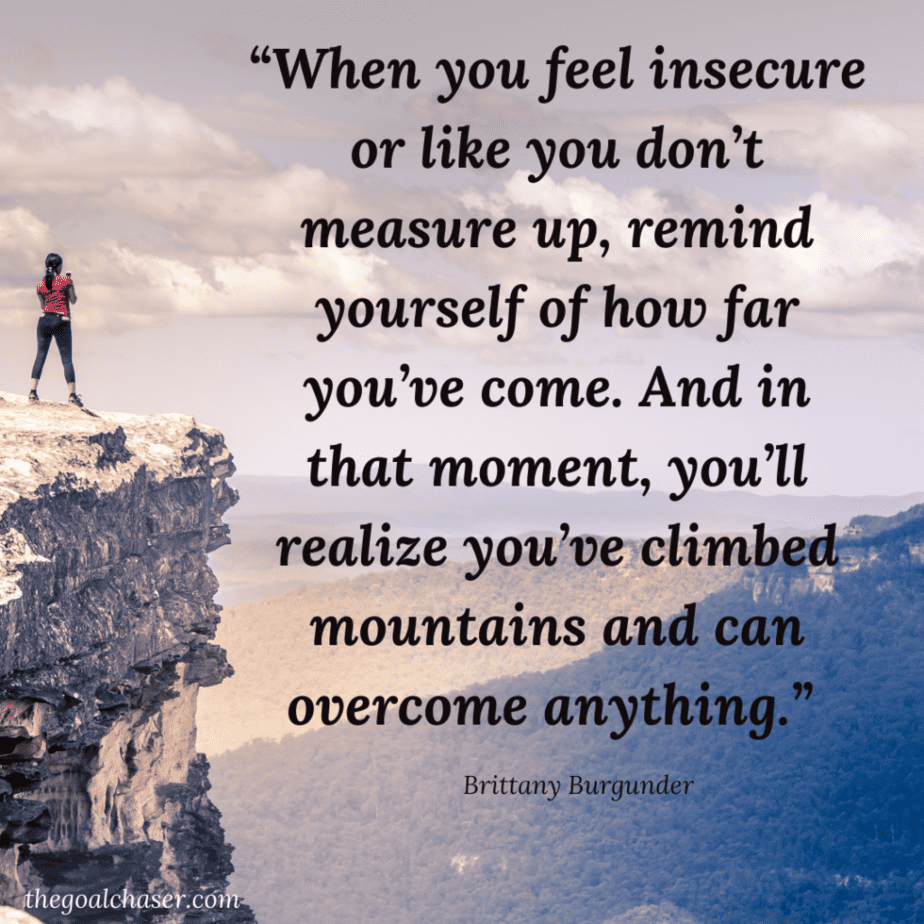 "Always work hard, be honest, and be proud of who you are." Patricia Velasquez
"Success is a process for all of us, and as long as you are making consistent progress towards your goals – sincerely giving your best effort more often than not – then you are already successful and deserve to feel proud of yourself." Hal Elrod
"I am proud of who I am, and nobody's going to steal that." Hope Solo
"Love myself I do. Not everything, but I love the good as well as the bad. I love my crazy lifestyle, and I love my hard discipline. I love my freedom of speech and the way my eyes get dark when I'm tired. I love that I have learned to trust people with my heart, even if it will get broken. I am proud of everything that I am and will become." Johnny Weir
"If you do something awesome, you should be proud of yourself." Damon Lindelof
"Good taste doesn't exist. It is our taste. We have to be proud of it." Franco Moschino
"We need to make friends with ourselves. We are stuck with our self all day, so let's be kinder, gentler, more amusing company. Let's take our own hand and say, 'There, there, sister. You're doing a good job. I'm proud of how you're handling all this craziness down here. Don't give up. Carry on, warrior.'" Glennon Doyle Melton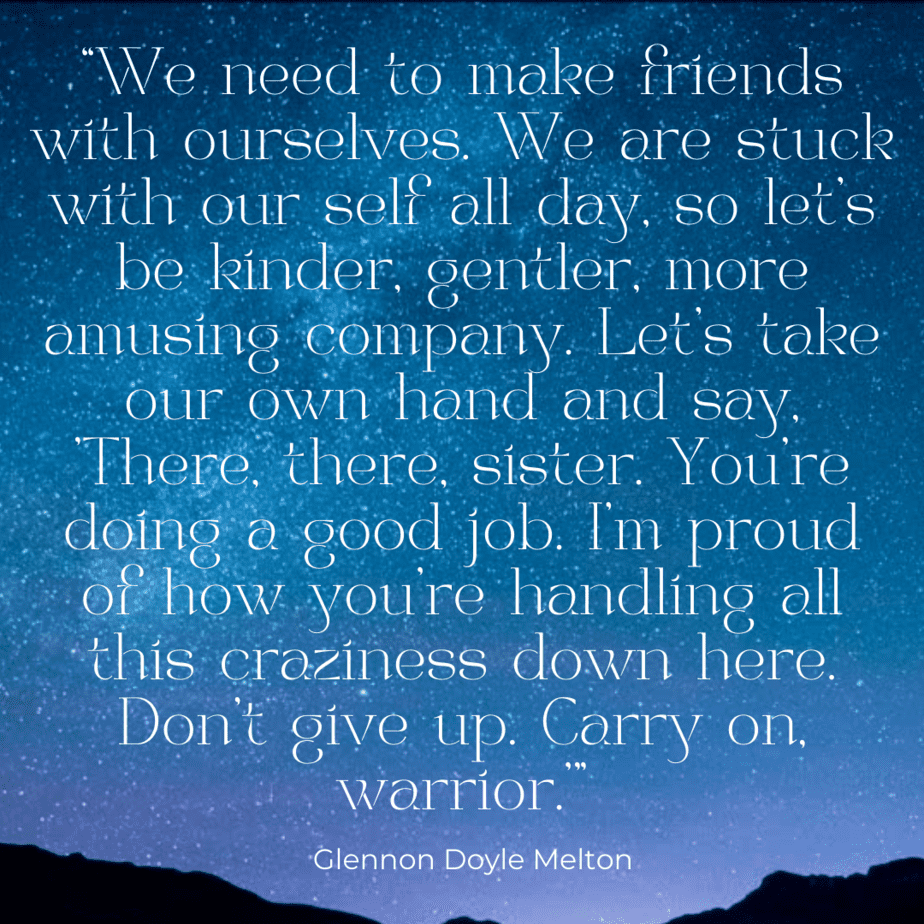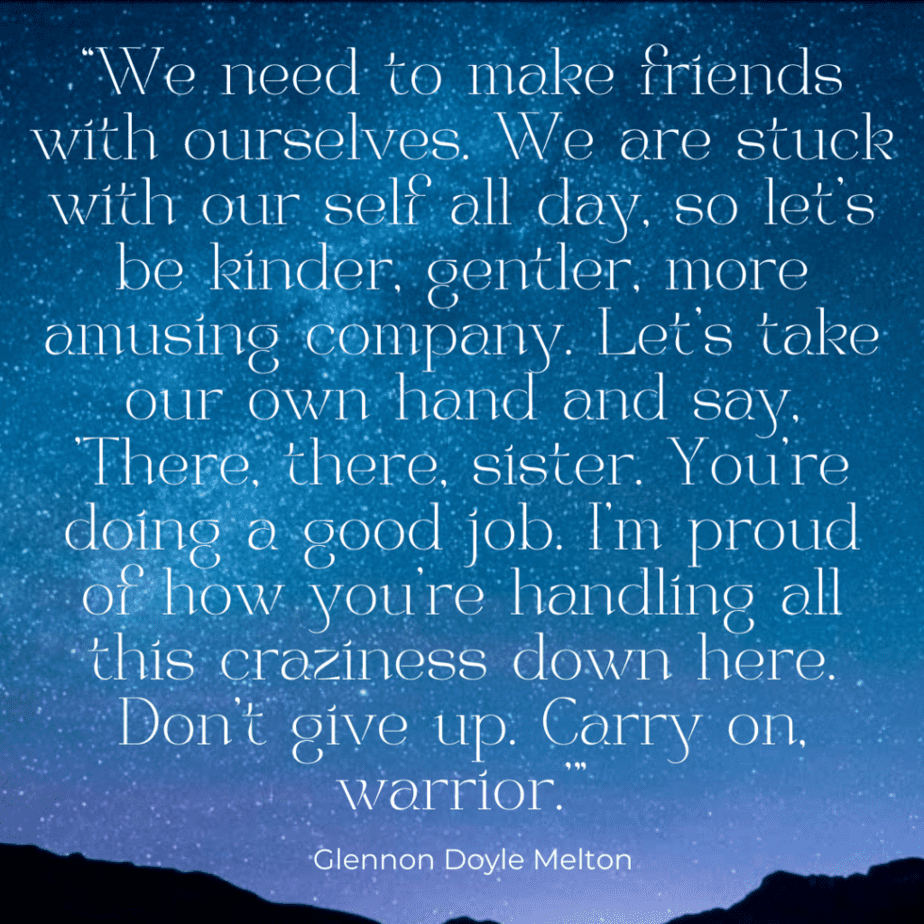 "Don't use expensive clothes as a screen for your personal doubts. Be proud of yourself."
Karl Lagerfeld
"If you practice an art, be proud of it and make it proud of you It may break your heart, but it will fill your heart before it breaks it; it will make you a person in your own right." Maxwell Anderson
"I never regret what I do. I'm very proud of every work I have done." Kunal Khemu
"Every day you have a new chapter to write about your journey of life. As you write that chapter, do it so well such that when others read it; you would still be proud of yourself." Gugu Mona
We all have moments in our lives where we are being hard on ourselves. We always see the negative aspects of what happened, and not being proud of what we've actually accomplished. This can lead to an effect on our self-confidence, which then makes it even more difficult to go out into the world and do anything new. After reading these inspiring quotes, I hope you can build your own sense of pride within yourself so that you gain more confidence.
For further reading, be sure to check out: