20 Quotes about the Importance of Positive Thoughts (With Images)
Positive Thoughts
We're told from a young age that we should always have positive thoughts, rather than negative ones.
After all, who likes a 'negative Nancy' or 'negative Ned' right?
But of course, with hard lessons learnt and life's ebbs and flows, it's easy to get caught up in thinking negatively. And it's a hard trap to get out of too.
If you're looking for a few helpful tips on how to be more positive in general, then check out this post: Positive Outlook: How to Get and Keep A More Positive Attitude
In the meantime, it's really helpful to consider 'why' you want to improve your positive thoughts. And the benefits that it will bring you.
For there are many.
A great way to do this is to read quotes about positive thinking and remember just how much it can improve your life.
Positive Thoughts Quotes
"I'm a very positive thinker, and I think that is what helps me the most in difficult moments." Roger Federer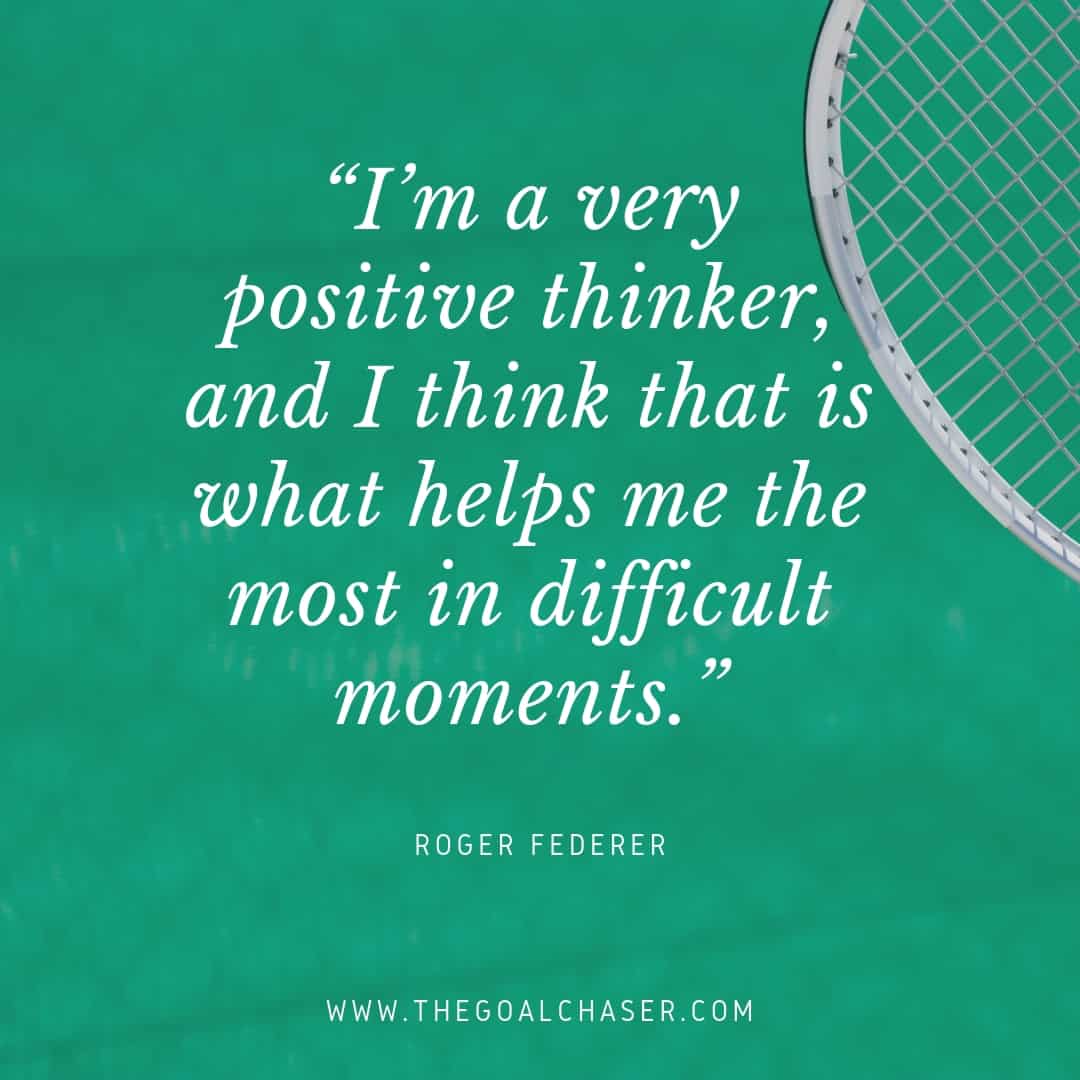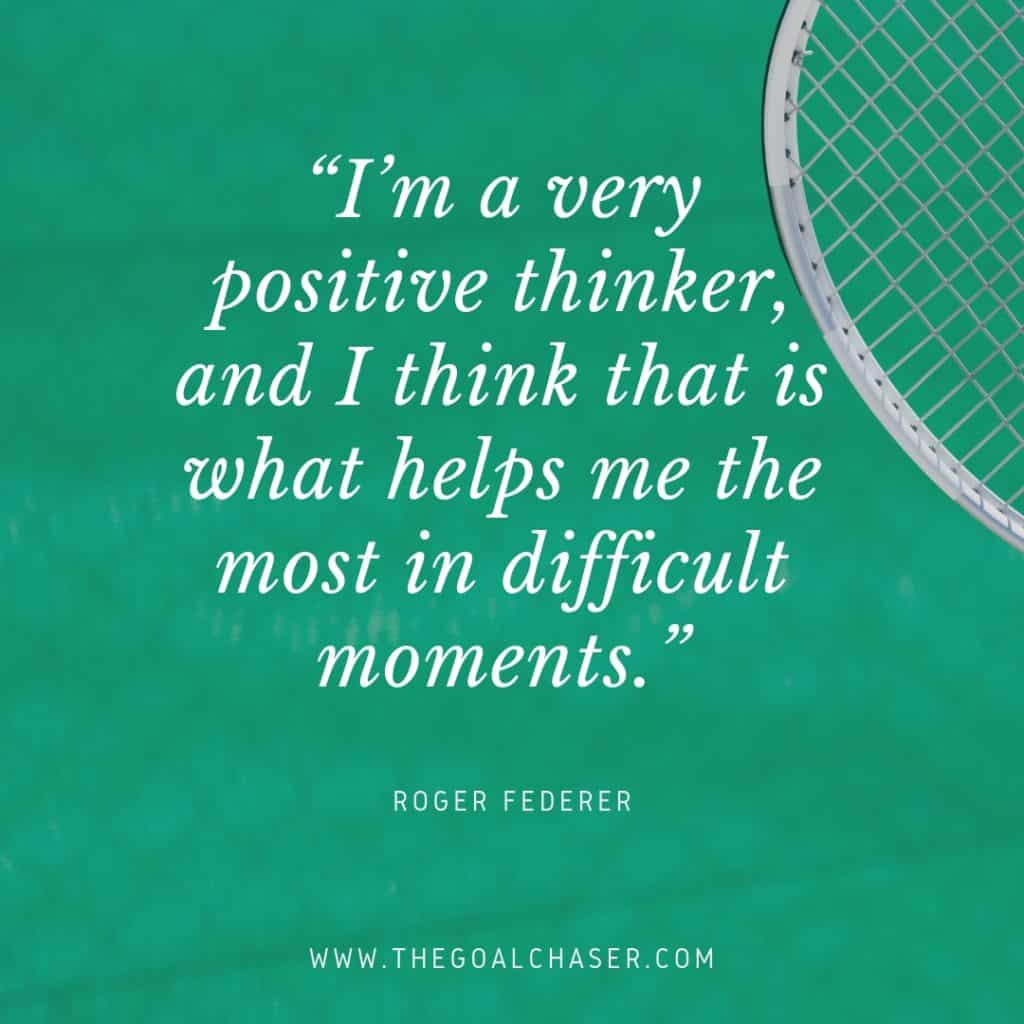 "In order to carry a positive action, we must develop here a positive vision." Dalai Lama
"Keep your face to the sunshine and you cannot see a shadow." Helen Keller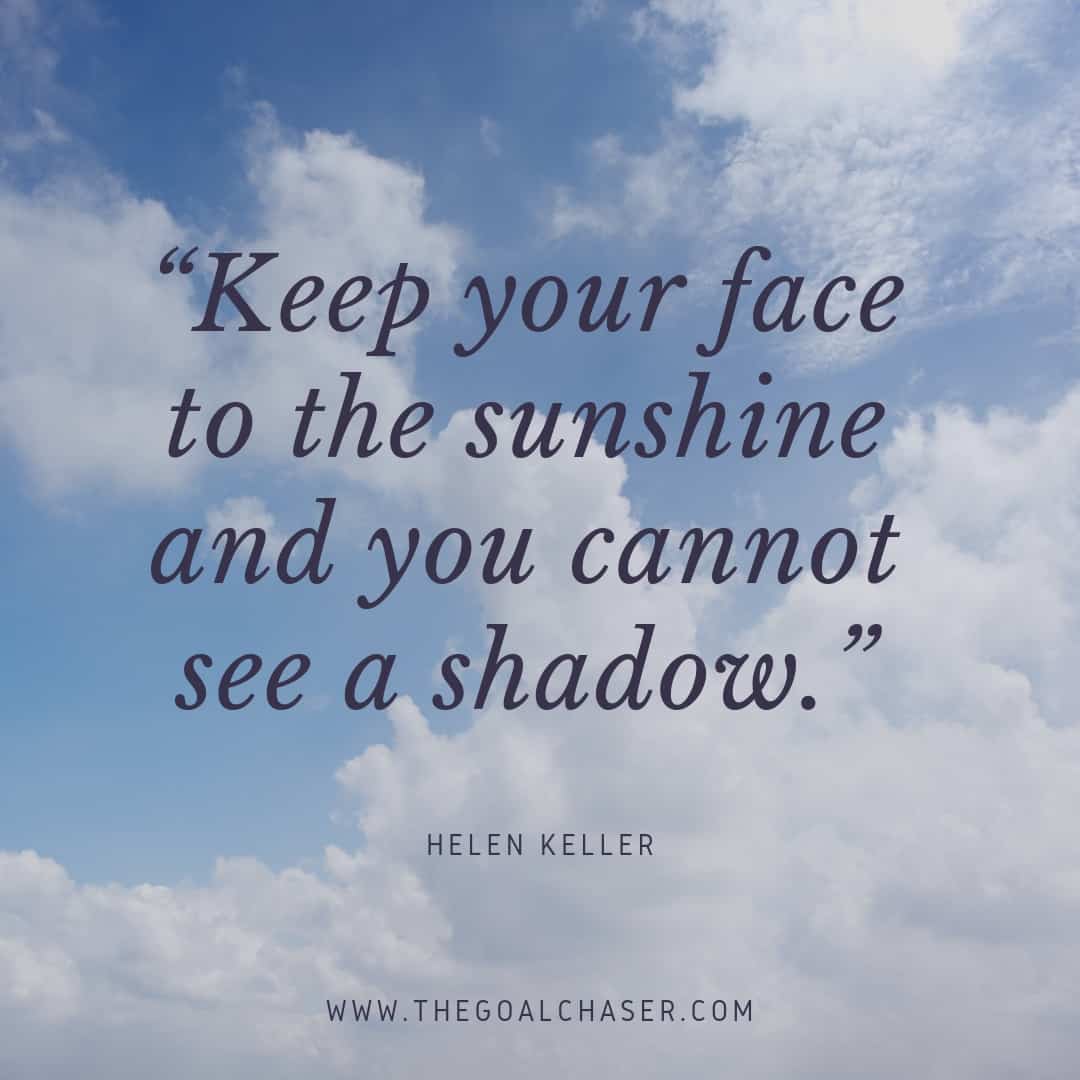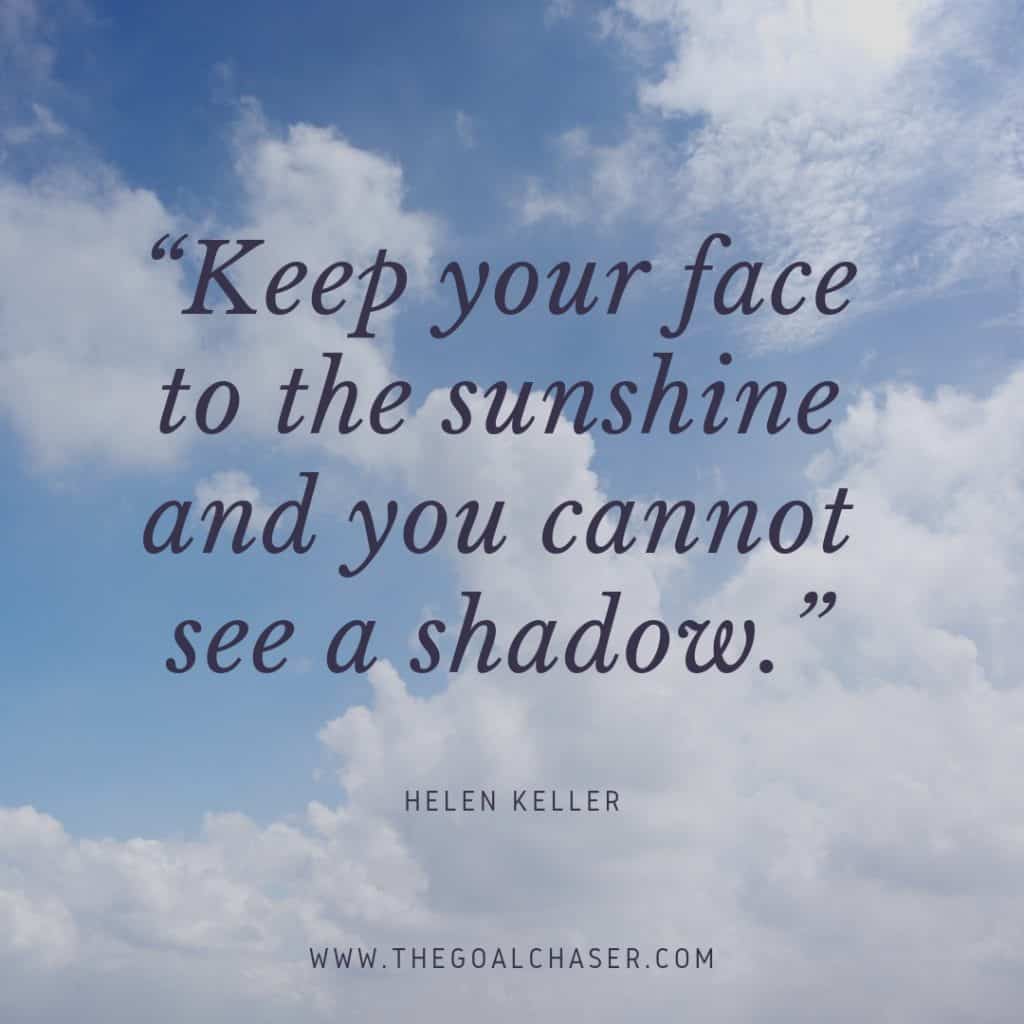 "A major factor in determining how our lives turn out is the way we choose to think. Everything that goes on inside the human mind in the form of thoughts, ideas, and information forms our personal philosophy." Jim Rohn
"Positive thinking will let you do everything better than negative thinking will." Zig Ziglar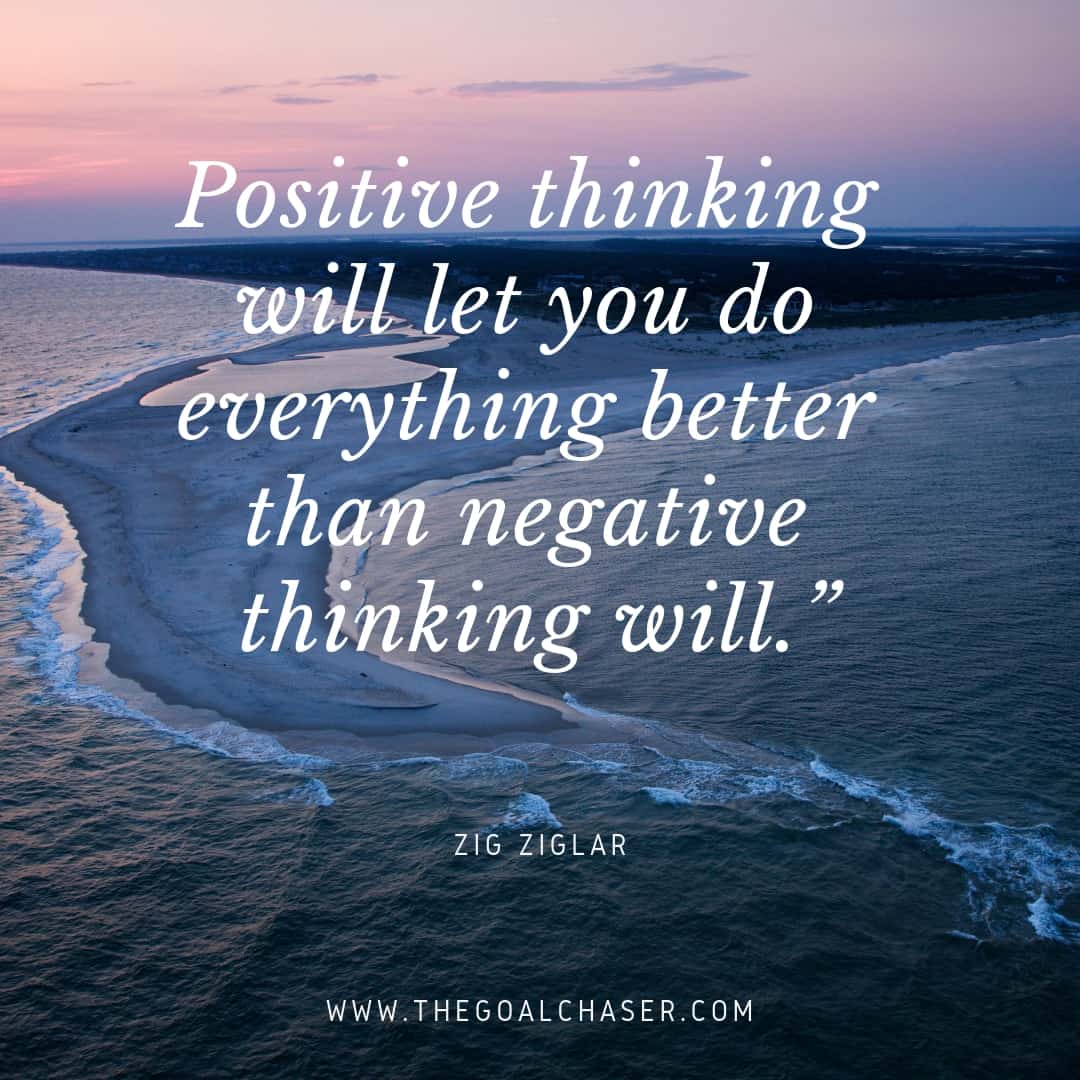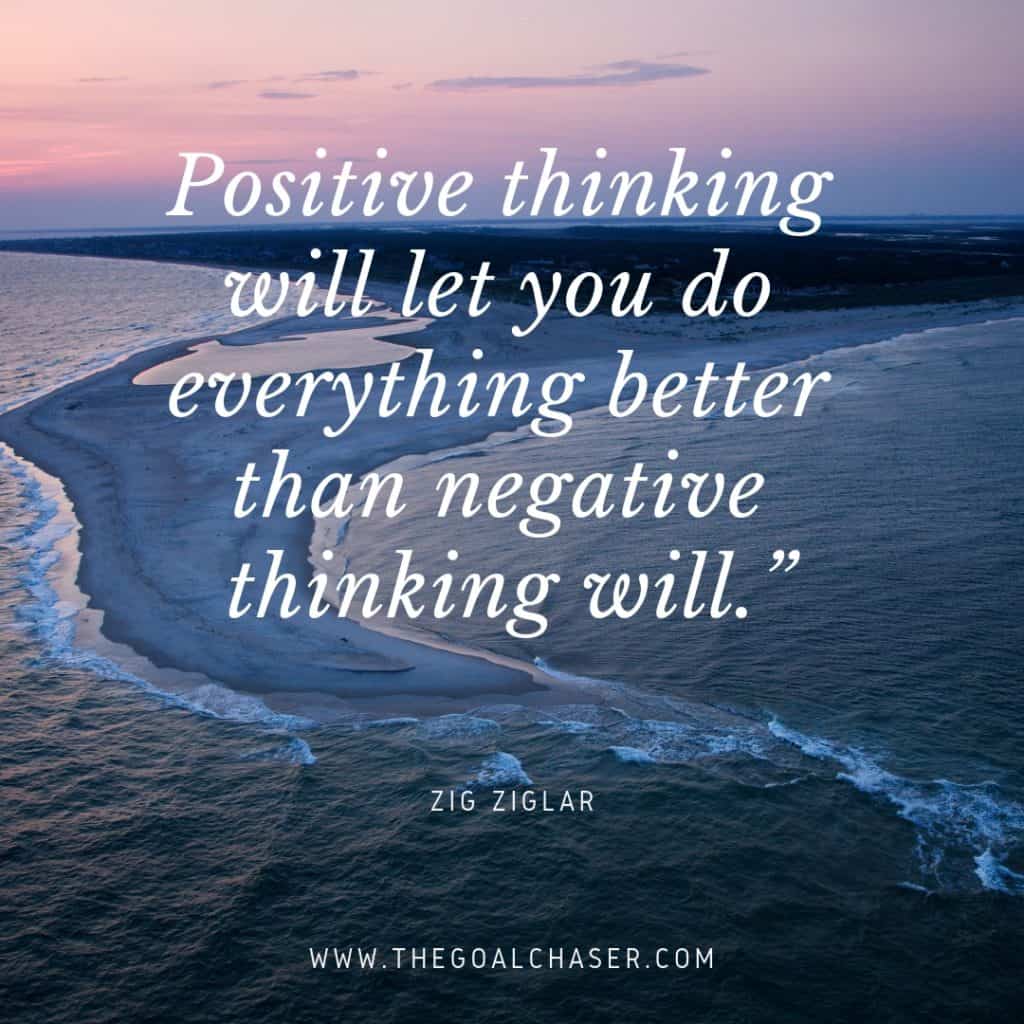 "Positive thinking is more than just a tagline. It changes the way we behave. And I firmly believe that when I am positive, it not only makes me better, but it also makes those around me better." Harvey Mackay
"Once you replace negative thoughts with positive ones, you'll start having positive results." Willie Nelson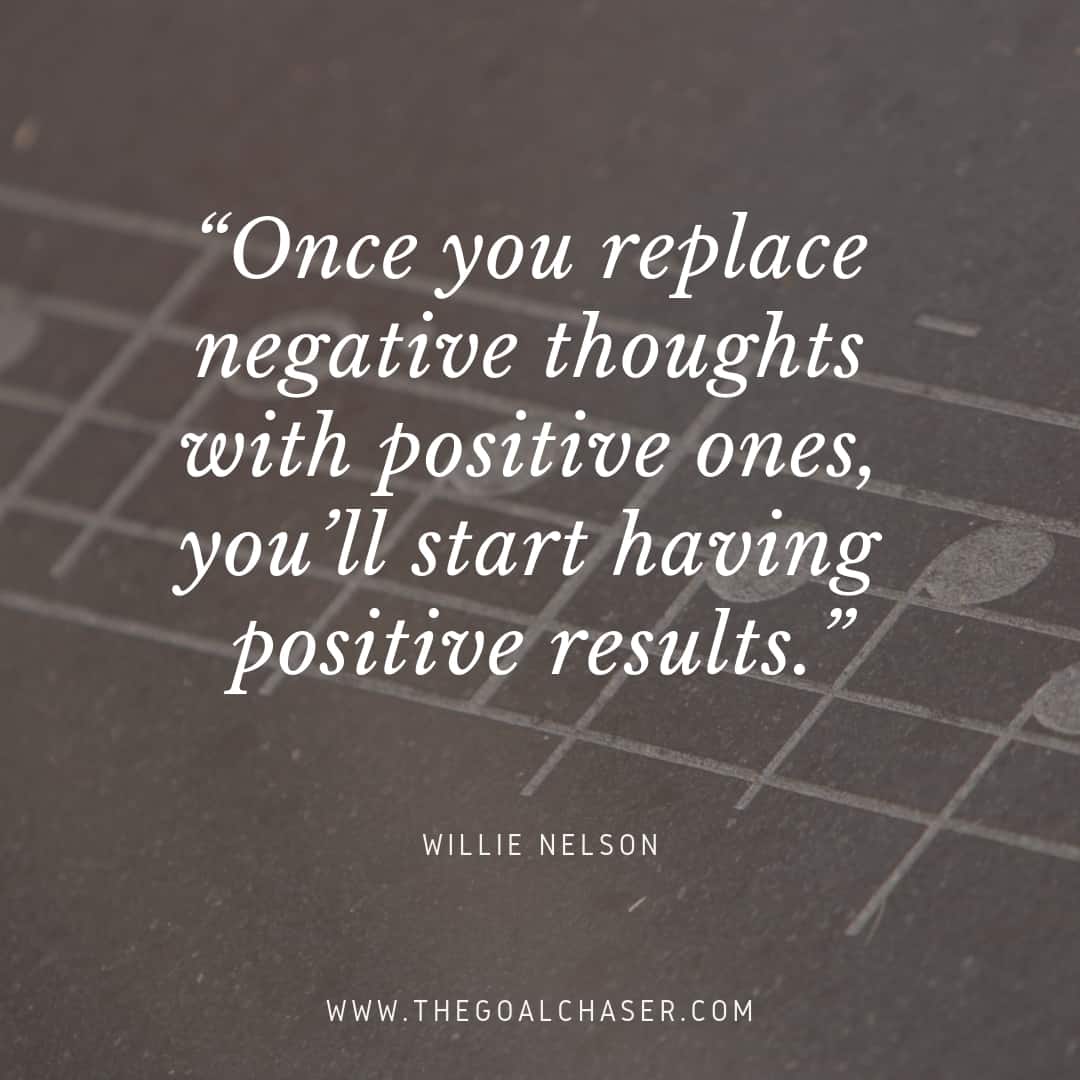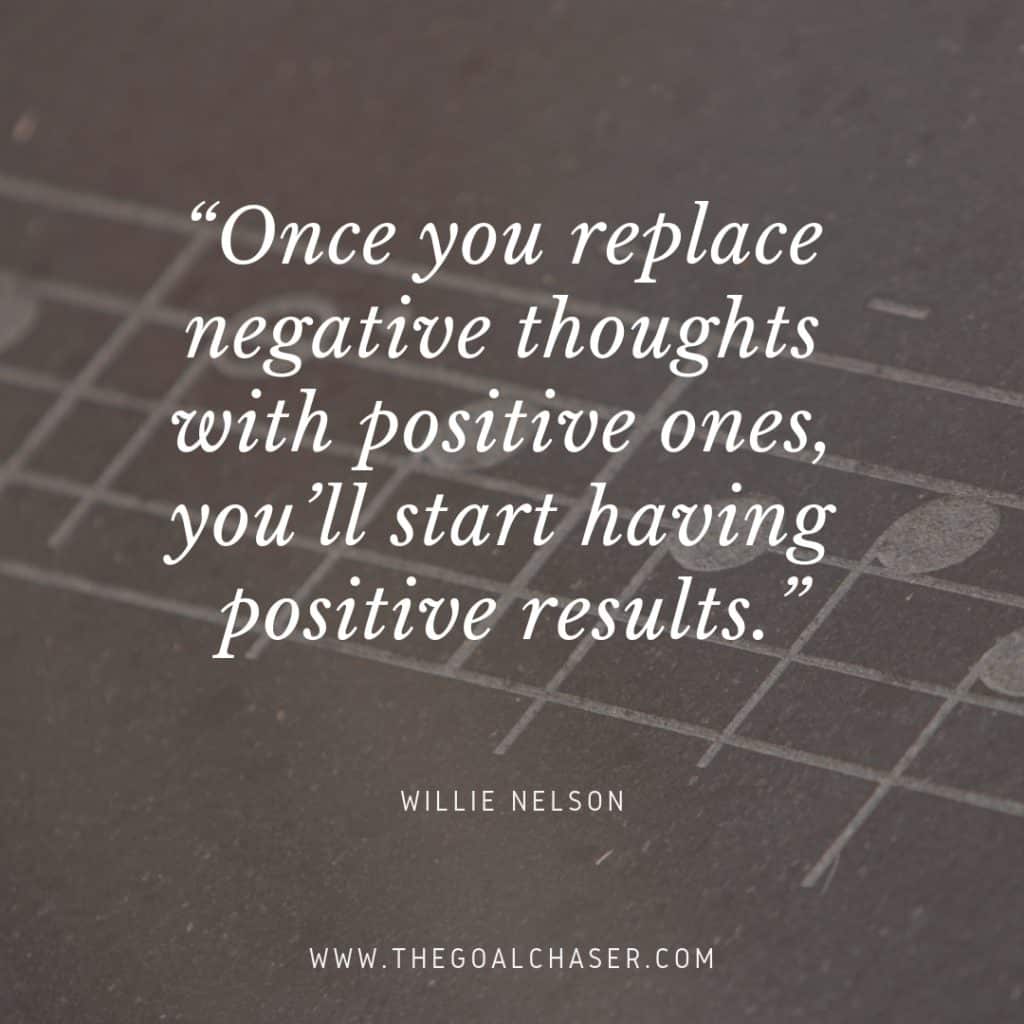 "Your smile will give you a positive countenance that will make people feel comfortable around you." Les Brown
"You can, you should, and if you're brave enough to start, you will." Stephen King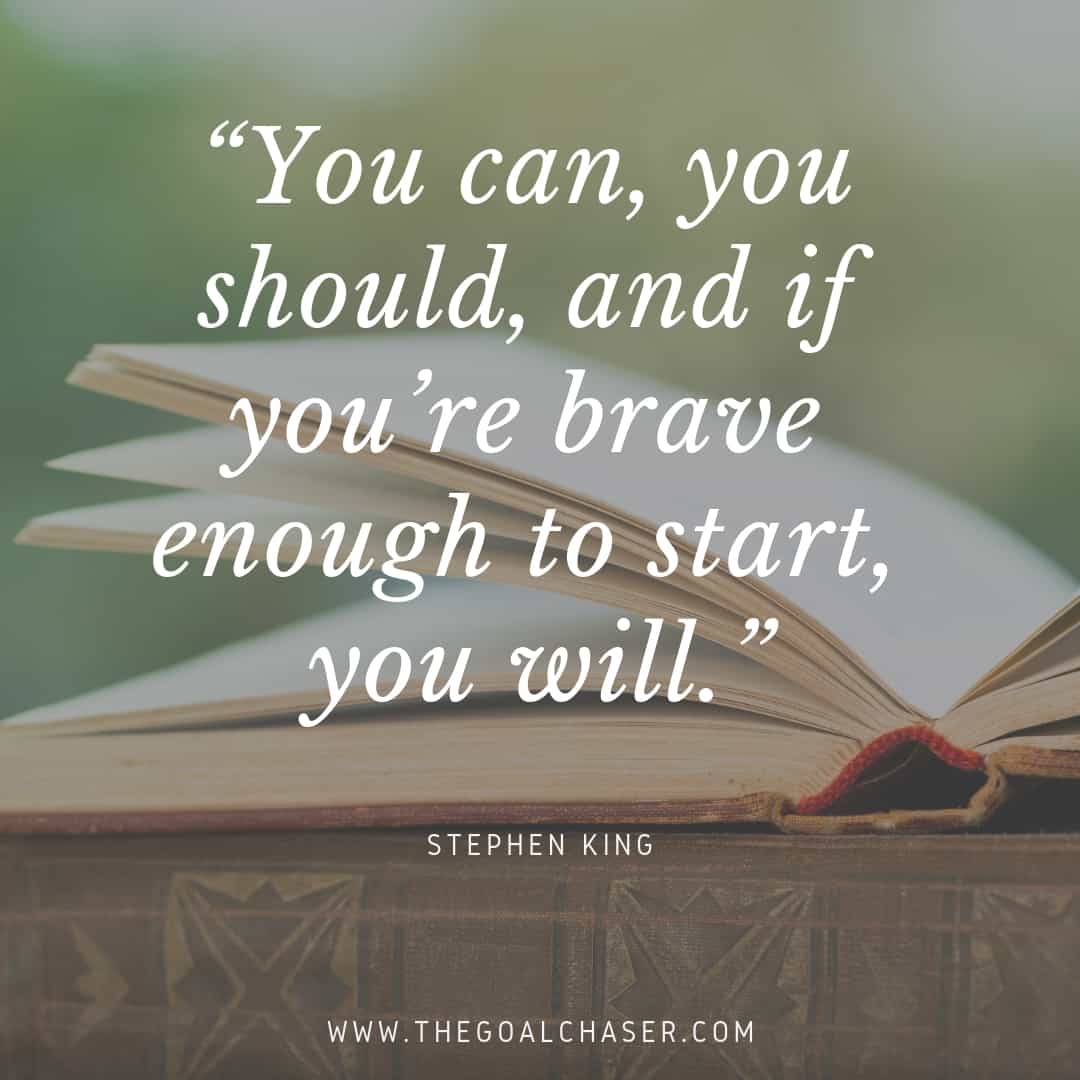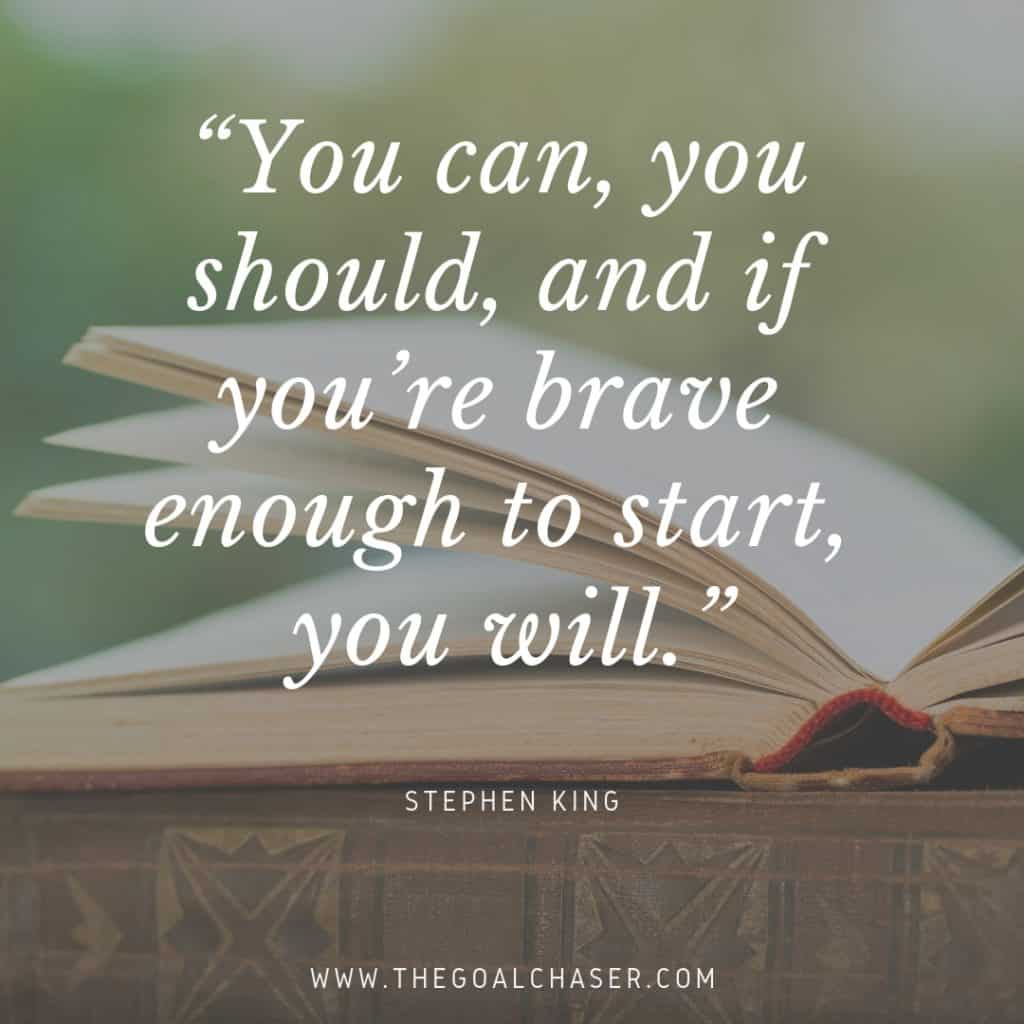 "You are the only one who can control the way you think. Make sure you nourish the positive thoughts and weed out the negative ones." Catherine Pulsifer
"You cannot have a positive life and a negative mind." Joyce Meyer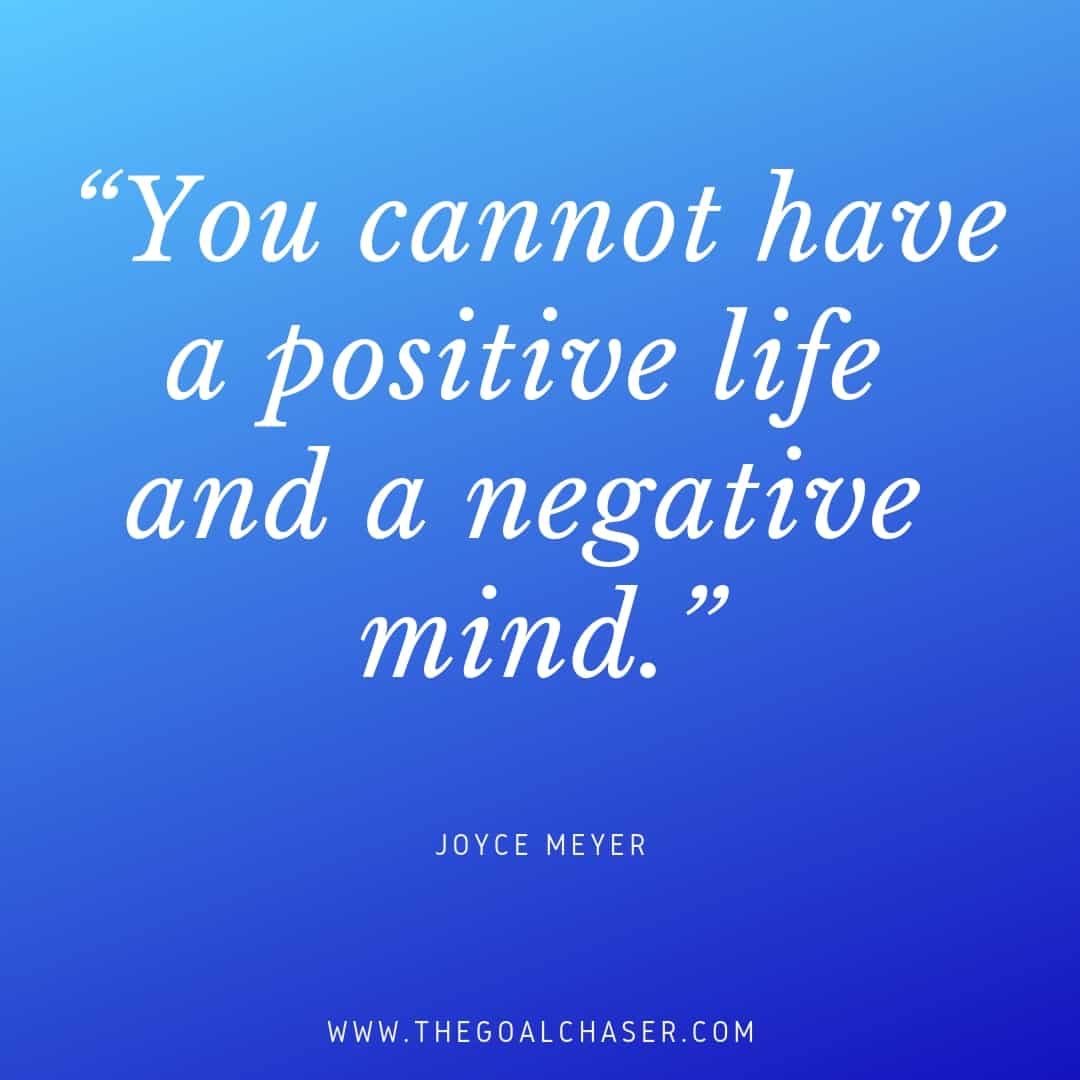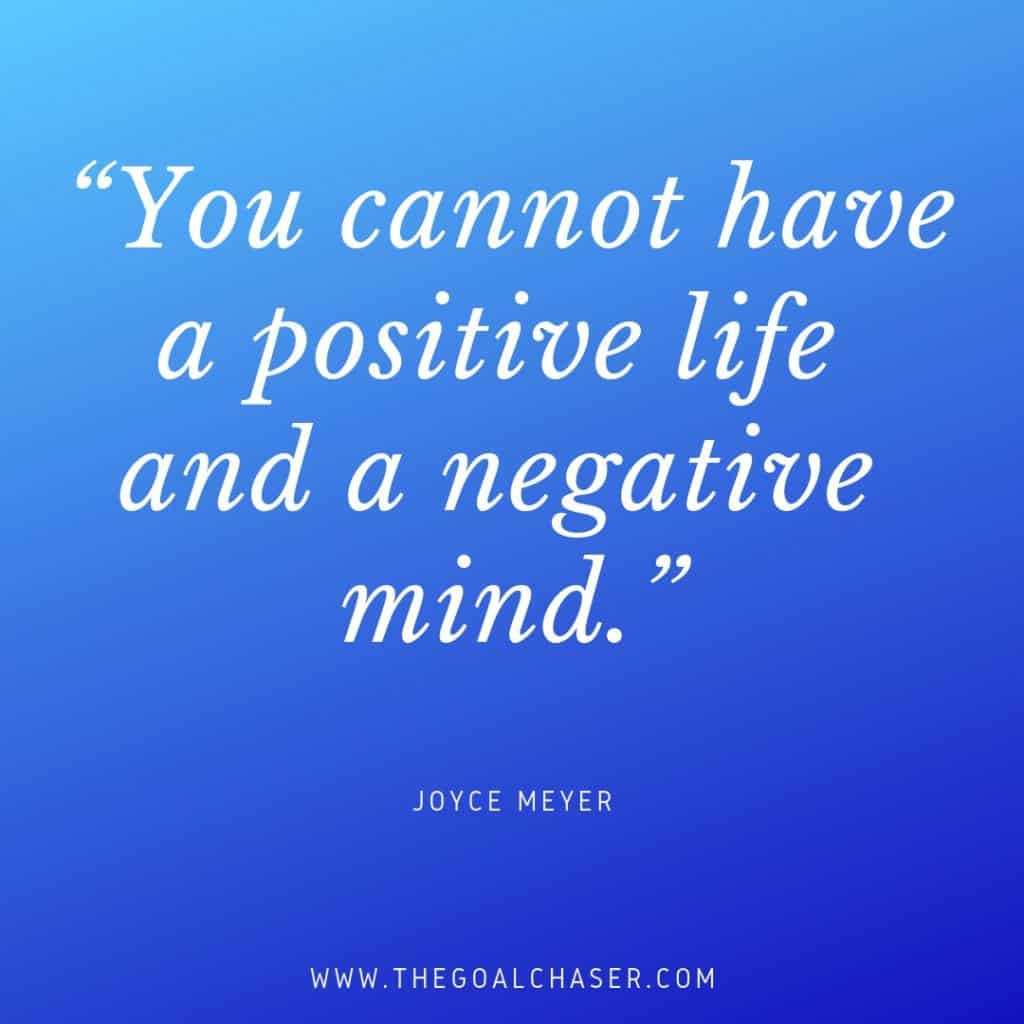 The more positive thoughts you have, the better you feel, which causes you to have more positive thoughts, then you feel even better." James Borg
"Pessimism leads to weakness, optimism to power." William James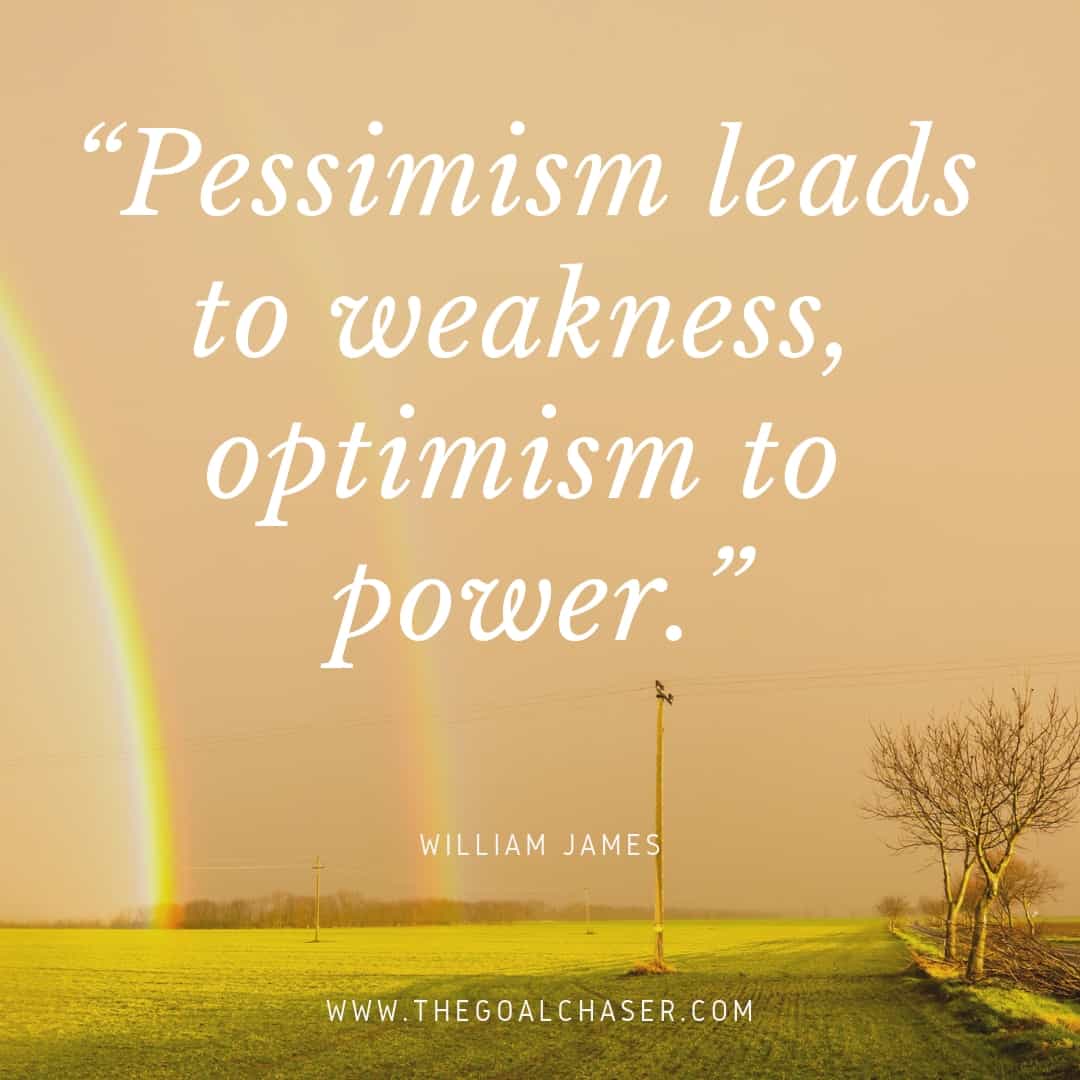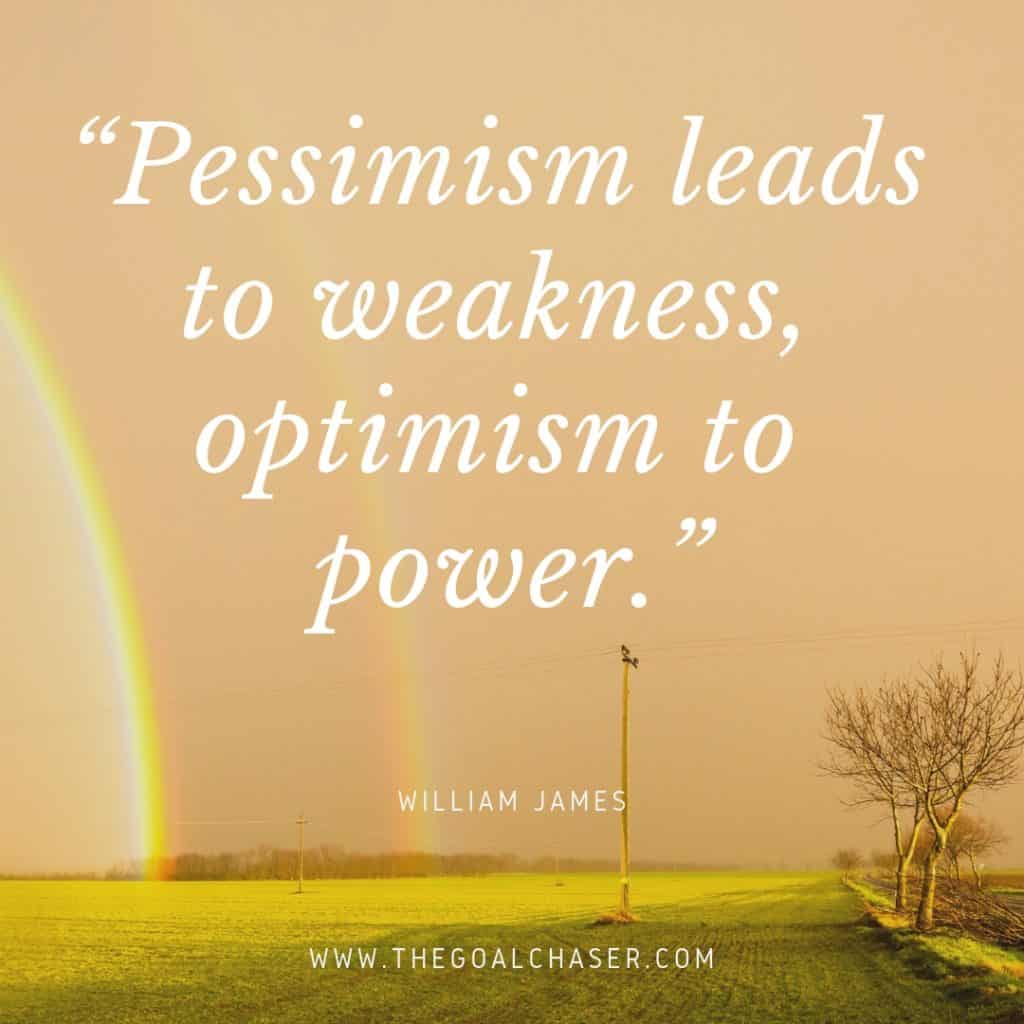 "A positive attitude can really make dreams come true, it did for me." David Bailey
"A positive attitude causes a chain reaction of positive thoughts, events and outcomes. It is a catalyst and it sparks extraordinary results." Wade Boggs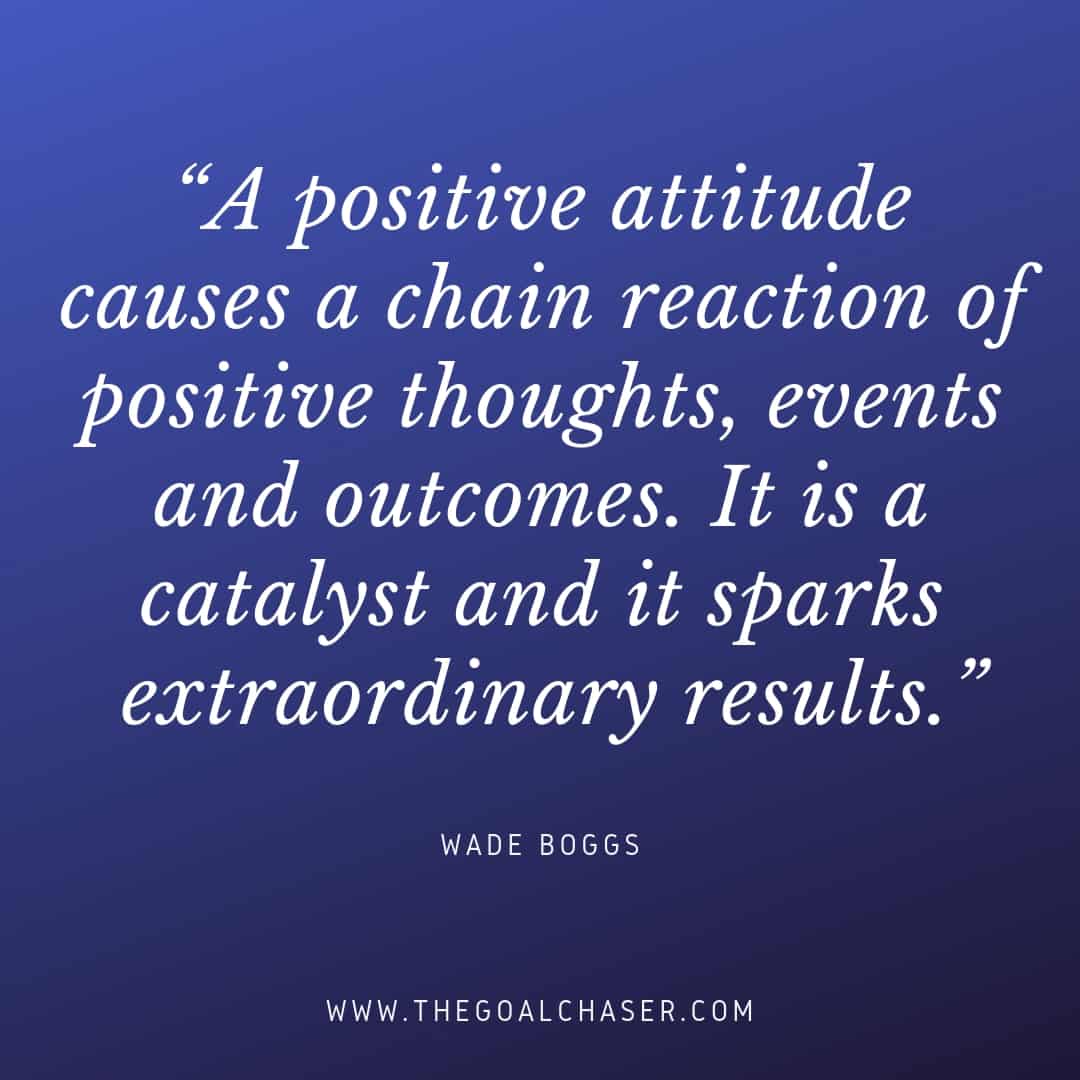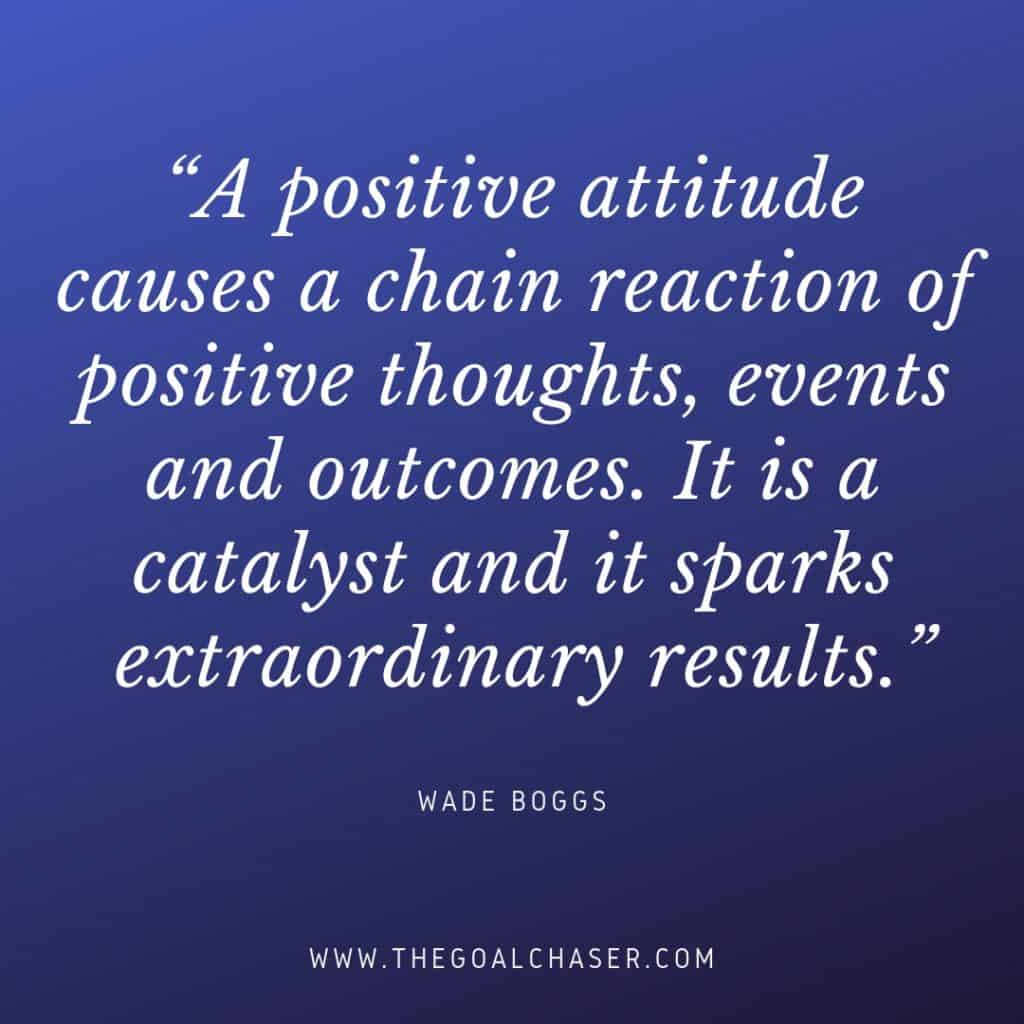 "Don't be pushed around by the fears in your mind. Be led by the dreams in your heart." Roy T. Bennett
"Wherever you go, no matter what the weather, always bring your own sunshine." Anthony J. D'Angelo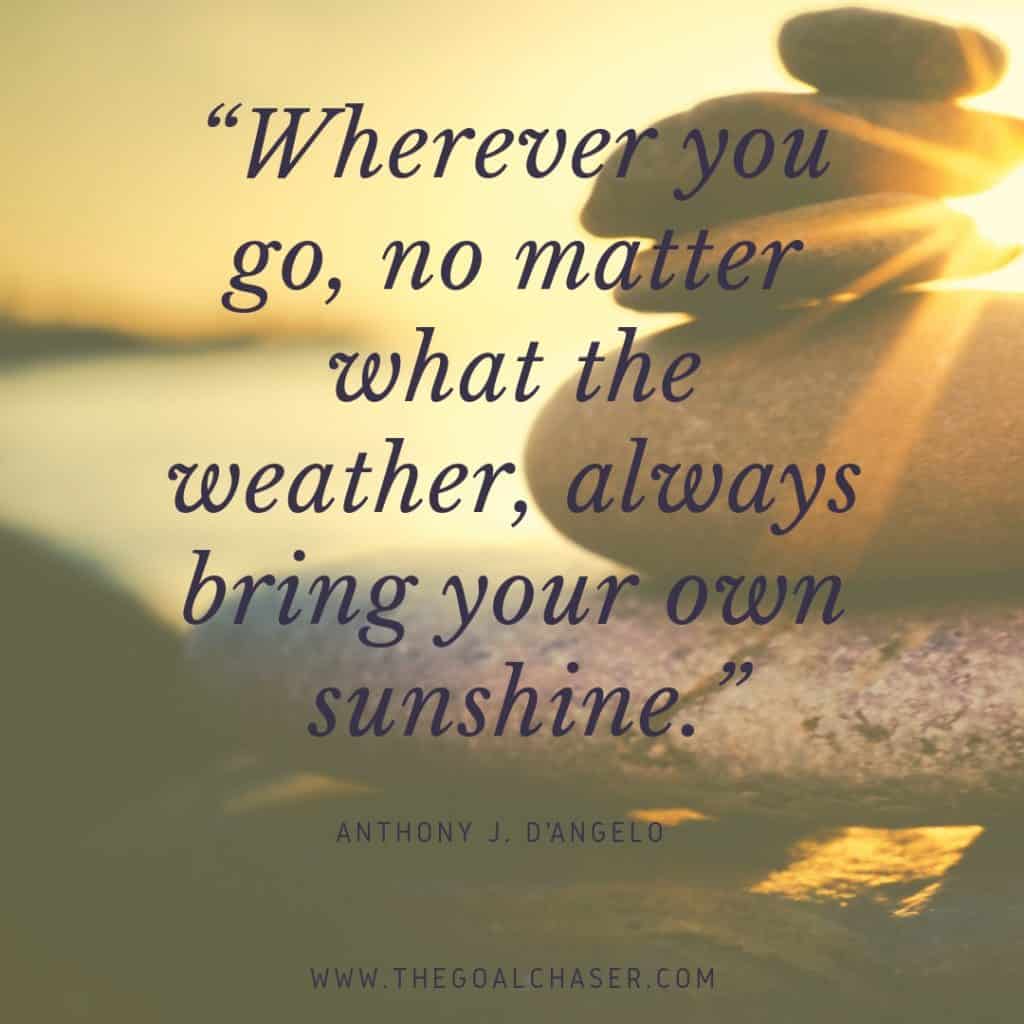 "Adopting the right attitude can convert a negative stress into a positive one." Hans Selye
"Perpetual optimism is a force multiplier." Colin Powell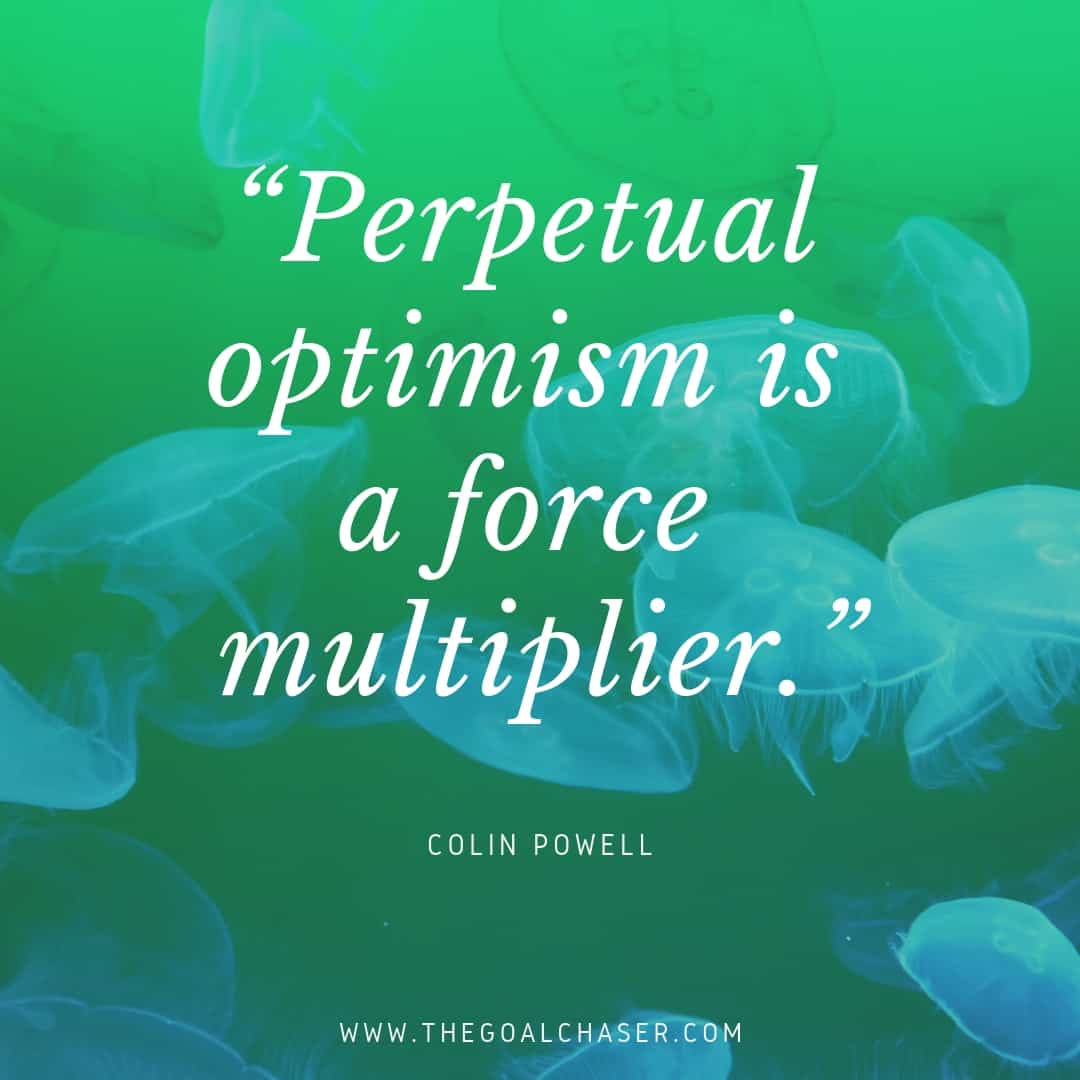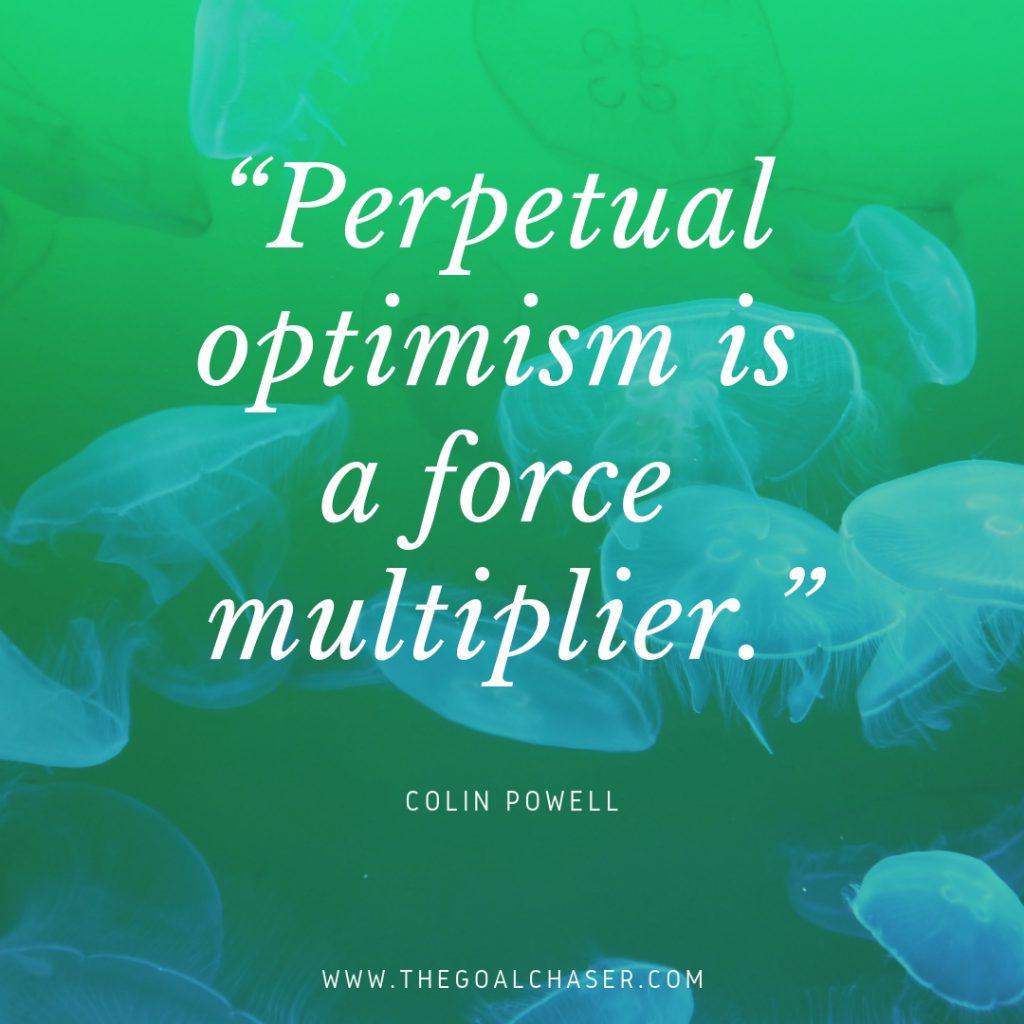 "Always turn a negative situation into a positive situation." Michael Jordan
Further Reading: