25 of the Best Attitude Quotes For Girls
Having an 'attitude' has such a bad connotation. It's thought to be negative, uncooperative or lazy.
But in reality, we all have an attitude. A way of thinking. A point of view of the world. A way of behaving. A perspective. A staunchly held belief even.
Which means that it's important to make sure we have a great one!
Here is an awesome collection of inspiring quotes about attitude, to remind you of the importance of having a great attitude: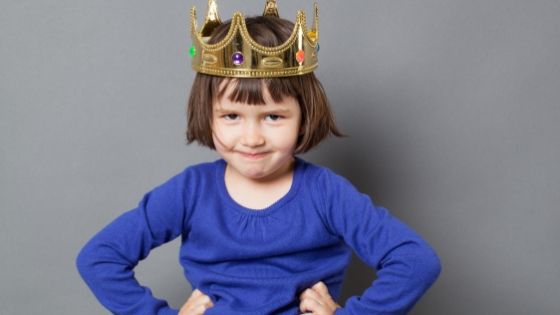 Best Attitude Quotes For Girls
"The greatest discovery of all time is that a person can change his future by merely changing his attitude." Oprah Winfrey
"If you don't like something, change it. If you can't change it, change your attitude." Maya Angelou
"Watch out for the joy-stealers: gossip, criticism, complaining, fault-finding, and a negative, judgmental attitude." Joyce Meyer
"You must start with a positive attitude or you will surely end without one." Carrie Latet
"Above all, be the heroine of your life, not the victim." Nora Ephron
"All I can control is myself and just keep having a positive attitude." Rose Namajunas
"Only those who are willing to risk going too far can possibly find out how far one can go." T.S. Elliot
"Everything can be taken from a man but one thing: the last of human freedoms – to choose one's attitude in any given set of circumstances, to choose one's own way." Viktor E. Frankl
"You can control two things: your work ethic and your attitude about anything." Ali Krieger
"It's your place in the world. It's your life. Go on and do all you can with it and make it the life you want to live." Mae Jemison
"Age and size are only numbers. It's the attitude you bring to clothes that make the difference." Donna Karan
"Ability is what you're capable of doing. Motivation determines what you do. Attitude determines how well you do it." Lou Holtz
"We are all in the gutter, but some of us are looking at the stars." Oscar Wilde
"When a person doesn't have gratitude, something is missing in his or her humanity. A person can almost be defined by his or her attitude toward gratitude." Elie Wiesel
"Always have an attitude of gratitude." Sterling K. Brown
"I love everybody. One of the great things about me is that I have a very positive attitude." Imelda Marcos
"All we need, really, is a change from a near frigid to a tropical attitude of mind." Marjory Stoneman Douglas
"Virtually nothing is impossible in this world if you just put your mind to it and maintain a positive attitude." Lou Holtz
"It is good people who make good places." Anna Sewell
"Adopting a really positive attitude can work wonders to adding years to your life, a spring to your step, a sparkle to your eye, and all of that." Christie Brinkley
"The question isn't who is going to let me. It's who is going to stop me." Ayn Rand
"Natural ability is important, but you can go far without it if you have the focus, drive, desire and positive attitude." Kirsten Sweetland
"Attitude determines the altitude of life." Edwin Louis Cole
"Weakness of attitude becomes weakness of character." Albert Einstein
"Do what you have to do until you can do what you want." Oprah Winfrey
Positive Attitude Quotes For Girls
"Believe in yourself and all that you are. Know that there is something inside you that is greater than any obstacle." – Christian D. Larson
"You are never too young to dream big." – Unknown
"Let your dreams be bigger than your fears and your actions louder than your words." – Unknown
"The most beautiful thing a girl can wear is confidence." – Unknown
"You are capable of amazing things, never forget that." – Unknown
"Always remember you are brave, you are capable, you are significant, even when it feels like you're not." – Unknown
"Life is tough, my darling, but so are you." – Stephanie Bennett-Henry
"Embrace what makes you different; it's what makes you beautiful." – Unknown
"No one can make you feel inferior without your consent." – Eleanor Roosevelt
"Be the kind of girl who decides to go for it." – Unknown
Interested in more inspiring quotes about the importance of attitude?: