50+ Positive Attitude Quotes To Highlight The Power Of Attitude
The Power of Attitude
Having a negative attitude can discourage us, add to our stress, put strain on our relationships, make us less productive, and reduce our overall happiness. We're also less likely to look for solutions to problems and more likely to dwell on them. Too long.
Positive attitudes, on the other hand, have many benefits across our lives in terms of our health, relationships, and overall success in life.
In fact, according to the following powerful quotes, a positive attitude can act like a fork in the road and effectively alter the course of your life for the better.
Powerful stuff right!
Quotes On Positive Attitude
Here are more than 50 powerful quotes on the importance of having a positive attitude.
Find a quote, or a few, that resonate with you and refer to it often to remind you of the power of a positive attitude.
"It's not what happens to you, but how you react to it that matters." Epictetus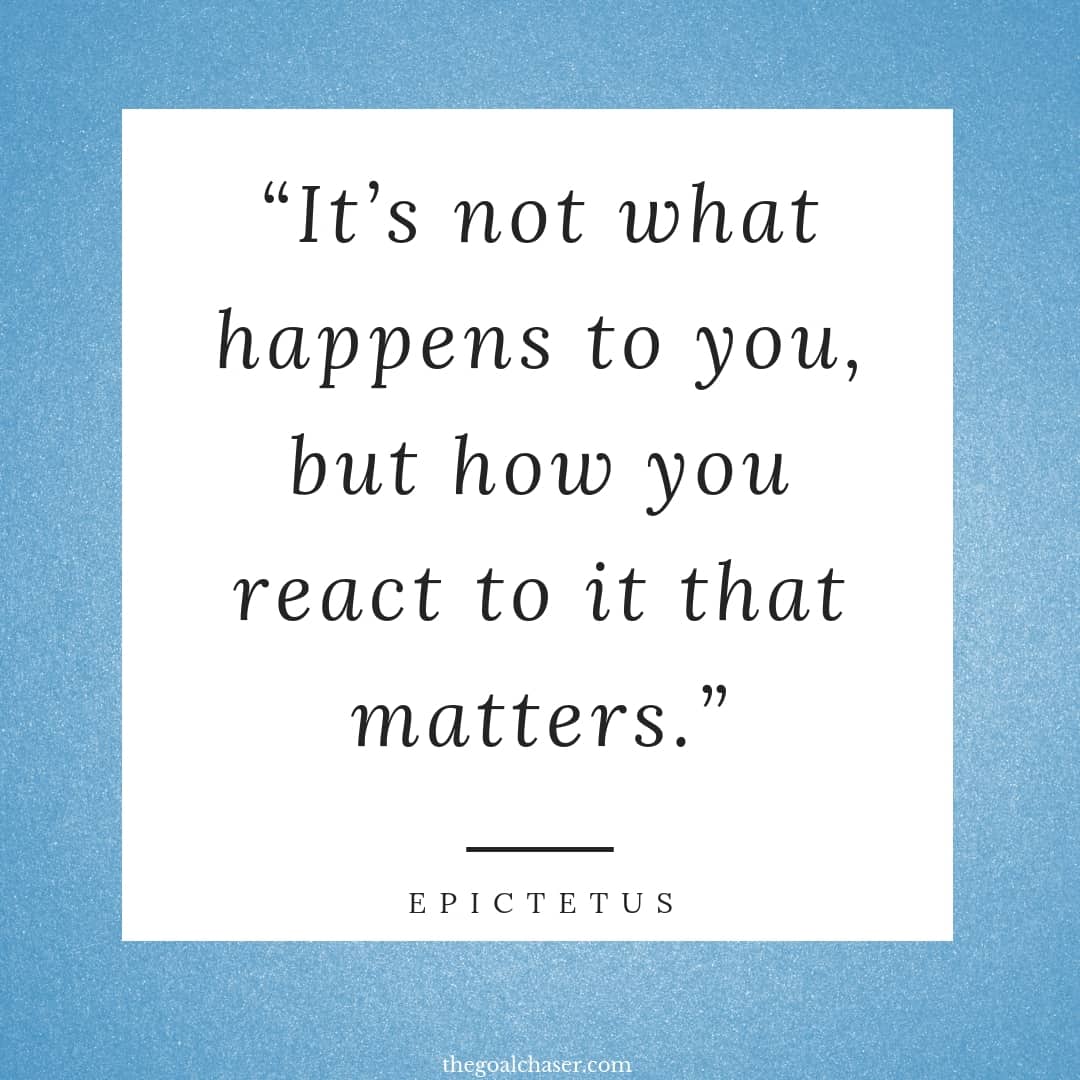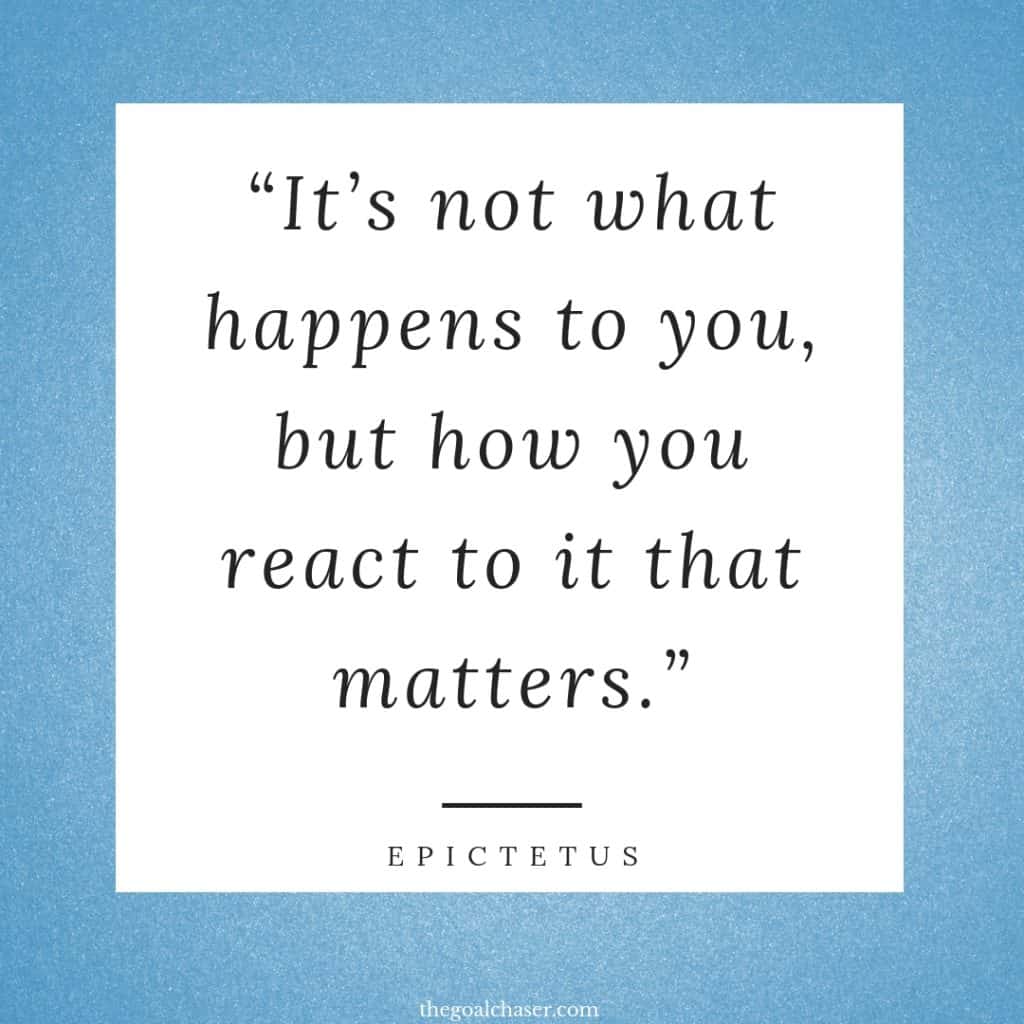 "Nurture your mind with great thoughts, for you will never go any higher than you think." Benjamin Disraeli
"Keep your thoughts positive because your thoughts become your words. Keep your words positive because your words become your behavior. Keep your behavior positive because your behavior becomes your habits. Keep your habits positive because your habits become your values. Keep your values positive because your values become your destiny." Mahatma Gandhi
"If you don't like something, change it. If you can't change it, change your attitude." Maya Angelou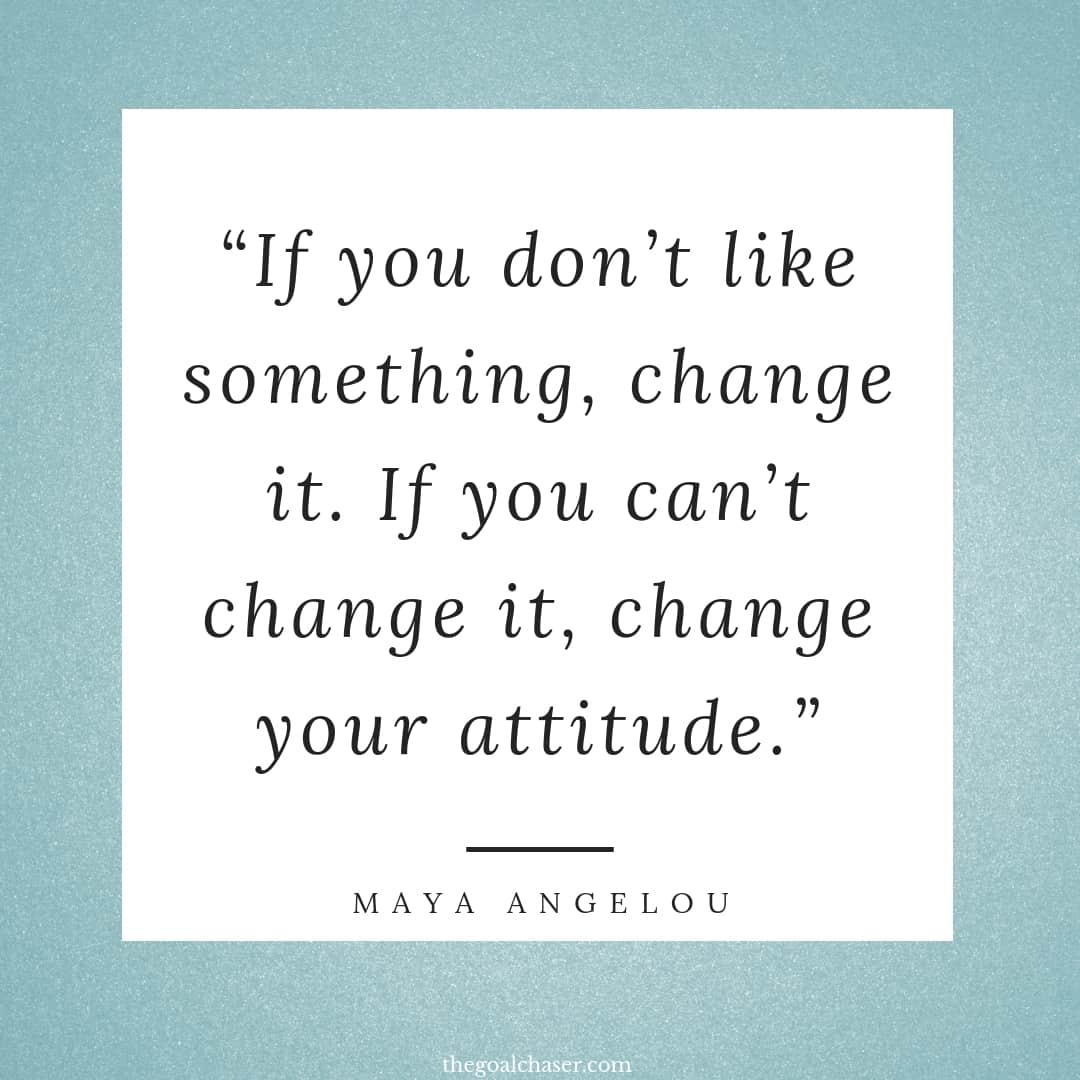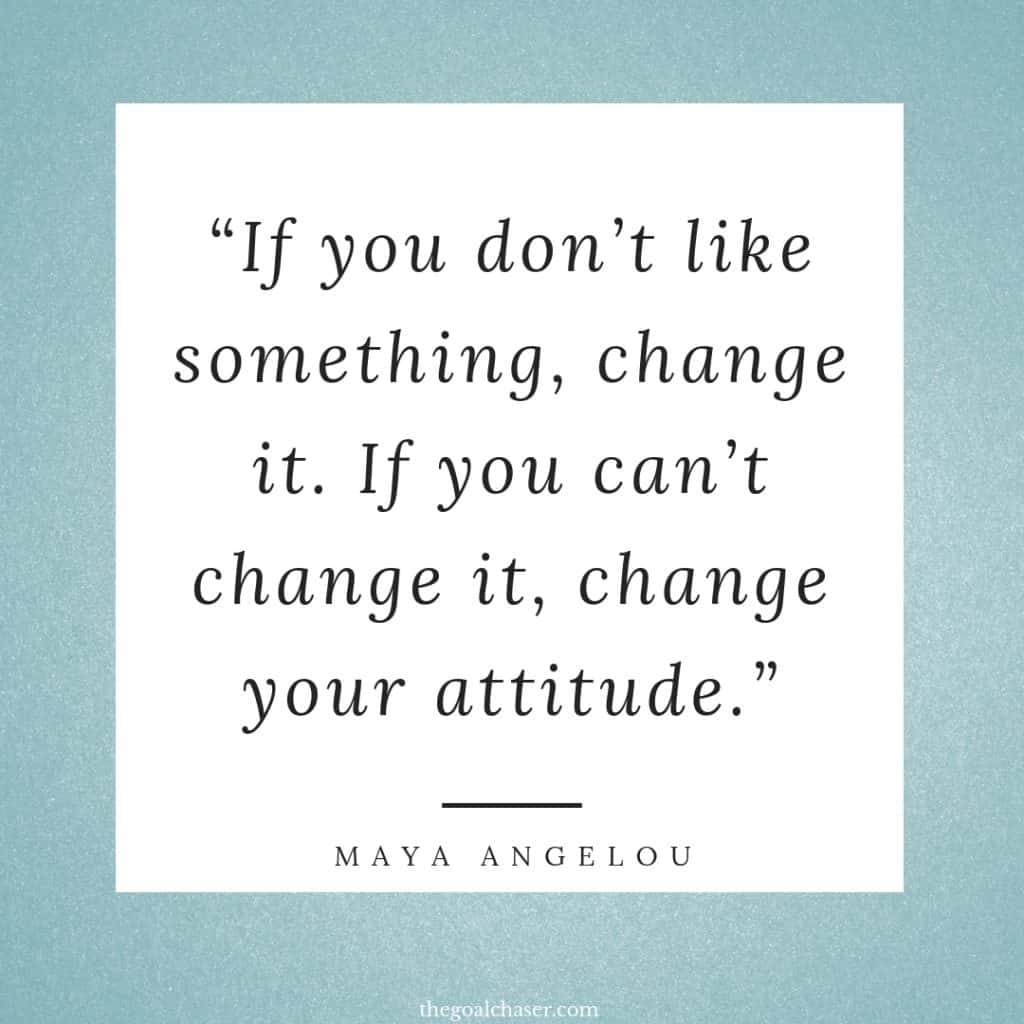 "Attitude is everything, so pick a good one." Wayne Dyer
"Everything can be taken from a man but one thing: the last of the human freedoms—to choose one's attitude in any given set of circumstances, to choose one's own way." Viktor E. Frankl
"Things turn out best for the people who make the best of the way things turn out." John Wooden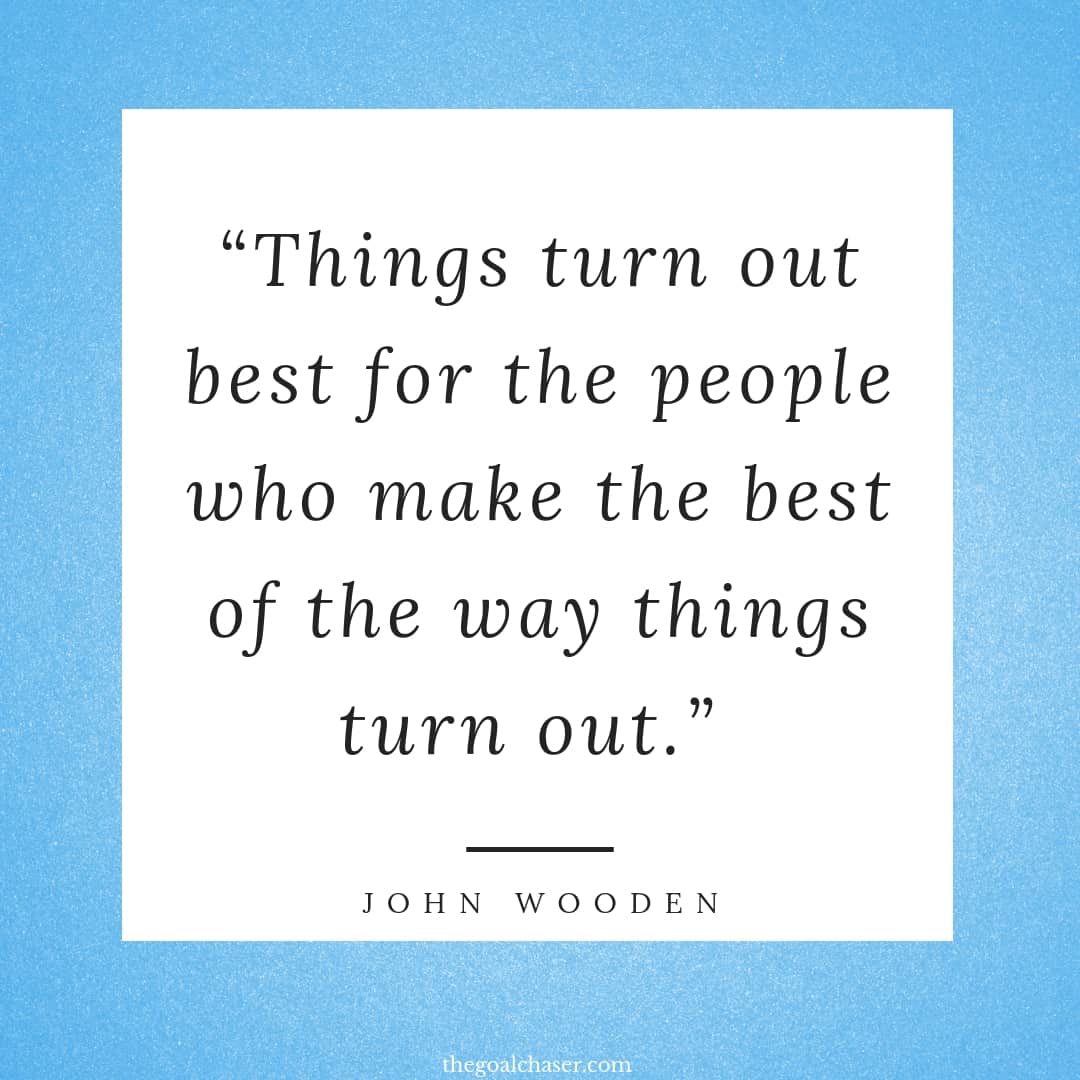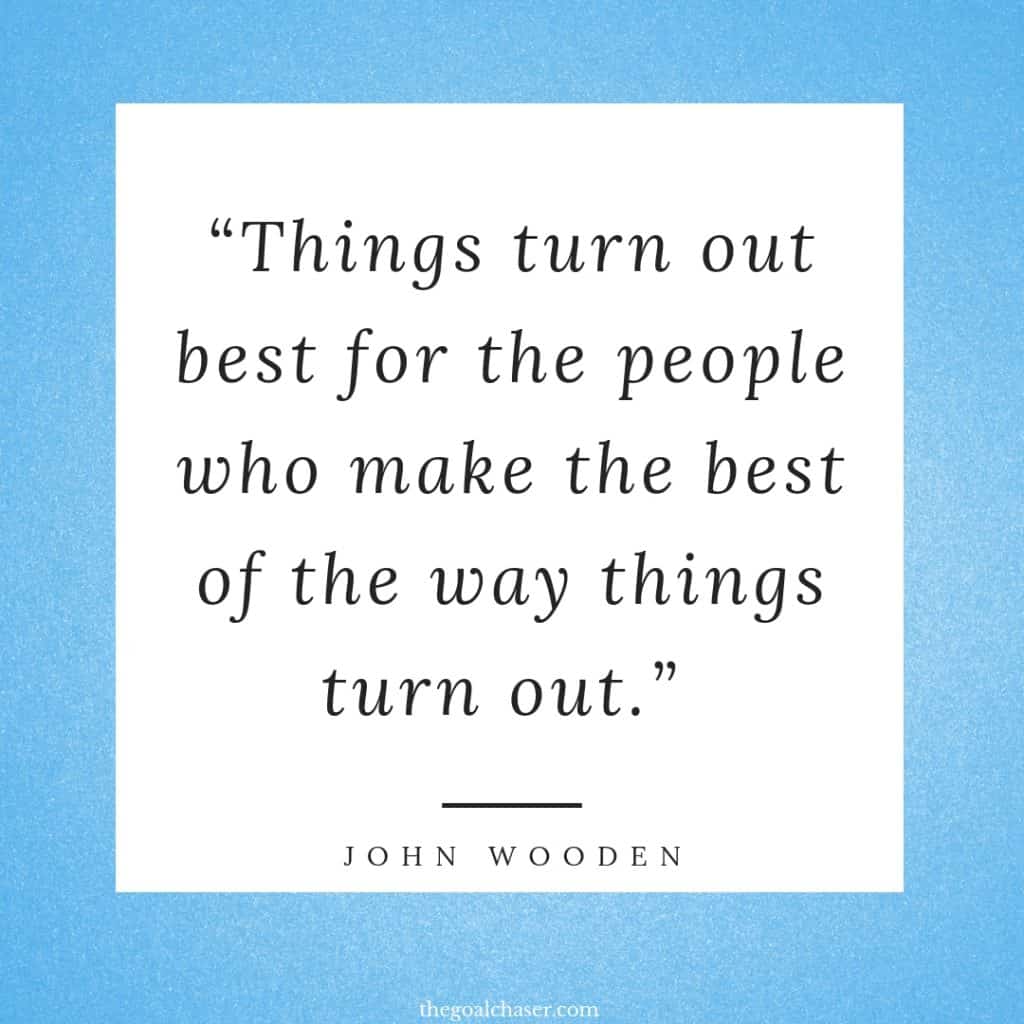 "Your problem isn't the problem, it's your attitude about the problem." Ann Brashares
"The greatest discovery of all time is that a person can change his future by merely changing his attitude. "Oprah Winfrey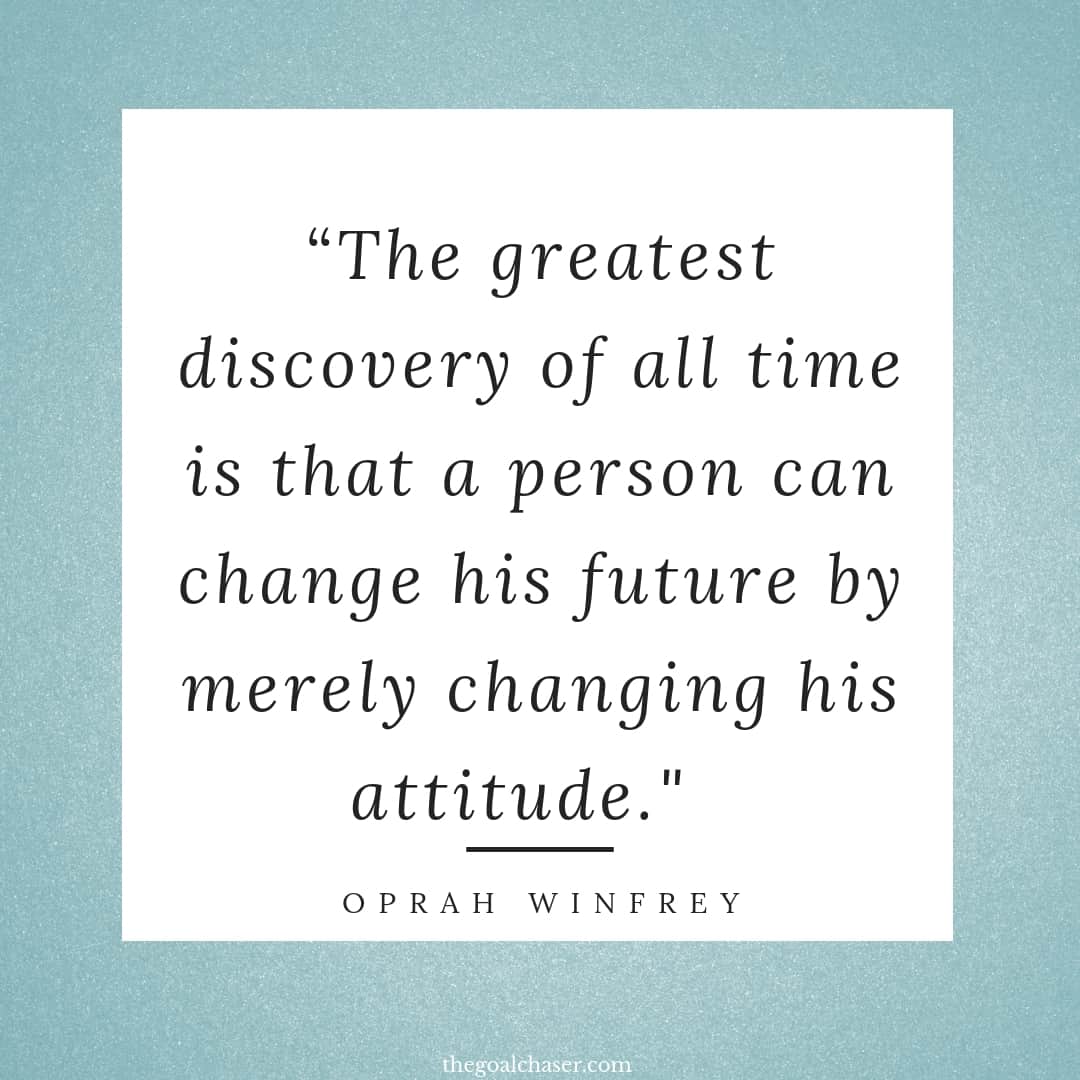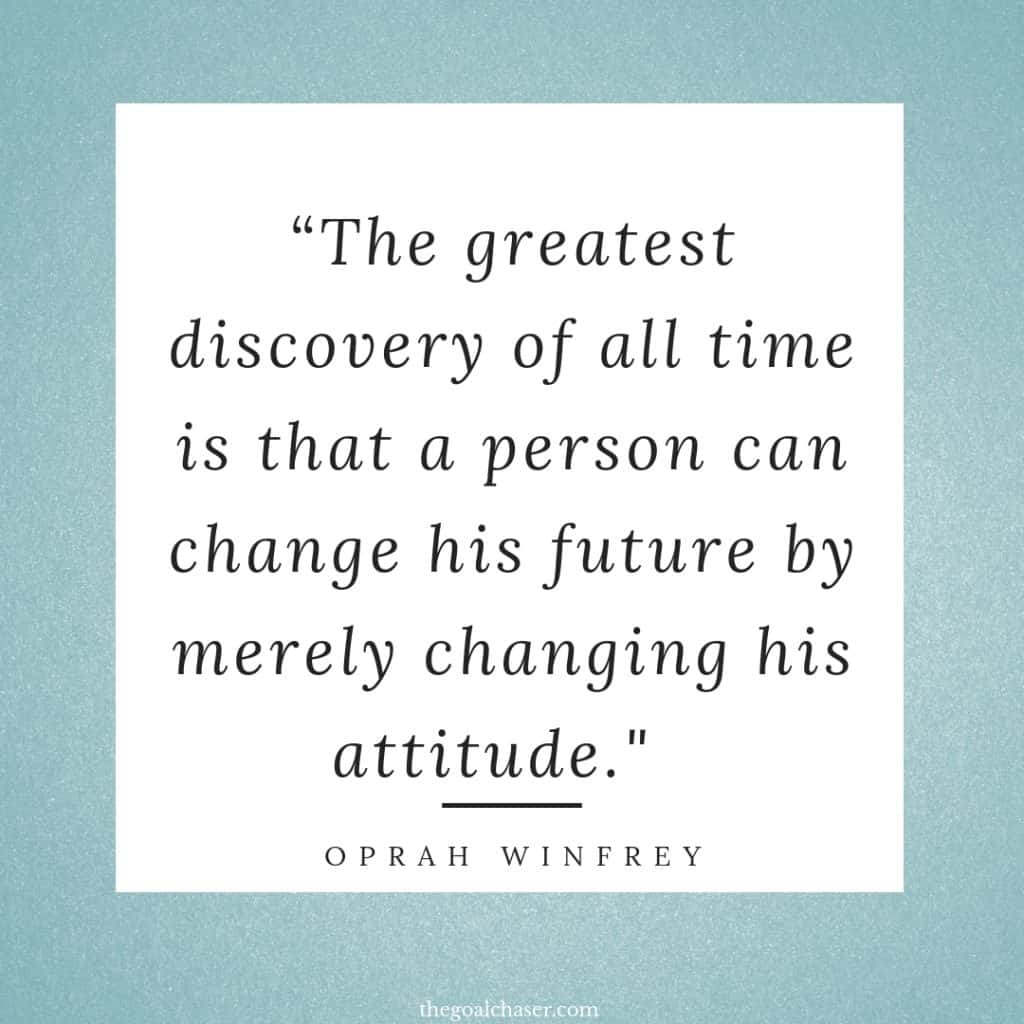 "The only disability in life is a bad attitude." Scott Hamilton
"A quick temper will make a fool of you soon enough." Bruce Lee
"Our attitude towards life determines life's attitude towards us." John Mitchell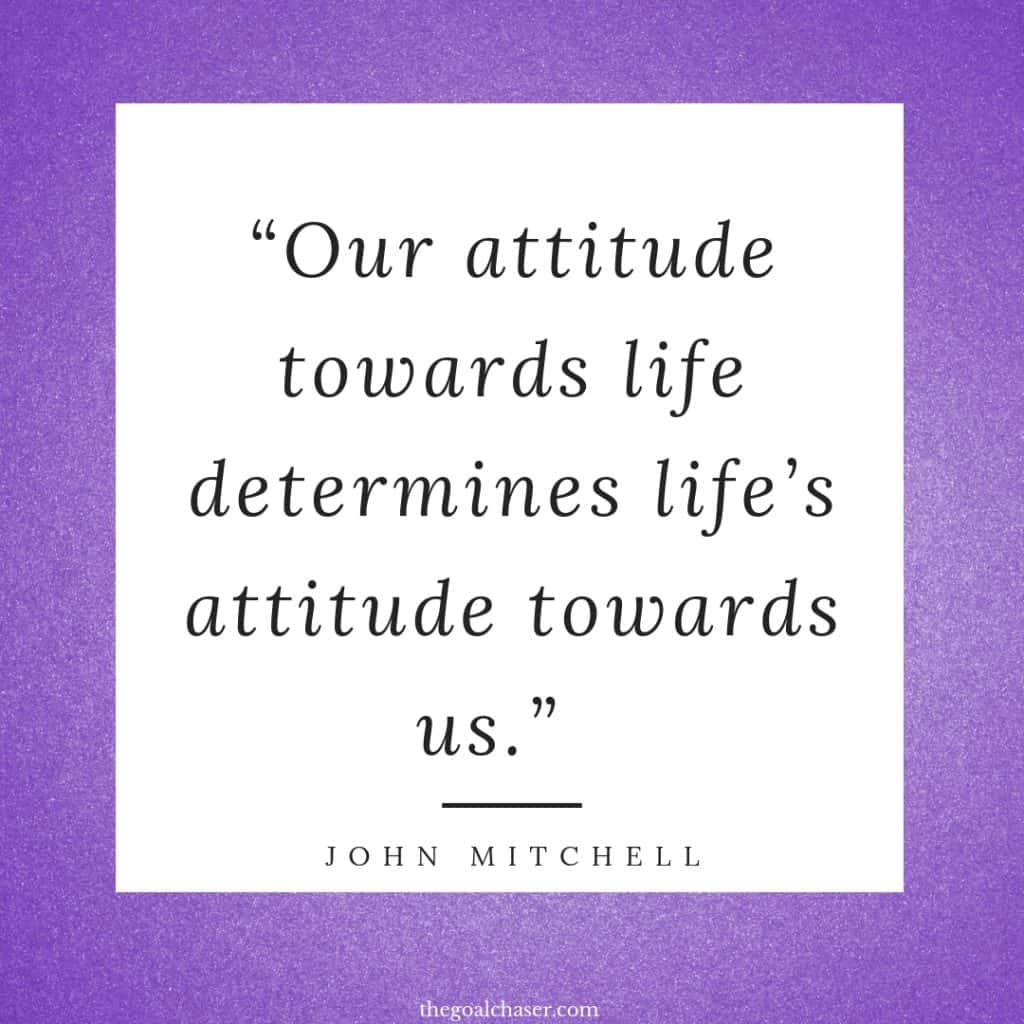 "Virtually nothing is impossible in this world if you just put your mind to it and maintain a positive attitude." Lou Holtz
"Your attitude, not your aptitude, will determine your altitude." Zig Ziglar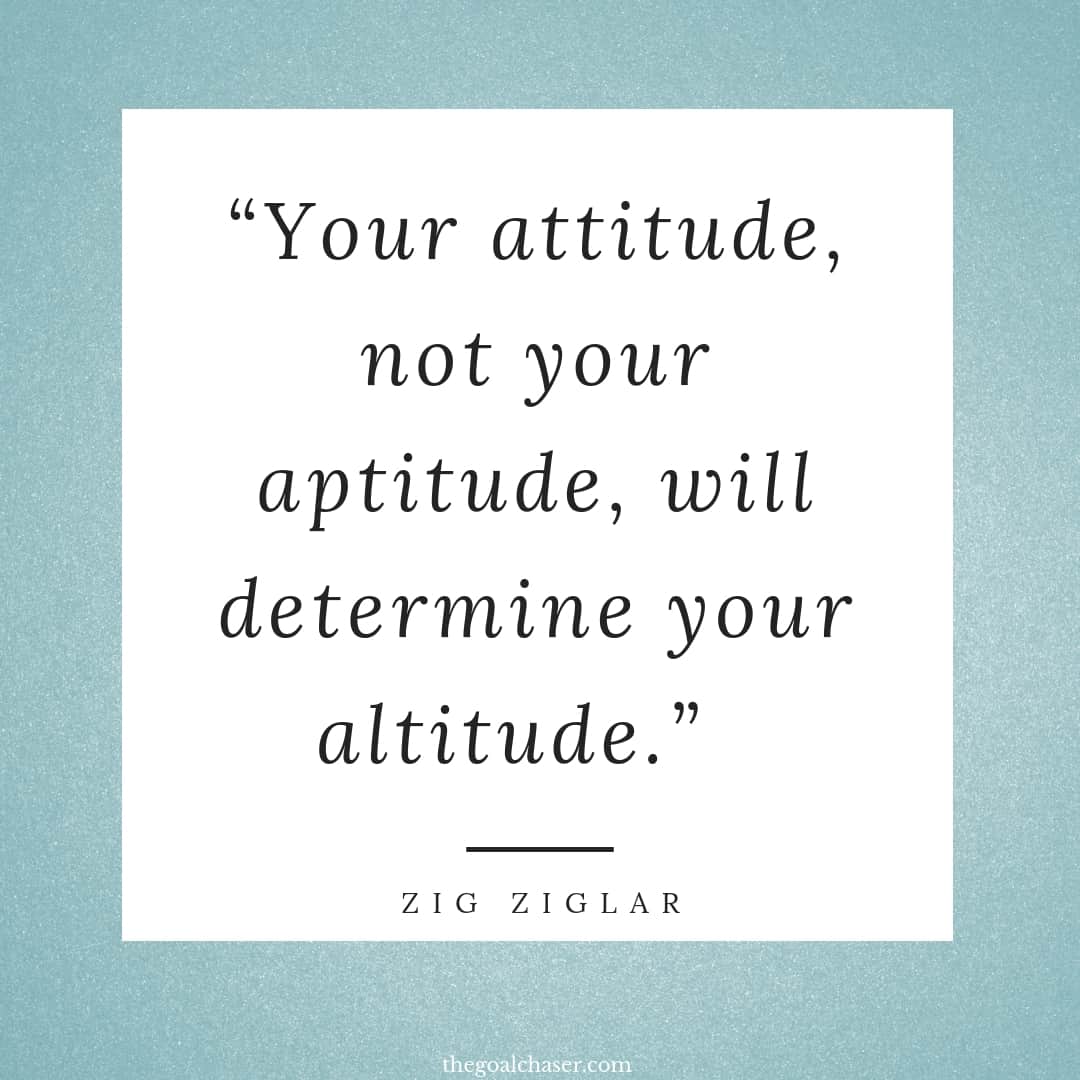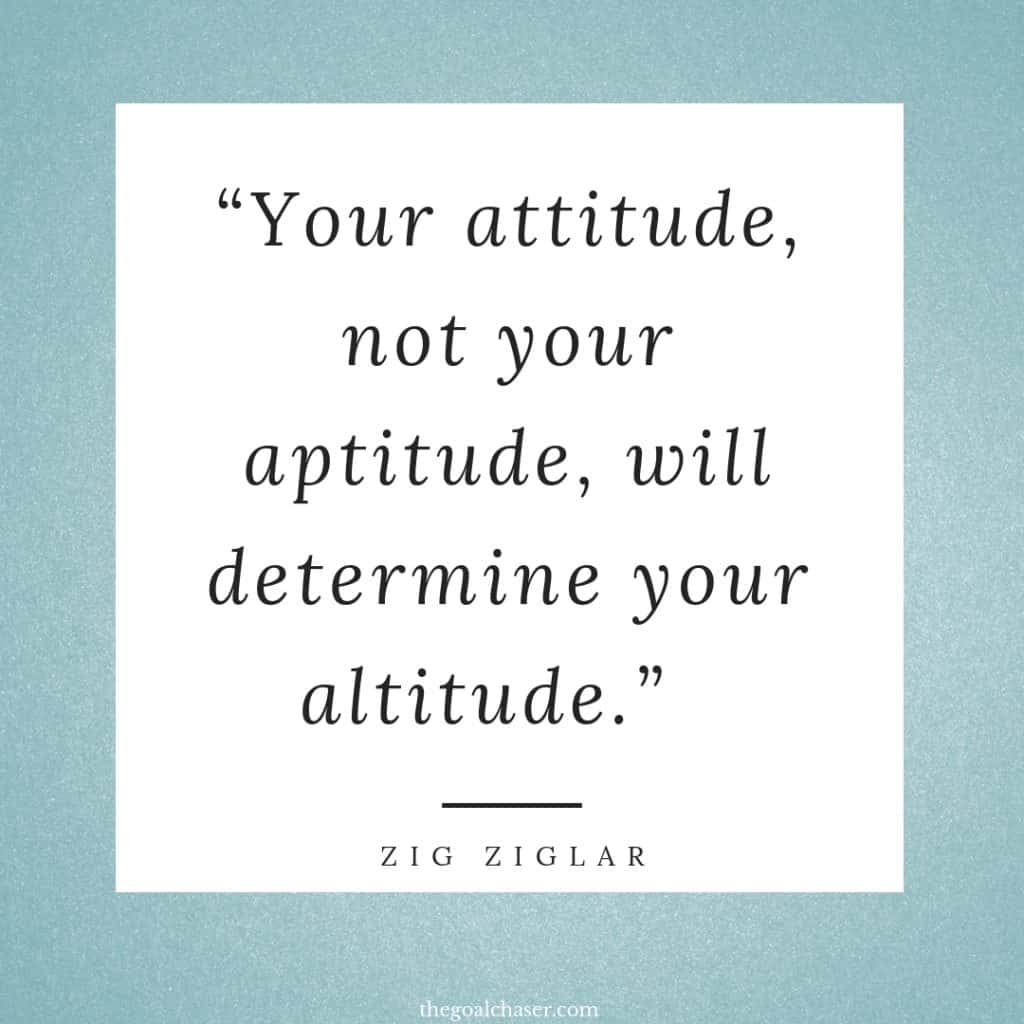 Attitude is a little thing that makes a big difference." Winston Churchill
"Attitude is more important than the past, than education, than money, than circumstances, than what people do or say. It is more important than appearance, giftedness, or skill." W. C. Fields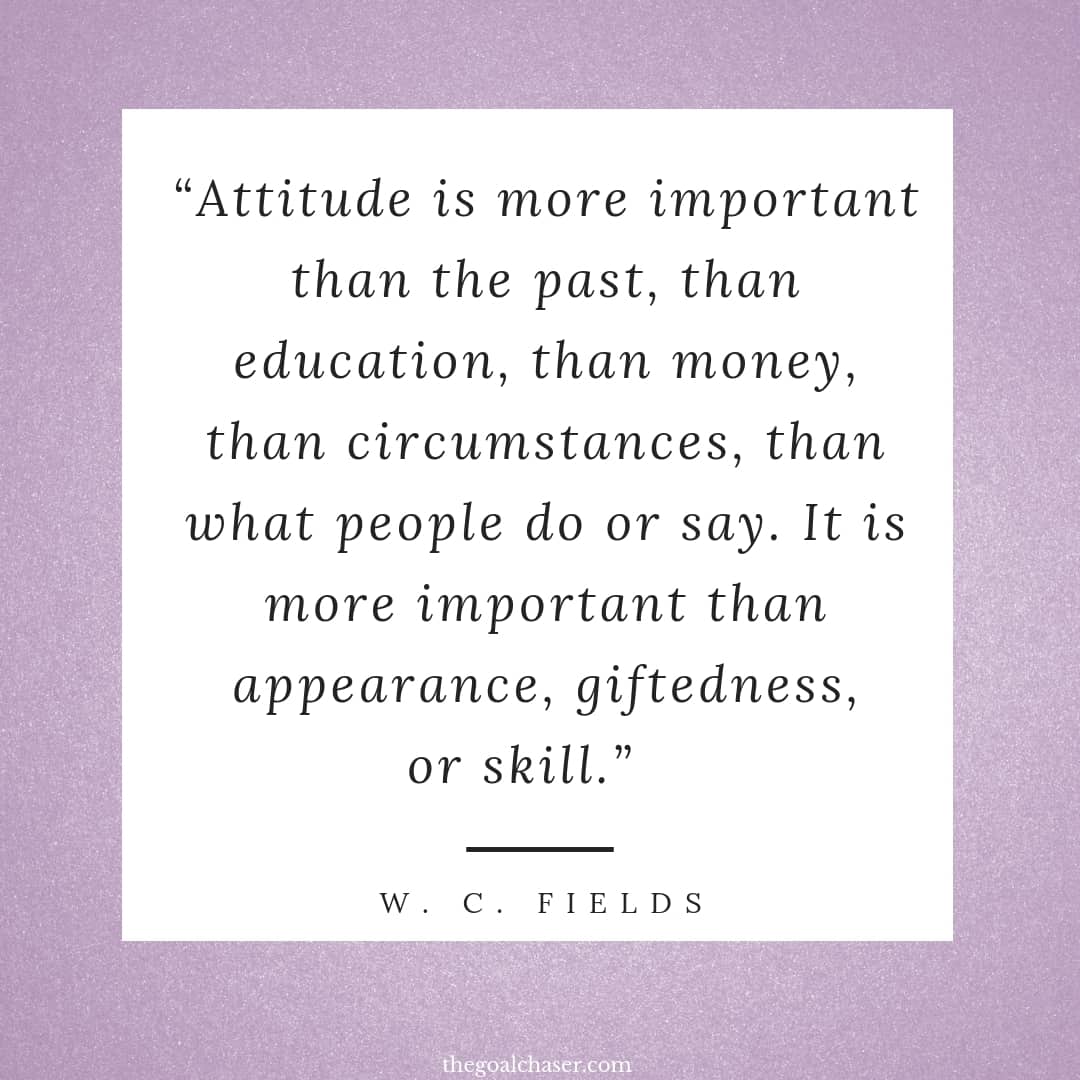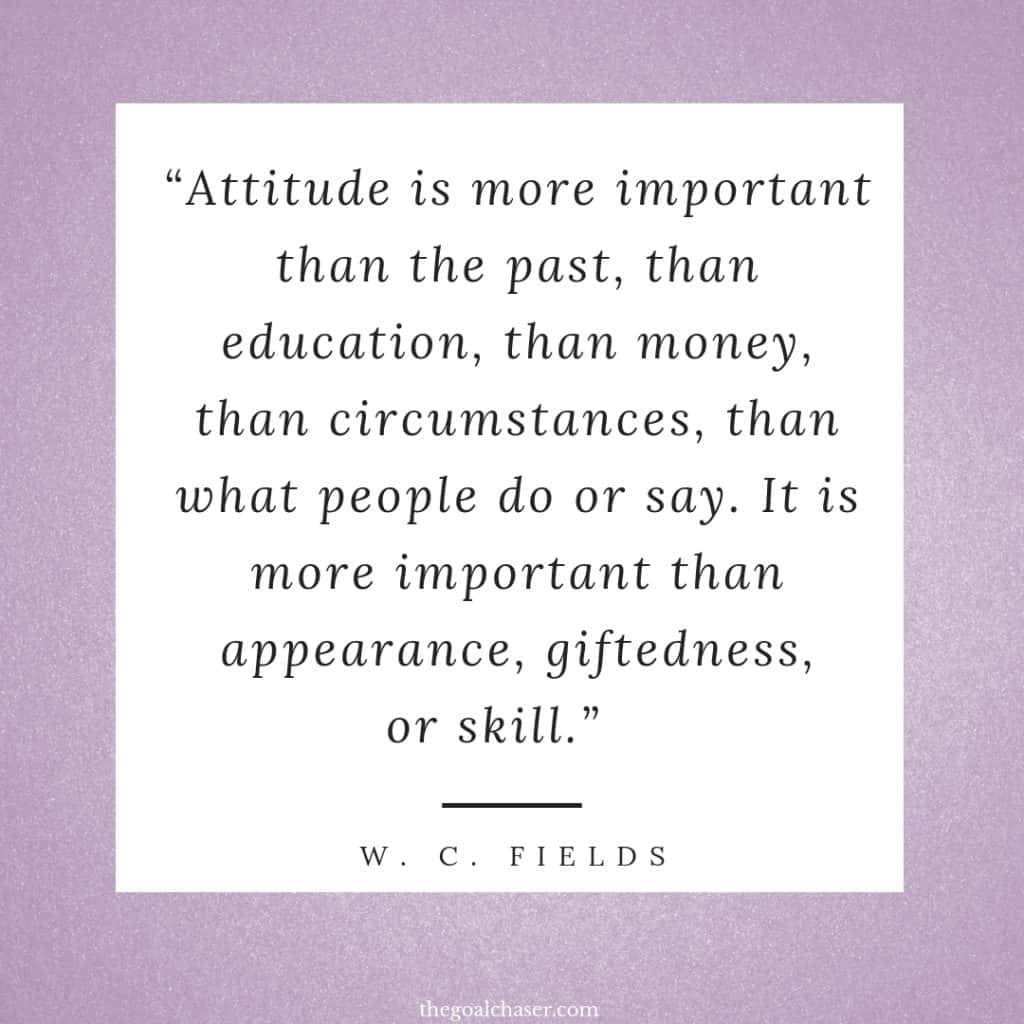 "You can control two things: your work ethic and your attitude about anything." Ali Krieger
"Happiness doesn't depend on any external conditions, it is governed by our mental attitude." Dale Carnegie
"The meaning of things lies not in the things themselves, but in our attitude towards them." Antoine de Saint-Exupery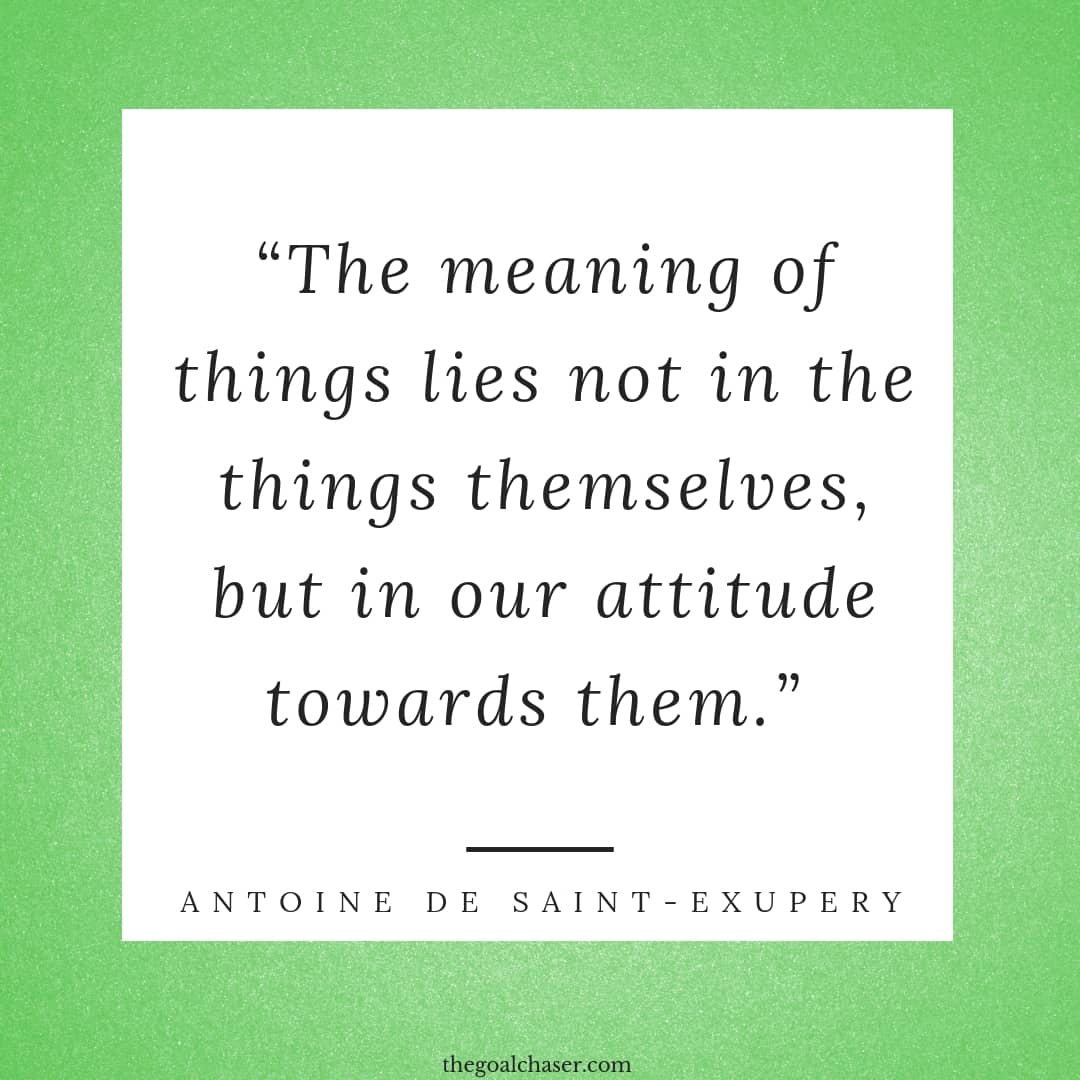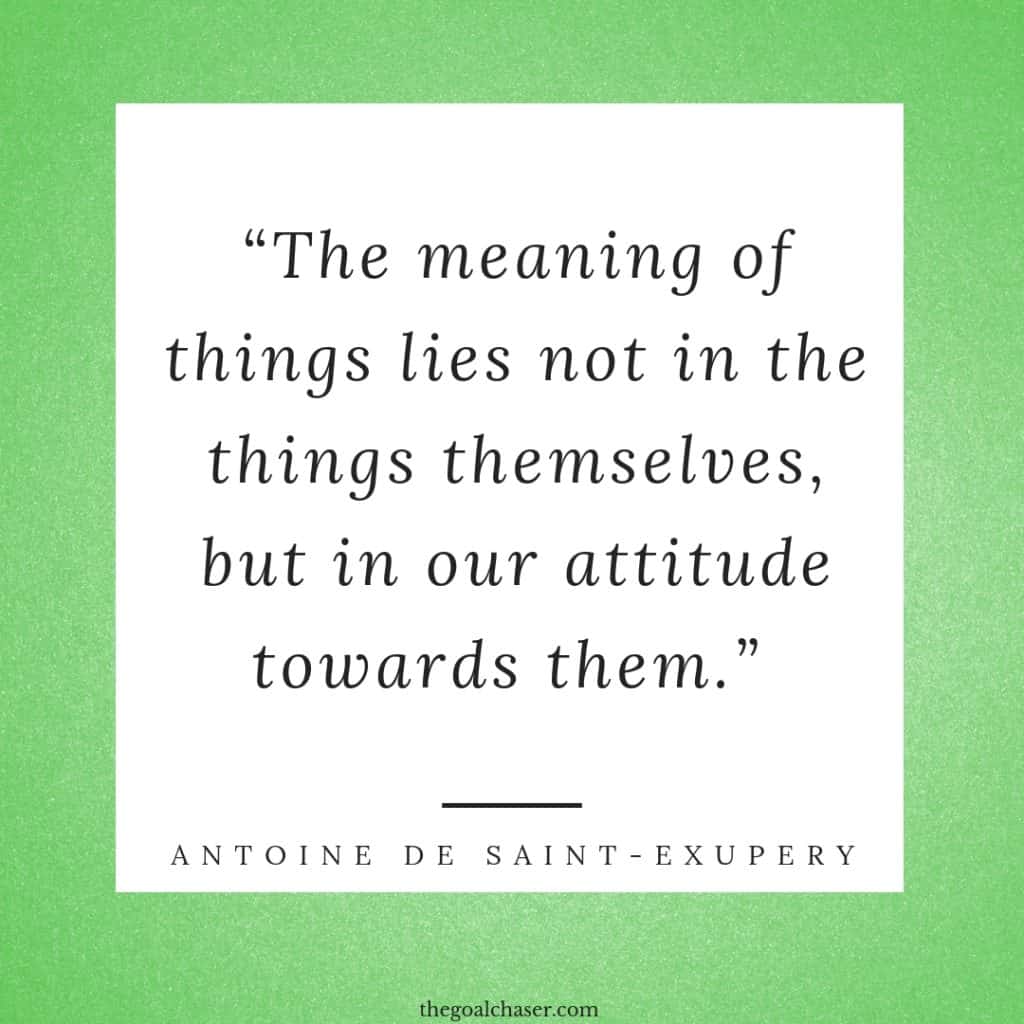 "A healthy attitude is contagious but don't wait to catch it from others. Be a carrier." Tom Stoppard
"Style is a reflection of your attitude and your personality." Shawn Ashmore
"The only difference between a good day and a bad day is your attitude." Dennis S. Brown
"Good attitudes among players do not guarantee a team's success, but bad attitudes guarantee it's failure." John C. Maxwell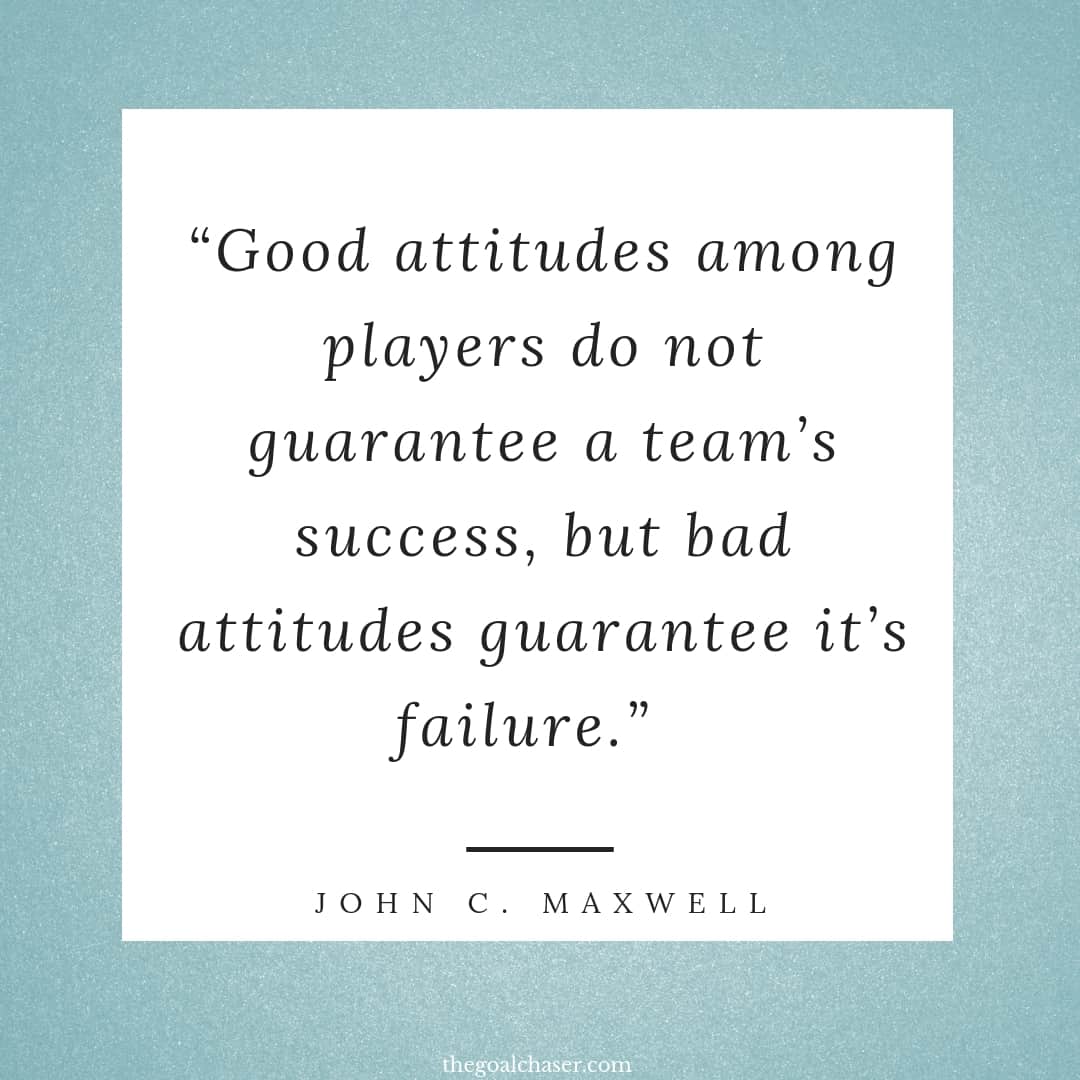 "My attitude is that if you push me towards something that you think is a weakness, then I will turn that perceived weakness into a strength." Michael Jordan
"If you think you can, you can. And if you think you can't, you're right." Henry Ford
Always have an attitude of gratitude." Sterling K. Brown
"It is our attitude at the beginning of a difficult task which, more than anything else, will affect It's successful outcome." William James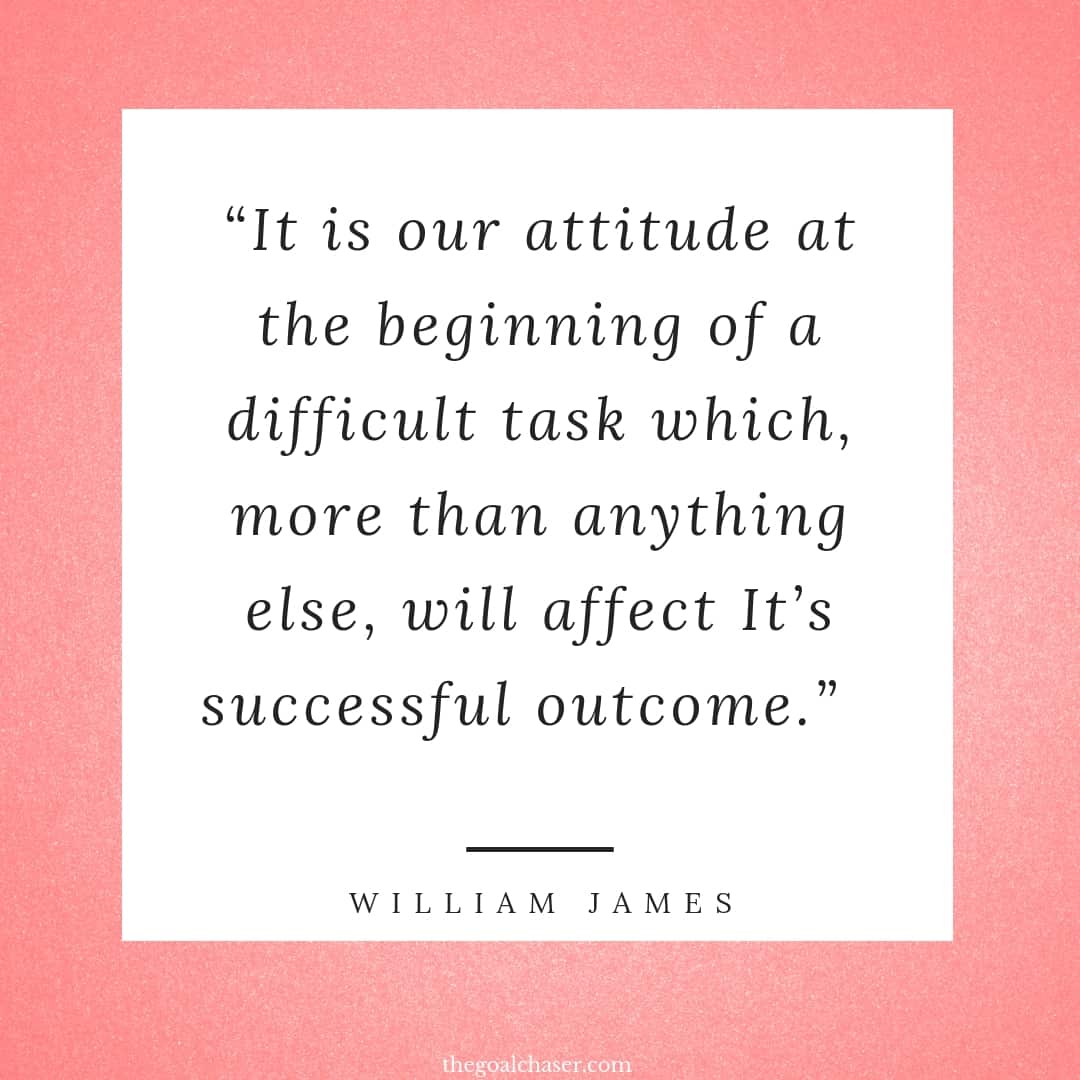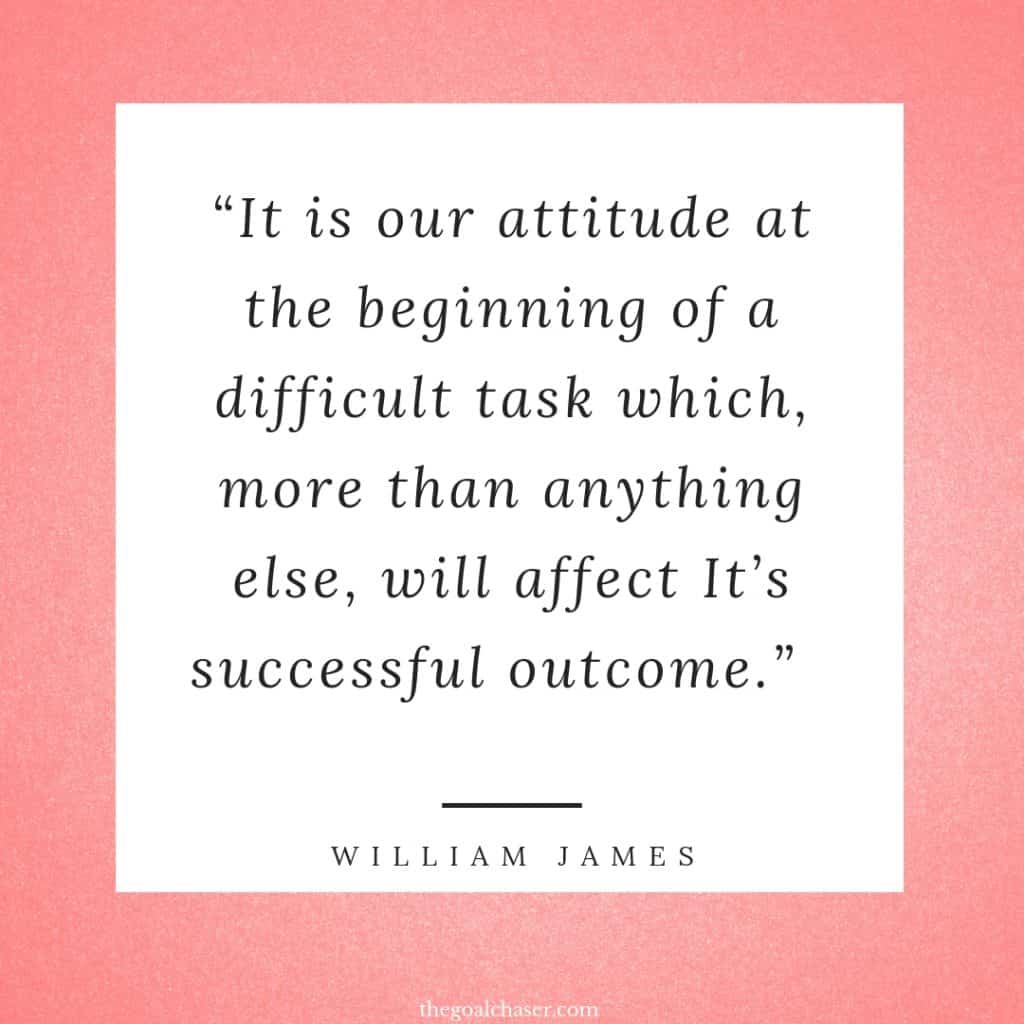 "I don't like that man. I must get to know him better." Abraham Lincoln
"Some people want it to happen, some wish it would happen, others make it happen." Michael Jordan
"Life is not happening to you. Life is responding to you." Unknown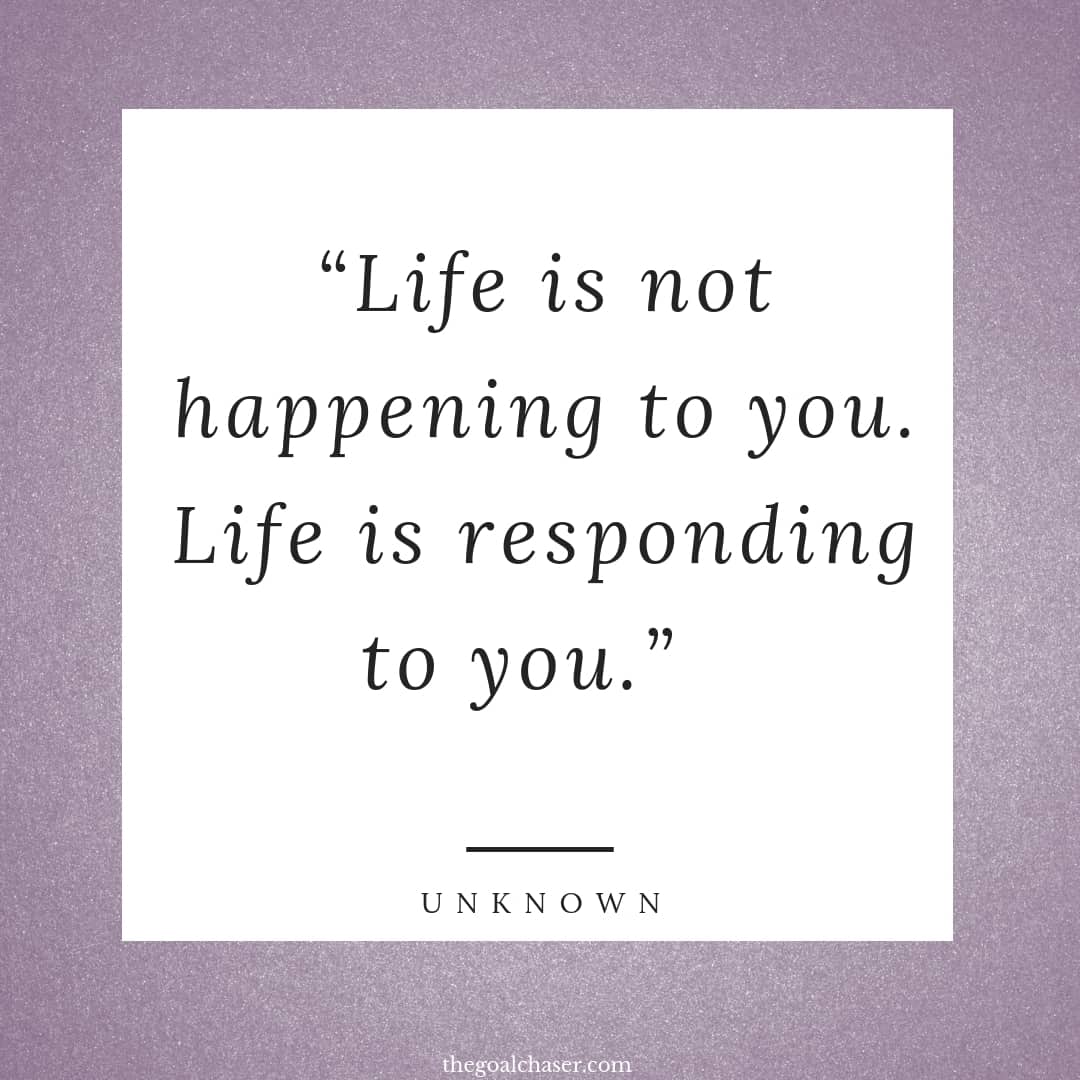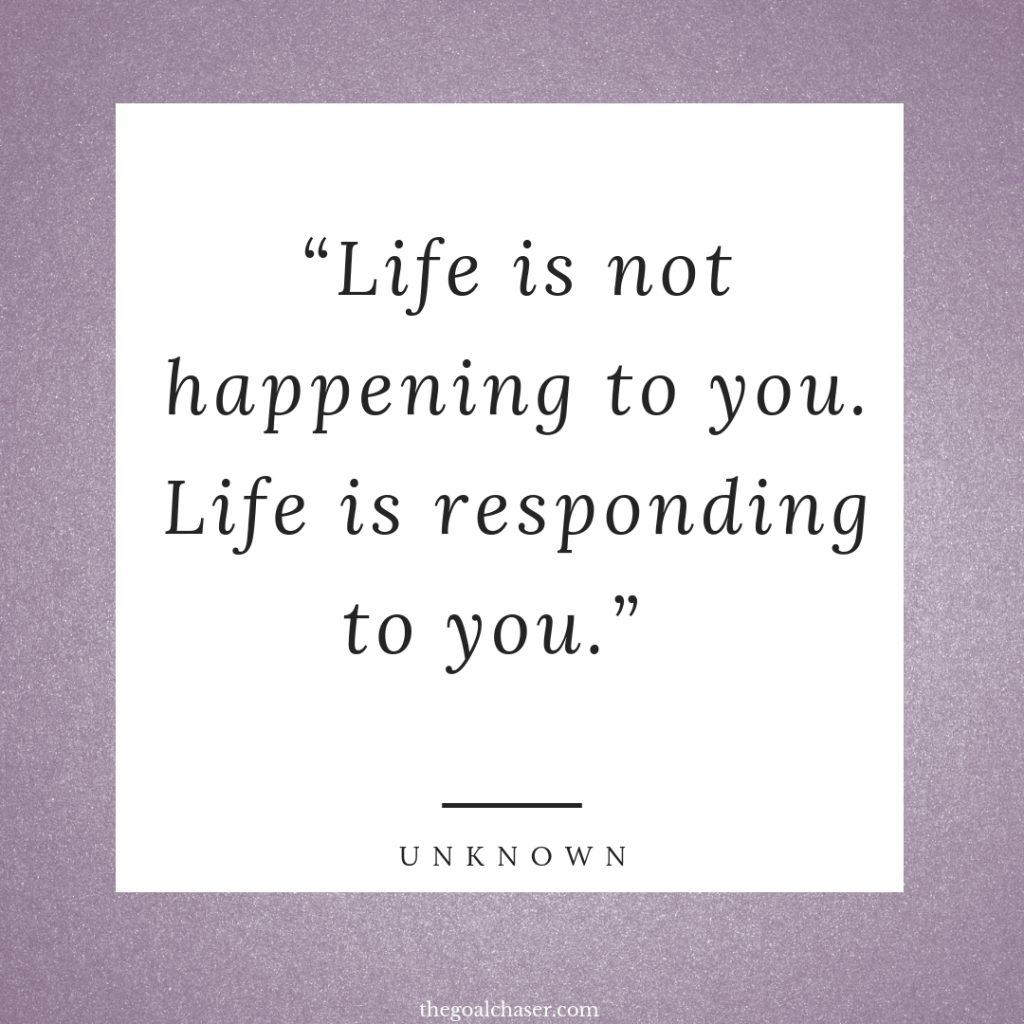 "The remarkable thing is, we have a choice everyday regarding the attitude we will embrace for that day." Charles R. Swindoll
"Our life is what our thoughts make it." Marcus Aurelius
"I am not a product of my circumstances. I am a product of my decisions." Stephen Covey
"Weakness of attitude becomes weakness of character." Albert Einstein
"The longer I live, the more I realize the impact of attitude on life." Charles R Swindoll
"Happiness depends on your mindset and attitude." Roy T. Bennett
"We cannot change our past. We cannot change the fact that people act in a certain way. We cannot change the inevitable. The only thing we can do is play on the one string we have, and that is our attitude." Charles R. Swindoll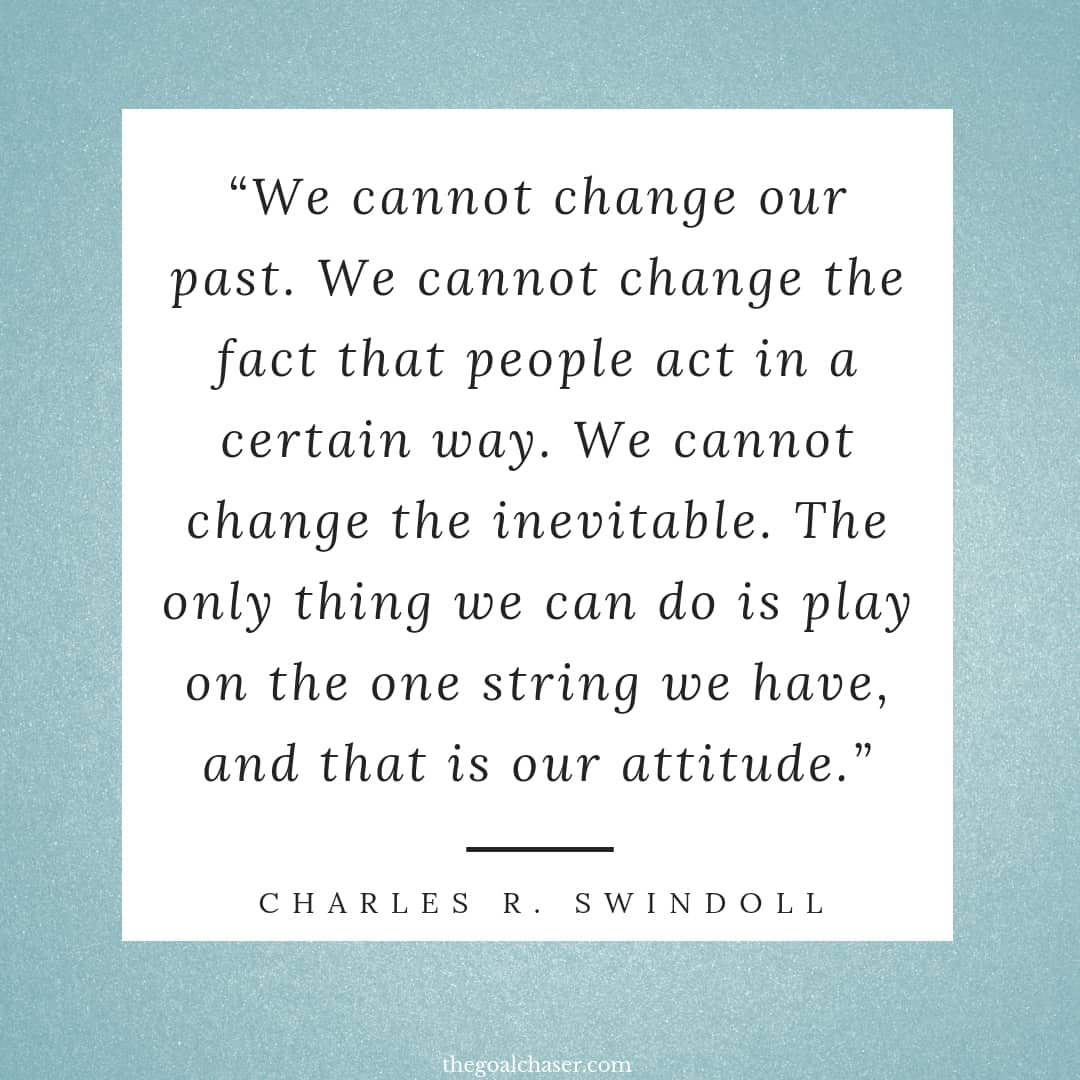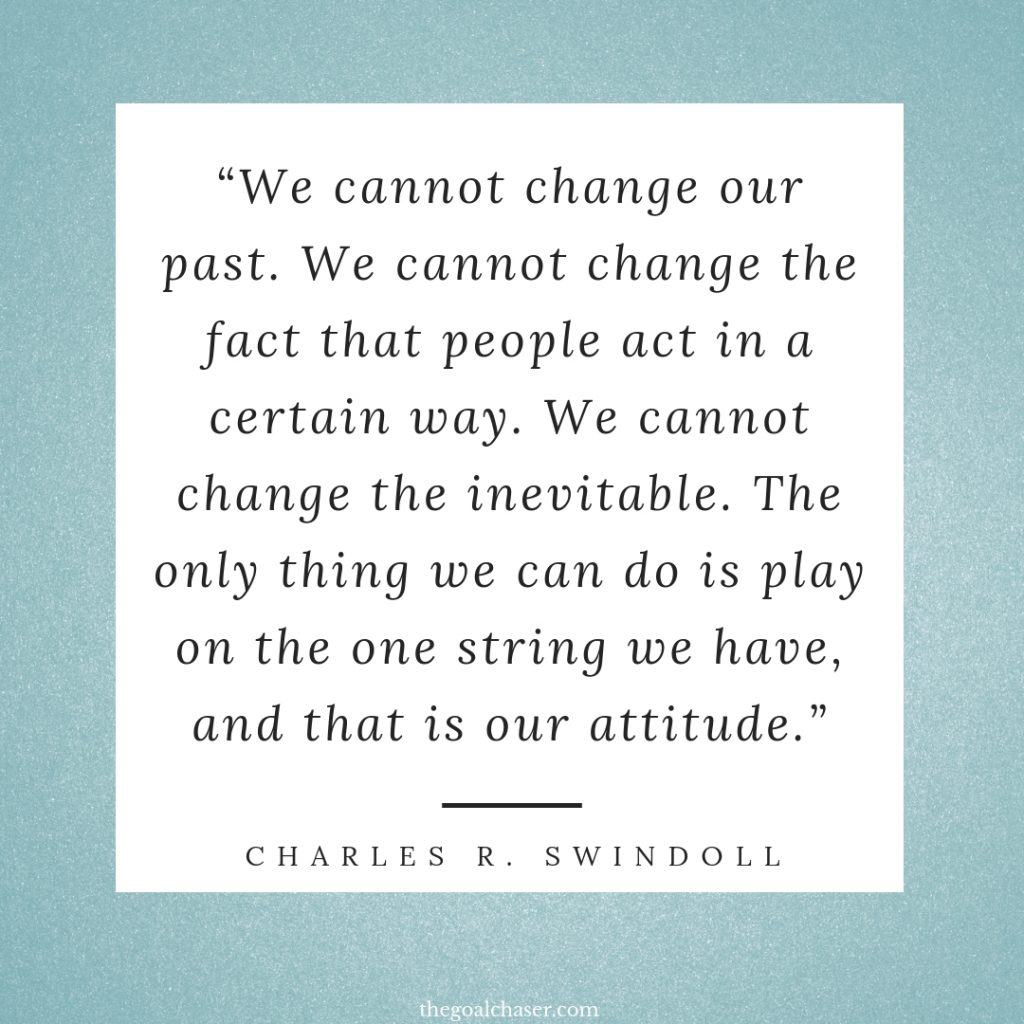 "The most important decision you make is to be in a good mood." Voltaire
"A positive attitude can really make dreams come true – it did for me." David Bailey
"A pessimist is one who makes difficulties of his opportunities and an optimist is one who makes opportunities of his difficulties." Harry S. Truman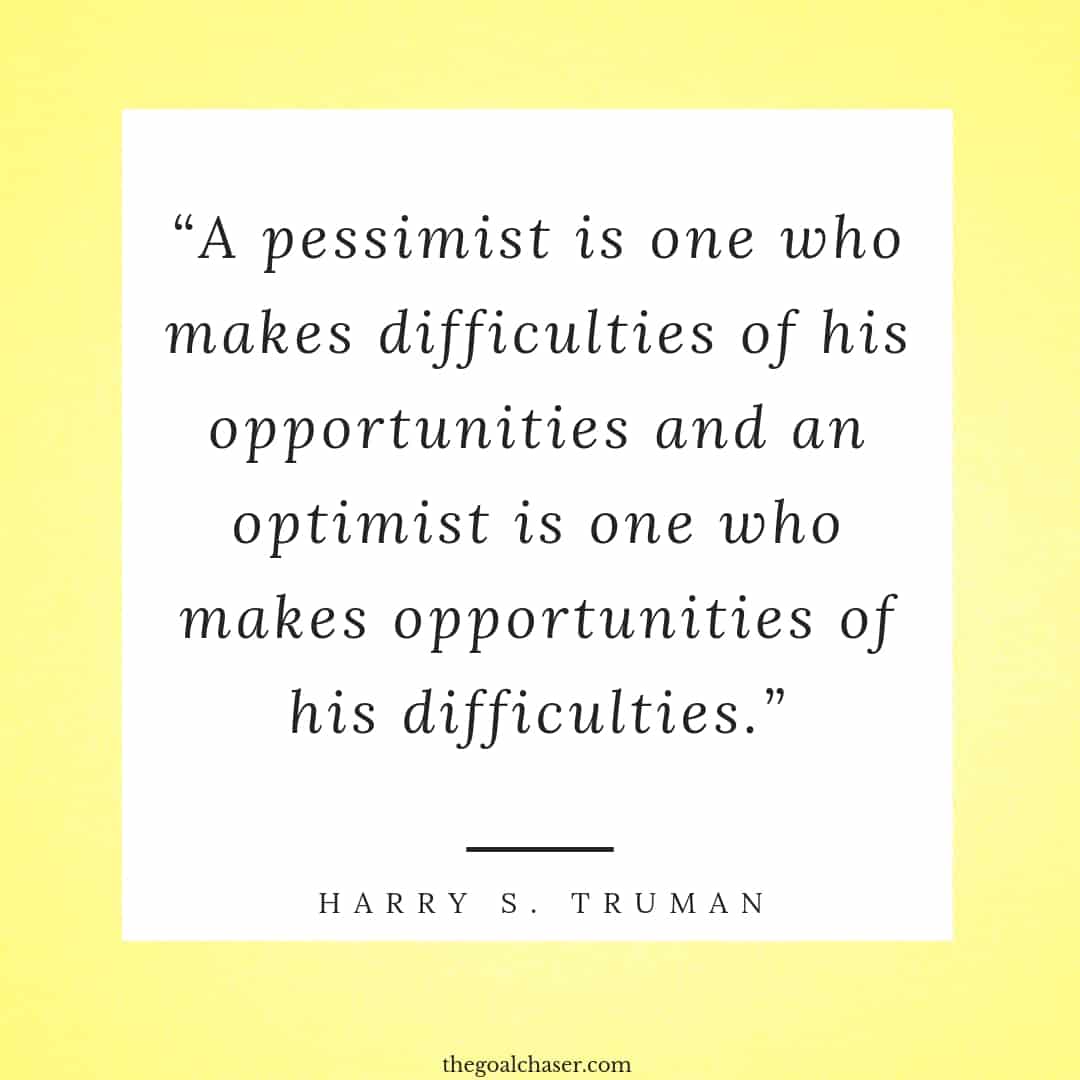 "Choosing to be positive and having a grateful attitude is going to determine how you're going to live your life." Joel Osteen
"Adopting the right attitude can convert a negative stress into a positive one." Hans Selye
"When everything seems to be going against you, remember that the aeroplane takes off against the wind, not with it." Henry Ford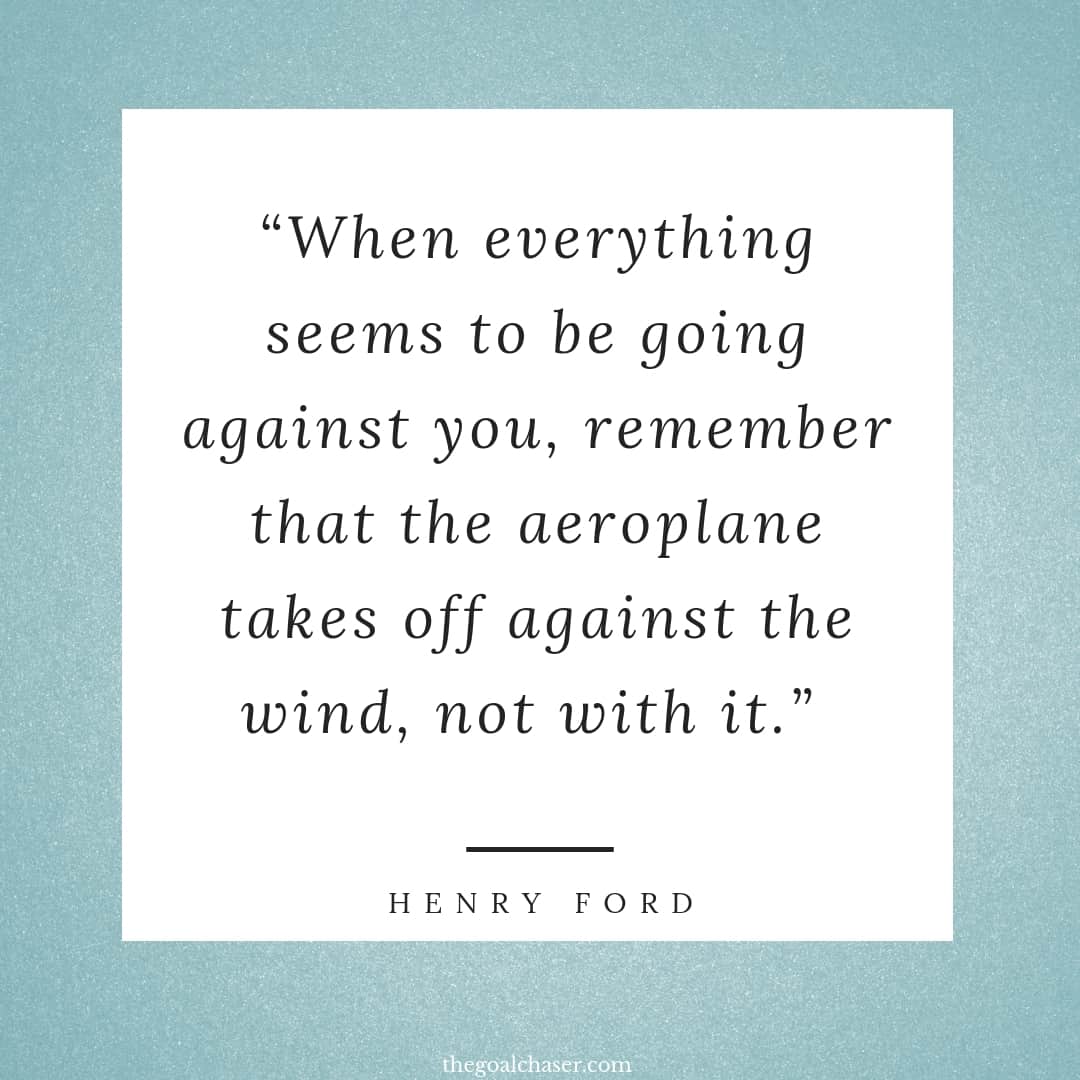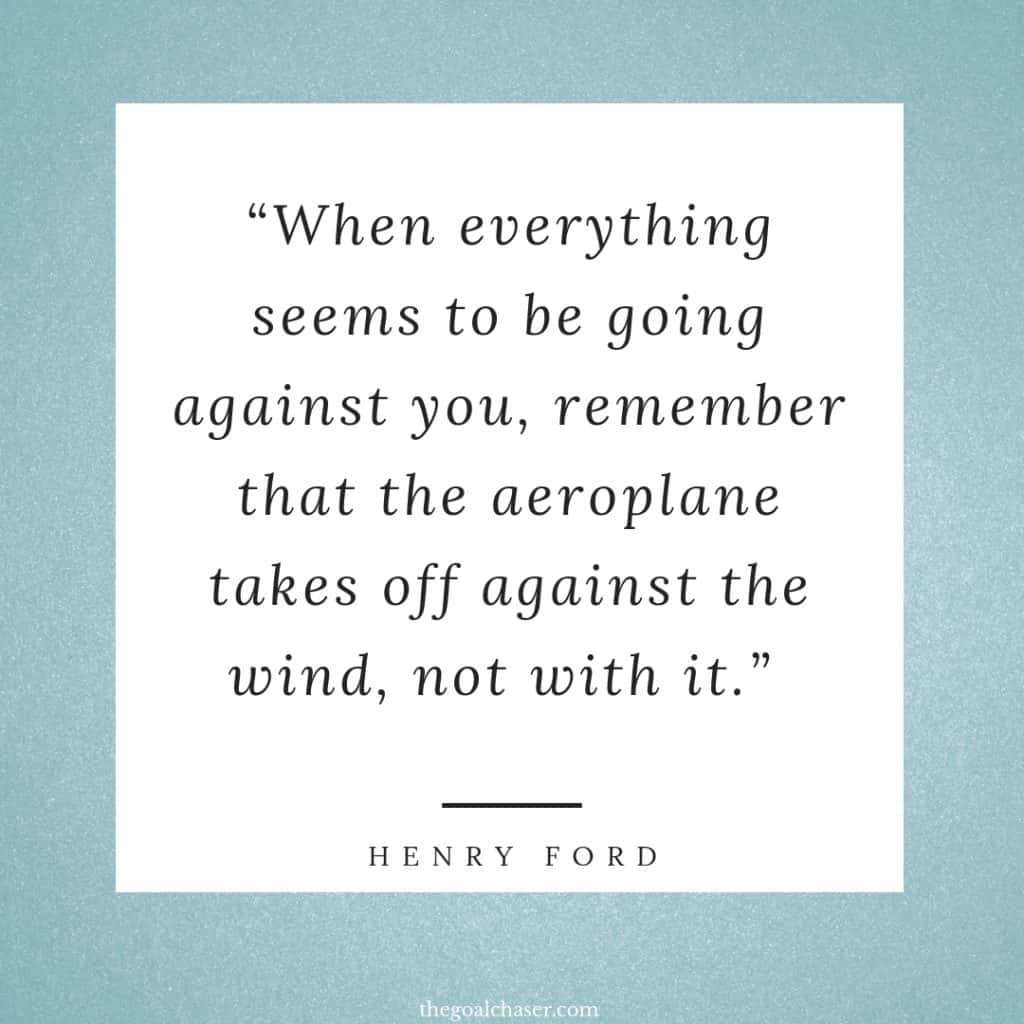 "Attitude is a choice. Happiness is a choice. Optimism is a choice. Kindness is a choice. Giving is a choice. Respect is a choice. Whatever choice you make makes you. Choose wisely." Roy T. Bennett
"A positive attitude may not solve every problem, but it makes solving any problem a more pleasant experience." Grant Fairly
"People may hear your words, but they feel your attitude." John C. Maxwell
"When you can't change the direction of the wind — adjust your sails." H. Jackson Brown Jr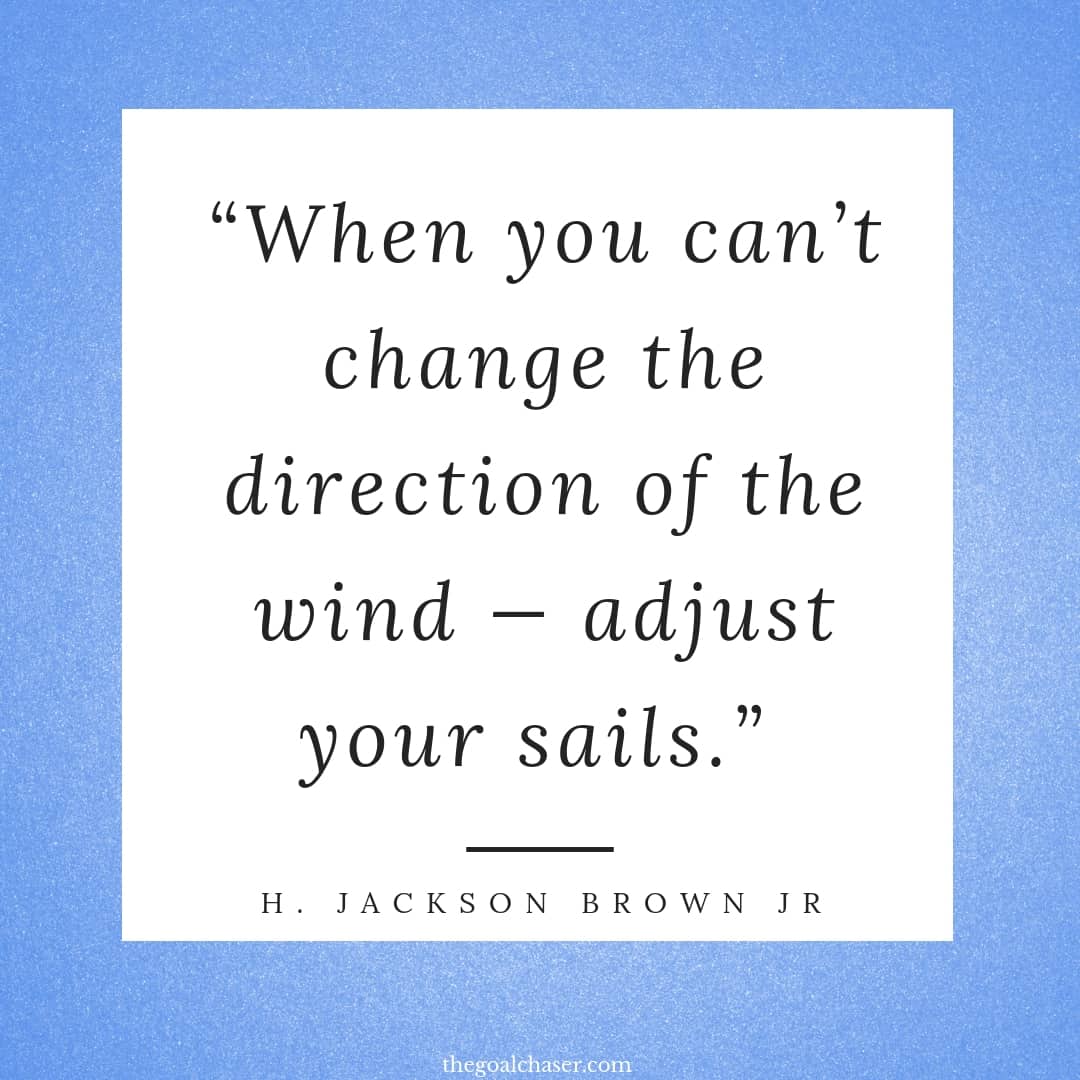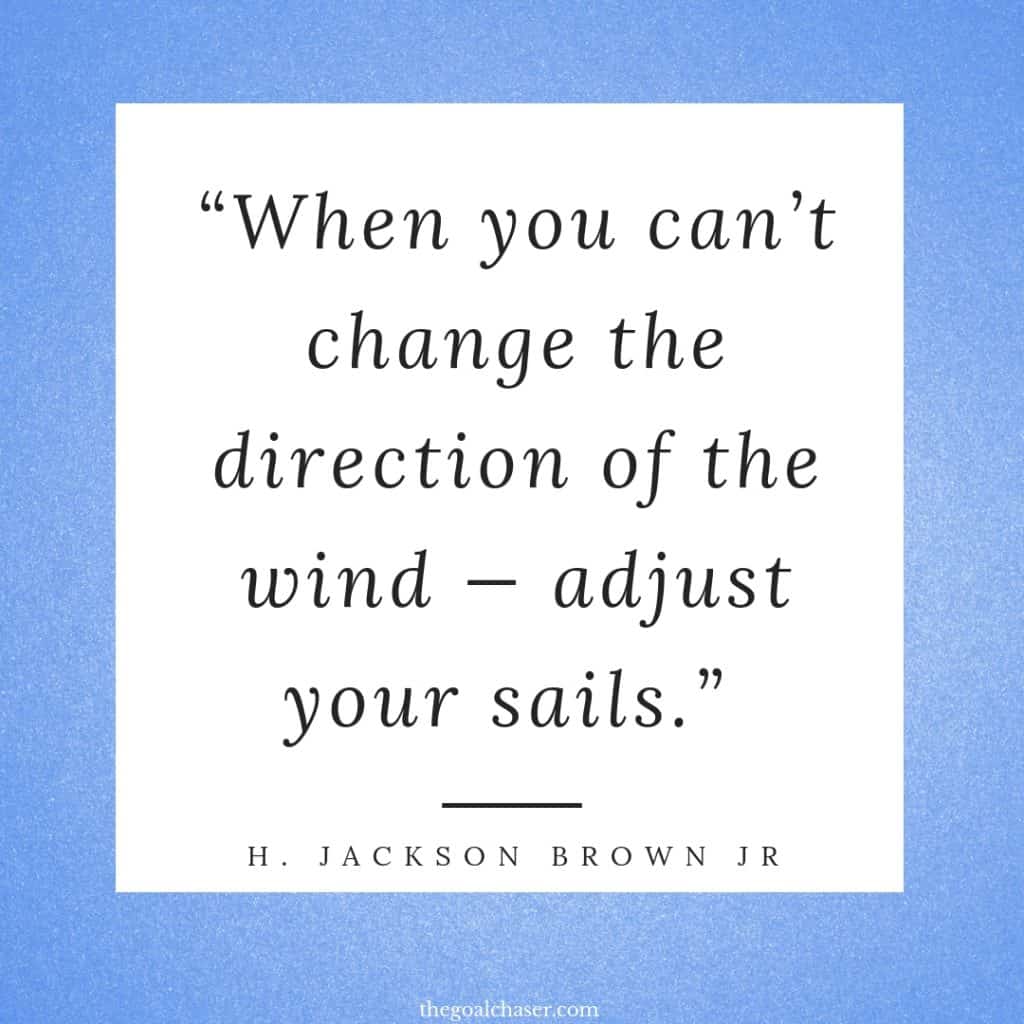 "Life is 10% what happens to me and 90% of how I react to it." John C. Maxwell
"Two things define you: your patience when you have nothing and your attitude when you have everything." George Bernard Shaw
"We lost because we told ourselves we lost." Leo Tolstoy
"Sooner or later, those who win are those who think they can." Richard Bach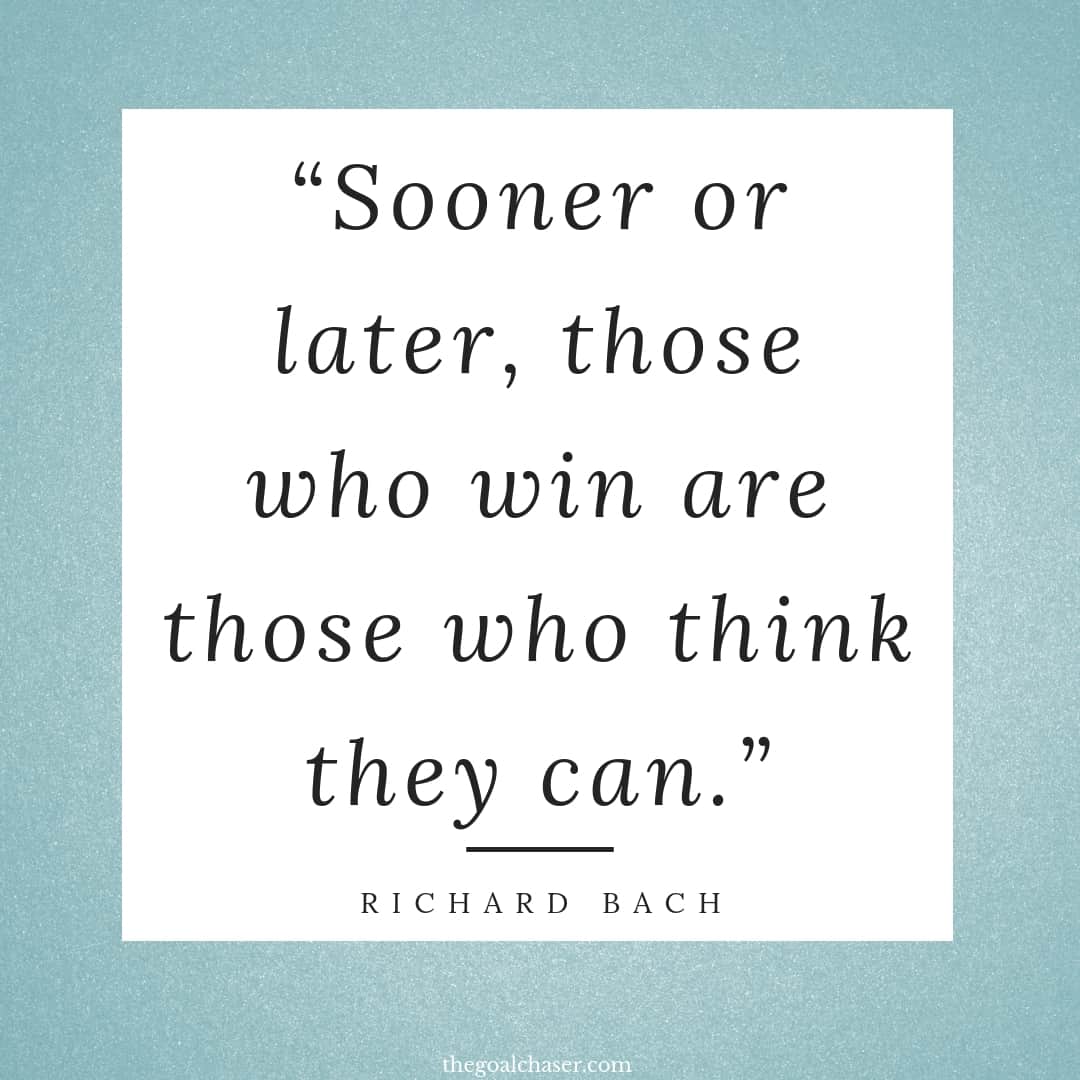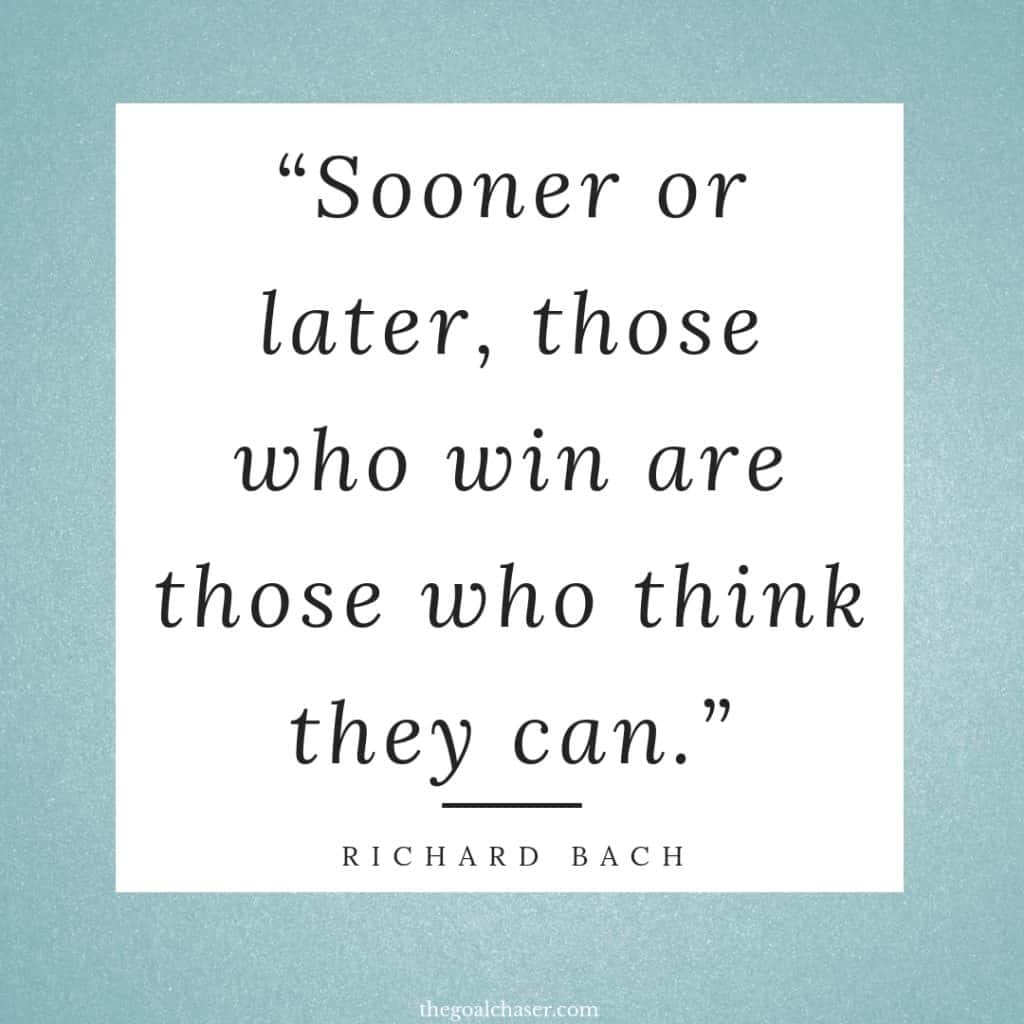 Funny Bad Attitude Quotes
If you like a good funny yet still inspirational quote, then you will love these short quotes on bad attitudes:
"A bad attitude is like a flat tire, you won't get nowhere til you change it." Unknown
"If you can quit, quit. If you can't quit, stop complaining this is what you chose." J.A. Konrath
"A positive attitude may not solve all your problems, but it will annoy enough people to make it worth the effort." Herm Albright
"Positive thinking is a good attitude to have. But positive thinking without any skills is a load of crap." Conrad Dobler
Related: