5 Letter Inspirational Words
Inspiring 5 Letter Words
Continuing on from our lists of positive and inspiring words, the following list is all about five-letter words that can be used in an inspirational way.
Whether that's in your encouragement to friends and loved ones or some inspiring words that you want to use more often, the following list is thorough and continues to be added to.
Related:
So here is a list of more than 150 inspirational words that have been compiled to inspire and motivate you – all with only 5 letters in them.
List of 150+ 5 Letter Inspirational Words
abide
about
above
aches
acted
adapt
added
adios
admit
adopt
adore
adorn
again
agile
aging
aglow
agree
aides
alert
alive
allow
amass
amaze
amble
ample
amuse
angel
angle
avert
aware
backs
bingo
bless
bling
bliss
bloom
blunt
blush
boast
bonus
boost
brief
build
champ
charm
clean
clear
clear
close
count
court
crisp
cured
dandy
dream
drive
eager
eased
enjoy
extra
faith
fancy
final
focus
funny
gains
glory
goals
grace
grand
great
grows
guide
happy
heart
helps
honor
human
humor
inner
jolly
large
laugh
learn
light
logic
loved
loyal
lucky
magic
major
mercy
merit
minor
moved
night
noble
order
peace
power
pride
prime
proud
quiet
quote
ready
relax
renew
royal
scope
serve
shine
skill
sleep
small
smart
smile
solid
space
spark
start
still
study
style
sweat
sweet
teach
tempt
thank
total
touch
trust
truth
unity
usual
valid
value
vigor
water
whole
worth
write
yearn
young
youth
yummy
zappy
zesty
zippy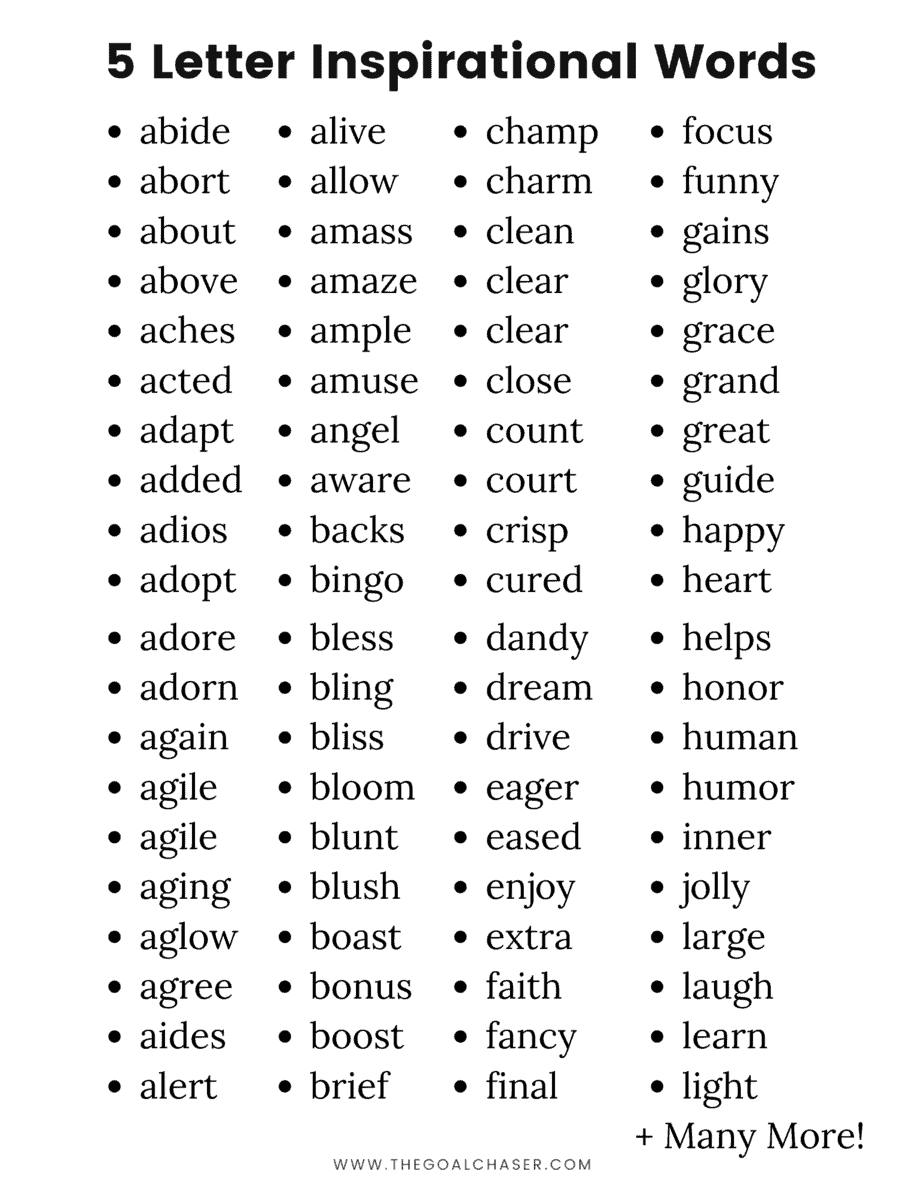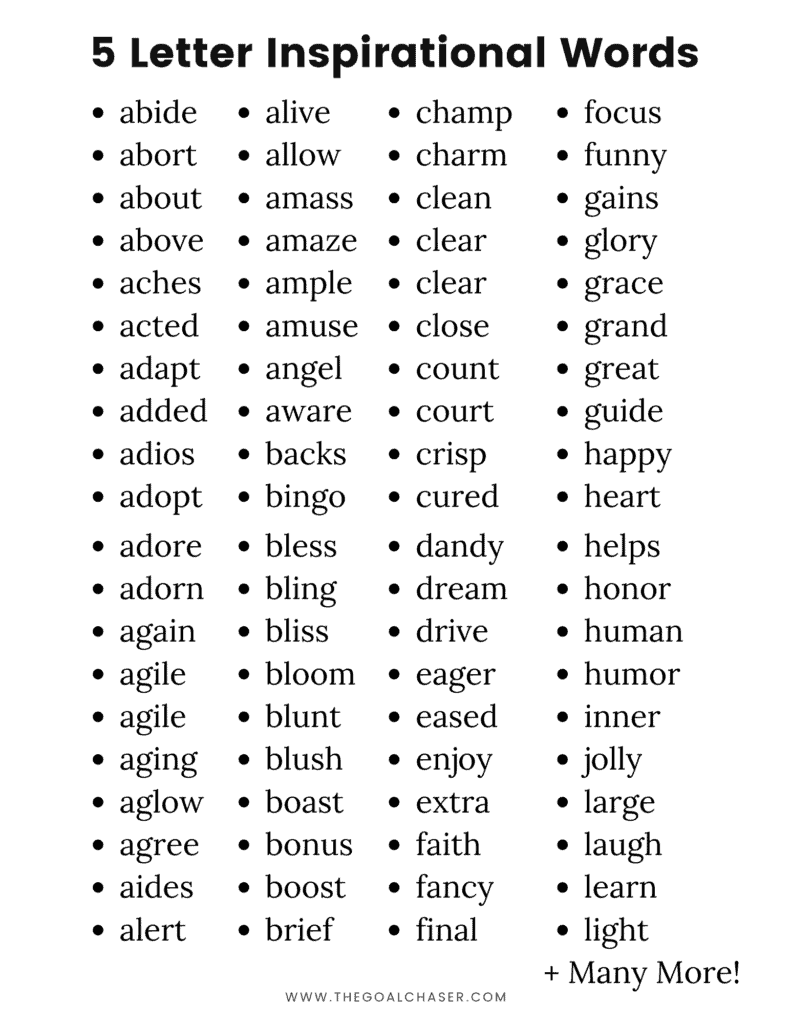 Related Positive & Inspiring Words :