There is no one-size-fits-all definition of success. For some people, it may mean achieving professional goals, such as becoming a senior executive or starting their own business. For others, it may mean personal fulfillment, such as finding happiness in their relationships or taking on new challenges.
There are many different words that can be used to describe success, depending on what it means to you. Some common synonyms for success include achievement, accomplishment, triumph, and victory.
However, the first step is defining what success actually means to you. For example, for me personally…..words that describe success will include freedom, relationships, joy, love, bliss, adventure, health, peace and wealth.
It's important to take the time to think about what 'success' actually means to you personally and not just what society and cultures assume to be 'success.'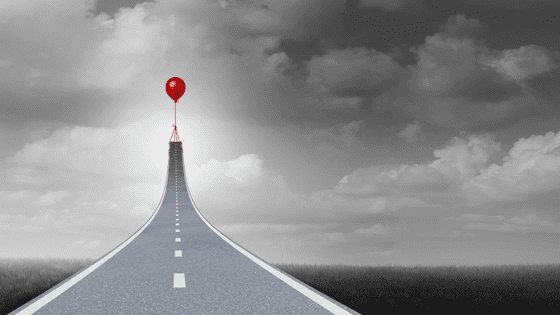 Motivational Words For Success
Here is a great list of synonyms that may be used to in the place of 'success':
Accomplishment is defined as the successful completion of something that you have been working towards. It is the achievement of a goal or aim.
Fulfillment is the attainment of what one considers to be valuable or desired. It is the realization of a hope, dream, ambition, or goal.
Progress is another word for success. It is the forward or onward movement toward a destination.
Breakthrough is a great word to describe success. It is a major accomplishment or advance.
Triumph is defined as a great victory or achievement.
Victory is the conquest of an enemy or opponent. It can also mean the successful conclusion of a struggle or contest.
Winning is the act of coming first in a competition.
Satisfaction is the contentment one feels after having achieved a goal. It is the pleasure derived from doing what one considers to be good or desirable.
Success is achieving what you set out to do. Whether that's getting a promotion, landing a new client, or simply completing a task, success means different things to different people. However you define it, success is something we all strive for. Here are some other words that may describe success.
Words To Describe Success
acceptance
accomplish
accomplished
accomplishment
achievement
achiever
actualization
admiration
advance
advancement
adventure
affluence
arrival
attainment
benefit
bliss
bounty
breakthrough
bullseye
comfort
complete
completion
conquer
conquest
contentment
coup
dream
enjoyment
enlightenment
excitement
faith
fame
family
favorable
feat
fortune
fortunes
freedom
friends
friendships
fruition
fulfilment
fun
glory
goal
gold
great
greatness
happiness
health
hit
hope
joy
knockout
laughter
love
loyalty
luck
lucky
mastery
materialization
miracle
opulence
peace
perfection
profit
progress
prosper
prosperity
prosperous
raise
realization
recognition
relationships
results
reward
riches
rise
satisfaction
security
smash
supernova
travel
triumph
trust
victory
wealth
win
winner
wisdom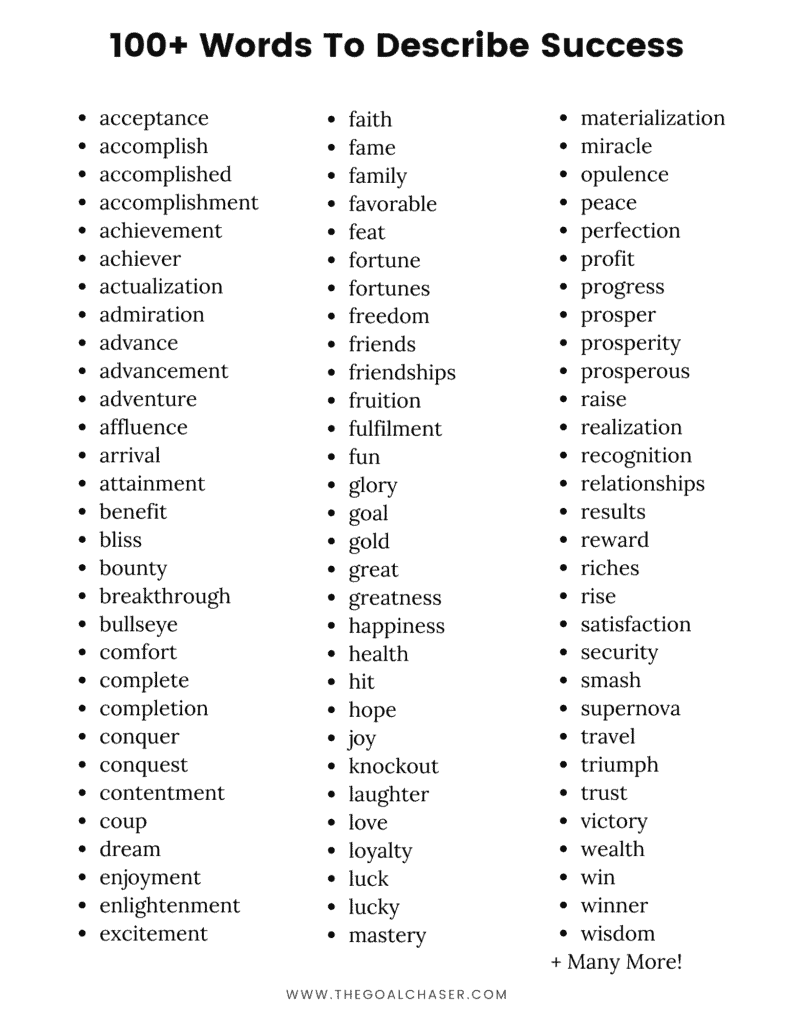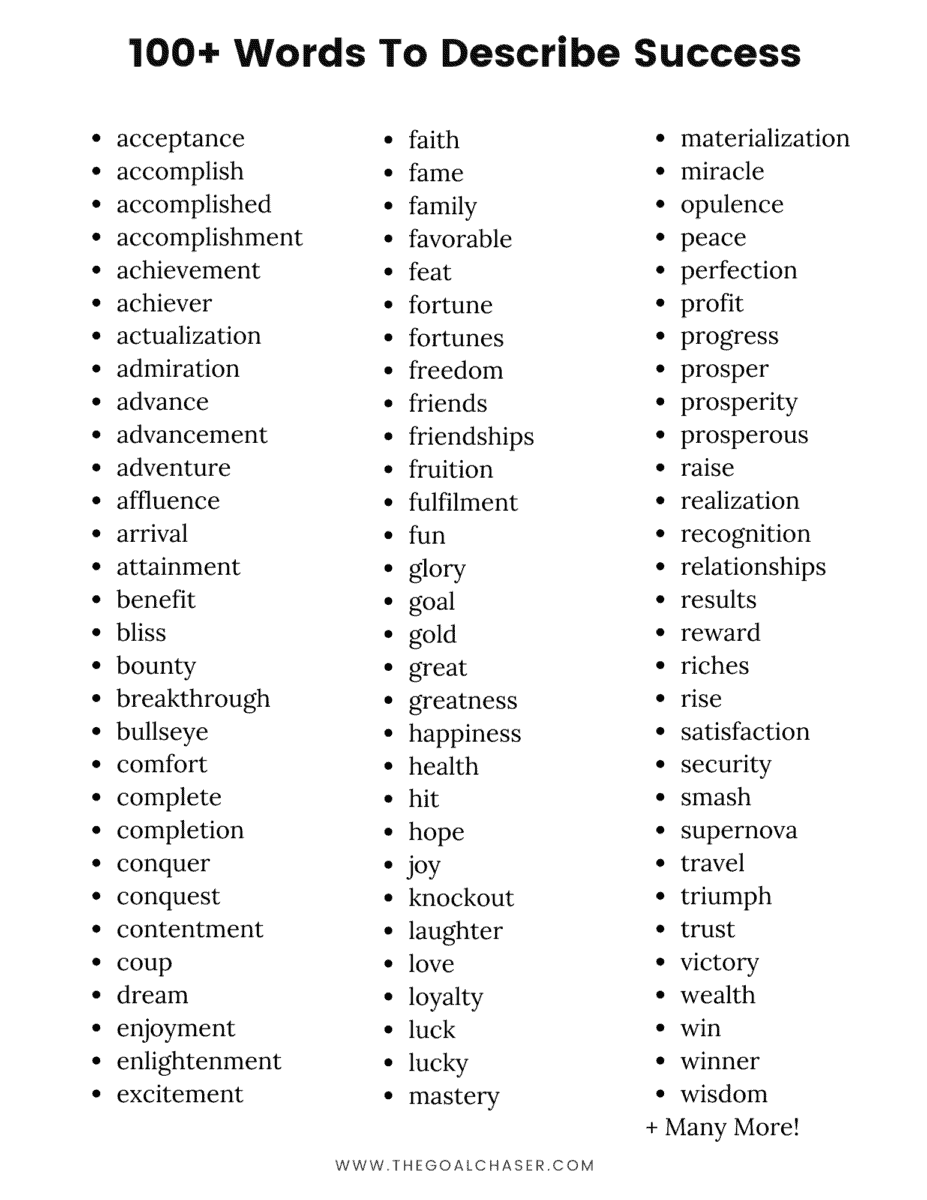 No matter how you define it, self-awareness is required if you want to define true success for yourself. Once you have a good understanding of what success looks like to you, it'll be much easier to start working towards it.
For more words and quotes to inspire success, be sure to check out: