Inspirational Love Quotes That Will Warm Your Heart
Love is one of those funny things that can be hard to put into words.
And you might not automatically associate it with inspirational quotes, but sometimes you can read a short, meaningful quote that sums up what you've been thinking or feeling.
And it can warm your heart. And put a little spring in your step.
Here are more than 60 meaningful quotes about love that are both inspiring and thoughtful.
They not only apply to romantic love, but to love and friendship of all kinds.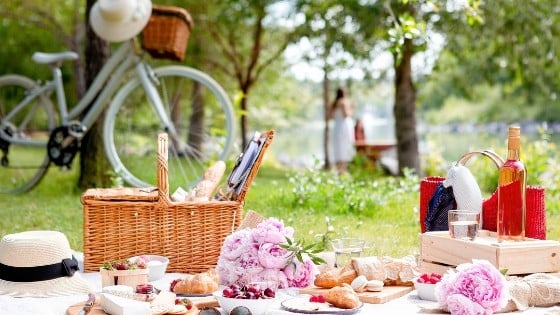 Inspirational Love Quotes
"People may not remember exactly what you did, or what you said, but they will always remember how you made them feel" Maya Angelou
"The way to love anything is to realize that it may be lost" Gilbert K. Chesterton
"We are shaped and fashioned by those we love" Geothe
"A friend is someone who knows all about you and still loves you" Elbert Hubbard
"Walking with a friend in the dark is better than walking alone in the light" Helen Keller
"Love is when you meet someone who tells you something new about yourself" Andre Breton
"Love one another and you will be happy. It's as simple and as difficult as that" Michael Leunig
"Friendship is born at the moment when one person says to another, 'What? You too! I thought I was the only one" Clive Staples Lewis
"Being deeply loved by someone gives you strength, while loving someone deeply gives you courage" Lao Tzu
"Keep love in your heart. A life without it is like a sunless garden when the flowers are dead" Oscar Wilde
"True love comes quietly, without banners or flashing lights. If you hear bells, get your ears checked" Erich Segal
"Immature love says: 'I love you because I need you.' Mature love says 'I need you because I love you" Erich Fromm
"I have decided to stick to love; hate is too great a burden to bear" Martin Luther King, Jr.
"Maybe for the world you're a single person, and for a single person you are the entire world" Gabriel García Márquez
"The only thing we never get enough of is love; and the only thing we never give enough of is love" Henry Miller
"You don't love someone because they're perfect, you love them in spite of the fact that they're not" Jodi Picoult
"The giving of love is an education in itself" Eleanor Roosevelt
"And in the end, the love you take, is equal to the love you make" Paul McCartney
"Believe in love's infinite journey, for it is your own, for you are love. Love is life" Rumi
"The love we give away is the only love we keep" Elbert Hubbard
"Darkness cannot drive out darkness: only light can do that. Hate cannot drive out hate: only love can do that" Martin Luther King Jr.
"Where there is love there is life." Mahatma Gandhi
"Love is a master key which opens the gate of happiness" Oliver Wendell Holmes
"Loving people live in a loving world. Hostile people live in a hostile world. Same world" Wayne Dyer
"Love does not dominate; it cultivates" Johann Wolfgang von Goethe
"One word frees us of all the weight and pain of life: That word is love" Sophocles
"The best thing to hold onto in life is each other" Audrey Hepburn
"Your task is not to seek for love, but merely to seek and find all the barriers within yourself that you have built against it" Rumi
".. it's a blessed thing to love and feel loved in return" E.A. Bucchianeri
"If I know what love is, it is because of you." Herman Hesse
"Love recognizes no barriers. It jumps hurdles, leaps fences, penetrates walls to arrive at its destination full of hope" Maya Angelou
"Love never dies a natural death. It dies because we don't know how to replenish its source. It dies of blindness and errors and betrayals. It dies of illness and wounds; it dies of weariness, of witherings, of tarnishings." Anaïs Nin
"Friends show their love in times of trouble, not in happiness." Euripides
"The most important thing in life is to learn how to give out love, and to let it come in" Morrie Schwartz
"When we are in love we seem to ourselves quite different from what we were before." Blaise Pascal
"Tis better to have loved and lost than never to have loved at all." Alfred Lord Tennyson
"To love is nothing. To be loved is something. But to love and be loved, that's everything." T. Tolis
"Work like you don't need the money. Love like you've never been hurt. Dance like nobody's watching." Satchel Paige
"If you love someone, set them free. If they come back they're yours; if they don't they never were." Richard Bach
"True love stories never have endings" Richard Bach
Quotes About Warmth And Love
"In this world, it is too common for people to search for someone to lose themselves in. But I am already lost. I will look for someone to find myself in" C. JoyBell C.
"I swear I couldn't love you more than I do right now, and yet I know I will tomorrow" Leo Christopher
"Lots of people want to ride with you in the limo, but what you want is someone who will take the bus with you when the limo breaks down." Oprah Winfrey
"You've got to dance like there's nobody watching. Love like you'll never be hurt. Sing like there's nobody listening. And live like it's heaven on earth." William W. Purkey
"If you live to be a hundred, I want to live to be a hundred minus one day, so I never have to live without you." A. A. Milne
"In order to be happy oneself it is necessary to make at least one other person happy." Theodor Reik
"Love is that condition in which the happiness of another person is essential to your own." Robert A. Heinlein
"I could conquer the world with one hand as long as you're holding the other." Megan Smith
"I saw that you were perfect, and so I loved you. Then I saw that you were not perfect, and I loved you even more." Angelita Lim
"The greatest happiness of life is the conviction that we are loved; loved for ourselves, or rather, loved in spite of ourselves." Victor Hugo
"The best love is the kind that awakens the soul and makes us reach for more, that plants a fire in our hearts and brings peace to our minds. And that's what you've given me. That's what I'd hoped to give you forever." Nicholas Sparks
"Love is so short, forgetting is so long" Pablo Neruda
"I don't feel very much like Pooh today,' said Pooh. 'There there,' said Piglet. 'I'll bring you tea and honey until you do.' Winnie the Pooh
"You don't love someone for their looks, or their clothes, or for their fancy car, but because they sing a song only you can hear." Oscar Wilde
Warm Love Quotes
"To be fully seen by somebody, then, and be loved anyhow – this is a human offering that can border on miraculous." Elizabeth Gilbert
"Love is not only something you feel, it is something you do." David Wilkerson
"There is always some madness in love. But there is also always some reason in madness." Friedrich Nietzsche
"The best and most beautiful things in this world cannot be seen or even heard, but must be felt with the heart." Helen Keller
"Love is an endless act of forgiveness. Forgiveness is the key to action and freedom." Maya Angelou
More love quotes? You may also like: