Life Partner Quotes – For Those Deep Relationships
A life partner is someone who you share a deep relationship with.
This person is usually your spouse or significant other but can also be a close friend or family member. You rely on each other for emotional support and companionship, and often share aspects of your day-to-day lives.
This collection of quotes about life partners are beautiful and heart-touching and will remind you why having a life partner is such a special thing.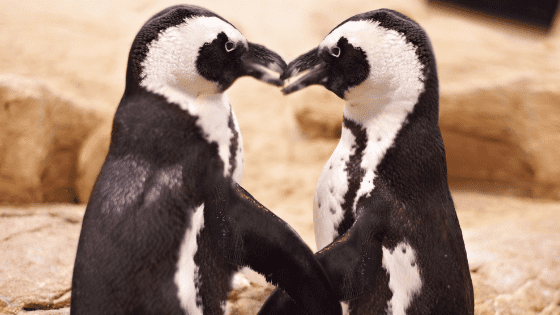 Life Partner Quotes
"Being deeply loved by someone gives you strength while loving someone deeply gives you courage." Lao Tzu
"Our soul mate is the one who makes life come to life." Richard Bach
"Speak to me: I will spend my lifetime trying to understand you." Kamand Kojouri
"Love is that condition in which the happiness of another person is essential to your own." Robert A. Heinlein
"One is loved because one is loved. No reason is needed for loving." Paulo Coelho
"I love you without knowing how, or when, or from where. I love you simply, without problems or pride: I love you in this way because I do not know any other way of loving but this, in which there is no I or you, so intimate that your hand upon my chest is my hand, so intimate that when I fall asleep your eyes close." Pablo Neruda
"We accept the love we think we deserve." Stephen Chbosky
"Love is a two-way street constantly under construction." Carroll Bryant
"To love at all is to be vulnerable. Love anything and your heart will be wrung and possibly broken. If you want to make sure of keeping it intact you must give it to no one, not even an animal. Wrap it carefully round with hobbies and little luxuries; avoid all entanglements. Lock it up safe in the casket or coffin of your selfishness. But in that casket, safe, dark, motionless, airless, it will change. It will not be broken; it will become unbreakable, impenetrable, irredeemable. To love is to be vulnerable." C.S. Lewis
"We love the things we love for what they are." Robert Frost
"You know you're in love when you can't fall asleep because reality is finally better than your dreams." Dr. Seuss
"Love recognizes no barriers. It jumps hurdles, leaps fences, penetrates walls to arrive at its destination full of hope." Maya Angelou
"You don't love someone because they're perfect, you love them in spite of the fact that they're not." Jodi Picoult
"Love never dies a natural death. It dies because we don't know how to replenish its source. It dies of blindness and errors and betrayals. It dies of illness and wounds; it dies of weariness, of witherings, of tarnishings." Anais Nin
"I'm selfish, impatient and a little insecure. I make mistakes, I am out of control and at times hard to handle. But if you can't handle me at my worst, then you sure as hell don't deserve me at my best." Marilyn Monroe
"There are no goodbyes for us. Wherever you are, you will always be in my heart." Mahatma Gandhi
"Don't settle for a relationship that won't let you be yourself." Oprah
"I think we dream so we don't have to be apart for so long. If we're in each other's dreams, we can be together all the time." A.A. Milne
"A friend is someone who knows all about you and still loves you." Elbert Hubbard
"My great hope is to laugh as much as I cry; to get my work done and try to love somebody and the courage to accept the love in return." Maya Angelou
"Out beyond ideas of wrongdoing and right doing there is a field.
I'll meet you there.
When the soul lies down in that grass
the world is too full to talk about." Rumi
Happy Life Couple Quotes & Sayings
"If I had a flower for every time I thought of you… I could walk through my garden forever." Alfred Tennyson
"You've gotta dance like there's nobody watching,
Love like you'll never be hurt,
Sing like there's nobody listening,
And live like its heaven on earth." William W. Purkey
"Never love anyone who treats you like you're ordinary." Oscar Wilde
"It is not a lack of love, but a lack of friendship that makes unhappy marriages." Friedrich Nietzsche
"Love is composed of a single soul inhabiting two bodies." Aristotle
"We loved with a love that was more than love." Edgar Allen Poe
"Tis better to have loved and lost than never to have loved at all." Alfred Lord Tennyson
"When we love, we always strive to become better than we are. When we strive to become better than we are, everything around us becomes better too." Paulo Coelho
"They say a person needs just three things to be truly happy in this world: someone to love, something to do, and something to hope for." Tom Bodett
"Two people in love, alone, isolated from the world, that's beautiful." Milan Kundera
"Be the reason someone smiles. Be the reason someone feels loved and believes in the goodness in people." Roy T. Bennett
"There is always some madness in love. But there is also always some reason in madness." Friedrich Nietzsche
For more inspiring words and quotes on relationships and love, be sure to check out: