Life Is Fragile – Quotes & Sayings To Inspire
This collection of quotes are all about life being fragile. Not in a scary, doom and gloom kind of way, but an inspiring, positive and encouraging light. A reminder of what we have now and not to waste any precious time.
Why is life so fragile?
Life is fragile because it is finite.
We have a limited time here on earth and we don't know when, where or how it will end.
We can lose loved ones in a split second, major changes can happen on a whim and there are many, many things outside of our control.
That is what makes life so fragile.
However, it is part of why life is also so amazing.
Because we know how precious and short life can be, we often appreciate the little things more.
We are more likely to take risks, follow our dreams and make the most of every day.
So, while life is fragile, it is also beautiful and worth living to the fullest!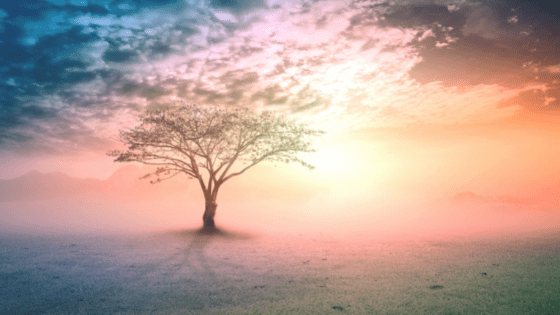 Life Is Fragile Quotes
"You only live once, but if you do it right, once is enough." Mae West
"You may delay, but time will not." Benjamin Franklin
"Life is fragile. We're not guaranteed a tomorrow so give it everything you've got." Tim Cook
"Life is fragile and absurd." Leo Tolstoy
"If you love life, don't waste time, for time is what life is made up of." Bruce Lee
"Life is an opportunity, benefit from it. Life is beauty, admire it. Life is a dream, realize it. Life is a challenge, meet it. Life is a duty, complete it. Life is a game, play it. Life is a promise, fulfill it. Life is sorrow, overcome it. Life is a song, sing it. Life is a struggle, accept it. Life is a tragedy, confront it. Life is an adventure, dare it. Life is luck, make it. Life is too precious, do not destroy it. Life is life, fight for it." Mother Teresa
"We are fragile creatures, and it is from this weakness, not despite it, that we discover the possibility of true joy." Desmond Tutu
"For me and my family personally, September 11 was a reminder that life is fleeting, impermanent, and uncertain. Therefore, we must make use of every moment and nurture it with affection, tenderness, beauty, creativity, and laughter." Deepak Chopra
"I enjoy life, and I think that's important. Life is so fragile and so fleeting, and it's over in a minute, and you've just got to grab it and do everything and not worry about it." Jerry Hall
"Life isn't about finding yourself. Life is about creating yourself." George Bernard Shaw
"Life is too short to wake up with regrets. So love the people who treat you right. Forget about those who don't. Believe everything happens for a reason. If you get a chance, take it. If it changes your life, let it. Nobody said life would be easy, they just promised it would most likely be worth it." Harvey Mackay
"In the end, it's not the years in your life that count. It's the life in your years." Abraham Lincoln
"I would argue that nothing gives life more purpose than the realization that every moment of consciousness is a precious and fragile gift." Steven Pinker
"We spend precious hours fearing the inevitable. It would be wise to use that time adoring our families, cherishing our friends, and living our lives." Maya Angelou
"Goodbyes are only for those who love with their eyes. Because for those who love with heart and soul there is no such thing as separation. " Rumi
"Life is short, fragile and does not wait for anyone. There will never be a perfect time to pursue your dreams and goals other than right now." Rachael Bermingham
"The older you get, the more fragile you understand life to be. I think that's good motivation for getting out of bed joyfully each day." Julia Roberts
"Death comes suddenly and life is fragile and brief. No one can alter this either by prayers or spells." Lian Hearn
"Life is precarious, and life is precious. Don't presume you will have it tomorrow, and don't waste it today." John Piper
Life is Precious Quotes & Sayings
"Sometimes the greatest thing to come out of all your hard work isn't what you get for it, but what you become for it." Steve Maraboli
"Life is so fragile; you have to treasure it." Fabio Lanzoni
"Life is precious. We should not take anything for granted. Living every moment as if it was our first and last is a genuine life of gratitude, acceptance and wisdom." Akiane Kramarik
"Go for it now. The future is promised to no one." Wayne Dyer
"Life is a spell so exquisite that everything conspires to break it." Emily Dickinson
"It's ironic that when you go through a tragedy, you appreciate more. You realize how fragile life is and that there are so many things to still be thankful for." Adam Grant
"Love is the strongest and most fragile thing we have in life." Vanessa Paradis
"By contemplating the impermanence of everything in the world, we are forced to recognize that every time we do something could be the last time we do it, and this recognition can invest the things we do with a significance and intensity that would otherwise be absent. We will no longer sleepwalk through our life." William Braxton Irvine
"Every moment of life is precious and can never happen again and therefore is a reason to appreciate, be grateful for and celebrate the fact that you are alive." Zelig Pliskin
"I sometimes forget that life is fragile. The fact that I have more time to dream my dreams and take my ease is no reason at all to disregard the moment I'm in by preferring to be somewhere else. I have to remind myself that wherever I am.. . fast lane or slow lane, in traffic or out of traffic, racing or resting . . . God is there. He is in me, abiding in me, thus making it possible for me to be all there, myself." Luci Swindoll
"The best time to plant a tree was 20 years ago. The second-best time is now." Chinese proverb
"Life is precious, do not waste it doing anything that your heart does not respect or agree with." Leon Brown
"The fear of death follows from the fear of life. A man who lives fully is prepared to die at any time." Mark Twain
"When you arise in the morning, think of what a precious privilege it is to be alive – to breathe, to think, to enjoy, to love." Marcus Aurelius
"Life is pure adventure, and the sooner we realize that, the quicker we will be able to treat life as art." Maya Angelou
For more inspiring life quotes, be sure to check out: