55 Hustle Quotes To Keep You Motivated
The following collection of hustle quotes are a positive encouragement for achieving big goals, enjoying the journey, working hard, having a healthy motivation and determination in life.
What Does It Mean To 'Hustle'?
Hustle has a few different meanings (including to hurry or trick someone), but has become a very popular saying in the last few years with the emphasis on 'hustle culture'.
Hustle Culture
Hustle culture is a term used to describe a lifestyle where people are striving to go above and beyond for the purpose of succeeding. People who follow this 'hustle culture' do not settle for anything less than going all out.
However, it's important to note that this is not a form of workaholism – many people who are 'hustling' report being happy and stress-free. It is more about working hard with a clear idea of your goals – being proactive rather than reactive to life.
Hustle Quotes
Here are a great collection of the most popular quotes on 'hustle culture', for inspiration and encouragement:
"Winners embrace hard work. They love the discipline of it, the trade-off they're making to win. Losers, on the other hand, see it as punishment. And that's the difference." Lou Holtz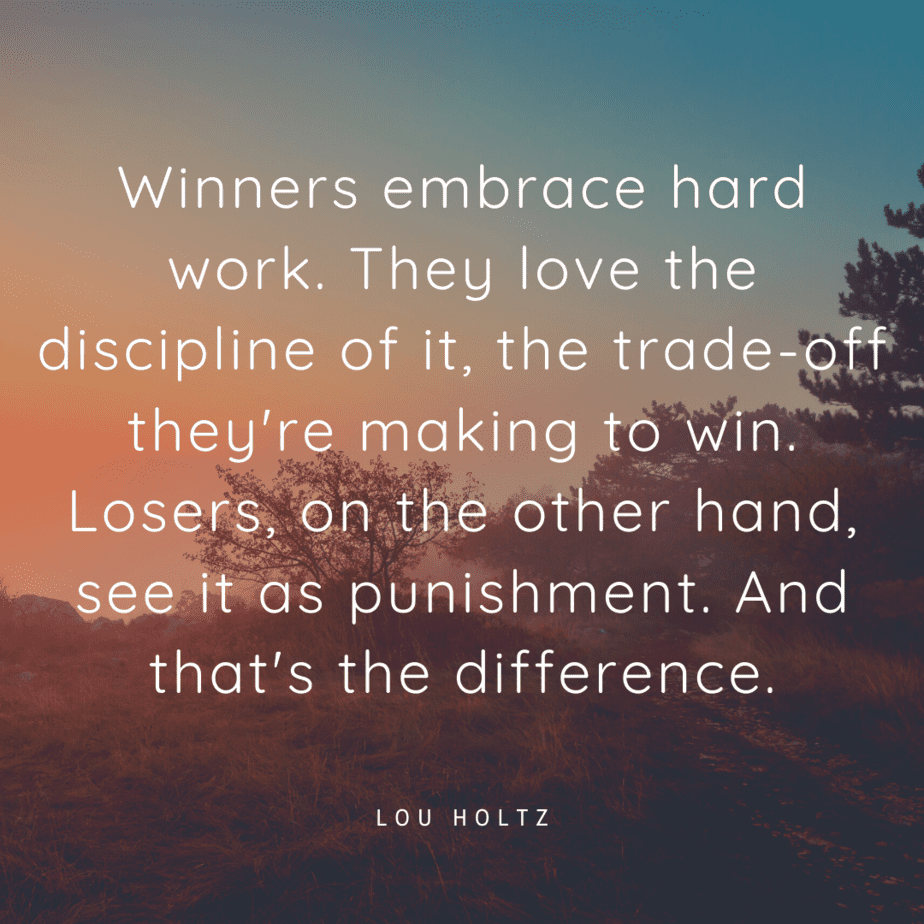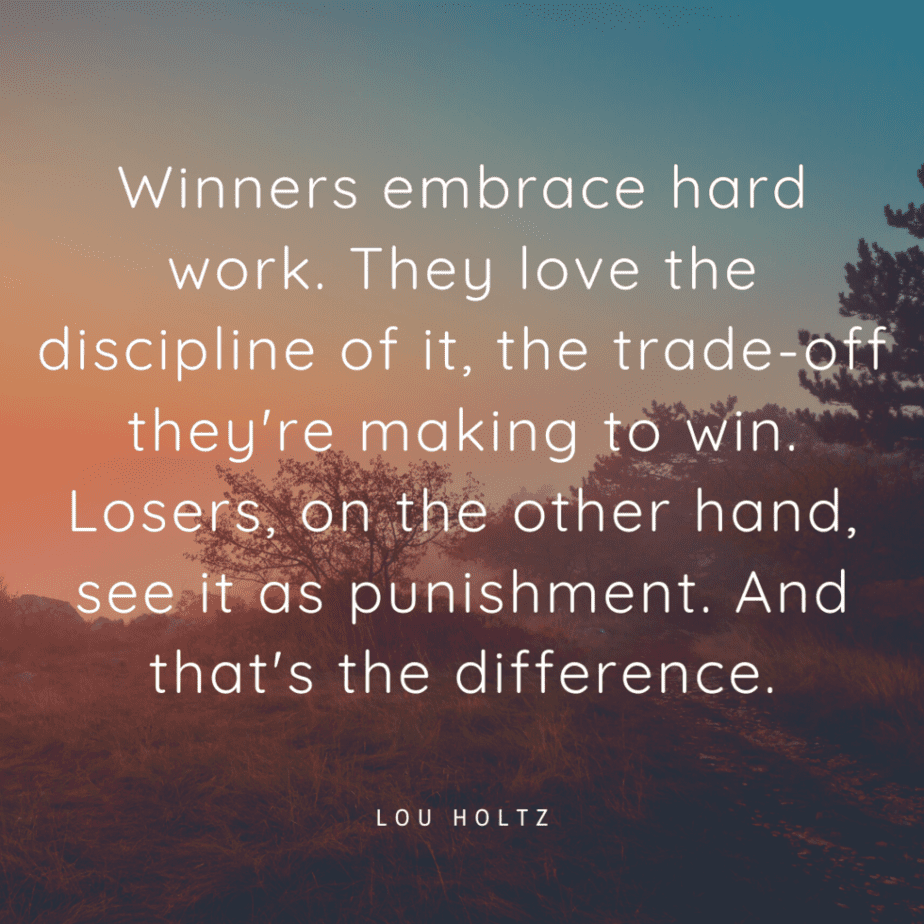 "When I was young, I observed that nine out of 10 things I did were failures. So, I did 10 times more work." George Bernard Shaw
"Contrary to popular opinion, the hustle is not a new dance step – it is an old business procedure." Fran Lebowitz
"Everyone is where they are at because they worked hard for it. Don't ever hate on someone's hustle. Just figure out how you can get there." Jo Koy
"Goals transform a random walk into a chase." Mihaly Csikszentmihalyi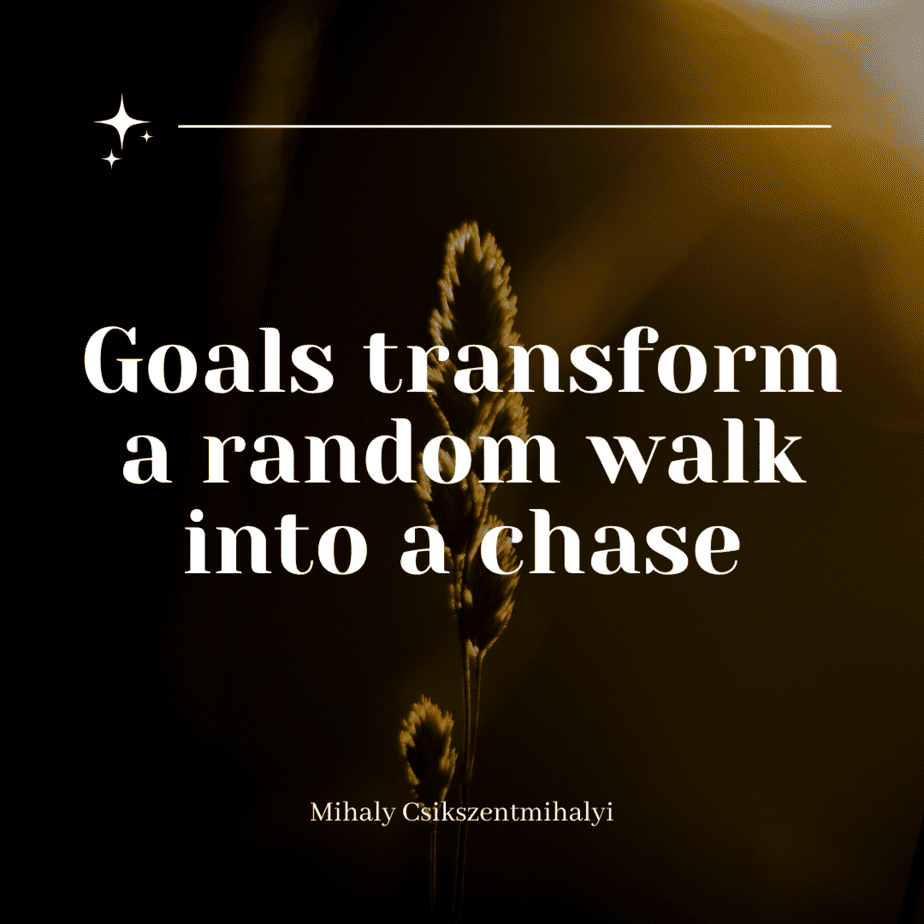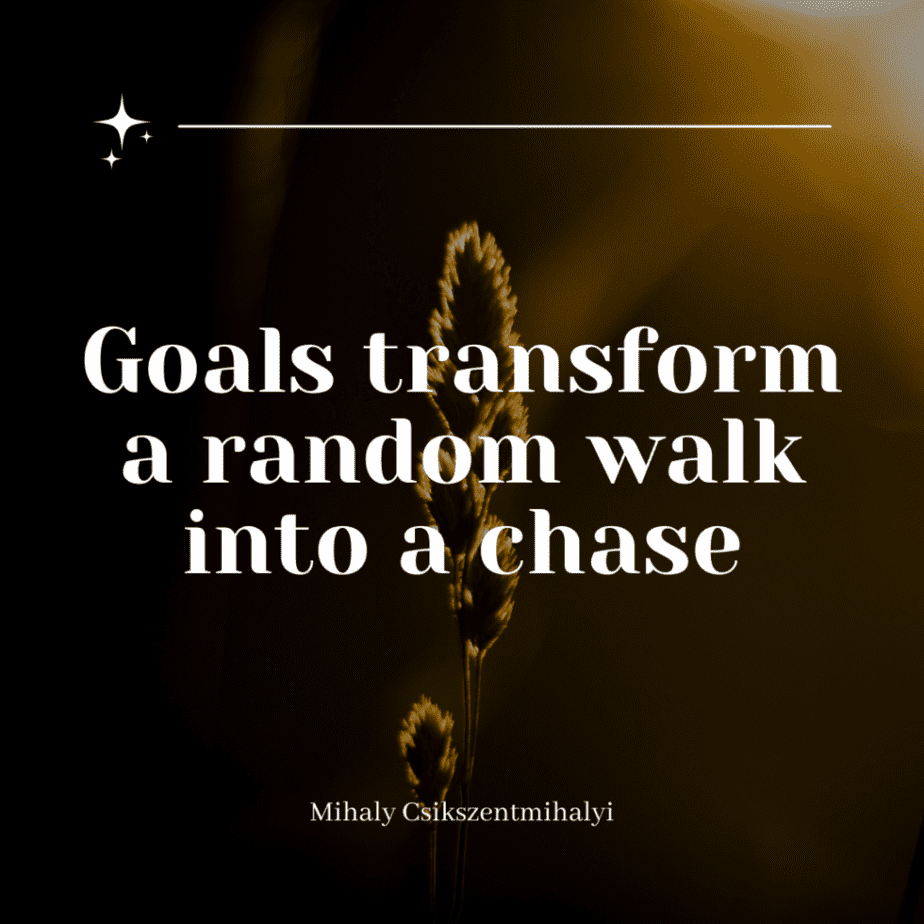 "Desire is the key to motivation, but it's determination and commitment to an unrelenting pursuit of your goal – a commitment to excellence – that will enable you to attain the success you seek." Mario Andretti
"Without hustle, talent will only carry you so far." Gary Vaynerchuk
"There are no secrets to success. It is the result of preparation, hard work, and learning from failure." Colin Powell
"Having the positive belief that it will all be O.K. just means that you hustle and make it work because failure is not even an option in your own mind." Natalie Massenet
"One way to keep momentum going is to have constantly greater goals." Michael Korda
"We all have dreams. But in order to make dreams come into reality, it takes an awful lot of determination, dedication, self-discipline, and effort." Jesse Owens
"Focused, hard work is the real key to success. Keep your eyes on the goal, and just keep taking the next step towards completing it. If you aren't sure which way to do something, do it both ways and see which works better." John Carmack
"Whatever you do, do with determination. You have one life to live; do your work with passion and give your best. Whether you want to be a chef, doctor, actor, or a mother, be passionate to get the best result." Alia Bhatt
"Perseverance is the hard work you do after you get tired of doing the hard work you already did." Newt Gingrich
"The price of success is hard work, dedication to the job at hand, and the determination that whether we win or lose, we have applied the best of ourselves to the task at hand." Vince Lombardi
"I do not know anyone who has got to the top without hard work. That is the recipe. It will not always get you to the top but should get you pretty near." Margaret Thatcher
"Keep your dreams alive. Understand to achieve anything requires faith and belief in yourself, vision, hard work, determination, and dedication. Remember all things are possible for those who believe." Gail Devers
"You just have to find that thing that's special about you that distinguishes you from all the others, and through true talent, hard work, and passion, anything can happen." Dr. Dre
Hustle And Grind Quotes
"Without hard work, nothing grows but weeds." Gordon B. Hinckley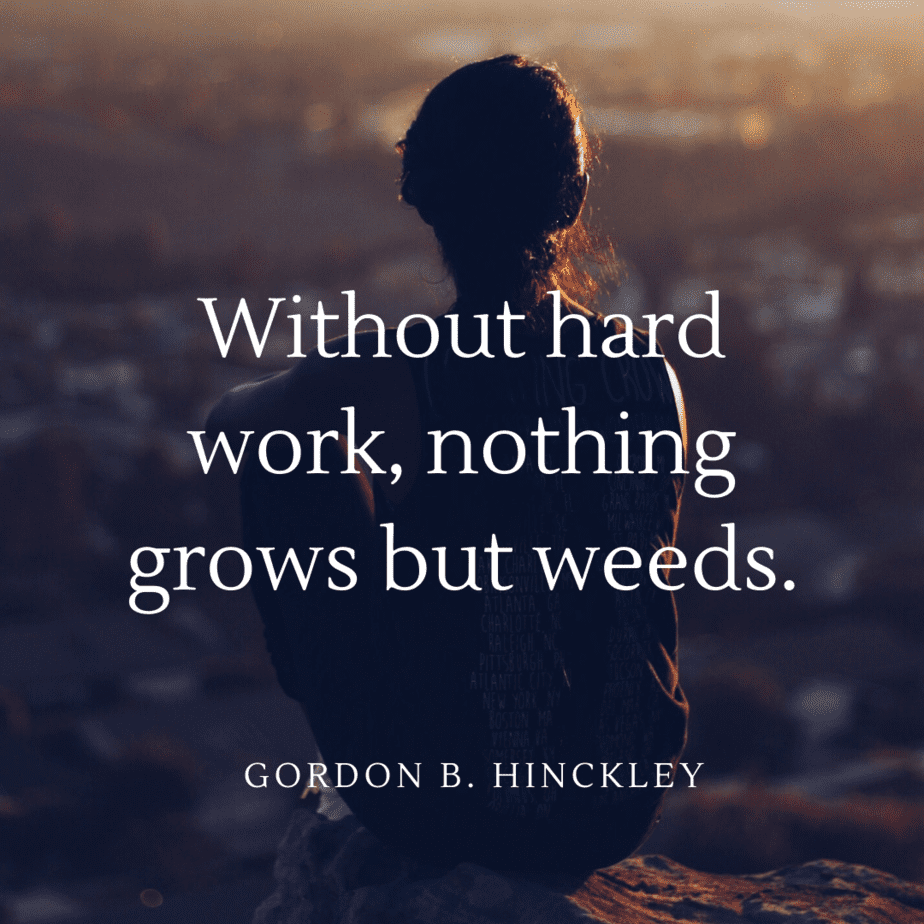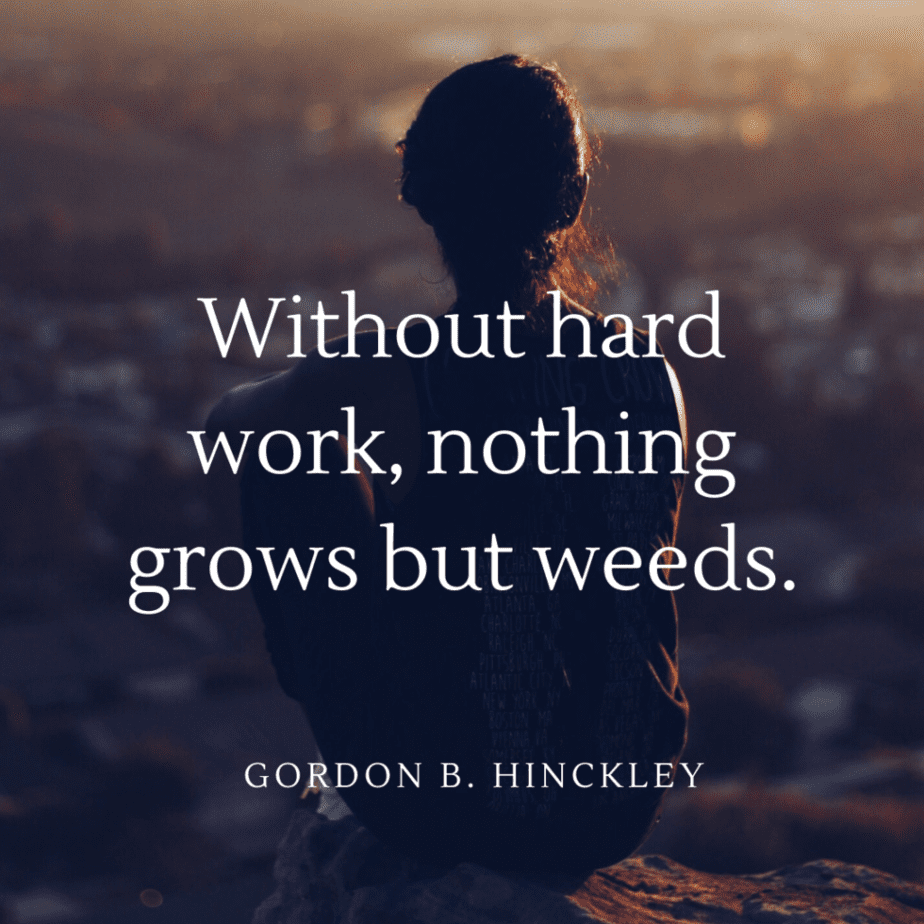 "The person who is waiting for something to turn up might start with their shirt sleeves." Garth Henrichs
"What you lack in talent can be made up with desire, hustle and giving 110 percent all the time." Don Zimmer
"Enjoy your sweat because hard work doesn't guarantee success, but without it you don't have a chance." Alex Rodriguez
"You don't learn to walk by following rules. You learn by doing and falling over." Richard Branson
"My legacy is that I will hustle and grind. No one will stop me from hustling. I'll be where God wants me to be." August Alsina
"If a man is called a street sweeper, he should sweep streets even as Michelangelo painted, or Beethoven composed music, or Shakespeare wrote poetry. He should sweep streets so well that all the hosts of heaven and Earth will pause to say, 'Here lived a great street sweeper who did his job well.'" Martin Luther King, Jr.
"You can achieve anything you put your mind and hard work to." Sara Sampaio
"Successful people maintain a positive focus in life no matter what is going on around them. They stay focused on their past successes rather than their past failures, and on the next action steps they need to take to get them closer to the fulfillment of their goals rather than all the other distractions that life presents to them." Jack Canfield
"Stay focused, go after your dreams and keep moving toward your goals." LL Cool J
"A lot of hard work is hidden behind nice things." Ralph Lauren
"I just think a hustler's ambition is that I never stop. I start off hustling and said I'll never stop hustling. An ambitious hustler is the one to hustle the hustlers. When I grew up, my heroes were hustlers. Now I'm their hero." Young Jeezy
"With hard work and effort, you can achieve anything." Antoine Griezmann
"Success isn't always about greatness. It's about consistency. Consistent hard work leads to success. Greatness will come." Dwayne Johnson
"When it comes to how we fare in the marathon of life, effort counts tremendously." Angela Duckworth
"If you are going to achieve excellence in big things, you develop the habit in little matters. Excellence is not an exception; it is a prevailing attitude." Colin Powell
"Set your goals high, and don't stop till you get there." Bo Jackson
"The most essential factor is persistence – the determination never to allow your energy or enthusiasm to be dampened by the discouragement that must inevitably come." James Whitcomb Riley
"What you get by achieving your goals is not as important as what you become by achieving your goals." Zig Ziglar
"My success was due to good luck, hard work, and support and advice from friends and mentors. But most importantly, it depended on me to keep trying after I had failed." Mark Warner
Best Hustle Quotes
"Greatness only comes before hustle in the dictionary." Ross Simmonds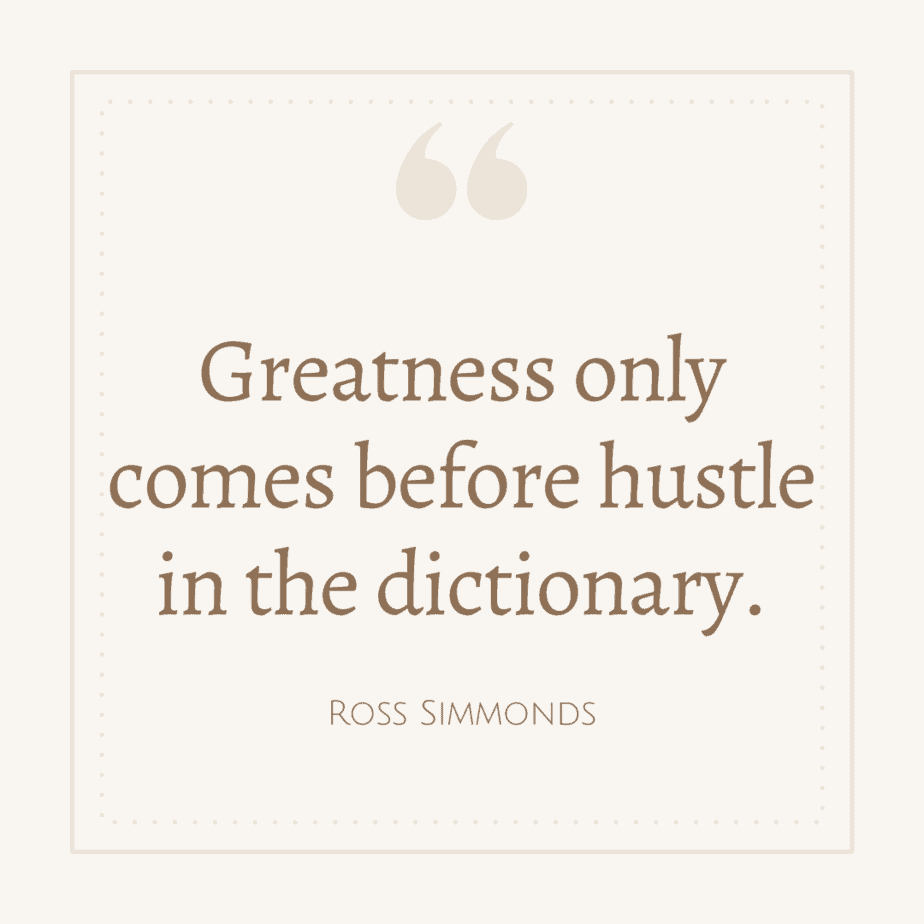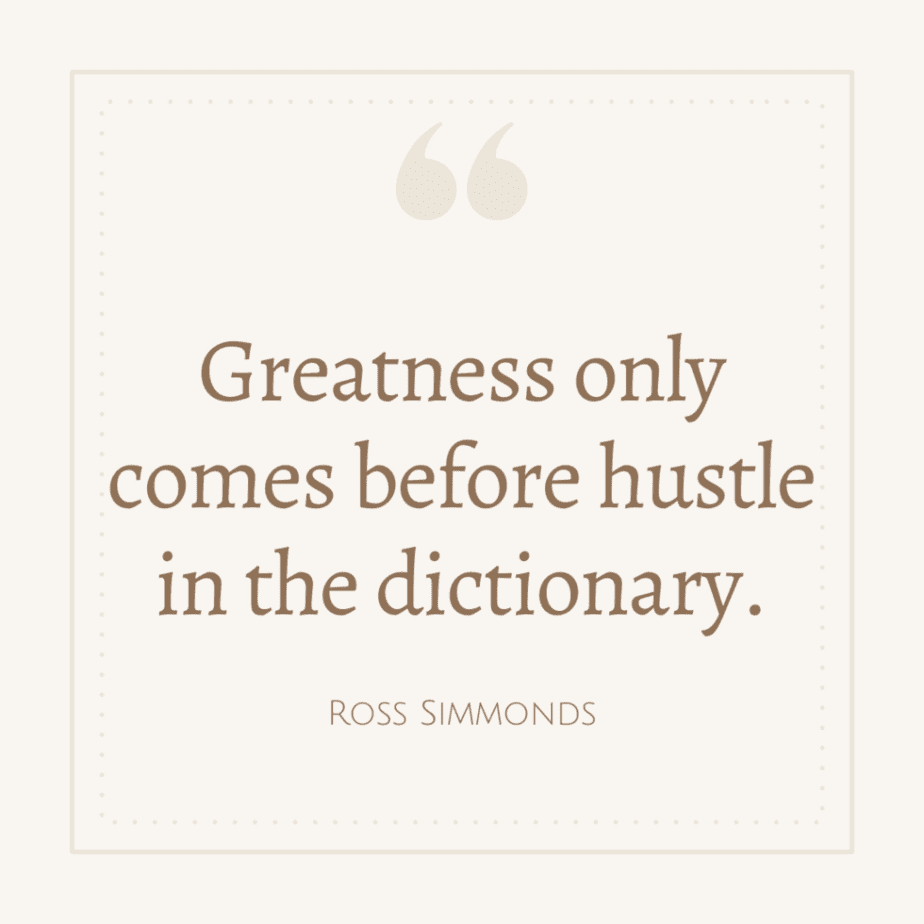 "Once you have commitment, you need the discipline and hard work to get you there." Haile Gebrselassie
"If four things are followed – having a great aim, acquiring knowledge, hard work, and perseverance – then anything can be achieved." A. P. J. Abdul Kalam
"Self-belief and hard work will always earn you success." Virat Kohli
"Give your dreams all you've got, and you'll be amazed at the energy that comes out of you." William James
"You've done it before, and you can do it now. See the positive possibilities. Redirect the substantial energy of your frustration and turn it into positive, effective, unstoppable determination." Ralph Marston
"Nothing in this world can take the place of persistence. Talent will not: nothing is more common than unsuccessful men with talent. Genius will not; unrewarded genius is almost a proverb. Education will not: the world is full of educated derelicts. Persistence and determination alone are omnipotent." Calvin Coolidge
"A winner is someone who recognizes his God-given talents, works his tail off to develop them into skills, and uses these skills to accomplish his goals." Larry Bird
"I learned the value of hard work by working hard." Margaret Mead
"Go big or go home. Because it's true. What do you have to lose?" Eliza Dushku
"What you lack in talent can be made up with desire, hustle and giving 110% all the time." Don Zimmer
"Setting goals is the first step in turning the invisible into the visible." Tony Robbins
"Everybody wants to be famous, but nobody wants to do the work. I live by that. You grind hard so you can play hard. At the end of the day, you put all the work in, and eventually it'll pay off. It could be in a year; it could be in 30 years. Eventually, your hard work will pay off." Kevin Hart
"If you have an idea of what you want to do in your future, you must go at it with almost monastic obsession, be it music, the ballet or just a basic degree. You have to go at it single-mindedly and let nothing get in your way." Henry Rollins
"Everyone's like, 'overnight sensation.' It's not overnight. It's years of hard work." Margot Robbie
"Talent is cheaper than table salt. What separates the talented individual from the successful one is a lot of hard work." Stephen King
"Hard work spotlights the character of people: some turn up their sleeves, some turn up their noses, and some don't turn up at all." Sam Ewing
Just like you, we're motivated to work hard and hustle around here. We have big goals and we're willing to work tirelessly until they are accomplished. If you're interested in more inspirational quotes and motivational words, be sure to check out: