40 Goal Getter Quotes To Inspire Action
What is a goal getter?
A goal getter is a person who continuously sets new goals in life and actively works towards achieving them. A goal getter is not always 100% motivated, and is not without failures and setbacks, but goal getters will always get back up, adjust where needed and keep on going.
A goal getter is:
Driven
Positive
Enthusiastic
Consistent
Confident
Adaptable
Resourceful
Persistent
Goal Getter Quotes
The following collection of motivational quotes all have these goal getter qualities in mind. Want to become more of a 'goal getter'? Then be inspired by the following quotes and sayings to help you on your journey:
"We are driven by five genetic needs: survival, love and belonging, power, freedom, and fun." William Glasser
"The road to success and the road to failure are almost exactly the same." Colin R. Davis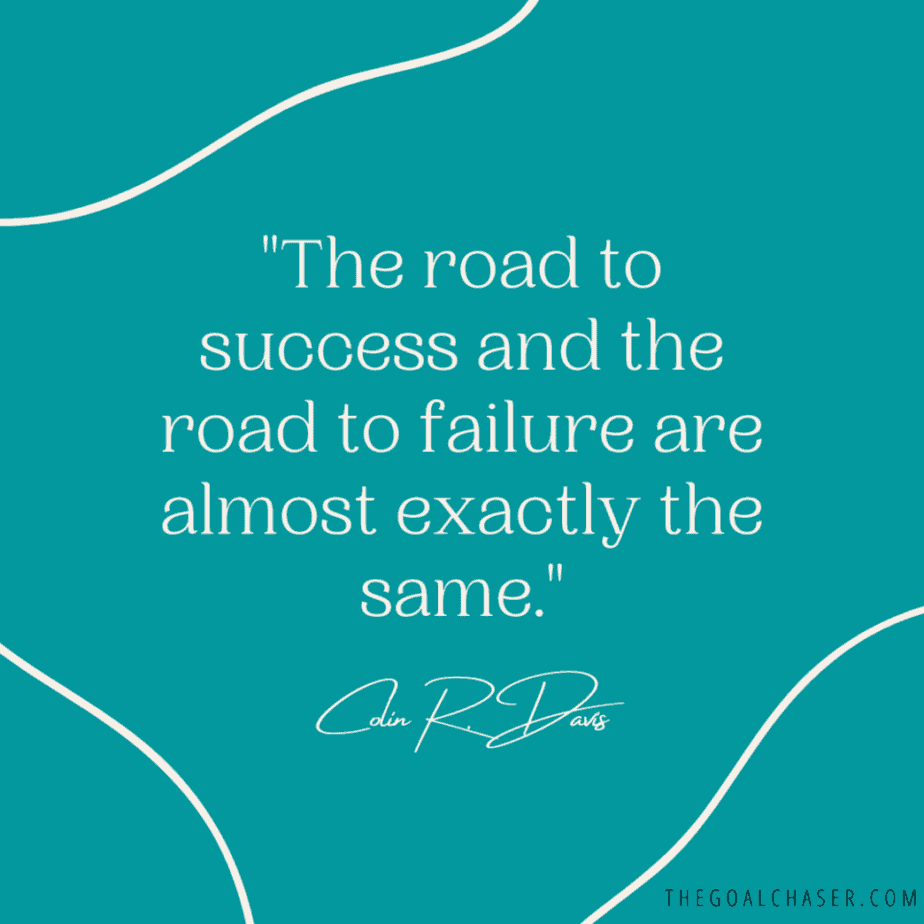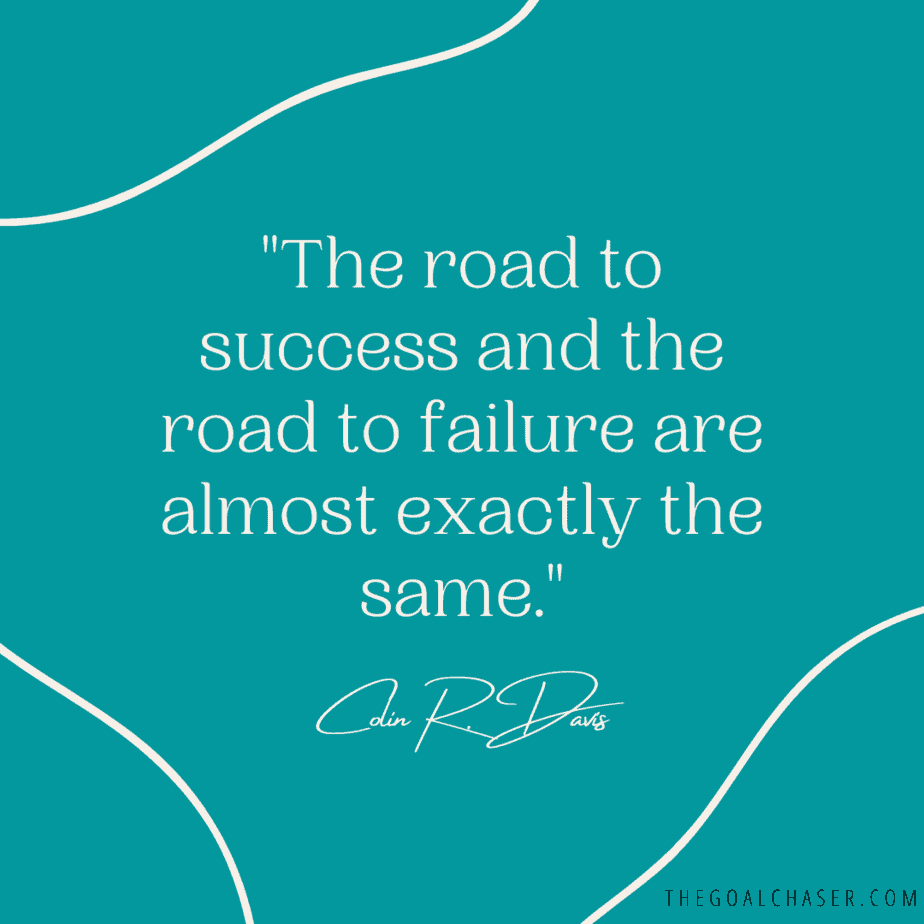 "My biggest motivation? Just to keep challenging myself. I see life almost like one long University education that I never had — every day I'm learning something new." Richard Branson
"I have not failed. I've just found 10,000 ways that won't work." Thomas Edison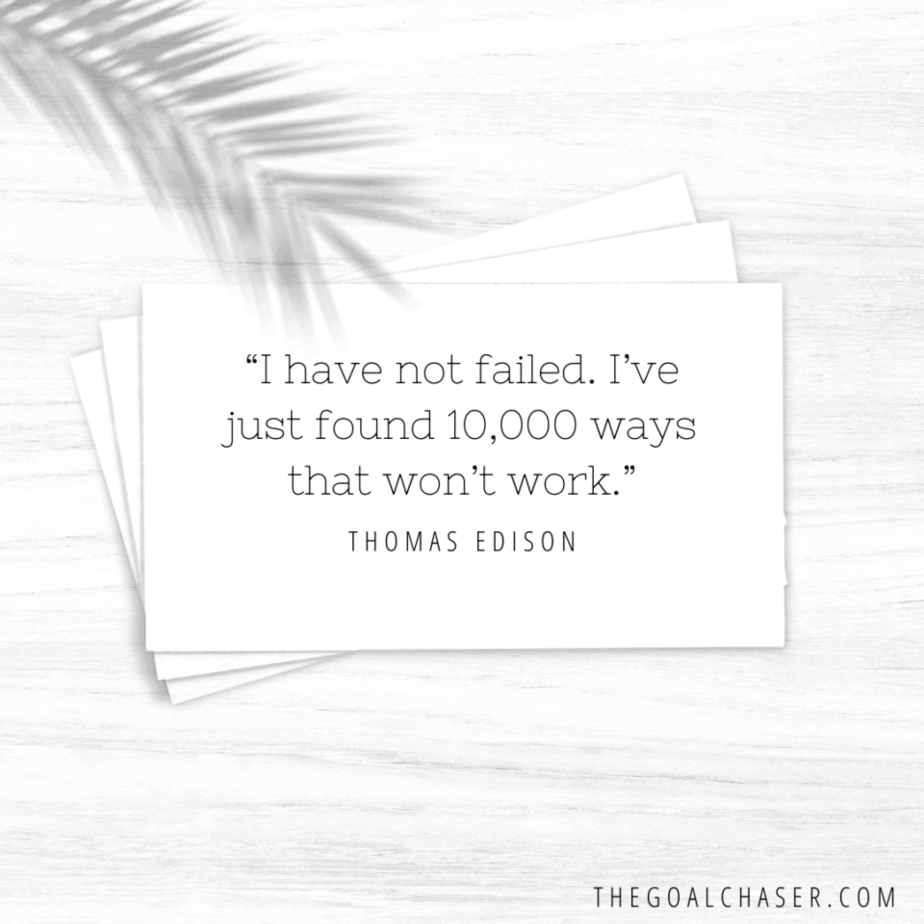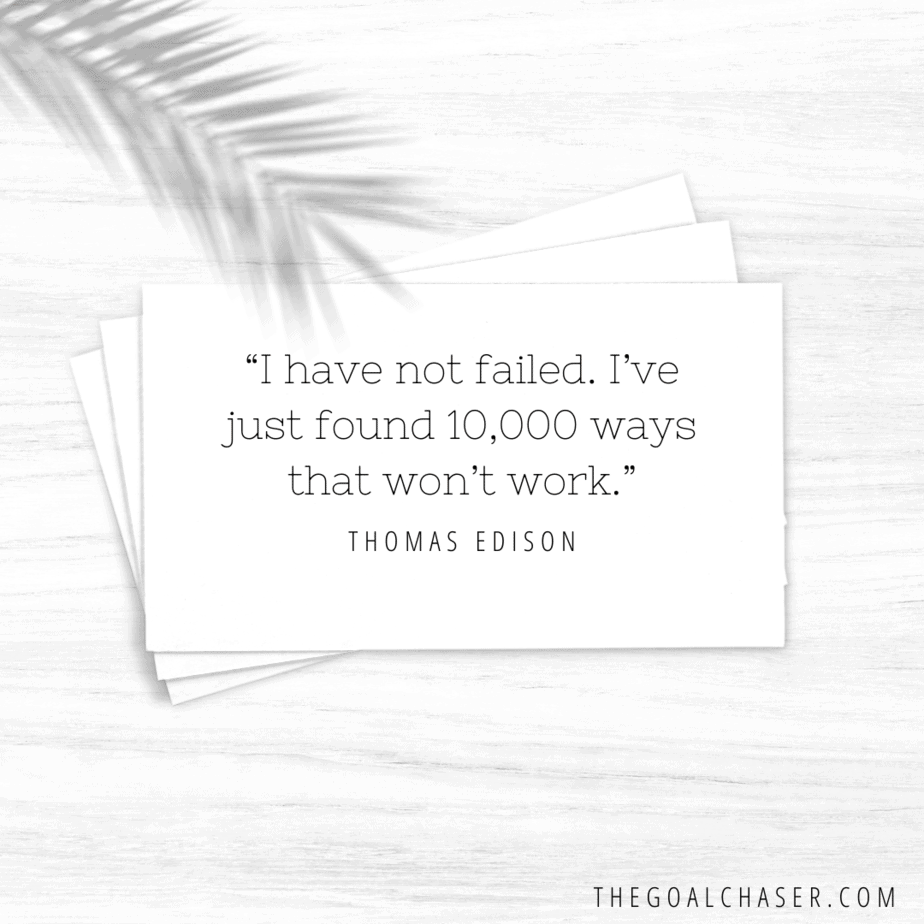 "Winners never quit and quitters never win." Vince Lombardi
"A nail is driven out by another nail. Habit is overcome by habit." Desiderius Erasmus
"Nothing great was ever achieved without enthusiasm." Ralph Waldo Emerson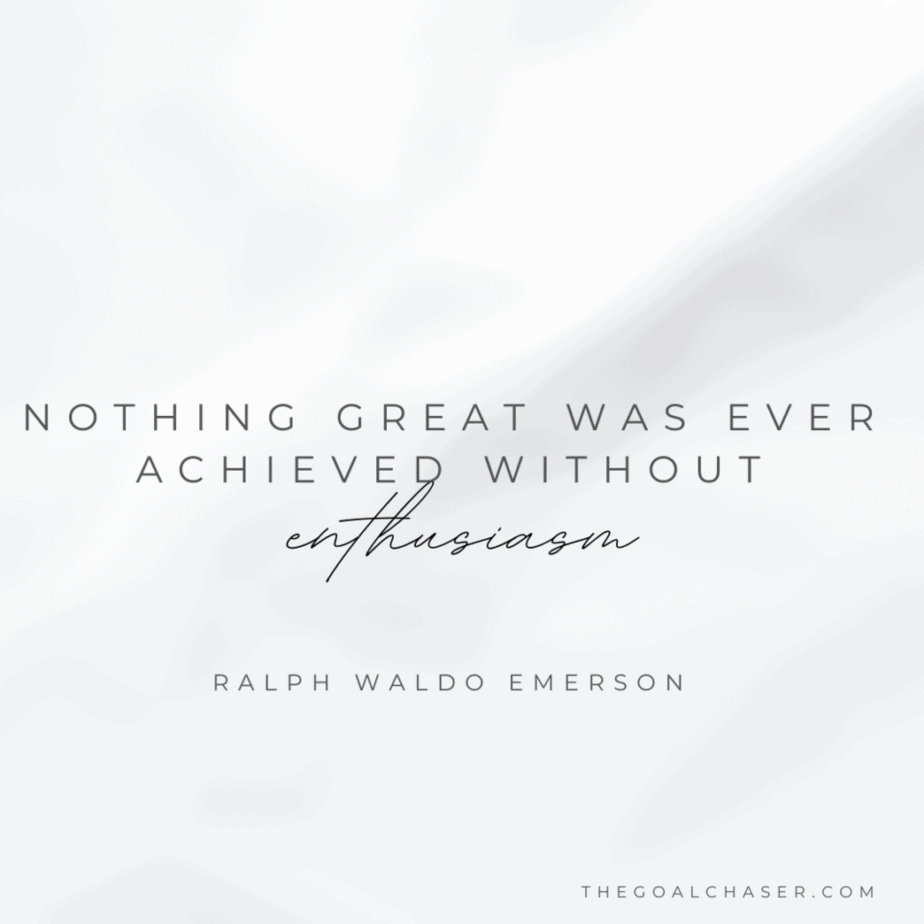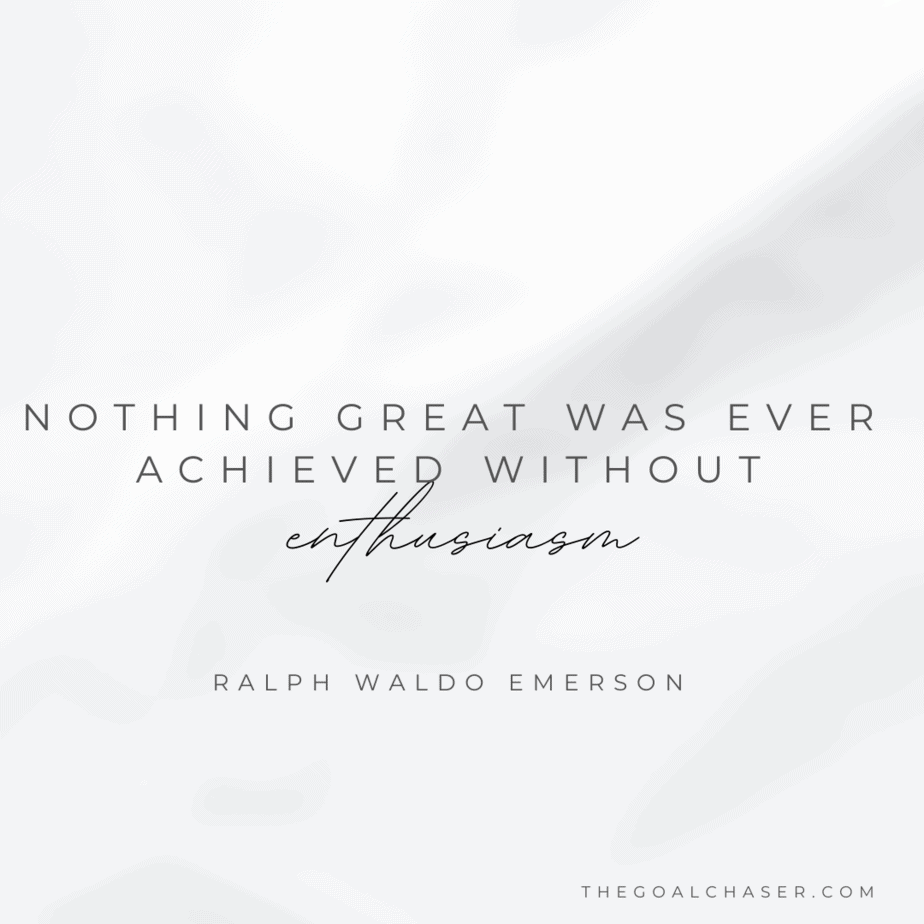 "Today is life-the only life you are sure of. Make the most of today. Get interested in something. Shake yourself awake. Develop a hobby. Let the winds of enthusiasm sweep through you. Live today with gusto." Dale Carnegie
"Have the end in mind and every day make sure you're working towards it." Ryan Allis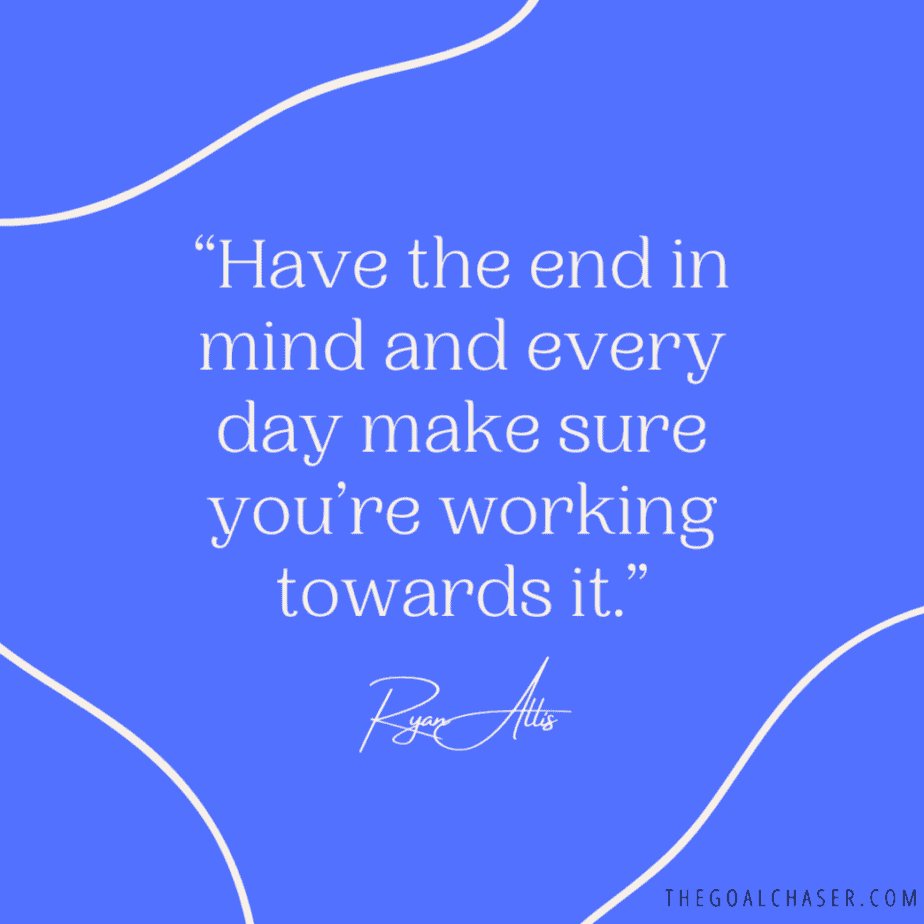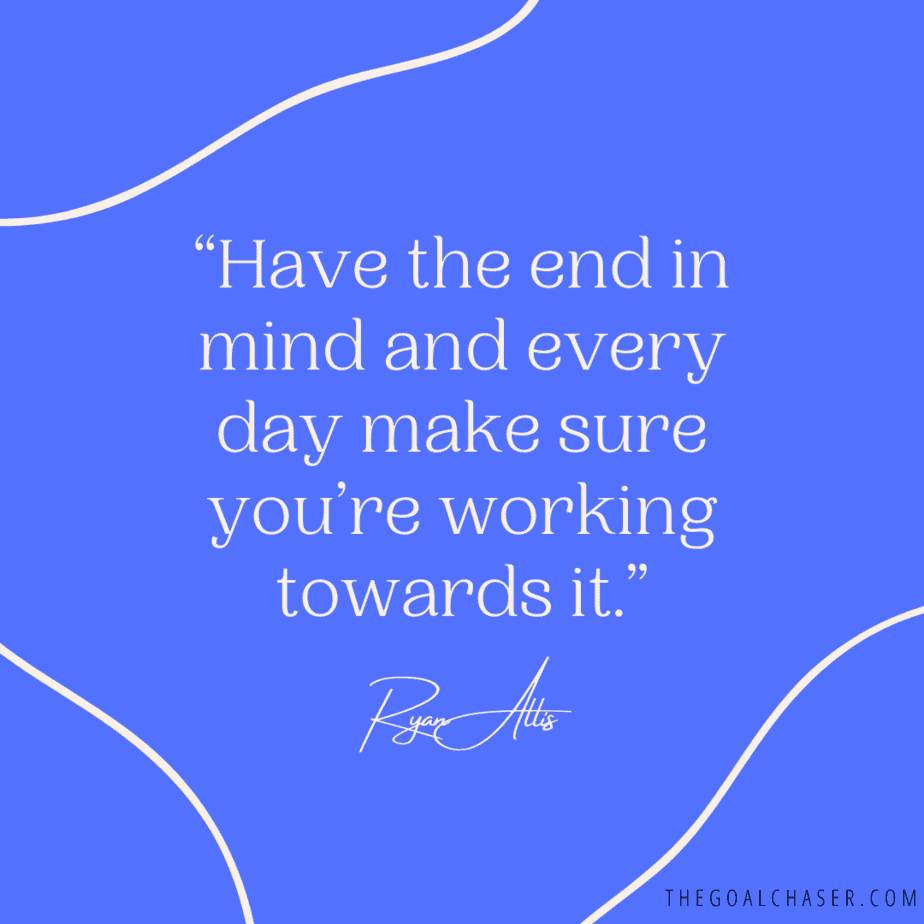 "Fearlessness is like a muscle. I know from my own life that the more I exercise it the more natural it becomes to not let my fears run me." Arianna Huffington
"Your time is limited, so don't waste it living someone else's life. Don't be trapped by dogma – which is living with the results of other people's thinking. Don't let the noise of other's opinions drown out your own inner voice. And most important, have the courage to follow your heart and intuition. They somehow already know what you truly want to become. Everything else is secondary." Steve Jobs
"Success is the sum of small efforts – repeated day in and day out." Robert Collier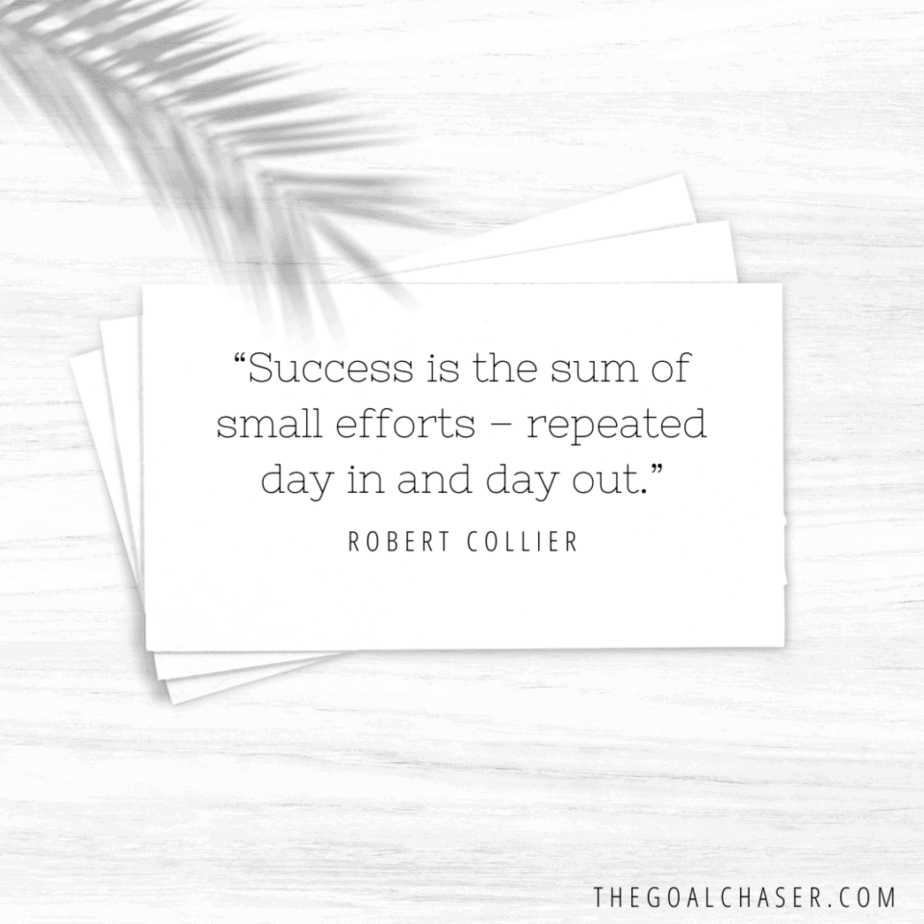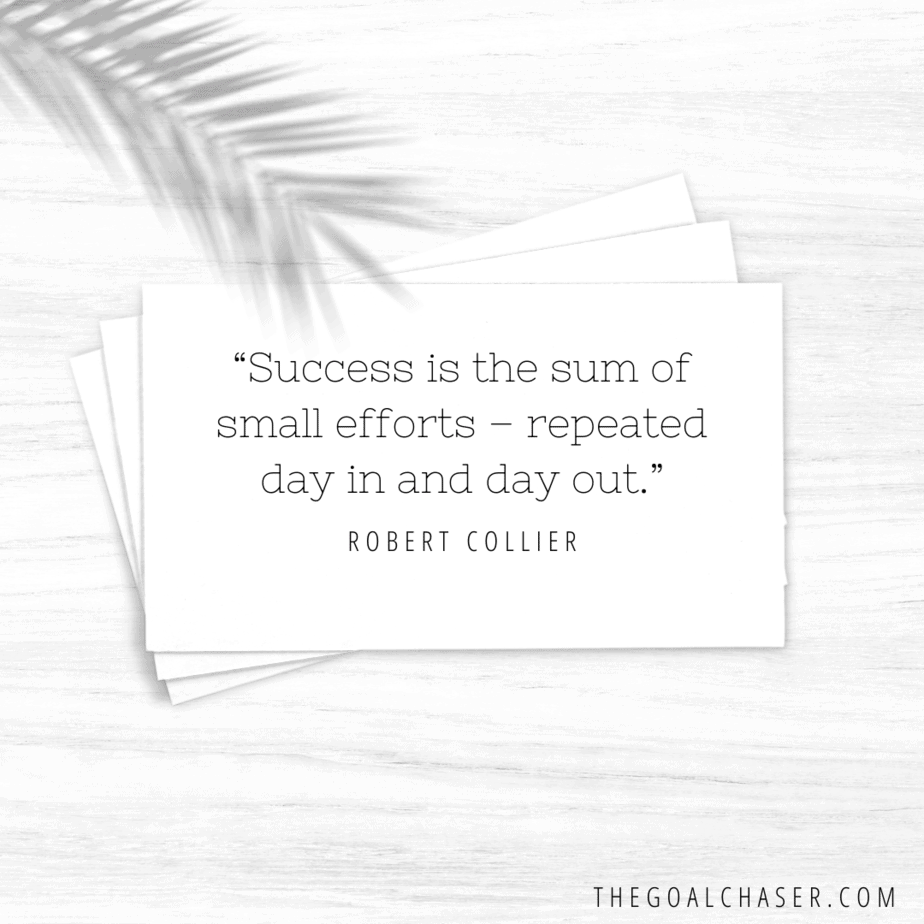 "In the realm of ideas everything depends on enthusiasm… in the real world all rests on perseverance." Johann Wolfgang von Goethe
"Good ideas are not adopted automatically. They must be driven into practice with courageous impatience." Hyman Rickover
"The size of your success is measured by the strength of your desire; the size of your dream; and how you handle disappointment along the way." Robert Kiyosaki
"Success isn't always about greatness. It's about consistency. Consistent hard work leads to success. Greatness will come." Dwayne Johnson
"Fail often so you can succeed sooner." Tom Kelley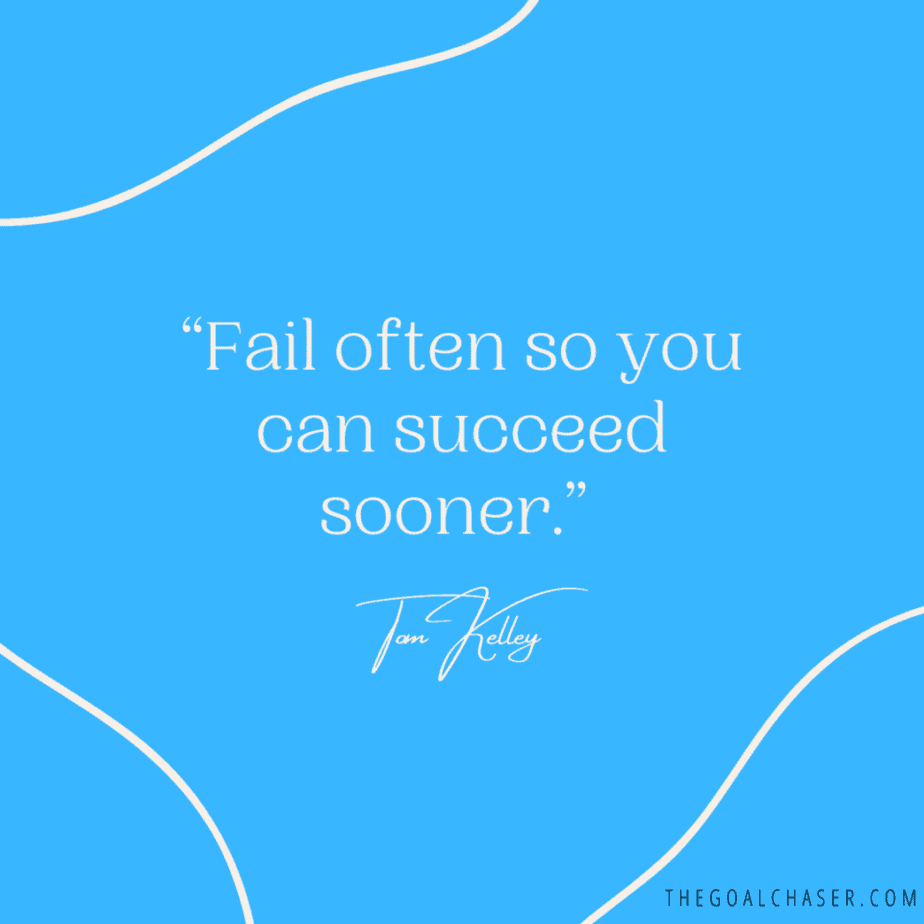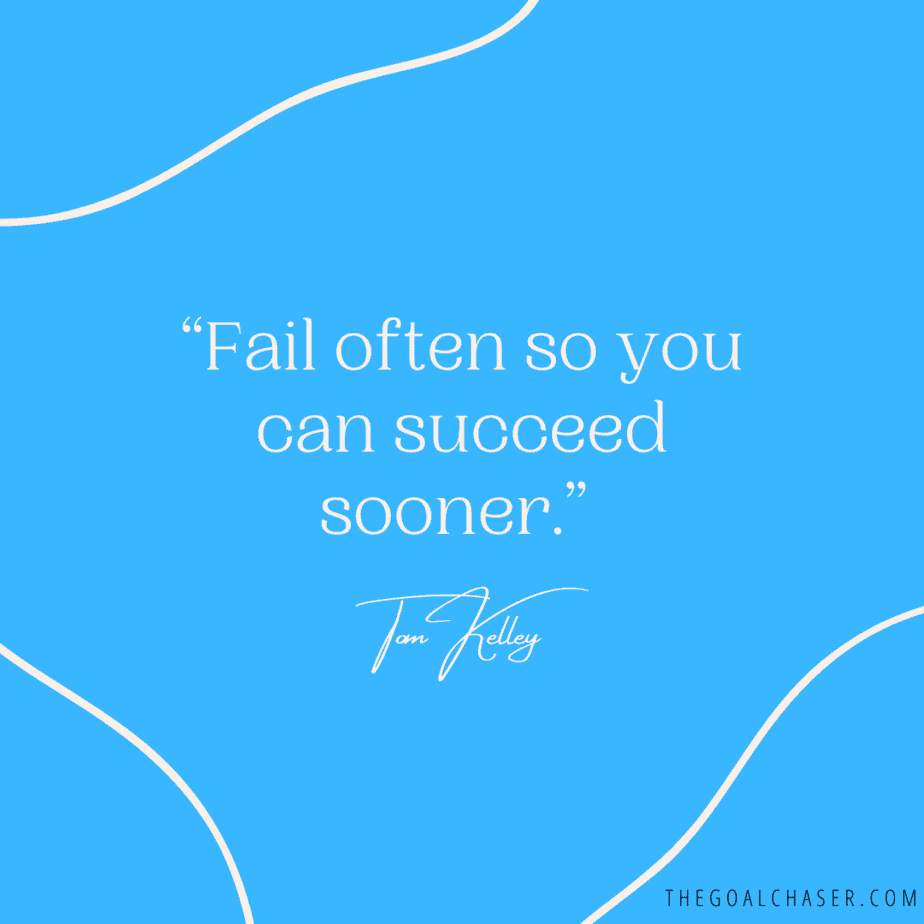 "Genius is 1% inspiration, and 99% perspiration." Thomas Edison
"Opportunities don't happen. You create them." Chris Grosser
"Don't limit yourself. Many people limit themselves to what they think they can do. You can go as far as your mind lets you. What you believe, remember, you can achieve." Mary Kay Ash
Go Getter Quotes
"Human progress has always been driven by a sense of adventure and unconventional thinking." Andre Geim
"With consistency and reps and routine you're going to achieve your goals and get where you want to be." Mandy Rose
"Whatever the mind can conceive and believe, the mind can achieve." Napoleon Hill
"Don't be afraid to give up the good to go for the great." John D. Rockefeller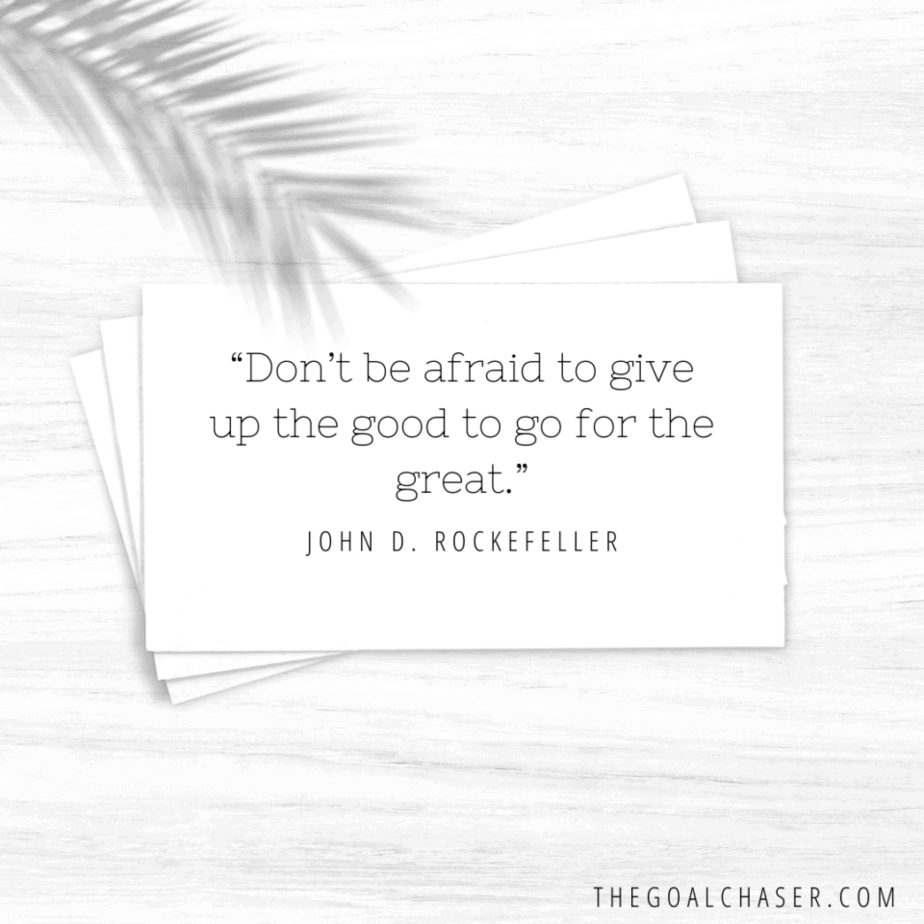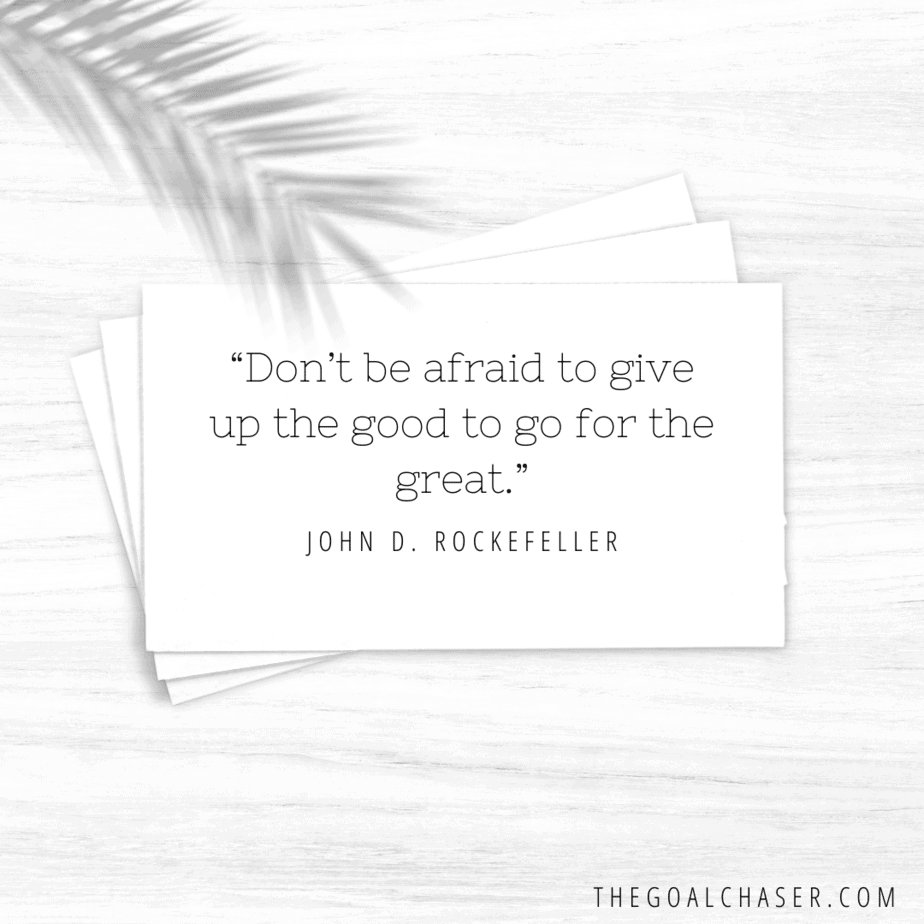 "Every time you state what you want or believe, you're the first to hear it. It's a message to both you and others about what you think is possible. Don't put a ceiling on yourself." Oprah Winfrey
"Keep on going, and the chances are that you will stumble on something, perhaps when you are least expecting it. I never heard of anyone ever stumbling on something sitting down." Charles F. Kettering
"Twenty years from now you will be more disappointed by the things that you didn't do than by the ones you did do. So, throw off the bowlines. Sail away from the safe harbor. Catch the trade winds in your sails. Explore. Dream. Discover." Mark Twain
"If you are not willing to risk the usual, you will have to settle for the ordinary." Jim Rohn
"When you look at people who are successful, you will find that they aren't the people who are motivated but have consistency in their motivation". Arsene Wenger
"I find that the harder I work, the more luck I seem to have." Thomas Jefferson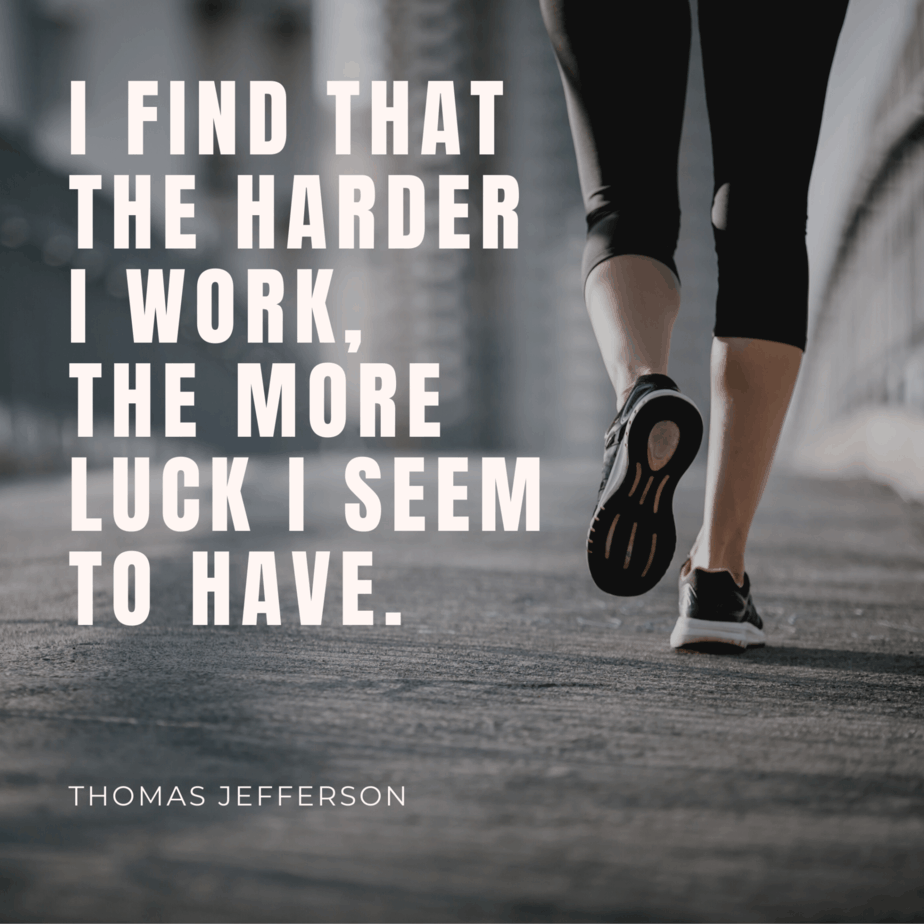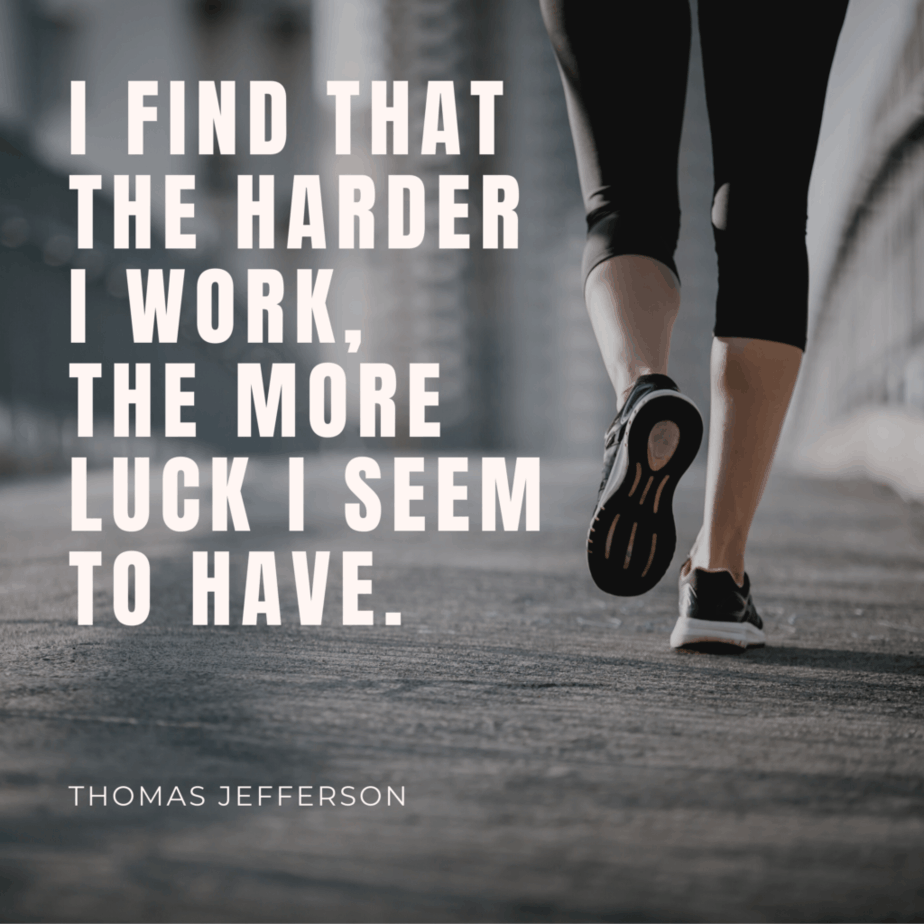 "The way to get started is to quit talking and begin doing." Walt Disney
"When I'm old and dying, I plan to look back on my life and say 'wow, that was an adventure,' not 'wow, I sure felt safe.'" Tom Preston-Werner
"I wake up every morning feeling lucky – which is driven by fear, no doubt, since I know it could all go away." Natasha Richardson
"When you find an idea that you just can't stop thinking about, that's probably a good one to pursue." Josh James
"There is only one success – to be able to spend your life in your own way." Christopher Morley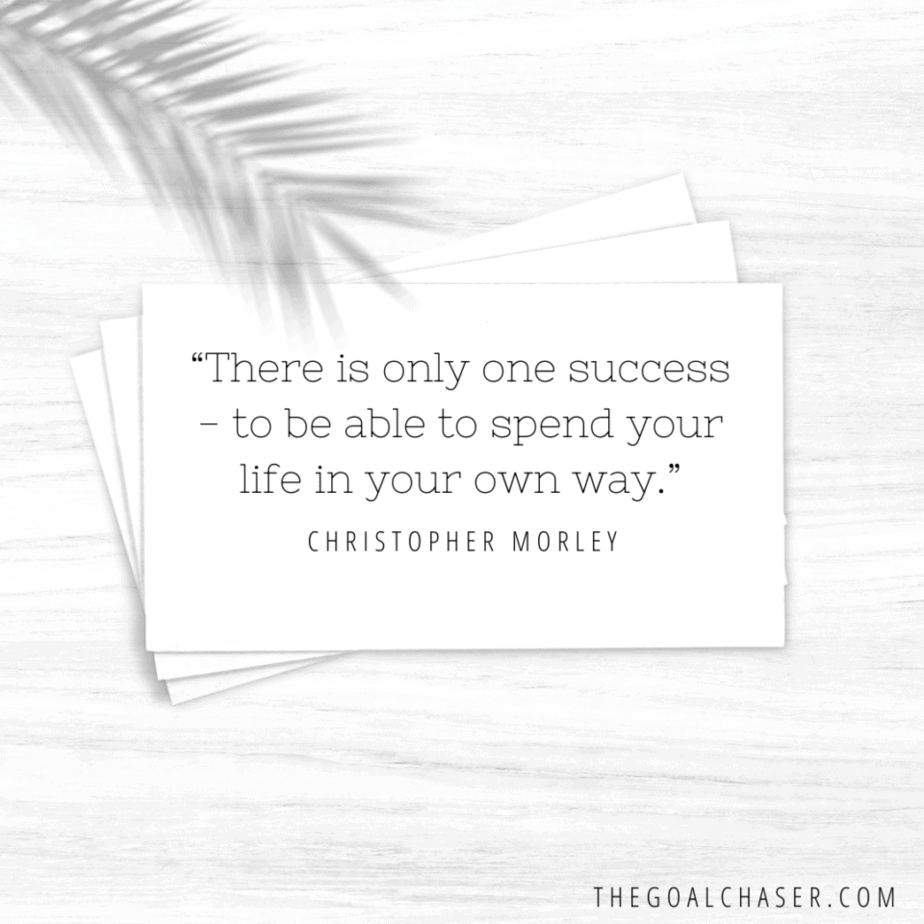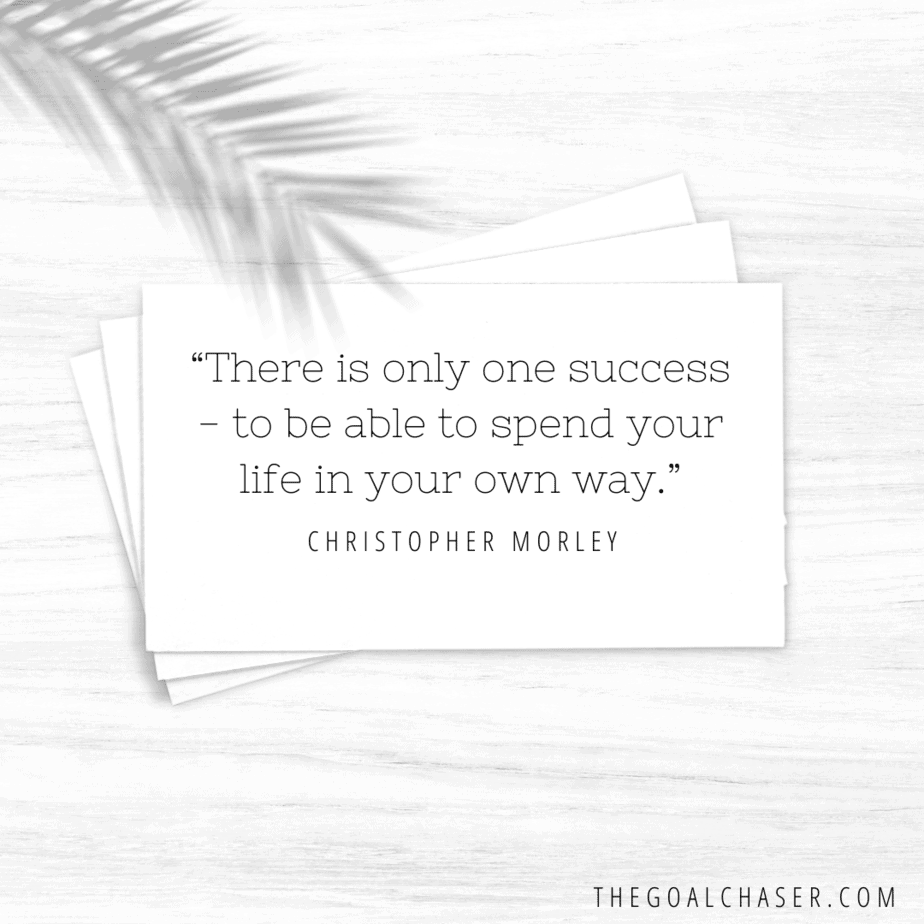 "Would you like me to give you a formula for success? It's quite simple, really: Double your rate of failure. You are thinking of failure as the enemy of success. But it isn't at all. You can be discouraged by failure or you can learn from it, so go ahead and make mistakes. Make all you can. Because remember that's where you will find success." Thomas J. Watson
"If you don't drive your business, you will be driven out of business." B. C. Forbes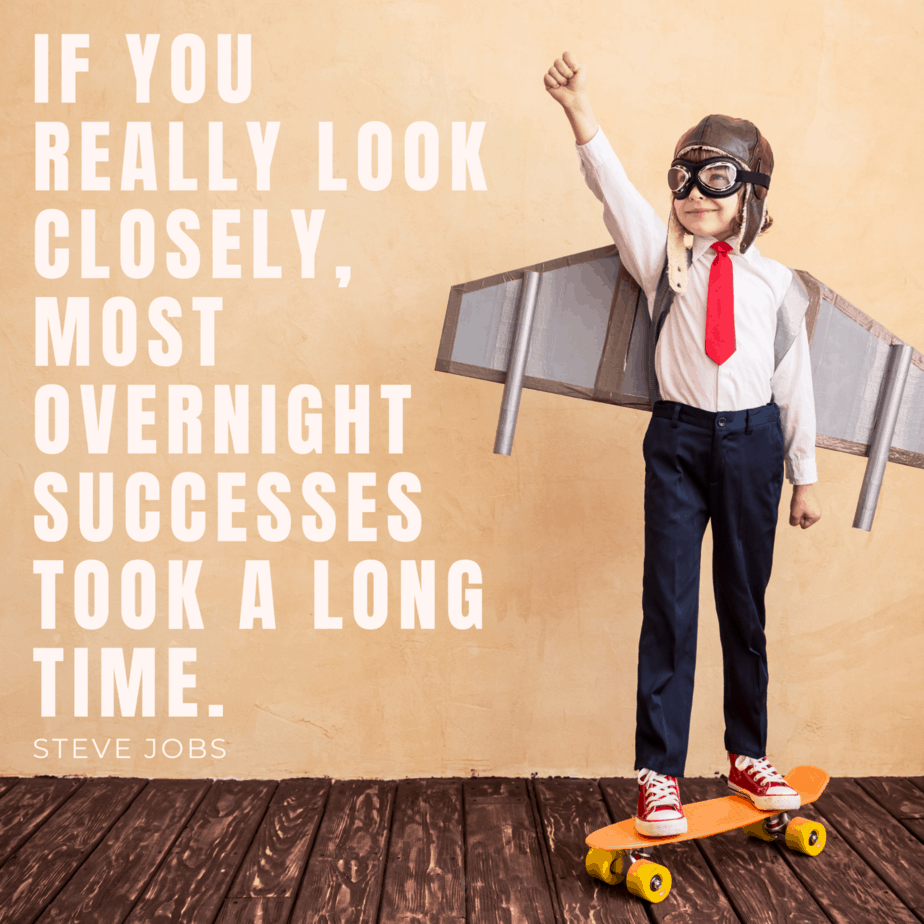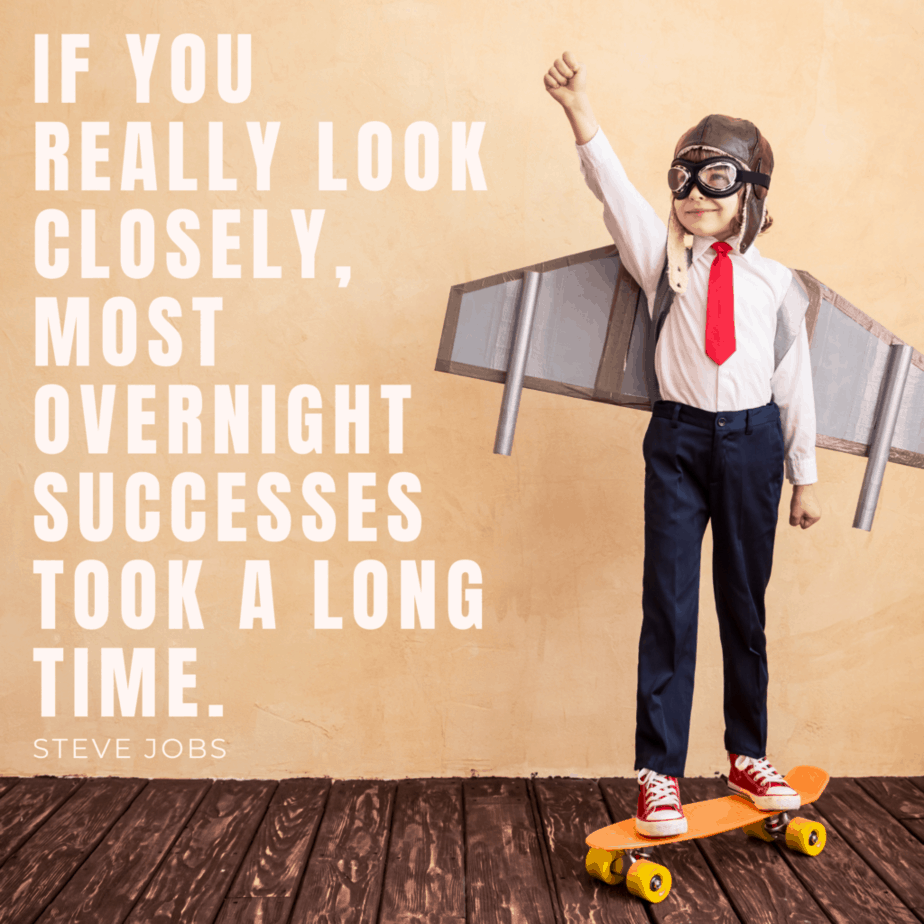 "If you really look closely, most overnight successes took a long time." Steve Jobs
"I knew that if I failed I wouldn't regret that, but I knew the one thing I might regret is not trying." Jeff Bezos
"There are no secrets to success. It is the result of preparation, hard work, and learning from failure." Colin Powell
Looking for more motivational words and positive quotes?: