8 Short Motivational Speeches – For A Quick Boost!
Do you love motivational speeches but sometimes don't have the time to listen to an hour-long speech? Well you're in luck.
Here are 8 very short motivational speeches – all under 7 minutes – that are still inspiring, will still provide a motivational punch, but they won't keep you long.
Some are snippets of the full speech and you can check these out in more detail if they appeal to you.
Short Motivational Speeches for when you're short on time:
​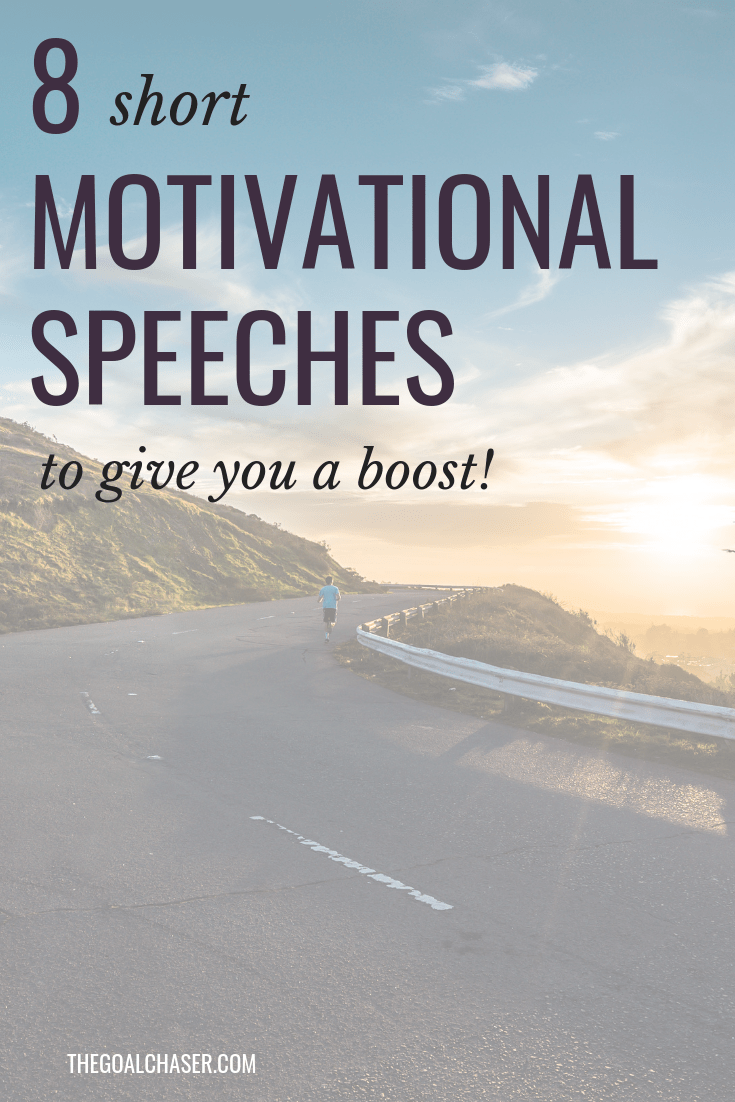 1. Tim Minchin '9 Life Lessons'
Tim Minchin has a unique sense of humour and this excerpt from his UWA Speech is a great talk about 9 life lessons to motivate and inspire.
​2. Twenty One Pilots 'Acceptance Speech 59th GRAMMYs'
A quick but inspiring acceptance speech from Tyler Joseph and Josh Dun, in underwear, because, well… "Anyone from anywhere can do anything".
3. Will Smith: snippet from The Pursuit of Happyness (2007)
From the movie The Pursuit of Happyness, Will Smith's character explains to his young son that he shouldn't listen to what other people say he can or can't do and that he should always strive for what he dreams of. Powerful.
​4. Peter Dinklage 'Don't Wait'
Actor Peter Dinklage, of Game of Thrones fame, provides an inspiring speech about not waiting until you are ready, the possibility of failing, trying again and failing… again.
​5. Matthew McConaughey winning Best Actor at the 86th Oscars
A great acceptance speech that turns into a motivational speech about the importance of 3 things each day: "something to look up to, something to look forward to and something to chase":
​6. Lou Holtz 'The 3 Rules to a Less Complicated Life'
Anything that esteemed coach Lou Holtz says, seems to be motivational.
Here is a short speech about making life less complicated. "Something to do, someone to love, someone to believe in and something to hope for".
7. Shia LaBeouf "Just Do It" Motivational Speech
Okay, this one is a short clip that was actually part of a London arts college project.
Regardless, it's a loud, dramatic 'just do it' rant that may be your cup of tea? Check your sound though, it is loud!
8. Oprah Winfrey 'The Secret of My Success'
A short clip of Oprah discussing the secrets of her success as she is interviewed at Stanford Graduate School of Business – and they aren't the typical 'secrets' to success:
Looking for more short motivational speeches? Check out these posts: