44 Inspiring Good Night Quotes (with Calming Images)
Goodnight quotes
Reading an inspiring quote at the end of a long day can be a great way to wind down and regroup.
It can also be a nice way to keep in touch with a friend or loved one, by sending them a goodnight quote or saying. To let them know you are thinking of them or to inspire them if they've had a tough day.
"Day is over, night has come. Today is gone, what's done is done. Embrace your dreams, through the night. Tomorrow comes with a whole new light." George Orwell
Inspirational good night quotes
When you're looking for an inspiring quote or saying (either for yourself or to send to a friend) then the following collection is perfect.
Rather than 'gloss over' bad days, these quotes will inspire you (or others) to see that tomorrow is a new day:
"Even the darkest night will end, and the sun will rise." Catherine Drinker Bowen
"Night is always darker before the dawn and life is the same, the hard times will pass, everything will get better and sun will shine brighter than ever." Ernest Hemingway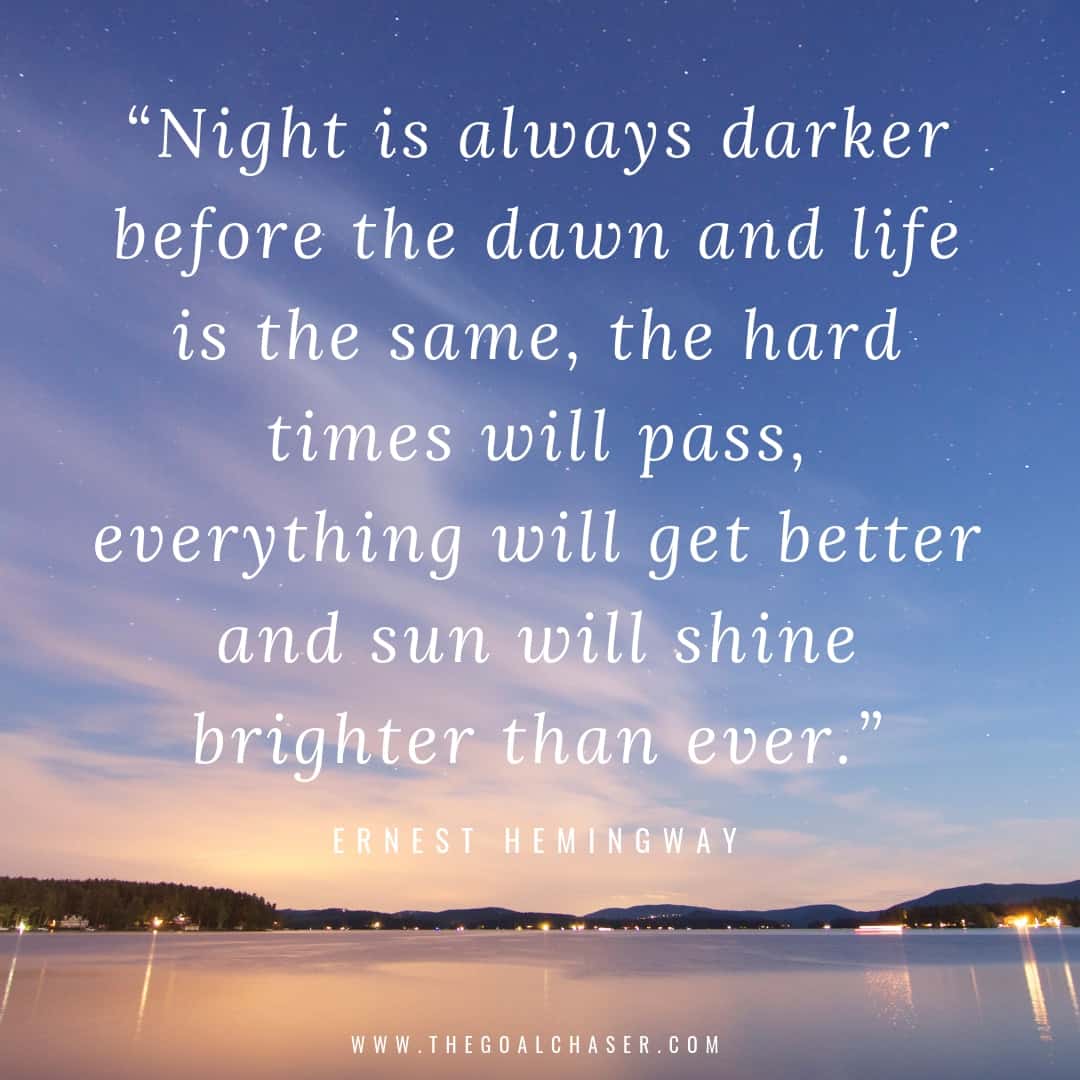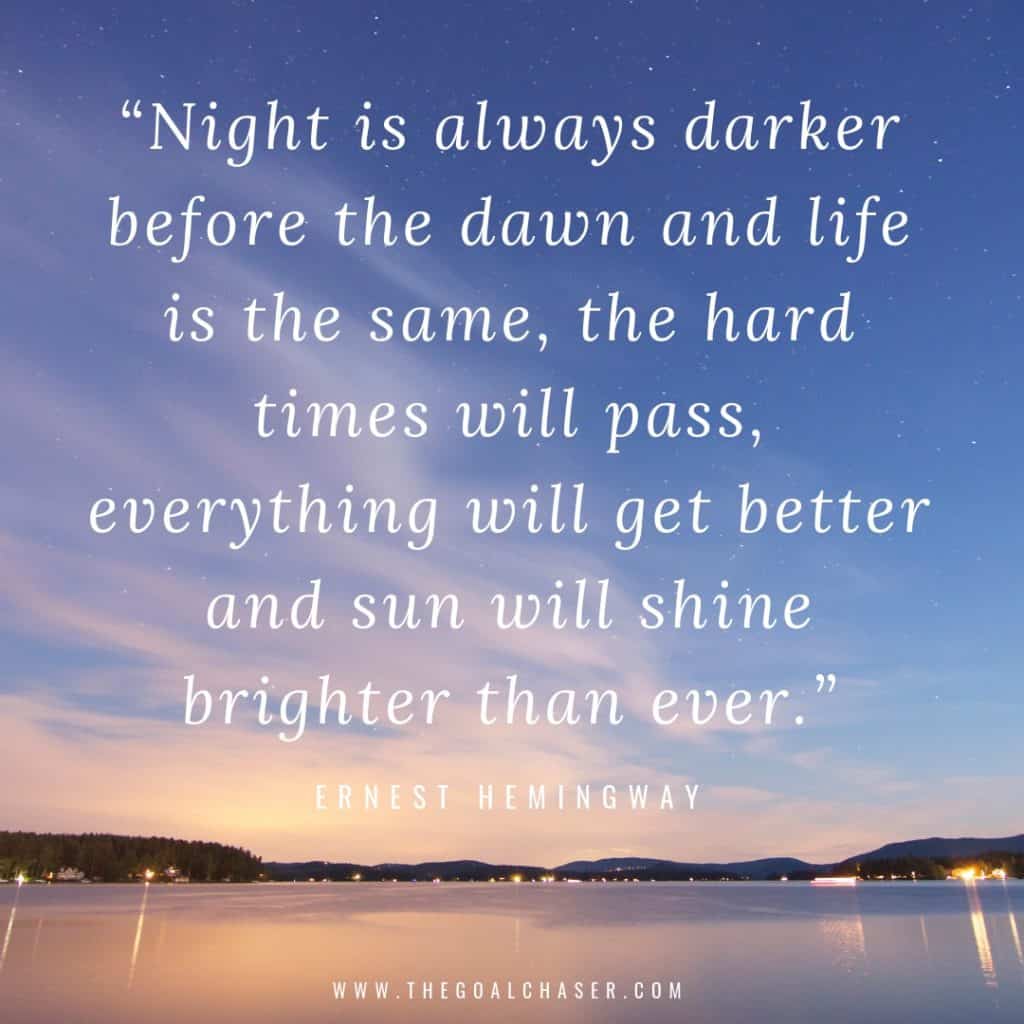 "I like the night. Without the dark, we'd never see the stars." Stephenie Meyer
"Never let the darkness or negativity outside affect your inner self. Just wait until morning comes and the bright light will drown out the darkness." Haruki Murakami
"Sleep is the best meditation." Dalai Lama
"It is better to sleep on things beforehand than lie awake about them afterwards." Baltasar Gracian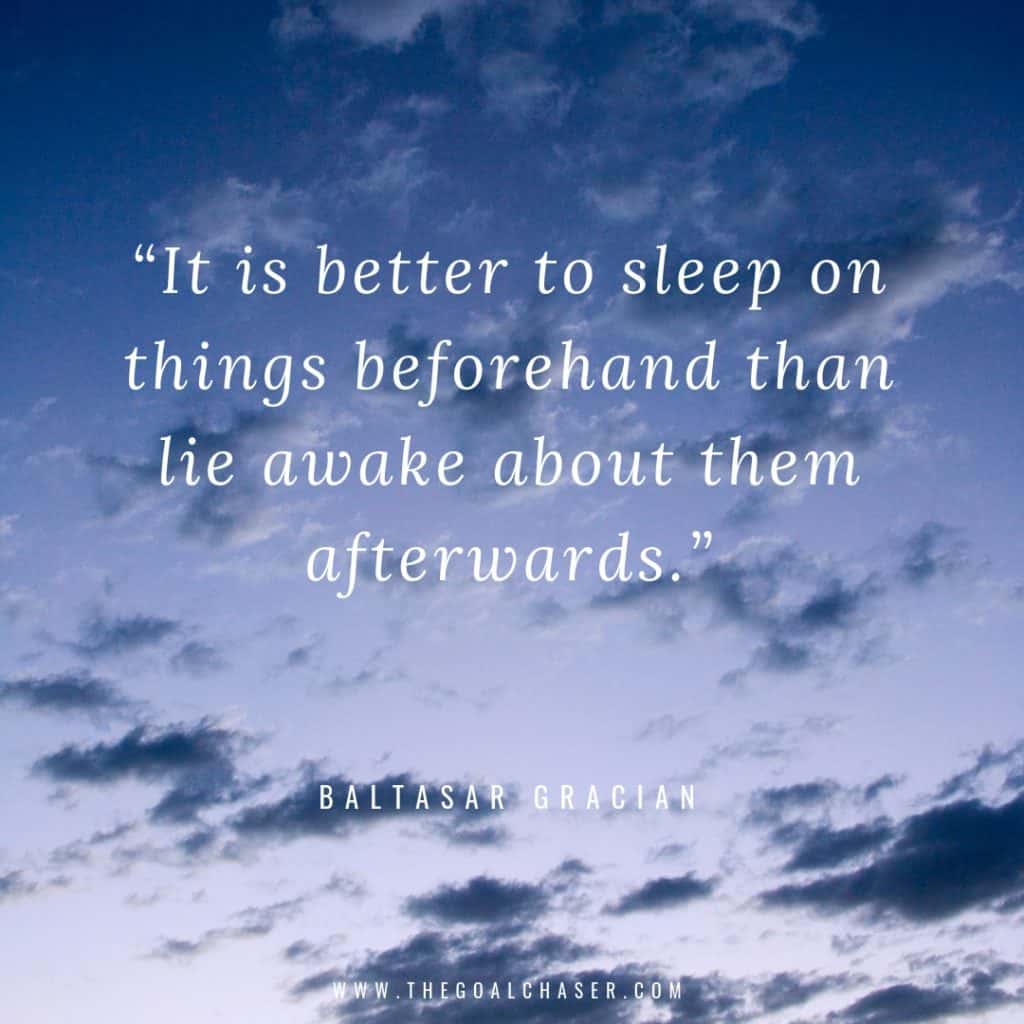 "As the night gets dark, let your worries fade. sleep peacefully knowing you've done all you can do for today." Roald Dahl
"Courage doesn't always roar. Sometimes courage is the quiet voice at the end of the day saying, 'I will try again tomorrow." Mary Anne Radmacher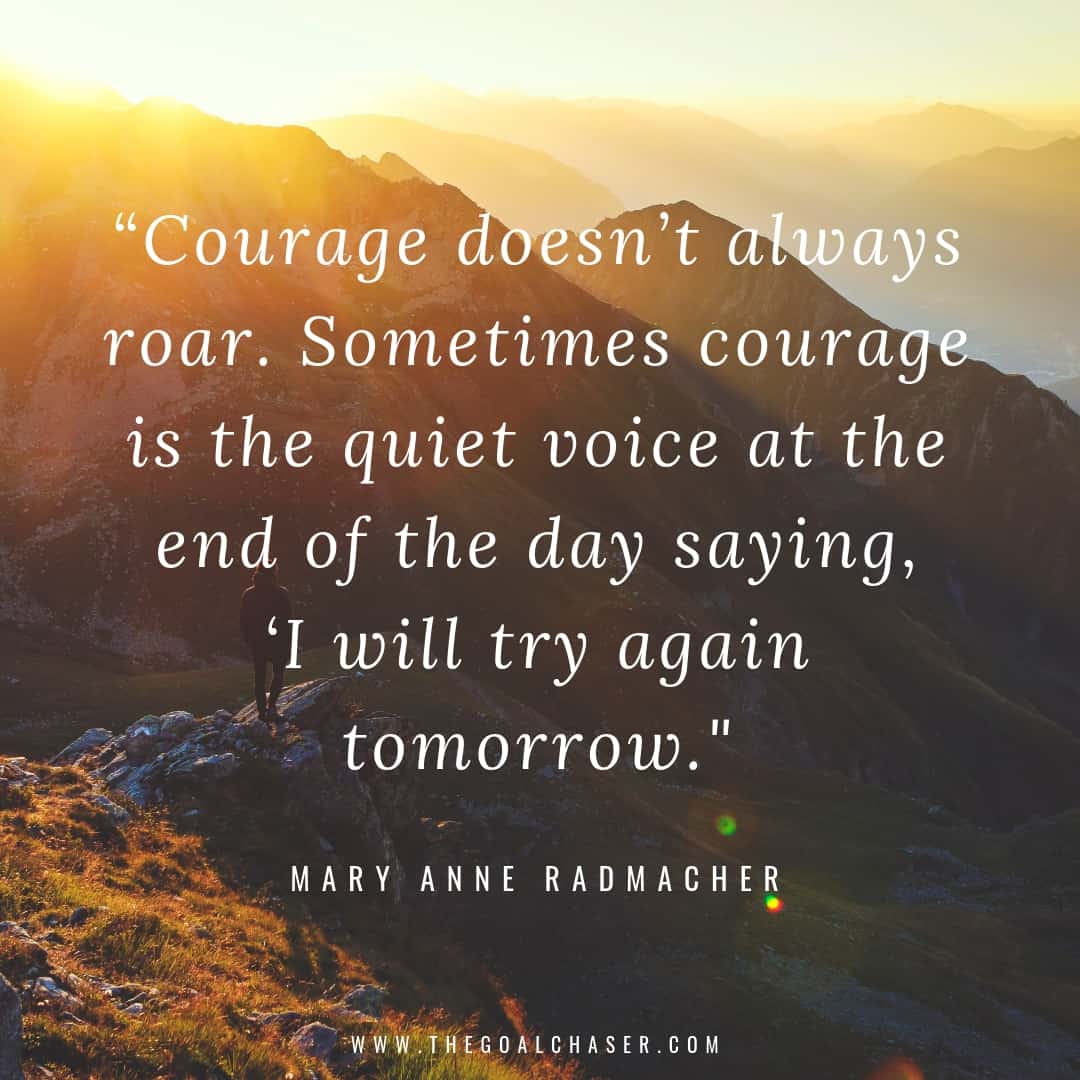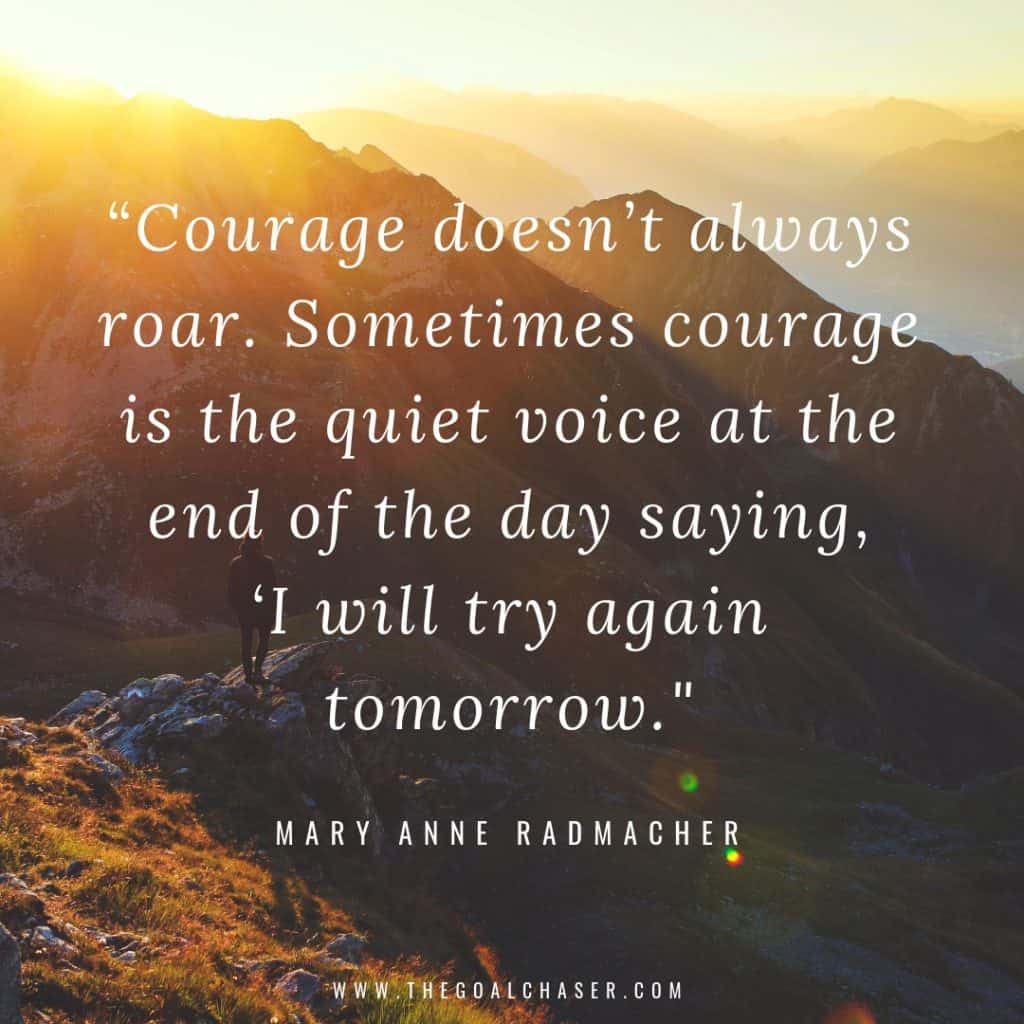 "Man should forget his anger before he lies down to sleep." Mahatma Gandhi
"Sleeping is no mean art: for its sake one must stay awake all day." Friedrich Nietzsche
"Always end the day with a positive thought. No matter how hard things were, tomorrow's a fresh opportunity to make it better." Harry Dean Stanton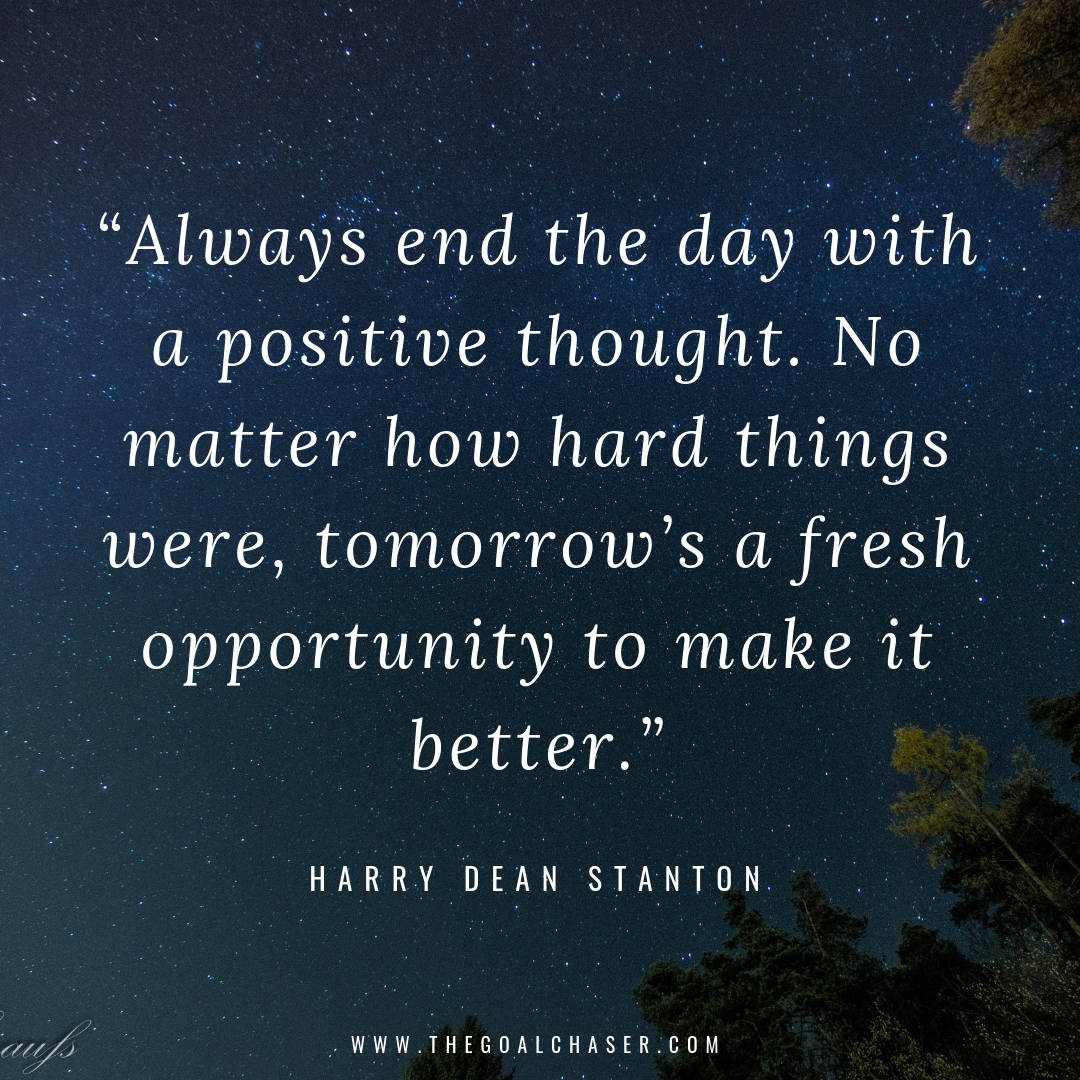 "Throw off your worries when you throw off your clothes at night." Napoleon Bonaparte
"A good idea will keep you awake during the morning, but a great idea will keep you awake during the night." Marilyn vos Savant
"What a wonderful thought it is that some of the best days of our lives haven't happened yet." Anne Frank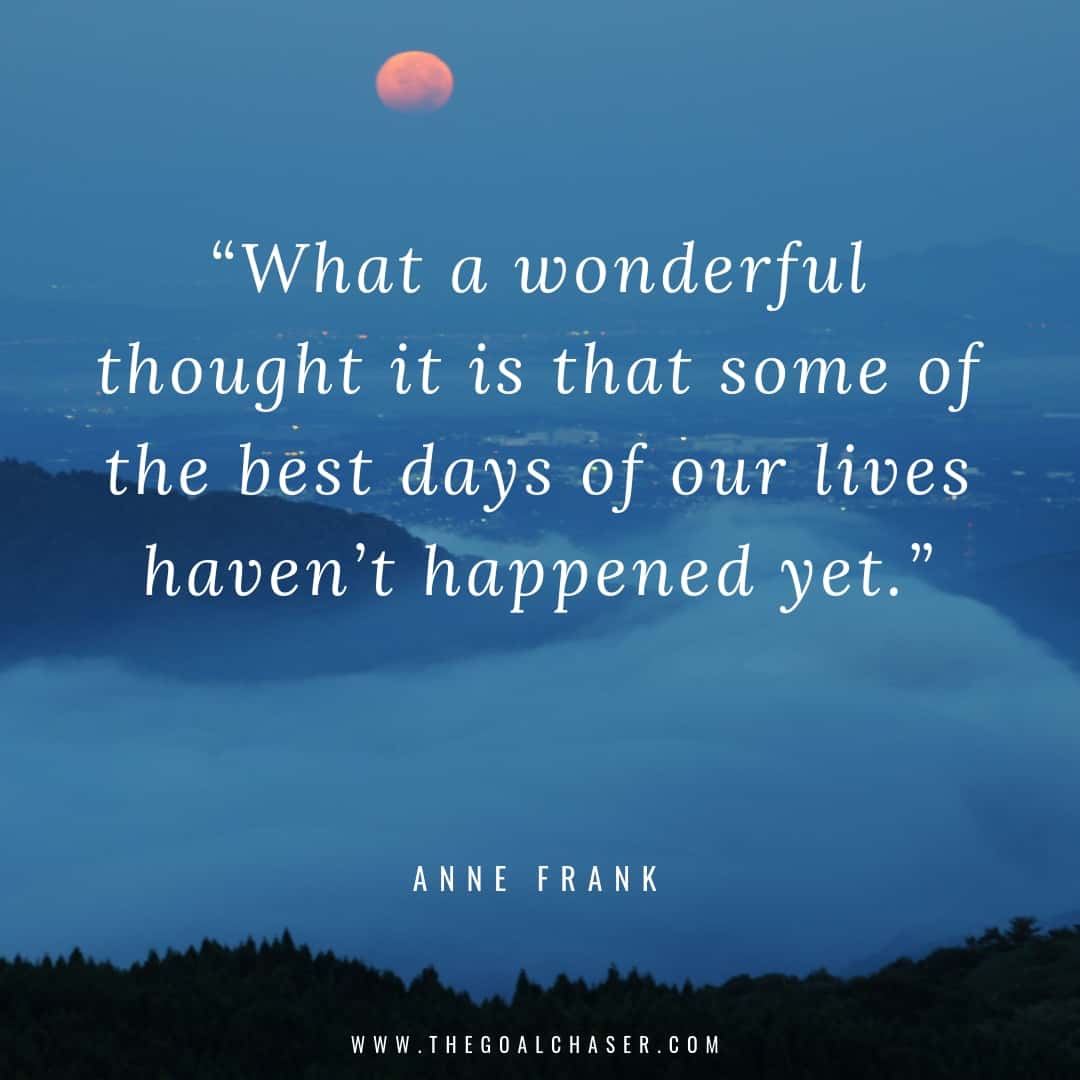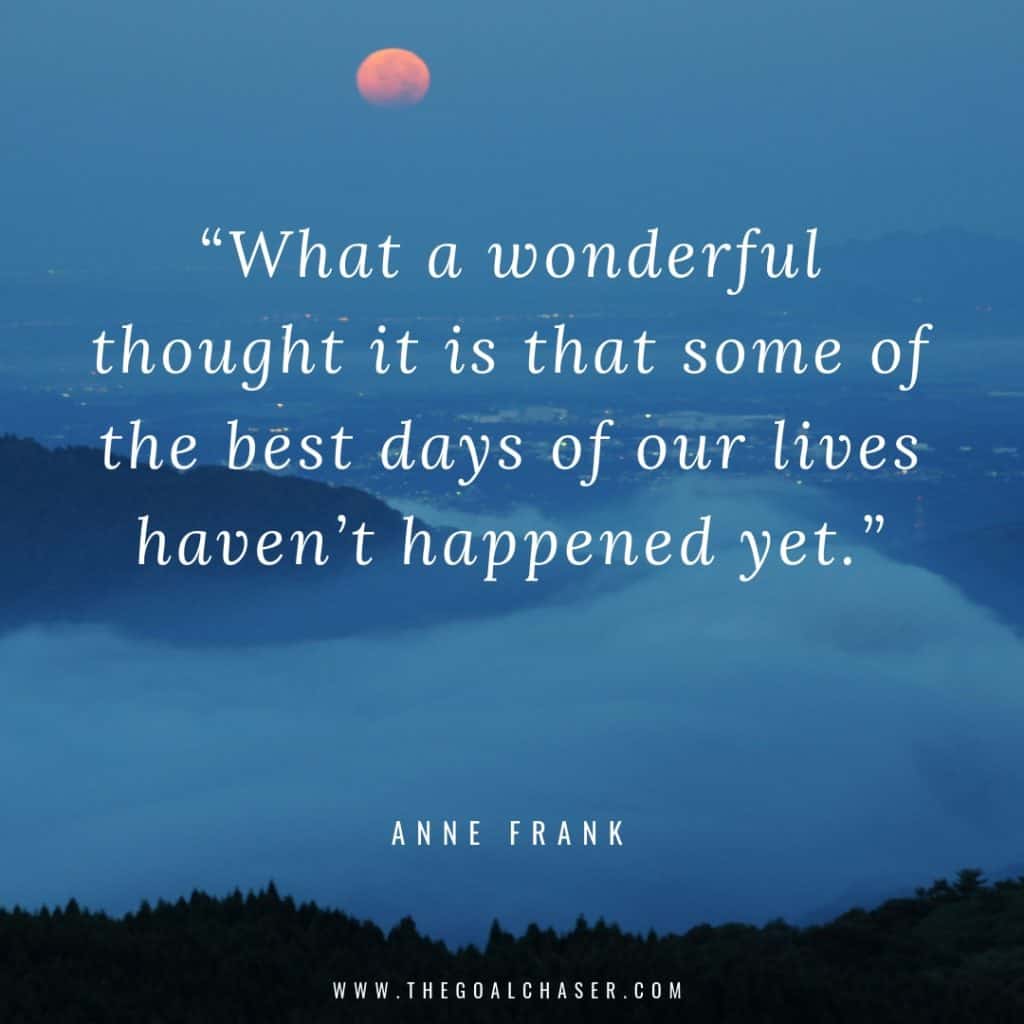 "As the moonlight dims and the world goes quiet, give yourself some rest. Here's to hoping that your sleep is as sweet as you are." Anonymous
"Legend says, when you can't sleep at night, it's because you're awake in someone else's dream." Unknown
"The darkest night is often the bridge to the brightest tomorrow." Jonathan Lockwood Huie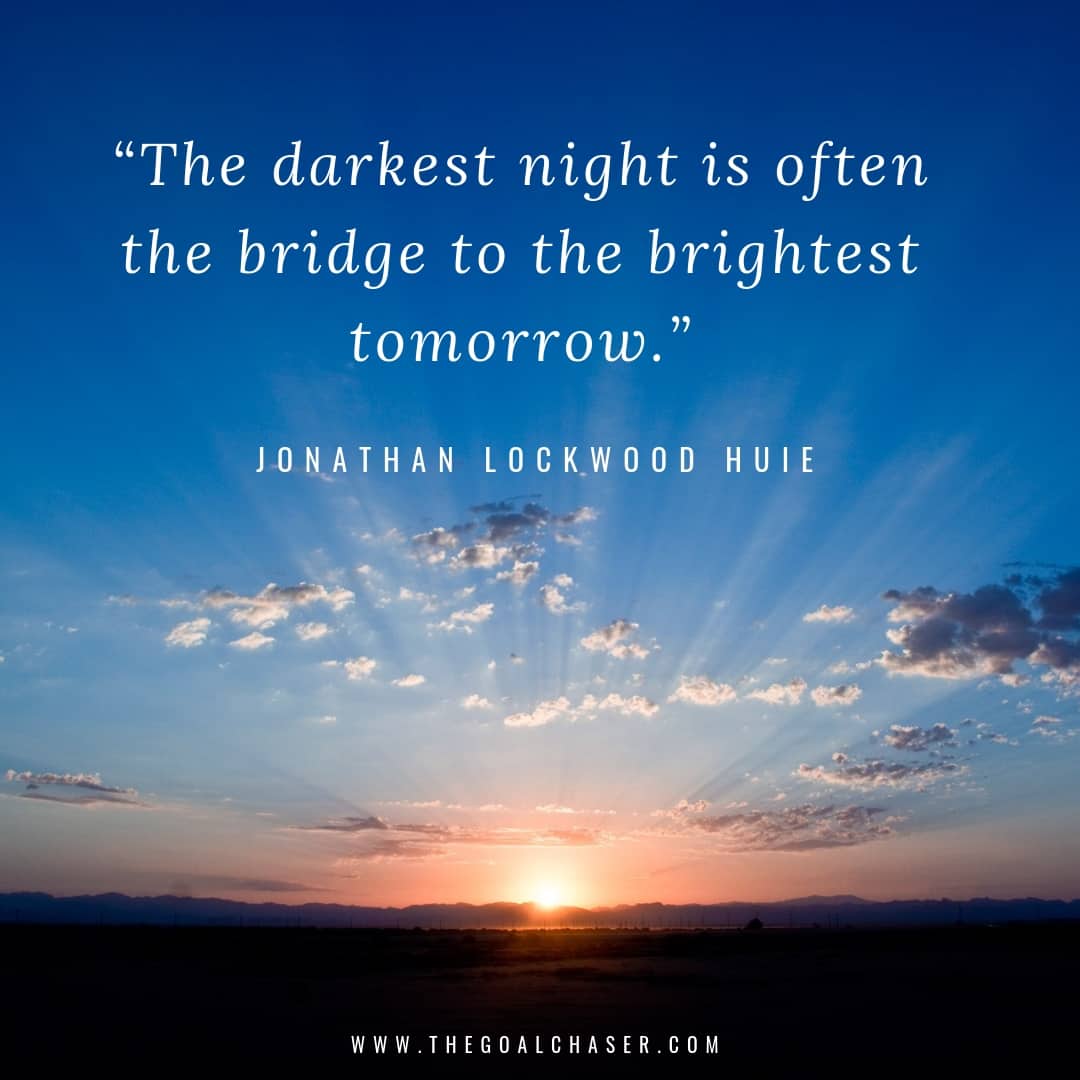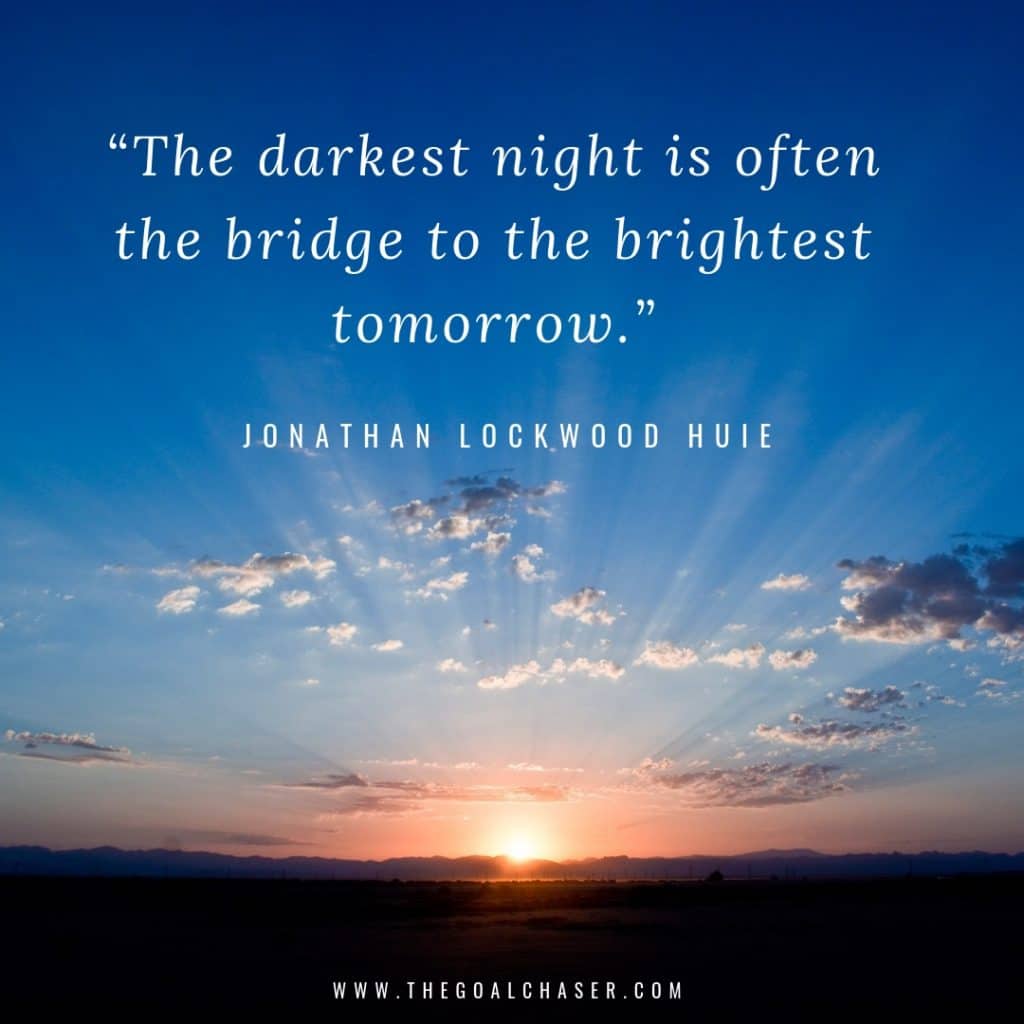 "You can't change everything in one night, but one night can change everything." John Updike
"Day is over, night has come. Today is gone, what's done is done. Embrace your dreams, through the night. Tomorrow comes with a whole new light." George Orwell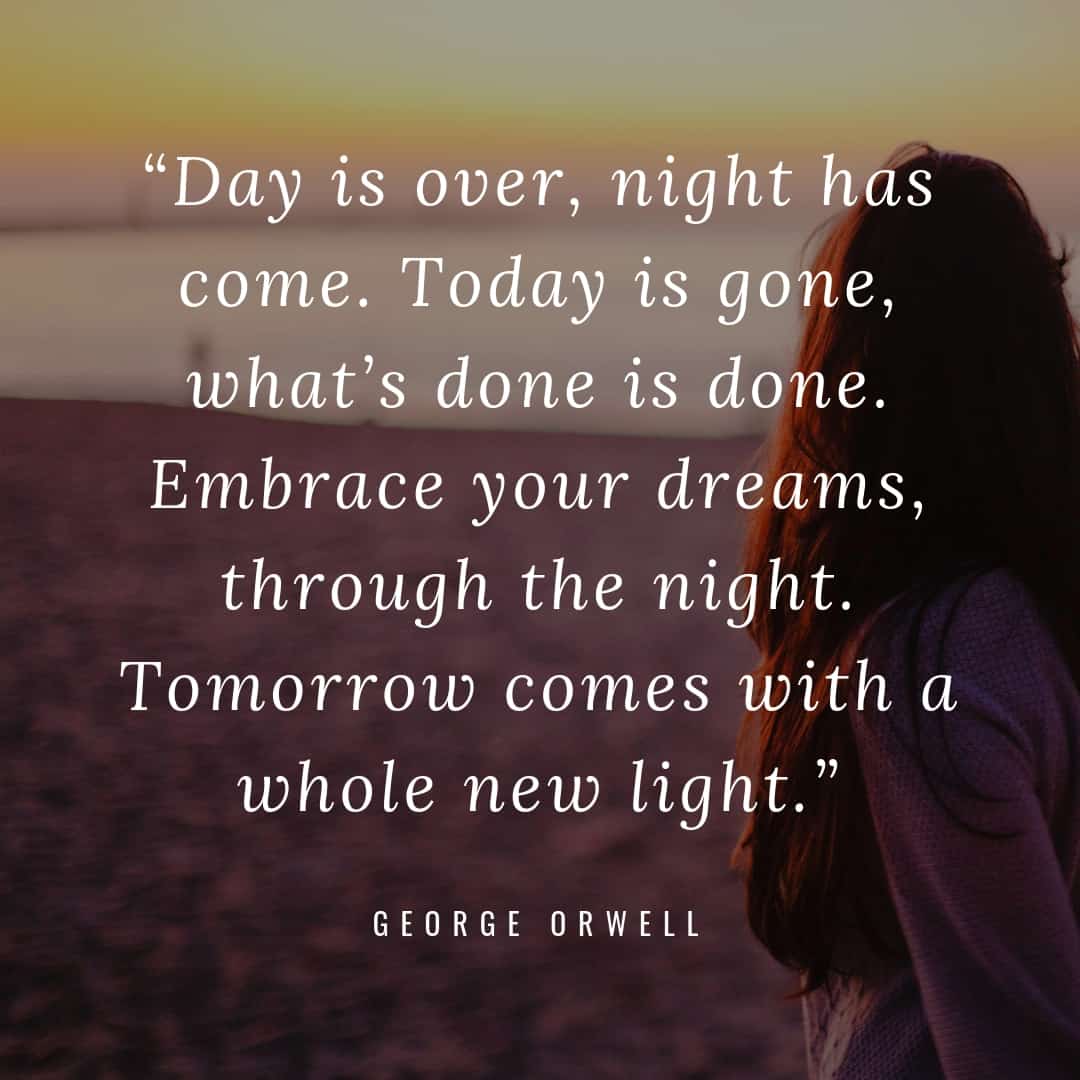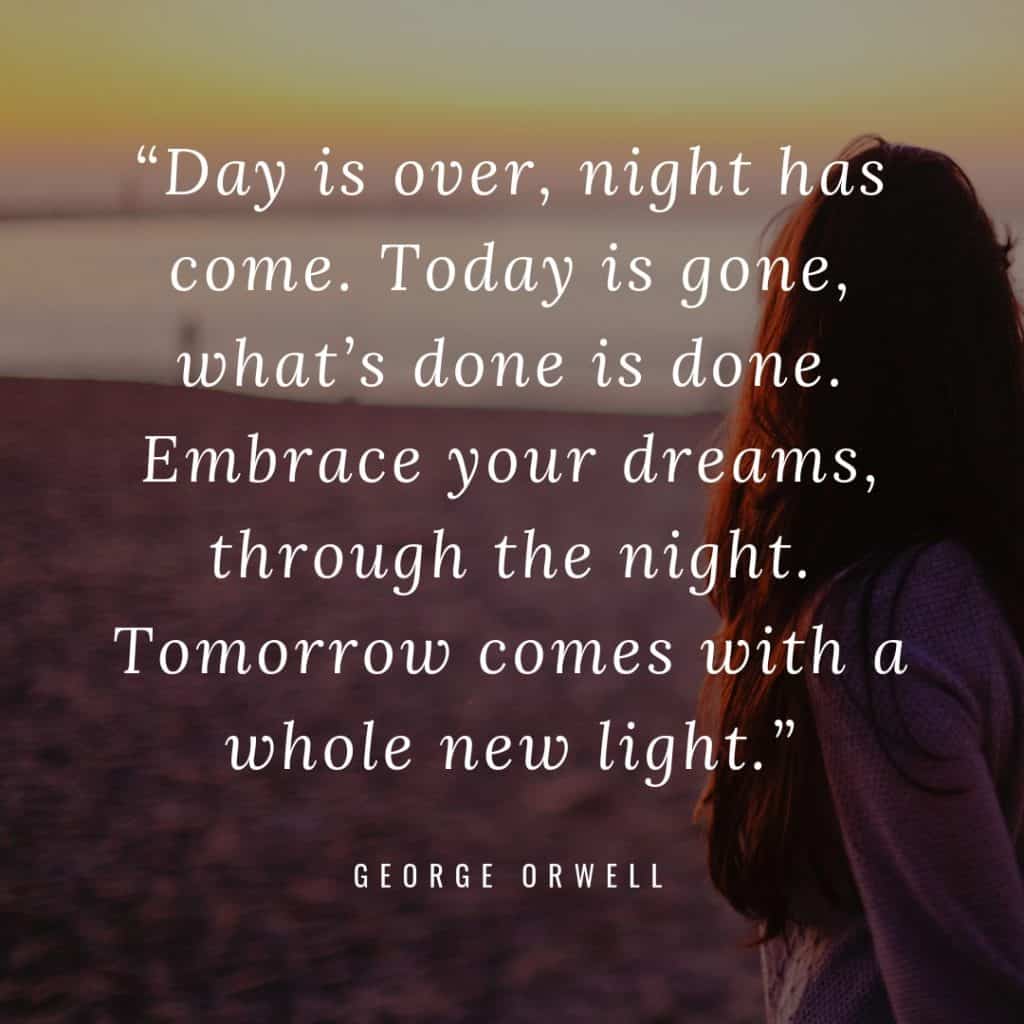 "A ruffled mind makes a restless pillow." Charlotte Bronte
"This is the end of the day, but soon there will be a new day." Bernard Williams
"Success each day should be judged by the seeds sown, not the harvest reaped." John C. Maxwell
"Finish each day and be done with it. You have done what you could; some blunders and absurdities have crept in; forget them as soon as you can. Tomorrow is a new day; you shall begin it serenely and with too high a spirit to be encumbered with your old nonsense." Ralph Waldo Emerson
"Disappointment always arrives before hope and the darkness of night comes before the dawn. Don't lose hope now because things will brighter with the new day." Henry Rollins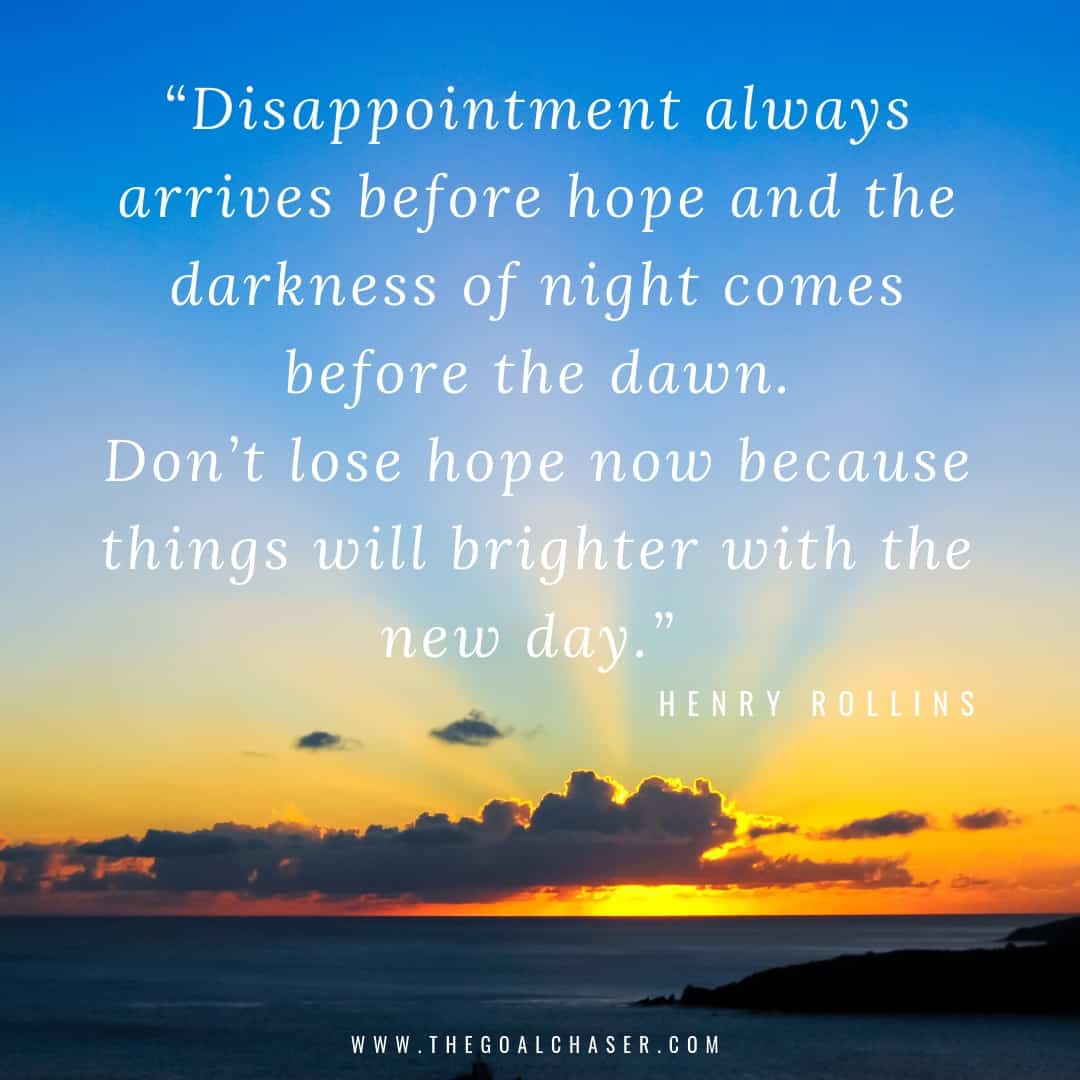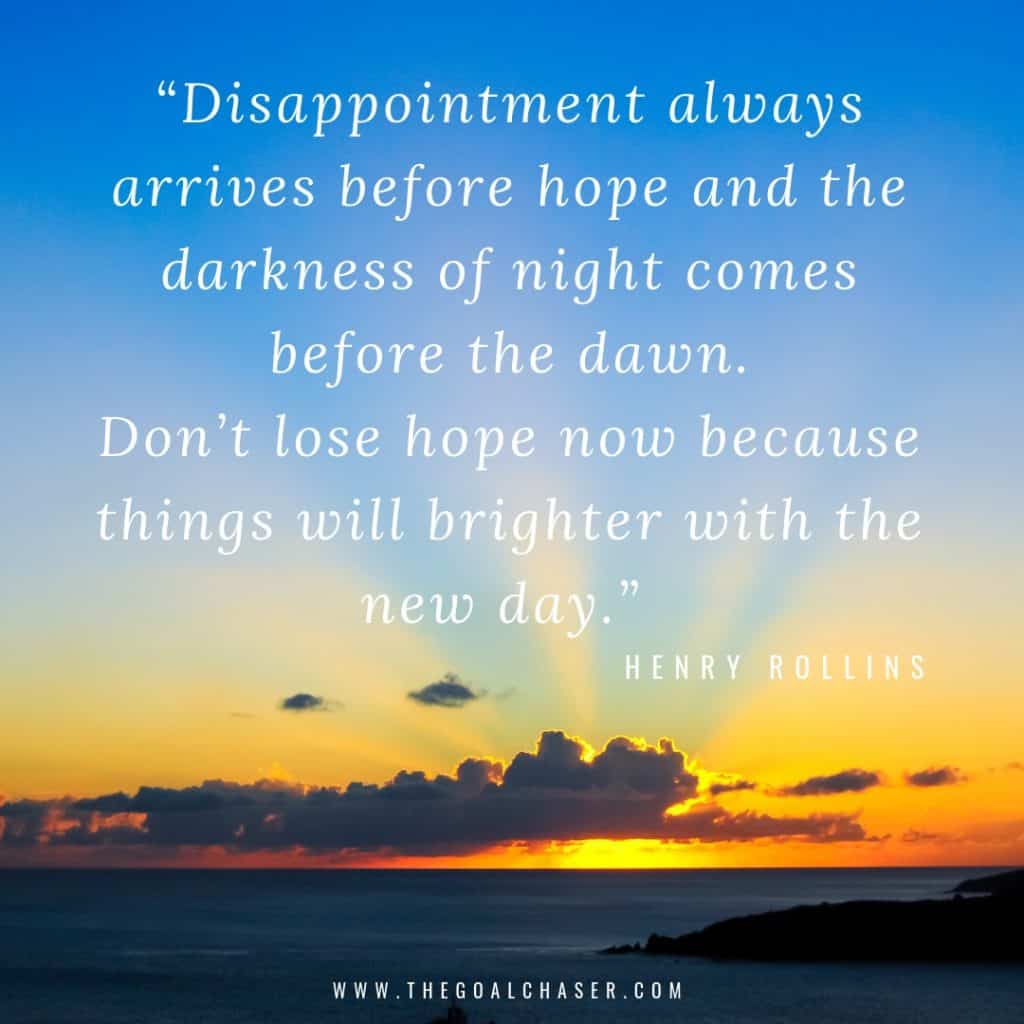 "If you believe that your best years are behind you, you've guaranteed they are; I'm going to dance into that good night, with the oldies turned up loud." Gina Barreca
"To all, to each, a fair good-night, And pleasing dreams, and slumbers light." Sir Walter Scott
"Those who dream by day are cognizant of many things which escape those who dream only by night." Edgar Allan Poe
"The best bridge between despair and hope is a good night's sleep." E. Joseph Cossman
"Before you fall asleep every day, say something positive to yourself." Enid Bagnold
"Night is a time of rigor, but also of mercy." Isaac Bashevis Singer
"I think the best way to get a good night sleep is to work hard throughout the day. If you work hard and, of course, work out." William H. McRaven
"Night is a world lit by itself." Antonio Porchia
"You've got to get up every morning with determination if you're going to go to bed with satisfaction." George Lorimer
"Good night, and good luck." Edward R. Murrow
"Goodnight stars, goodnight air, goodnight noises everywhere." Margaret Wise Brown
Good Night Love Quotes for Him & Her
Looking for a sweet quote or good night message for a loved one?
The following collection of goodnight quotes are suitable for both him and her and will let them know how much you mean to them – a very sweet way to say goodnight!:
"You're the first thing I think of when I wake up and the last thing when I go to sleep. You're my sun and moon and stars, my past and present-and I hope you'll be my future." A.G. Henley
"Music is love, love is music, music is life, and I love my life. Thank you and good night." A. J. McLean
"Good night, good night! Parting is such sweet sorrow, that I shall say good night till it be morrow." William Shakespeare
"One day, we will never have to say goodbye, only goodnight." Unknown
"If someone wishes you goodnight every day, you're happier than so many people." Unknown
"Always kiss your children goodnight, even if they're already asleep." H. Jackson Brown, Jr
"I have loved the stars too fondly to be fearful of the night." Sarah Williams
"I just want to say, good night, sweet prince, may flights of angels sing thee to thy rest." Harry Dean Stanton
"And I start sleeping and dreaming and I think I'll dream about you, all through the night." John Mayer
You might also like the following collection of inspiring and fun quotes: