Bounce Back Quotes to Inspire an Epic Comeback
This collection of inspiring quotes are all about bouncing back. From adversity, obstacles, setbacks and failures.
It's not just about having resilience (though that's very important), but it's also about hope and the ability to see a brighter future – and bouncing back even stronger!
There's no denying that life can be tough. We all face challenges and setbacks that can knock us down. But what separates those who manage to pick themselves up and carry on from those who don't?
The ability to 'bounce back' from adversity is a key characteristic of successful people. It's not about never experiencing tough times – it's about how you deal with them when they do arise.
Let these quotes provide inspiration to yourself or others that are currently facing a setback.
Bounce Back Quotes
"When we tackle obstacles, we find hidden reserves of courage and resilience we did not know we had. And it is only when we are faced with failure do we realise that these resources were always there within us. We only need to find them and move on with our lives." A. P. J. Abdul Kalam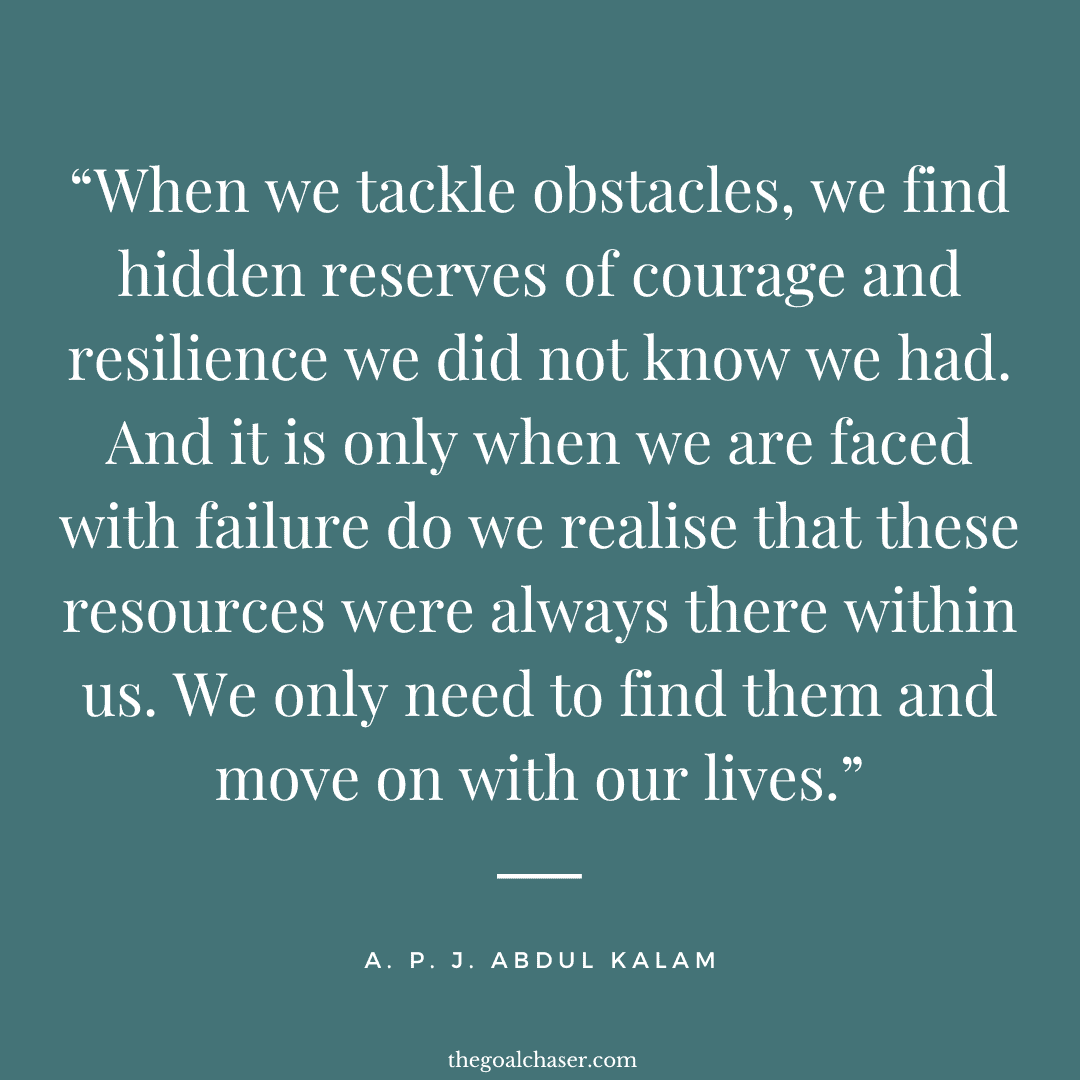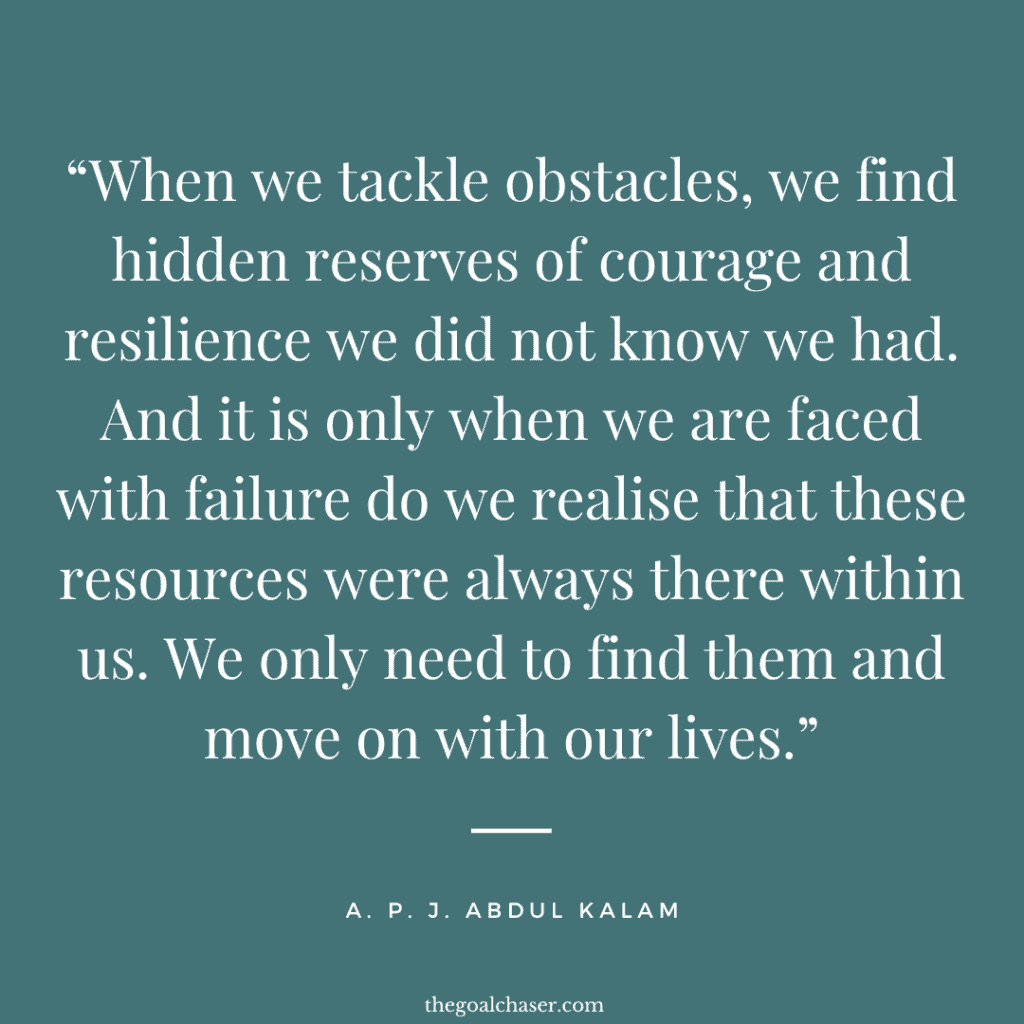 "Today's struggle is tomorrow's strength; today's setback is tomorrow's comeback." Amit Kalantri
"Success is how high you bounce when you hit bottom." George S. Patton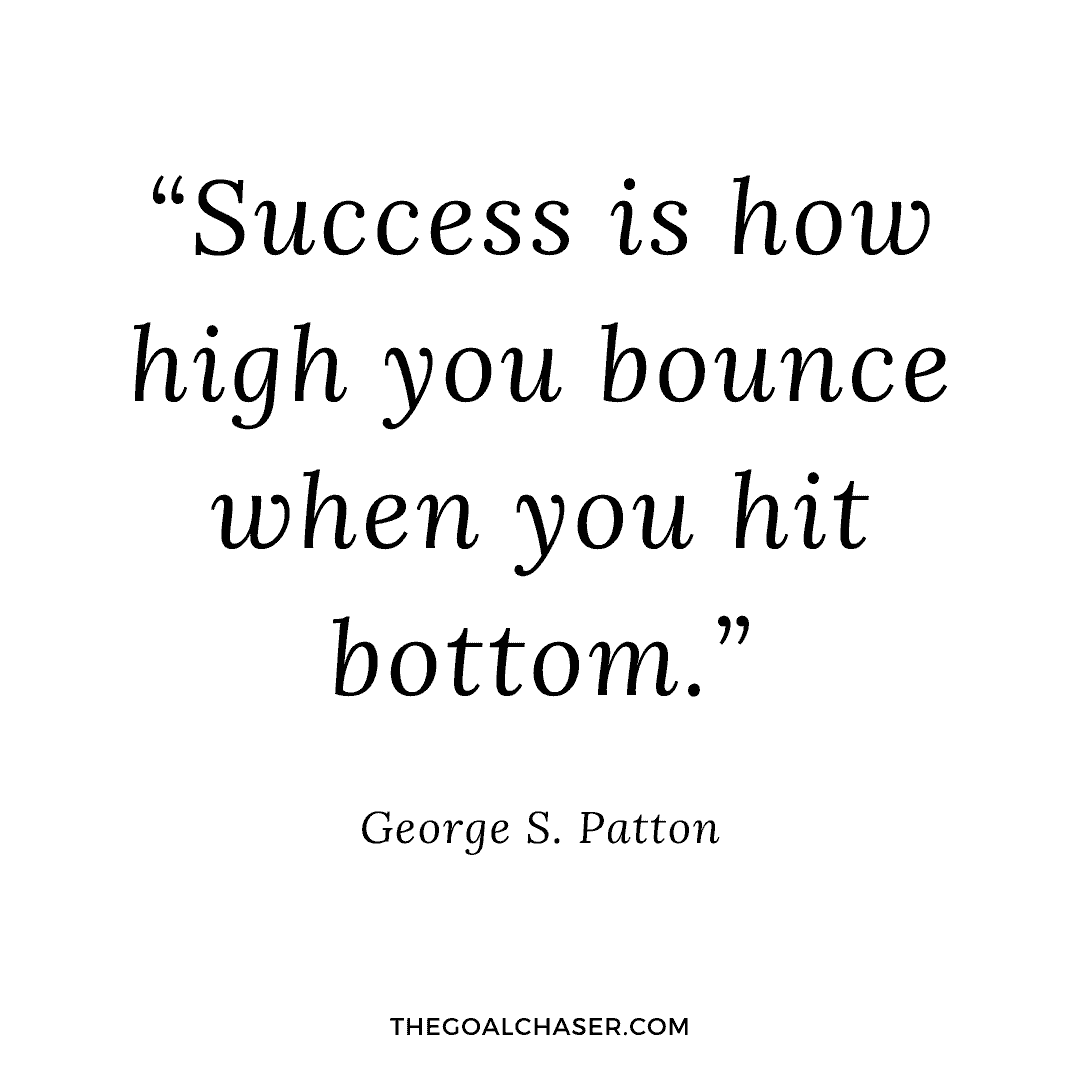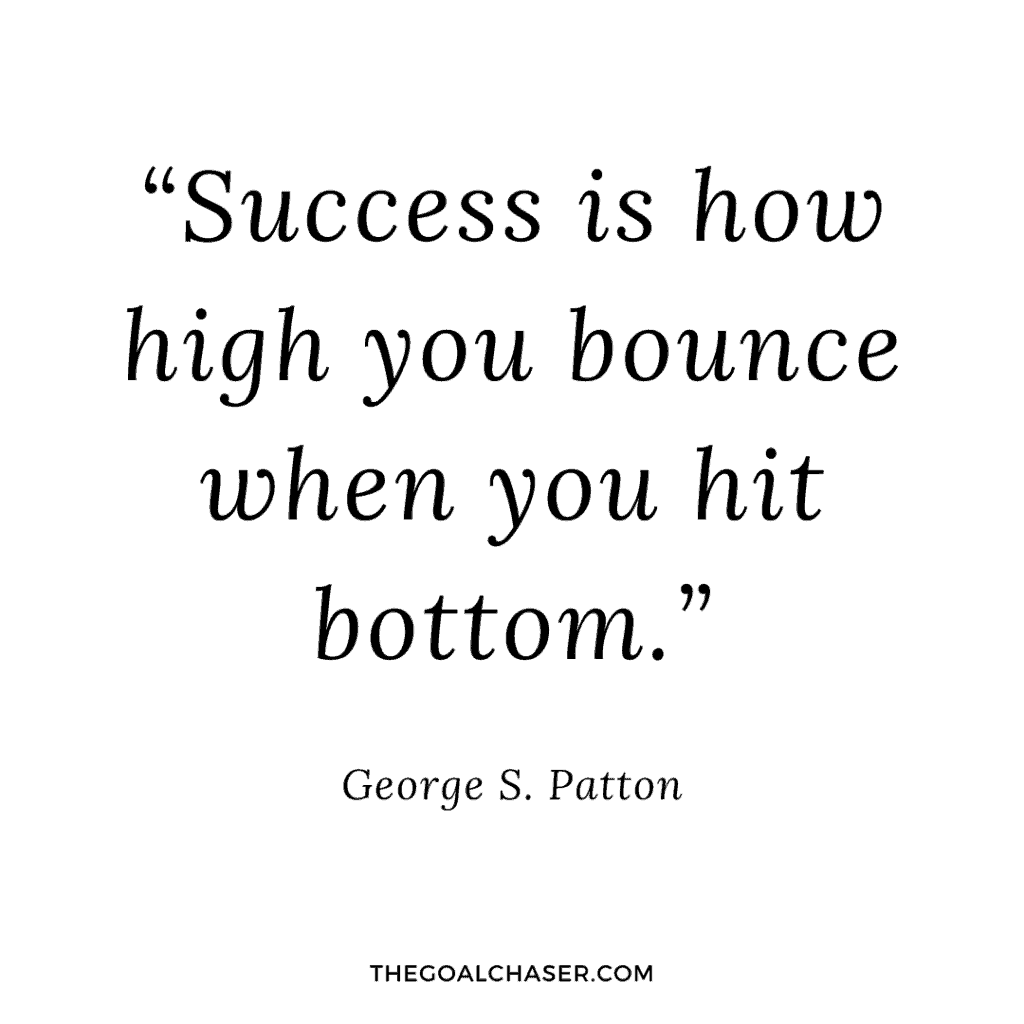 "If you are lucky enough to never experience any sort of adversity, we won't know how resilient you are. It's only when you're faced with obstacles, stress, and other environmental threats that resilience, or the lack of it, emerges: Do you succumb, or do you surmount?" Maria Konnikova
"The hardest thing about "everything happens for a reason" is waiting for that reason to show up." Karen Salmansohn
"Resilience isn't a single skill. It's a variety of skills and coping mechanisms. To bounce back from bumps in the road as well as failures, you should focus on emphasizing the positive." Jean Chatzky
"There will always be obstacles and challenges that stand in your way. Building mental strength will help you develop resilience to those potential hazards so you can continue on your journey to success." Amy Morin
"There's nothing as exciting as a comeback – seeing someone with dreams, watching them fail, and then getting a second chance." Rachel Griffiths
"In order to succeed, people need a sense of self-efficacy, to struggle together with resilience to meet the inevitable obstacles and inequities of life." Albert Bandura
"The moment we believe that success is determined by an ingrained level of ability as opposed to resilience and hard work, we will be brittle in the face of adversity." Joshua Waitzkin
"To have a comeback, you have to have a setback." Mr. T
"Everything's not going to go perfect. You're going to have some losses that you're going to have to bounce back from and some things that are a little unforeseen that you're going to have to deal with." Tony Dungy
"Persistence and resilience only come from having been given the chance to work through difficult problems." Gever Tulley
"Comebacks are not at all easy. After a major surgery, the difficult part is to conquer the inner demons. It's all in the mind. Only an individual can overcome his fears." Rohit Sharma
"Resilience is distinct from mere survival, and more than mere endurance. Resilience is often endurance with direction." Eric Greitens
"People who have a sense of self-efficacy bounce back from failure; they approach things in terms of how to handle them rather than worrying about what can go wrong." Albert Bandura
"Everyone loves a comeback story, and everyone loves the underdog as well. I kind of feel like I've been the underdog. Hopefully that inspires people to not give up on themselves and their lives and not give up on their dreams." James Arthur
"Resilience isn't a single skill. It's a variety of skills and coping mechanisms. To bounce back from bumps in the road as well as failures, you should focus on emphasizing the positive." Jean Chatzky
"Never fear having your ideas stolen. Your creative idea is a image you are painting like a picture on a canvas, they may "steal" your idea, however they cannot steal your paints." Sumner Davenport
"Nothing is cooler and more attractive than a big comeback, and that'll be me." Steven Adler
"Because, you know, resilience – if you think of it in terms of the Gold Rush, then you'd be pretty depressed right now because the last nugget of gold would be gone. But the good thing is, with innovation, there isn't a last nugget. Every new thing creates two new questions and two new opportunities." Jeff Bezos
"You all know that I have been sustained throughout my life by three saving graces – my family, my friends, and a faith in the power of resilience and hope. These graces have carried me through difficult times and they have brought more joy to the good times than I ever could have imagined." Elizabeth Edwards
"Everyone has the ability to increase resilience to stress. It requires hard work and dedication, but over time, you can equip yourself to handle whatever life throws your way without adverse effects to your health. Training your brain to manage stress won't just affect the quality of your life, but perhaps even the length of it." Amy Morin
Funny Quotes About Bouncing Back
Often, a little humor can help in a serious situation. The following quotes are all a little funny take on bouncing back and making a 'comeback' in life:
"I'm always making a comeback, but nobody ever tells me where I've been." Billie Holiday
"I've had more comebacks than Frank Sinatra." Louis Walsh
"It's been phenomenal, but everybody keeps congratulating me on my resurgence and my big comeback. I haven't been away, guys. I've been working steadily for the last 63 years." Betty White
"He's a million rubber bands in his resilience." Alan K. Simpson
If you're interested in more inspirational quotes about bouncing back in life, be sure to check out: