Words in Friendship – Just Because
A random one today. Just because.
After writing a lot about friendship, it must have still been on my mind, because a recent game of Scrabble was made interesting by the word 'friendship.' Well, the enormous list of words that are in friendship anyway!
While we've talked about words to describe friendship, and words to describe best friends, it definitely got me thinking about the enormous potential of this 19-point word (not sure about Word with Friends?).
Unfortunately, I couldn't use the whole word, but I managed a great alternative anyway. Just in case you want to know just some of the many words that can be made by unscrambling the letters in friendship, then I've included this huge list, which, no I didn't realize all of these at the time unfortunately.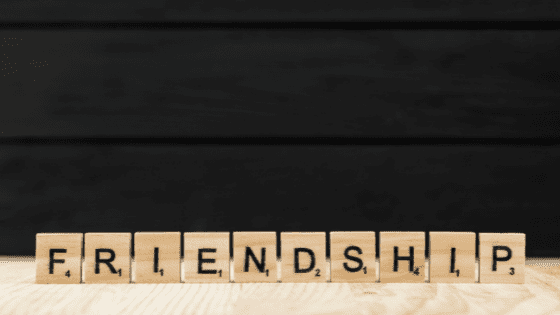 Words In Friendship
def
defi
defis
den
deni
dens
die
dies
dif
difs
din
dine
diner
diners
dines
dins
dip
dips
dire
dis
dish
dishier
dries
drip
drips
edh
edhs
eds
efs
end
ends
ens
ern
erns
ers
fed
feds
feh
fehs
fen
fend
fends
fens
fer
fern
ferns
fes
fid
fids
fie
fiend
fiendish
fiends
fin
find
finder
finders
finds
fine
fined
finer
fines
finis
finish
finished
finisher
fins
fir
fire
fired
fires
fireship
firn
firns
firs
fish
fished
fisher
fishier
fresh
fried
friend
friends
friendship
fries
frise
heir
heirs
hen
hens
hep
her
herd
herds
hern
herns
hers
hes
hid
hide
hider
hiders
hides
hie
hied
hies
hin
hind
hinder
hinders
hinds
hins
hip
hips
hire
hired
hires
his
hispid
ides
ids
if
ifs
in
indie
indies
indri
indris
infer
infers
ins
inside
insider
inspire
inspired
ire
ired
ires
irid
irides
irids
iris
irised
is
neif
neifs
nerd
nerdish
nerds
nide
nides
nidi
nip
nips
nisei
nisi
ped
peds
peh
pehs
pein
peins
pen
pend
pends
penis
pens
per
peri
peris
perish
pes
phi
phis
pi
pie
pied
pier
piers
pies
pin
pinder
pinders
pine
pined
pines
pinfish
pinier
pins
pirn
pirns
pis
pish
pished
pisher
pride
prides
pried
pries
prise
prised
psi
red
redfin
redfins
redfish
redip
redips
reds
ref
refind
refinds
refinish
refs
rei
reif
reifs
rein
reins
reis
rend
rends
rep
repin
repins
reps
res
resh
reship
resid
resin
rid
ride
rides
rids
rif
rife
rifs
rin
rind
rinds
rins
rinse
rinsed
rip
ripe
riped
ripen
ripens
ripes
rips
rise
risen
rishi
sei
seif
sen
send
ser
serf
serif
serin
she
shed
shend
shep
sherd
sherif
shied
shier
shin
shine
shined
shiner
shinier
ship
shire
shred
shri
shrine
shrined
side
sidh
sidhe
sin
sine
sinh
sip
sipe
siped
sir
sire
sired
siren
sned
snide
snider
snip
snipe
sniped
sniper
sped
speir
spend
spider
spied
spier
spin
spine
spined
spinier
spire
spired
sri
If you're interested in adjectives and words to describe friends, then be sure to check out the following: