Time For Change Quotes – Wise Words In Challenging Times
Change is afoot. The world is evolving faster than ever before, and we must evolve with it. We can no longer afford to stay stagnant in our ways – it's time for change.
But what does this mean, exactly? To some, change might mean adopting new technologies or processes in order to stay ahead of the curve. For others, it might mean completely rethinking the way we do things in order to be more efficient or sustainable.
Whatever form it takes, change is essential for businesses and individuals alike if we want to stay relevant and successful in today's ever-changing landscape.
Somethings Got to Change
Whether we're talking about what's going on in the world, our culture, our workplace, our habits, our family or relationships…. sometimes we know that something just has to change. Because it can't possibly stay how it is right now.
The following quotes all show that now is the time for change!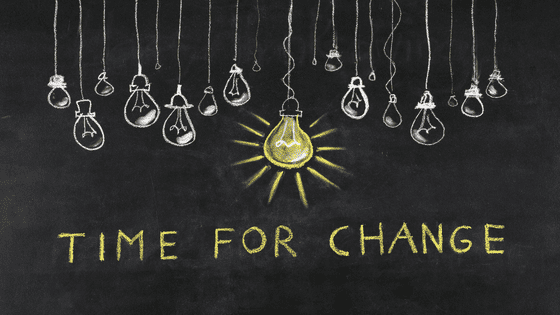 Time For Change Quotes
"To improve is to change; to be perfect is to change often." Winston Churchill
"The secret of change is to focus all of your energy not on fighting the old, but on building the new" Socrates
"I alone cannot change the world, but I can cast a stone across the waters to create many ripples." Mother Teresa
"Not everything that is faced can be changed, but nothing can be changed until it is faced." James Baldwin
"Insanity is doing the same thing over and over and expecting different results." Unknown (Often incorrectly attributed to Albert Einstein)
"If you can't fly, then run. If you can't run, then walk. If you can't walk, then crawl. But whatever you do, you have to keep moving forward." Martin Luther King Jr.
"Time changes everything except something within us which is always surprised by change." Thomas Hardy
"The measure of intelligence is the ability to change." Albert Einstein
"A small group of thoughtful people could change the world. Indeed, it's the only thing that ever has." Margaret Mead
"They always say time changes things, but you actually have to change them yourself." Andy Warhol
"Change will not come if we wait for some other person or some other time. We are the ones we've been waiting for. We are the change that we seek." Barack Obama
"Everyone thinks of changing the world, but no one thinks of changing himself." Leo Tolstoy
"A small group of thoughtful people could change the world. Indeed, it's the only thing that ever has." Margaret Mead
"What's dangerous is not to evolve." Jeff Bezos
"I believe there is a time for everything. Time changes, and you need to accept that. Else, you stagnate." Manisha Koirala
"Change is inevitable. Growth is optional." John C. Maxwell
"I don't know whether your heart ever necessarily changes, but time changes the way that you perceive the world. And you just hope it gives you more empathy and all those other things." Mark Knopfler
"Change is the law of life, and those who look only to the past and present are certain to miss the future." John F. Kennedy
"One child, one teacher, one pen, and one book can change the world." Malala Yousafzai
"The greatest discovery of all time is that a person can change his future by merely changing his attitude." Oprah Winfrey
"Don't be afraid to give up the good to go for the great." John D. Rockefeller
"I can't change the direction of the wind, but I can adjust my sails to always reach my destination." Jimmy Dean
"What is time, really? When you are diagnosed with a terminal disease like cancer or leukemia, your perception of time changes." Craig Sager
"If you don't like something, change it. If you can't change it, change your attitude." Maya Angelou
"Change before you have to." Jack Welch
"Education is the most powerful weapon which you can use to change the world." Nelson Mandela
"You've done it before, and you can do it now. See the positive possibilities. Redirect the substantial energy of your frustration and turn it into positive, effective, unstoppable determination." Ralph Marston
"The relationship with time changes when you're captive." Ingrid Betancourt
"Every day the clock resets. Your wins don't matter. Your failures don't matter. Don't stress on what was, fight for what could be." Sean Higgins
"There is nothing permanent except change." Heraclitus
"Just take any step, whether small or large. And then another and repeat day after day. It may take months, maybe years, but the path to success will become clear." Aaron Ross
For more inspiring quotes on change, check out: