Positive Energy Quotes (55 High Energy & Good Vibes)
What is Positive Energy?
Positive energy comes from optimistic thoughts, energetic, uplifting feelings and productive actions. It's feeling great and expecting the best in life.
Having positive energy shifts your mood and likely the moods of those close to you – just in the same way that others' negative energy can also pull us down sometimes.
We innately know what brings us positive energy and what pulls us into negative energy. The ability to move away from things that bring us down and do more of what lifts us up can go a long way in encouraging our positive energy.
For example, for myself, I can generate positive energy in myself by quickly thinking of my top 3 things to be grateful for right now, playing loud, happy music that I can dance to and making my favorite coffee. It's little things I know that work for me.
Have a read of these inspirational positive energy quotes and have a think about what things you know you need that can encourage positive energy for you.
Positive Energy Quotes
"If you are positive, you'll see opportunities instead of obstacles." Widad Akrawi
"I will go anywhere as long as it's forward." David Livingston
"A positive atmosphere nurtures a positive attitude, which is required to take positive action." Richard M. DeVos
"Believe that life is worth living and your belief will help create the fact." William James
"If you want to find the secrets of the universe, think in terms of energy, frequency and vibration." Nikola Tesla
"I define connection as the energy that exists between people when they feel seen, heard, and valued; when they can give and receive without judgment; and when they derive sustenance and strength from the relationship." Brené Brown
"The energy of the mind is the essence of life." Aristotle
"Words are singularly the most powerful force available to humanity. We can choose to use this force constructively with words of encouragement, or destructively using words of despair. Words have energy and power with the ability to help, to heal, to hinder, to hurt, to harm, to humiliate and to humble." Yehuda Berg
"You build on failure. You use it as a stepping-stone. Close the door on the past. You don't try to forget the mistakes, but you don't dwell on it. You don't let it have any of your energy, or any of your time, or any of your space." Johnny Cash
Surround Yourself with Positive Energy Quotes
Be careful of the energy that others around you are projecting, as it's certainly contagious! The following quotes show just how important it is to surround ourselves with positive people:
"It's a funny thing about life, once you begin to take note of the things you are grateful for, you begin to lose sight of the things that you lack." Germany Kent
"I surround myself with good people who make me feel great and give me positive energy." Ali Krieger
"We are all connected; To each other, biologically. To the earth, chemically. To the rest of the universe atomically." Neil DeGrasse Tyson
"I think the big thing is keeping positive energy in the clubhouse. The amount of time we spend in there and spend together carries over into what you do on the field." Matt Harvey
"Positive energy knows no boundaries. If everyone were to spread positive energy on the Internet, the world would be a much better place." Lu Wei
"You cannot have a positive life and a negative mind." Joyce Meyer
"Don't allow people into your energy field on a regular basis that you wouldn't want to be like yourself." Dawn Gluskin
"My house is a very calm and beautiful place and is full of positive energy." Chris de Burgh
Positive Energy Quotes For Healing
"The world needs huge positive energy to fight against the negative forces. Go to the center of your inner begin and generate that positive energy for the welfare of the humanity." Amit Ray
"Healing takes time, and so does not healing. Chose, how you spend your time wisely." Lalah Delia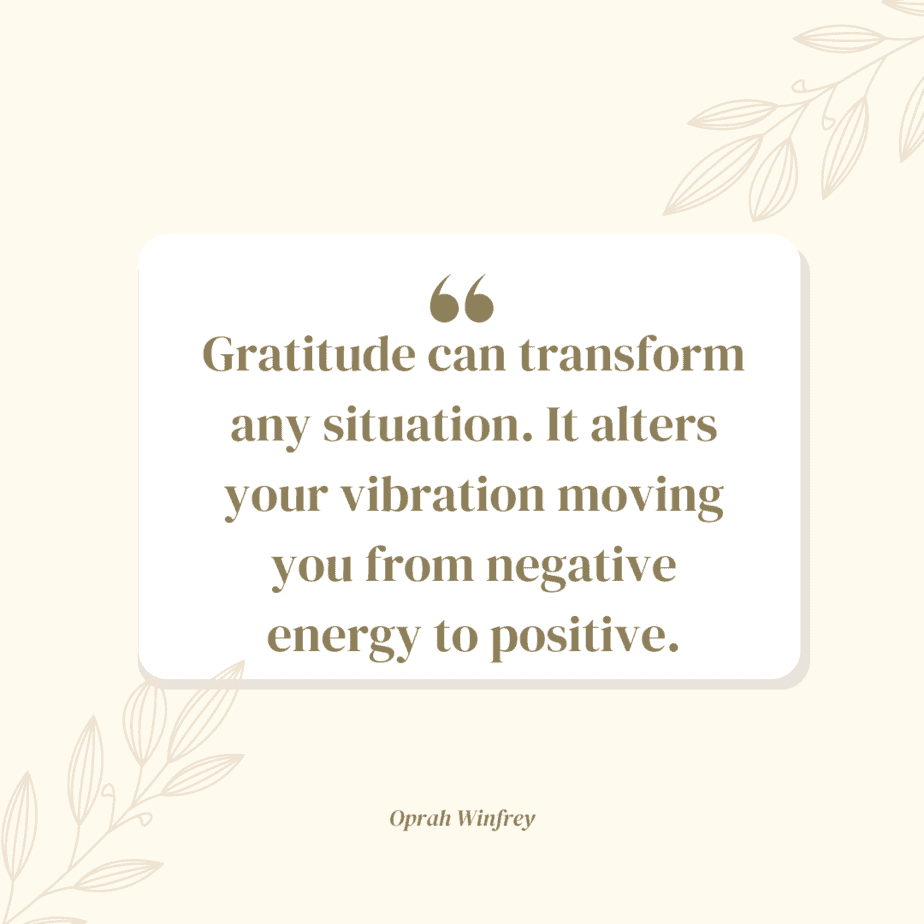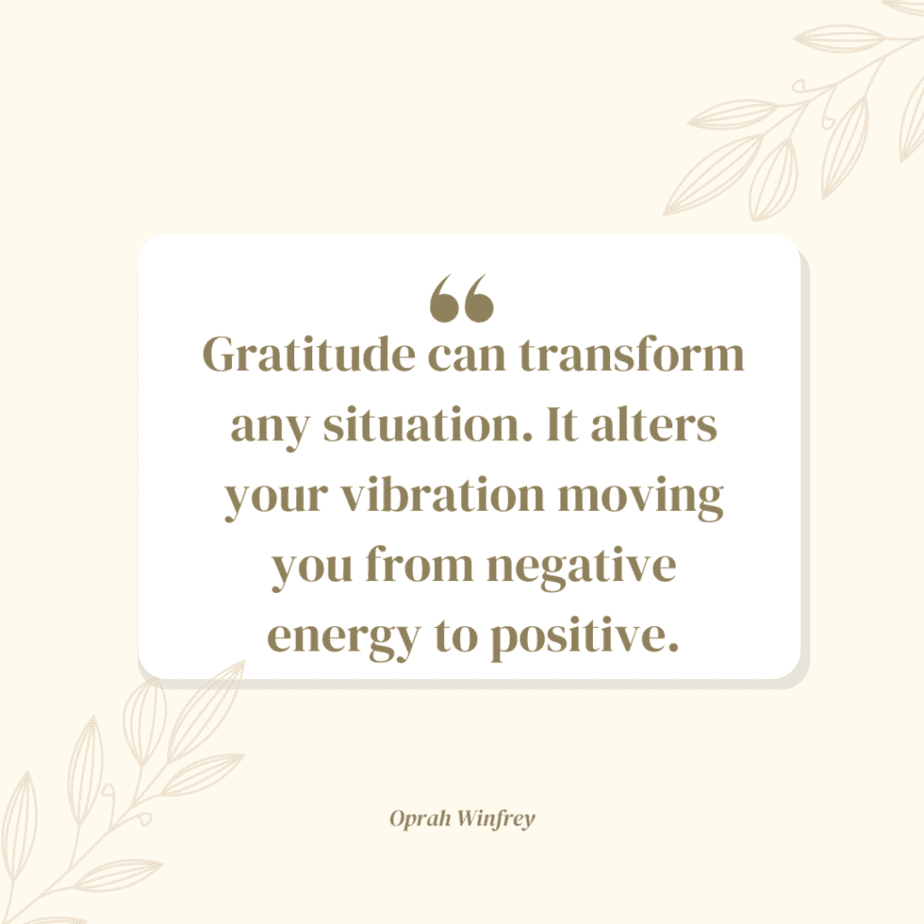 "Gratitude can transform any situation. It alters your vibration moving you from negative energy to positive." Oprah Winfrey
"Always believe in the magic of a new beginning." Dido Stargaze
"Always beware of the people you allow in your energy space. Some might contaminate your energy to a point of no return. Meditate, stay prayed up." Mitta Xinindlu
"Positive anything is better than negative nothing." Elbert Hubbard
"In times of great stress or adversity, it's always best to keep busy, to plow your anger and your energy into something positive." Lee Iacocca
"The worst times can be the best if you think with positive energy." Domenico Dolce
"Your inner thoughts aren't truly hidden. Their essence reflects in your energy. Energy speaks what you don't." Drishti Bablani
Short Positive Energy Quotes
"Focus on an ocean of positives, not a puddle of negatives." Kevin Ansbro
"If you're not positive energy, you're negative energy." Mark Cuban
"Keep your face to the sunshine and you cannot see a shadow." Helen Keller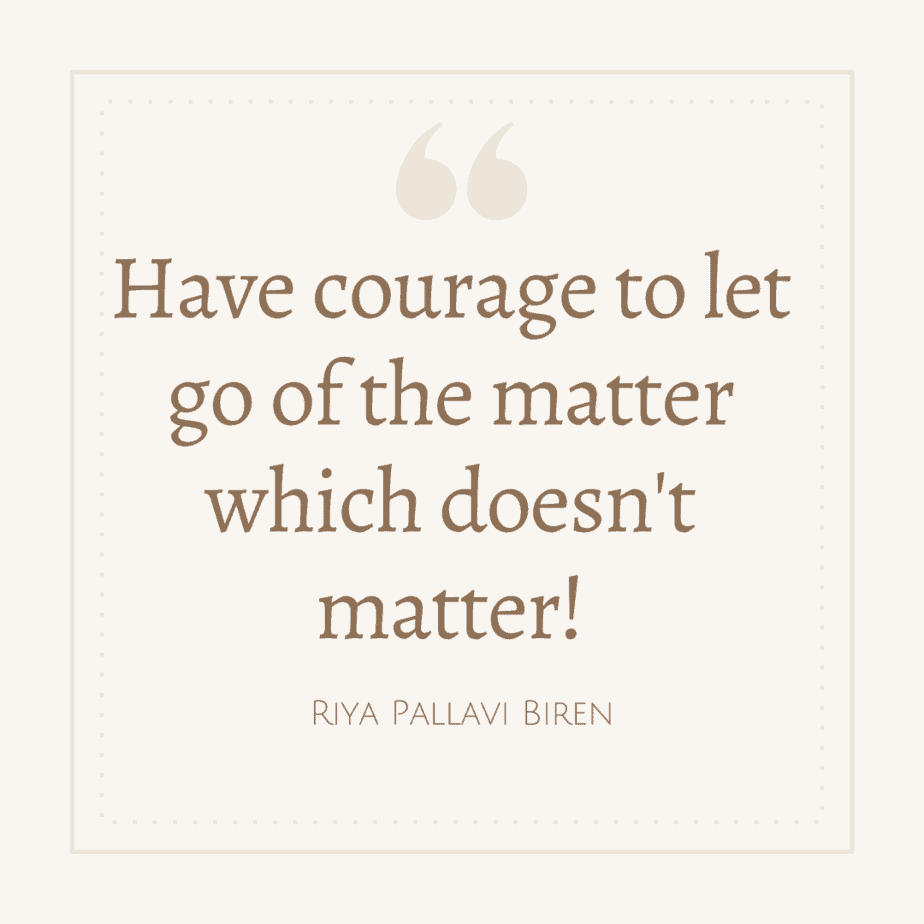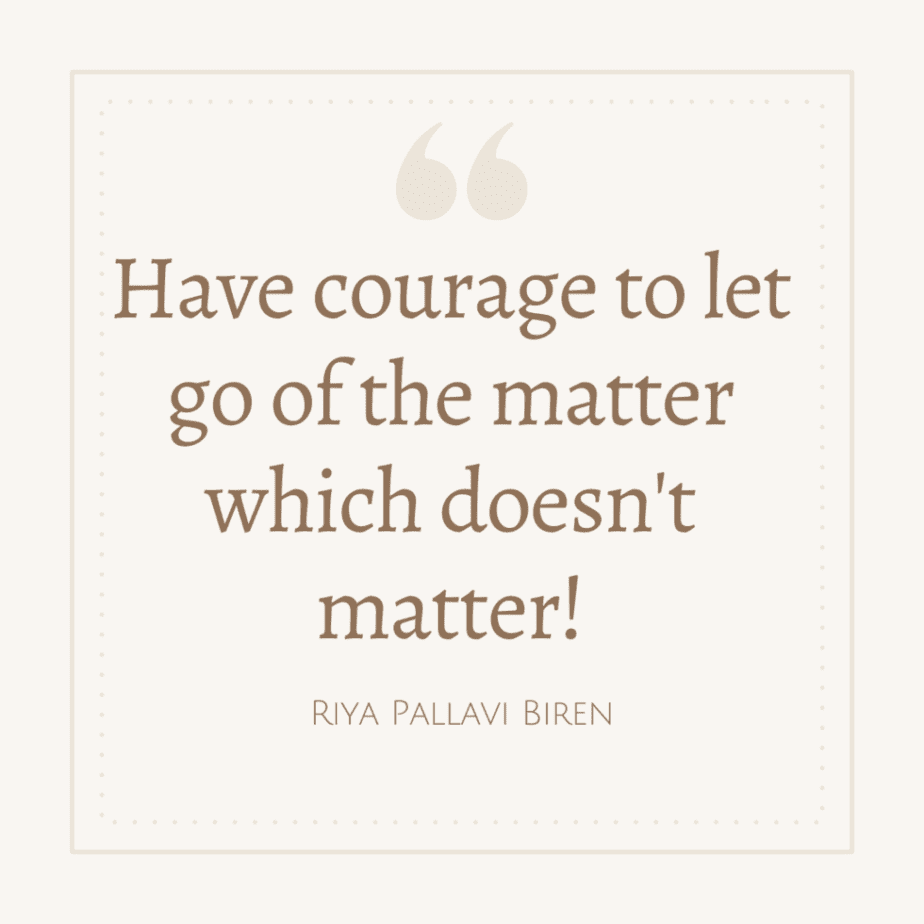 "Have courage to let go of the matter which doesn't matter!" Riya Pallavi Biren
"It takes as much energy to wish as it does to plan." Eleanor Roosevelt
"You alone are enough. You have nothing to prove to anybody." Maya Angelou
"There's a direct correlation between positive energy and positive results." Joe Rogan
"Once you replace negative thoughts with positive ones, you'll start having positive results." Willie Nelson
"I've learned a lot, been a sponge and just continued to take criticism in stride in good positive energy." Danny Green
"I really believe in positive energy and positive thinking and dreams and all that type of stuff." Michael Sorrentino
Good Morning Positive Energy Quotes
Starting off your morning in a positive way, is a game-changer! The following quotes are a great way to start you off right:
"Gratefulness helps us in focusing on the positive things in our lives rather than on the negative ones." Pooja Agnihotri
"One small positive thought can change your whole day." Zig Ziglar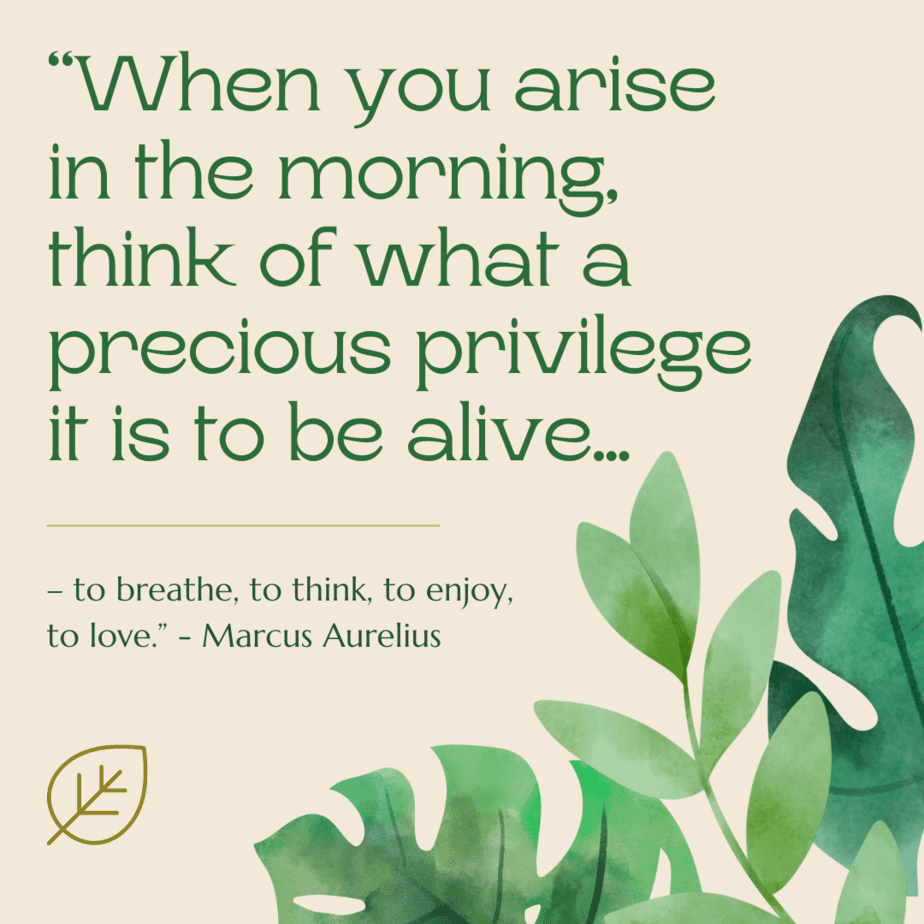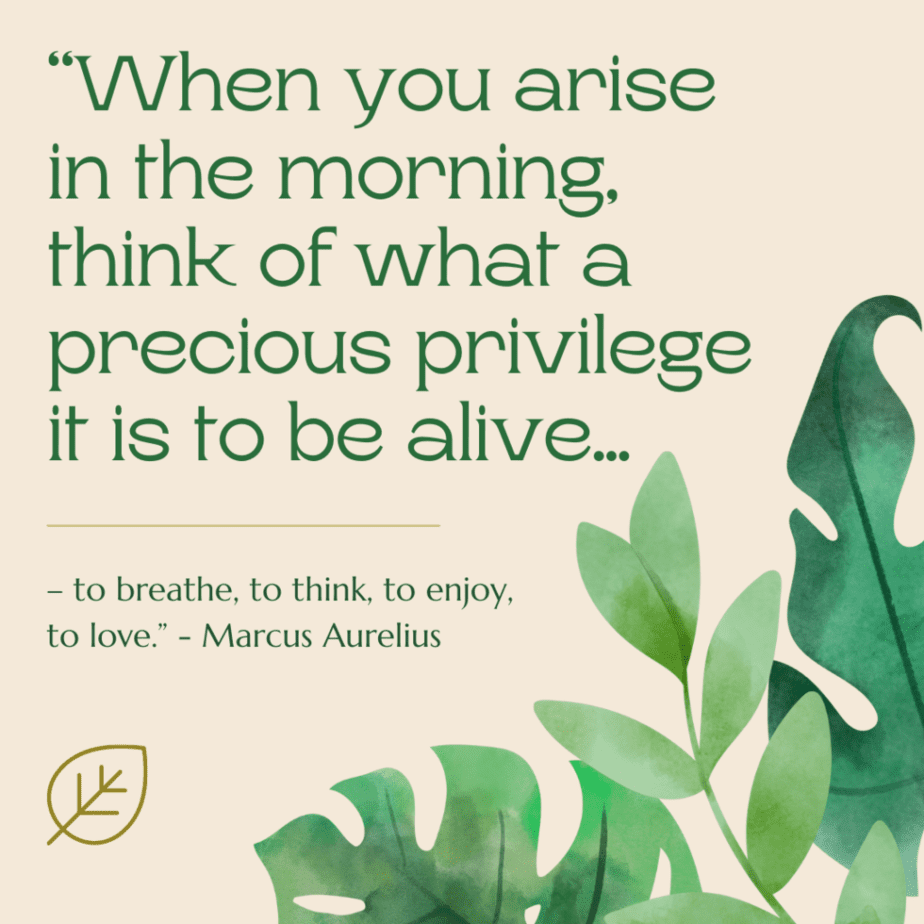 "When you arise in the morning, think of what a precious privilege it is to be alive – to breathe, to think, to enjoy, to love." Marcus Aurelius
"A daily dosage of positive energy so corrosive that it wears out every negative doubt as the gap between the dream & reality closes." Curtis Tyrone Jones
"I do believe we're all connected. I do believe in positive energy. I do believe in the power of prayer. I do believe in putting good out into the world. And I believe in taking care of each other." Harvey Fierstein
"You can have everything you want if you can put your heart and soul into everything you do." Roy T. Bennett
"I say looking on the bright side of life never killed anybody." Jenny Han
"Write it on your heart that every day is the best day in the year." Ralph Waldo Emerson
"What lies behind us and what lies before us are tiny matters compared to what lies within us." Ralph Waldo Emerson
"If you feel happy, Smile with all your heart. if you're down, smile with all your might." Paul Ian Guillermo
"My mom and grandma always told me: if you don't have anything nice to say, don't say anything at all. It's something everyone needs to be more conscious about. Putting more positive energy out into the world would be so beneficial." Madison Keys
Positive Energy Quotes for Work
Sometimes we really need to pep ourselves up at work. If you're needing to feel more energetic or inspired at work, these quotes can help: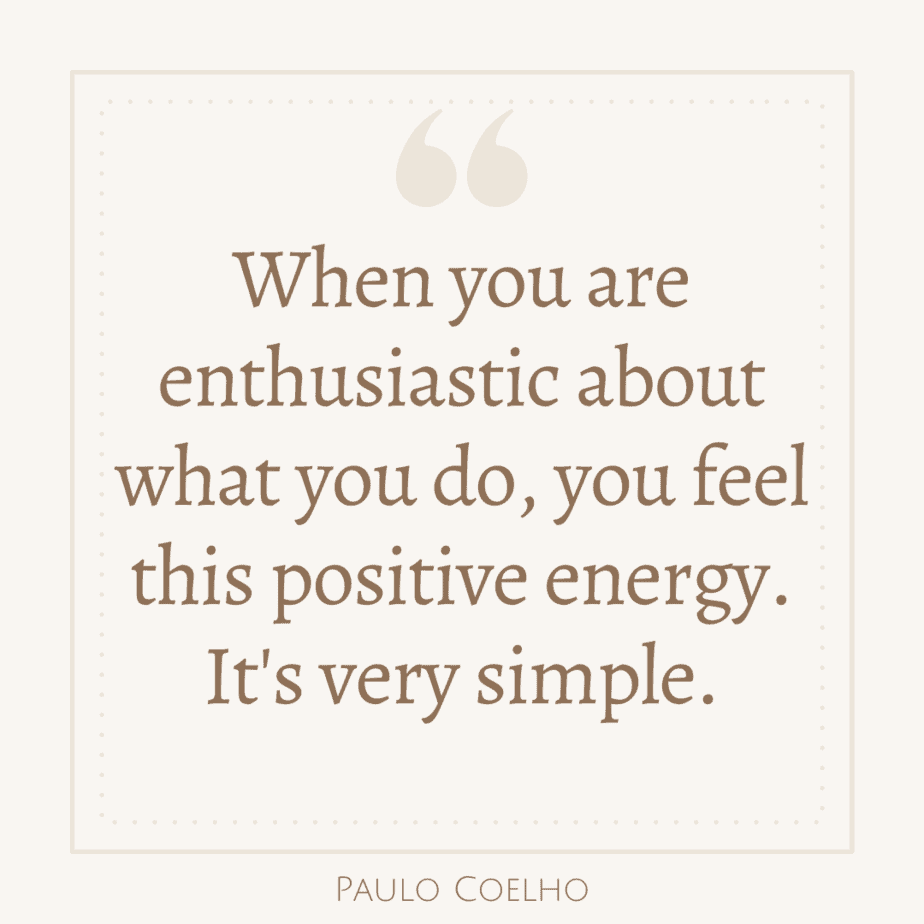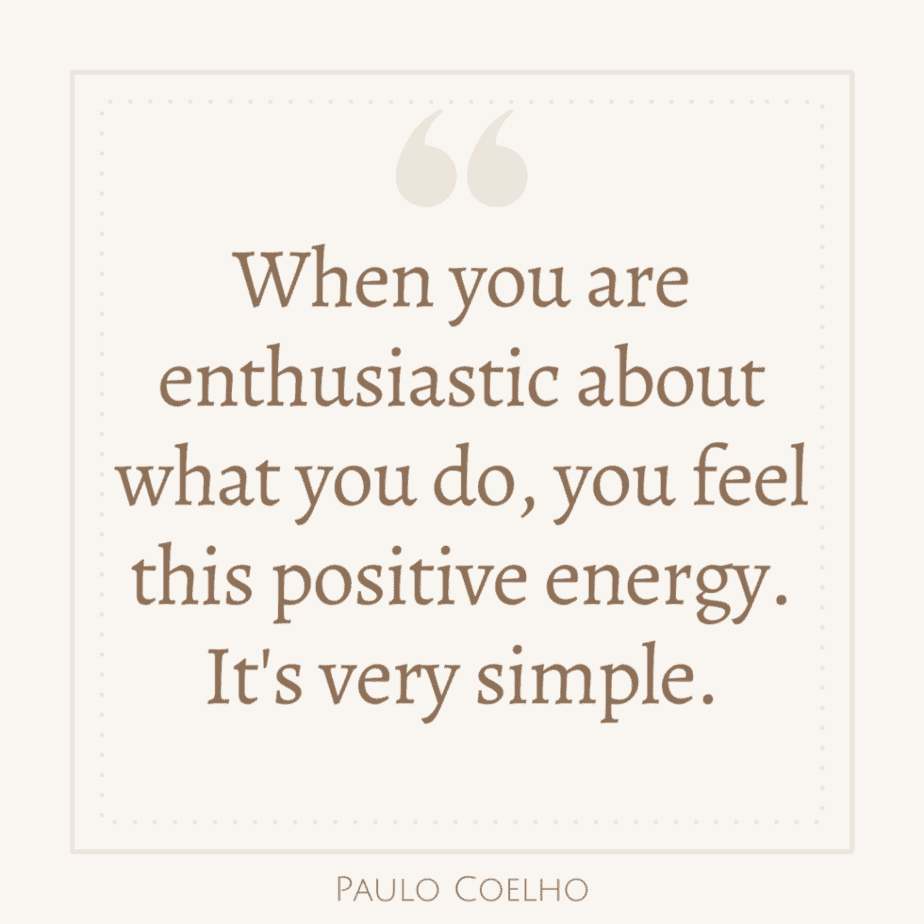 "When you are enthusiastic about what you do, you feel this positive energy. It's very simple." Paulo Coelho
"While you're going through this process of trying to find the satisfaction in your work, pretend you feel satisfied. Tell yourself you had a good day. Walk through the corridors with a smile rather than a scowl. Your positive energy will radiate. If you act like you're having fun, you'll find you are having fun." Jean Chatzky
"People who do a job that claims to be creative have to be alone to recharge their batteries. You can't live 24 hours a day in the spotlight and remain creative. For people like me, solitude is a victory." Karl Lagerfeld
"Anytime you get an opportunity to put more fun into the game, that's good. I've got a lot of positive energy." Antonio Brown
If you're interested in more inspirational quotes and positive words, be sure to check out: