Inspirational Quotes For The Week Ahead
Everyone needs a little inspiration from time to time.
Whether you're feeling stuck in a rut or just need a little push to get through the week, inspirational quotes can be a great way to lift your spirits and give you the motivation you need to keep going.
In this article, we'll explore the power of inspirational quotes, how to use them to your advantage, and share a list of inspiring quotes to get you through the week.
The Power of Inspirational Quotes
Inspirational quotes have the power to change our mindset and improve our mood.
They can help us shift our focus from negativity to positivity and give us the motivation we need to take action towards our goals.
How to Use Inspirational Quotes
There are many ways to use inspirational quotes in your daily life:
You can use them as daily affirmations, by reading them each morning as you start the day.
You can write them down and put them in a place where you'll see them often.
You can also share them with friends and family to spread positivity and encouragement.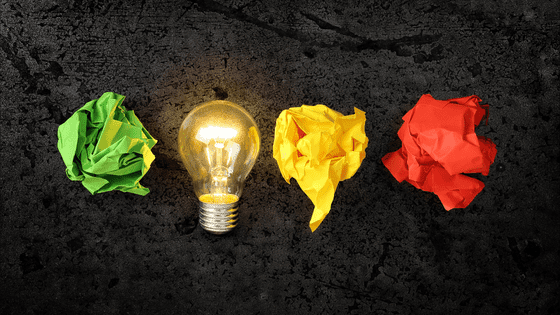 List of Inspirational Quotes For A New Week
"The best way to predict the future is to create it." Peter Drucker
"Optimism is the faith that leads to achievement. Nothing can be done without hope and confidence." Helen Keller
"The biggest adventure you can ever take is to live the life of your dreams." Oprah Winfrey
"It's not the years in your life that count. It's the life in your years." Abraham Lincoln
"It always seems impossible until it's done." Nelson Mandela
"You can't go back and change the beginning, but you can start where you are and change the ending." C.S. Lewis
"Be the change you wish to see in the world." Mahatma Gandhi
"Keep your face always toward the sunshine – and shadows will fall behind you." Walt Whitman
"Success is not final, failure is not fatal: It is the courage to continue that counts." Winston Churchill
"Life is 10% what happens to you and 90% how you react to it." Charles R. Swindoll
"Perfection is not attainable, but if we chase perfection we can catch excellence." Vince Lombardi
"Believe you can and you're halfway there." Theodore Roosevelt
"Believe in yourself! Have faith in your abilities! Without a humble but reasonable confidence in your own powers you cannot be successful or happy." Norman Vincent Peale
"Either you run the day, or the day runs you." Jim Rohn
"Don't let yesterday take up too much of today." Will Rogers
"It does not matter how slowly you go as long as you do not stop." Confucius
"If you fell down yesterday, stand up today." H. G. Wells
"Your only limit is the amount of doubt you have." Zig Ziglar
"If you want to lift yourself up, lift up someone else." Booker T. Washington
"Good, better, best. Never let it rest. 'Til your good is better and your better is best." St. Jerome
"Our greatest weakness lies in giving up. The most certain way to succeed is always to try just one more time." Thomas A. Edison
"If you want to lift yourself up, lift up someone else." Booker T. Washington
"Your work is going to fill a large part of your life, and the only way to be truly satisfied is to do what you believe is great work. And the only way to do great work is to love what you do. If you haven't found it yet, keep looking. Don't settle. As with all matters of the heart, you'll know when you find it." Steve Jobs
"If you're going through hell, keep going." Winston Churchill
"It is during our darkest moments that we must focus to see the light." Aristotle Onassis
"You miss 100% of the shots you don't take." Wayne Gretzky
"The best and most beautiful things in the world cannot be seen or even touched – they must be felt with the heart." Helen Keller
"As we express our gratitude, we must never forget that the highest appreciation is not to utter words, but to live by them." John F. Kennedy
Inspirational quotes can be a powerful tool for changing our mindset and improving our moods.
By using them in our daily lives, we can stay motivated and focused on our goals. Try incorporating some of these inspiring quotes into your daily routine this week and see how they can make a difference in your life.