200+ Words To Describe A Book – Adjectives To Describe Any Book
Words To Describe A Book
There are a myriad of words that can be used to describe a book, depending on the genre and the feelings it provokes from individual readers.
To name just a few, a book can be gripping, unputdownable, page-turner, thought-provoking, relatable, heart-warming, and many more.
A book can also be described by its genre. For instance, if it is a mystery, it can be suspenseful, while a romance might be described as heart-warming.
Some words are more positive than others, and some can even be seen as negative. Basically though, it comes down to opinion and what a reader personally feels about a book.
There are no wrong answers when it comes to describing a book, because ultimately, it is up to the reader to decide what they think.
Here's an epic list of more than 200 adjectives to describe a book you may have read recently.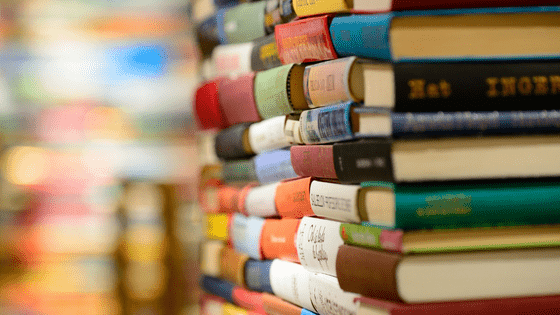 List of Adjectives to Describe A Book
absorbing
acclaimed
addictive
advanced
adventurous
aloof
ambitious
artistic
astonishing
autobiographical
believable
biblical
biographical
biography
bold
boring
bright
brilliant
candid
cerebral
charming
cheerful
childlike
classic
classical
coherent
colorful
comforting
comic
comical
coming-of-age
complicated
confusing
conversational
creepy
cultural
current
dangerous
daring
dark
deceitful
deep
definitive
delightful
descriptive
devious
diverse
dreary
dull
dynamic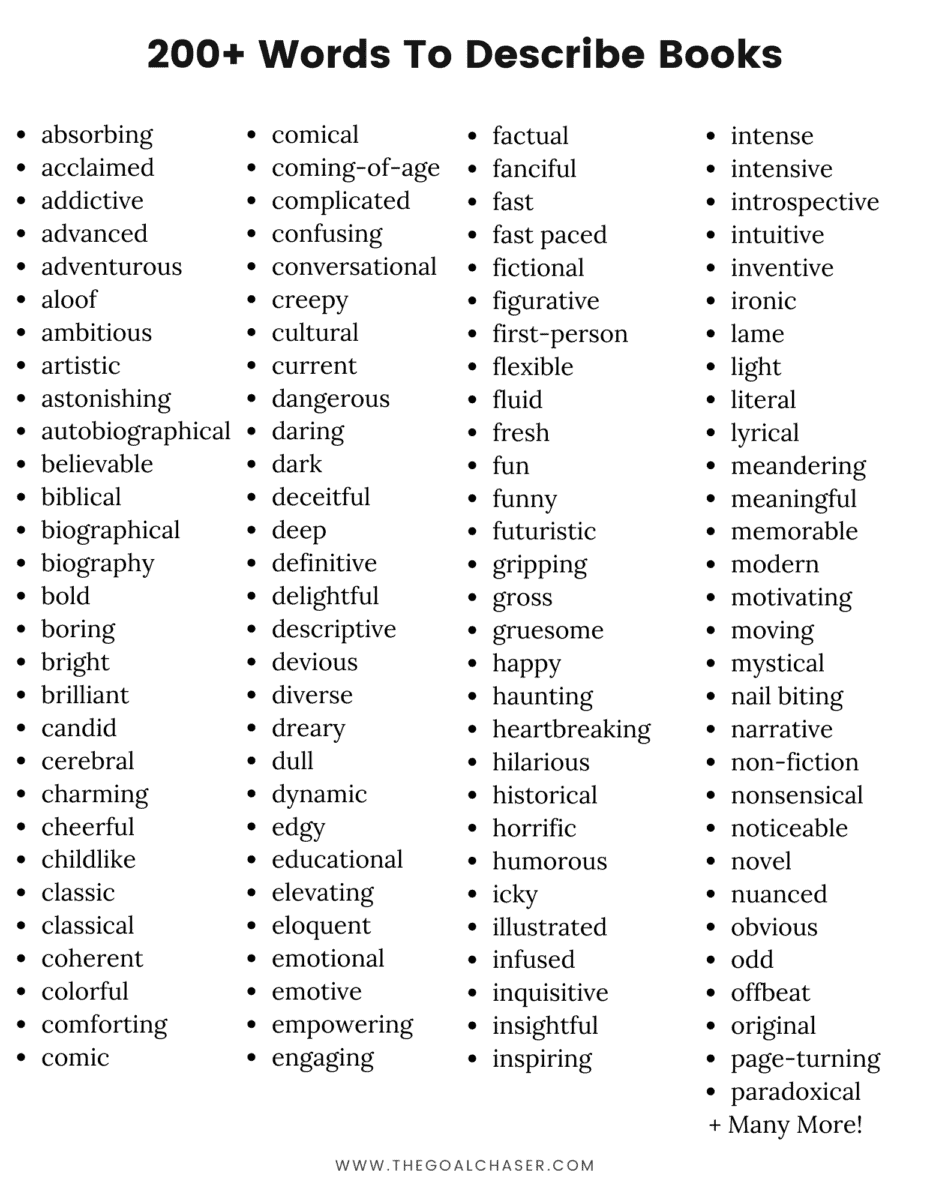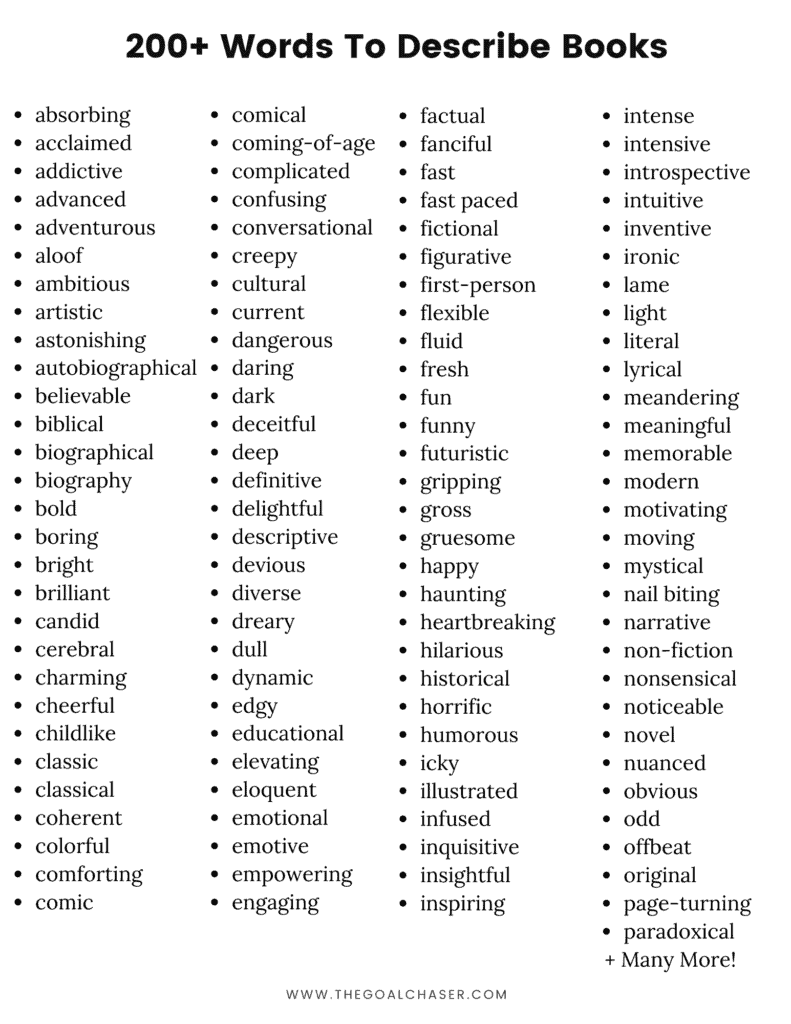 edgy
educational
elevating
eloquent
emotional
emotive
empowering
engaging
engrossing
entertaining
enticing
epic
erotic
erratic
evocative
exceptional
exciting
exhilarating
expressive
exquisite
extraordinary
factual
fanciful
fast
fast paced
fictional
figurative
first-person
flexible
fluid
fresh
fun
funny
futuristic
gripping
gross
gruesome
happy
haunting
heartbreaking
hilarious
historical
horrific
humorous
icky
illustrated
infused
inquisitive
insightful
inspiring
intense
intensive
introspective
intuitive
inventive
ironic
lame
light
literal
lyrical
meandering
meaningful
memorable
modern
motivating
moving
mystical
nail biting
narrative
non-fiction
nonsensical
noticeable
novel
nuanced
obvious
odd
offbeat
original
page-turning
paradoxical
passionate
peaceful
personal
plagiaristic
playful
polite
ponderous
popular
potent
powerful
predictable
prequel
profound
promotional
pure
real
realistic
redundant
repetitive
resourceful
rhetorical
revealing
rich
riveting
romantic
rousing
sad
safe
sarcastic
satisfying
scary
sensory
sensual
serene
series
shallow
silly
simple
skilled
smart
sophisticated
spectacular
spellbinding
spiritual
sublime
successful
superb
surprising
surreal
suspenseful
sweet
symbolic
tall
tasteful
terrifying
third person
thoughtful
thought-provoking
thriller
thrilling
timeless
topical
traditional
tragic
triumphant
unbelievable
unexpected
unique
unique
universal
unpredictable
unsure
vibrant
visionary
vivid
whimsical
wholesome
witty
No matter what words you use to describe a book, it is ultimately up to the reader to decide how they feel about it. There are no wrong answers, because everyone will have a different opinion.
Reading should be enjoyable, so find books that make you happy and use whatever words you like to describe them!
For more lists of words and adjectives, be sure to check out: