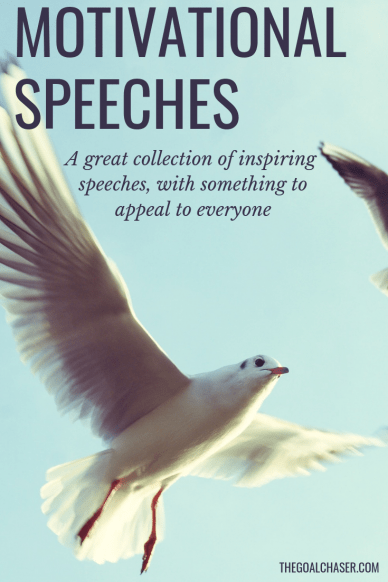 Motivational Speeches That Resonate
A great motivational speech that resonates with you personally can be powerful. Not the cheesy ones, but the inspiring talks from those that have walked the path before you.
More...
By listening to the unique experiences of others, our existing thoughts can be challenged and we're more likely to consider different approaches. Which is extremely useful when you're facing changes, challenging situations or even if you're just looking for a boost in motivation for life in general.
"Experience is a master teacher, even when it's not our own." Gina Greenlee
Benefits of Motivational Speeches
A motivational speaker may discuss a specific goal they have achieved, or they may have overcome enormous adversity or failure. Sometimes, they are just highly motivated people that we can learn from.
Either way, here are just some of the benefits of listening to motivational speeches. They can:
Motivate you to make a much-needed change
Challenge your thinking and limiting beliefs
Offer a fresh perspective or a new approach
Make a problem seem trivial in comparison
Improve your confidence: 'if they can do that, then so can I!"
Boost your productivity
Inspire you to take action
"We don't have to waste our time learning how to make pastry when we can use grandma's recipes." Orson De Witt
Motivational Speeches
The secret is finding a motivational speech that resonates with you.
Scroll below for a collection of speeches that will inspire and motivate. All from different perspectives and varying lengths based on how much time you have available to listen:
No results have been returned for your Query. Please edit the query for content to display.