28 Short Funny Quotes About Friends
These short and funny quotes about friendships certainly provide a laugh, but they also highlight the enormous value of our true friends.
Friendship is an important part of life. When you're having a bad day, your friends will be there to make you laugh and cheer you up. They have no choice but to listen when you need them the most, and they understand where you're coming from – without having to explain the whole story again.
These funny quotes poke fun at the amazing, crazy times we share with our friends and the unique nature of friendships. They can be used in birthday cards, encouraging text messages or Instagram captions to make your friends laugh and let them know how much they are treasured.
Short Funny Quotes About Friends
Friendship is born at that moment when one person says to another, 'What! You too? I thought I was the only one!' C.S. Lewis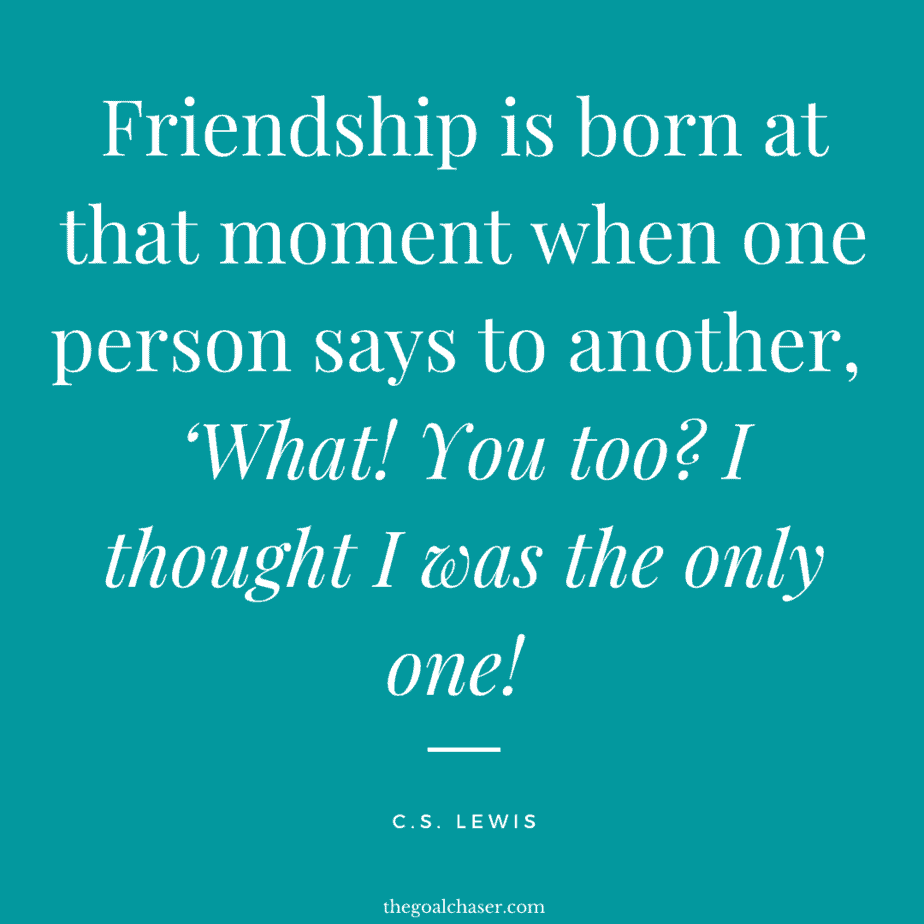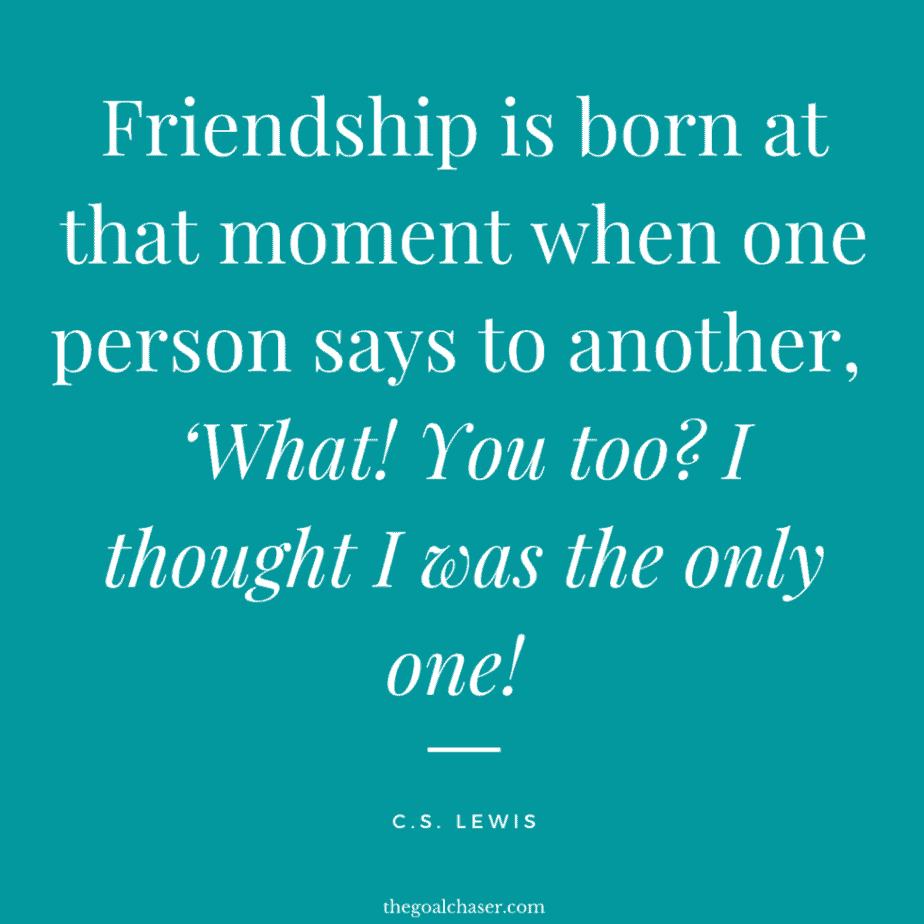 One loyal friend is worth ten thousand relatives. Euripides
I've always believed that a goal in life is not to own a boat but have a friend with a boat. Christie Hefner
A true friend is someone who thinks that you are a good egg even though he knows that you are slightly cracked. Bernard Meltzer
When you're in jail, a good friend will be trying to bail you out. A best friend will be in the cell next to you saying, 'Damn, that was fun'. Groucho Marx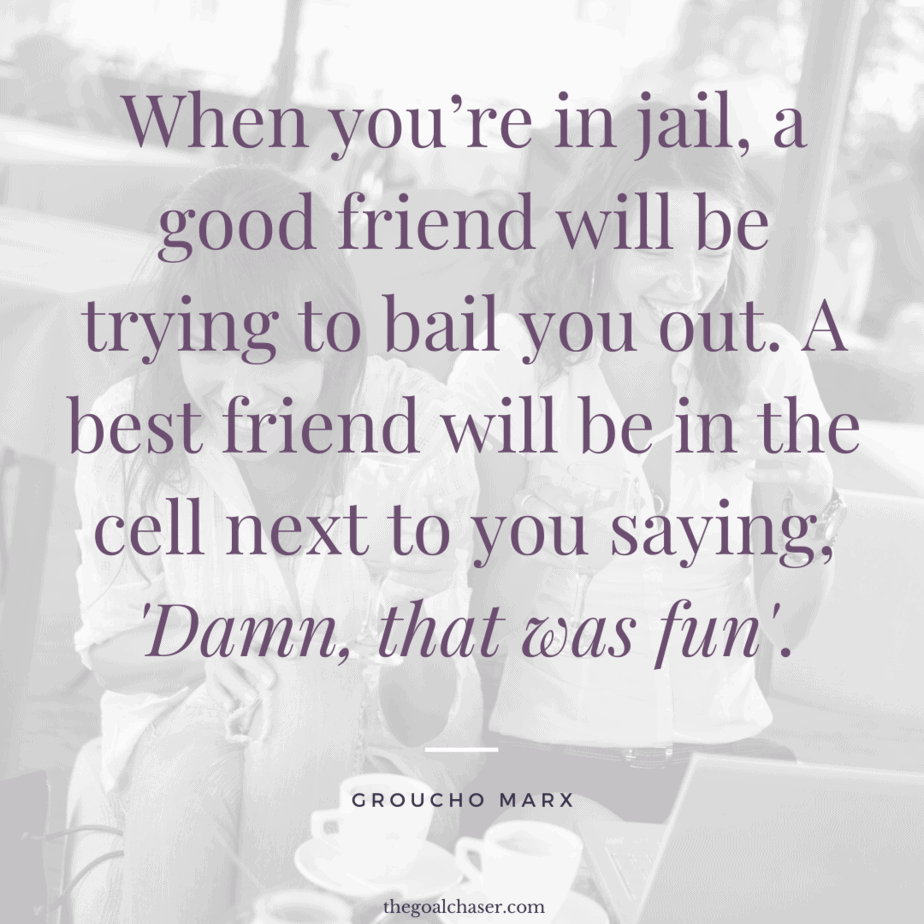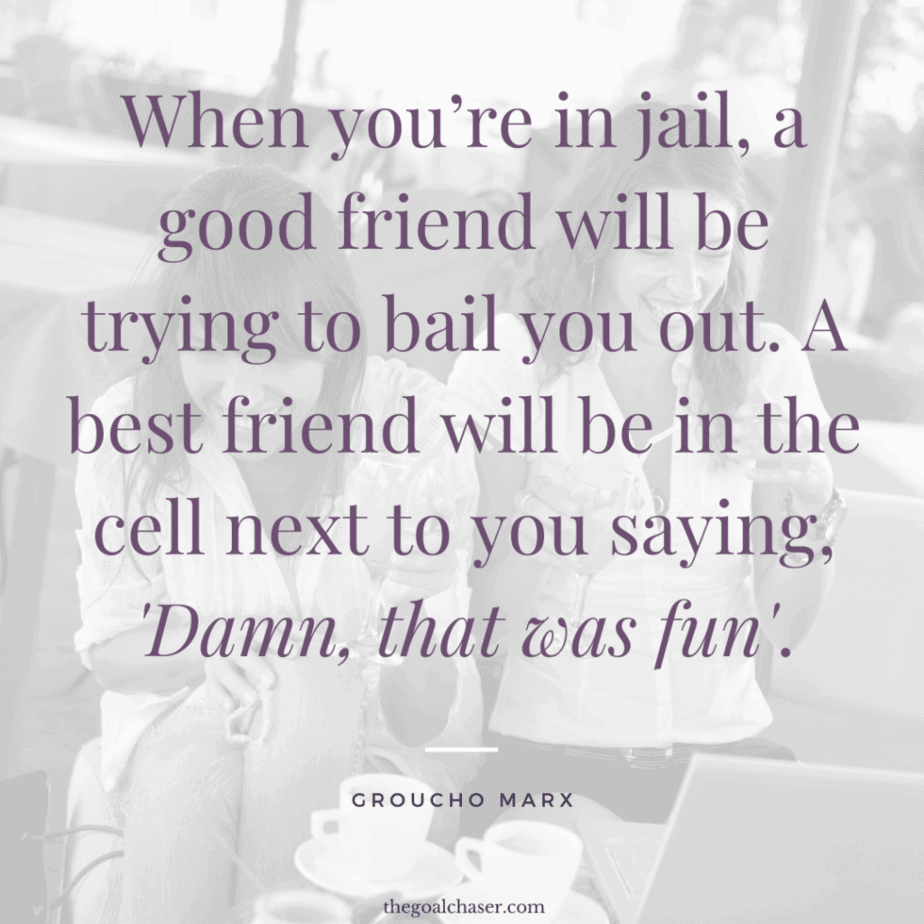 We'll be best friends forever because you already know too much. Unknown
A friend is one who knows you and loves you just the same. Elbert Hubbard
Before borrowing money from a friend, it's best to decide which you need most. Joe Moore
A true friend stabs you in the front. Oscar Wilde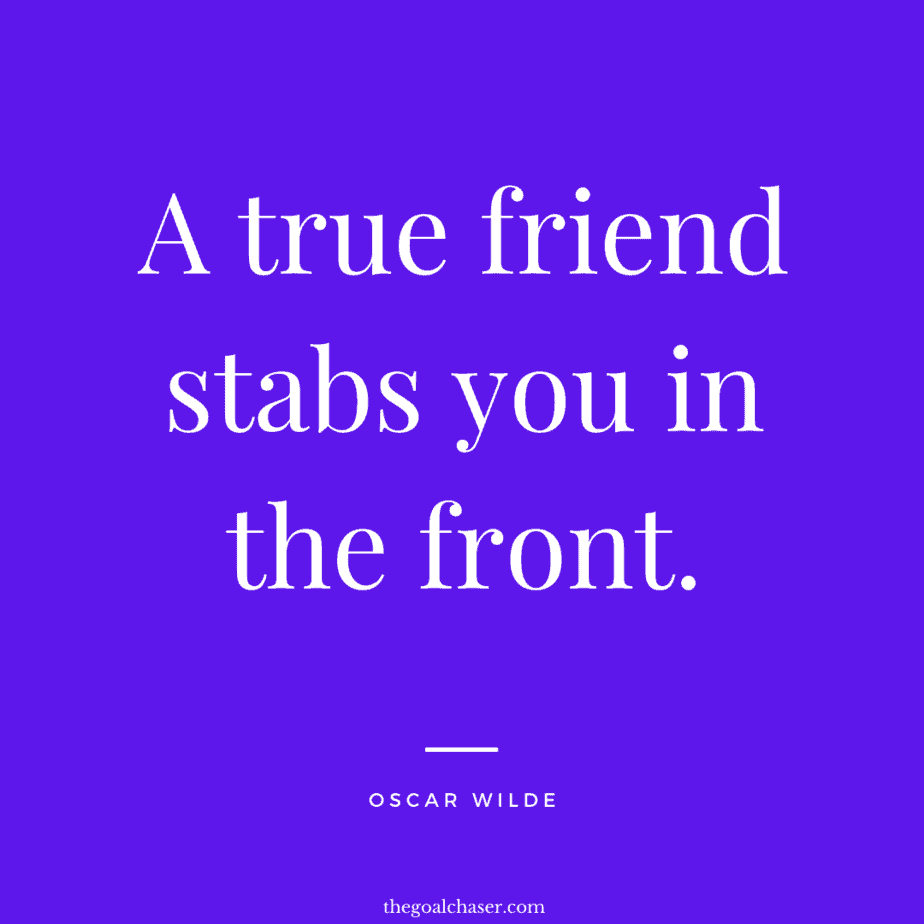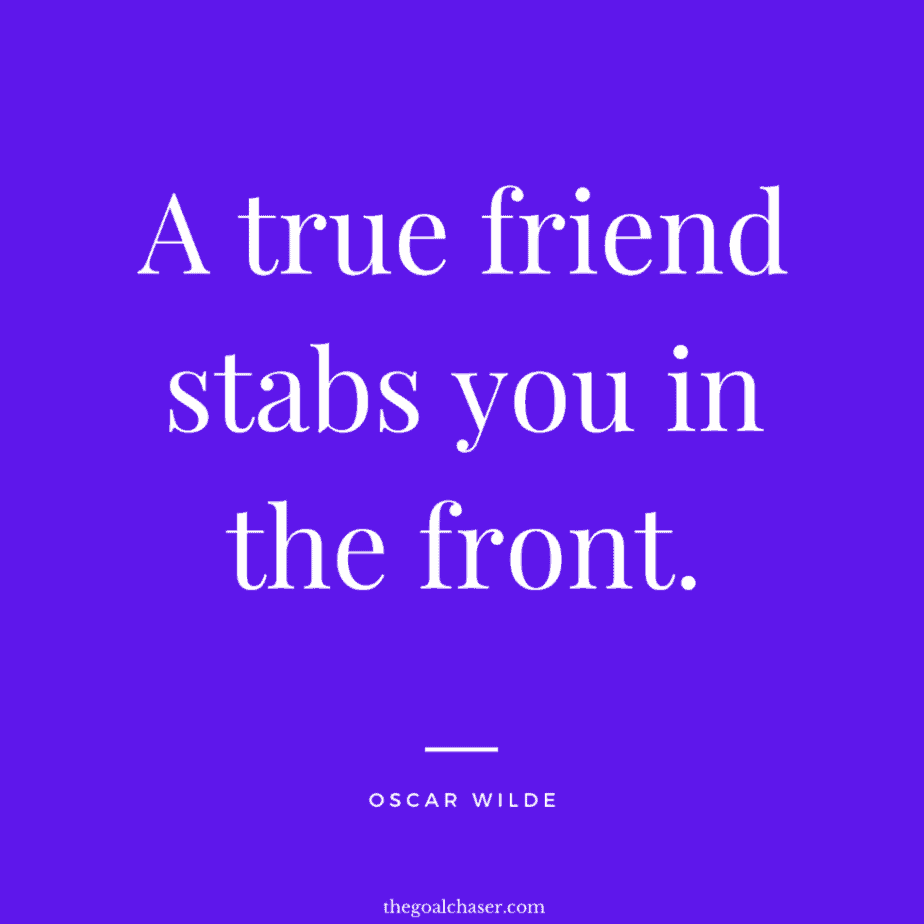 A friend never defends a husband who gets his wife an electric skillet for her birthday. Erma Bombeck
We've been friends for so long I can't remember which one of us is the bad influence. Unknown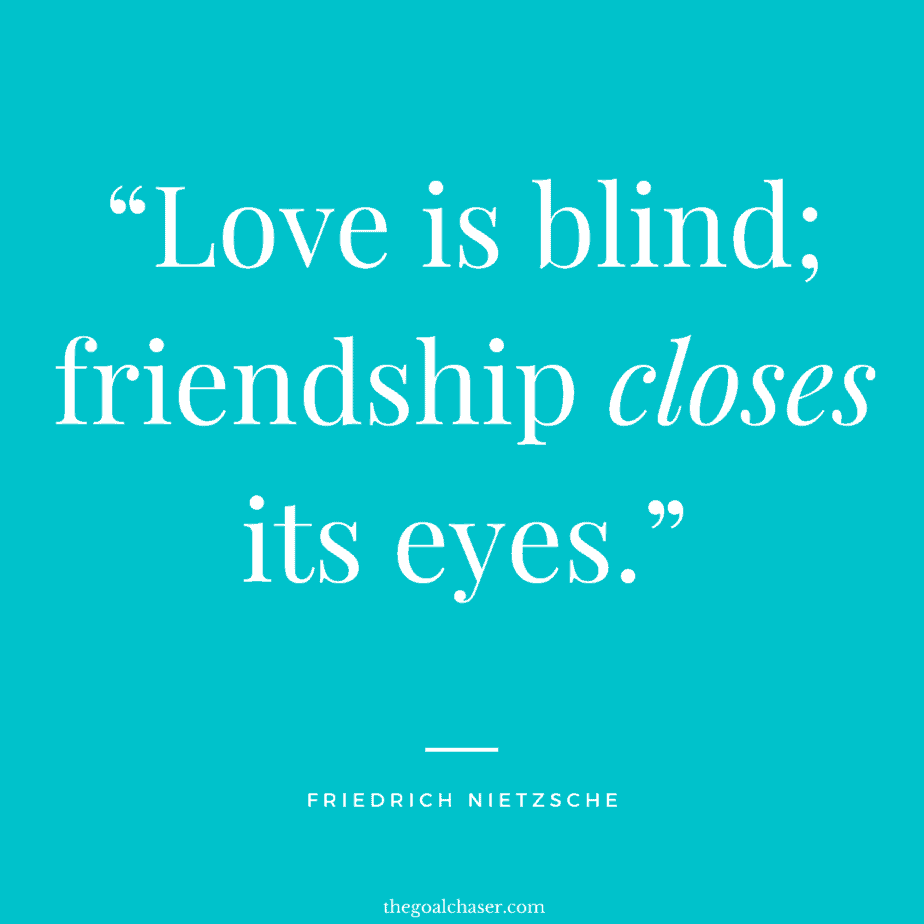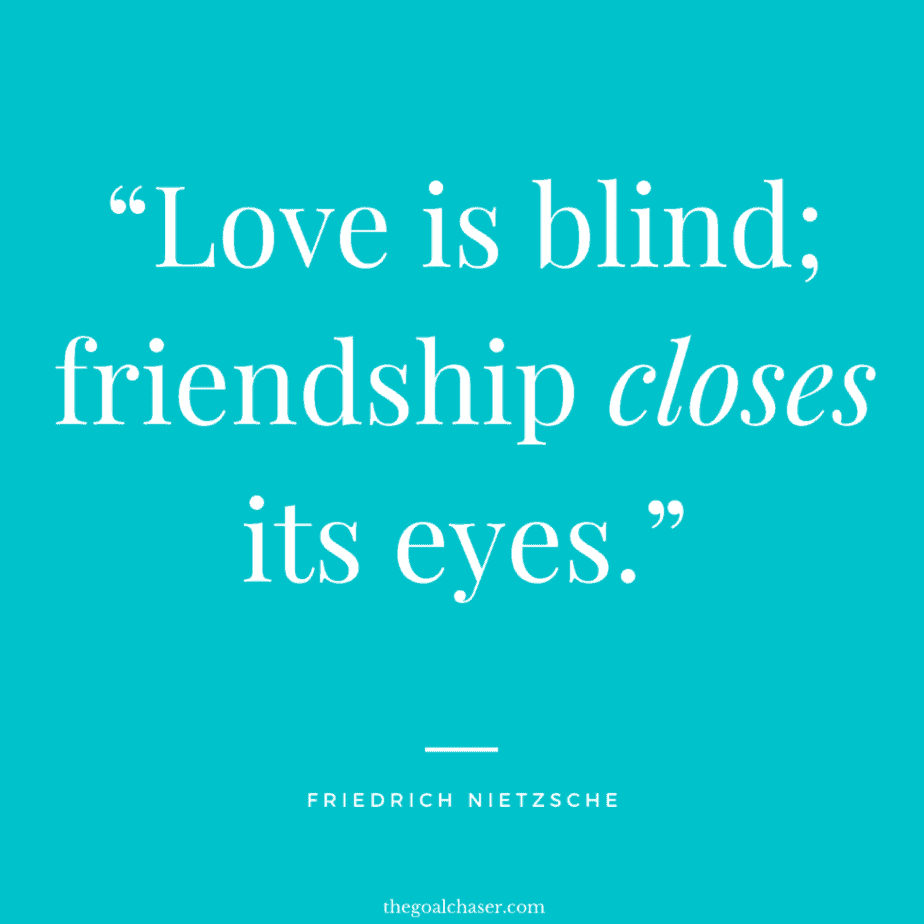 Love is blind. Friendship closes its eyes. Friedrich Nietzsche
A loyal friend laughs at your jokes when they're not so good and sympathizes with your problems when they're not so bad. Arnold H. Glasgow
I don't like to commit myself about heaven and hell — you see, I have friends in both places. Mark Twain
One good reason to only maintain a small circle of friends is that three out of four murders are committed by people who know the victim. George Carlin
The holy passion of Friendship is of so sweet and steady and loyal and enduring a nature that it will last through a whole lifetime – if not asked to lend money. Mark Twain
This is by far your worst idea ever. I'll be there in 15 minutes. Unknown
You can always tell a real friend: when you've made a fool of yourself he doesn't feel you've done a permanent job. Laurence J. Peter
If you can survive 11 days in cramped quarters with a friend and come out laughing, your friendship is the real deal. Oprah Winfrey
I had a friend who was a clown. When he died, all his friends went to the funeral in one car. Steven Wright
Love is blind; friendship tries not to notice. Otto von Bismarck
Friendship is like peeing in your pants. Everyone can see it, but only you can feel the warm feeling inside. Robert Bloch
This the privilege of friendship to talk nonsense, and have her nonsense respected. Charles Lamb
Any man who doesn't love his mama can't be no friend of mine. Mr. T
I don't know what's tighter: our jeans or our friendship. Unknown
It is more fun to talk with someone who doesn't use long, difficult words but rather short, easy words like, 'What about lunch?' A.A. Milne (Winnie the Pooh)
An old friend will help you move. A good friend will help you move a dead body. Jim Hayes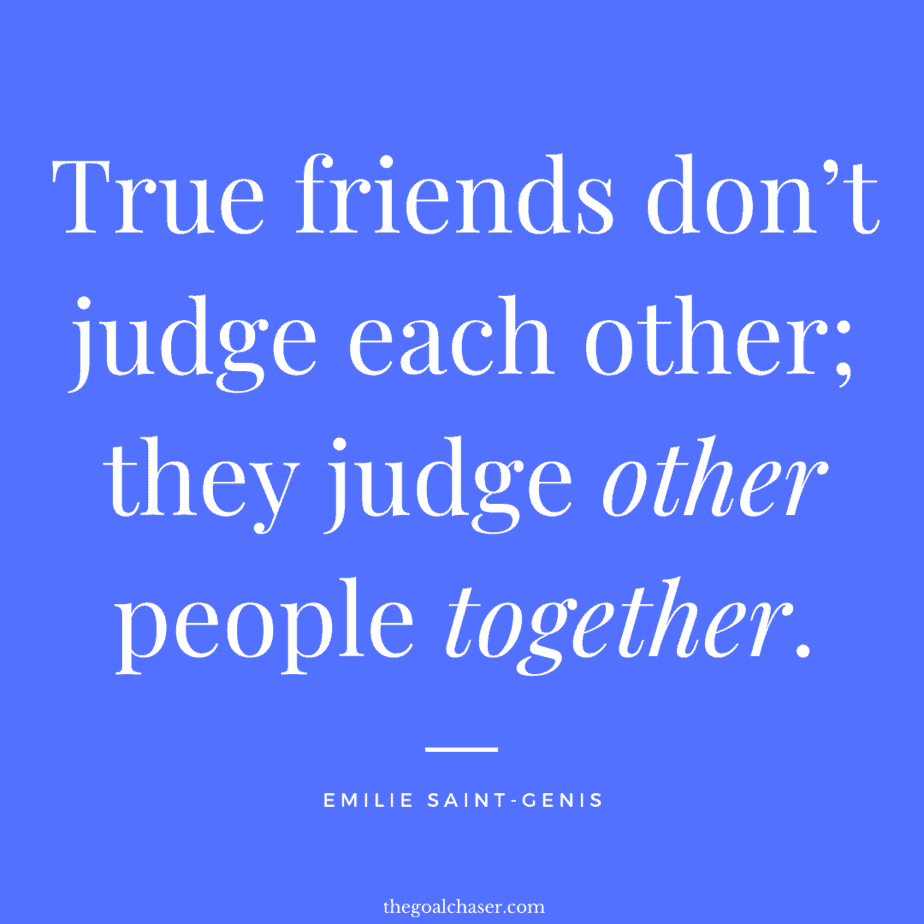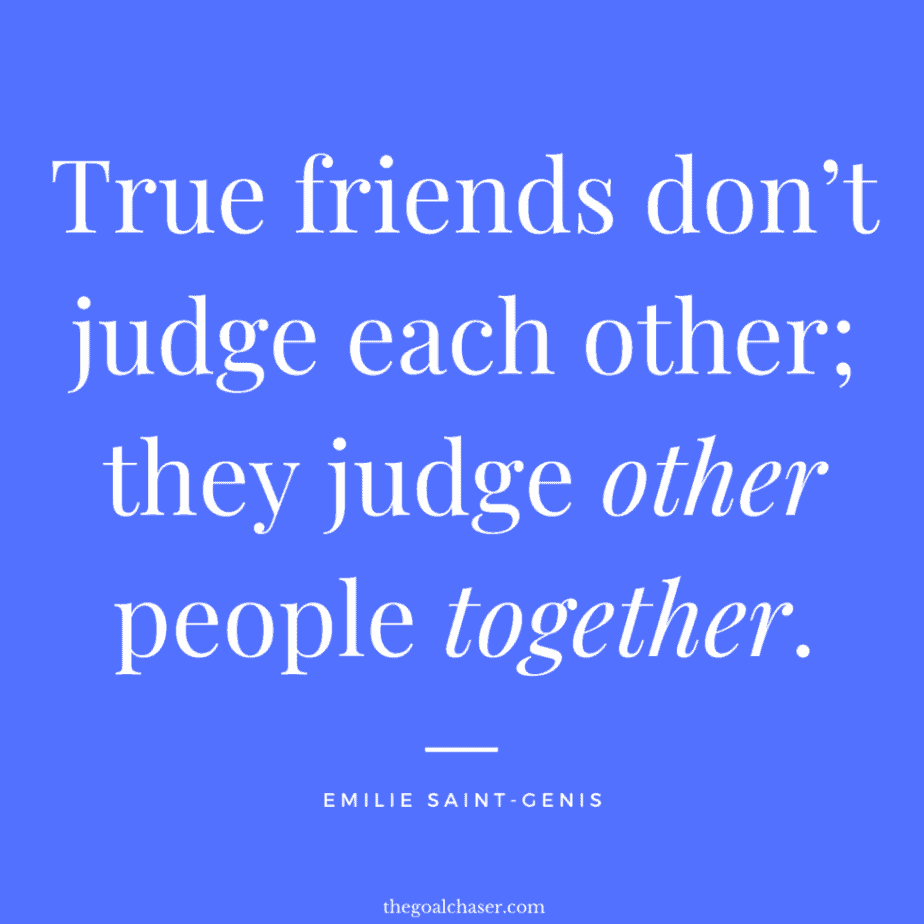 True friends don't judge each other; they judge other people together. Emilie Saint-Genis
We hope you've enjoyed these funny friendship quotes and are leaving with a feeling of being grateful for the crazy, fun friends you have and the awesome moments you've shared together so far. If you're interested in reading more funny quotes and inspiring words, be sure to check out: