26 Sweet & Salty Quotes About Squad Goals
What does 'squad goals' even mean? A squad is a group of people that have a common purpose or interests and are likely to be friends or family. The term 'squad goals' is used to highlight a group that is considered aspirational or of a perceived elevated status.
So basically, a term to illustrate that a group of friends looks appealing to you, and you want in 😊
In this post I wanted to share a sweet collection of short quotes about those important friendships in life, because great friendships are so very dear to a full life. It's not just the fun times, it's the having them there in the harder times, the loyalty, the adventures and the growth throughout a lifetime.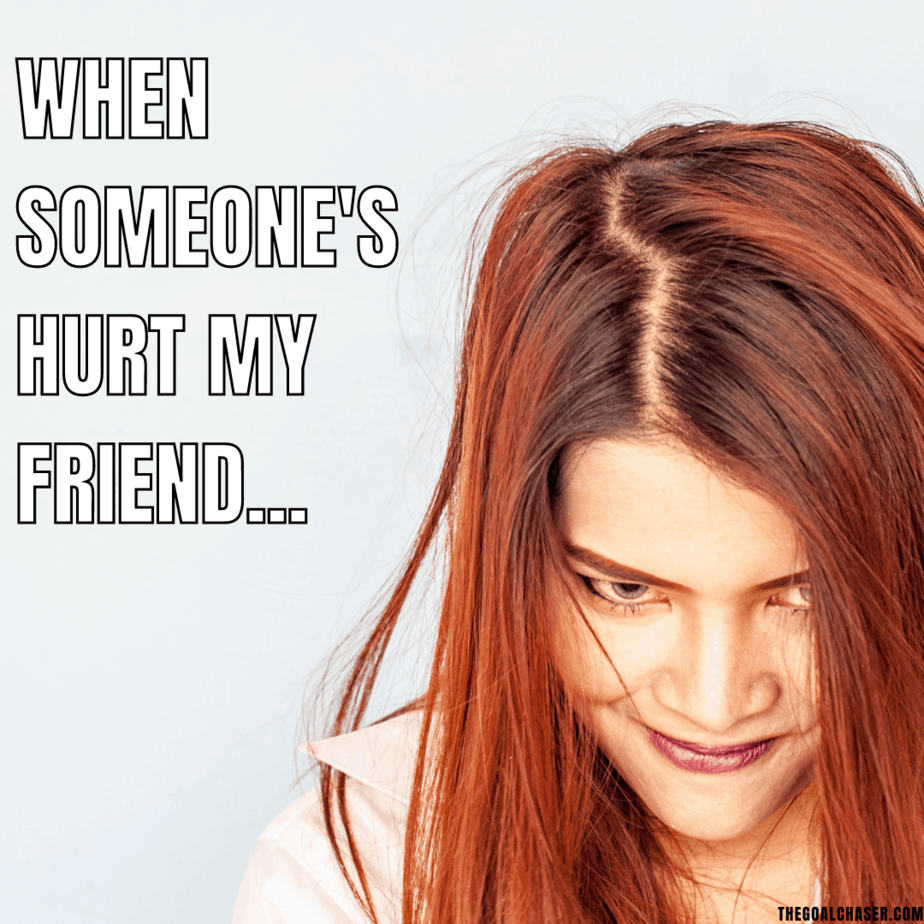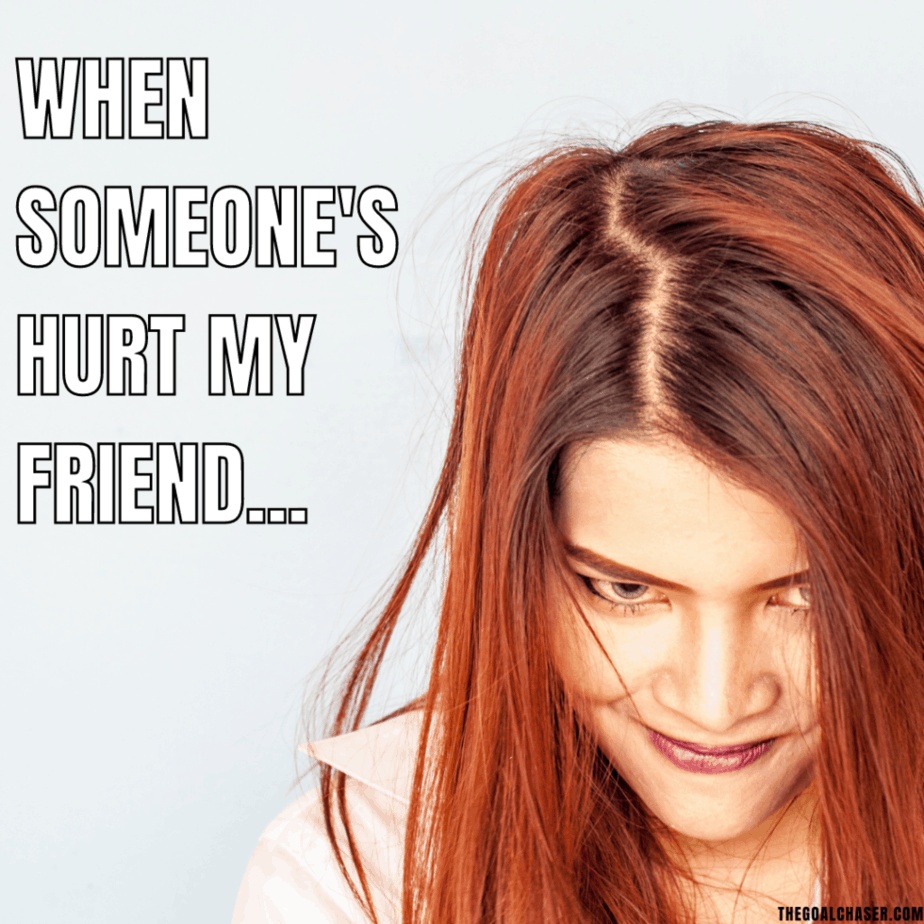 Friends Squad Quotes
"Lots of people want to ride with you in the limo, but what you want is someone who will take the bus with you when the limo breaks down." Oprah Winfrey
"You don't have to be crazy to be my friend. I'll train you." Unknown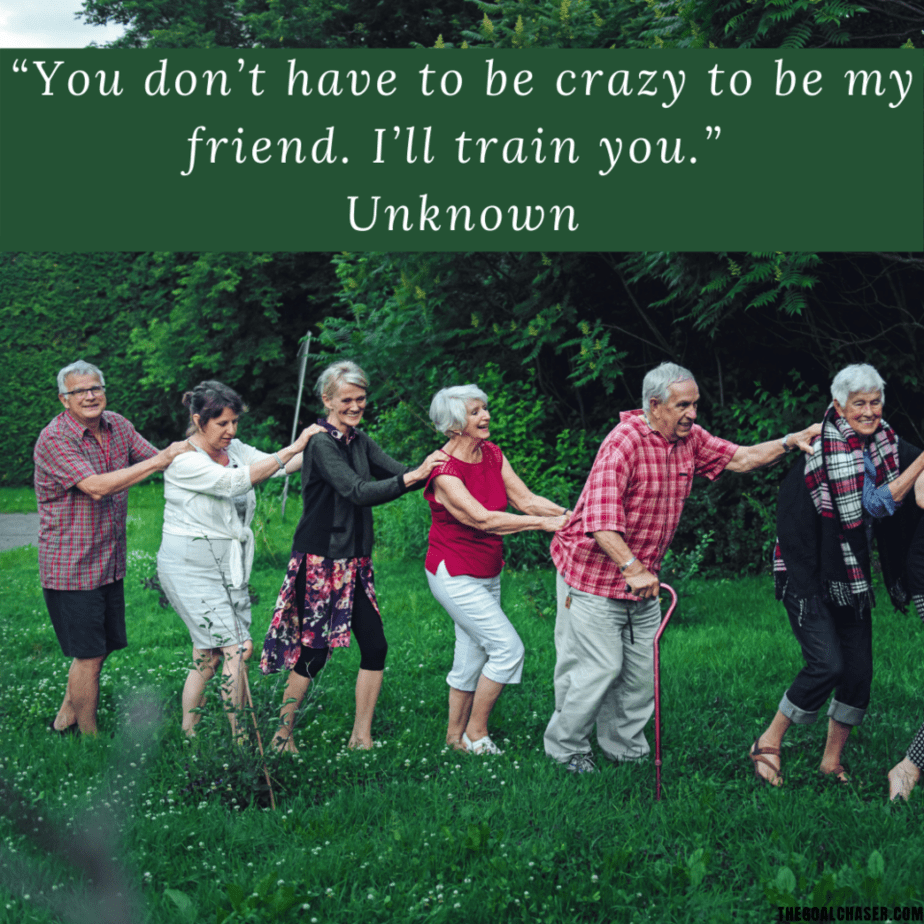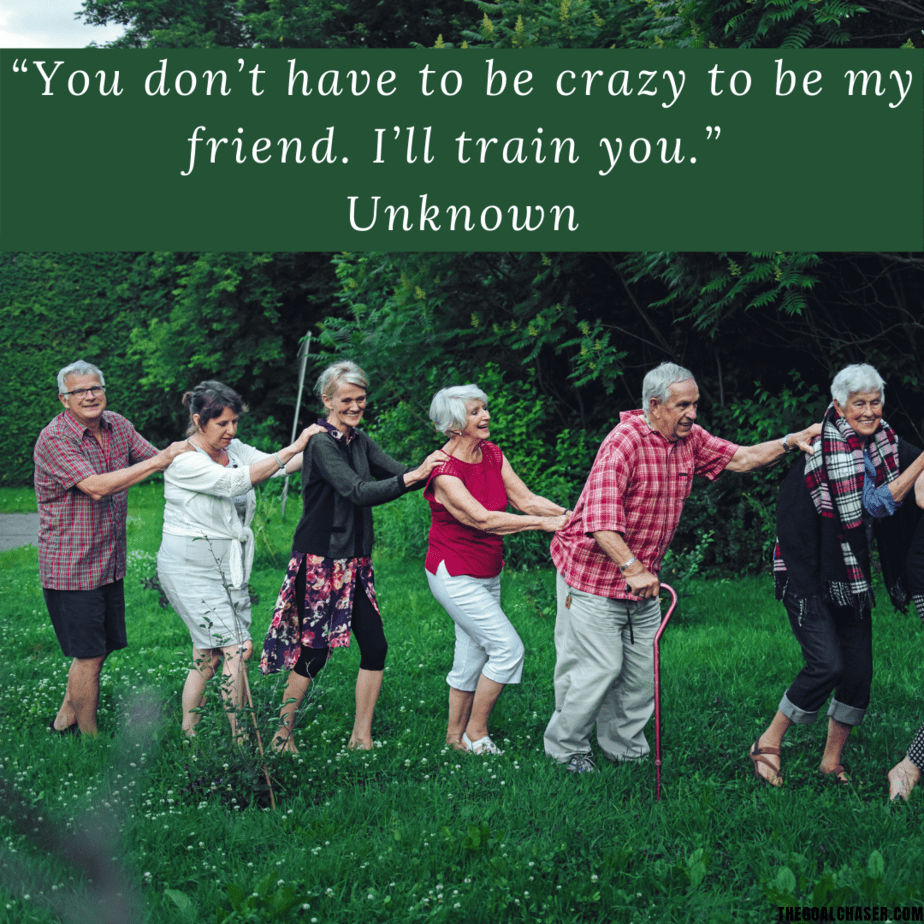 "If ever there is tomorrow when we're not together…there is something you must always remember. You are braver than you believe, stronger than you seem, and smarter than you think but the most important thing is, even if we are apart…. I'll always be with you." Winnie the Pooh
"A friend is someone who understands your past, believes in your future, and accepts you just the way you are." Unknown
"Don't make friends who are comfortable to be with. Make friends who will force you to lever yourself up." Thomas J. Watson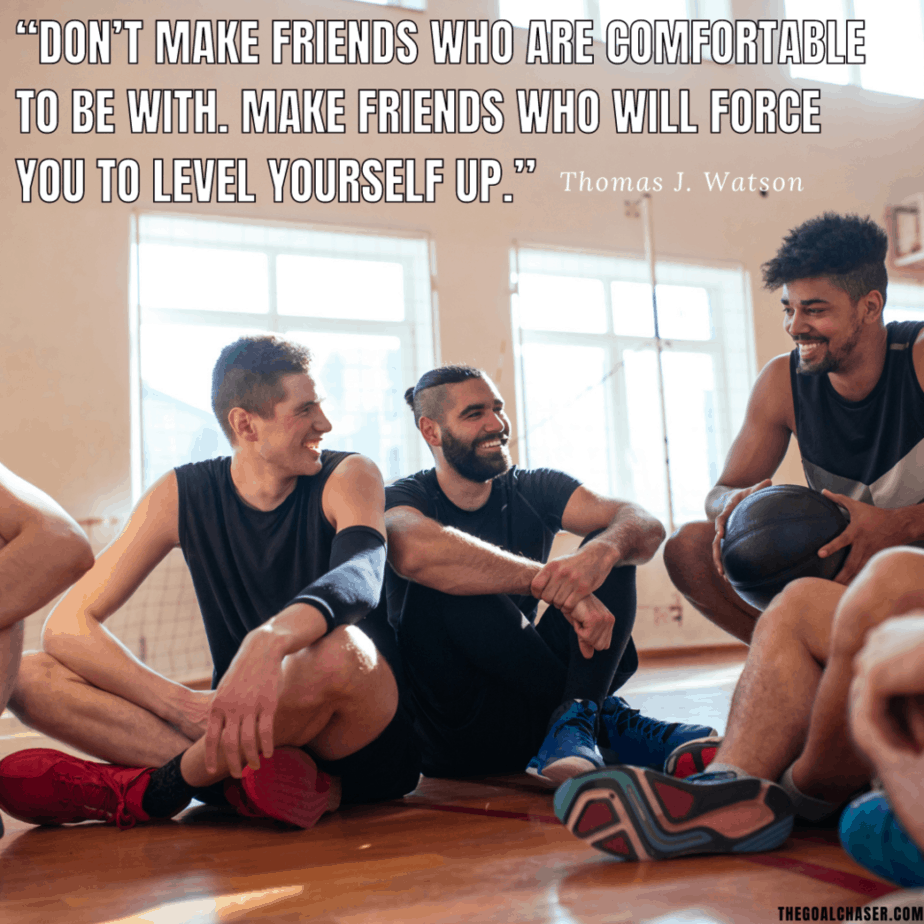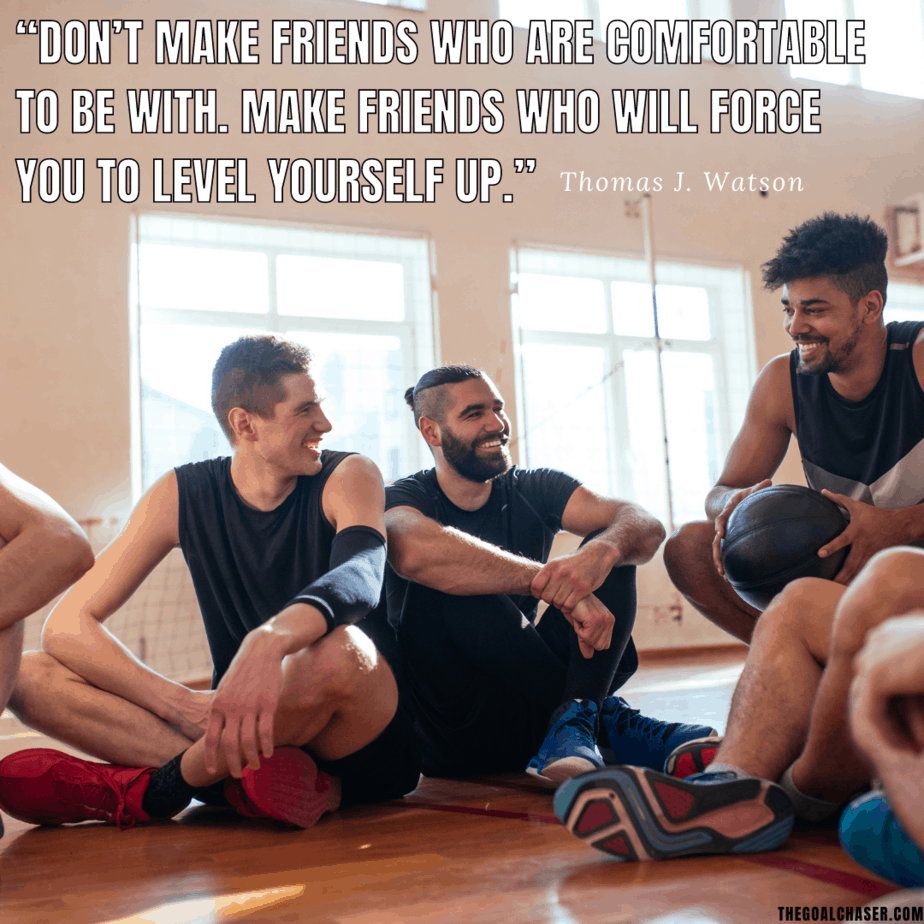 "Find a group of people who challenge and inspire you; spend a lot of time with them, and it will change your life." Amy Poehler
"A real friend is one who walks in when the rest of the world walks out." Walter Winchell
"When you stop expecting people to be perfect, you can like them for who they are." Donald Miller
"One's friends are that part of the human race with which one can be human." George Santayana
"Growing apart doesn't change the fact that for a long time we grew side by side; our roots will always be tangled. I'm glad for that." Ally Condie
"A friend is one who overlooks your broken fence and admires the flowers in your garden." Unknown
"Don't walk behind me, I may not lead. Don't walk in front of me; I may not follow. Just walk beside me and be my friend." Albert Camus
"I belong to the people I love, and they belong to me and the love and loyalty I give them, form my identity far more than any word or group ever could." Veronica Roth
"There's not a word yet for old friends who've just met." Jim Henson
"The strength of a family, like the strength of an army, is in its loyalty to each other." Mario Puzo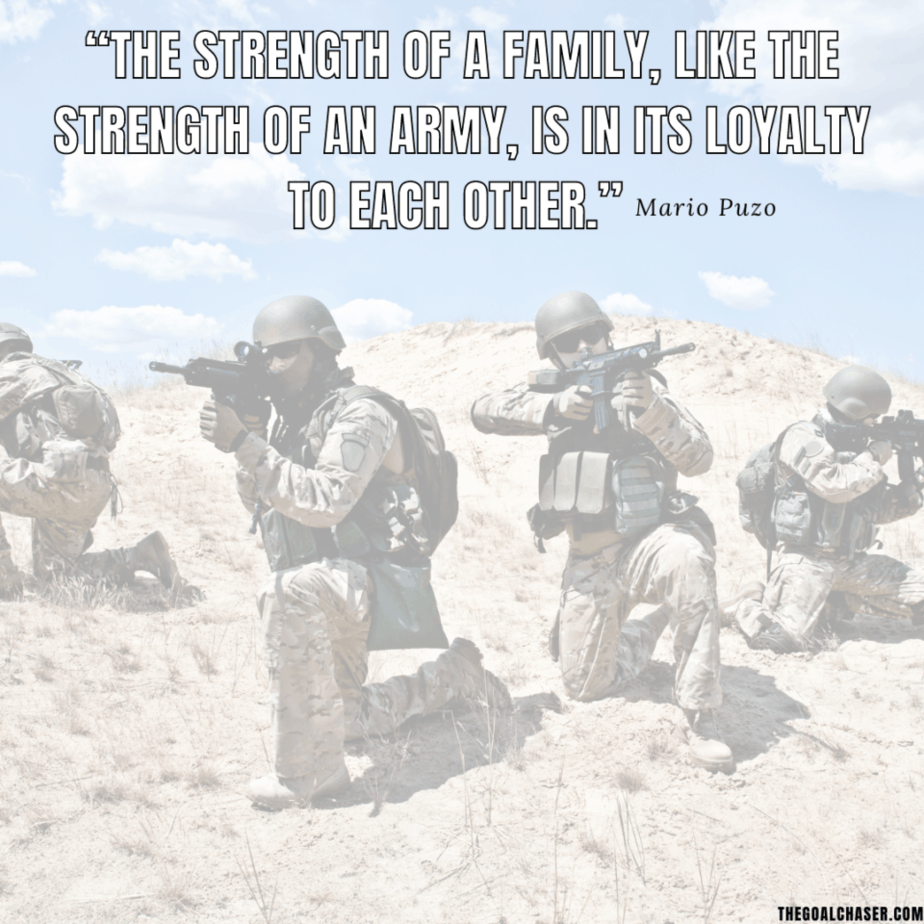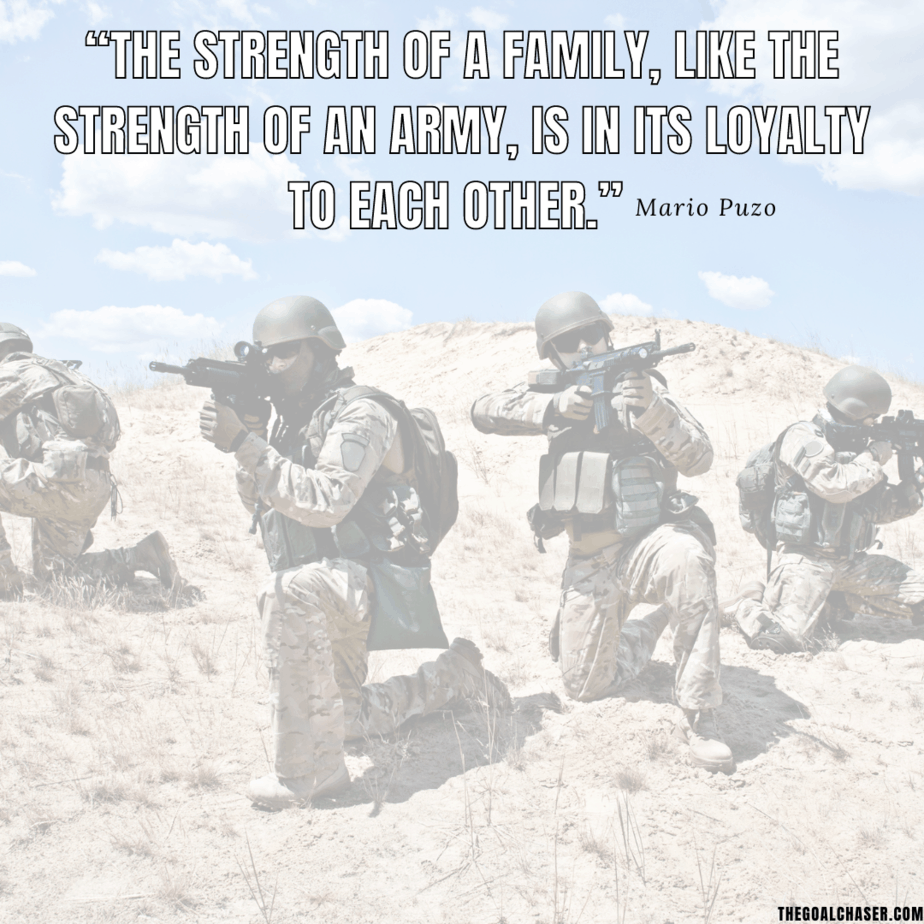 Related: 34 Inspiring Friendship Quotes
"True friendship comes when the silence between two people is comfortable." David Tyson
"A friend knows the song in my heart and sings it to me when my memory fails." Donna Roberts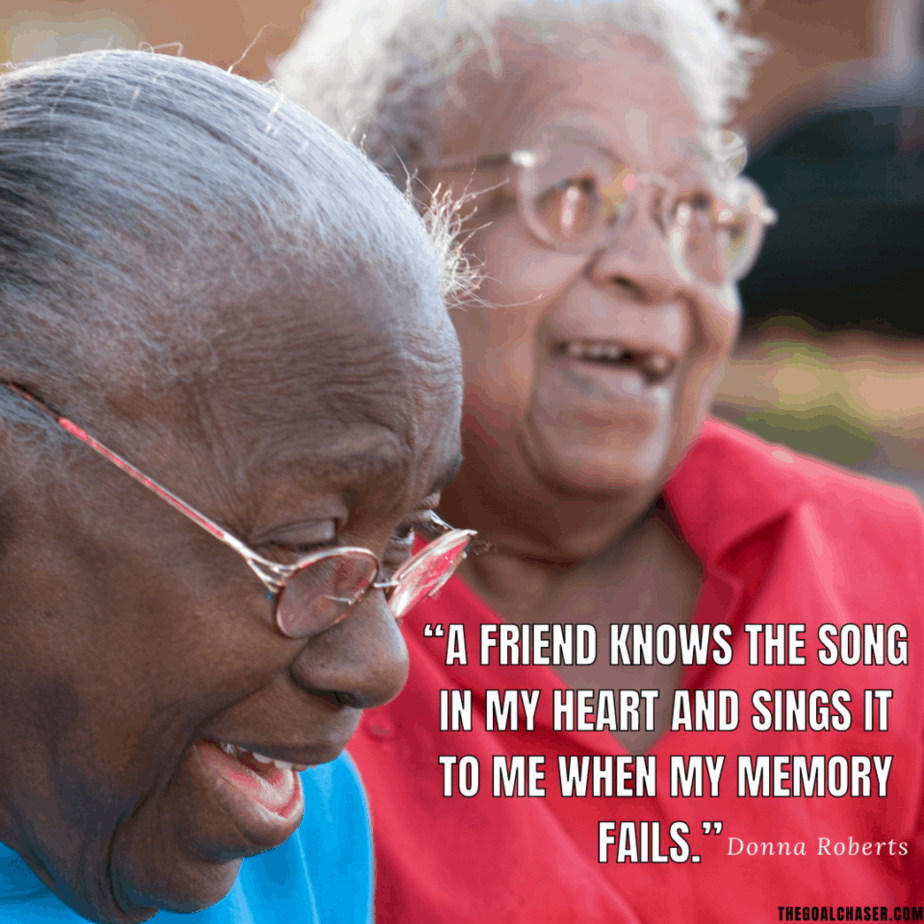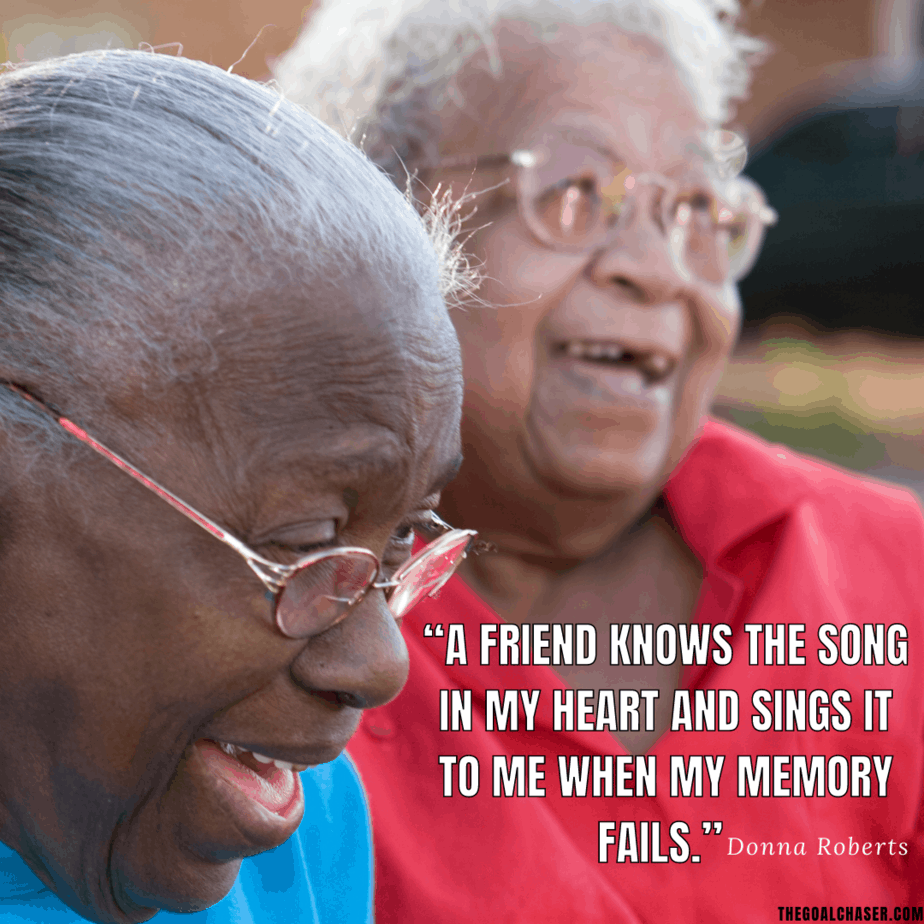 "A true friend is someone who thinks that you are a good egg even though he knows that you are slightly cracked." Bernard Meltzer
"Sometimes being a friend means mastering the art of timing. There is a time for silence. A time to let go and allow people to hurl themselves into their own destiny. And a time to prepare to pick up the pieces when it's all over." Octavia Butler
"It's the friends you can call up at 4 a.m. that matter." Marlene Dietrich
"I look for these qualities and characteristics in people. Honesty is number one, respect, and absolutely the third would have to be loyalty." Summer Altice
"Friendship is born at that moment when one person says to another, 'What! You too? I thought I was the only one." C.S. Lewis
"It's hard to find a friend who's cute, loving, generous, caring, and smart. My advice to y'all is, don't lose me." Unknown
"An onion shared with a friend tastes like roast lamb." Egyptian Proverb
"I would rather walk with a friend in the dark, than alone in the light." Helen Keller
"Friends are people who know you really well and like you anyway." Greg Tamblyn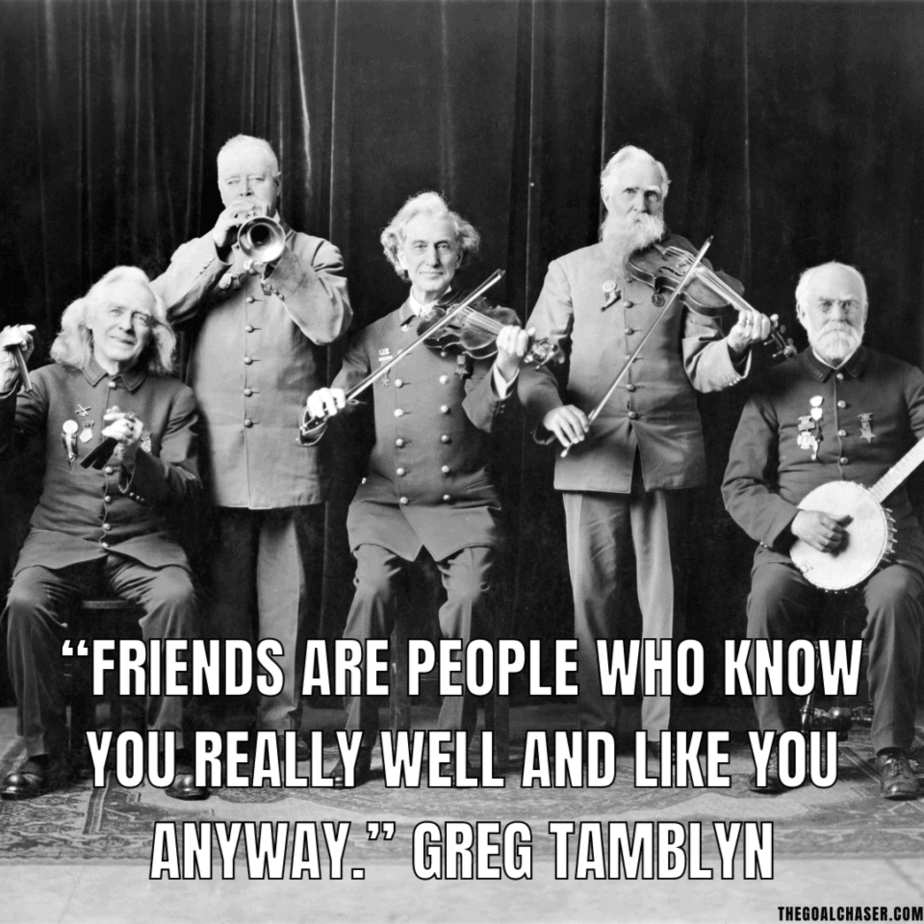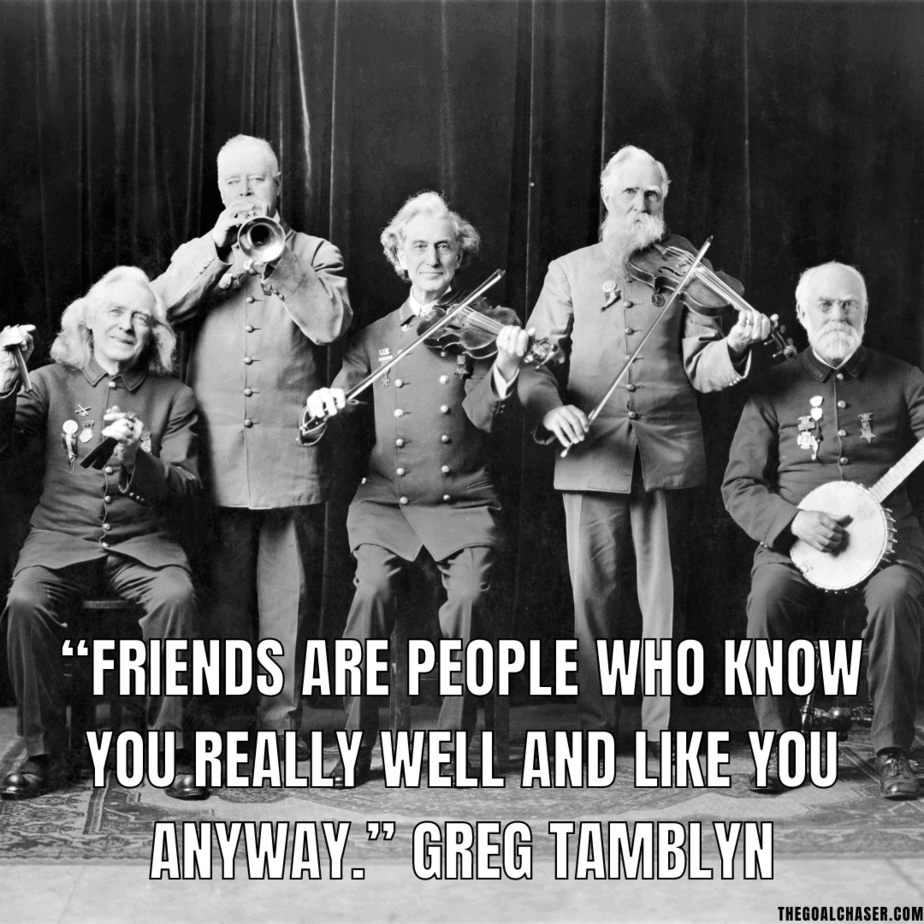 Looking for more inspiring quotes on friendship and goals?: