New Year Quotes – For An Inspiring 2024
This collection of quotes about the end of 2023, and the New Year inspire hope and possibility. As we look at a fresh, new year ahead, it's a great time to reflect and set new goals and intentions as well as being thankful for the now. We can use these quotes to wish others well for the New Year and to motivate and encourage ourselves.
What are some great New Year's quotes?
The very best quotes about New Years are the ones that focus on celebration and gratitude of what we currently have, as well as looking to a bright and exciting future.
A future year with hope, adventure, happiness, love, possibilities, fresh starts and new beginnings.
We hope the following quotes inspire you and encourage a very happy New Year ahead for you and your loved ones!
New Year Quotes
"We will open the book. Its pages are blank. We are going to put words on them ourselves. The book is called Opportunity and its first chapter is New Year's Day." Edith Lovejoy Pierce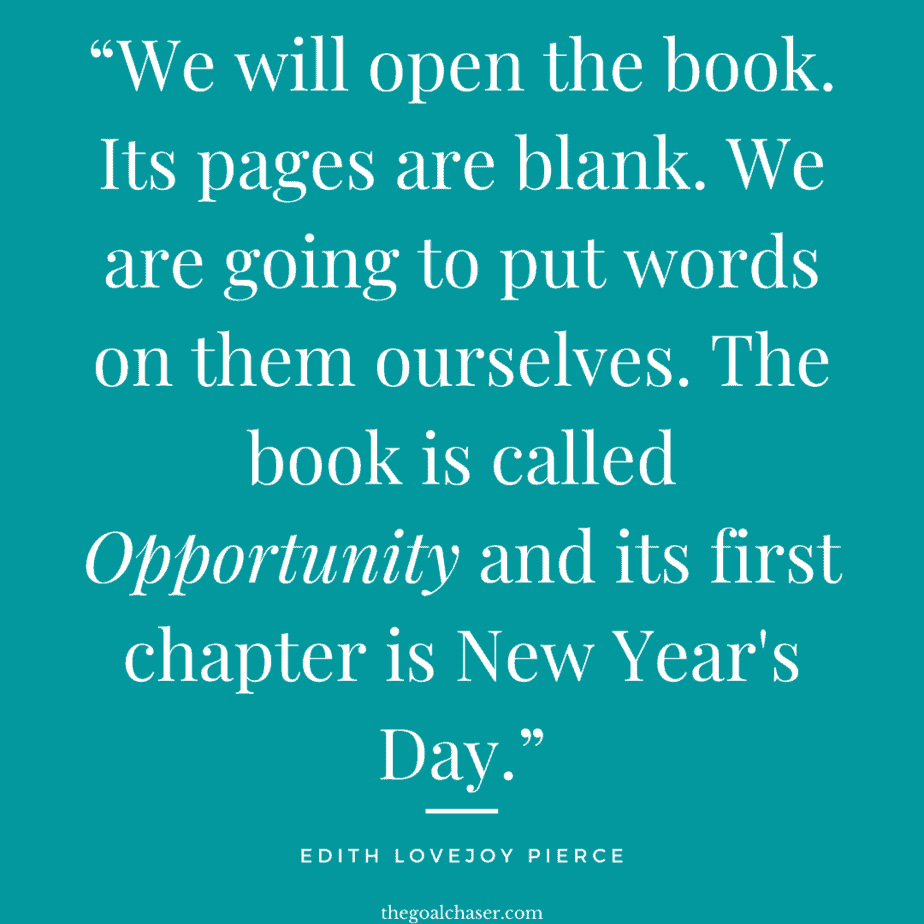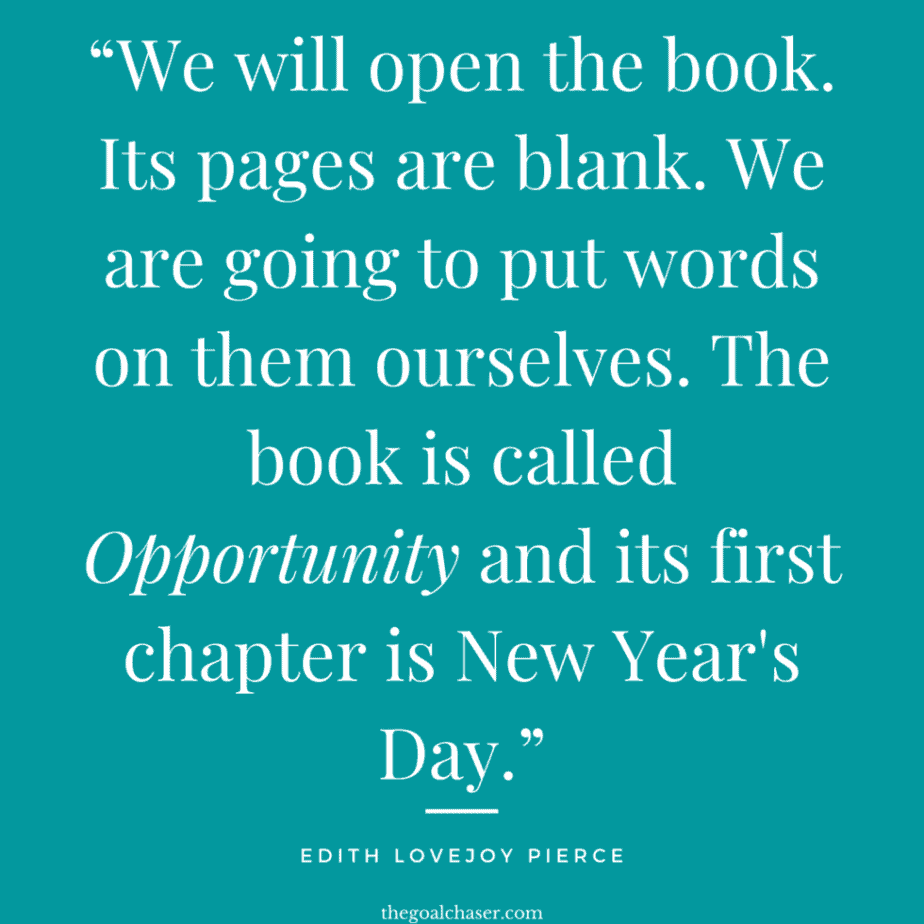 "Write it on your heart that every day is the best day in the year." Ralph Waldo Emerson
"Tomorrow, is the first blank page of a 365-page book. Write a good one." Brad Paisley
"New year is another opportunity of seeing life with a little more caring, compassion, maturity and beauty." Amit Ray
"For last year's words belong to last year's language, and next year's words await another voice." T.S. Eliot
"Let our New Year's resolution be this: we will be there for one another as fellow members of humanity, in the finest sense of the word." Goran Persson
"Cheers to a new year and another chance for us to get it right." Oprah Winfrey
"Sometimes a year has been so disastrous and so terrible that entering a new year will automatically mean entering a wonderful year!" Mehmet Murat ildan
"I have always been delighted at the prospect of a new day, a fresh try, one more start, with perhaps a bit of magic waiting somewhere behind the morning." J. B. Priestley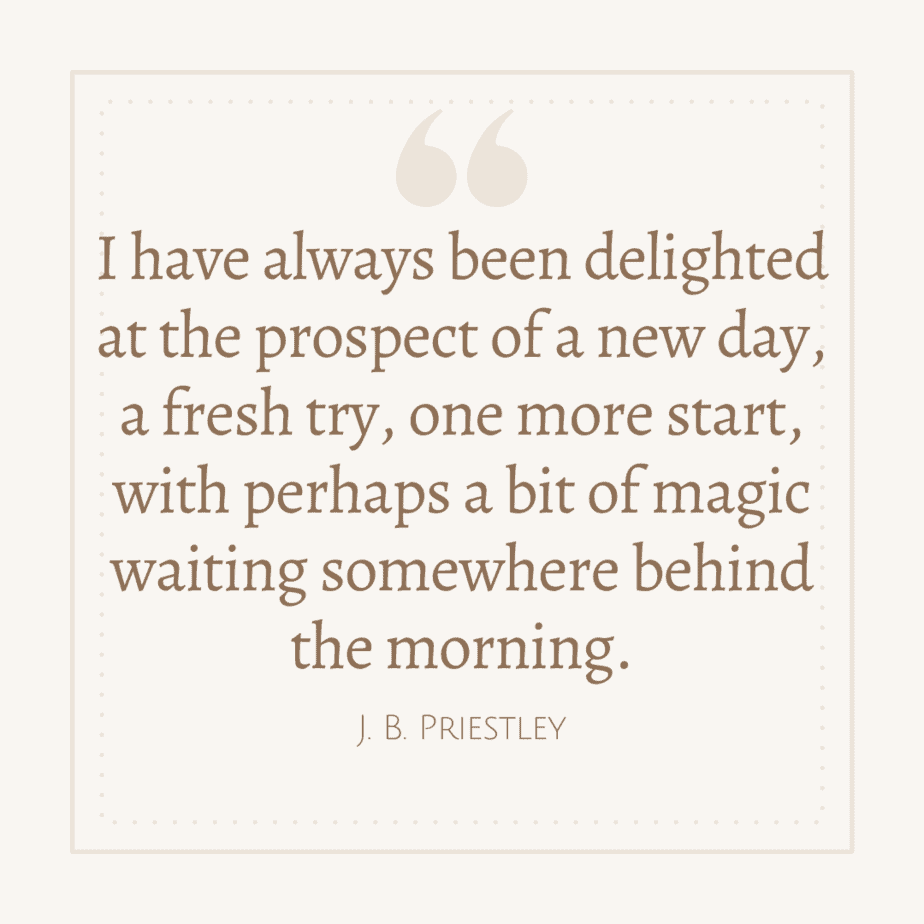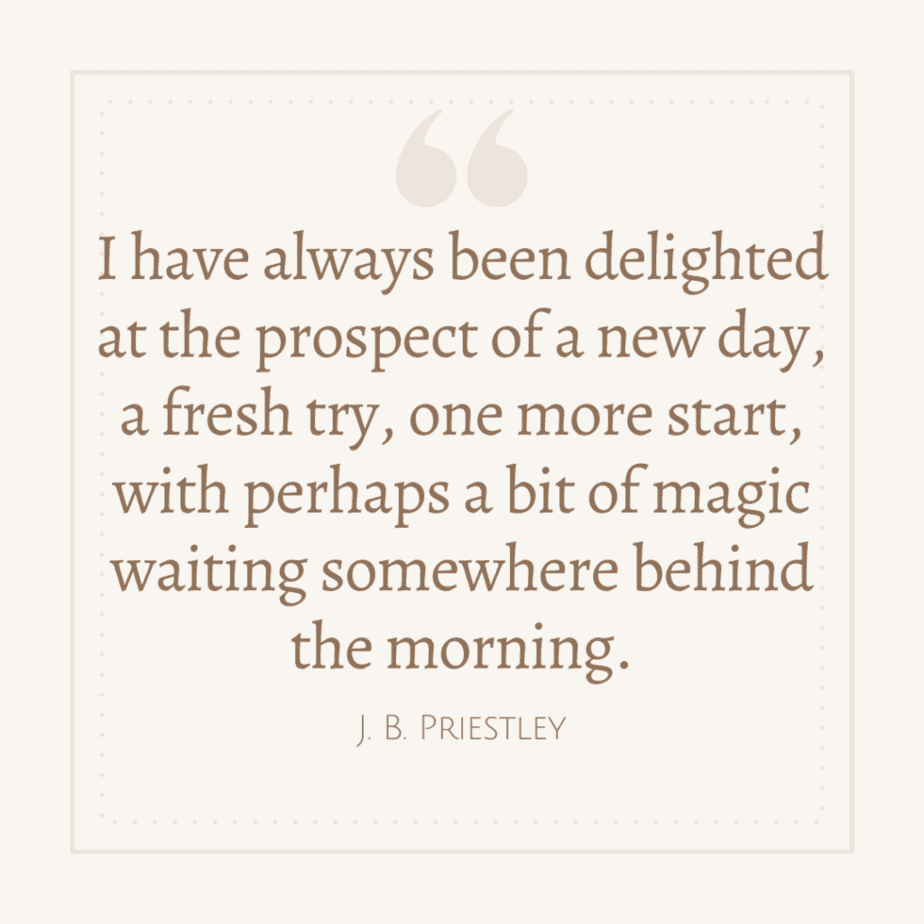 "Your success and happiness lies in you. Resolve to keep happy, and your joy and you shall form an invincible host against difficulties." Helen Keller
"The thing about Christmas is that it almost doesn't matter what mood you're in or what kind of a year you've had – it's a fresh start." Kelly Clarkson
"It's time to say goodbye, but I think goodbyes are sad and I'd much rather say hello. Hello to a new adventure." Ernie Harwell
Related: Word Of The Year Ideas For An Inspiring Year Ahead
2024 Quotes
"The future belongs to those who believe in the beauty of their dreams." Eleanor Roosevelt
"Do not wait to strike till the iron is hot, but make it hot by striking." William Butler Yeats
"The best way to predict the future is to create it." Peter Drucker
"Success is not the key to happiness. Happiness is the key to success. If you love what you are doing, you will be successful." Albert Schweitzer
"Be the change that you wish to see in the world." Mahatma Gandhi
"You are never too old to set another goal or to dream a new dream." C.S. Lewis
"Innovation distinguishes between a leader and a follower." Steve Jobs
"Our greatest glory is not in never falling, but in rising every time we fall." Confucius
"The only limit to our realization of tomorrow will be our doubts of today." Franklin D. Roosevelt
"Believe you can and you're halfway there." Theodore Roosevelt
Inspirational New Year Quotes
"Celebrate endings—for they precede new beginnings." Jonathan Lockwood Huie
"I hope that in this year to come, you make mistakes. Because if you are making mistakes, then you are making new things, trying new things, learning, living, pushing yourself, changing yourself, changing your world. You're doing things you've never done before, and more importantly; you're doing something." Neil Gaiman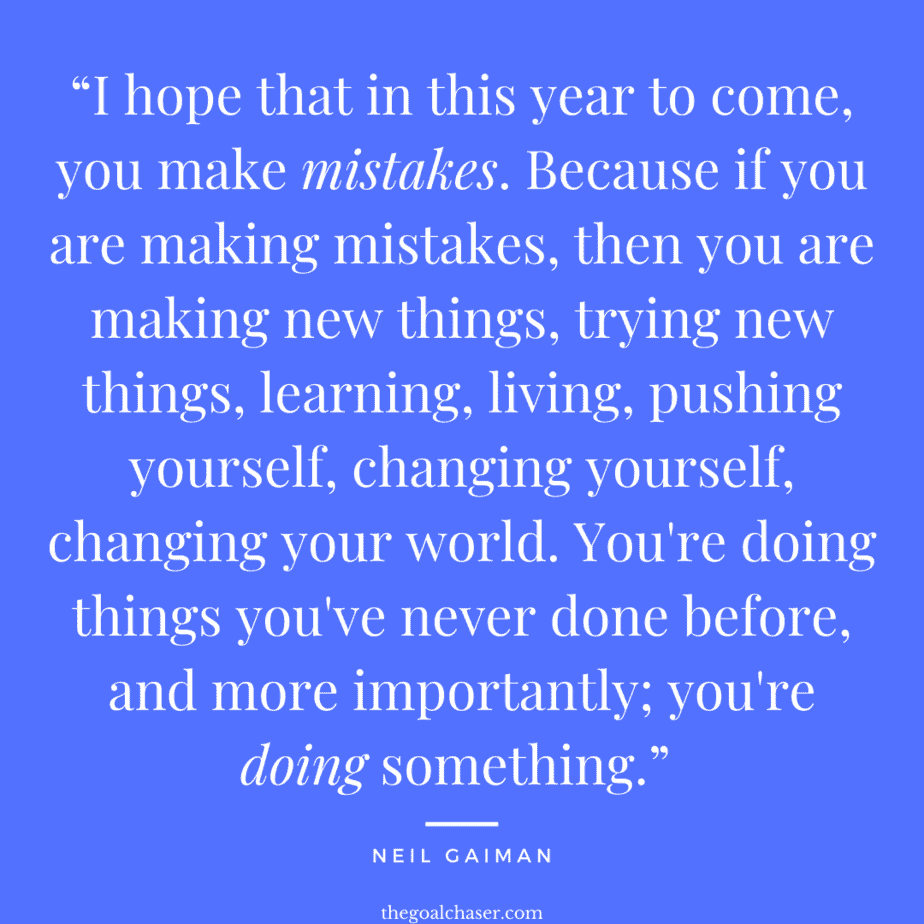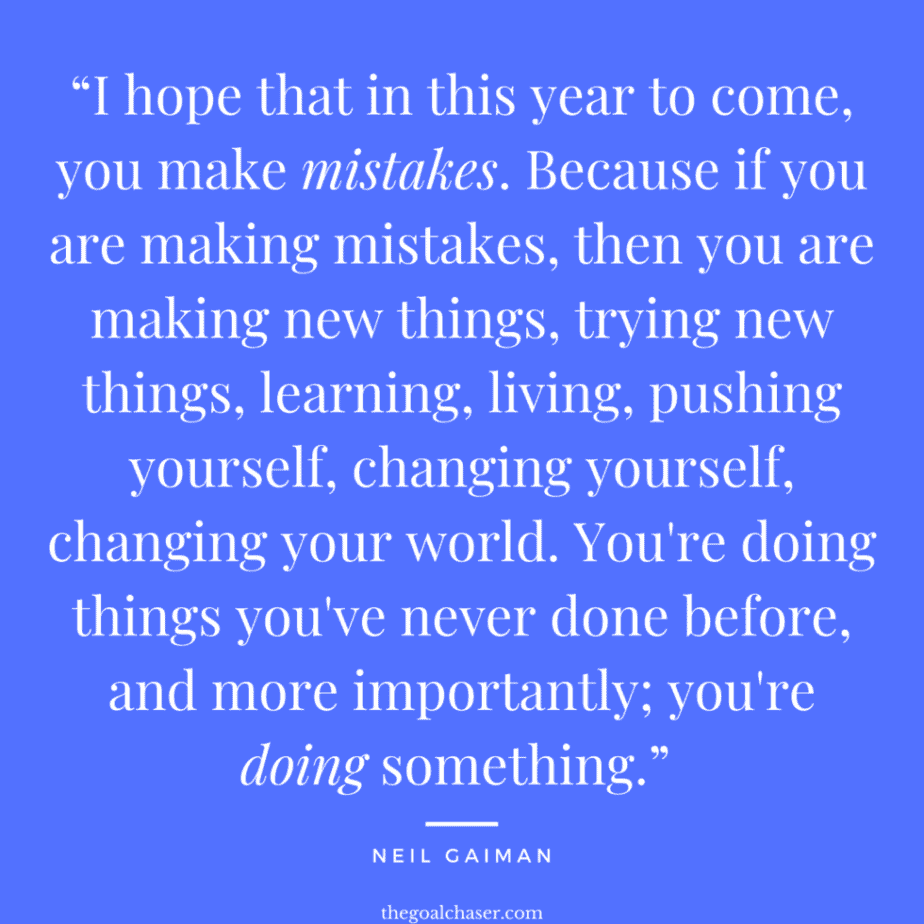 "Without leaps of imagination, or dreaming, we lose the excitement of possibilities. Dreaming, after all, is a form of planning." Gloria Steinem
"Kindness, kindness, kindness. I want to make a New Year's prayer, not a resolution. I'm praying for courage." Susan Sontag
"The new year stands before us, like a chapter in a book, waiting to be written. We can help write that story by setting goals." Melody Beattie
"The magic in new beginnings is truly the most powerful of them all." Josiyah Martin
"Most people will passively do exactly what they did last year. Whatever you do, don't let that person be you." Richie Norton
"Each New Year, we have before us a brand-new book containing 365 blank pages. Let us fill them with all the forgotten things from last year—the words we forgot to say, the love we forgot to show, and the charity we forgot to offer." Peggy Toney Horton
"New year gives us an opportunity and power to begin the magical first day of the rest of our lives." Debasish Mridha
"Hope smiles from the threshold of the year to come, whispering 'it will be happier'…" Alfred Lord Tennyson
"One way to get the most out of life is to look upon it as an adventure." William Feather
"New year is the new way of inviting transformation, abundance and prosperity to life." Amit Ray
"In the New Year, never forget to thank to your past years because they enabled you to reach today! Without the stairs of the past, you cannot arrive at the future!" Mehmet Murat ildan
"New year is the joyous proof of many memorable beginnings." Munia Khan
"The undertaking of a new action brings new strength." Richard L. Evans
"If you asked me for my New Year Resolution, it would be to find out who I am." Cyril Cusack
"For a change, don't add new things in your life as a new year's resolution. Instead, do more of what's already working for you and stop doing things that are time-waste." Salil Jha
"Man cannot discover new oceans unless he has the courage to lose sight of the shore." Andre Gide
"I believe your reality is what you make it, what you choose to see, and what you choose to allow yourself to do. There are possibilities all around you – magic all around you – no matter what situation you're in." Keke Palmer
"The difficulty lies not so much in developing new ideas as in escaping from old ones." John Maynard Keynes
"We live in a wonderful world that is full of beauty, charm and adventure. There is no end to the adventures that we can have if only we seek them with our eyes open." Jawaharlal Nehru
"The future is fluid. Each act, each decision, and each development create new possibilities and eliminates others. The future is ours to direct." Jacque Fresco
Happy New Year Quotes
"Be at war with your vices, at peace with your neighbors, and let every new year find you a better man." Benjamin Franklin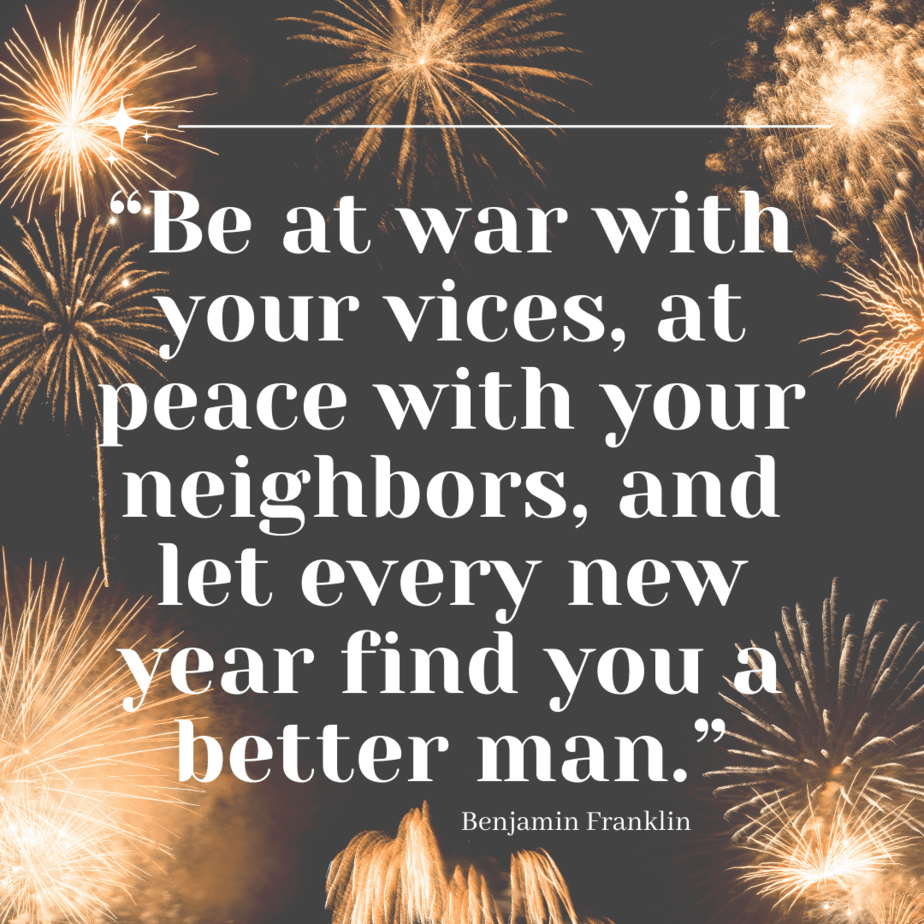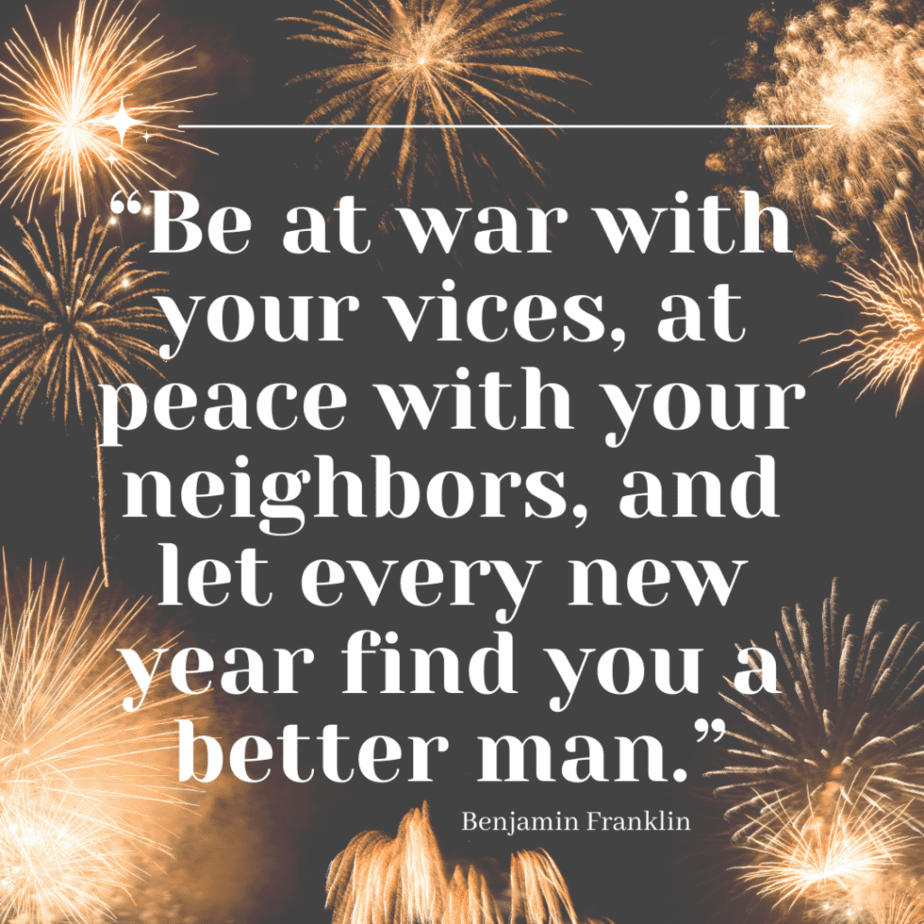 "We should celebrate every year that we made it through and every year that we're happier and healthier." Ellen DeGeneres
"To have the kind of year you want to have, something has to happen that you can't explain why it happened. Something has to happen that you can't coach." Bobby Bowden
"New Year's Day. A fresh start. A new chapter in life waiting to be written. New questions to be asked, embraced, and loved. Answers to be discovered and then lived in this transformative year of delight and self-discovery. Today carve out a quiet interlude for yourself in which to dream, pen in hand. Only dreams give birth to change." Sarah Ban Breathnach
"Every time you tear a leaf off a calendar, you present a new place for new ideas and progress." Charles Kettering
"The joy of life comes from our encounters with new experiences, and hence there is no greater joy than to have an endlessly changing horizon, for each day to have a new and different sun." Christopher McCandless
"Each day holds a surprise. But only if we expect it can we see, hear, or feel it when it comes to us. Let's not be afraid to receive each day's surprise, whether it comes to us as sorrow or as joy It will open a new place in our hearts, a place where we can welcome new friends and celebrate more fully our shared humanity." Henri Nouwen
"We spend January 1st walking through our lives, room by room, drawing up a list of work to be done, cracks to be patched. Maybe this year, to balance the list, we ought to walk through the rooms of our lives…not looking for flaws, but for potential." Ellen Goodman
"Do not spoil what you have by desiring what you have not; remember that what you now have was once among the things you only hoped for." Epicurus
Short Happy New Year Quotes
"New Year, all things are new!" Lailah Gifty Akita
"Celebrate what you want to see more of." Tom Peters
"With the new day comes new strength and new thoughts." Eleanor Roosevelt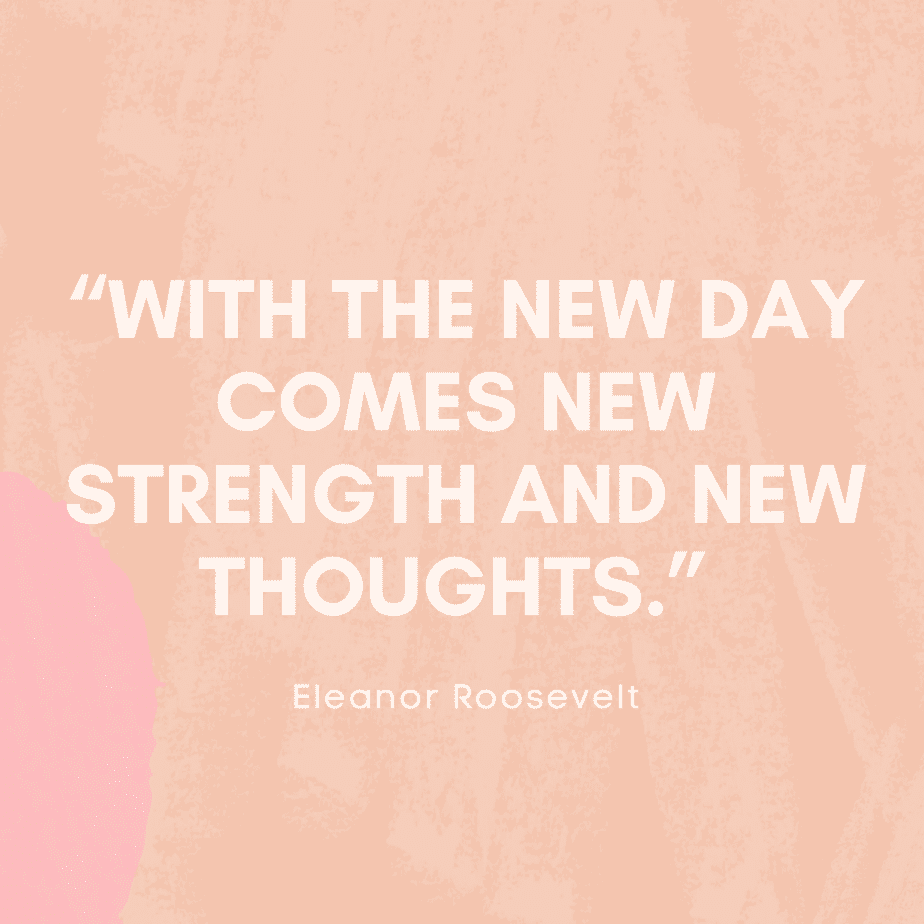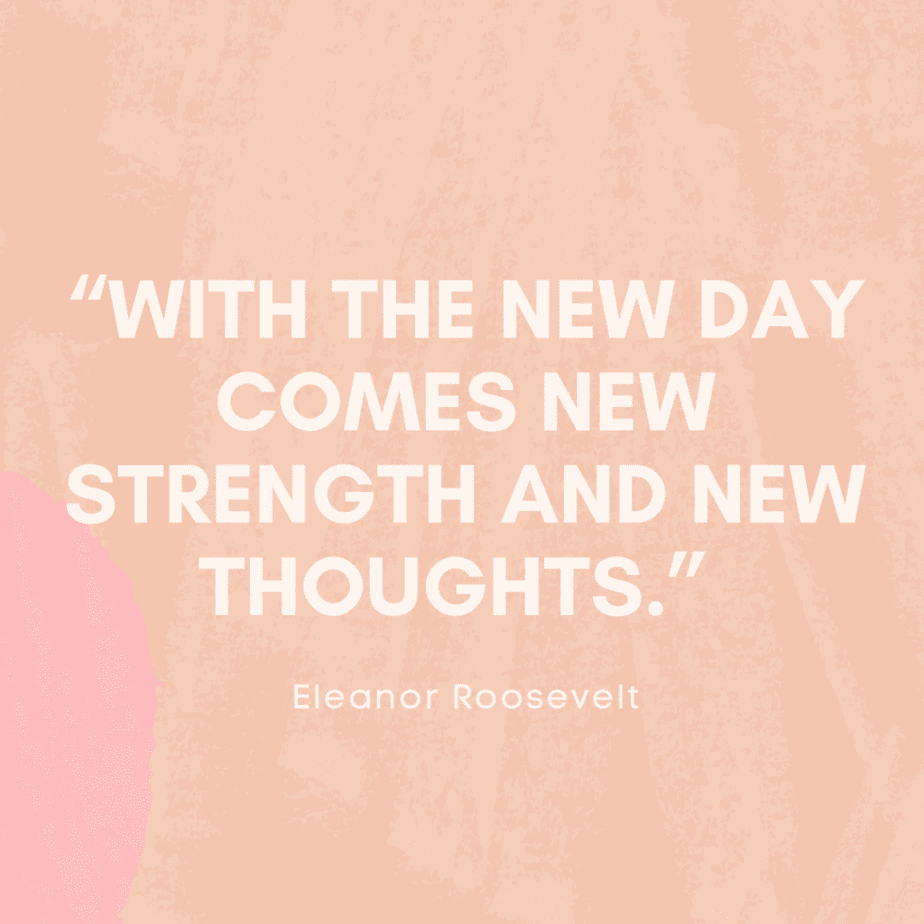 "It's never too late in life to have a genuine adventure." Robert Kurson
"All of us every single year, we're a different person. I don't think we're the same person all our lives." Steven Spielberg
"Every man can transform the world from one of monotony and drabness to one of excitement and adventure." Irving Wallace
"The past, like the future, is indefinite and exists only as a spectrum of possibilities." Stephen Hawking
"Year's end is neither an end nor a beginning but a going on, with all the wisdom that experience can instil in us." Hal Borland
"My favourite words are possibilities, opportunities and curiosity. I think if you are curious, you create opportunities, and then if you open the doors, you create possibilities." Mario Testino
"Every new beginning comes from some other beginning's end." Seneca
"The real voyage of discovery consists not in seeking new landscapes, but in having new eyes." Marcel Proust
"I am prepared for the worst, but hope for the best." Benjamin Disraeli
"Sometimes the best thing we can ask for is change, and a fresh start forces us to confront change head-on." Natalya Neidhart
"The biggest adventure you can take is to live the life of your dreams." Oprah Winfrey
"Learn from yesterday, live for today, hope for tomorrow. The important thing is not to stop questioning." Albert Einstein
Happy New Year!
Have a great year ahead. We wish you all the best in whatever you're doing and whatever you're setting out to achieve this year! For more inspirational words and quotes be sure to check out: