John Wooden Quotes on Success in Life – Simple But Powerful
These inspiring quotes by the late John Wooden, provide simple, yet powerful words of wisdom for living a fulfilling and successful life – no matter your pursuits.
John Wooden (1910-2010) was an American basketball player and head coach at the University of California. He won ten NCAA championships in a twelve-year period as head coach, including a record seven in a row.
You don't have to be a basketball fan to recognize the power of John Wooden's incredible leadership style though.
In addition to his very successful basketball coaching career, Wooden was known as an all-round top guy. He was a big believer in doing things the right way – both on and off the court and was well-known for his simple, yet inspirational mottos and life lessons.
Wooden's coaching philosophy was based on what he called the "Pyramid of Success." This pyramid was a set of principles that Wooden believed were necessary for success in any field.
Some of these principles included things like being industrious, prepared, and possessing self-control.
Wooden was truly a one-of-a-kind coach, and his legacy continues on to this day. His Pyramid of Success is still used by athletes and coaches all over the world, and his example continues to inspire people of all ages.
Famous John Wooden Quotes
"Success is peace of mind which is a direct result of self-satisfaction in knowing you did your best to become the best you are capable of becoming." John Wooden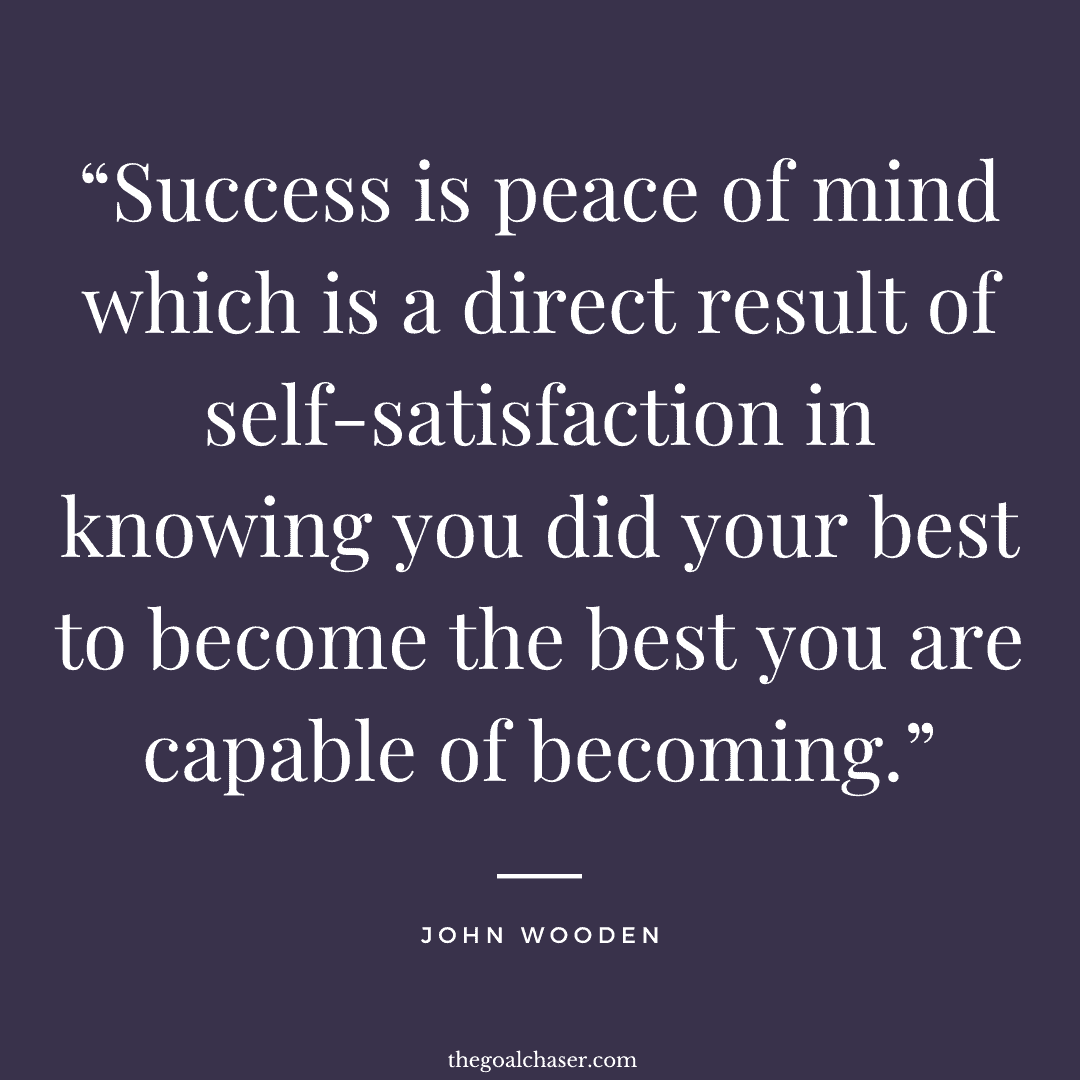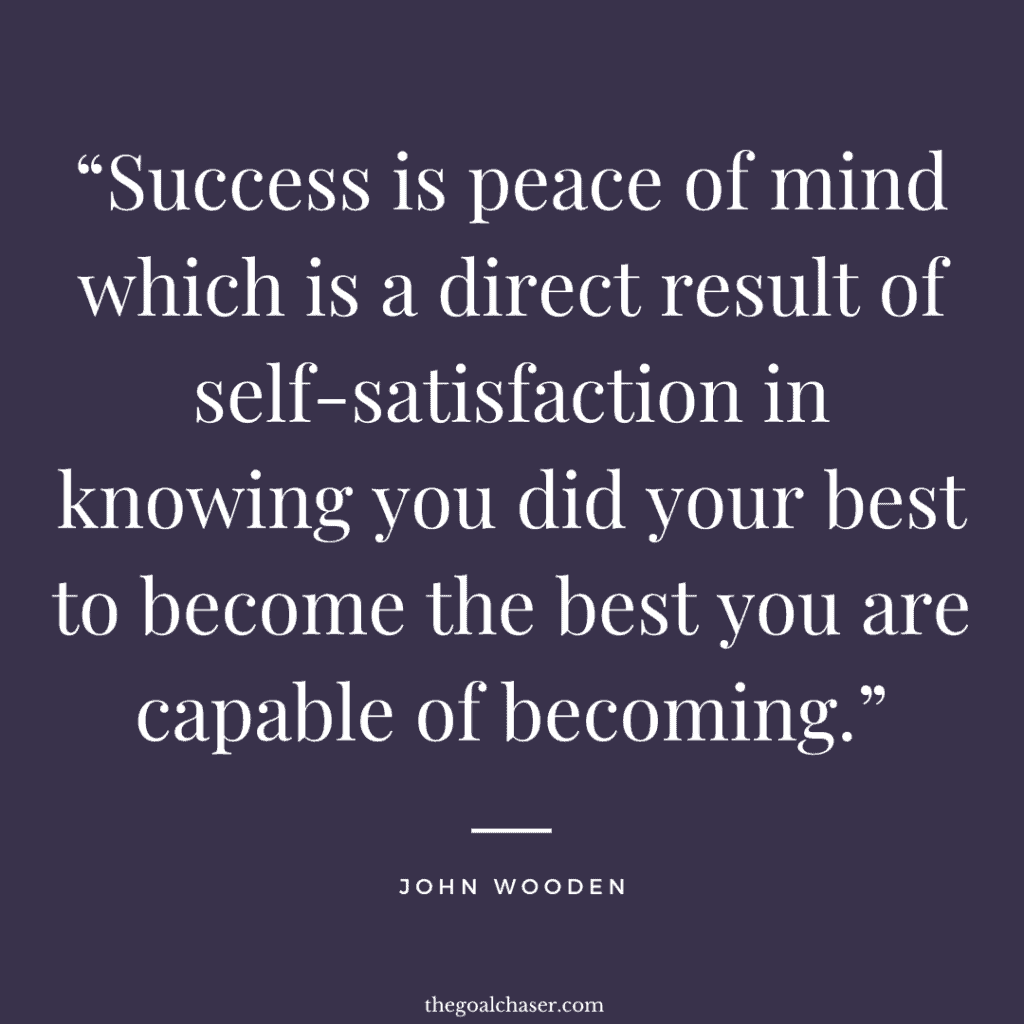 "You can't live a perfect day without doing something for someone who will never be able to repay you." John Wooden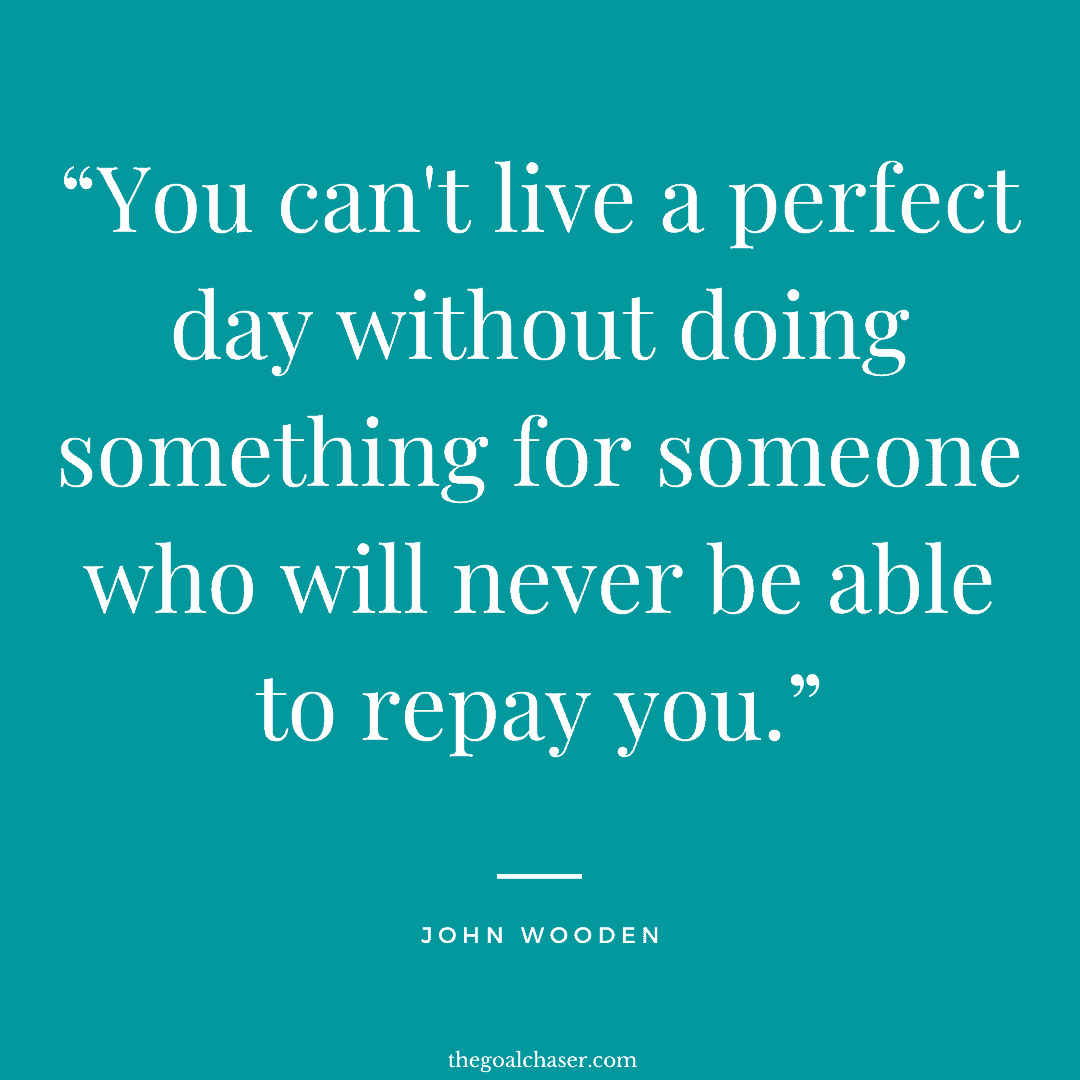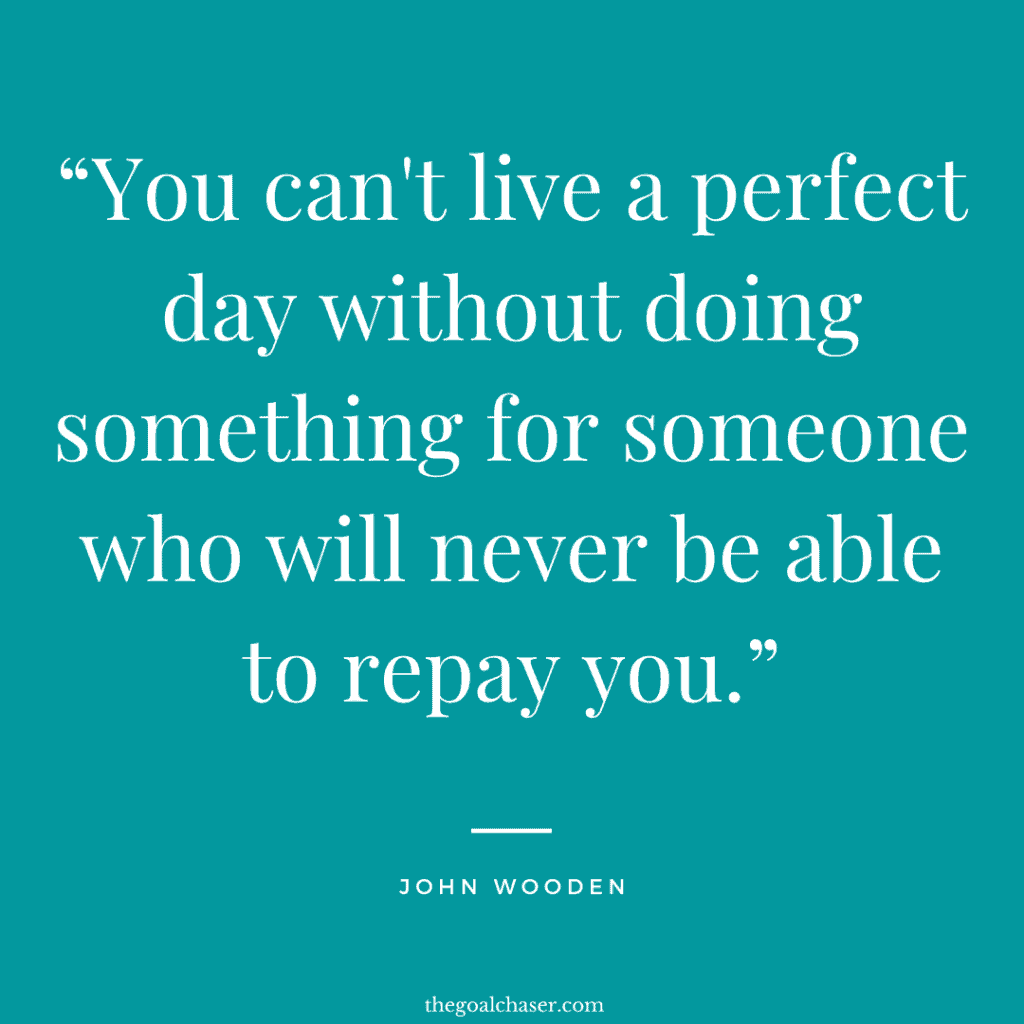 "All of life is peaks and valleys. Don't let the peaks get too high and the valleys too low." John Wooden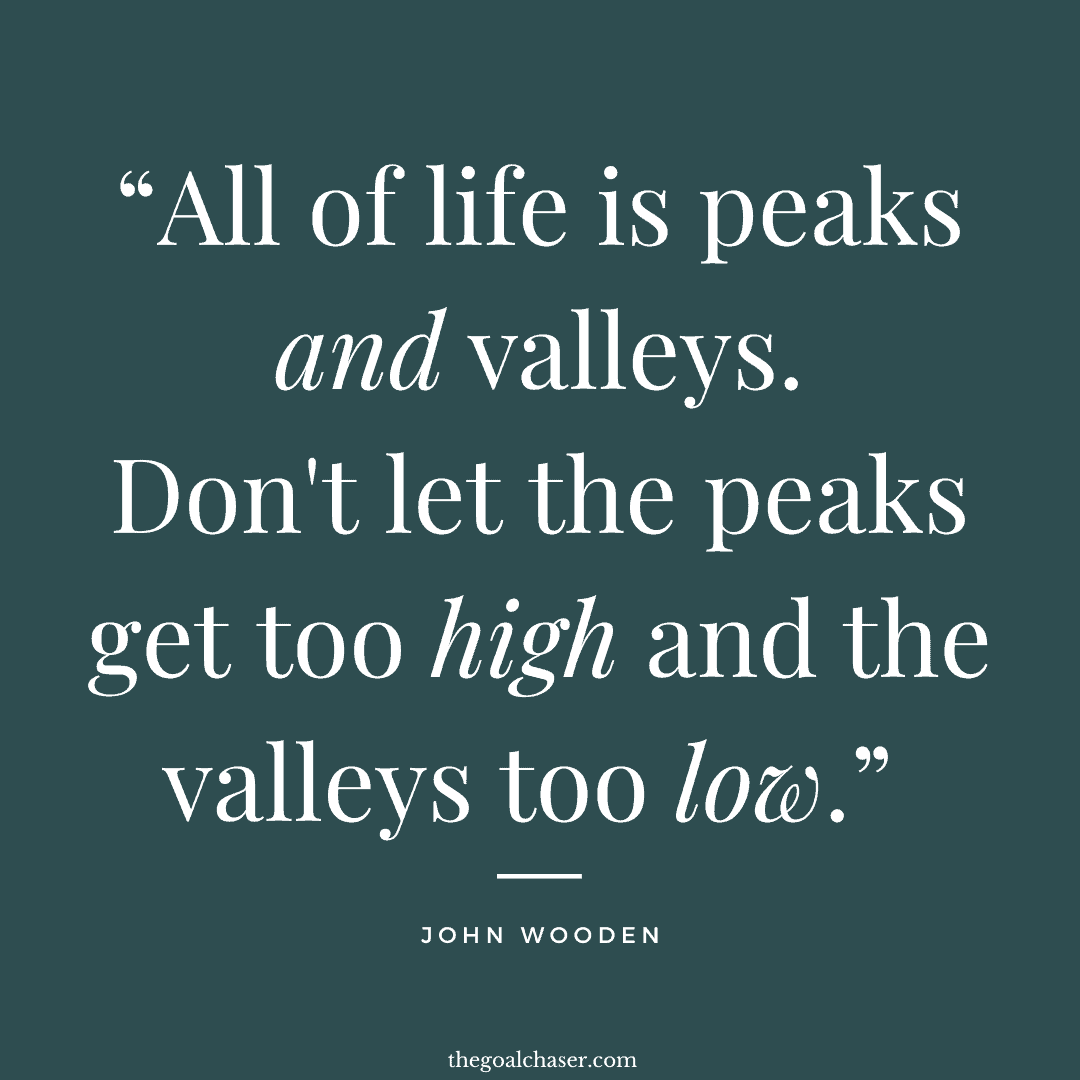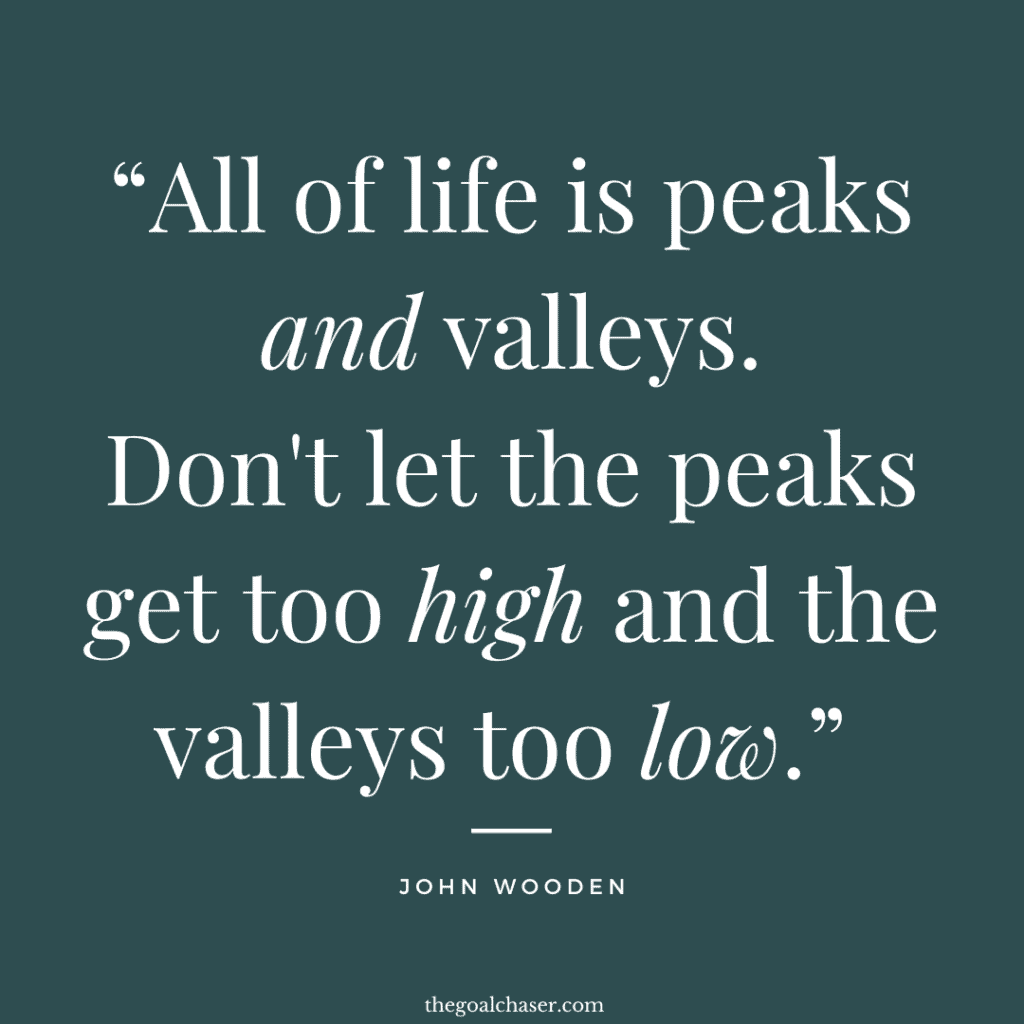 "Well, your greatest joy definitely comes from doing something for another, especially when it was done with no thought of something in return." John Wooden
"Just try to be the best you can be, never cease trying to be the best you can be. That's in your power." John Wooden
"Things turn out best for the people who make the best of the way things turn out." John Wooden
"Don't let making a living prevent you from making a life." John Wooden
"Failure is not fatal, but failure to change might be." John Wooden
"Today is the only day. Yesterday is gone". John Wooden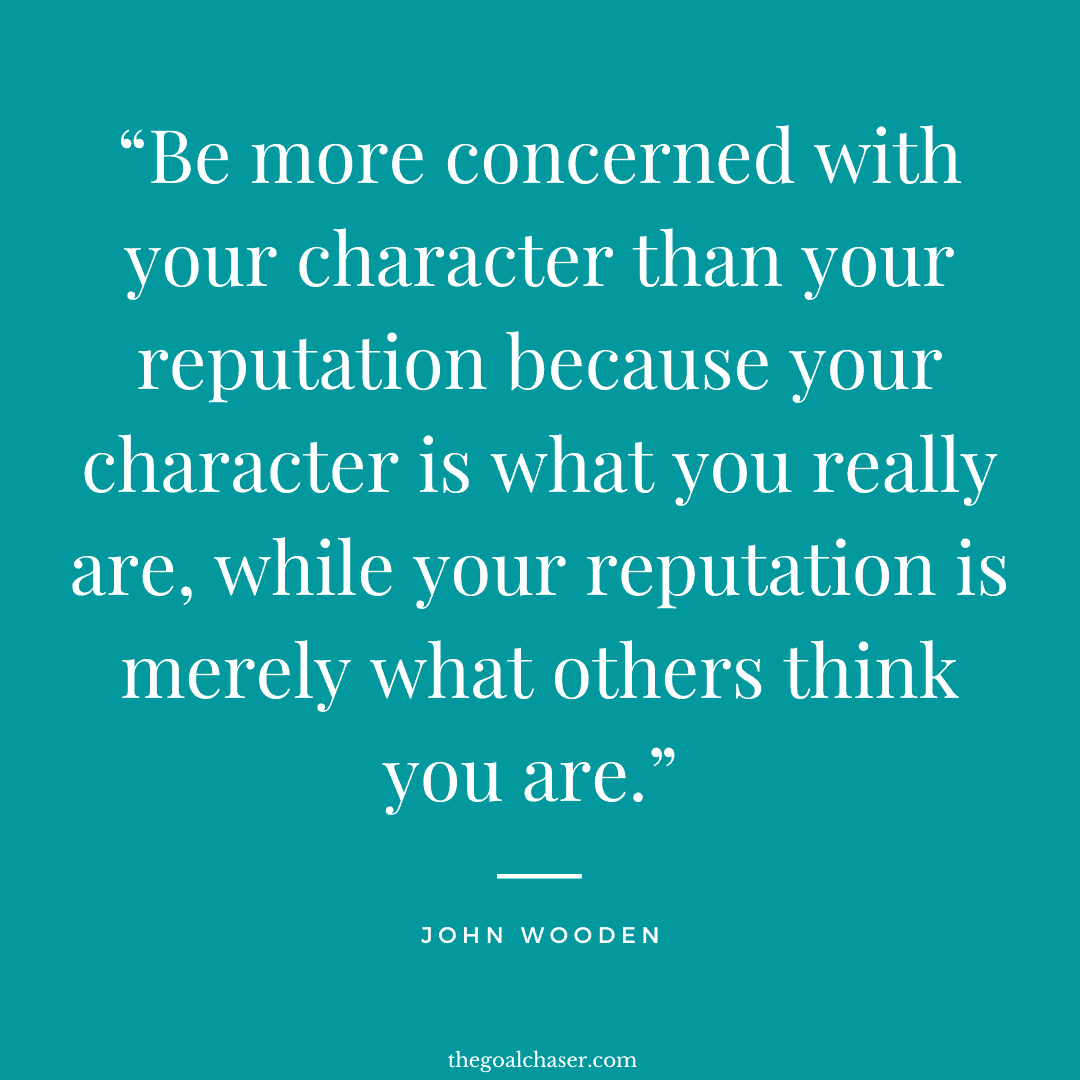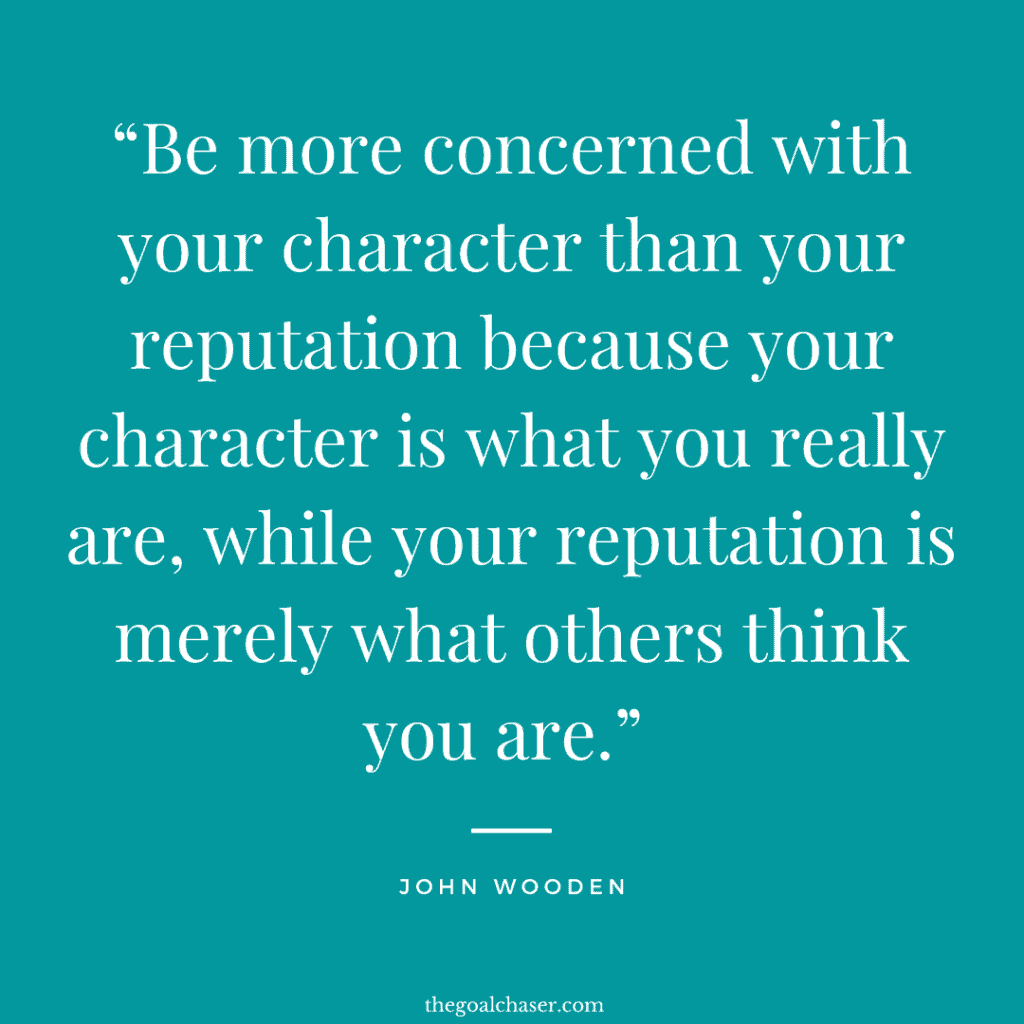 "Be more concerned with your character than your reputation because your character is what you really are, while your reputation is merely what others think you are." John Wooden
"Success is never final; failure is never fatal. It's courage that counts." John Wooden
"It's not so important who starts the game but who finishes it." John Wooden
"Be true to yourself, help others, make each day your masterpiece, make friendship a fine art, drink deeply from good books – especially the Bible, build a shelter against a rainy day, give thanks for your blessings and pray for guidance every day". John Wooden
"It's the little details that are vital. Little things make big things happen." John Wooden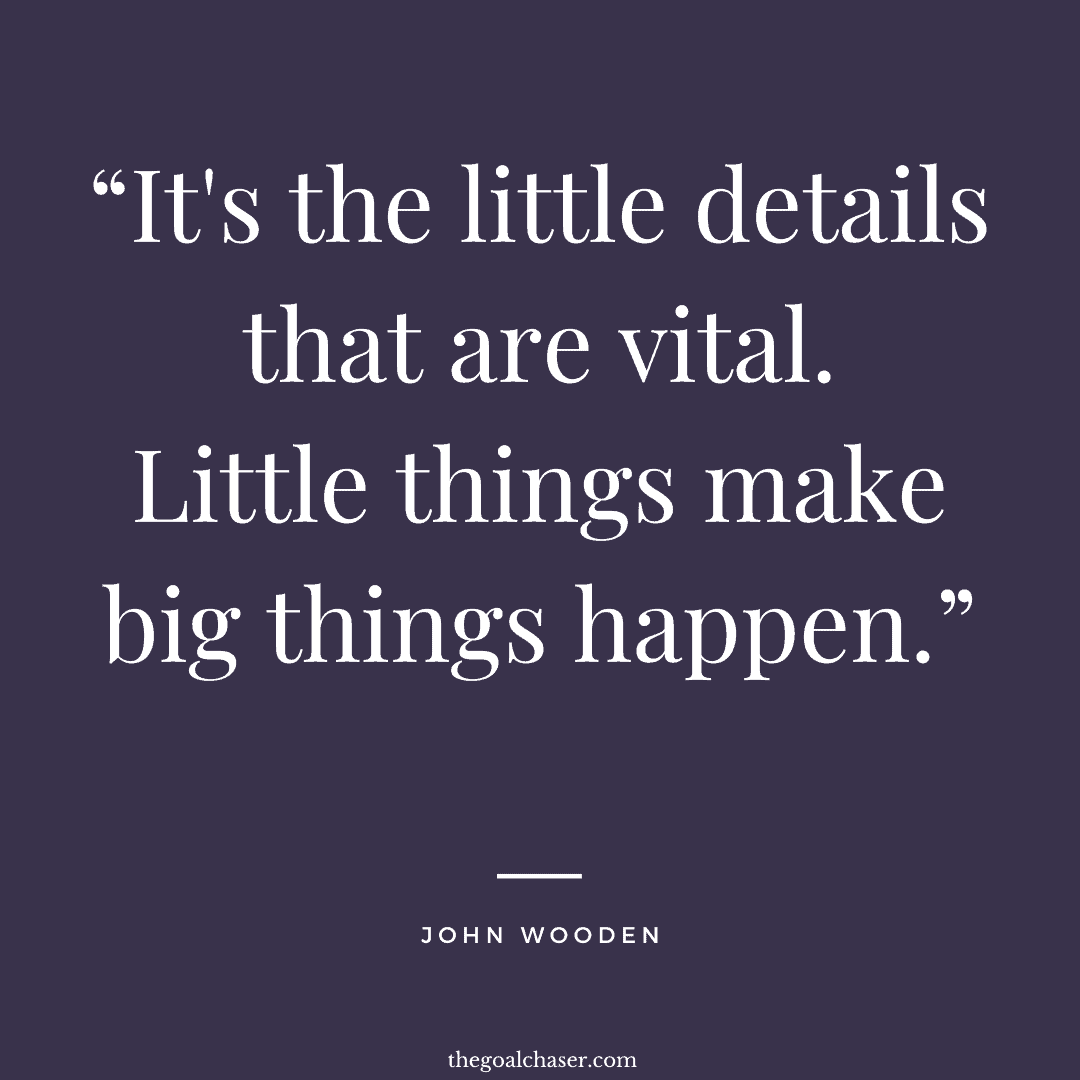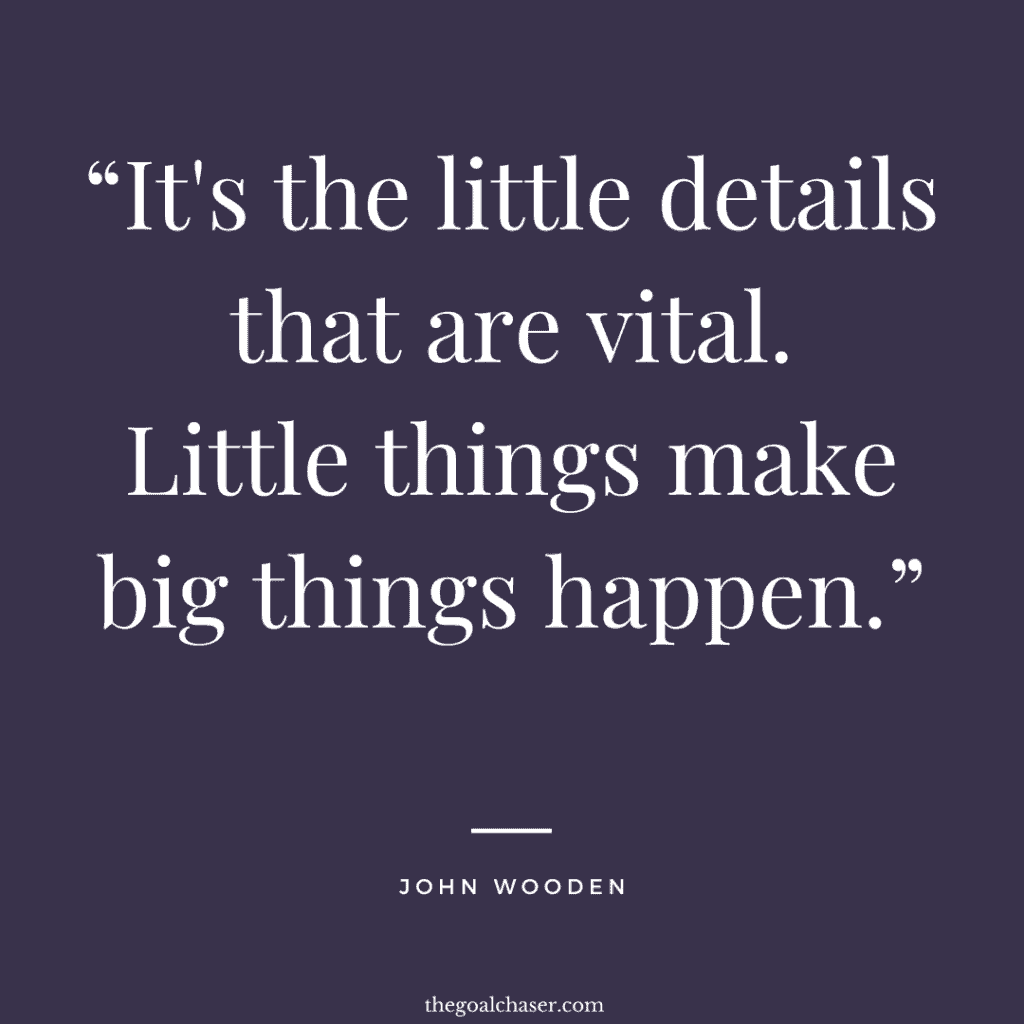 "Adversity is the state in which man most easily becomes acquainted with himself, being especially free of admirers then." John Wooden
"Make each day your masterpiece" John Wooden
"Don't give up on your dreams, or your dreams will give up on you." John Wooden
John Wooden Quotes on Success
"The most important thing in the world is family and love." John Wooden
"Don't measure yourself by what you have accomplished, but by what you should have accomplished with your ability." John Wooden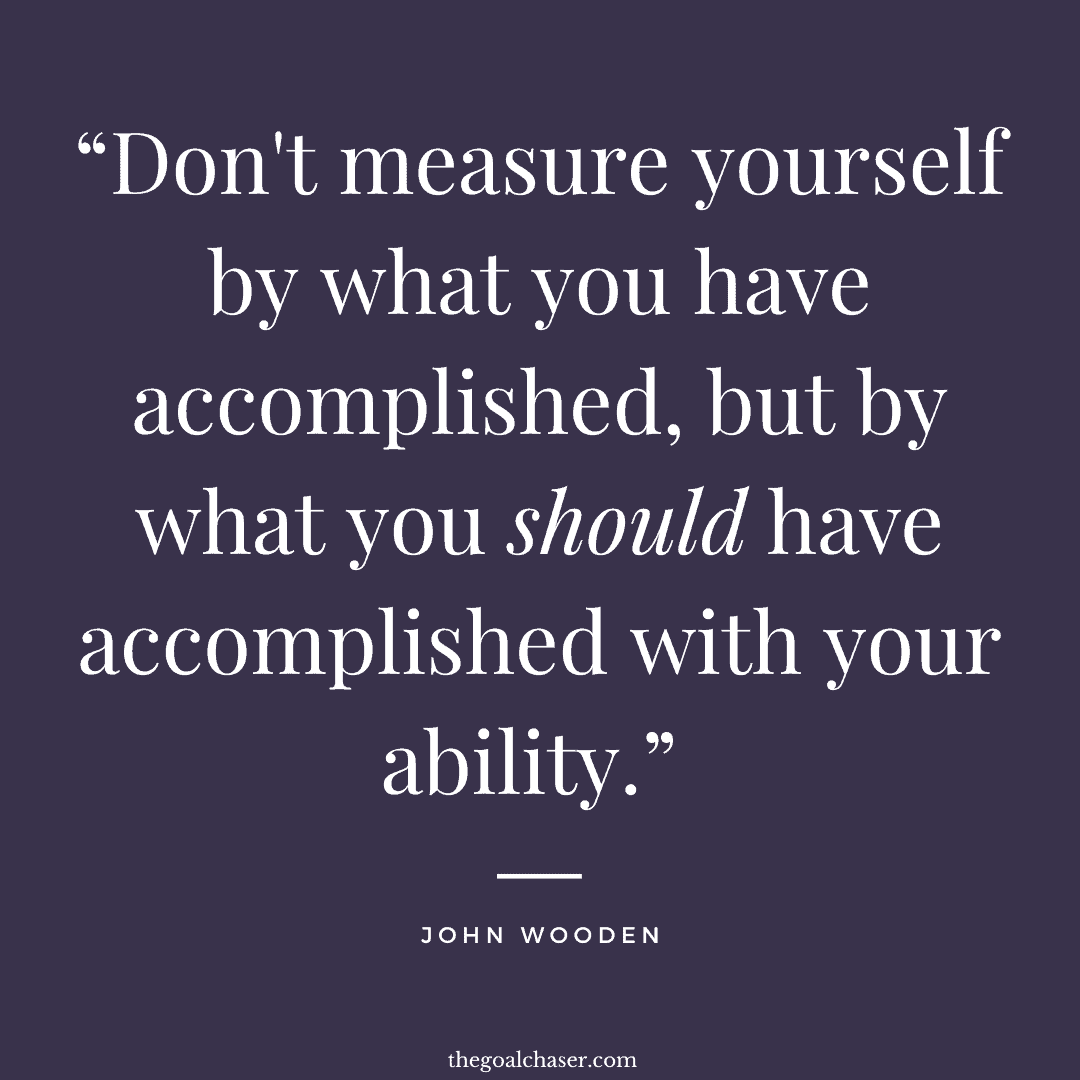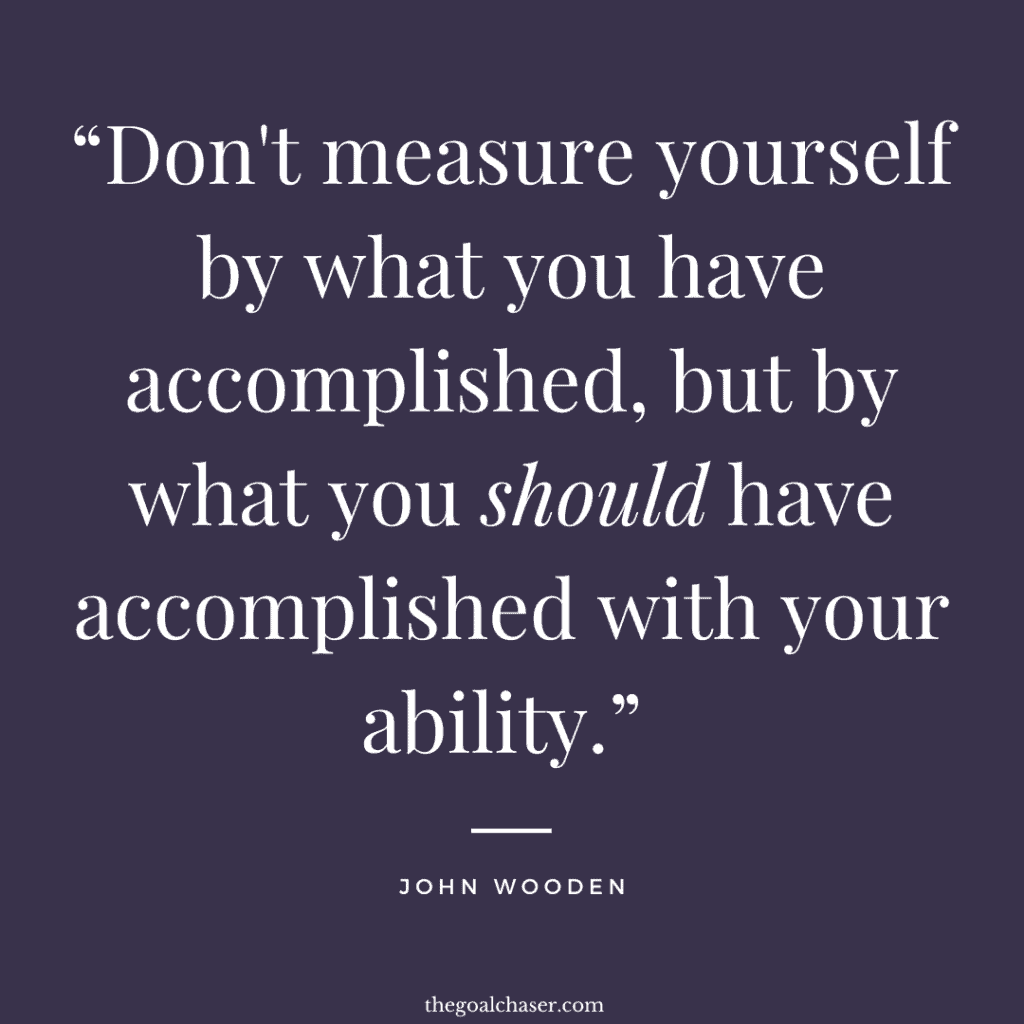 "Ability is a poor man's wealth." John Wooden
"We can have no progress without change, whether it be basketball or anything else." John Wooden
"I am just a common man who is true to his beliefs." John Wooden
"It isn't what you do, but how you do it." John Wooden
John Wooden Quotes on Leadership
"A coach is someone who can give correction without causing resentment." John Wooden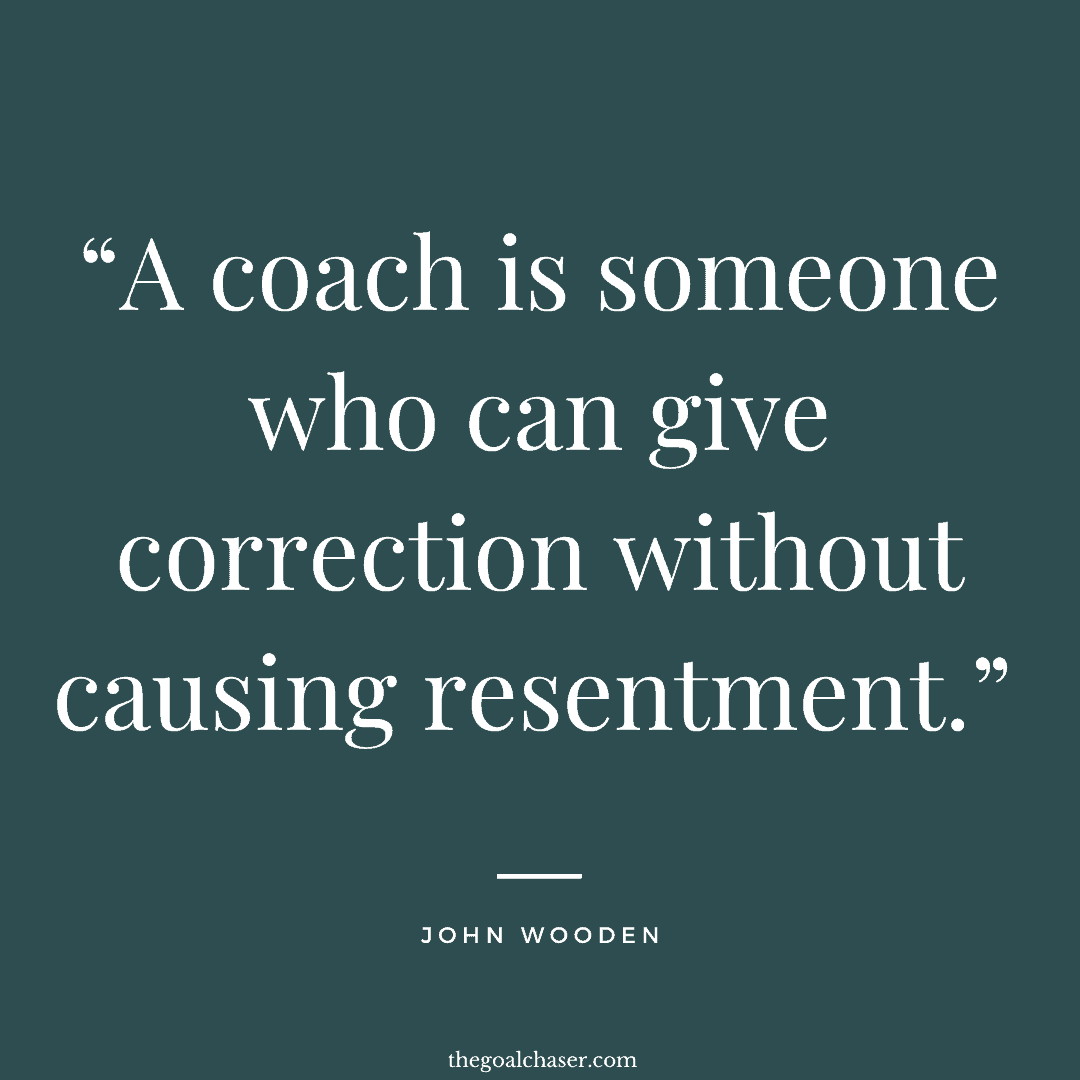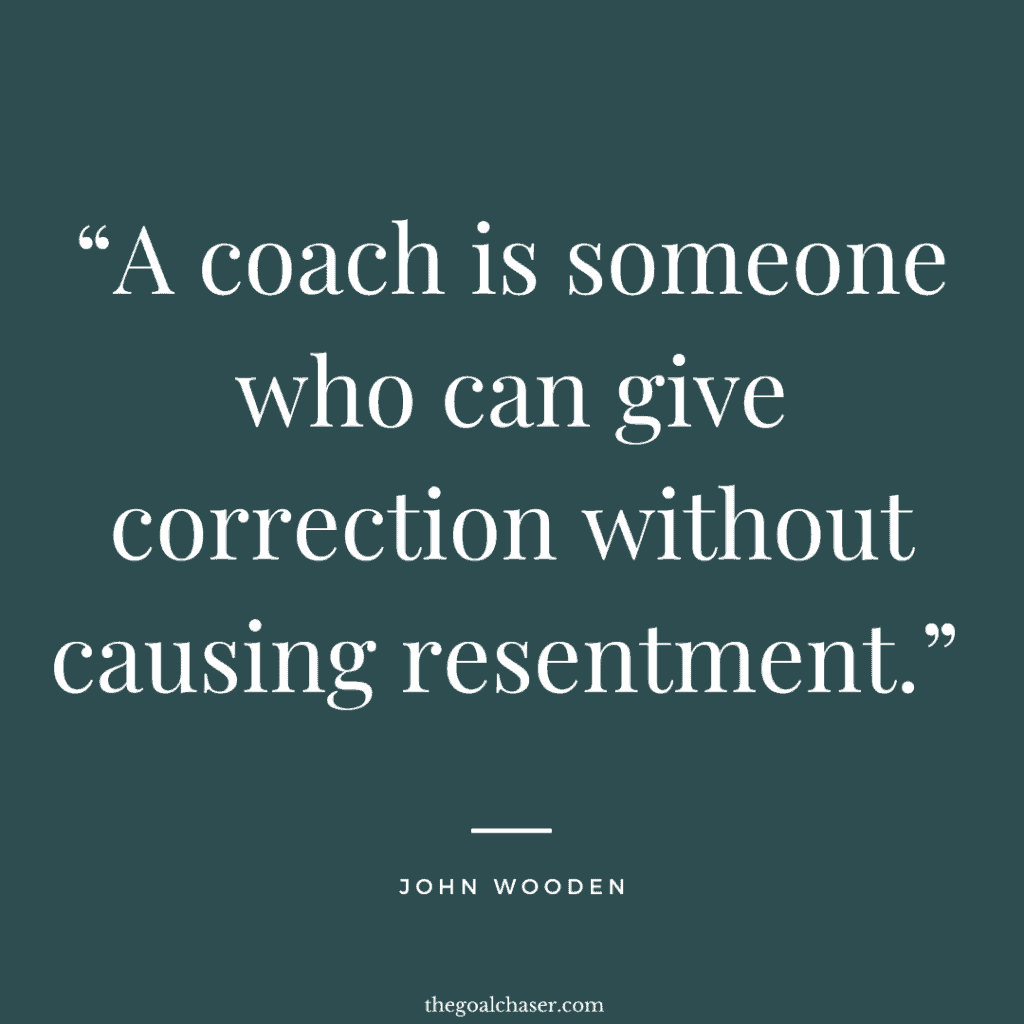 "Never mistake activity for achievement." John Wooden
"If I am through learning, I am through." John Wooden
"Consider the rights of others before your own feelings, and the feelings of others before your own rights." John Wooden
"If you don't have time to do it right, when will you have time to do it over?" John Wooden
"In the end, it's about the teaching, and what I always loved about coaching was the practices. Not the games, not the tournaments, not the alumni stuff. But teaching the players during practice was what coaching was all about to me." John Wooden
"I think that in any group activity – whether it be business, sports, or family – there has to be leadership or it won't be successful." John Wooden
John Wooden Quotes on Teamwork
"Discipline yourself, and others won't need to." John Wooden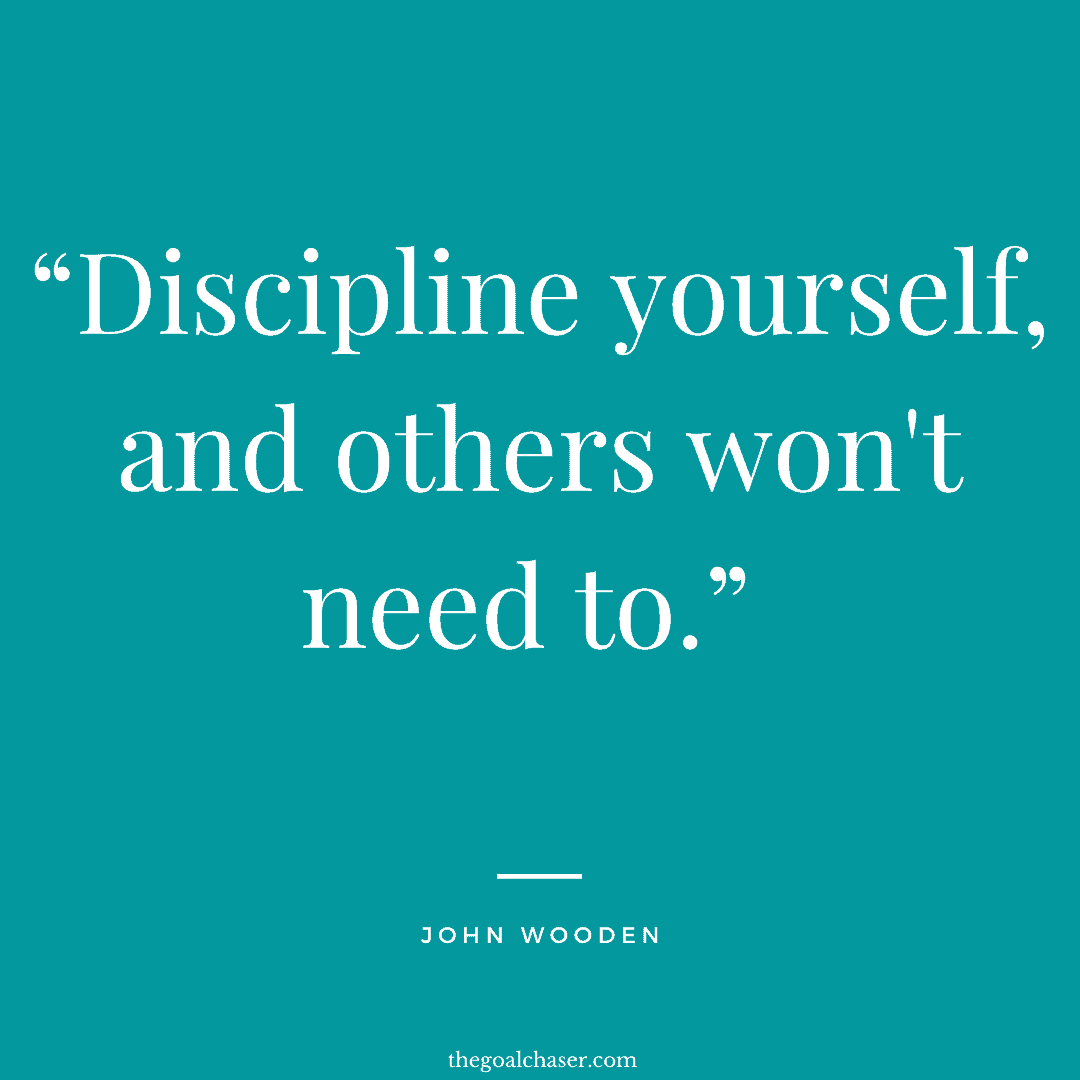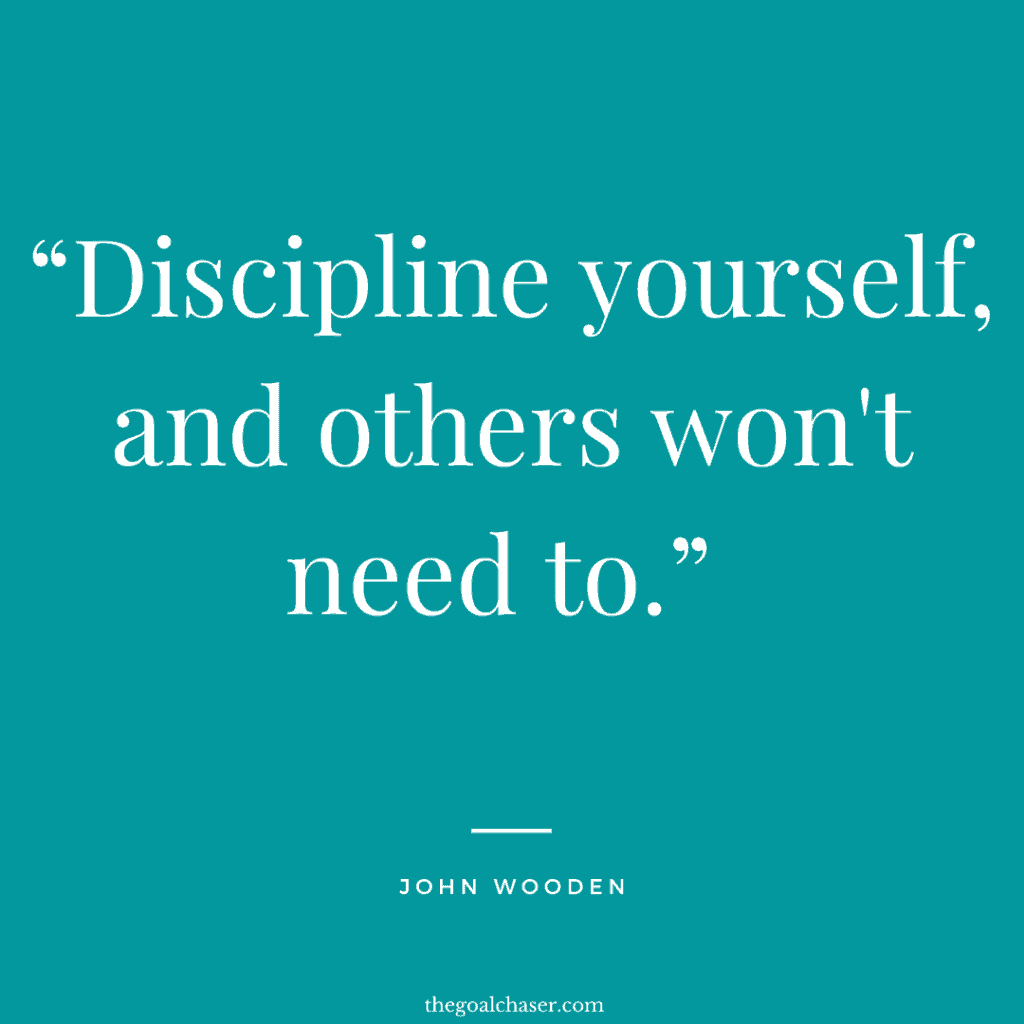 "Never lie, never cheat, never steal." John Wooden
"I had three rules for my players: No profanity. Don't criticize a teammate. Never be late." John Wooden
"What you are as a person is far more important than what you are as a basketball player." John Wooden
"You can lose when you outscore somebody in a game. And you can win when you're outscored." John Wooden
"Winning takes talent, to repeat takes character." John Wooden
"Talent is God given. Be humble. Fame is man-given. Be grateful. Conceit is self-given. Be careful." John Wooden
"If a player's not doing the things he should, put him on the bench. He'll come around." John Wooden
Despite his success, Wooden was always humble and down-to-earth. He never allowed his ego to get in the way, and he always gave credit to his players and assistant coaches. For more inspirational quotes and words of wisdom, be sure to check out: